The Brief
Affinity Migration's old website was built on the WordPress content management system (CMS) which was a platform their team was comfortable using so it was a logical choice to stick with this CMS for the website rebuild.
Along with redesigning their website, Affinity Migration were also keen to add new functionality to their website including a Facebook Messenger chat box and online booking functionality.
A clean and professional design was the main focus for this project however so after our team completed target market and competitor research, we dived straight into the initial designs to put something together that on the one hand was easy to navigate and understand but on the other hand looked professional while conveying authority and trust.
Our Approach
Within the first few days we had landed on a design that achieved those initial goals that the team at Affinity Migration were extremely happy with.
After this, the remainder of the design phase was spent reorganising their existing content and pages to best assist each visitor in navigating the site and starting their migration journey.
Once the final designs were approved, we swiftly moved into the development phase where we started incorporating the new design and content into WordPress.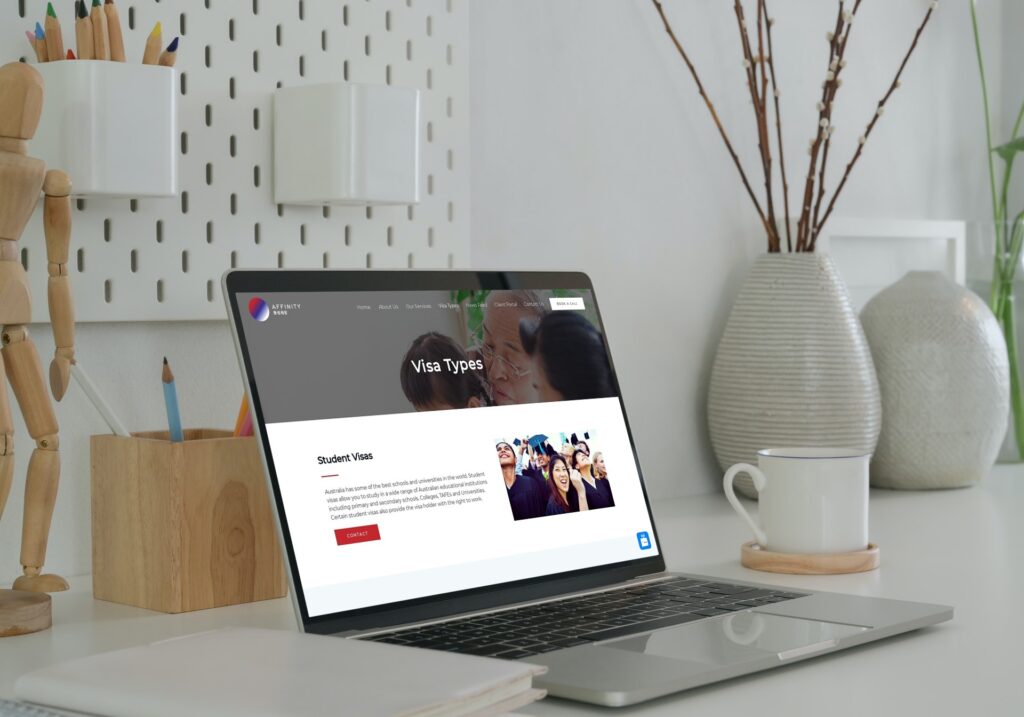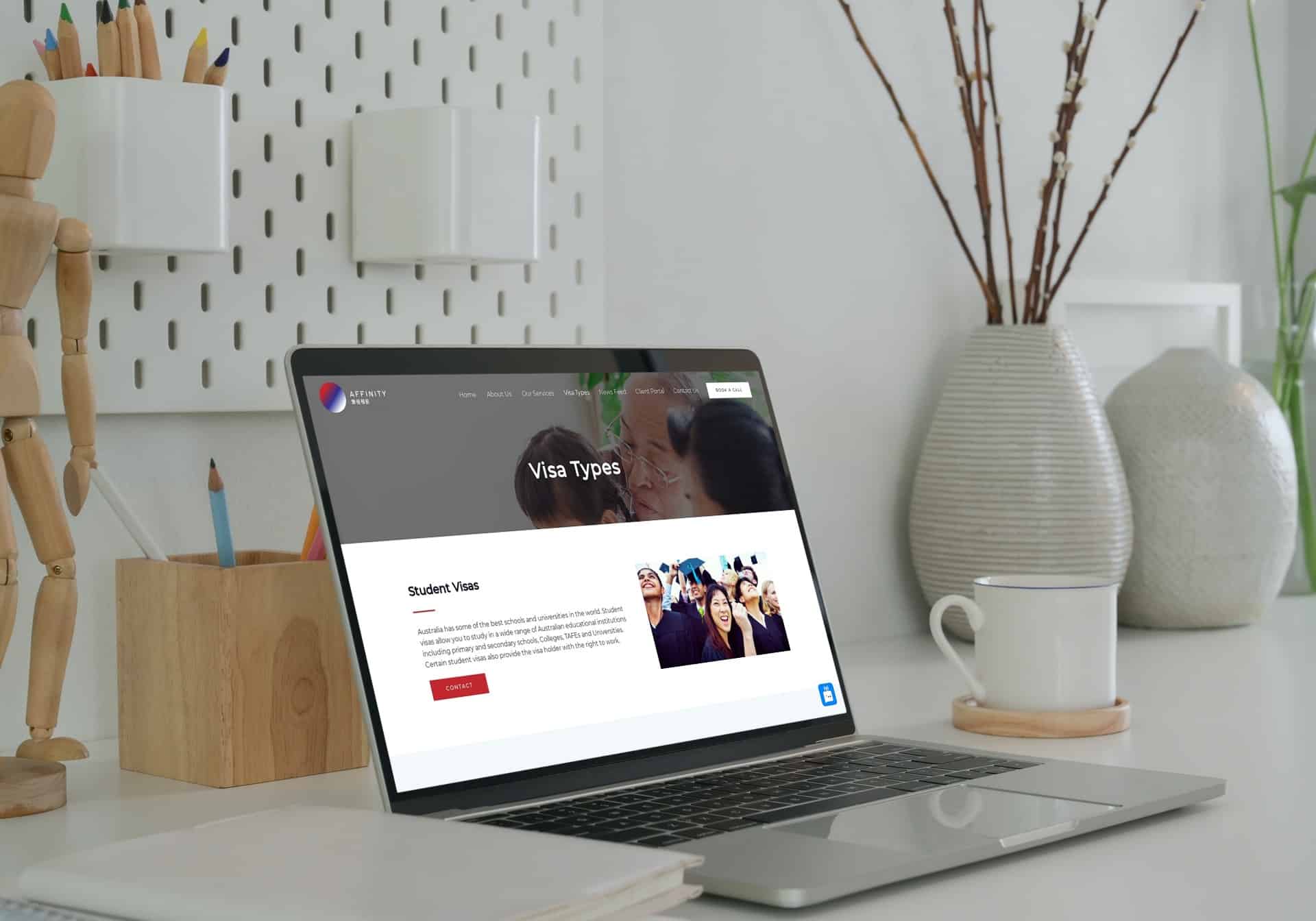 It was important to Affinity Migration and their marketing team that they could make simple changes across the website and generate new landing pages for advertising campaigns by themselves if needed so with this in mind we decided to build this website on WordPress using the Elementor page builder.
For website speed, SEO and analytics we also integrated WP Rocket, Rank Math SEO and Site Kit by Google respectively which are all leading plugins in their spaces.
Once the tools were in place it was simply a matter for our Brisbane web developers to do what they do best and implement the design along with integrating the additional chat box and online booking functionality Affinity Migration was after.
The Result
After the website design was completed on our development servers and the team at Affinity Migration had gone through everything and given their approval we quickly moved into the testing and launch phases.
The testing phase involves going through the entire website on numerous internet browsers including Google Chrome, Firefox, Microsoft Edge and Safari to ensure everything is functioning as it should before we also go through the site on an array of devices from older iPhones to the latest Windows laptops.
Once we were confident the website was compatible on all the necessary devices and browsers, we organised a date for the website launch with our client and put everything into place to ensure the deployment went as smoothly as possible.
The new Affinity Migration website went live earlier this month and has been operating perfectly since then and has begun to see improvements in their organic search results and bounce rate.
"We started working with Jackson earlier this year and his team have been so patient and understanding as we worked through various challenges. Their design was great, communication was excellent and we felt really well taken care of. No question was too silly and no task was too hard. Extremely happy with their service and the new website. We will be going back to them for further work on our website as our business needs evolve. Give them a call today and you won't be disappointed."

Binfeng Zhang, Director of Affinity Migration Group
It was an absolute pleasure working with the team at Affinity Migration on the design and development of their new website, we can't see where you guys go from here.
To your success,
Jackson