Drupal boasts numerous tech-savvy features, all of which allow individuals and web developers to create fully functional websites that are highly scalable, customisable, and the best part, free to use!
Learn more about this reputable content management system platform in our handy review.
What Is Drupal?
First things first, what is Drupal? In a nutshell, it is an open-source web content management system that is free to use. This particular platform is written in the form of PHP and sits under the GNU General Public License.
Drupal supplies a back-end framework for numerous users across the globe, including an impressive 13% of 10,000 highly rated global websites.
Those who use this content management system range from corporate businesses to personal blogs to political and government bodies.
Its versatility is what makes this content management system suited to a wide range of services and products, which makes it a popular option in 2023 for both individuals and web developers.
Factors That Make A Great Content Management System
There are numerous factors to consider when it comes to choosing a tech-savvy, easy-to-use web content management system, some of which we've listed below…
Easy to use
It's important to choose a content management system that makes your life easy, especially when it comes to updating, adding, creating and editing content. Content management systems renowned for being easy to use often boast a handy drag and drop interface.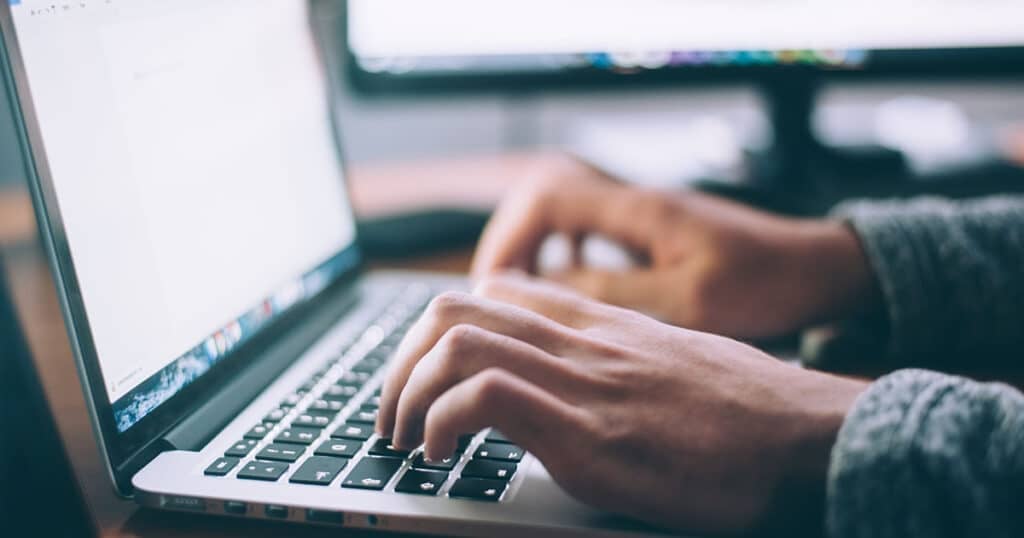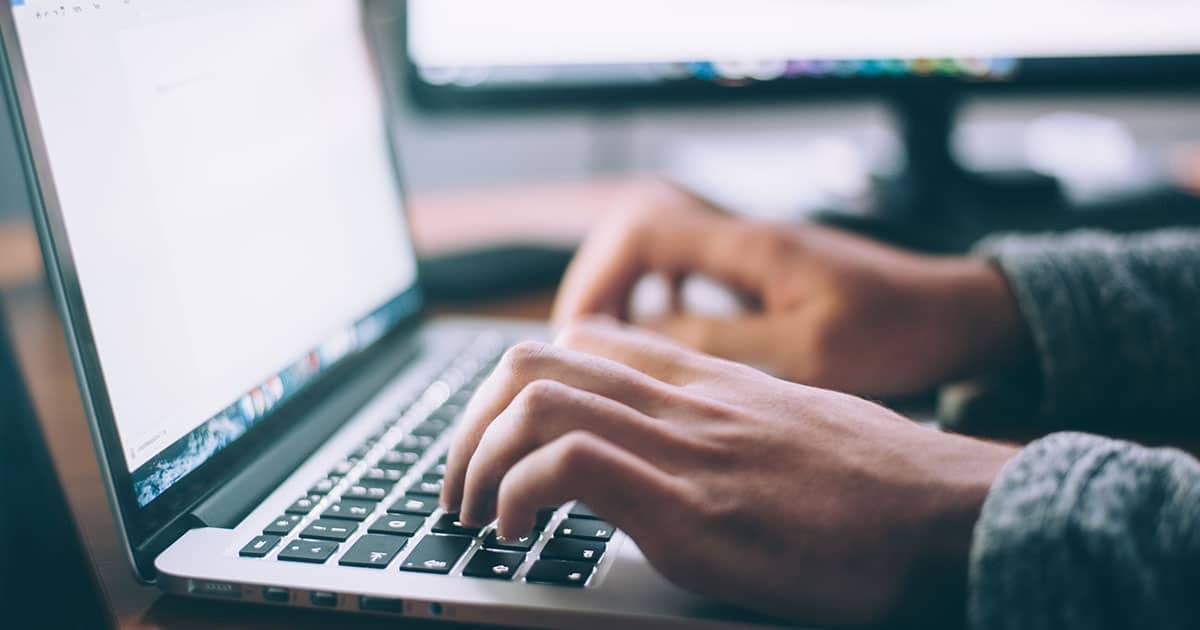 What does this mean? It allows the user to add unique elements to their pages. On top of being easy to use, a good content management system should be speedy and straightforward in terms of updating your site and content post publishing it.
This is especially the case for larger businesses that often make updates to their web content several times a day.
Lots of design options
Your content management system should showcase several design options, after all, no individuals' business needs or tastes are the same. This is when having access to lots of unique website design templates is a must.
The platform should enable you to easily customise design options, tailoring them to your exact requirements. You can further enhance these design templates with code, which is when hiring the services of a web developer comes into play.
Data portability tools
A great content management system should feature an assortment of tech tools, which allow the user or web developer easy access to data. These features should also allow the user or the developer the option to export data and place it in a different location.
If the company or individual decides to move to a different platform in the future, or switch hosting provider, this will make the entire process much simpler.
Ability to add extensions
Not all websites are created equal. This is why numerous CMS platforms exist, as one doesn't suit all. However, extensions and add-one can render this problem, allowing the user to update and extend the offerings of their existing CMS.
What are add-ons and extensions? These are separate pieces of software that can be installed on your CMS software, a little like phone applications, only for your content management systems.
Reasonably priced
Some content management systems, including Drupal, are entirely free. Other alternatives charge a fee per month. Even with free platforms, there may be additional costs for third-party extensions, web hosting services, add-ons and unique design templates.
Before picking a platform, it's a good idea to speak to a web developer about these costs, providing them with your long-term budget and goals. This will avoid any unwanted surprises!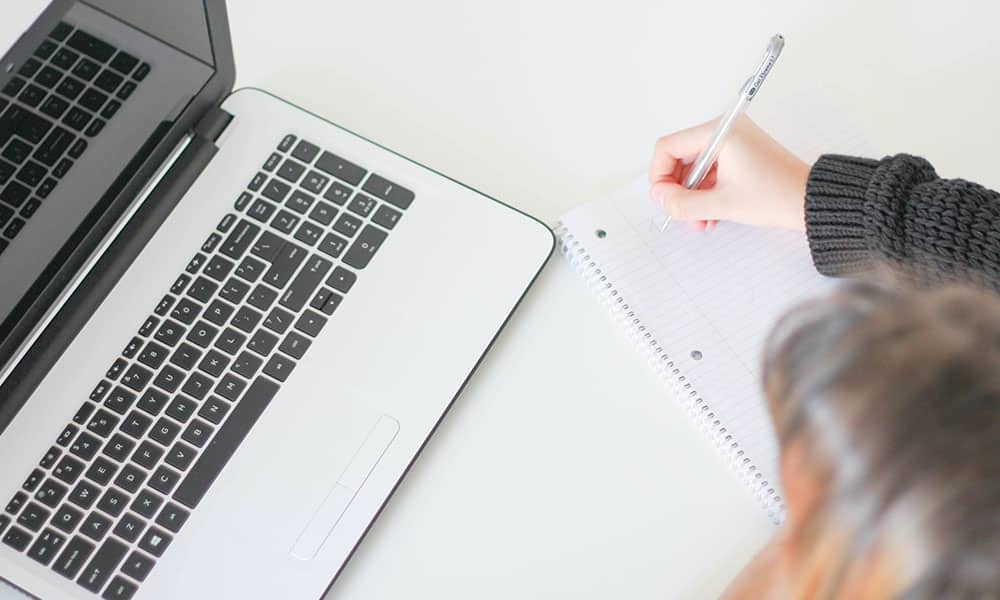 In-Depth Drupal Review
Drupal is rated as one of the most all-inclusive CMS systems on the market today. Many describe the unique script offered by this platform (which boasts a highly specific programming environment) as a web developer's platform, as opposed to a system that offers simple CMS script alone.
As an Open Source, this script is the preferred option of many programrs across the globe, especially those who have outgrown simpler systems, such as WordPress.
Ease of use
Drupal boasts various top functionalities including advanced, easy-to-use menu management, a graphics modification tool, polls management, user management and so much more.
These features make it extremely easy to craft both simple and advanced websites, discussion boards, blogs, social networking pages and others tech offerings.
Templates / design options
Your CMS platform should provide you with plenty of website design templates, all of which should have been designed with a range of products, services and industries in mind.
Drupal enables users to customise these designs to make their online offerings even more bespoke, often without having to write code. For further enhancement, a web designer will be able to help you craft an even more tailored site.
Content types
Drupal is renowned for enabling users and website developers to fashion and manage various content types, such as text, videos, blogs, polls, user management, podcasts, statistics, and more.
User management
Although the majority of today's CMS platforms go out of their way to create platforms that make building websites as easy as possible, there are often times when you'll need to raise questions. This is when handy help and support features come into play and good CMS platforms make them available to every user.
On top of this, modern-day CMS providers boast a handful of FAQs, as well as customer service on tap, whether through online chat, a portal, email or phone. Another place to look is to support communities, which are often available 24 hours a day, seven days a week.
Then there is advanced user management to consider, which enables administrators to create new user accounts, pinpointing each member's permission rights.
Users can also be split into groups and given assignments, which can be signed off throughout a project or web build – a great tool for web developers, especially those managing different parts of a website.
Apps and extensions
All websites are unique. They sell different products and services and are often aimed at different audiences, which is why web developers need to use tools and content management systems that allow for the utmost in customisation.
The answer to this? Apps and extensions, which come in the shape of addons. This tech-savvy software enables existing websites to embrace new assets and features, not available on standard templates.
Hosting options
It's a good idea to choose a host that embraces the Drupal content management system in the shape of a single-click installation and one that offers migration assistance.
For best results, choose a provider with scalable, speedy hosting, as well as Drupal utilities that have already been pre-installed and one that offers daily backups.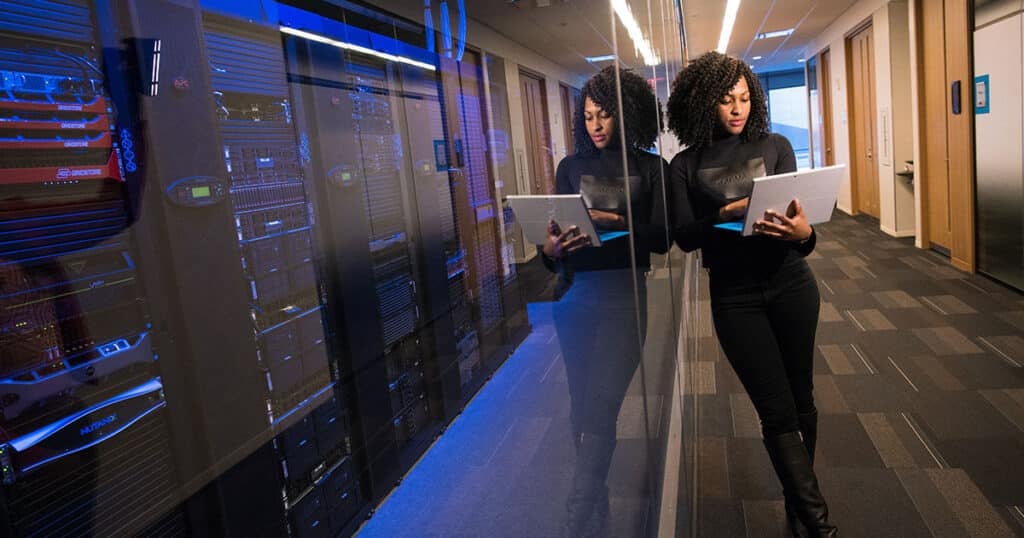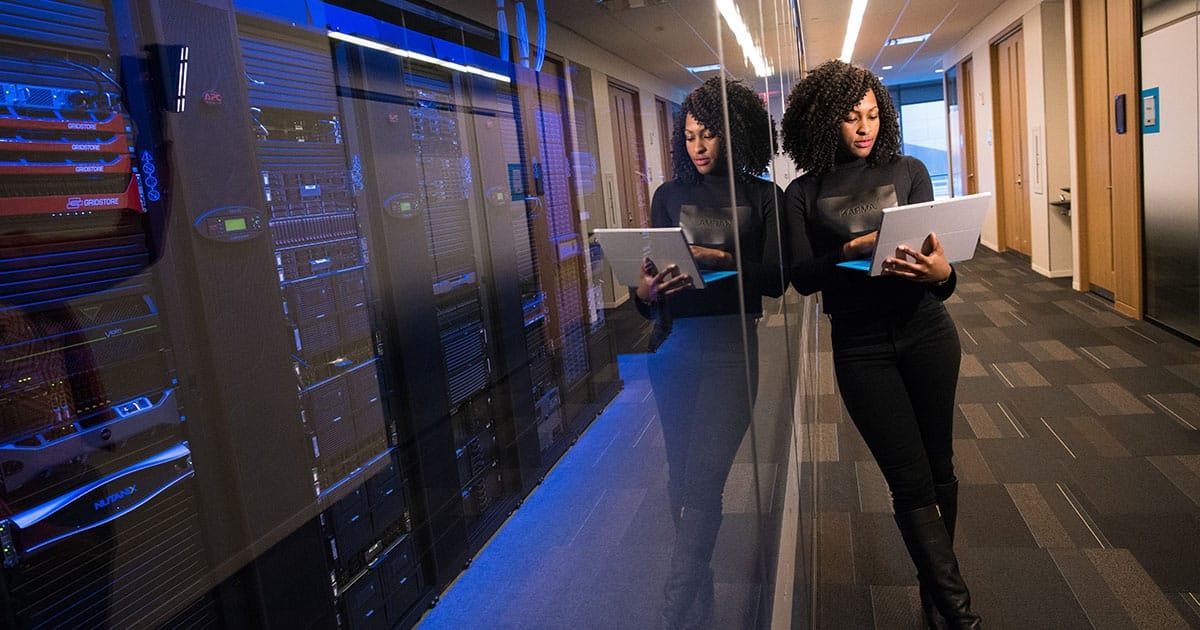 Some of the best Drupal hosting plans available on the market today include Bluehost, SiteGround and A2 Hosting.
All provide free Drupal migration, fast servers, and expert support, with some offering unlimited Drupal sites and free domain registration.
Data portability
Data portability is hugely important should you wish to move platforms, which is why a quality CMS platform such as Drupal will always offer tools that make this migration hassle-free.
Script access
The Drupal script boasts several thousand variants of plugins, all of which are available through the website. Since Drupal comes in the shape of an 0pen-source system, users and developers can use and create unique plugins using code. This can be done manually.
The script comprises numerous design capabilities, which include the ability to edit the available themes and templates. This allows users to create both simple and more advanced page configurations.
Security
When it comes to the online world, security is of the utmost importance. To ensure the highest security possible, Drupal is carefully tested by specialists.
Information stored on the site is regularly transmitted and passwords are encrypted. These are just some of the reasons Drupal is viewed as one of the safest CMSs worldwide.
Community
Drupal is seen as one of the most prevalent CMS platforms in existence today, it's also the preferred choice for numerous industries, including large corporations, government agencies, non-profits and several Fortune 500 companies.
At present, over 1,738,777 websites across the globe are built on Drupal, with numerous professionals swearing by this platform.
Customer support
The Drupal homepage is home to various support documentation, including a handy discussion board, a mailing list, an online chat feature, and more.
Those who require support can discover all the information here including documents referring to modification and management of the script.
Advantages Of Using Drupal
There are plenty of advantages to using the Drupal content management system, some of which we've already highlighted in this review.
In a nutshell, Drupal is seen as one of the most advanced, versatile and prevalent content management systems (CMSs) in existence today and one that works in harmony with a variety of web hosting site platforms, as well as standard marketing websites.
This is one of the many reasons it is popular with Drupal developers.
Disadvantages Of Using Drupal
Although there are plentiful advantages to using Drupal as your CMS platform, as with anything, there are some disadvantages. These comprise the installation and modification, the efficiency and the compatibility.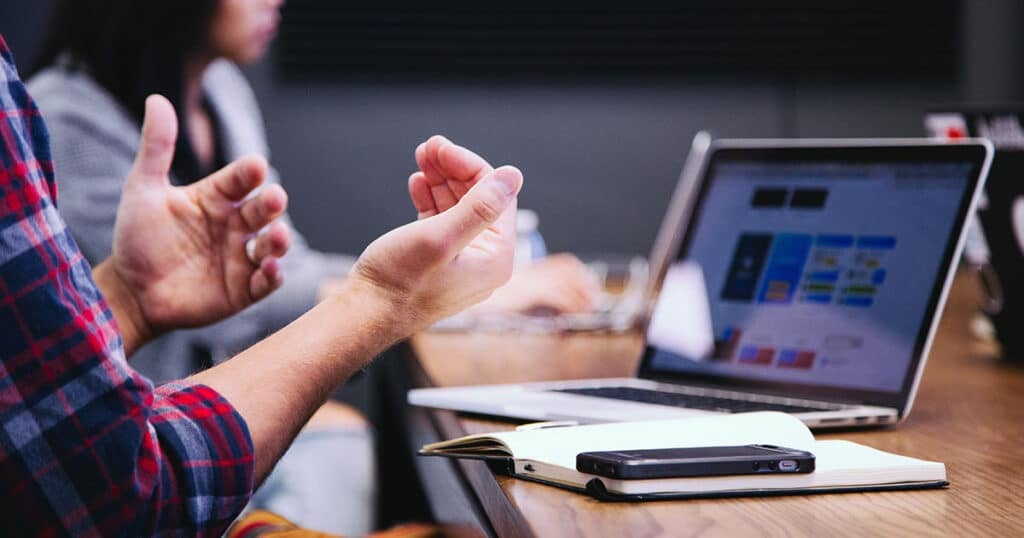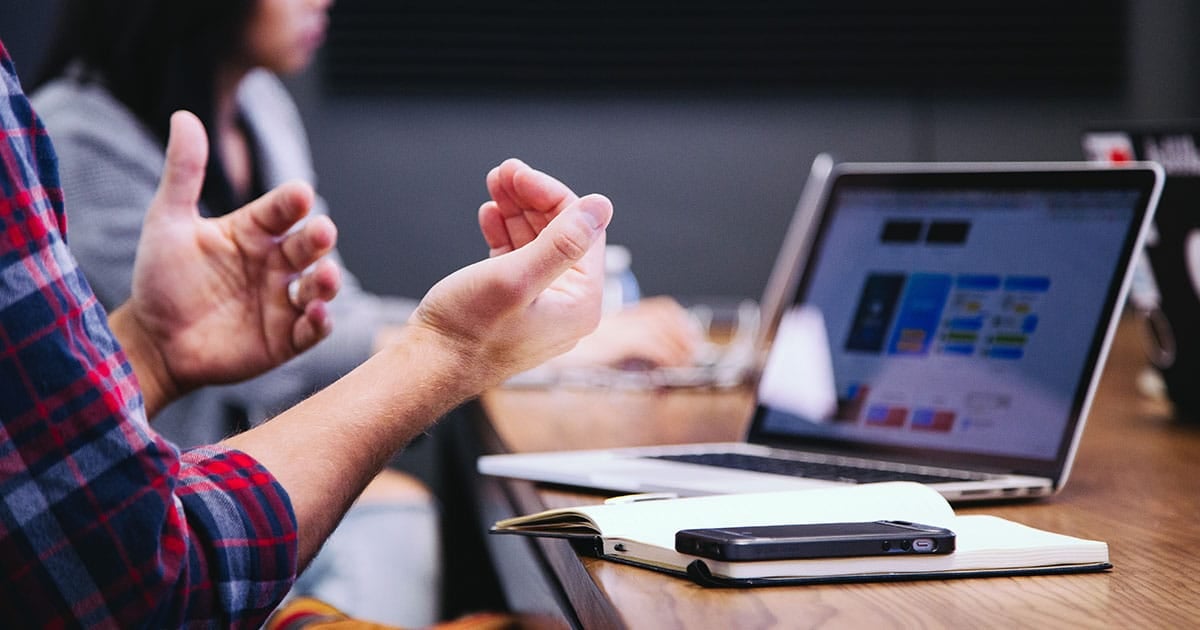 Installation and modification
The script, for some, is not viewed as the most user-friendly and does require a certain level of knowledge (including HTML knowledge) to use.
However, if using the services of a Drupal developer, this shouldn't be a cause of concern, as they are experts in this field, especially when it comes to installing and modifying the script.
Even if you are a beginner, there are numerous tutorials available and the many advanced features certainly make up for any issues in this area.
Efficiency
When considering efficiency and scalability, Drupal uses Script that uses large server loads. This can, however, be rectified by the many plugins available, including those that load individual websites to the server's cache, which in turn decreases the server load.
Compatibility
Drupal boasts many new solutions, which can make it difficult for new users to get used to, especially if they're used to using slower, outdated platforms. Despite the learning curve, once you get used to the script, it is unlikely you'll look back.
Conclusion
The Drupal CMS system is hugely advanced and offers several highly rated functions, which with other CMS platforms would require the installation of a plugin, and that's if they're available at all.
This is when using a Drupal developer is a great idea, especially one with advanced HTML knowledge, as well as fantastic CMS knowledge.
However, even those with decent CMS and basic site knowledge of these languages can get by, as the platform offers extremely good technical support. They should expect a learning curve, yet one that boasts many rewards.
There are free module courses available online for users of all abilities, including courses for those looking to improve their web development and coding skills.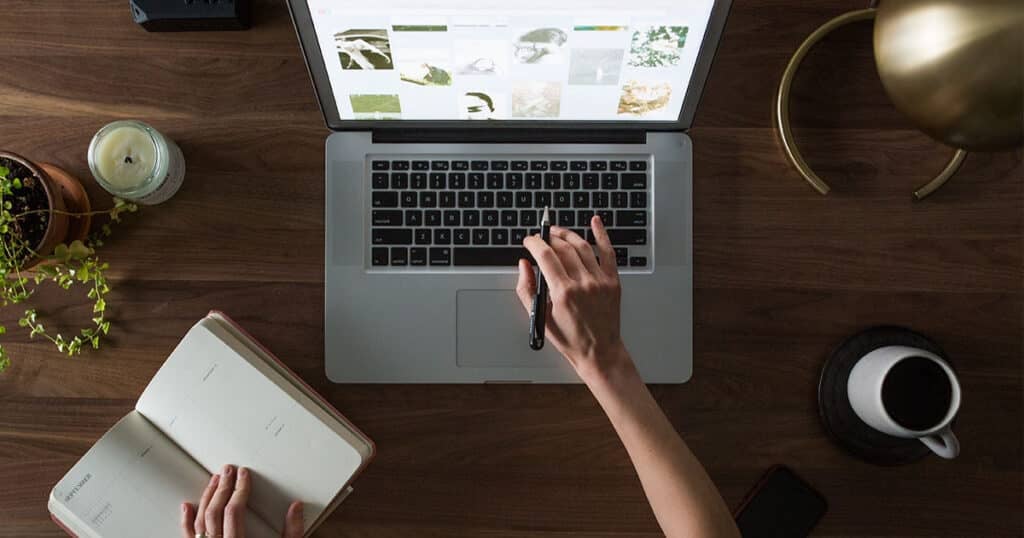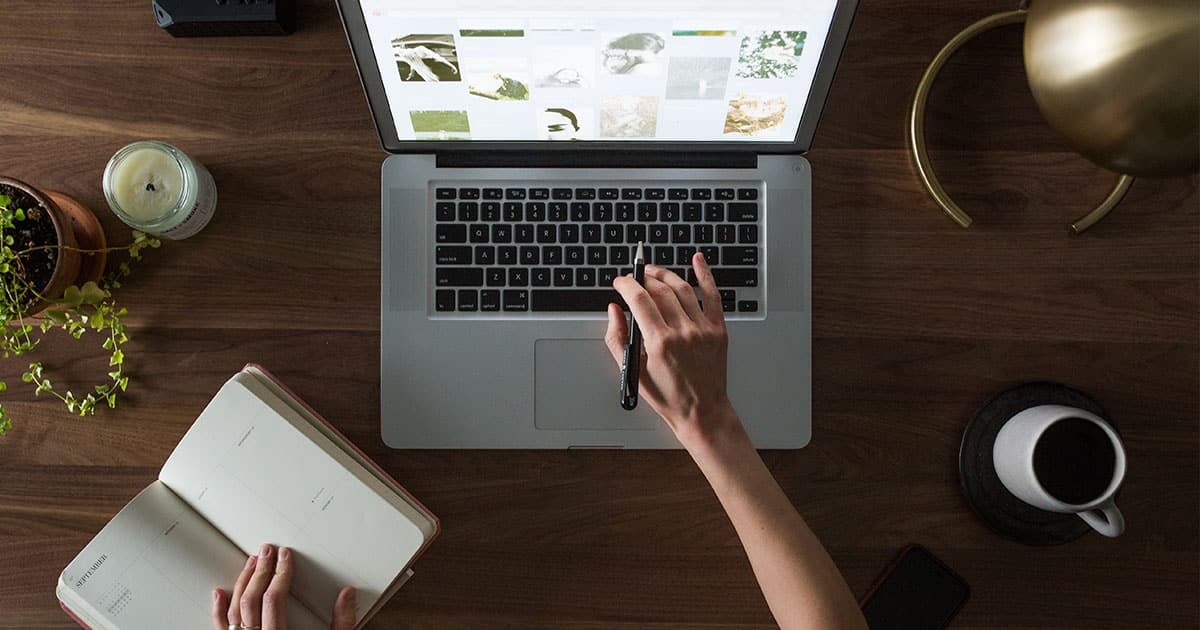 How Does Drupal Compare To Other Content Management Systems?
All in all, Drupal makes SEO easy! Expect Powerful SEO module opportunities, contemporary web publishing tools and clean code – these are the key Drupal cornerstones.
Compared to other CMS platforms, Drupal is more time-efficient and offers numerous advantages, all designed with the user in mind – irrespective of whether they have limited coding knowledge.
For more information, check out the many Drupal reviews online. There is a huge community of users waiting and willing to share knowledge on everything from Drupal themes to online calendar scheduling tools, security features, user permission system options and more.
WordPress
WordPress is another free and open-source CMS (content management system) that is written in PHP. This system is often paired with a MariaDB or MySQL database. Notable features comprise a template system and a plugin architecture. These are known in the WordPress world as Themes.
HubSpot
HubSpot, an American marketer and software developer specialising in inbound marketing, customer service and sales, is another popular CMS option today.
Joomla
Often abbreviated to just J!, Joomla is a free, open-source content management system, used by many industries to publish various web content on various websites. Handy features include eCommerce, photo galleries, discussion forums and more.
Ghost
Another free, open-source blogging system written in JavaScript and dispensed under the MIT License, has the main aim to simplify the online publishing process for online publications and individual bloggers.
How To Build Drupal Websites
Before attempting to build a Drupal website, it's wise to do some research. Thankfully there are numerous step-by-step guides available. Here's an insight into what to expect:
1. Source web hosting for your Drupal website
First things first, and before you can begin website creation, you will need to locate a place in which to host your web content, such as a web hosting site, as opposed to standard marketing websites.
2. Walk through the installation of Drupal
There are two key ways to set up and install a Drupal website, one is manual and involves a download, the other requires you to use a web hosting agency, which often comes with an easy to use, "quick install" option.
3. Learn more about the user interface
Post the installation process, you'll be met with a user interface. This is a good time to familiarise yourself with the inner workings of the platform and is how your new Drupal website will appear.
4. Change the theme of your Drupal website
One of the best things about Drupal is that you can update and personalise the themes, meaning you can tailor it to your business or service offerings.
At the base, you will notice the site front end, which in preview mode is exactly what your visitors will see. This will help you to update it, switching between the two modes.
First things first, you should update the default theme. You can do this by visiting the 'Appearance' tab then clicking on 'Install New Theme'.
5. Put together your theme
Once you've installed and activated your chosen site design theme, which as we mentioned earlier, can be found in the 'Appearance' menu, it's now time to configure it.
The majority of themes come complete with numerous configuration choices, all of which can be accessed by clicking on the 'Settings' tab.
Alternatively, you can visit the 'Settings' tab at the top of the screen, clicking on the theme you wish to edit.
6. Create a new front page
Now that you've started to populate your site, it's time to give it a new front page. This will be the page the majority of your site visitors view first, especially those who visit organically.
7. Create more pages
Once you have a snazzy homepage in place, it's time to create more pages, including the likes of an 'About' page, a 'Contact Us' section or a 'Products and Services' drop down – the options are endless! To do this, simply design a basic page and populate it with web content.
8. Create a blog and get posting
A website and blog go hand in hand as one helps to promote the other. Once you feel your website is in Wi-Fi order and looks as good as it can do, you should craft a blog a start populating it.
This is a great way to tell your followers more about who you are, the latest business news, information on a product or service launch and more about your team.
As a high-end CMS system, Drupal allows the functionality to be able to do this.
9. Learn how to upload, edit and delete content
Whether it's a quick update, such as an image upload or blog post, or something more in-depth, such as a new page, it's important to learn how to make changes and updates to your website.
Doing so with Drupal is easy! Simply visit the 'Content' menu to view a list of all of the content on your website and click edit.
10. Activate or deactivate pages
There may be a time when you want to prepare a press release but leave it on embargo up until a certain date, or deactivate a page that is no longer needed – this is when activating and deactivating pages comes in handy.
11. Add modules
Asides from the default modules, which come as standard with the Drupal platform, there are numerous add-ons and extensions available from third-party software developers.
These allow individuals, businesses and Drupal web developers to personalise websites even further. Adding them to your website is similar to installing Drupal web themes.
12. Familiarise yourself with blocks
Once you have the body of your website in place, you may wish to add the likes of an additional sidebar complete with different features. This content is called blocks in Drupal.
You can place these blocks in various areas across your website. You can also alter their style, size, shape, and position to tailor them to your website's theme, and pick which pages they showcase on.
13. Managing current blocks
Just as you add new blocks, it's easy to update and alter existing blocks that already feature on your site. Simply use the drop-down menu, which sits under the 'Region' tab to swap them to another location. Alternatively, drag and drop them at a new location.
14. Create bespoke blocks
Crafting custom blocks is easier than you think, however, if you wish to create something extremely snazzy, you can invest in the help of a Drupal developer to do this for you.
This could include displaying a particular piece of information in a specific location on your site, or otherwise, a social feed or a 'latest news' section.
15. Learn how to use the Block Editor
Just like other CMS platforms, including WordPress, Drupal boasts a Block Editor, which is a handy tool for content design. Named the 'Layout Builder', this handy tool can be installed on any one's Drupal platform.
How To Add eCommerce Capabilities To A Drupal Site
Firstly, you should know eCommerce features vary depending on the size of your business and the online store in existence.
If you're a bigger online business that requires in-depth functions other than payments and order logic, you'll need to invest in a more powerful CMS platform and often, the assistance of a web developer.
Doing so will allow you to embrace different access rights for different users, scalability, a tech-savvy search tool, which allows users to search for services and products by several characteristics and the option to integrate with CRM and additional tech-savvy services.
The Business Potential Of Drupal
This ready-made, open-source platform is not only a budget-friendly option for businesses of all sizes and styles, it is an extremely user-friendly, attractive choice and one that has helped millions keep their businesses going through the pandemic.
With Drupal, users can manage both sales and content at the same time. With this in mind, it's little wonder this system is said to be one of the best eCommerce platforms for managing and developing online businesses! Why? There are numerous reasons, some of which we have listed below:
Taxonomy
The Taxonomy tool on Drupal enables users access to an organisational and filtering tool, which helps to sort products into categories in a product catalogue, which sits on the website.
Without this tech-savvy tool, running an online store is virtually impossible. This feature is now included in the Drupal core, although originally, it was a shortage add-on.
The eCommerce data-driven approach
If you're intent on your sales being driven by content, you'll necessitate a platform that allows for full integration of eCommerce and CMS combined.
Drupal offers this feature in the shape of Drupal Commerce; an addition to the existing Drupal system.
Hundreds of distributions, modules and design themes
The highly regarded Drupal community has had a huge influence on the success and improvement of this CMS platform.
Its many members answer numerous questions, provide solutions to problems of all levels and more, allowing site owners to implement this advice into their online stores.
The integration of third-party services
To ensure smooth running and everyday normal operation, it's important to add analytics and payment systems to your site, integrate social networks onto your homepage, market your online store automatically, set up a chat feature and more.
This is where the REST API architecture comes into play and gives Drupal the added edge over other similar platforms, allowing users access to a huge number of tech-savvy tools.
Mobile-first architecture
If you wish to ensure your store stands out from the crowd, it must be mobile responsive, as the majority of users do everything from their mobile devices these days, often on the go.
A great mobile responsive website and a poor website that doesn't function correctly with a smartphone could be all the difference to gaining or losing a potential customer or client.
Responsive design is perhaps one of the most distinctive characteristics offered by the Drupal system.
Multi-language
Today, people sell and buy across the globe, which means investing in software that caters to multi-languages is a must! Drupal boasts around one hundred languages, meaning your eCommerce store will be able to cater to a wide audience.
Want to learn more? Talk to the multilingual site support.
Selling digital products
Over the last year, several digital businesses have experienced a huge jump in traffic. This has a great deal to do without the pandemic, however, now that we're coming out of this, this jump doesn't appear to be lessening.
Those able to take their business online are wise to do so, especially if they wish to cater to a wider audience.
Goods inventory
If you're selling certain products such s clothes online, you must use a platform that can showcase colour, size parameters, gender and more. If you're selling artwork, you must be able to divide your products into categories and so forth.
The Drupal Commerce platform allows for a Stock Keeping Unit (SKU). This allows brands to showcase different information for different products complete with different parameters. Besides being a great organisational tool, this feature helps website owners and developers control their inventory.
User Divisions
This is hugely important if you have numerous staff and developers working on the same platform, as well as regular site visitors.
For example, a buyer should not be allowed access to the backend of the site or the admin panel, whilst the seller should not be able to replace website themes and banners.
Great UX
The speedier the user can purchase a product on your website or navigate through it, the more likely they are to return or mark a repeat purchase. The better the UX, the more successful your site will be and the higher the traffic. More traffic results in higher search engine rankings.
Drupal provides software that allows developers to create a speedy, efficient and user-friendly website, that can be enjoyed by users across the globe using various devices.
Omni-channel
The more contact points a business client or customer has, the better. The Drupal platform boasts the potential to craft an entire product ecosystem. This is especially beneficial to those who require mobile app development post the creation of their website.
The content management system on Drupal acts as a database, which works in harmony with both a website and a mobile application.
Drupal Commerce
Drupal is often described as a platform that ticks all of the boxes in terms of eCommerce website creation. If you're wishing to achieve something extra special it's wise to revert to the large Drupal content community or invest in the services of a Drupal developer.
This CMS system promises to help individuals and web developers create a stunningly contemporary, competitive, and secure eCommerce store and one that boasts a constantly updated virtual store, which is where the knowledge of the Drupal community certainly comes into play, especially if you don't possess coding skills.
The eCommerce add on boasts a tech-savvy framework that enables the native integration of numerous commercial options, which can be added to a standard Drupal website.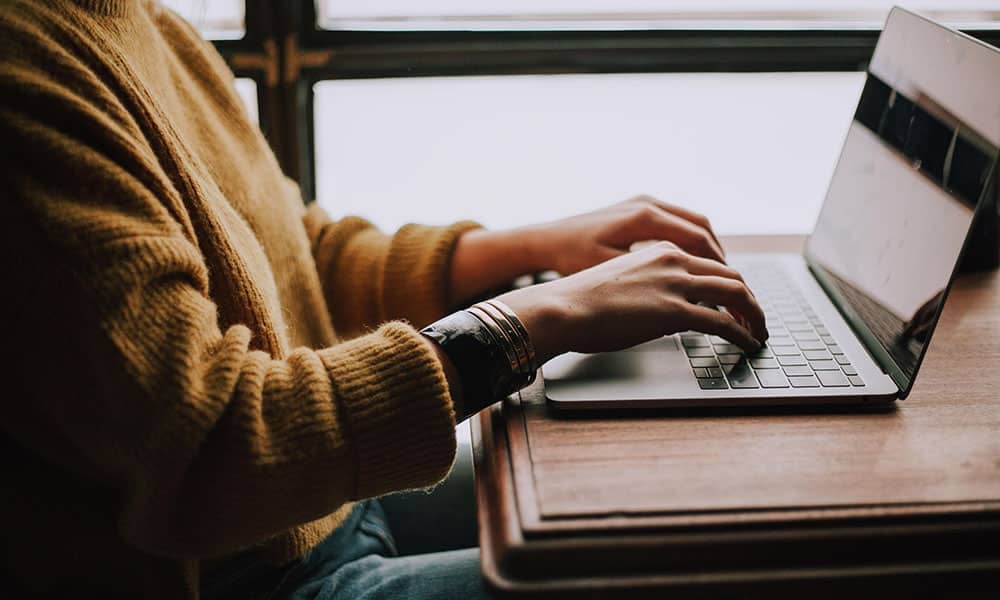 Developers can easily and quickly link addons and extensions to third-party applications using the API-first principle – an asset to those wishing to fashion an online store with an amazing UX.
Using this framework, all settings, configurations and themes can be created from scratch. A bonus? The web developer gets free rein to design the site as they wish.
The standard set of entities that can be utilised with the assistance of Commerce include:
Orders — one or several product units that the web user or online shopper can place in their shopping cart, as well as numerous unit settings for each product, such as cost calculations, discounts, promos and payment methods.
Product — what exactly the online store sells or what service is being offered.
Line Items — product units with characteristics such as colour, size, fit, gender, materials, care instructions and more. All of this information will be taken into consideration when orders are placed.
Payment Gateways — tech-savvy software that helps tackle order payment problems. These come in the shape of unique solutions developed by software companies for their specific problems or ready-made fixes, such as Stripe, PayPal and other bank payment gateways.
More information on the above can be found on the Drupal Community for Drupal Commerce including information on total delivery costs, calculating fees, inventory count, tax rates, and so much more.
At present, users and developers are privy to two versions of Drupal Commerce. Commerce 1 can be used alongside projects featuring Drupal 7 and Commerce 2, as well as Drupal 8 and 9. Both can be sourced on the Drupal platform.
Final Thoughts
Drupal's core structure and taxonomies can take a little while to get used to, however, once you've overcome this learning curve (or better still employed a Drupal developer to help) it's certainly worth your while.
Drupal is seen as the preferred CMS option for Enterprise level web applications and websites. If you're developing or building a web application, Drupal is your go-to and a CMS platform that won't disappoint. This is especially the case for those looking for a site that offers plentiful user permission options.
As a final note, Drupal's functionality is harder than that of WordPress and a more robust system as a whole.
FAQs
What is the best CMS on the market?
This is very dependent on your personal and business preferences, as well as your target audience and the service or product you are offering. That being said, Drupal is one of the most prevalent CMS providers on the market today.
This is why it is the top choice for everyone from large associations to government agencies, to non-profits and a handful of Fortune 500 companies across the globe.
To date, an incredible 1,738,777 plus websites across the globe are built on Drupal.
Do I need to find a third-party web hosting site for my Drupal website?
Web hosting is key for any website in existence today. Why? Those who wish to fashion a website must have access to a base in which to both store files and documentation, as well as make this content accessible to visitors across the globe.
There are numerous fairly beefy hosting setup options to pick from, with the correct option relying on both your budget and the project's scope, as well as your personal preferences.
Is the Drupal content management system used by professionals?
Dating back as far as January 2017, Drupal has been used by over 1,180,000 sites. These comprise hundreds of renowned businesses, including media and publishing corporations, government bodies, non-profit agencies, schools, and individuals.
Due to its success across all industries, Drupal has claimed several open-source CMS awards, including taking the title of the Webware 100 award an impressive total of three times consecutively. In comparison to other content management systems, such as the popular WordPress platform, this is a huge achievement.
Is Drupal worth using in 2023?
Drupal has become one of the Source content management system leaders as far as enterprise-class web applications go, especially with those looking to engage in more complex projects.
This is one of the reasons this source content management system is a popular option for web developers and those wishing to fashion a larger website that requires a fairly beefy Hosting setup.
One major initiative to come out in the last few years was a heightened user experience for all levels, whether creating standard marketing websites or enterprise-class web applications with unique visual programming language offerings and multilingual sites support. This is mainly down to the many Drupal modules available.
Is WordPress or Drupal the better choice for my website?
Compared to other CMS platforms, such as the popular CMS WordPress, Drupal is often referred to as an absolute beast! If you own or are developing a web app, or have the task of managing a web project, especially one that necessitates numerous user permissions, Drupal is your go-to for content creation.
In terms of functionality, this affordable content management system is harder than WordPress and also a great deal more flexible in regards to API development and default caching features, which makes it much more robust than other content creation systems, such as the ever-popular CMS WordPress.
To use it to its full effect, the user requires basic coding skill sets, which can be found in the Drupal modules, including the free module options.
If you don't have coding skills, hiring the services of a reviewer verified web developer with HTML knowledge is an easy and effective way to create a decent CMS website with enterprise-level security features, online calendar scheduling, a unique user permission system and more.
Too your success,
Jackson