In the course of this article, you will find out about who Wix is as a website making company and how they compare with other companies in this niche. You will also find out how good they are in comparison to the competition.
As it turns out, they compare favourably and lead the industry for many good reasons, including customer support, but that doesn't mean there are no disadvantages to using Wix – we will keep it balanced and give you a clear picture of what to expect from working with Wix at any level.
Wix makes it easy to jump on board their platform and get started with your website right away, but their clever pricing and functionality strategies quickly lead you to premium options. Of course, that's not a bad thing; Wix premium options have a ton of features just make sure they're the right features for you.
The last thing you want is to do is pay for a premium option, and not get good value for money because the features don't work for your business. Therefore, this article will also give you some advice on picking the Wix premium that works best for you or your business.
All About Wix
Wix is a leading website making platform that helps you to build a website you are proud of (according to their home page). Wix competitors include Squarespace, GoDaddy, Weebly, and many more, and although you might have seen more of the competition advertised, Wix is often rated number one.
There are good reasons for this! Firstly, Wix offers more template designs than any other website building platform. They have hundreds of templates to choose from, depending on the plan you sign up for. They also have eight plans to pick from, making their services suitable to a diverse target audience.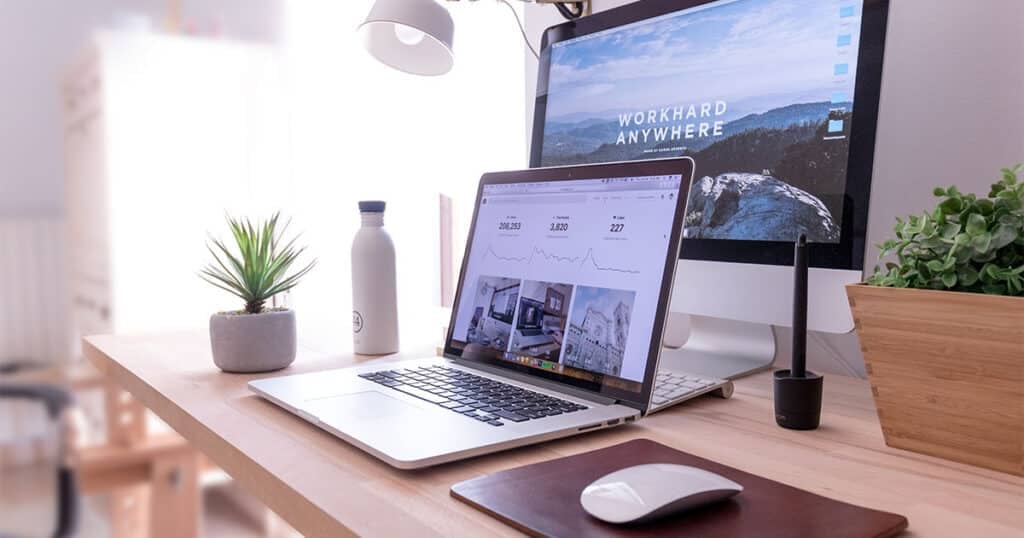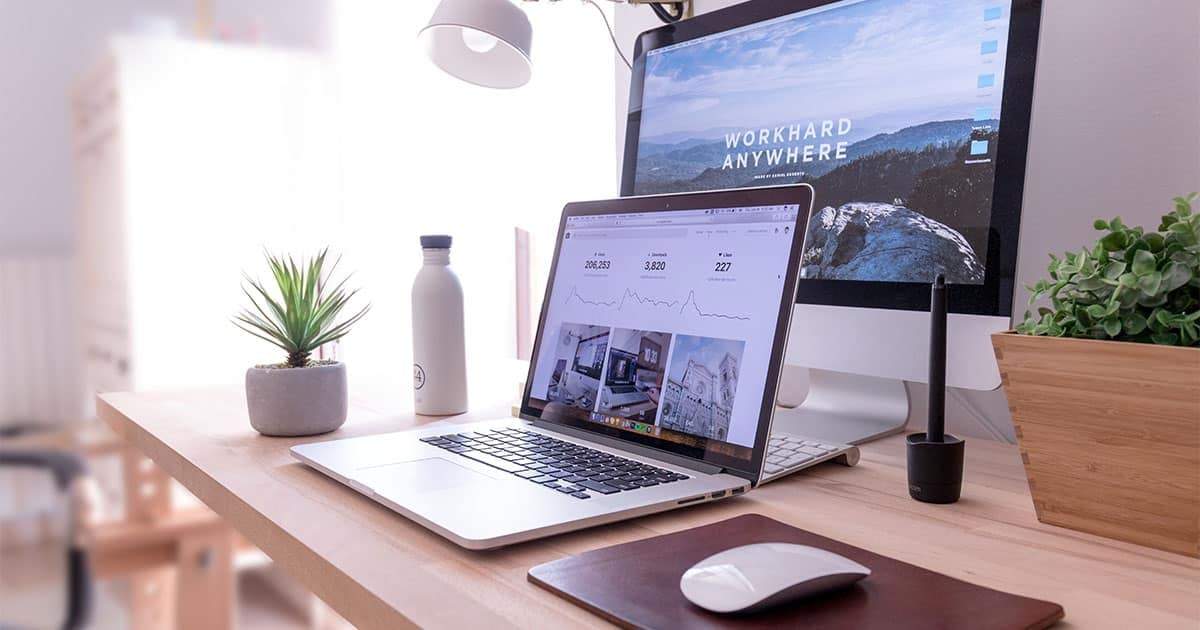 If you are unconvinced by the Wix logo maker or you are still shopping around for a website making platform for your project, this article is for you. You will discover the pros and cons of Wix professional logo maker as a website builder and gain a strong understanding of its pricing structure and how it can be used to your advantage.
Who is Wix for?
Of course, Wix provides excellent functionality for a wide range of businesses purposes, but there's a general consensus that Wix is the ideal platform for small business owners, creative professionals, and online stores. That's partly due to the visually stunning designs that make an impact on Google.
As well as incredible layouts, vast template libraries, and fast, user-friendly interfaces, Wix provides plenty of extras and add-ons to improve your website as it scales or make small adjustments to optimise it for performance.
You will also get a free Wix plan custom domain name and plenty of themes to work with.
Wix websites are ideal for small businesses getting started and entrepreneurs with portfolios. You can scan the pricing plans easily, pick one, and set up your website quickly with a free domain.
The interface is user-friendly (especially for beginners), and there is plenty of flexibility to scale your project with Wix long-term.
Advantages of Wix Plans
The first major plus with Wix is the speed on the websites. Website speed is now a ranking factor for the latest Google algorithm, which uses Core Web Vitals to measure the loading speed of a website in the first 10-15 seconds of landing on the homepage. So Wix website helps you rank higher on Google.
The second advantage of using Wix is the extensive template collection available to low paying users and higher premium customers. The majority of website builders provide some free templates, but they are often very limited. Wix is generous with its high-quality themes and has good customer support.
Although Wix has many advanced features and is ideal for professional businesses that need a new web presence, it is also perfect for beginners. The builder uses a simple drag and drop interface that anyone can figure out. No coding skills are required so that beginners can build professional looking sites.
Disadvantages of Wix Plans
The disadvantages of Wix are few and far between, but as with anything, there is room for complaints here and there. Wix has a vast array of templates; however, they aren't interchangeable. When you pick your template, you have to stick with it or you have to start all over again – so choose wisely!
It seems the saying "nothing in life is free" also applies to Wix's Free Plan. No, that doesn't mean you have to pay for it out of your pocket, but Wix receives something in return. With a Wix account, you will be forced to have Wix banner ads on your web pages.
Running a website or blog requires Google Analytics to keep track of website traffic and optimise your website for a better search engine ranking. However, a Wix website doesn't allow you to do this on the free plan. To access these services, you will need one of the paid plans starting at $4.50 per month.
Wix Key Features
It's no accident that Wix consistently tops the customer polls for web building tools when you consider the extensive key features list they have. Clearly, Wix has a strong understanding of its target audience and provides a pricing plan to suit each demographic. They also have excellent resources for newbies.
The key features of Wix are the intuitive website builder that anyone can handle, hundreds of standout designer templates, customisable designs, free hosting, premium apps and a free custom domain name, a website that is optimised for mobile, a drag and drop website editor and an image editor. Everything in one place!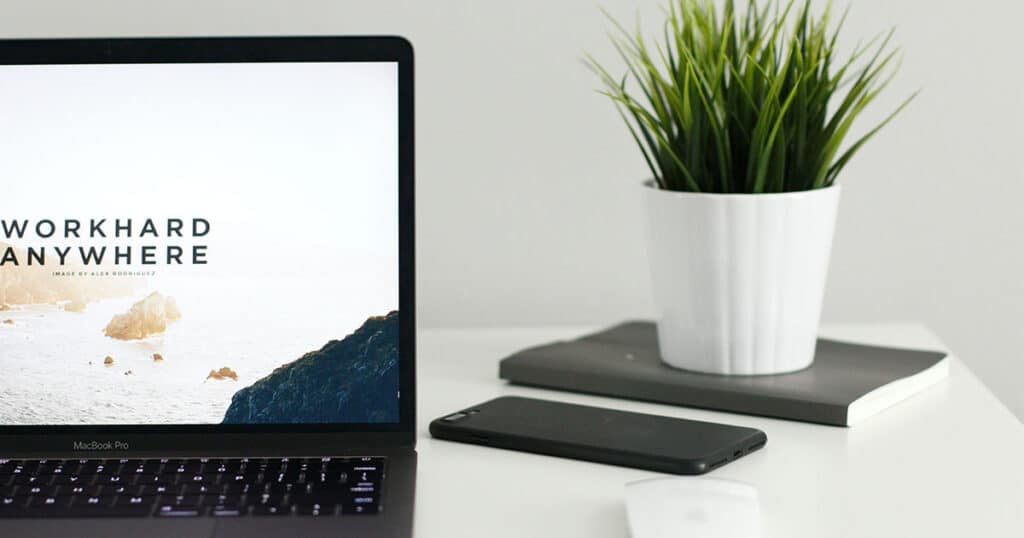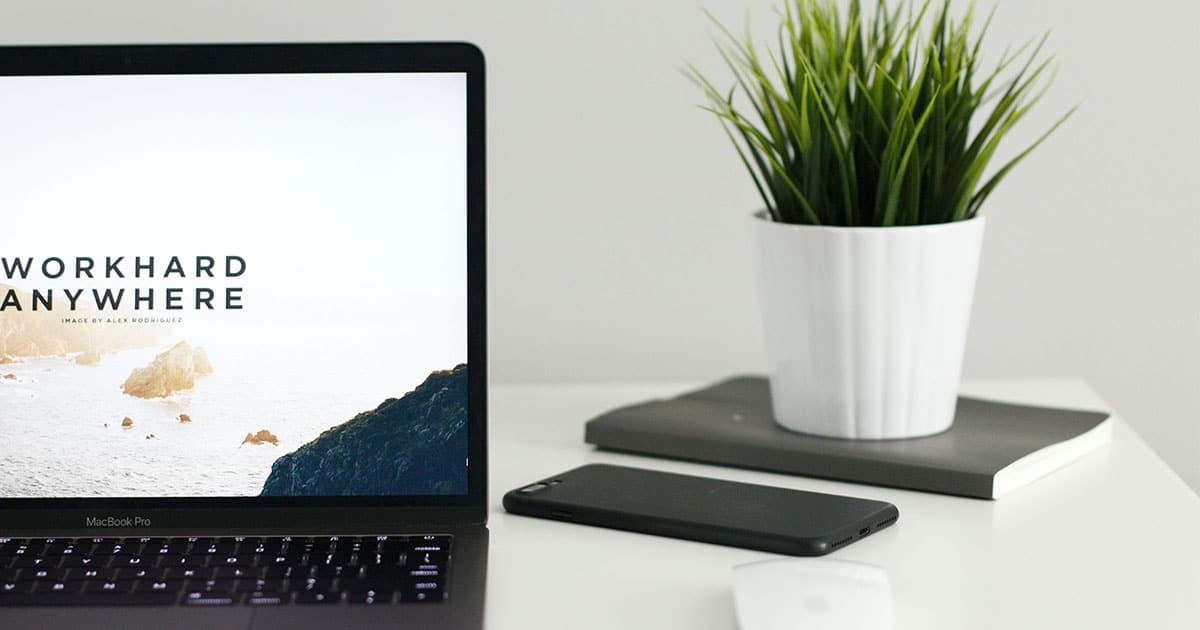 And, these are some of the basic features; when you start to explore the different pricing plans, you will encounter more key features specific to a particular niche area. The Unlimited Business VIP Plan, for instance, gives you first priority support, meaning you can rely on Wix to resolve any website issue promptly.
Wix Pricing Review
Deciding on what website builder to use for your personal website or your business is tough. There are lots of services in the market all vying for your attention, so what should you go for – the flashiest one, the one with the most features, the one that is best for your project, or the one with the best prices?
You might find the answer is somewhere in between all of these, but it's best to collect all the data.
Wix website builder might seem to be the best choice because of its many pricing plans, hundreds of templates, and extensive promotions. But is it really better than Squarespace, Weebly, GoDaddy, or WordPress?
Below you will find a short pricing review that gives you some additional data to consider when making your commitment. Find out about the plans they offer and what to look out for.
The Hidden Costs of Wix Plans
Although the Wix website appears to be entirely transparent with its pricing, that isn't always the case; there are some examples of customers who sign up for Wix pricing plans only to find additional charges or payments they didn't expect to make.
A prime example of this is the monthly subscription fee, which must be paid annually to obtain the advertised price. Obviously, this means paying a lot of money upfront.
Another hidden cost is in the promotions offered by Wix pricing. Often, Wix promotions are very generous, especially for new customers. It's not uncommon to receive 50% discounts on Wix pricing premium plans. But don't get too comfortable.
These promotions are only valid for one year, after which time the price returns to the standard rate. By the time it changes, you probably don't want to leave Wix.
Also, beware of your free custom domain! Wix advertises these as a service offered on the premium plans. You get a free custom domain for the first year. This is true and upfront, but there is no further detail about custom domain renewal and its likely cost.
After the first year of a Wix pricing premium plan, your free domain will auto-renew at the cost of around $12-16 per year. Another hidden cost to look out for.
Wix Pricing Plans
Wix pricing has nine plans to choose from, which is a lot in comparison to other prominent business website builders. But it seems that Wix is aware of the situation because it has broken these plans down into different categories with very precise ideas on who the target audience is.
When you sign up for Wix pricing, you can choose from plans in three categories: Free Plans, Website Plans, and Unlimited VIP Plan – they often come with premium apps.
There is one free plan that gets you started, but it is very limited. In the Website Plan section, choose from Connect Domain (basic), the Combo Plan (Personal), the Wix Business Unlimited Plan (entrepreneurs/freelancers), and the Business VIP Plan (first priority support).
Then, in the business section, choose Business Basic (accept online payments), Basic Business VIP Unlimited Plan (grow your business), and Unlimited Business VIP Plan (full suite).
The advantage of using Wix pricing instead of using independent developers is that you can save time researching and tailoring a service to suit your project. Instead, you can pick a plan as if you were to choosing food from a menu; it is all neatly arranged and put together for your specific purposes.
Of course, there are some drawbacks to this, but if you need a quality website fast, take a look at the Wix menu.
Choosing the Best Plan
With so many plans to choose from, Wix makes it easy for you to match your project to one of the tailored pricing options. If you have a personal project that's a bit experimental and doesn't require huge investment, a free plan or business VIP basic plan might be an excellent way to go.
The only downside is you won't have a professional domain name, and there will be a non-removable Wix banner ad at the top of the page.
On the other hand, you might be starting up an online store and need a professional website with premium apps where you can display your products and take customer payments.
In that case, you want to go for the Wix Basic Business Unlimited Plan and choose the Wix Basic Business Unlimited Plan or higher. You can choose to pay this or any other plan, monthly, yearly, or every two years. Of course, the more you pay upfront, the cheaper your project will be overall.
In the end, the Wix plan you choose is entirely down to your business or personal requirements and how you intend to use the platform. Wix is excellent for digital beginners and people with a business head but no coding or digital marketing knowledge.
Remember, however, Wix is a formulaic platform, and there are many sites like it. For originality, you might have to collaborate with developers.
What Plans to Avoid
There isn't a Wix plan you will necessarily want to avoid, but there are better plans for your purposes.
Moreover, if you don't know about some of the hidden costs and drawbacks of the plans, you might not get the best value for money or the best customer experience. Take the free plan, for instance. The free plan can be excellent for small projects, but it's limited and won't take you very far.
Some of the higher-priced plans like the Business VIP Plan, the Wix Ascent Plan, and the Enterprise Plan are also worth avoiding unless you have a very clear idea of how there are going to facilitate more growth in your business.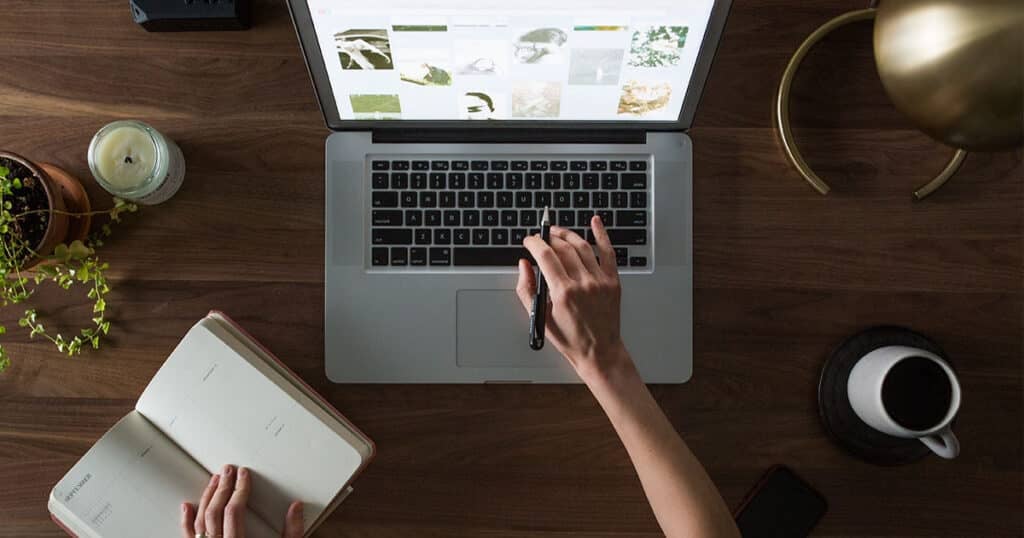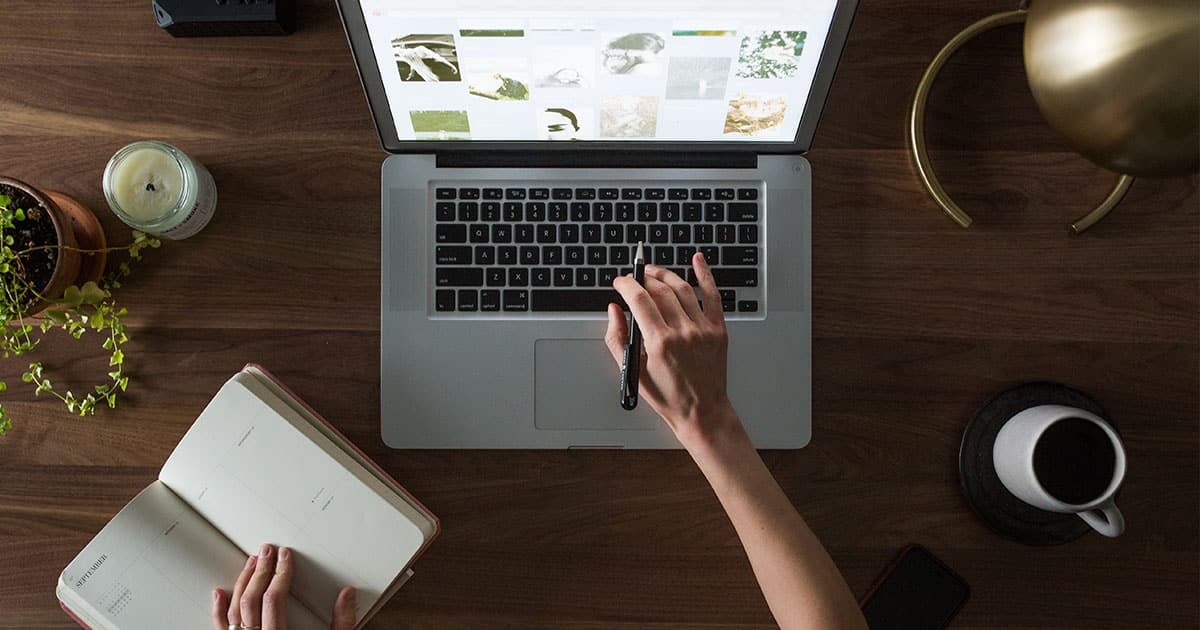 Signing up for an expensive plan with features you aren't going to implement straightaway gives you less value for money. It's better to start small and switch plans as you grow.
Another option is to avoid the Wix platform altogether and collaborate with freelance developers instead. You might find this costs more money overall, but it will give you a more detailed website that is unique in terms of its aesthetic and well optimised for SEO.
Since Wix uses many similar templates, they aren't as effective in the search engine ranking, but an independent website will be.
Wix Website Plans
Wix is consistently rated as one of the top website builders in surveys and regularly outperforms Squarespace, Weebly, and many others.
It provides an all-in-one website making solution for business and personal websites with an excellent suite of tools and user-friendly drag and drops functionality. It also caters for all users with its range of diverse premium plans for personal and business websites.
When you visit the Wix site and navigate to the plans page, you will find the neatly organised categories for general website plans and for business and commercial plans.
For example, you have VIP, Business Unlimited, Combo plan, and Connect Domain; while under business and commercial, you have Business VIP Plan, Business Unlimited, and Business Basic Plan. Each plan is clearly set out with visible pricing.
These plans work very well for some people, and there is no doubt they offer excellent features for a reasonable price, but there are a few things to watch out for when thinking of signing up for a Wix premium plan.
Firstly, the plans are usually charged annually even though they give you a monthly premium charge, so beware of the upfront cost. Also, look out for promotions ending in the first year.
Wix Business and eCommerce Plans
Website Plans are excellent for personal bloggers, freelancers, start-up entrepreneurs and small business owners. These plans range in price from a very basic account for a few dollars to business basic ones at $20 that give you a priority service.
However, at some point, your business will scale (hopefully), or you may be at that point already, in which case you need to switch to business eCommerce plans.
Once again, these plans are clearly set out on the website and provide all the details you need on features and pricing. You will notice that pricing is a little higher (you pay over $20 on average), but the plans are more feature-rich and more focused on the business end of website development.
As well as the basic features, you get more GB and more video allowance, you also get better customer care.
What's Included?
For both the Website Plans and Business Plans, there is a range of basic services that come with the plan regardless of how much you pay.
For example, all plans in the Website category offer your own domain name allowing you to protect your brand name and promote it on your new website, you can also create a custom email address.
All Wix websites also give you your own domain name free for a 1-year period, and every plan (except for Connect Domain) lets you remove Wix Ads.
Many of the free features are transferrable (you will also find them on the Business eCommerce plans), such as free domains and Wix Ad removal. But there are other features unique to these plans that boost the website's performance as an eCommerce platform.
For example, they allow recurring payments on the website and can handle customer accounts, and they offer a free ad voucher to help with promotion.
Wix Promotions
There are a few reasons why Wix is the top dog when it comes to website builders; they have excellent infrastructure and provide a lovely suite of plans to suit different objectives.
However, they also promote their services well across digital media platforms and win new customers to their brand with generous promotions on their pricing. These are in the form of discount codes and coupons that you get online.
You can visit the Wix website plan online and click on promotions to see if they have any offers currently running. There is usually something worthwhile such as a 10% discount on an annual premium plan.
But that's not the only way you can find Wix promotions. Search for Wix discounts and ad vouchers online, and you should find many more promotions. Chances are, ones from coupon sites will offer a better deal.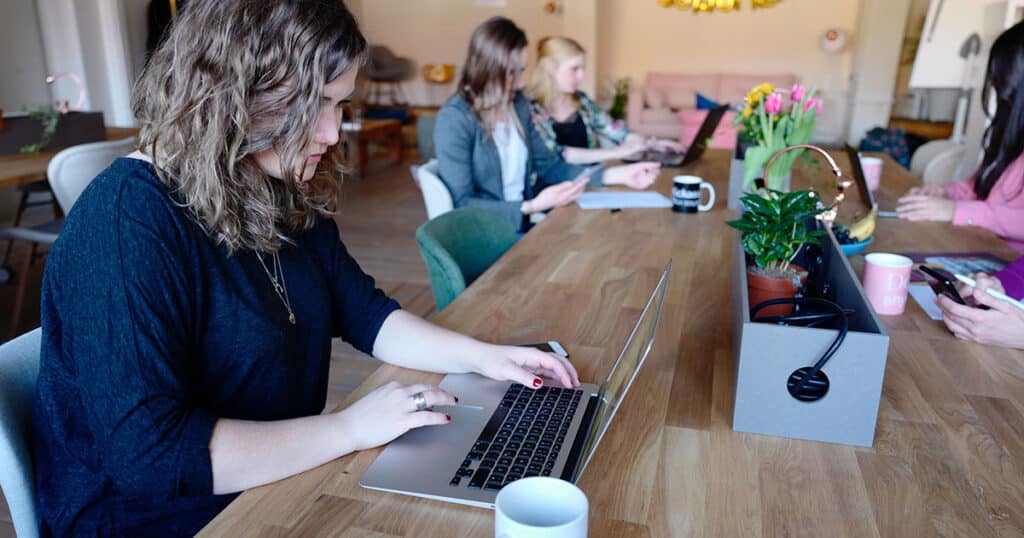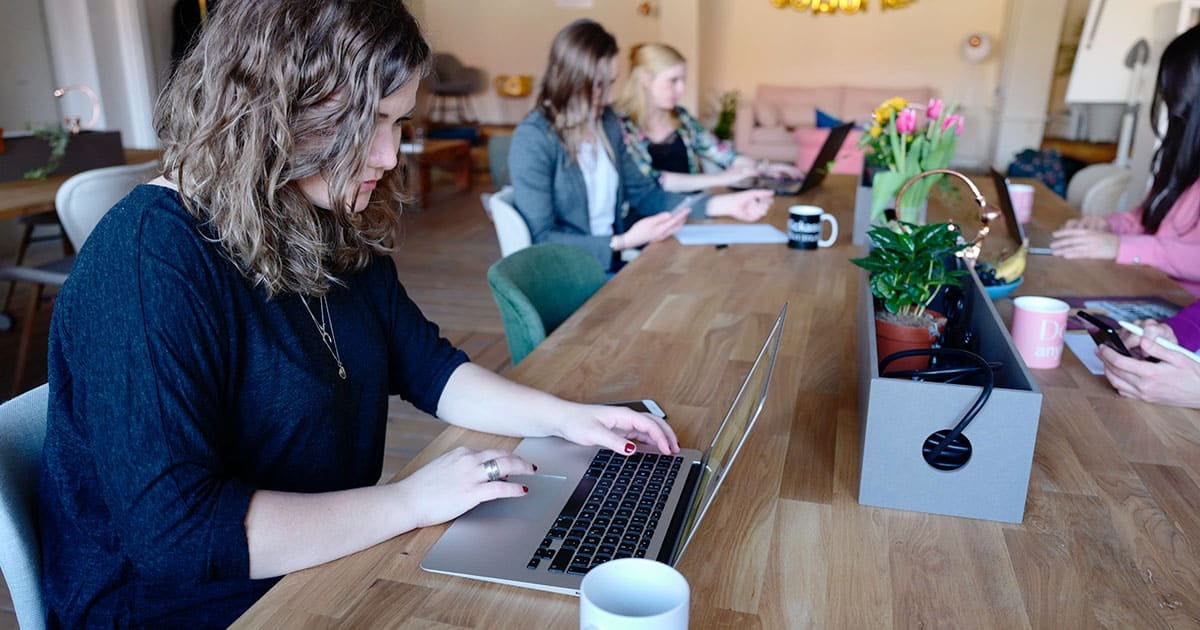 Promotions are great; they give you money off your premiums monthly or annually, others give you discounts at the checkout or student discounts. But remember, promotions are there to do a job, and Wix promotions do their job well.
They offer you a great deal on your website hosting service then run out after a set period. So it's unlikely you leave when the price rises because you have your website.
Is Wix Pricing Good Value?
Wix is not the cheapest website building tool on the market, but neither is it the most expensive. In comparison to its near competitors, Go Daddy is more expensive for its basic option, and Wix also wins when it comes to the best value for money.
Conversely, Weebly offers a far cheaper basic option than Wix and is also cheaper when it comes to value for money. But you need to factor in the features.
Wix might be on the higher end of the website maker prices, but it is incredibly feature-rich and offers enough pricing plans to effectively tailor your services to the type of website that works best for you.
This isn't always the case, a website maker might offer a better price, but you will find the functionality far more limiting. The Wix $23 Business Basic Plan is the Wix's cheapest paid plan that allows you to sell online.
The Benefits of Wix Plans
The market for website building platforms is broad, with many competing brands offering niche services to attract customers and persuade those on other platforms to make the switch.
So, what is so good about Wix, and why would you choose a Wix unlimited plan over one from Squarespace, Weebly, or WordPress? The answer is a combination of website building functionality and balanced pricing.
Wix has excellent website building capabilities – the drag and drop interface is user-friendly and straightforward, but in addition, Wix offers excellent speeds, becoming more and more relevant for the Google algorithm.
In terms of pricing, Wix offers 8 premium plans and one you can try for free. The premium plans are carefully tailored to suit various personal and commercial projects.
Wix Ascends – Additional Features
Some individuals and businesses want to take website functionality a few steps further, but they may not have the coding skills or knowledge needed to create better SEO, introduce chat features, or manage your Wix subscription from their web pages.
That's where Wix Ascends comes in. It's not available in standard plans, you have to buy it as an add-on subscription, but it boosts the potential of your project.
Wix Ascends has over 20 tools available for things like branding, SEO, custom email address marketing, chat, site membership, and lots more. With this suite of fully automated, user-friendly tools, you can build the website you have in mind for your business without training yourself in coding.
In addition, Wix Ascends has three pricing options, the basic option at $10, Ascend Professional for $24 and Ascend Business Unlimited for $49.
What is Wix Free?
Wix offers eight premium options for building a professional website builder, but if you're at the beginning of your journey or you know you only need some basic functionality for your project, then Wix Free is worth considering.
This free plan gives you access to a ton of Wix resources, as well as free storage space, unlimited bandwidth, and a free domain name for one year. Sometimes that's all you need to get going.
Although some of the better Wix templates will be beyond your reach with the free plan, you will still get access to hundreds of old and new templates, so you're sure to find something that will fit your website vision.
But, that's not all; the free plan from Wix provides you with an extensive library of visual content such as colour palettes, video, and vector art, to make your website sing and dance.
Wix Enterprise Plan
Wix can be used as a starter eCommerce platform to build any kind of business from the ground up; all you need is an idea, a free plan to work with, and some content.
Things grow from there. But Wix is also a professional platform with a team of experts ready to partner with an already established business and take it to the next level. This combo plan is called the Wix Enterprise Plan, but it's not cheap.
The Wix Enterprise Plan lets you collaborate with Wix experts to scale your business in the direction you require. Or, if you are operating at scale already, you can enlist the services of experts to help you launch and manage projects.
There's no need to invest in development with an expert Wix team behind you; they can accelerate your growth with all-in-one services. This unlimited plan costs $500 per month.
Wix E-mail Accounts
When you're building a brand online, you need to make use of every opportunity to extend your brand visibility and promote your services.
Of course, your website is the hub for your branding and Wix gives you the Wix logo maker to make a professional logo that pops and plenty of functionality to connect to other websites and social media platforms. But what about email? A Wix account is an integrated email account that works.
First, you will receive a personalised business email address made using your websites free domain name. This means that whenever you contact someone for business purposes, they will read your brand name and associate it with your website.
This kind of streamlining is so important when you're working on a digital brand – it is not to be taken lightly. Email integration is also professional and builds confidence.
The Complete Guide to Wix Pricing
Wix.com is ranked highly in website builder reviews and often takes the top spot. Its closest competitor is Squarespace who outperforms them on template design, but clearly, Wix takes the lead in several other key areas.
While Squarespace offers excellent graphics, Wix is mostly used for small businesses, portfolios, personal blogs, and more. In addition, they have a free plan and 8 premium plans to choose from.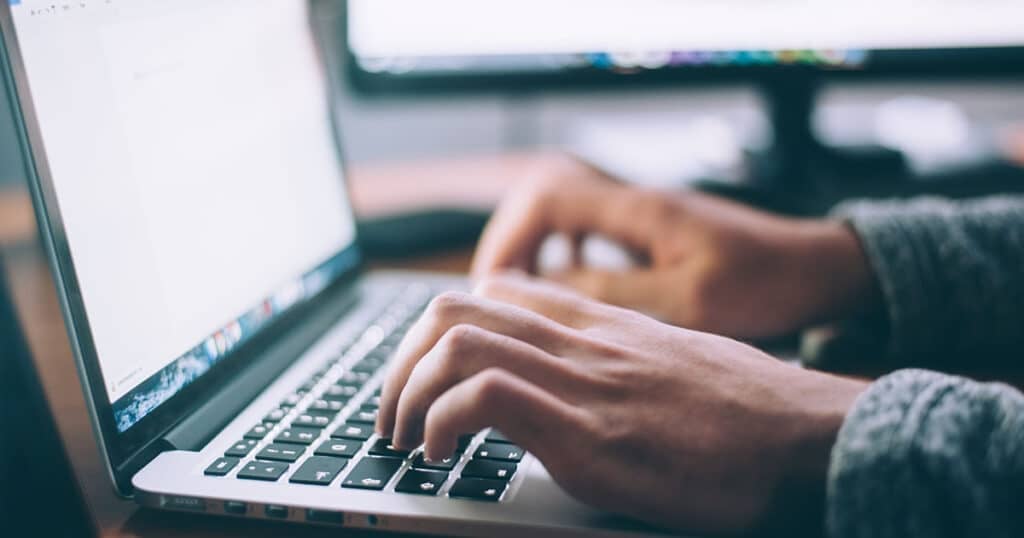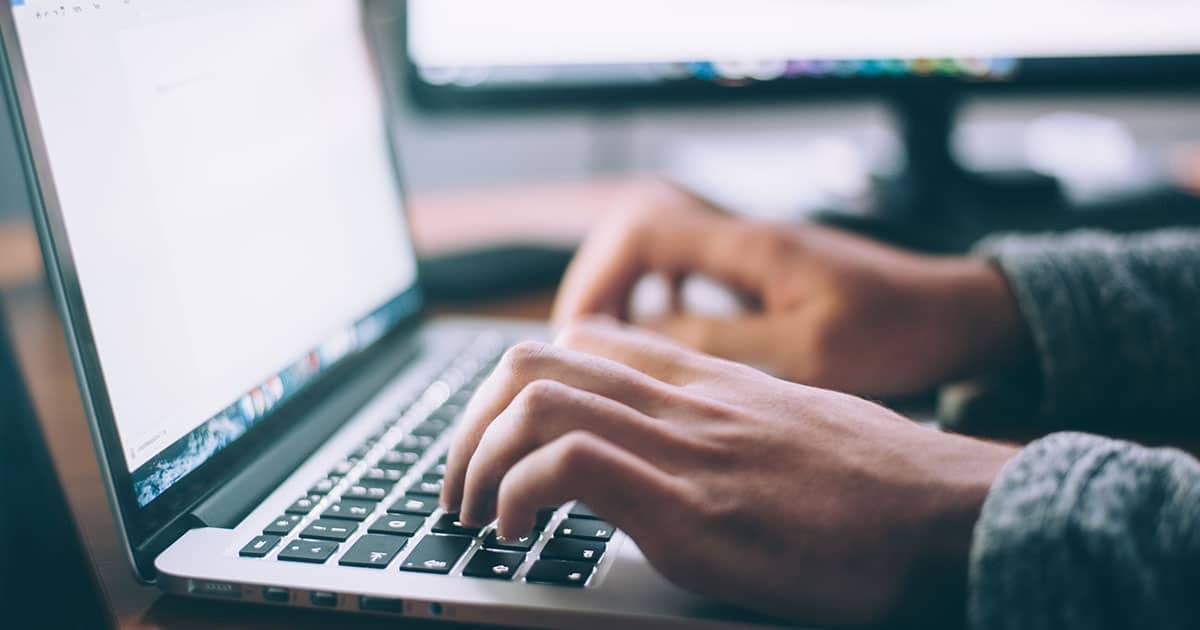 Wix also has 900+ website templates to work with. These are made with HTML and CSS code, but you don't need any technical skills to build a website on Wix – the website development is entirely beginner-friendly.
For example, you can create photo galleries, blogs, business websites, and an online store with a simple interface that uses drag and drop functionality. Some templates are modern, others outdated.
Wix Pricing Plans
As with any professional website builder tool, Wix offers a complete solution to building and maintaining a high-quality website. While some of their template designs are admittedly outdated nowadays, it doesn't mean they aren't helpful for some personal and commercial endeavours.
Add the effortless drag and drop interface, and you have a platform you can happily work with long term.
Wix offers a total of 9 plans, one of which is a free plan. The other eight are premium plans specially optimised for personal, business, or commercial purposes. Each unlimited plan offers a utility of features at different price points, so which one is best suited for you?
The answer is whichever one works best. Take a look at the features list for a premium service and see how closely it matches your project goals.
Connect Domain Plan
The Connect Domain Unlimited Plan on Wix is an entry-level web builder plan that would suit someone starting a small business or a personal blog. The plan costs $5 per month and gives you a bandwidth of 1GB which is enough to start a small enterprise and scale it.
Consider that 500 to 1000 visits per day only require 512 MB. Unfortunately, this plan isn't available everywhere and requires your website to have a Wix Ad.
Combo Plan
The Combo Plan is a step up from the Connect Domain plan offering new premium Wix users a little more for their subscription fee. You get 3GB of storage, 2 GB of bandwidth, 30 video minutes and the ability to remove Wix Ads from your web pages.
If you're a little more serious about your start-up or you already have some things in place, the Combo Plan is good; The Combo Plan costs $10.00 per month for personal use.
Unlimited Plan
Entrepreneurs and freelancers need a website to locate their portfolios and to give new clients an overview of their services. The Unlimited Plan is primarily designed for this purpose. It offers users 10GB of storage space, unlimited bandwidth, and one hour of video.
Along with the basics, this plan includes extras like a business site booster app and a Google analytics site booster app; it costs $14.00 per month.
VIP Plan
Is your business up and running but needs a new website with reliable infrastructure and priority support? These are key concerns for companies worried that their digital infrastructure will suddenly fail, damaging revenues and reputations.
The VIP Plan leads the way in this niche with priority customer support, 35 GB of storage, unlimited bandwidth, and 5 hours of video – the plan costs $26.00 per month.
Business Basic Plan
eCommerce has really taken off in the last few years, and it's become easier than ever to set up online payments and ship products. The Business Basic Plan is the one you want for any online store enterprise; it gives you everything you need for a successful online payments shop at the best available price.
Benefit from unlimited bandwidth, 25 GB storage and a $300 Ad voucher – Wix's eCommerce plans cost $18.00 per month.
Business Unlimited Plan
Looking for ways to grow your business or brand? Check out the Business Unlimited Plan from Wix.
This plan takes the Business Basic Plan to the next level; it gives you all the same benefits of Business Basics – the unlimited business bandwidth, the storage, the advertising; but it offers additional features too, allowing you to sell subscriptions, dropship, provide automated sales tax, and more.
This eCommerce plan costs $24 per month.
Business VIP Plan
There's a lot to be said for cherry-picking your Wix plan based on your precise requirements – it saves you money and makes your business tidier. Still, some businesses require a Wix plan that is more substantial, which is what the Business Plan delivers.
This Wix plan is the full suite: you get priority customer support, 50 GB storage, unlimited bandwidth, ad vouchers and customised reports – it costs $30.00 per month.
Wix Enterprise
Finally, there is a plan called Wix Enterprise that won't be suitable for the majority of users looking to build a website with Wix. Wix Enterprise costs $500 per month. It's the platform alternative to Shopify Plus.
It comes with a dedicated account manager who helps scale your business and produce detailed analytical reports. This plan could be useful for an established online store.
A Note on Wix Plans
All of the Wix plans come with some basic features, such as your own domain name for the first year and a 14-day money-back guarantee.
If you visit the Wix site, you will see the pricing plans laid out quite clearly, but a word of caution – Wix tends to advertise monthly premiums rather than annual ones.
Research the price carefully before you checkout, as the price you have in mind may not be the one you're given at the end of the payment funnel. Again, most of the plans are well signposted, so you know what you're getting, but plans that cost $20 or more will be business-focused or eCommerce.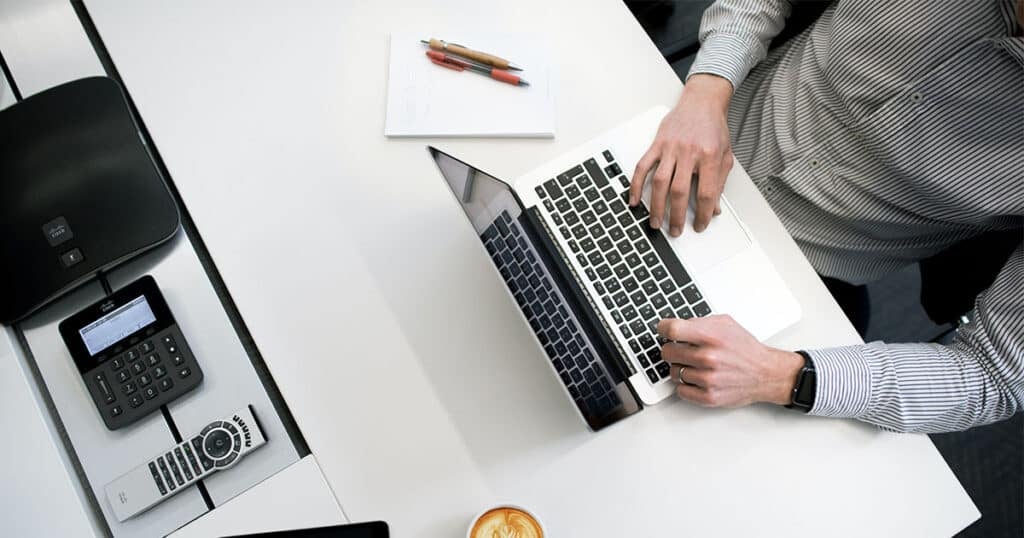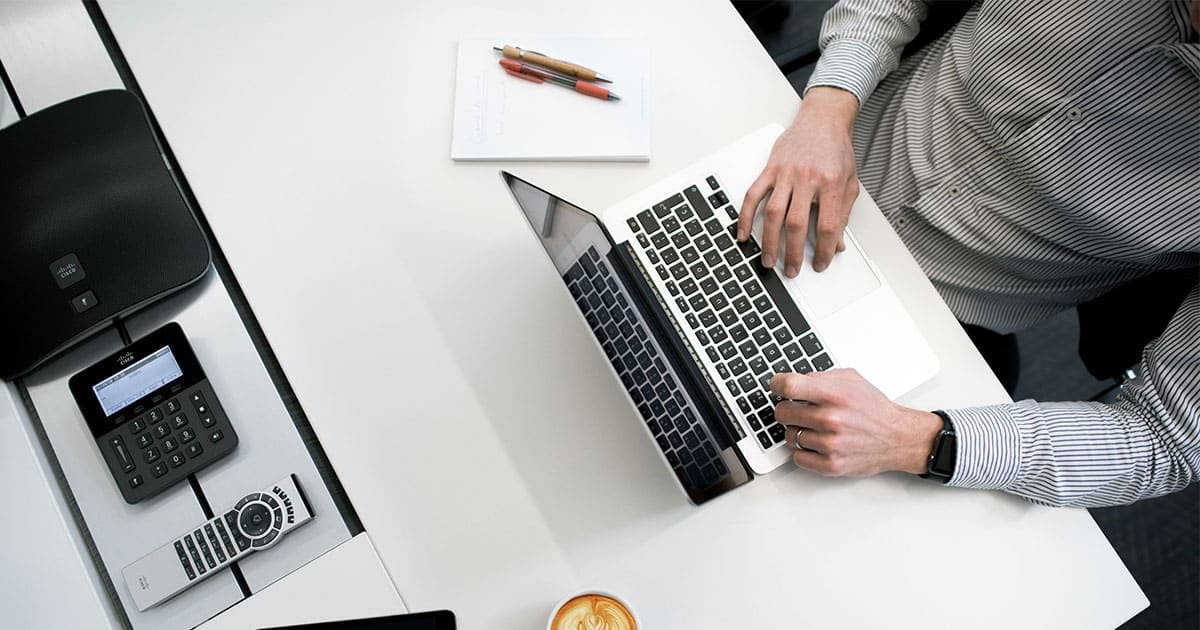 One of the perks of signing up to Wix is their ad vouchers on certain premium plans. These range from $50 to $300 and can be used across various major search engines such as Bing, Google, and Yahoo. This is a nice offer; however, the vouchers must be used within 2 months or they expire.
FAQs
Is a Wix website really free?
The answer is both yes and no. Wix's free plan allows you to set up a Wix free domain name and build a website using a selection of templates; however, the functionality and capacity of the website you create will be seriously limited. You only get 500MB storage and low bandwidth.
Although you can run a functional website on this plan, it's so limited that you will eventually have to move into the priced options. So in some ways, the free plan is nothing more than a demo of what you can enjoy with a paid plan.
There are also other ways Wix introduced hidden costs into the free plan.
For one thing, the plan is not completely free; you repay Wix for using their platform by agreeing to display banner ads on your web pages. In fact, no one gets a choice here; if you sign up for a Wix free plan, you agree to this requirement. However, in the paid plans, you get the option to remove Wix ads.
Is a Wix website bad?
The whole premise of Wix is to provide a platform for creating websites easily. They aim to create methods that anyone can use to quickly build professional looking websites for their businesses or personal blogs. But this doesn't always produce the best websites. So you might need a developer further down the line.
Clearly, Wix has its charms, and it is very useful for businesses, professionals and hobbyists; still, if you want that professional looking website that will compete with your nearest rivals, you will probably have to collaborate with web developers and graphic designers.
Wix is not made for originality but will suit people with no knowledge of coding and programming.
Wix also promotes SEO services, but the jury is out on how effective these are. The Google algorithm looks for content layout, and the Wix templates may not be the best way to win the eye of Google. Instead, you might have to design your own web pages with SEO headings and meta descriptions.
How much does Wix cost in India?
Wix has recently set up its service for Indian users, and it's no surprise that the pricing model follows exactly the same structure as it does in the rest of the world. At the lowest end of the scale, there is the free plan that allows you to set up a working Wix business site but limits your functionality and ads.
To progress your Wix site, you will have to move to a Wix premium plan. Of course, any eCommerce plan will give you far better functionality, but the one you choose should be relevant to the type of Wix business you run or the type of project you wish to set up.
In India, the low premium plan costs Rs. 333.97 per month.
This plan is one step up from the free plan. It allows you to create a free domain, get a free SSL certificate and provides 1GB of storage space. This is double the storage you get on the free plan, but bandwidth is still restricted to 500MB.
Although limited, this plan is a good way to start growing your project.
How much does it cost to sell on Wix?
As with most other eCommerce websites, Wix requires a fee from users to sell on their platform. There are several business eCommerce plans available through Wix's business plans. All of them offer a wide variety of features that can help you display products, attract traffic, and sell products.
Wix business eCommerce plans allow you to promote products and accept online payments from customers. Additional SEO functions help you optimise your online store and reach new audiences and buyers. The fees they charge are on top of the subscription premium for the business basic plan.
Whether you are on Wix or Shopify, you will find that the transaction rates they charge are very similar. Both platforms charge between 2.4% and 2.9% to use their built-in payment processors. The fees they charge users range between 0.5% and 2.0%, depending on which plan you're on.
Final Thoughts
There's no doubt Wix is a leading website making platform for many excellent reasons. For example, you can set up a Wix site and Wix business blog in a matter of minutes with zero coding skills and no money.
Of course, you will have to pick a Wix website subscription eventually for your online business or to provide automated sales tax calculations at the year's end, as there is no way to expand your business eCommerce or even your blog without reaching into your pocket. Therefore, it's helpful to think of the free pricing plan as simply a demo version of Wix.
However, even the paid versions of Wix are not too expensive, especially at the lower end, and they certainly justify their price tag with the features they bring to the table. For example, a vast library of templates, drag and drop web building tools, a free domain, search engine optimisation, and Wix support.
Still, there are a few things you should keep in mind. First, some of the costs with Wix's business basic plan are hidden. You might still pay the advertised price for your Wix free plan, but you might not expect to pay for everything upfront – this can be a costly outlay for the Wix business project.
Also, be aware that promotions are only temporary, and your Wix free plan with a free domain will eventually revert to the higher price point after you have established your website.