The Brief
Bedspoke were already working on rebranding their business when they first reached out to White Peak Digital, this new branding was focused on more accurately targeting their audience to allow them to stand out amongst their competitors in such a competitive niche.
Our Brisbane web design team worked with Bedspoke to refine their colour palette and fonts to prepare their new branding to be used online.
With a plan now in place for Bedspoke's new branding, our team turned their attention to their accommodation management and booking software that needed to be integrated into this new website.
We also worked with the Bedspoke team to finalise all of their new website content so that our design team could create a custom website user interface that could accommodate all of the copywriting and images they needed on both desktop and mobile.
Organising all the website content before the Design phase commences is an incredibly important step which not only allows us to confirm the website sitemap but ensures that we can move through the rest of the project without delay.
With the website functionality, sitemap, content and branding all sorted and our target market research complete, our web designers were ready to get started on their initial wireframes and mock-ups!
Our Approach
After the Discovery phase was completed our web design experts got started on the Design phase immediately by creating wireframes for Bedspoke's new website based of our competitor and target market research.
These initial concepts were then refined and turned into full page mock-ups of the Home and Product Listing pages based on Bedspoke's new branding that we walked the client through during a brief video call.
They loved them.
We gave the Bedspoke team access to a feedback tool so that they could write comments directly onto the mock-ups to provide any further change requests but after a few of days there were only a handful of comments and our designers were able to action all of them before lunch.
Before approving the website mock-ups, the final comment we received about the designs was: "You guys knocked it out of the park! It looks SO good!".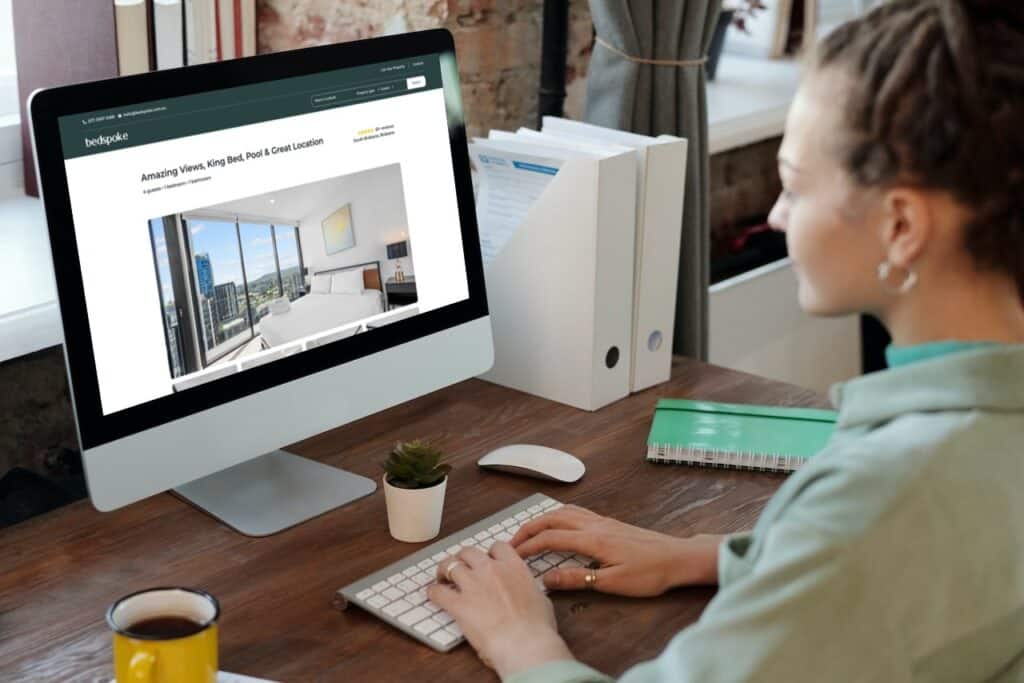 Our designers had done a fantastic job by flying through this phase several days ahead of schedule and our Brisbane WordPress web development team couldn't wait to start building out this new website.
Development was a breeze and our team had the full website back to the client and ready to review via a private URL within a couple of weeks.
Utilising the same feedback tool we introduced during the Design phase, the Bedspoke team was given a few days to review the website and provide any final feedback that they wanted to see on the website.
These final development tweaks were implemented and the website project moved swiftly into the Testing & Launch phases so that our team could complete our quality assurance and pen testing before deployment.
The Result
In the end, Bedspoke launched their new website in December 2022 and so an immediate uplift in user experience and conversion rate soon after.
Since then, our hands-on team has continued to look after the website on one of our WordPress Care Plans so that it remains secure, fast and high-converting.
Our team can't wait to see how far Bedspoke can go now that they've got a website infrastructure and backend that can scale with them for years to come!
If you're interested in finding out more about our web design services, please don't hesitate to get in touch.
To your success,
Jackson