The Brief
Eleven Plus Studio is a Brisbane based accountant and financial services provider that first approached our Brisbane web design team near the end of 2020 to redesign their website and branding.
During our initial consultation, Eleven Plus Studio told us about their plans to introduce a new service called NDIS Plan Management and how their new website needed to include a landing page dedicated to this.
Along with this new landing page they also wanted to include a redesigned blogging section that they could use to publish new content on their website to share with their visitors in the future.
With these requirements in mind and a plan in place to redesign their website using an updated version of their existing content our team got started on the redesign immediately.
Our Approach
We began by first analysing Eleven Plus Studio's existing website to identify what was working for their business and what was not.
This uncovered several elements that we later addressed during the design and development on their new website, the main one being the websites disconnection from accounting.
Our team realised that we could make a massive improvement to the user experience and conversion optimisation of the website by more clearly promoting the services that were being offered in conjunction with a clear and professional website design that better reflected Eleven Plus Studio's values to their ideal target audience.
After the sitemap and initial website designs were complete, we turned our attention to the NDIS Plan Management landing page.
We wanted to ensure this page was accessible and clearly connected to the rest of the website through its design while also being completely self-sufficient as its own landing page if someone were to be linked through to it directly.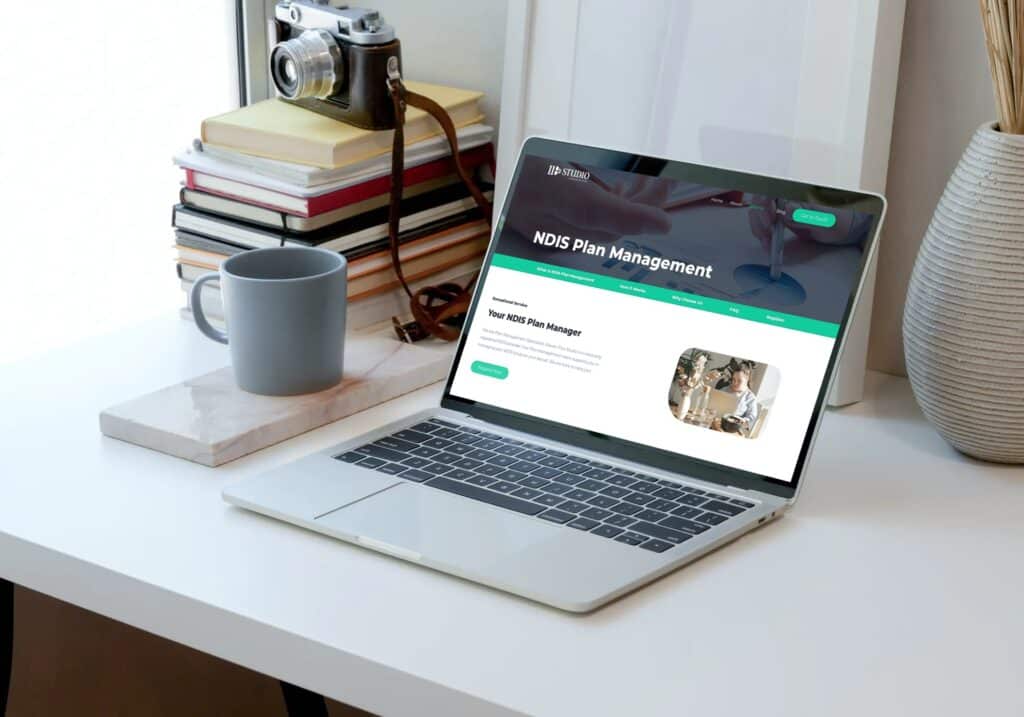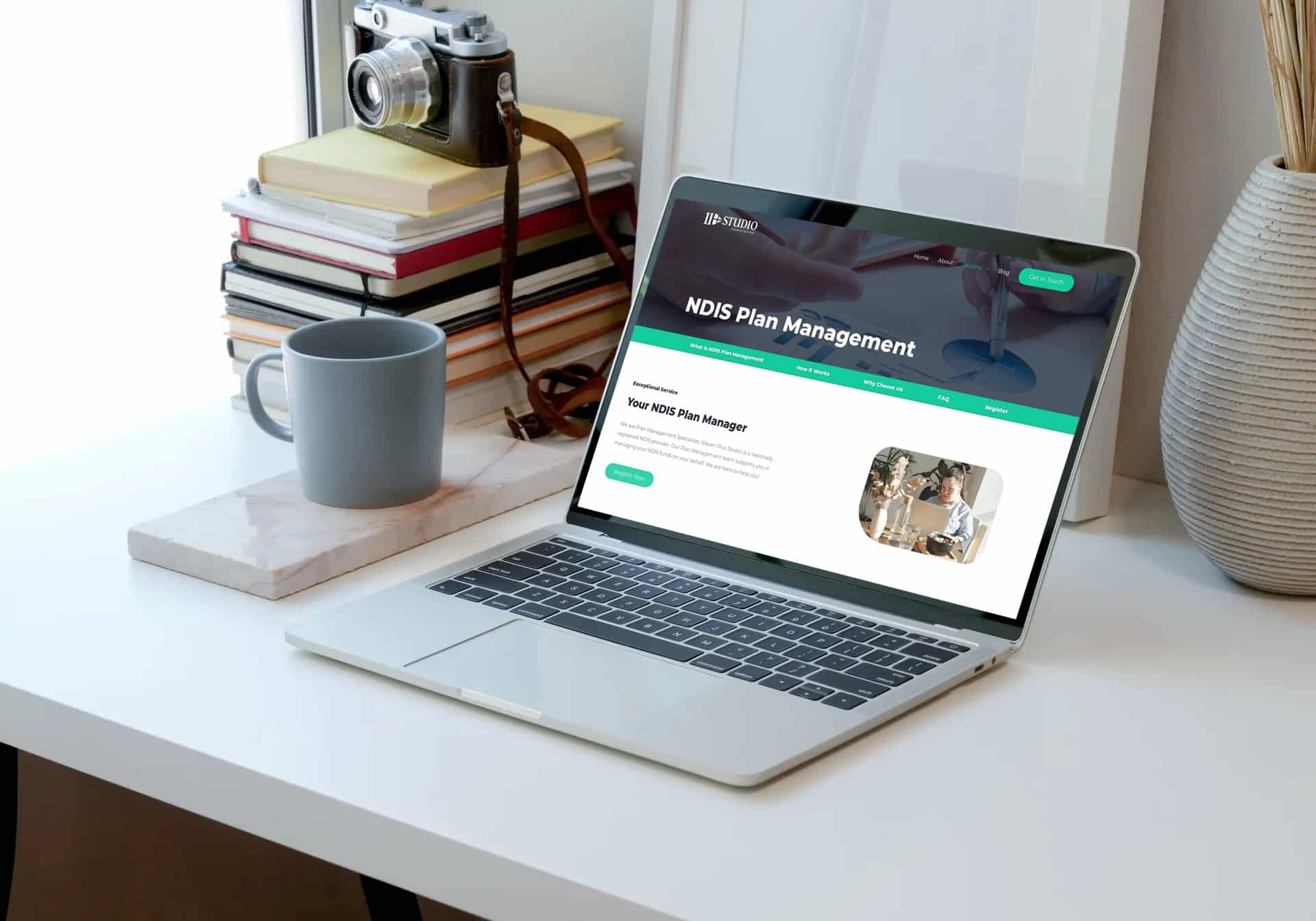 This led us to include a secondary header with menu anchor links that allowed the user to quickly scroll down to the section on the page they cared about.
Along with this we included all the relevant details that the target audience of this service would be interested in before finally including a registration form at the end with fields for all the details that Eleven Plus Studio required.
The Result
We successfully launched the new Eleven Plus Studio website in the first weeks of 2021.
Their new website is mobile friendly, optimised for search engines and very easy to manage on their own thanks to the WordPress CMS and the tools we put in place.
"Dealing with Jackson and the White Peaks Digital team was a great experience. They did a great job with my website, understanding my needs/requests and reflecting those on my website in a professional manner. Highly recommended!"

Mariano Spiller, Founder of Eleven Plus Studio
It was a pleasure working with the team at Eleven Plus Studio on their website redesign, we look forward to their future growth and watching their new website serve them well for years to come.
To your success,
Jackson