There are numerous packages available and various ways to save money. Below, we'll run through everything you need to know about Squarespace costs – so your website can reach its full potential.
We will explore the different benefits and drawbacks of Squarespace and take you through each available plan, who they are best suited for, how much they cost, and how you can save money.
Squarespace Explained
Let's start off with a little bit more about Squarespace. The company was established back in 2004, and it is based in New York City. At present, there are more than 1,870,000 websites made using Squarespace.
Squarespace is a site builder designed to help people of all skill levels create the perfect website, be it a personal or business site.
You may be surprised to learn that Squarespace started as a blog hosting service when you see the extent and capabilities of this platform today. By 2006, the company had reached $1 million in revenue – an incredibly fast growth.
You don't need any coding knowledge to build a website on Squarespace. With a little bit of time, you can make the most of a wide range of tools, from SSL protection to a custom domain name, to create the perfect website for you.
Squarespace is designed with creative minds at the forefront, i.e. designers, photographers, and artists. However, anyone can create a website on Squarespace, with fashion designer Sadie Williams and Keanu Reeves being among their loyal customers.
Why Would I Use Squarespace?
Before we get into Squarespace pricing and the fees that are charged, you may be wondering whether or not Squarespace is right for you.
Squarespace is perfect for those who are looking to build a website with ease. It features a drag and drop builder, making it incredibly easy to create the perfect site for you. You also have everything that you require to make the perfect website, from analytics tools to a whole host of customisation options and even a free domain.
Consequently, this is a great option for first-time website builders who need a helping hand and want a straightforward platform to navigate. You won't require any coding knowledge – music to many people's ears.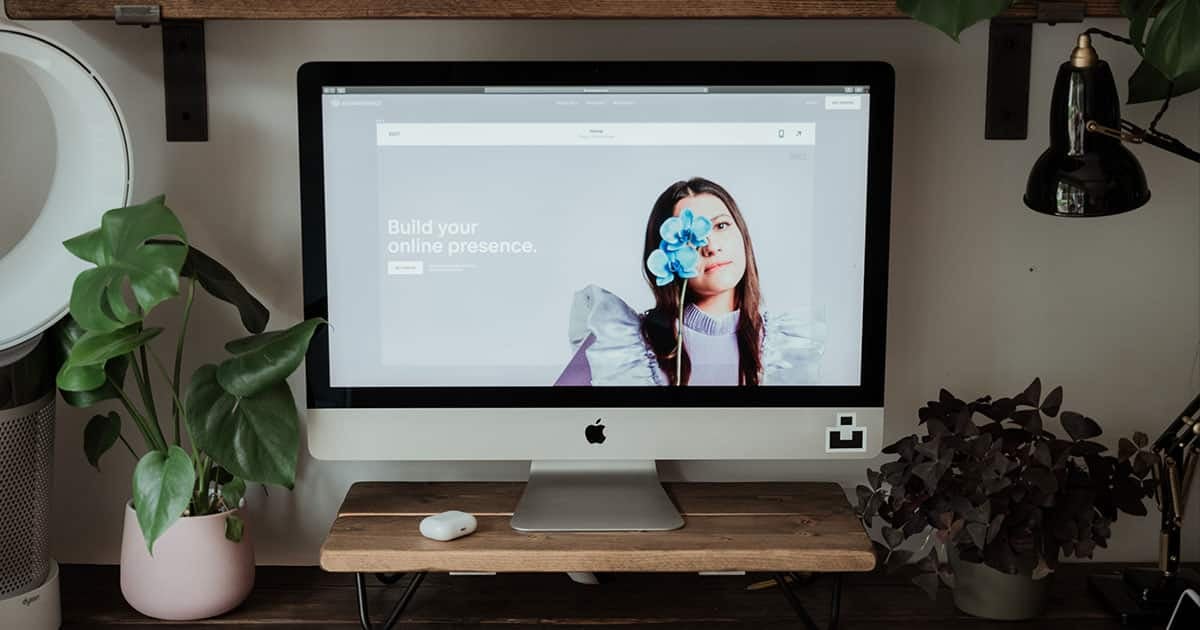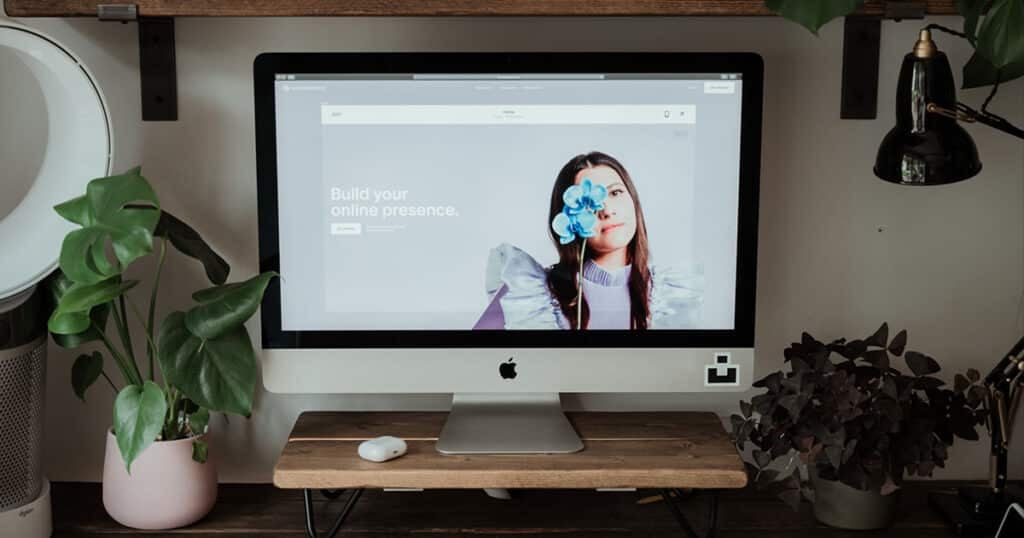 One scenario in which we feel Squarespace really impresses is e-commerce. If you are looking to get an online store up and running to make money, Squarespace is one of the best website builders out there today. There are so many excellent features and elements in terms of online shopping.
Not only do you have a whole host of e-commerce features to make the most of, but if you choose one of the commerce plans, you won't have to worry about transaction fees, as they are waived. This is one area in which Squarespace pricing is superior to the other site builders, as most will have transaction fees in place irrespective of the type of Squarespace plan you select.
Squarespace is also an excellent choice for business websites and those with creative minds, including professionals in photography, design, art, and other mediums like this. In fact, this is the audience that Squarespace heavily appeals to because of the seamless graphics and the wide range of available customisation features.
If you are looking for a site builder because you want to create a journal website or a blog, you will also be able to do this using Squarespace.
Key Features Of Squarespace
Squarespace has an excellent balance of features. If you are a beginner, you have everything you need to build an effective website without stress. On the flip side, for those more experienced, there are advanced features that enable you to do more.
Let's take a look at some of the key features you can expect while using Squarespace:
Scheduling features
Consistency is key to creating a great website, and you want something that makes life easy for you. That is exactly what Squarespace does.
There is a great feature for businesses taking in-person appointments. You can also manage your available time, generate intake forms, and send automatic reminders to your clients too.
Marketing and SEO features
There are many great marketing and SEO features on Squarespace, including social share buttons and promotional pop-ups. The platform makes it very easy for you to promote your website without putting in a lot of effort.
The Squarespace email marketing platform also comes with some of the Squarespace packages, which we will discuss in more detail below. You are not obliged to use this, though, and Mailchimp integration is available.
Blogging features
Squarespace has some good blogging features. You can save drafts, schedule posts, categorise blog posts, and add tags. You can also put posts into a review system so that colleagues can proof a post prior to publication. This is ideal for those with a guest blogging policy and/or a large content team.
The blogging editor is easy and fun to use, with posts edited directly onto the page so that you can see what they will look like when live.
You have all of the SEO and social sharing tools you would expect to come with a blog element. This includes adding meta titles and descriptions for search engines, setting up how your post will be previewed when on a social media site, and sending posts out as newsletters upon publication.
Imagery features
Next, we are going to take a look at image options and management. Stock photography causes a divide at the best of times. However, if you like to use stock images, there is an integrated feature for adding free and premium paid stock photos to your website.
This feature is helpful because you don't have to spend time downloading anything or resizing your images.
E-commerce features
Finally, there are some fantastic e-commerce features on Squarespace. The platform really does shine brightly in this department.
When adding products to your site, you can speed up the processing by uploading your products using a .CSV file.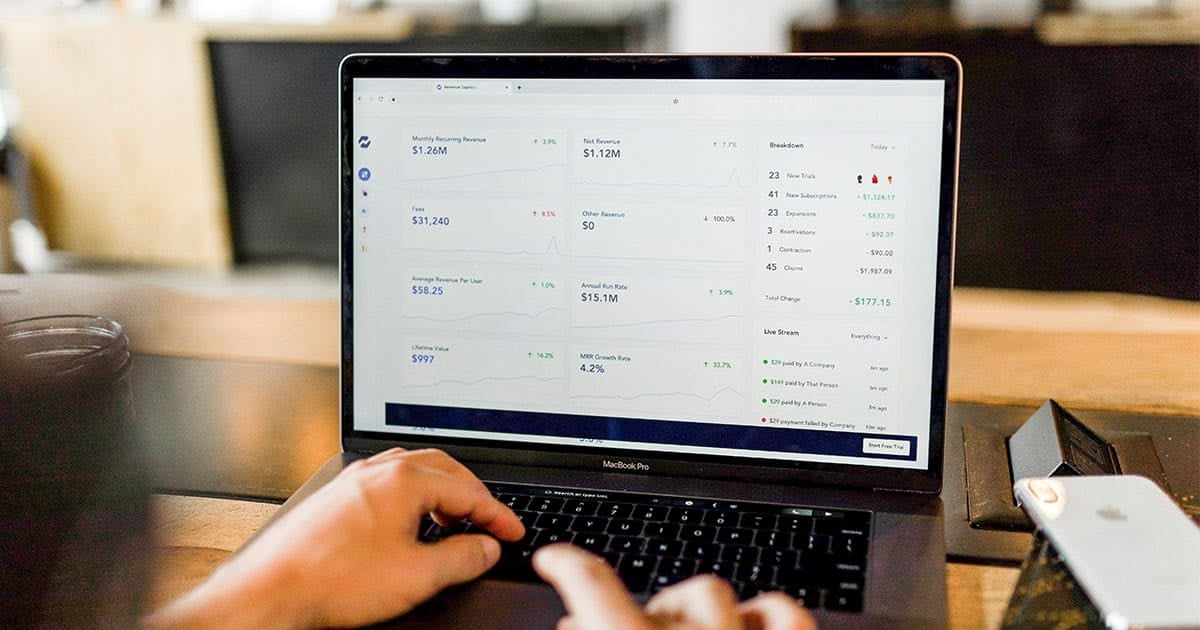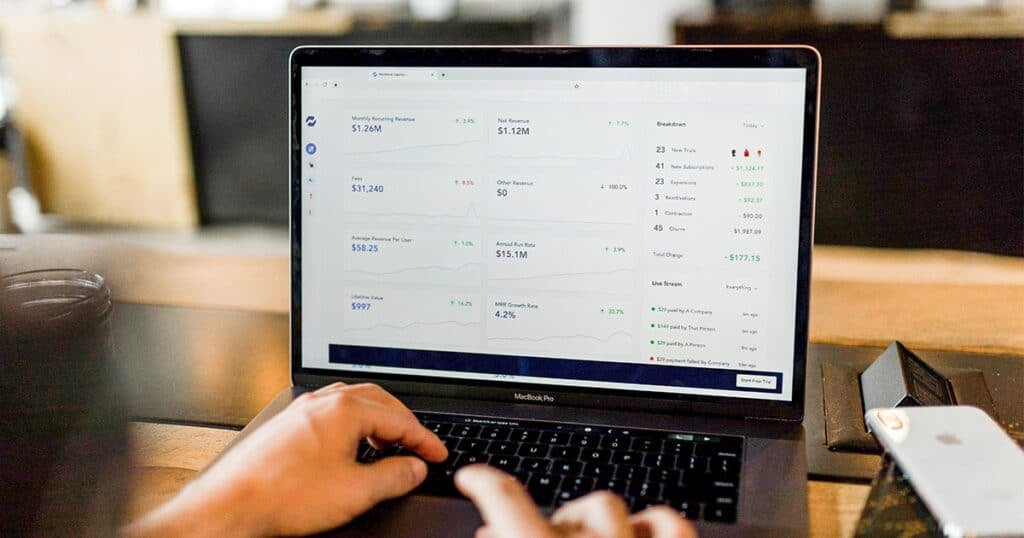 The user interface for product management is simple yet detailed. It won't take you long to get used to it. The layout of your online store page can be changed with ease, although we would like to see some more choices.
The possibilities in terms of selling are extensive, though! Some of the key features that you can expect from the e-commerce design offering are as follows:
Create shipping zones
Schedule in-store pickups
Sell via social media
Get an automatic shipping fee calculation
Sell gift cards
Create mailing lists
Sell subscriptions
Offer discounts and sales
Get an automatic tax calculation
Sell digital goods and physical products
Accept payment in various forms, with PayPal included
The Benefits Of A Plan From Squarespace
Many different benefits are associated with using Squarespace; some of the main ones are as follows:
All of the templates on Squarespace are mobile responsive
Deep selling capabilities
Wide range of features and tools to select from
Perfect for those looking to make money from their online presence
Free SSL certificate
The Disadvantages Of A Squarespace Plan
As is the case with any website builder, there will always be a few drawbacks that you need to note. The disadvantages of Squarespace are as follows:
There is no free plan with Squarespace
Some further template designs would be welcome
Limited customisation options at present for mobile sites
Please note that whilst not having a free plan is considered a disadvantage, we would rarely advise creating a free website. The only situation whereby this makes sense is if you are creating a site purely for your own consumption rather than being designed for use by others.
Why? There are always many significant drawbacks to free web design packages offered by website builders today. Firstly, they are heavily restricted when it comes to the available features, so you will rarely be able to create the website you have in mind. You certainly will not be able to sell products on a free website.
In addition to this, the free websites offered by other website builders today will come with the site builder's branding, which can look unprofessional. When you are trying to build your own brand, the last thing you want is another company's logo and marketing messages plastered all over your page.
You will also not be able to have a custom domain, so the website builder's name will even feature in your URL address. When you consider all of this, it is not hard to see why a free website plan is not all it's cracked up to be.
The Cost Of A Plan From Squarespace
The cost of a personal or business plan from Squarespace differs based on two factors:
The type of Squarespace plan you select
Whether you pay monthly or yearly
There are four different paid Squarespace plans to choose from, which are as follows:
Premium Plan
Business Plan
Basic Commerce Plan
Advanced Commerce Plan
These Squarespace plans are ordered from the most basic to the most advanced. Later in the guide, we will provide you with further guidance regarding what to expect from each plan so that you can get a better understanding.
But for now, we will give you the prices for each one so that you know the potential costs entailed.
Yearly prices
Premium Plan – $16 per month
Business Plan – $25 per month
Basic Commerce Plan – $34 per month
Advanced Commerce Plan – $52 per month
Please note that for annual plans, you will pay for the full year upfront, i.e. if you were to choose the Premium Plan, you would $192 upfront for the following 12 months, which works out at $16 per month.
Monthly prices
Premium Plan – $22 per month
Business Plan – $35 per month
Basic Commerce Plan – $40 per month
Advanced Commerce Plan – $61 per month
Choosing The Right Squarespace Plan For You
There are four different plans for you to select from if you've decided that Squarespace is the website builder for you. This can be a bit overwhelming if you are going to be using Squarespace for the first time.
You may be worried about picking something too limiting; however, if you simply go for the most comprehensive business plan, you could be wasting your money on many features that you do not really need. This is why it is important to consider your options carefully so that you end up with the perfect Squarespace plan for your needs and requirements.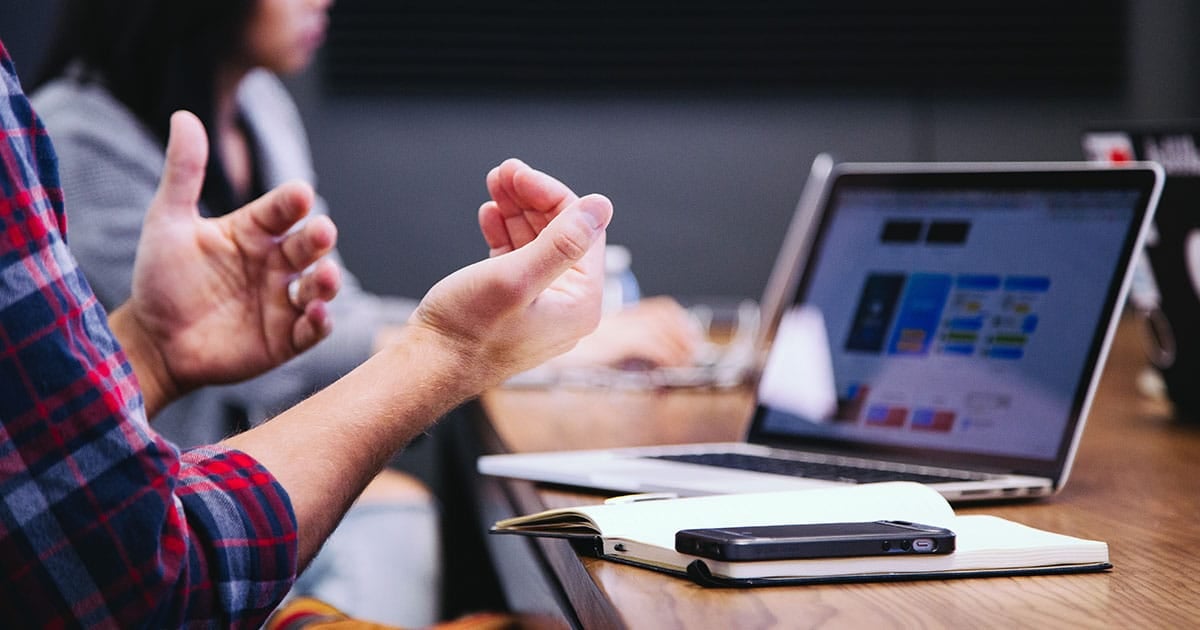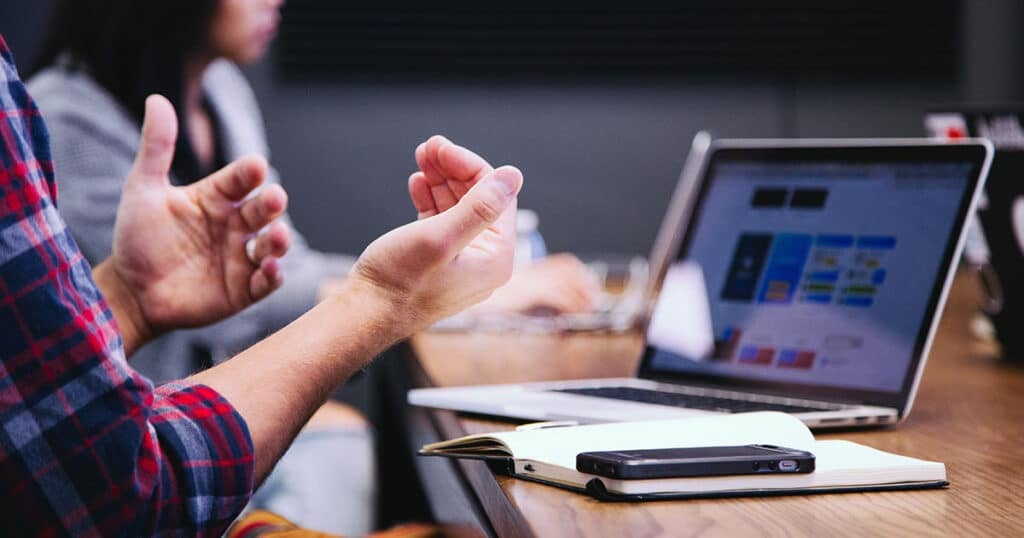 Below, we'll go through what the four different plans offer. Before we go into this, you really need to think about what you need from a website builder and what you are hoping to achieve. We recommend that you sit down and make a list of what you want from your website and what you want your website builder to enable you to do.
For example, if you want to create an online store that ships products around the world and provides advanced analytics into customer behaviour, you are definitely going to want to go for one of the more comprehensive plans.
If you are only looking to create a small personal portfolio website to facilitate your job hunt, you will most likely only require one of the basic plans. You certainly won't need to go for one of the commerce plans if you won't be selling anything online.
This is why it always makes sense to start by considering what you need, and then this will point you in the direction of what is going to be right for you.
The good thing to note here is that you won't be locked into the business plan you select for the full duration of your contract. If you decide that you want to upgrade your plan because you need to make the most of more functionality and features, you'll be able to do this without any problems.
The Types Of Squarespace Plans And What's Included
Many different Squarespace pricing plans are available when choosing Squarespace for your business, which starts with the basic Personal Plan.
As mentioned above, the type of plan you select depends on the type of website you want to create and the services you need. Below, we will give you a brief overview of each of the four plans provided by Squarespace – the Personal, basic Commerce, advanced Commerce, and Business plan, so that you can get a better understanding.
Personal Plan
The most basic option is the Personal plan. With this plan, you can expect SSL features for site visibility, a free custom domain, unlimited bandwidth and storage, SSL security, and a great selection of templates to choose from.
In addition to this, your website will be optimised for mobile use on the Personal plan, you can enjoy Squarespace extensions, basic site metrics, and you will gain access to 24-hour customer support. With the Personal plan, the maximum number of site contributors you can add is two.
Business Plan
If you feel like you need something a bit more comprehensive than the Personal plan and you are looking to manage a business website, the Business plan could be the perfect solution for you. Naturally, you will get everything provided in the Personal plan, yet there are a few extras thrown on top of this for good measure.
Some of the extra functionality includes enjoying some great add-ons like selling unlimited products, accepting donations and gift cards. Furthermore, you can add as many site contributors as you wish, which is ideal if many people work on your website.
If that was not enough, you get advanced website analytics with the Business plan, which you can use to understand your site's performance and your audience's behaviour so that you can make smarter decisions going forward.
Other extras that are very much welcomed with this Squarespace pricing plan include a professional email from Google, full customisation with CSS and JavaScript, premium blocks and integrations, $100 of credits for Google AdWords, promotional banners and pop-ups, and plenty of other marketing options as well.
Basic Commerce Plan
For those of you looking to sell online via an online store, it does make sense to consider one of the two commerce plans that Squarespace has put together.
In terms of the basic Commerce plan, you will receive all of the perks of the Business plan; however, some extras ensure this plan is tailored to the commerce market.
With the Business plan, you can sell an unlimited number of products through your online store. However, there is a three per cent transaction fee. This fee is waived when you choose the basic Commerce plan, which is one of the main reasons it makes sense to choose the Commerce plan over the business plan if you're going to be selling products online.
Aside from this, there are many other features that are incredibly useful when managing an online store, including checkout on your free domain, customer accounts, point of sale, powerful e-commerce analytics, amazing merchandising tools, and being able to sell products on Instagram.
Advanced Commerce Plan
If you really want to master the world of online sales, the advanced Commerce plan may be the most suitable choice. This is the most comprehensive plan out of the four offered by Squarespace.
As expected, you will get everything you would receive with the basic Commerce plan, yet there are some notable extras. This includes abandoned cart recovery, unlimited bandwidth and storage, limited availability labels, selling subscriptions, commerce APIs, advanced shipping, and advanced discounts.
Ultimately, there's not very much that you won't be able to do when going for this Squarespace pricing plan!
What Plan To Avoid
Regarding what Squarespace pricing plan you should avoid, there is certainly no "bad" plan when it comes to Squarespace. All of the plans mentioned have their value and offer numerous benefits. However, there can be a bad plan in the sense that you can end up choosing a plan that is not suitable for your goals.
For example, it can be tempting for many people to simply go for the cheapest plan because, well, it's the cheapest! However, if this plan is not right for your business, it will only end up causing frustration.
For example, if you have numerous website contributors and creators that need access to your website design platform, the Personal plan would really hold you back because it has not been designed for this.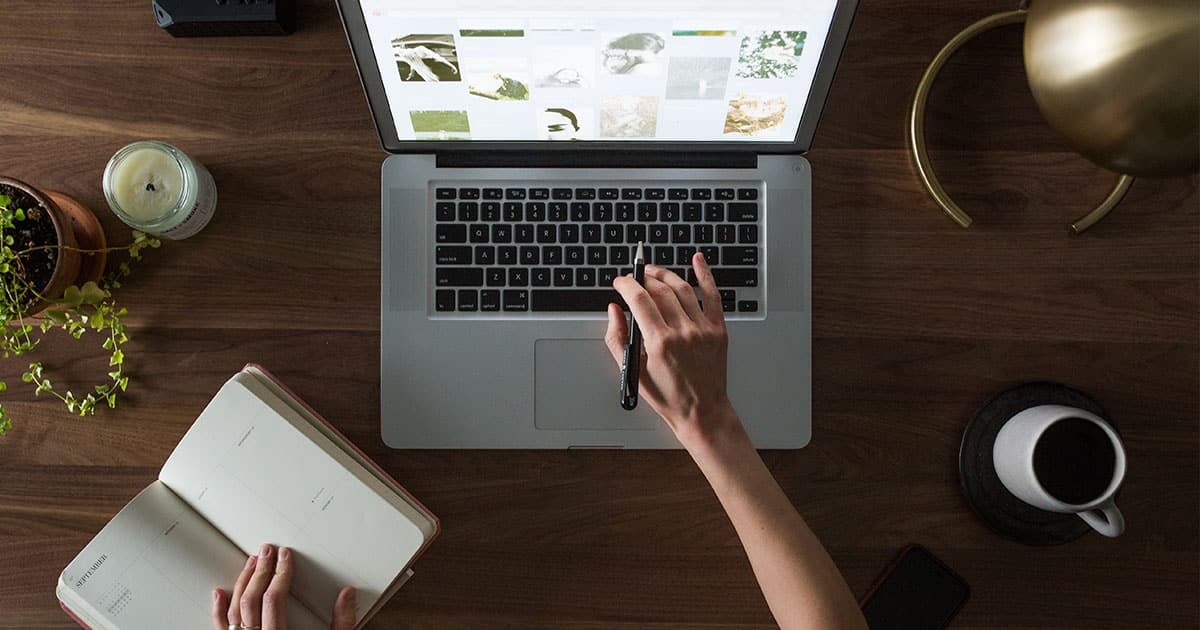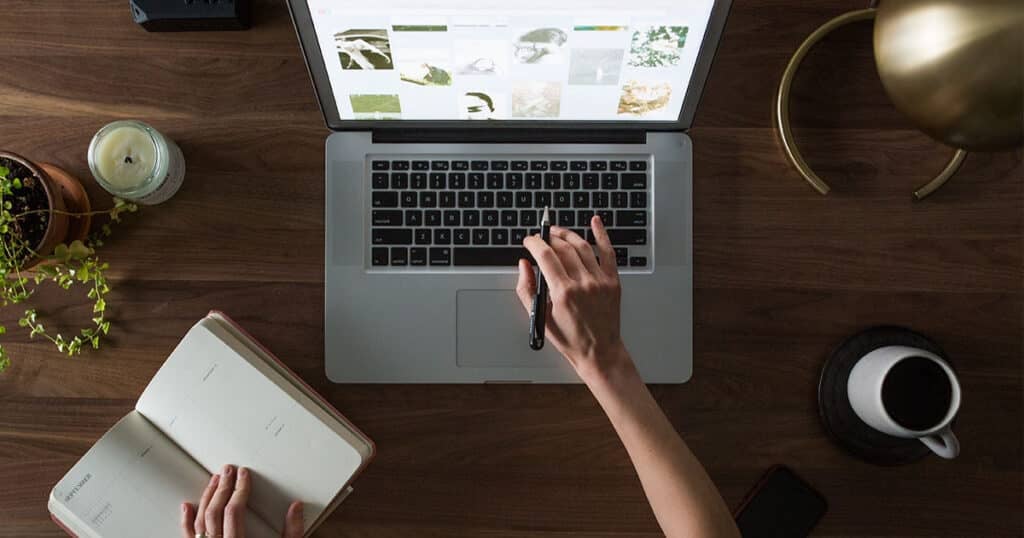 In fact, you can only have two contributors, so it would really make more sense to go for one of the more substantial options, as all of the other plans make it possible for you to add unlimited contributors.
If you will be selling products online, opting for one of the first two plans really does not make much sense. The only time we would say to consider going for the Business plan is if you only sell one product and you do not make many sales; it is not really what your business is about.
However, if you want to make as much money as possible from your website and selling is one of your core things, a commerce plan is necessary. After all, this is what they have been created for.
As we have already touched upon, the transaction fee is removed when you go for a commerce plan, and so it actually works out more economical when you think about it from this perspective.
At the same time, we do not advise that you simply go for the most expensive plan because you fear that you will be too restricted if you don't and that you may need the advanced features at some point down the line.
You can upgrade at any time, so there is no need to simply purchase the advanced Commerce plan just in case!
Monthly Plans vs Annual Plans
When signing up for Squarespace, you have the option of paying for a monthly subscription or going for a yearly plan. As you will have gathered from the prices we mentioned earlier, it is cheaper overall to opt for a yearly plan, with some considerable savings to be made.
You will save at least 25 per cent over the course of the 12 months if you decide to sign up for a yearly account rather than a month-on-month contract – this goes up to 30 per cent with the Business plan.
There are a few things to note and consider when it comes to choosing between the two plans. Yes, the yearly plan is cheaper, yet you need to be mindful that you'll pay for the 12 months upfront. The cost is simply shown on a monthly scale so that you can easily compare it to the monthly contract option.
Think about whether or not you want to be locked into a year's contract. If you've decided that Squarespace is the platform for you, a year isn't a very long time at all. After all, a website is not something you can simply design and forget about.
The Internet is changing all of the time, and you need to change with it if you are going to stay ahead of the competition. Therefore, if Squarespace is the site builder you want to align with, we are sure you will continue to renew your subscription every year.
However, the concern with some people comes when they are not sure whether Squarespace is right for them, so they are a bit apprehensive about paying for a year's worth of the website builder. You can get a 14-day free trial, so make the most of it!
This gives you a great opportunity to try out all of the different features, create a website, and understand whether or not you can see yourself working with this website over the long term. We would advise that you sign up for the trial when you know that you have the time available to truly explore the site builder and determine whether or not it is right for you.
Additional Squarespace Costs
One more question that you may have when it comes to Squarespace pricing is whether or not there are any additional costs or hidden fees. The good news is that there are not any hidden extras. However, one of the significant extra costs you need to be mindful of is the three per cent transaction charge if you sell on the Business plan.
Selling is not possible on the Personal plan, and this three per charge is waived if you go for one of the two Commerce plans, so do keep this in mind as it is significant for those selling and looking to maximise their profits.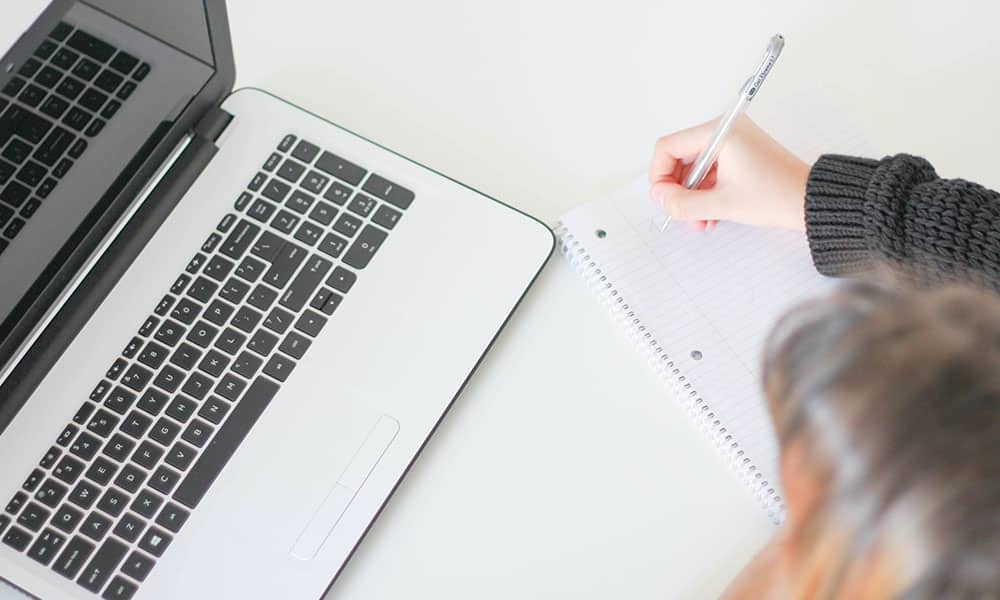 How To Save Money On A Squarespace Plan
There are several different ways to make your money go further if you want to sign up for Squarespace. Some of the ways you can save money on a Squarespace plan are as follows:
Choose an annual plan
The first way to save money when it comes to Squarespace is by opting for the yearly plan instead of the monthly plan. By doing this, you will save at least 25 per cent per year, which is quite a significant sum.
Many people worry that they are going to be locked into a long-term contract that they may not want in the future if they go down the yearly route. However, with a 14-day free trial enabling you to try before you buy, you can ensure that Squarespace is right for you before committing to the annual plan.
Plus, a site builder is not the sort of service that you will want to be changing every few months, so consistency really is not a scary thing once you have found a solution you are happy with.
Make the most of discounts and deals
Another tip for saving money on Squarespace pricing is to spend some time looking online for different discount deals and offers. There are typically special offers running for website builders like Squarespace online.
If you are in no urgent rush, you may want to consider timing your purchase carefully to make the most substantial savings.
For example, Squarespace will typically offer impressive discounts during Black Friday, so if you can afford to wait and make your purchase in November, you could make your money go further. The good news is that many online companies tend to have their Black Friday offers running weeks in advance.
Select the right Squarespace pricing plan for you
Aside from the suggestions that we have mentioned above, one of the best ways to save money is to make sure you choose a plan with care.
A lot of online store owners decide to go for the Business plan because it is cheaper per month than the two e-commerce options. However, once the three per cent transaction charges start flowing in, they realise that they would have been better off choosing either the basic Commerce or advanced Commerce plan, as they would not have been subject to this fee.
Therefore, it really pays to sit down and work out which sort of plan will be right for you. 
FAQs
Can I get a free Squarespace trial?
Yes, you can get a free trial on Squarespace. At the moment, Squarespace provides you with a 14-day free trial. This enables you to explore all of the different features the site builder offers so that you can determine whether or not it is going to be the right solution for you.
Can I receive a free custom domain with a plan?
Yes, if you opt for a yearly Squarespace pricing plan, you will get one free custom domain, irrespective of the type of plan you choose. Please note that this free domain is free for the first year, beginning on the date that it is registered or transferred.
Can I download Squarespace?
Squarespace is not a downloadable platform. You simply need to create an account, and you can use it via your web browser. It really is that simple.
Can I stop my contract at any time?
If you sign up to Squarespace, your contract will run for the length of time that you have paid. So, if you have signed up and paid for a year, your contract is going to last a year, and you won't be able to cancel this and get a refund.
The only exception would be if you are unhappy with the service and feel you are due a refund because of this. In which case, you would need to get in touch with customer service to resolve this issue.
It is worth noting that your monthly or yearly contract will typically automatically rollover. If you don't want to keep using the platform, it's important to remember to cancel your plan to avoid this.
In addition to this, it is possible to change your Squarespace pricing plan at any time, no matter whether you want to upgrade or downgrade.
Final Thoughts on Squarespace Pricing
So, there you have it; everything you need to know about Squarespace pricing. You should now have an advanced understanding of the different costs entailed, and what they mean for your online store or personal site.
There is no denying that Squarespace provides a cost-efficient way for you to build a website and establish an online presence or online store for your business. However, it's imperative to choose a plan with care. The last thing you want to do is spend extra on services you don't really need – so it's vital to think about the sort of site you want to build, and the features you will require.
From here, you should be able to choose the platform – and plan – that makes the most economic sense for you. Of course, you can always change your Squarespace pricing plan if you feel like you have selected the wrong one.
To you success,
Jackson