Although Squarespace won't be a fit for everyone, it is ideal for solo entrepreneurs, freelancers, and e-commerce businesses. This is partly due to the beautiful fully customisable themes they offer and their extensive suite of e-commerce tools that not every platform offers.
In this Squarespace review, you get a complete overview of the platform, including some of the disadvantages. Remember, that while Squarespace is one of the best-known website builders available, it may not be the best fit for your project.
Before committing to any website developer, work out the primary goals of your website project and try to balance functionality with versatility and cost.
What Is Squarespace?
Squarespace is a content management system (CMS), which is more than a basic website builder. Of course, Squarespace allows you to build a website with its excellent templates and tools, but it also lets you edit text, photos, and files without any technical skills or knowledge.
Squarespace operates a subscription model, meaning that for a monthly or annual fee, you can access a full suite of tools to build and manage a professional website all in one place. In addition, when you choose Squarespace, there's no need to go anywhere else; they can register a domain for you and host your content.
However, there are many CMS-based website builders on the market, so what makes Squarespace special? The truth is, it will suit some people but not others. Squarespace offers some advantages over other platforms, such as template design, but the only way to find out if it's for you is to try their 14-day trial.
How Does Squarespace Work?
Squarespace is a do-it-yourself website building CMS that lets you build an awesome website from scratch without any pre-existing technical knowledge. The days of not having a website for your business or portfolio are long gone, so are the days of hiring an expert to build one for you.
Squarespace uses a convenient drag and drop interface that anyone can master. First, choose a template – Squarespace has some of the best around – then select a layout. You can then work with a suite of tools to build the perfect website for your business or personal profile.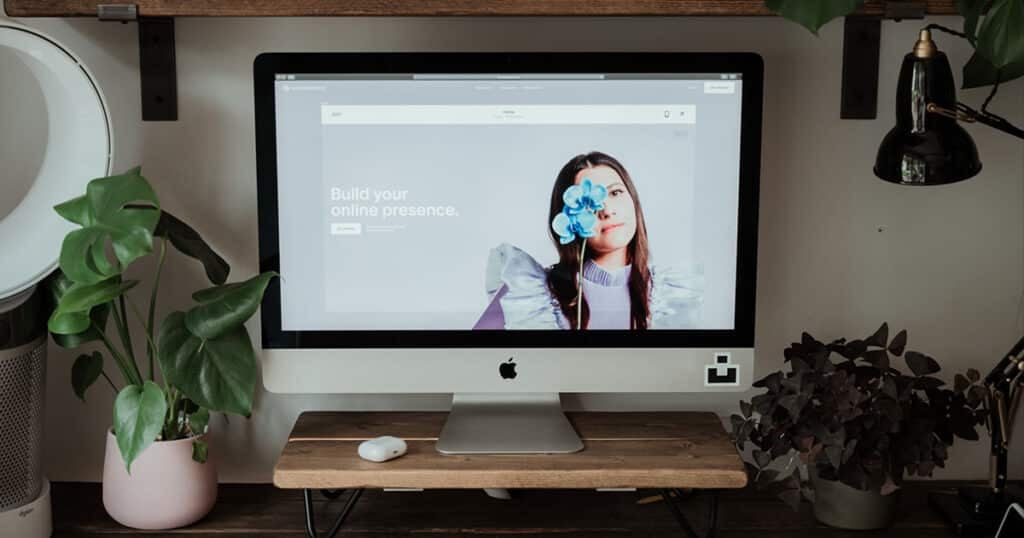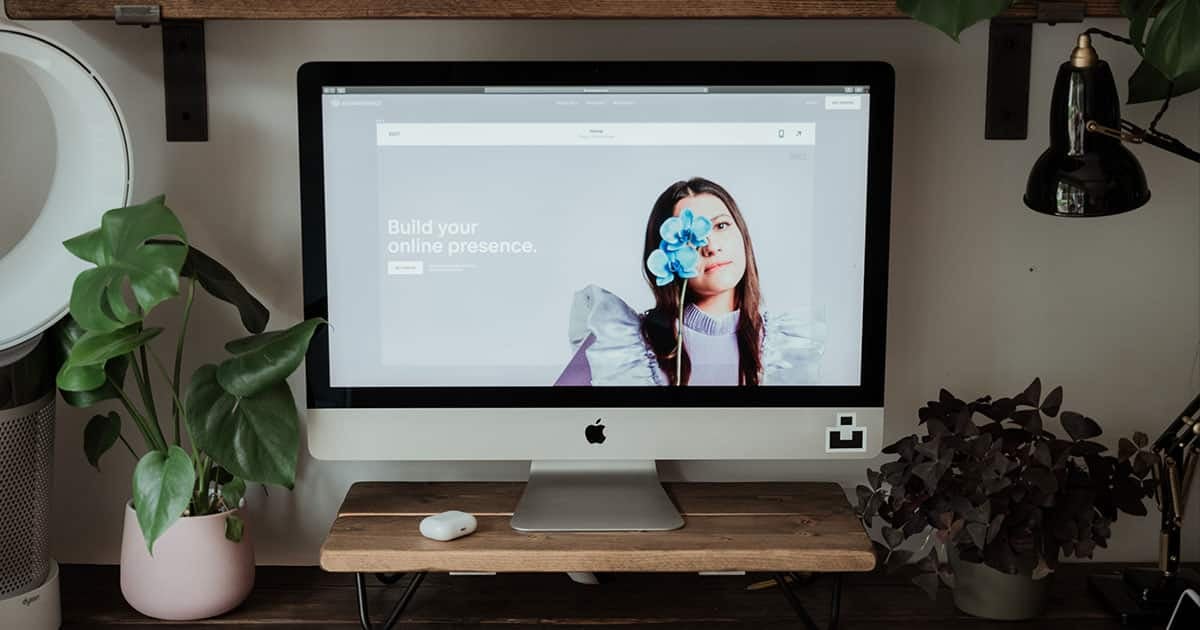 After choosing the template you want to work with, Squarespace prompts you to create a free account. This is straightforward and involves inputting your name and email address and creating a password. Before you publish your site, you'll need a domain, you can also buy this from Squarespace.
What Types Of Websites Can You Build?
Choosing a website builder for your project isn't like choosing ice cream, you don't just go for the flavour you feel like or the one that looks the best. To get the most out of your website builder it's a good idea to identify the goals of your project and search for the tools that are going to support them.
If you want to create online content to promote your business or personal brand, you might want a platform that integrates well with social media; on the other hand, you might prefer one that looks sharp. If e-commerce is your aim, there's more to think about including styles and functionality.
Blogs
Blogs can be personal or professional websites that focus on core interests and help to promote individuals or companies. They are an invaluable element of digital marketing, especially if you use SEO. Squarespace is an excellent platform for establishing a blog, with some unique features.
A leading blogging platform like WordPress might have an advantage when it comes to accessing an established blogging community, but Squarespace definitely wins if you want a more elegant looking website. Use the drag and drop content builder to make a blog that catches the eye of potential clients.
Portfolios
If it's a portfolio website you need, look no further than Squarespace. Of all the website builder CMS platforms on the market, Squarespace is number one for graphics and template design, making it excellent for a portfolio website. These websites suit freelancers, artists, writers and entrepreneurs.
Squarespace's templates offer some of the best graphics around, but they also let you customise graphics to make the portfolio fit your brand. Creating a portfolio with Squarespace couldn't be easier; all you have to do is select the portfolio option when choosing your template design.
Service overviews
It's important for companies to display their services on the website to inform customers and generate sales; these are known as service overviews. However, a service overview page is a little more than a basic list of services; it needs to promote the services to your customers as well with excellent design.
Squarespace is probably the best website builder for professionals and online commerce; that's partly because they have special template designs for promoting and selling services. In addition, unlike other platforms, you can set up a service overview page easily on Squarespace without any technical skills.
E-commerce
Squarespace is a powerful website building platform for e-commerce and one of few that seriously rivals a dedicated e-commerce builder like Shopify. Nowadays, if you want to operate a successful e-commerce business, you're probably going to start with one of the big two.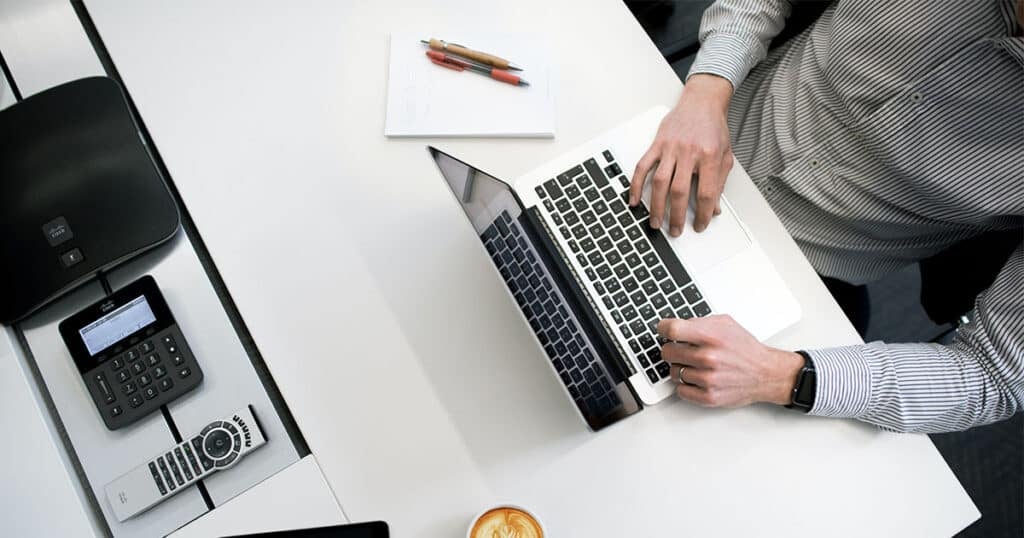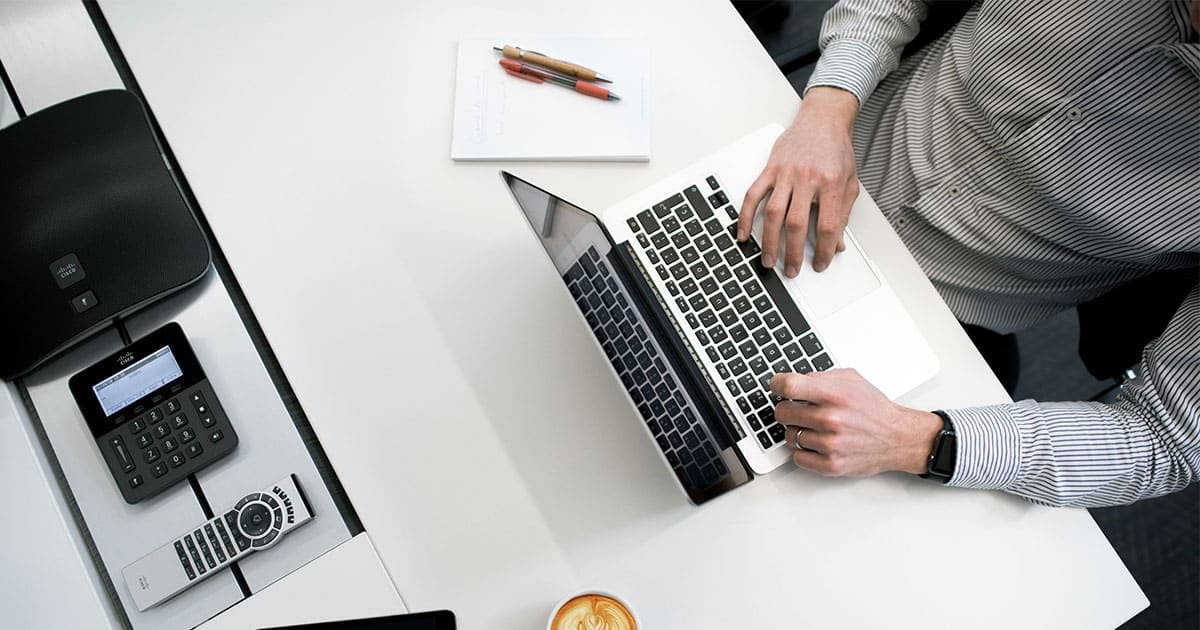 Today Shopify and Squarespace look very similar, but that wasn't always the case. Shopify was originally conceived as an e-commerce platform, and Squarespace was a dedicated content-based website. But now, Squarespace has the same e-commerce capabilities as Shopify and vice versa.
And much more!
Along with excellent templates for a personal or professional Squarespace website and a full e-commerce setup, Squarespace provides domains, marketing tools, Google Analytics tools, Squarespace extensions, and connected services. These help you troubleshoot and enhance performance.
These days, you need to have a good idea of your website traffic, online sales, and any relevant trends in your industry; this data helps you optimise your business's performance or promote your brand more effectively. Squarespace supports you with marketing tools and troubleshooting services.
How Much Does Squarespace Cost?
When it comes to pricing for your website builder there are a few things to consider.
First, are you going to buy a domain through the website builder as well as hosting, or will you get your domain from a third-party operator? Both options are viable, but it's sometimes cheaper to use third-party domains.
Second, what type of plan do you need for your project and what stage are you at with your website? Check the pricing plans on the website to see what features you need now or in the future. Remember, you can always update your plan as your business develops.
Pricing Plans
Personal
The Squarespace personal plan is the most basic plan offered by Squarespace; it's mainly designed for blog websites and portfolios for freelance professionals. With this plan, you get a Squarespace free custom domain, SEO features and site visibility, 24/7 customer support and Squarespace extensions.
This plan would suit anyone interested in setting up a personal website for entertainment, information, or business purposes. Squarespace offers unrivalled graphics and illustrations that set it apart from other platforms – you can expect to pay around $18.00 for this plan.
Business
If you need to set up a business website, Squarespace is an obvious choice. They provide a full suite of basic and extended features for businesses allowing you to customise the website for branding and optimise it to perform better in search results. The business plan is similar to the personal plan.
With the business plan, you also get a free domain, SEO features and 24/7 customer support, additionally, you get unlimited contributors, more extensions, and a professional email from Google to help your business grow and flourish. You can expect to pay around $28.00 for the business plan.
Basic Commerce
Squarespace is one of the best platforms for e-commerce stores and even rivels dedicated e-commerce platforms like Shopify. There are two e-commerce plans to choose from on Squarespace pricing, the basic plan and the advanced plan. But the word "basic" is somewhat misleading.
The Squarespace basic commerce plan gives you all the basic features of the previous plans, including a free domain and 24/7 support. In addition, you get point of sale services, customer accounts, powerful e-commerce analytics and merchandising tools. Expect to pay around $38.00 per month for this plan.
Advanced Commerce
To take your e-commerce enterprise to the next level, you'll want to sign up for the Squarespace advanced commerce plan. This is the most expensive Squarespace plan you can buy, but it's also the most feature-rich. Benefit from five additional features that help your online shop to grow.
We all get distracted and forget what we were buying online; unfortunately, not all your customers will come back to their baskets; gently remind them with an email from the abandoned cart recovery feature. You can also sell subscriptions and benefit from advanced shipping. It costs $56.00.
Squarespace Review: In-Depth Look
Squarespace templates
A quick internet search will tell you that Squarespace templates are award-winning and superior to other web builders that offer a larger template library with lower quality templates. How much of this is true? In fact, Squarespace has been shortlisted for some Webby awards and has won a few.
Visit the Squarespace website to get an idea of the design standards offered by the platform. Everything is fresh, cool and immaculate. This translates to their design templates which are fully customisable and optimised for mobile devices. They have over 100 templates on offer.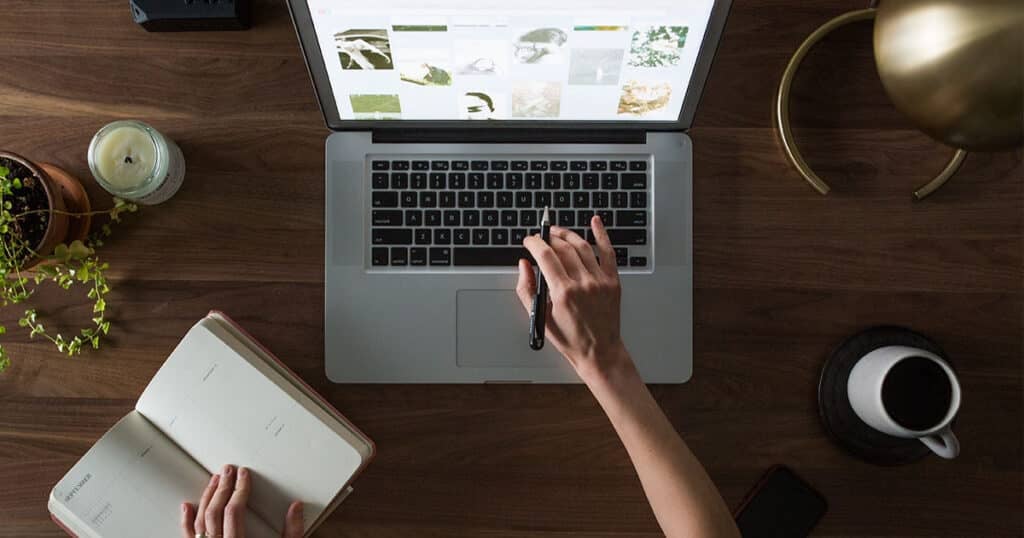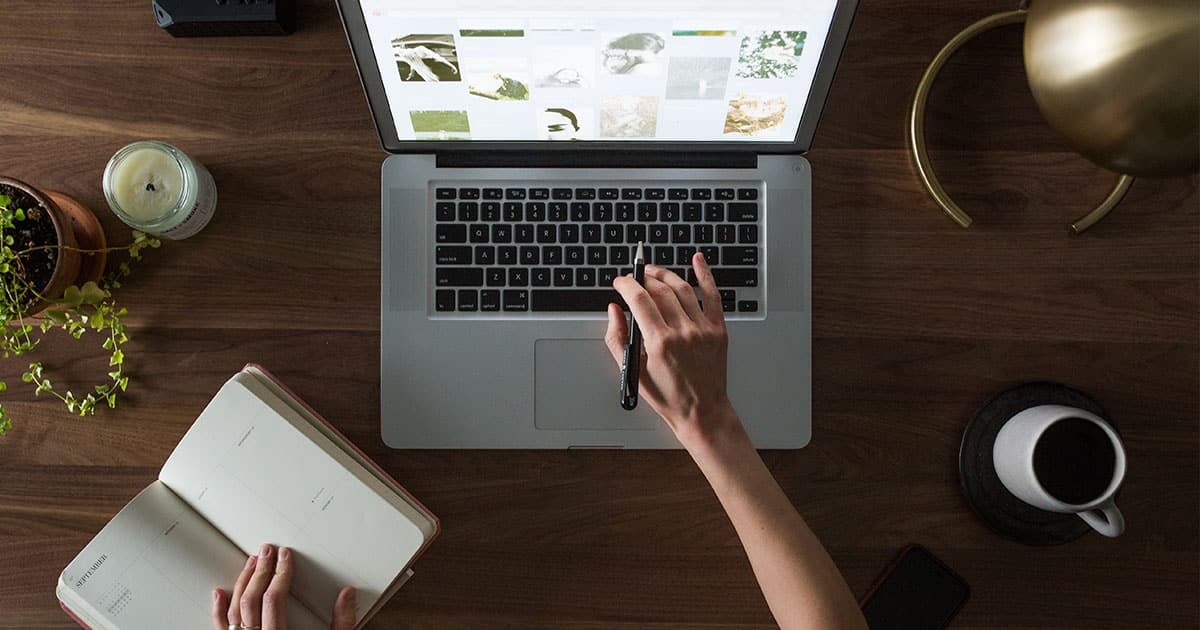 Although this is far fewer templates than other web builders like Wix, the quality of each template is higher, and the user-friendly tools allow you to customise it to fit your brand. Never worry about your website looking ordinarily with Squarespace; they have ways to make your website attention-grabbing.
Ease-of-use
Squarespace is a complete solution for website building and management; with Squarespace, there is no need for any technical coding skills making expert website designers a thing of the past. This is consistent with many website builders and CMS platforms on the market today.
However, just because a platform is a CMS doesn't mean it's easy to use. Some website builders are still quite taxing and require you to read articles and watch videos to understand how to program your website. Squarespace sits somewhere in the middle when it comes to a user-friendly interface.
The first notable feature of Squarespace is its minimalism. The interface is pared down, making it easier to navigate. It also uses a simple drag and drop technology that lets you move things around easily; but you may still have to watch some online videos for more advanced programming.
Website builder tools
There is no shortage of website building tools with Squarespace, as you might imagine from one of the leading website building platforms. In addition, Squarespace competes with other leading brands and offers tools and features that other platforms don't provide – Squarespace scheduling is one example.
You can benefit from Squarespace scheduling and a custom editor that supports many content types and complex multi-layout columns – the layout is very important for SEO optimisation so that you can see the advantage of flexible layout editing. It also offers full-screen editing and mobile optimisation.
In addition, Squarespace gives you plenty of tools for importing video, image, and audio to display on your website. This can be done using simple drag and drop block tools and buttons. If you opt for a Squarespace commerce plan, you also get product blocks and check-out blocks to use.
Fonts/images
Naturally, fonts and images are important for your website, whether it is a personal blog or a commercial website. It will help if you complement your brand identity and the readability of your web pages. But equally, you need images to use that are effective and free from copyright.
Squarespace 6 was launched in the summer of 2012, and it contained a suite of standard web safe fonts such as Georgia, Palatino Linotype, Times New Roman, Arial, Helvetica Neue, and more. Since then, new Adobe Typekit fonts have been added, offering 67 new fonts for Squarespace users.
Original images for your website aren't easy to find since many of the best ones have copyright protection, so you have to pay for a premium service or source free images that are often unoriginal. Squarespace gives you access to original copyright-free images.
E-commerce features
Building an e-commerce store on Squarespace has different criteria for businesses looking to establish a website or someone with a personal blog. To set up an e-commerce store, you need a product layout and buttons for check-out facilities, you also need different tools for Google Analytics.
Squarespace is one of the leading e-commerce platforms today, having caught up with Shopify. They now offer the same suite of tools, including product layouts for browsing, point of sale buttons and buttons for accepting donations. They also provide powerful Squarespace commerce analytics.
Squarespace began life as a content-driven site builder, and it still has this reputation. However, it is indistinguishable from Shopify, which has a reputation as a dedicated e-commerce brand. This gives you another excellent option when deciding how to set up your online shop.
SEO
There's a rumour that website builders aren't good for SEO, perhaps because standard layout designs offer fewer options for onsite SEO. However, there's no evidence that Squarespace websites are less visible to the algorithm and a Squarespace site tends to rank highly on Google.
Furthermore, SEO has moved on in recent years, and the algorithm takes more things into account, such as readability, navigation, backlinks, and web page loading times. These new features are also incorporated into the Squarespace website builder, giving you the best chance of ranking highly.
There's more! A Squarespace site gives you excellent analytical tools to help you track your website traffic and identify trends. So, if you're using digital ads or retargeting ads you can target your customer segments better and optimise your website so you're more visible to the search engine.
Domain/hosting
You've probably heard of website hosting and domain hosting, but what exactly is the difference? Web hosting is where all of your online content is stored. This is stored on internet servers. Domain hosting is the domain name – the address people use to visit your website. So, what does Squarespace offer?
Squarespace can provide both services, which is roughly consistent with other website building services. In addition, Squarespace provides web hosting services that allow you to store all of your content on their servers. Again, this is available for free with your annual or monthly subscription plan.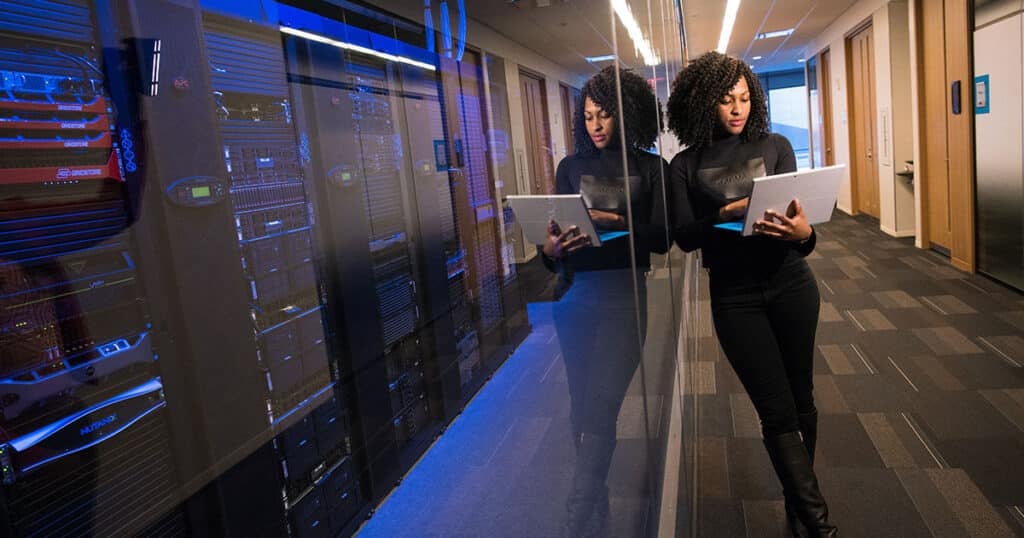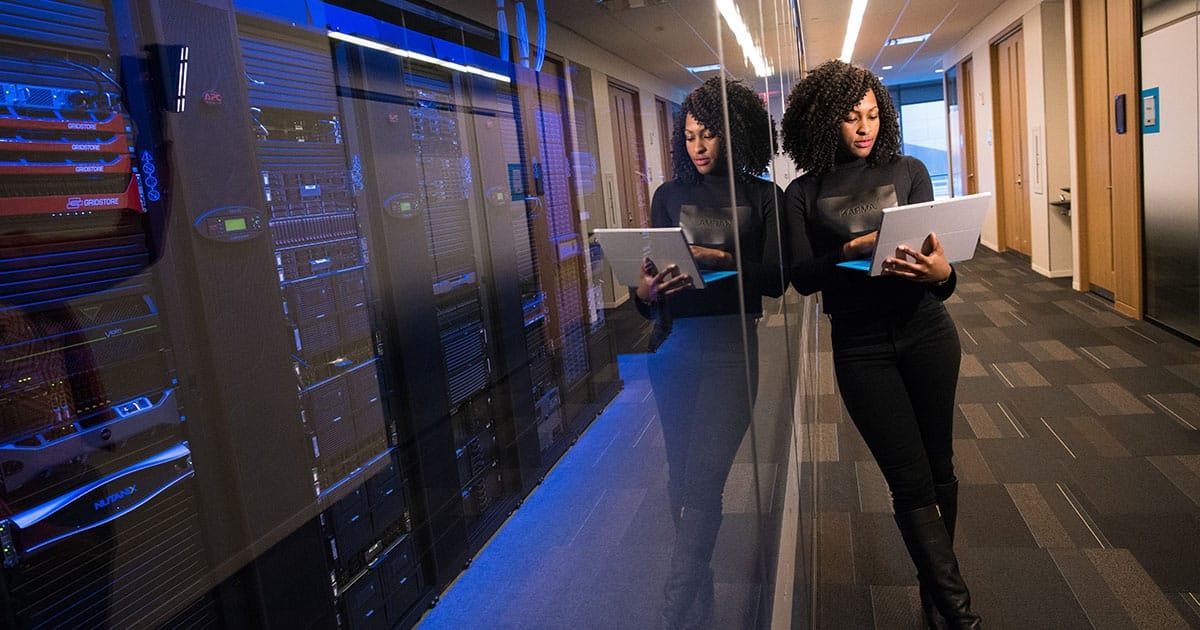 Domains are slightly different. Squarespace also offers domain hosting services so that you can buy a domain name through Squarespace, but if you already have a domain address from a third-party, this can also be used. In addition, Squarespace allows you to import your domain onto their platform.
Third-party integration
Squarespace comes with a lot of features, and it's possible to set up a profitable blog or small business with their basic plan. But if you want to get the most out of the platform or you want to scale your business and take it to new heights, you probably want to know about third-party integration.
Third-party integration on Squarespace means connecting with third-party services for fulfilment logistics, conversion optimisation, live chat, Squarespace email campaigns, and much more. Therefore, it makes sense to extend the capabilities of Squarespace by using its integration solutions.
It's worth pointing out that Squarespace is the same as other platforms in this respect; they also offer integration to extend the capabilities of their platforms. However, Squarespace is different because it's also an excellent e-commerce platform – so you can benefit from e-commerce integration as well.
Advertisement integration
Unlike other platforms, Squarespace does not have built-in advertising integrations; however, it does allow you to integrate adverts from third-party operators like Google AdSense. This is easy to do on Squarespace, allowing you to import ads to display on your web page or retarget shoppers.
There are many online ads to choose from, and you will probably benefit from some more than others. In general, there are three types of ads companies use – display ads, social ads and retargeting ads. Each of these ad types is available on Google Ad Sense and can be integrated with Squarespace.
Since Squarespace is also an e-commerce platform, it's important they provide ad integration possibilities. Using ad integration, it is possible to retarget your customers if they have visited your website and shown interest – you can also remind your customers if they have items in their basket.
Device optimisation
There are now 3.8 billion people worldwide using smartphones, but that doesn't mean these are the only devices you need to integrate with your Squarespace website. People also connect to the internet using tablets, smartwatches, e-readers, and handheld gaming consoles.
Moreover, the latest Google algorithm updates are interested in user experience – also known as Core Web Vitals. This looks at loading speeds for web pages, ease of interaction for users and the visual stability of the page from the user's perspective. Needless to say, this is transferrable to smartphones.
It's more important than ever before to optimise your website for mobile devices. If your website is not user-friendly on a mobile device it not only affects the user experience making them less likely to visit in future, it also affects your SEO ranking with search engines. But optimisation is possible with Squarespace.
Squarespace website security
Online security is vital to websites, especially if they hold sensitive customer information in e-commerce databases. Unfortunately, cybercrime is on the rise, and malware attacks can cost companies millions of dollars, not to mention the security breach resulting in lost customer data.
With this in mind, Squarespace takes measures to protect its users from cyber attacks by regularly analysing and identifying cyber-security threats and leveraging security protocols to protect client confidentiality and data assets. Squarespace security protocol is flexible and updated regularly.
Since Squarespace is a digital platform that uses third-party servers and cloud-based infrastructure, it is potentially open to attacks by savvy cybercriminals. But Squarespace takes this threat seriously and utilises a full range of security equipment and techniques to control, monitor and protect users.
How To Edit A Squarespace Template
The Squarespace team specially codes Squarespace designs; they are designed to be original and beautiful. As a result, there is no need to alter or customise a Squarespace template in most cases, but that doesn't mean it isn't possible. On the contrary, these templates are fully customisable.
Start broad, choose the template that best matches your brand or the style of website you want. Then you have two options, you can simply swap out the demo material on the website blocks for your own content, or you can change the design of your website from scratch – here's how.
Using the latest version of Squarespace (7.1), select a template that best matches your website's style -you have over a hundred of these specially designed templates to choose from. But you don't have to stick with this design; you can alter the CSS style of it without any coding skills.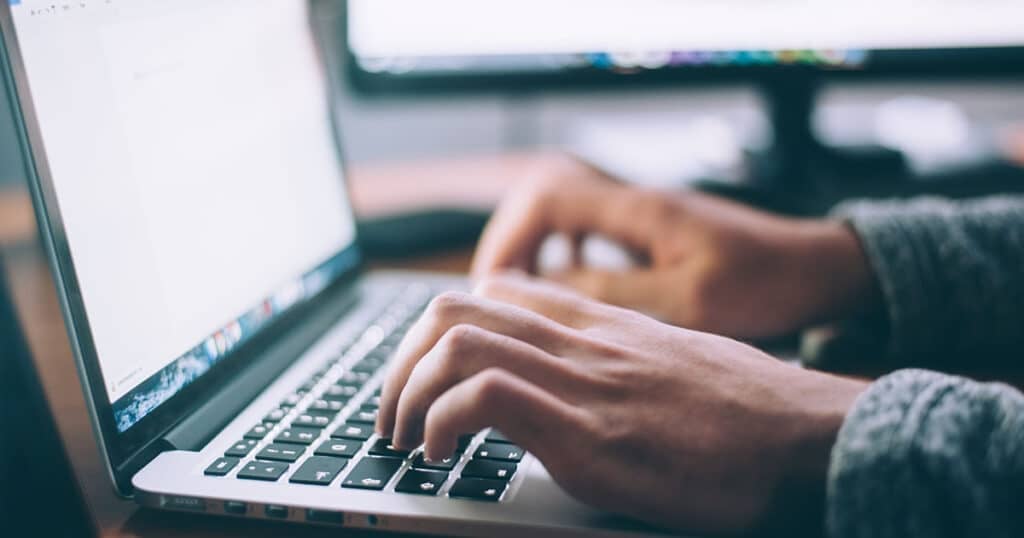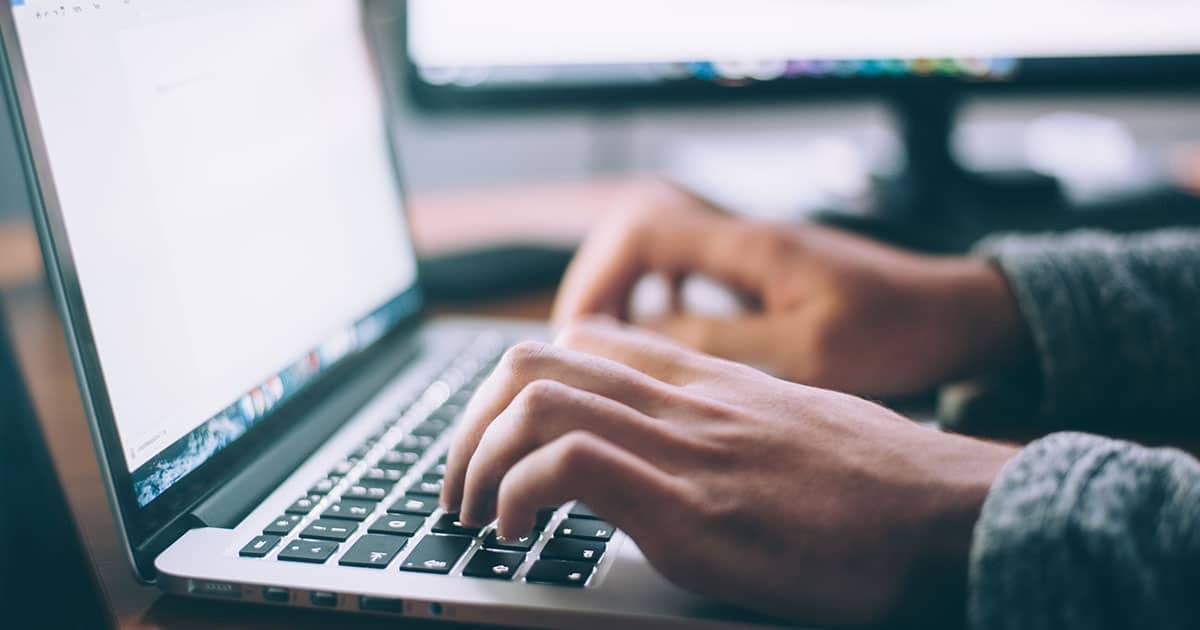 In the Squarespace dashboard, find Design and then Site Styles – you can then use the style editor to make changes to the design that suits your brand or style more closely. A word of warning at this point, unless you have some coding knowledge changing the custom CSS options is not recommended.
The good news is that Squarespace is extremely user-friendly. Furthermore, there are heaps of tutorials online about how to customise your website style and layout without needing to contact the troubleshooting team. Get familiar with the website's "style editor", and you will never be unoriginal.
How Does Squarespace Compare To Other Website Builders?
WordPress
Both Squarespace and WordPress are leading website creators, and both have their advantages, so which is the best to choose if you want to create a stunning website today?
Undoubtedly, Squarespace offers better template designs; it also provides superior e-commerce capabilities. But if you want to create a personal blog and you understand some coding, WordPress has some excellent potential.
Wix
Another big-hitting website creator is Wix, which competes with Squarespace in the way that Mac competes with PC. In general, one is neat and stylish, while the other is open and chaotic, but what are the advantages?
Wix has an unstructured editor; this allows you to drag and drop blocks anywhere – Squarespace is structured. Wix also has more template designs, but Squarespace has better designs and is more customisable.
Shopify
As mentioned previously, Squarespace and Shopify are very similar platforms nowadays, but they have evolved in quite different ways. Even today, you will find that Squarespace is a little better for content, and Shopify is a little better on the e-commerce side of things.
That's not to say there is much difference between them. With Squarespace, however, you might develop a more original looking shop.
Weebly
Weebly is another contender for the most popular website creator and boasts around 40 million users worldwide. Weebly is probably easier to use than Squarespace, but it's far less original and doesn't deliver the same professional results. That said, Weebly offers additional apps and a free plan which isn't available from Squarespace – you can only test out SS using a 14-days free trial.
Which Website Builder Should You Choose?
With so many website creators to choose from, it can be hard to decide which one to go for, should you go for the one that's ranked highest in the reviews or one that suits your project or budget the best? The answer probably lies somewhere in between, and a bit of research can go a long way.
First, identify the primary requirements of your project; if it's a personal blog, you need access to a blogging community and social media sites. Some web builders are better than others for this, such as WordPress. On the other hand, you might want to set up an e-commerce shop or portfolio site.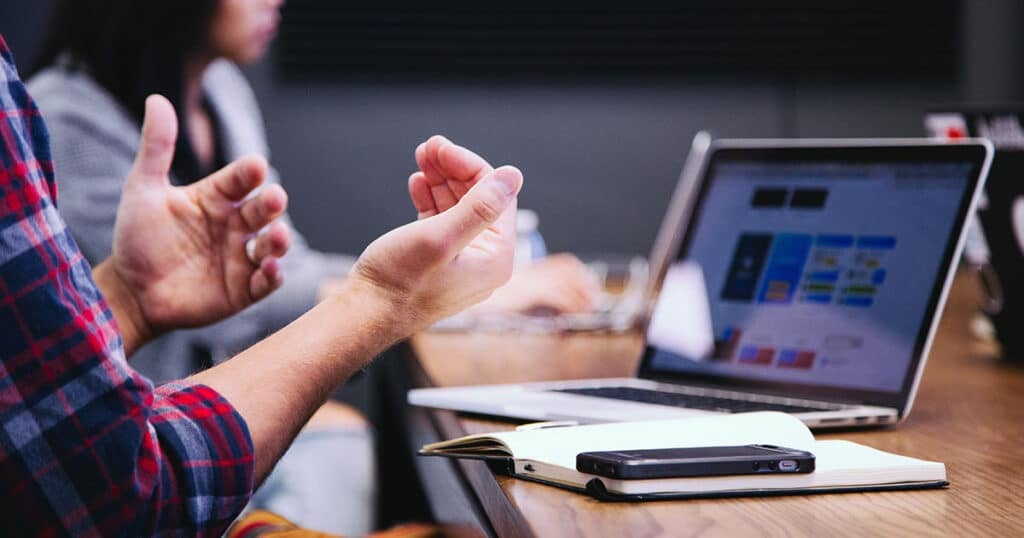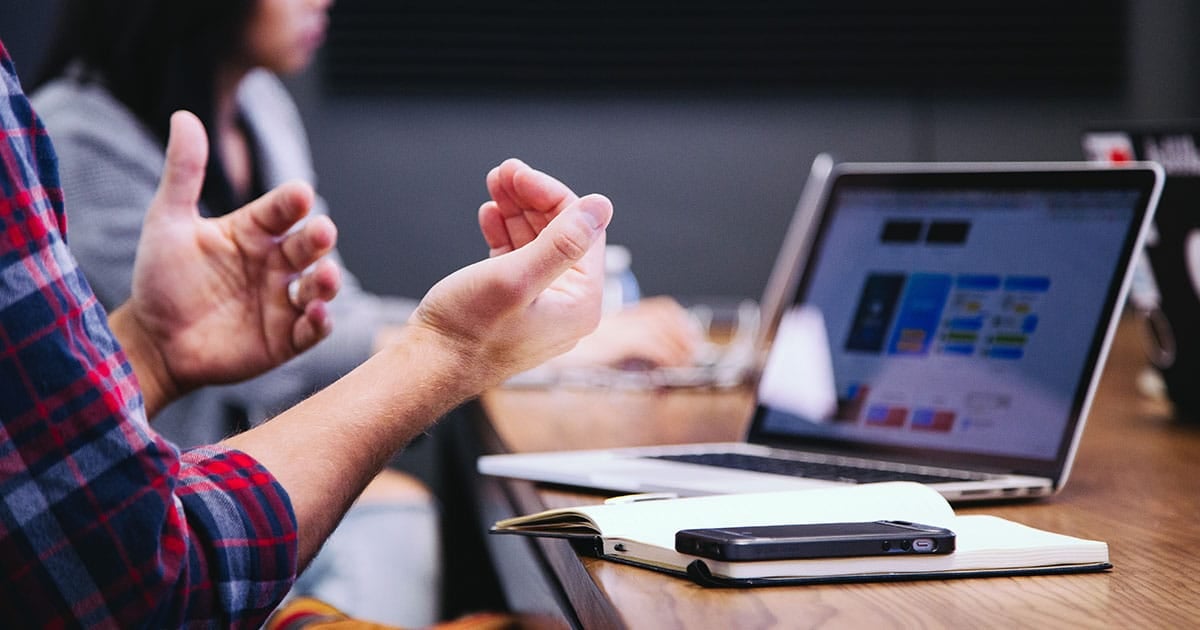 WordPress can facilitate an online shop, but it wouldn't be your first choice. It would be more sensible to go with Squarespace or Shopify because they have better plans available and better integration for plug-ins and content. However, you probably wouldn't choose Shopify primarily for content delivery.
If budget is a factor, you might want to consider some other site builders like Weebly or Wix. While they have premium options that you will sign up for eventually, they also have the best free plans that allow you to get started without spending a cent. These sites are versatile, but little lower quality.
Who Should Use Squarespace?
Squarespace offers users a spotless, modern, high-end platform to build a flawlessly on-brand website; for this reason, it is well-suited to anyone with a vision for their project that they need to get right. This includes freelancers, e-commerce shops, artists, business professionals, and more.
As mentioned, Squarespace and Shopify are very close on features these days, but they aren't an exact match. The two companies have emerged from different regions of online commerce and moved towards the centre. For this reason, there are slight advantages to one over the other.
Squarespace isn't an outright e-commerce platform the way Shopify is, so if you're after the best features for an online store, then Shopify is a top choice. However, Squarespace is thought to be better for small and growing businesses wanting to create an online store with a strong brand identity.
Squarespace is also excellent for freelancers, entrepreneurs and business professionals who need to create an online profile and portfolio. Squarespace lets you create a stylish, elegant and modern website that looks professional and innovative without much effort or any technical skills.
Conclusion
Squarespace is an excellent website development tool for individuals and small businesses looking for a contemporary brand-focused website. It is also the number one choice for portfolios, brochures, and one-off promotional websites, like weddings. And Squarespace is very easy to use.
You don't need any technical skills or knowledge to build a professional website with Squarespace; all you need is an idea of your brand. Squarespace uses drag and drop technology and a handy style editor that allows you to tweak and alter the existing templates to suit your purposes better.
Squarespace is also one of the best platforms for e-commerce businesses of any size and directly competes with dedicated e-commerce website creators. Squarespace started out as a content-based platform, but today it includes everything you need to set up and run an online store.
Overall, Squarespace is an excellent website developer for anyone, but it best suits individuals and small businesses. If you want your website to look sharp and original with maximum control over your template design, Squarespace is for you. It's easy to get started with a free 14-day trial. If you need support creating your Squarespace website get in touch with our experienced web designers.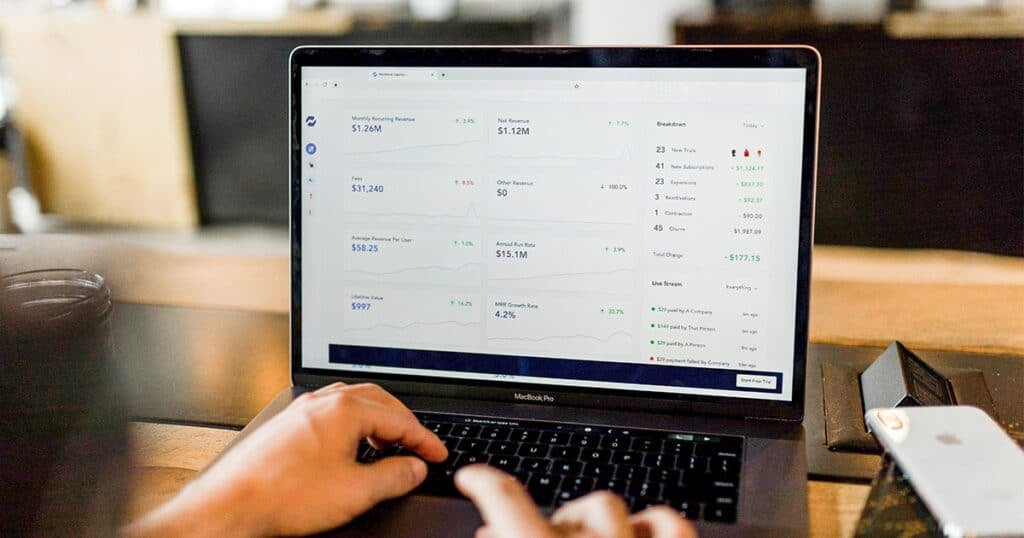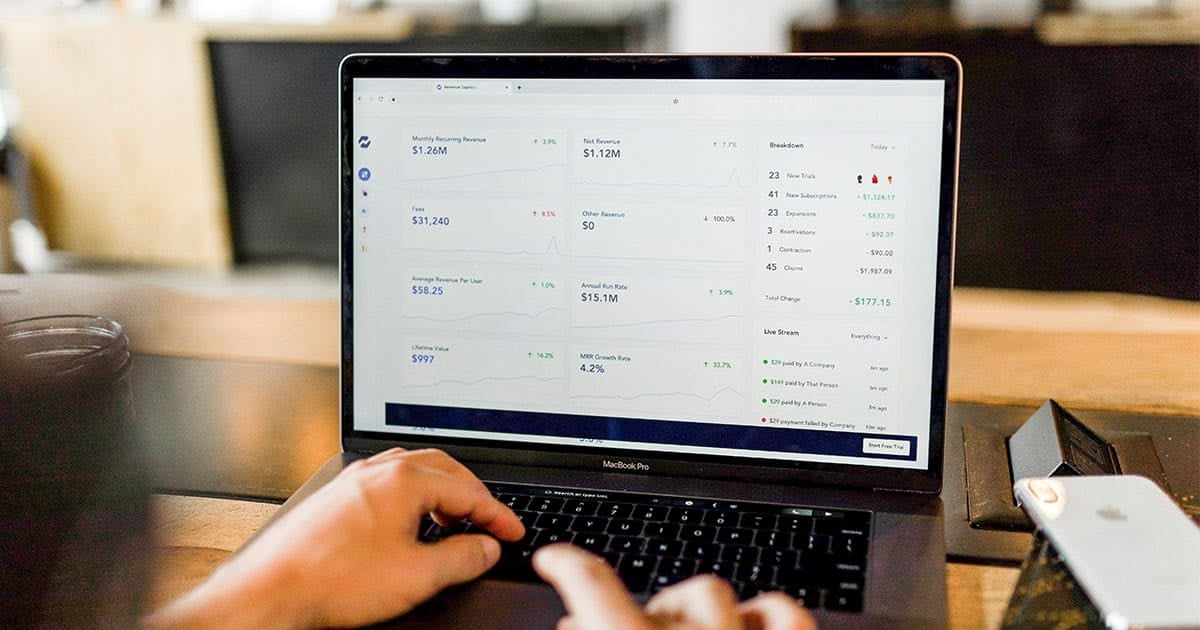 FAQs
Is Squarespace any good?
The short answer is yes! Squarespace is one of the leading website developers you can find today, and it's regularly ranked as one of the top three platforms alongside Wix and Weebly. It is also highly rated by this Squarespace review.
However, Squarespace won't suit everyone. If you're after a content-based platform that fits any budget and gives you better access to content communities, you might be better with WordPress or Wix. But don't worry, there are plenty of Squarespace alternatives.
That said, Squarespace has a heap of advantages for almost anyone and excels in some areas such as graphic design, editing versatility, and commercial possibilities. So, whether you're a solo entrepreneur or an established business, Squarespace is a safe pair of hands.
Can I make a free website?
Choosing a website developer isn't always easy, so it helps if you read a Squarespace review and set up a free trial to test the platform. Unfortunately, Squarespace does not offer a free plan, but it does offer a free trial that gives you full access to the platform for 14 days.
Go to the website and choose one of Squarespace's templates. Next, click the button that says "start with this design", and you can begin building your own website. You will then be prompted to create a free Squarespace account by inputting your name, email address, and password.
When you have finished setting up your free trial account, the website will show you an introduction video of how the platform operates. The template design you've chosen will be displayed in preview mode, and you can use the style editor to alter it as you wish.
To your success,
Jackson