Are you a small business requiring a cheap website to showcase your business, or a large enterprise in need of a top-quality, professional eCommerce site to convert paying customers?
When it comes to website design, there's simply no one-size-fits-all solution. So what are the true costs of web design in Australia?
In this article, we'll look into the obvious and the not-so-obvious costs involved in website design and the different approaches you can take to do so.
What Are The Different Ways To Build A Website?
Hire a Web Design Agency
It goes without saying that the most effortless way to build a website is to simply hire an expert to do it for you!
However, hiring an agency doesn't mean you can sit back and relax. You'll have to work closely with the website designer to ensure the site meets your specific needs and expectations.
It's difficult to estimate the cost of hiring a website designer, as different agencies and designers will have different rates.
Depending on your requirements, the average web development cost in Australia with an agency is between $5,000 and $30,000.
This all depends on whether you need a simple site, a complex site, or an eCommerce website with several additional functionalities.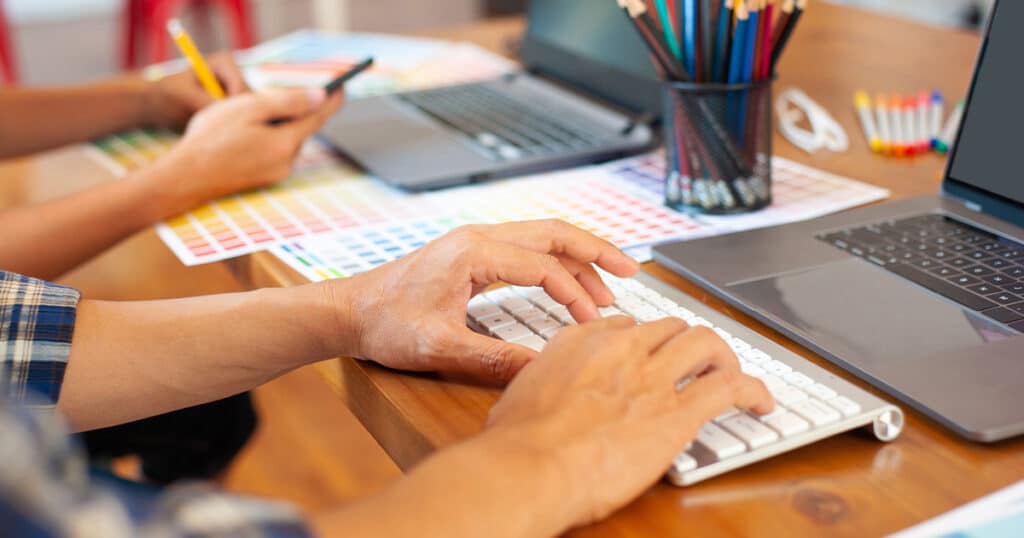 Note that opting for a cheap website design solution isn't always the best way to go. If you aren't happy with the final product, you'll likely end up spending more money to fix a low-quality website!
You might also consider hiring freelance web designers, which might be cheaper or more expensive than hiring an agency.
You should consider hiring a web designer if:
You need a complex, high-functioning website
You don't have the time or technical skills to build your own website
You have a large budget
Still unsure? Talk to our local web design team to find out what's possible!
Use a Website Builder
If you're looking for the most affordable way to build a website, using a website builder might be right up your alley. Prices can vary from absolutely free to upwards of $500 per month, depending on what you need.
Typically, a new site created with a website builder will cost between $5 and $50 per month. Most free website builder plans come with huge limitations that simply won't cut it for serious businesses.
Limitations might include adverts on your site, non-custom domains, limited features, no eCommerce functionality, and basic customer/technical support.
That being said, with a professional, high-quality website builder you can build an attractive website with a range of added features to get your business online quickly. You'll get much better value for your money by choosing an established website builder like Wix or Squarespace than with a cheap builder that offers limited functionality.
Typical monthly prices for these builders are as follows:
Wix: Prices range from $15 per month to upwards of $58 per month across 7 different pricing plans.
Squarespace: Prices start at $16 per month for the Personal plan and $25 per month for the business plan. The eCommerce store builder costs $34 per month for the basic plan and $52 per month for the advanced plan (discounts are available for annual plans).
Opting for a website builder is a good choice for:
People without advanced technical knowledge
Those who want a website ASAP
Personal websites
A small business owner on a budget
WordPress
WordPress is by far the most popular option when it comes to website design and taking your business online.
WordPress is a content management system (CMS website) and website builder that can be used to create a new website blog, small business website, or eCommerce website. It allows for the most control over features, functionality, and design without having to fork out for an expensive agency.
Initially, WordPress is free. That means anyone can sign up and create a website without spending a cent. However, as you consider the costs of premium themes, paid plugins and website hosting, you'll find the costs can quickly add up.
You can hire a WordPress developer to take care of the complicated aspects of developing a website with WordPress, which increases costs even further.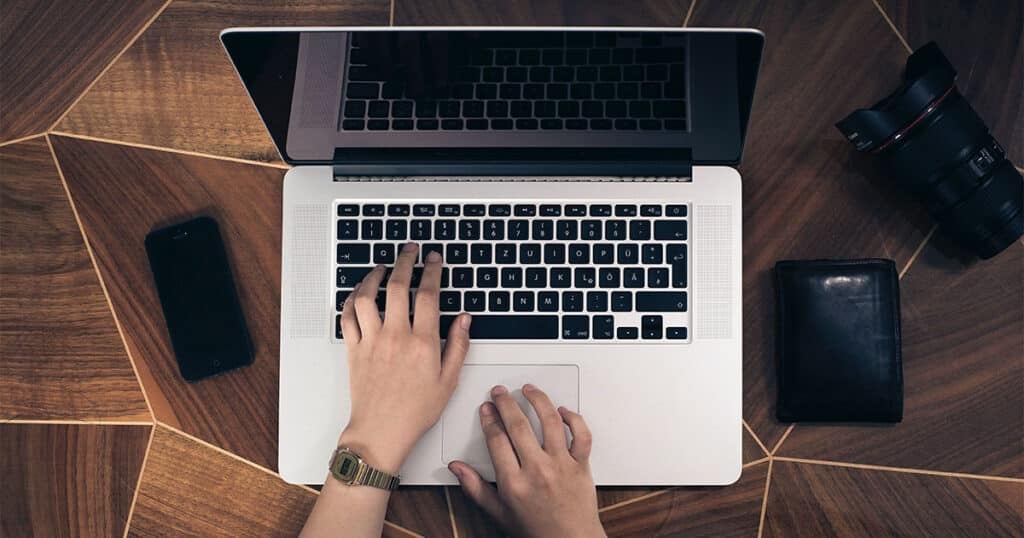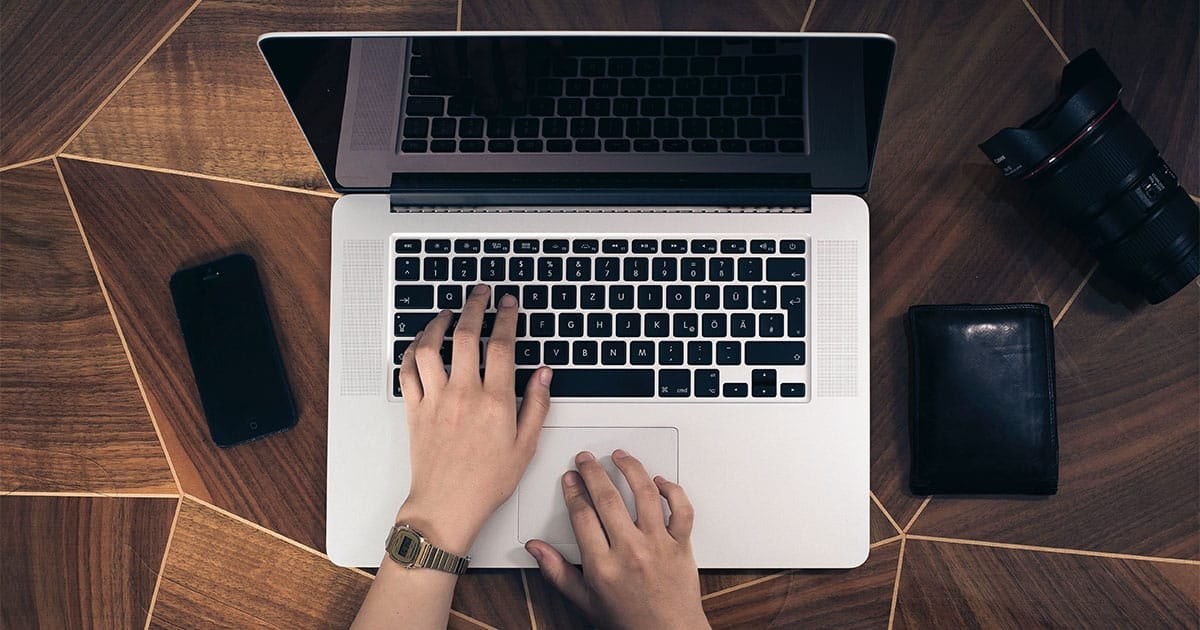 To begin with, you might be able to get away with free themes and plugins, but there's one thing you'll need to budget for from the get-go: hosting. The hosting cost depends on the provider you choose, feel free to check out another article of ours about the best WordPress hosting options available.
Some costs to factor in when choosing to build your website with WordPress include:
Apps/Plugins: Some will require you to pay a monthly fee, whereas others will charge annually. Costs can be anything from $0 to $100.
Themes: Choose between free and premium themes. Usually, you'll need to pay upfront from a premium theme, and the average cost is between $0 and $50.
Hosting: Budget to spend at least $60 per year on hosting. Hosting providers usually charge an annual fee.
WordPress is a great option for anyone with little technical expertise and those who want fully customizable cheap website design. Although WordPress is the most popular option, there are plenty of WordPress alternatives for those who want to consider all their options first.
Our WordPress developers are available to talk you through all of the options.
What Are The Main Types Of Websites?
Enterprise Website
A service-based business or enterprise website is a fully functional, high-quality website aimed at attracting and converting customers and clients.
This type of business requires a polished website that's set up to convert website visitors, which means it offers a range of features and ease of use to provide an effortless user experience. You'll need to display your previous work and show visitors exactly what you can offer engagingly.
For any small, medium, or large business seeking to grow its revenue using digital marketing strategies, a conversion-focused website is a must.
eCommerce Website
An eCommerce site is an online store designed to allow businesses to sell products online.
With an eCommerce website, you can take and process payments online. These websites offer a range of specific functionalities that allow businesses to sell products or services online, including product databases, shopping carts, payment gateways, a shipping matrix, and great customer service options.
Whether you operate a small or large-scale business, the eCommerce website builder you choose should be able to scale and support business growth. You might consider hiring a web designer or agency specialized in the eCommerce website niche.
Need more information about ecommerce websites? Talk with our eCommerce web design team.
Small Business Website
If you're a small business owner looking for a cheap website, a small static website might be just what you're looking for.
A static website typically features a few web pages, the business's own content, stock photography, and all the relevant information for visitors to understand who you are and what you do.
This type of website is a platform for visitors to find out more about your business.
Custom-Designed Website
For large businesses, it's a good idea to consider a custom-designed website. This will ensure you stand out from your competitors with a custom design and specific features like plugins, database integrations, or web/mobile apps.
The scope of a custom website will depend on your specific business needs, whether you need just a few pages or an entire website, desired website speed, and the level of usability and support you want to provide to your customers.
Factors That Impact Website Design Cost
Project Management
Building a website doesn't simply happen in a matter of hours or even in several days! It requires careful planning, management, and execution.
For that, you'll need to hire a skilled project manager to streamline the process and ensure everything runs smoothly. From designers to writers, to web developers—they'll all need to be told what to do and when to do it!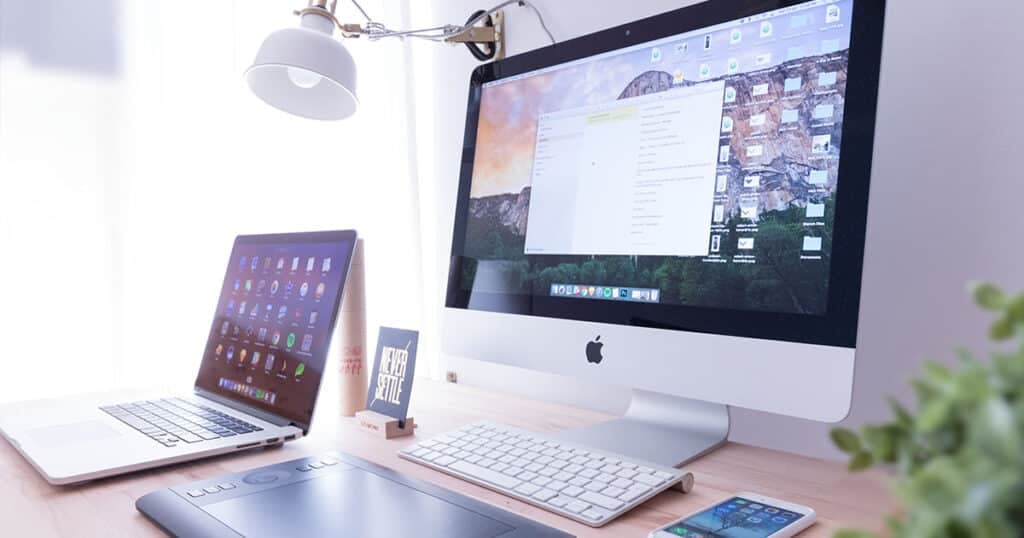 The project manager's job is to keep you in the loop with what's going on and ensure you're involved in key decisions that will impact the quality / development of your site.
To do this, you'll schedule regular phone calls or in-person meetings to check-in, and stay in touch via email or chat throughout the duration of the project.
Domain Names
The domain name of your website is super important. It refers to the address of your website on the web. You know, the part that comes after "www.". This is how people are going to find your website, so it should be synonymous with your brand name, or as close to it as possible.
The cost of a domain can vary a lot. Typically, domains cost between $10 to $50 per year. However, costs will fluctuate depending on the domain extension or registrar you choose.
Website Hosting
Website hosting, in layman's terms, refers to where your website "lives" on the internet (i.e. a computer / server). It's where people find and connect to your website.
If you decide to use a website builder like WordPress or Wix, you won't need to worry about forking out for website hosting, as it's included in the monthly subscription fee.
The cost of hosting depends on the storage and bandwidth you require, so the larger or more complex your website, the more it'll cost to host.
You can choose between dedicated and shared hosting. Dedicated hosting is recommended for businesses as it provides better security and performance than shared hosting, where your site will end up competing with other sites for bandwidth.
If you choose to build your website with an agency, they'll provide expert advice on hosting options to ensure you get the best value for money.
SEO and Copywriting
Another thing to factor into the cost of website design is SEO and copywriting services. If you're embarking on a web design project, you'll need to source SEO and copywriting services to ensure your site is ranking in Google search results and its content is performing.
SEO is all about designing your website and its content to rank for search engines, with the goal being to attract and convert visitors. SEO specialists know how to analyse the performance of your online business using Google Analytics and other online marketing tools, which will help to boost your performance.
Aspects of SEO include:
Technical SEO
Your content strategy and publication frequency
Keyword relevance
Backlinks
Social Media interactions
Usability and user effort
Integration with Google services like Google My Business
SEO can increase your ROI by attracting more website visitors to your online business by enhancing your visibility in search engines.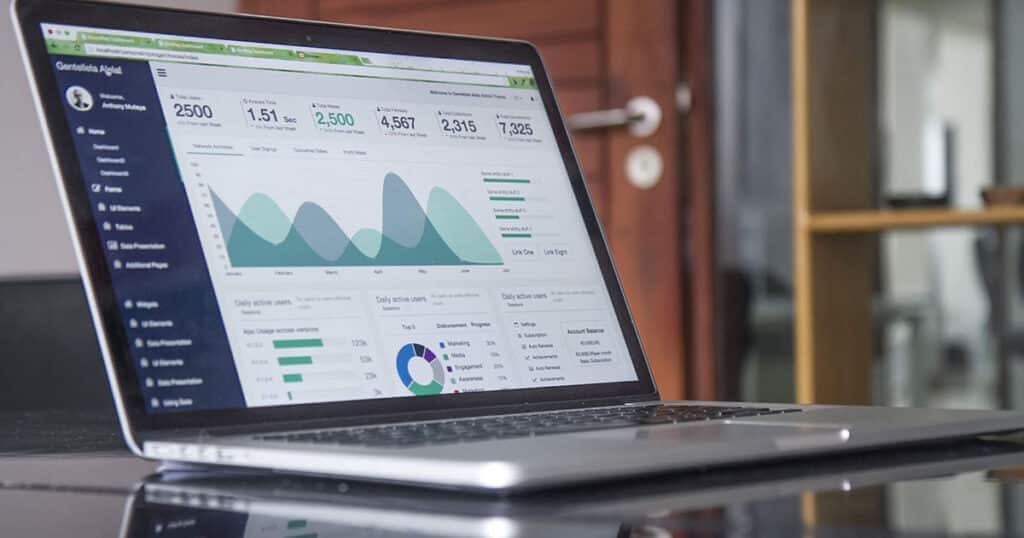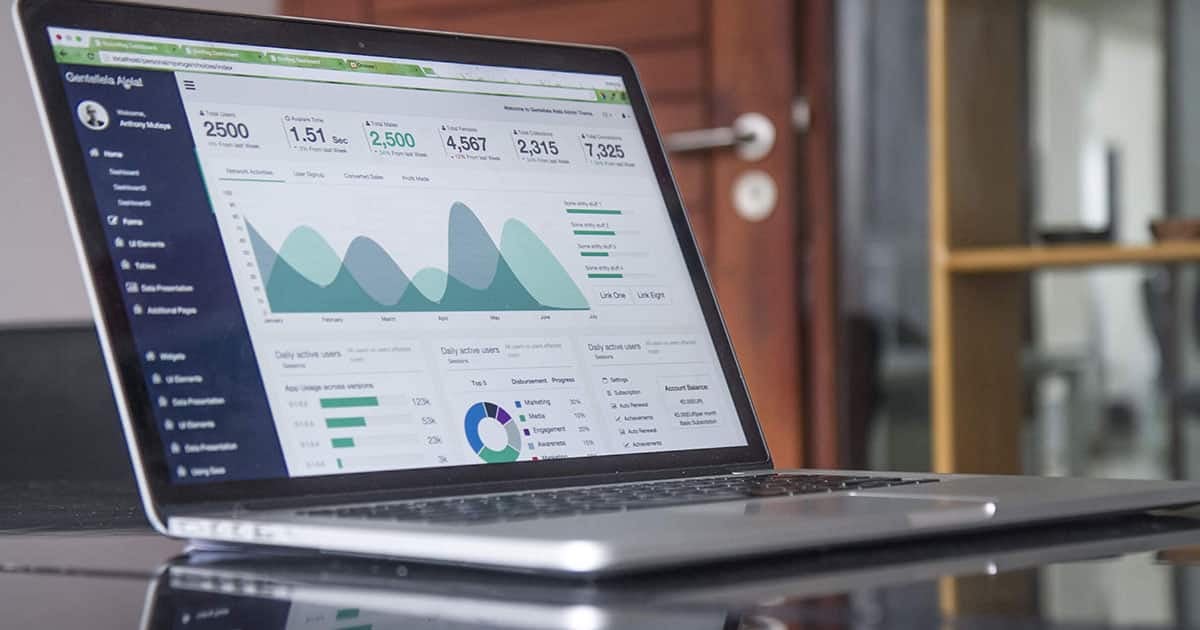 You'll need to factor in costs associated with hiring a digital marketing company to advise and carry out SEO-related tasks, which add up to anywhere between $500 and $2,000 per month. If you don't have time to create your website content, you'll need someone to do that too.
Look into options that combine SEO with other types of digital marketing and web design services to get the best value for money.
If you'd like to find out more, reach out to our local SEO experts!
Templates or a Custom Design
If you want to design a completely new website and you don't have much experience in web design, you might want to leave this to the professionals. The web design cost associated with templates and custom development will depend on the type of site and how many pages you need.
If you just want a simple template with a few pages, you won't have to pay much. More complex sites that require a large number of pages and a lot of customization, will be more expensive.
If you're on a budget, you might consider a CMS website that's free to install and requires little to no set-up costs. If you want an interactive app for web or mobile, or advanced features that utilize more complex technologies, and other custom design features, you can expect to pay more on web development cost.
Custom Functionality
Some website design requires custom functionality. Custom functionalities you might require include:
eCommerce features like shopping carts, payment gateways, product databases, or customer support apps.
Client portals if visitors need to access their accounts
Gated content
Some website builder platforms will support these functions, allowing you to build them into your new website (usually at an added cost). If what you require is too advanced or you simply don't have the time to figure out how it all works, then you'll need to hire a web developer to code these custom functions, which will increase your web development cost.
Website Maintenance
The next thing you'll need to cover is the ongoing costs of website maintenance. You'll need to ensure your professional website remains relevant to target customers—even if it is just a few pages!
This means ensuring your website content is up-to-date, maintaining product pages, and analyzing and improving its performance using website development KPIs.
Images & Video
The media you exhibit on your website should be reflective of your brand and facilitate a positive, engaging user experience. Consider the media on your website (images, video, interactive design, and other aesthetic elements) as well as your website's usability.
The costs associated with this depending on how advanced you want your website's media to be. If you want static images or stock photography, or video content that tells your brand's story—you'll need to clearly communicate your business's goals to ensure the website design agency completely understands your vision.
Hourly Rates vs Project Based Pricing
When it comes to paying for website design services, you'll often encounter two main pricing models: hourly rates and project-based pricing.
Understanding the pros and cons of each can help you make an informed decision that suits your budget and project needs.
Hourly Rates
In the hourly rate model, you pay the web designer for each hour they spend working on your project. Rates can vary widely based on the designer's expertise, reputation, and geographical location.
So, what is the hourly rate for a web designer in Australia?
The average hourly rate for an Australian web designer can range from $50 to $200.
Pros:
You only pay for the actual time spent on your project.
It's more flexible if you want to make changes or additions during the project.
Cons:
Without proper project management, the hours (and costs) can add up quickly.
It can be challenging to budget for, as the final cost isn't fixed upfront.
Project-Based Pricing
On the other hand, project-based pricing involves paying a fixed price for the entire project. The designer or agency will estimate the total cost based on the project scope and complexity.
Pros:
You know the total cost upfront, which makes budgeting easier.
It encourages efficient work to stay within the budget.
Cons:
It can be more expensive if the project is straightforward and completed quickly.
Any changes or additions outside the initial scope may incur extra costs.
As you consider your options, remember to consider not just the cost, but also the value you're getting. A beautifully designed, high-performing website is an investment that can drive business growth.
Always discuss your project in-depth with potential designers or agencies, and make sure you understand what's included in their pricing.
Before You Start
Make a Detailed Web Development Plan
Before you dive into the big wide world of website design, you'll want to create a detailed website development plan and brief.
This will help you to communicate to the site designer or agency exactly what you need and ensure it aligns with your budget.
Moreover, this plan will allow you to benchmark your progress and help you stay on track to success. It also means you won't have to backtrack later on in the development process, which can be extremely frustrating for everyone involved!
Set Your Budget
Your budget will likely be the deciding factor in what you can and can't do. That being said, your budget doesn't have to hold you back. Do your research and discover how much does a website cost in Australia to ensure you're getting the best value for your money.
Generally, you can expect website builders to be the most affordable option for cheap website design. Depending on the builder you choose, you can expect to pay between $0 and $500 per month.
Hiring a website designer is the most expensive option, with the average website cost in Australia ranging between $5,000 to $10,000+. For a more complex eCommerce site, you should expect to pay more. The average cost for eCommerce website design in Australia currently stands between $8,500 and $20,000.
Outlining your budget before you dive in will enable you to stay on track with your spending to achieve a professional website design you're completely satisfied with.
Whichever option you chose, you'll need to budget for the upfront web design prices and any ongoing/maintenance costs.
Research Competitor Websites
You should conduct thorough research of your competitors to understand what kinds of websites they have. This will help you to understand what top-performing websites in your industry are doing well and what they're not.
If you're building an eCommerce site, for example, you should check out competitor websites to get an idea of their checkout process, product directory, and what kind of customer support options they offer.
Once you know what features and functionality your competitors are offering visitors, you'll know exactly how to offer your customers something better.
Have Realistic Expectations
Be realistic about your expectations and how they align with your budget. That's not to say that if you have a smaller budget you should settle for an average website.
Nowadays, there are so many website design agencies and website builders out there that you're guaranteed to find something affordable for you.
You get what you pay for when it comes to website development services. If you choose a cheap website builder, then you can expect limitations on what you can and can't do. With an agency, web design cost may be higher but the professional service you receive is guaranteed to drive results.
Final Thoughts
Website design cost in Australia depends on a variety of factors. To truly answer the question we posed at the start of this article, we'd need to know exactly what you're looking for in a website and the results you want to see.
If you want to build a website from scratch and have some technical know-how then using a website builder like Wix or a CMS website like WordPress is an affordable option that gives you the flexibility to scale your website as your business grows.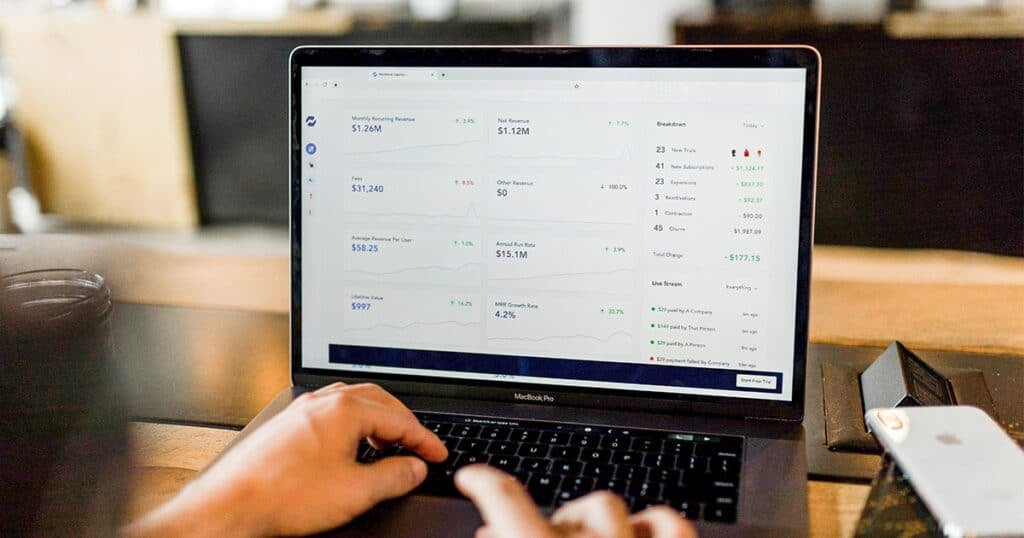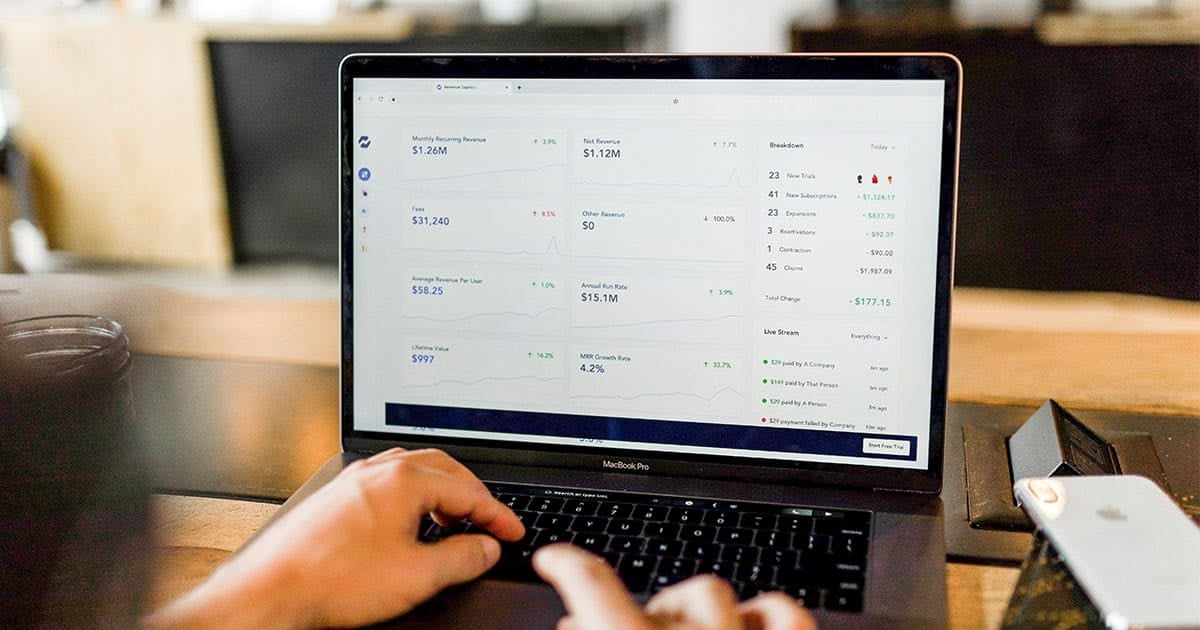 If you want a totally professional, high-quality website then you might consider an agency like White Peak Digital.
White Peak Digital will not only design your website, but its comprehensive range of digital marketing and SEO services can help your brand develop an online presence that attracts, converts, and satisfies customers.
If you want to take advantage of White Peak Digital's website design services for WordPress and custom design websites, why not tell us a bit about your needs, customers, and expectations today and we'll provide you with a free quote.
FAQs
Is hiring a web design agency worth it?
If you've got the budget for it, then hiring a website design agency can save you a whole lot of time, resources, and hassle. For small or new businesses, a small website design agency is a worthwhile investment as they'll help you to build your initial online presence without charging you a fortune.
How much does a website cost to run per month?
There are different costs associated with running a website. If you use a website builder, you'll need to account for the cost of the builder plan as well as the cost of hosting and any additional plugins you require. With an agency, you'll more likely pay hourly or on a per-project basis.
What red flags should I look out for when hiring a web designer?
Some red flags to watch out for include:
The designer provides a vague timeline or process schedule for your website project. They're more likely to miss deadlines.
They don't provide a clear cancellation policy.
They're not good at communicating and take a long time to respond.
They don't have a portfolio. This means they aren't experienced or their projects aren't up to the expected standards.
Are cheap websites just as effective as expensive ones?
It all depends on the type of website you need. For a simple business website, a cheap website created using a website builder might be just as effective as a custom made one created by an experienced designer.
It comes down to the website functionality, features, server quality, and whether or not it's SEO optimized.
To your success,
Jackson