It's vitally important that you research your website hosting provider before you commit to one. Doing so ensures that you find a vendor that works best for your business and has the support network to handle any downtime or errors.
Why Is WordPress Hosting Important?
Every website you have ever visited has a host. This means the website's text, images, and files are stored on a server that has allocated space for that website. Hosting providers will normally charge a fee for allocating the space, and you can find plans with different WordPress hosting providers.
It's entirely possible to use a third-party for your WordPress hosting, so if you're planning to build one and looking for WordPress hosting providers, you will notice that many third-party plans are geared towards WordPress hosting websites. However, it's good to use the best WordPress hosting provider.
One of the main differences between the best WordPress hosting and third-party hosting is the server configuration. The best WordPress hosting servers are configured for the platform, so you benefit from additional features such as PHP7 and increase memory – this can influence your site's performance.
Furthermore, the best WordPress hosting provides an abundance of add-on services helping your WordPress web hosting site to look better and run more smoothly. Benefit from automatic updates, plug-ins, access to themes, one-click installation, and more. These add-ons are helpful, but they may also change the price point.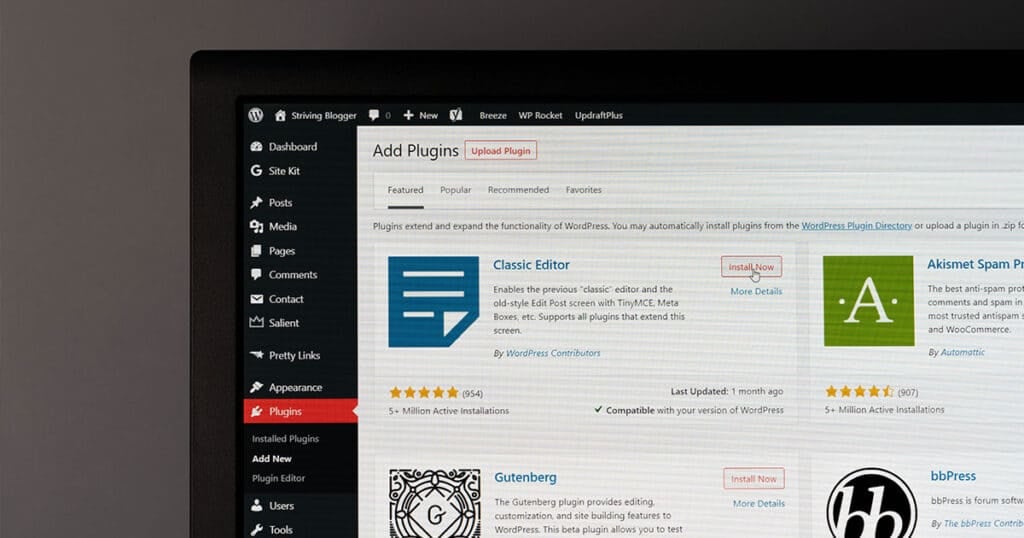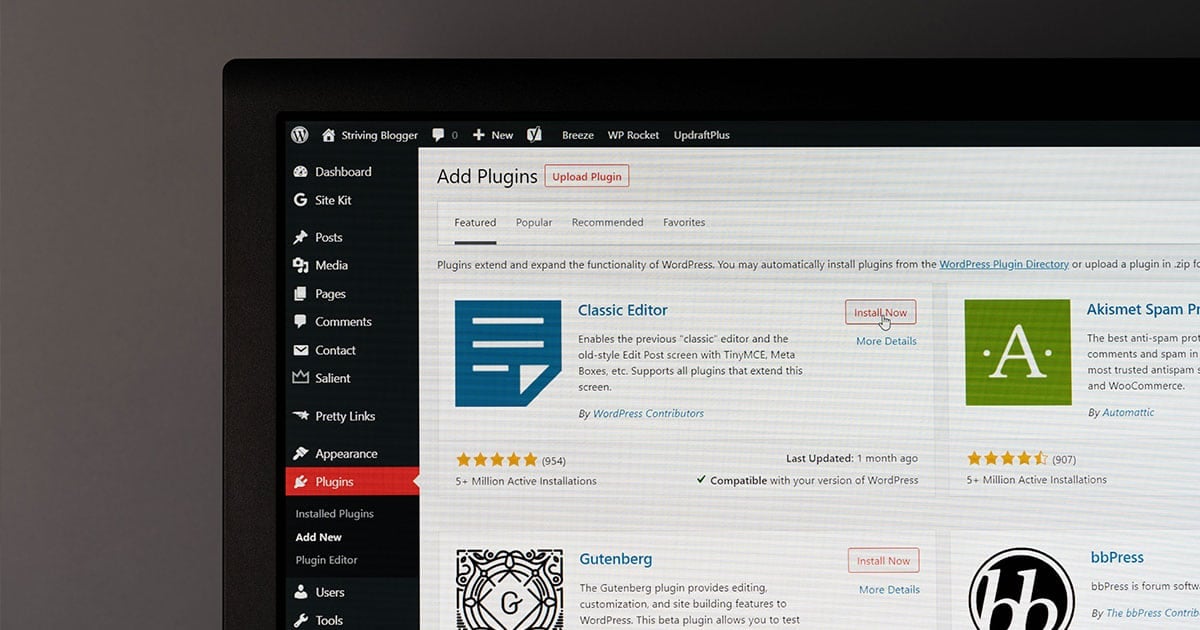 Types Of WordPress Hosting Providers?
Free WordPress hosting
If you want to get your WordPress web hosting site up and running quickly without paying any fees, you can. WordPress hosting offers a basic plan that gives you a subdomain to work with. This is your website domain name with a suffix attached, so instead of (www.sitename.com), it's (www.sitename.wordpress.com).
This is important if you want a free account because the subdomain is hosted on a different server and is treated differently by the search engine. So, while you can get your WordPress hosting website up and running quickly without any cost, it won't perform as well in search engine results.
Shared hosting
With a shared host, your website goes onto a server with other websites and resources are shared. These include disk space, CPU, and memory. These resources are shared between many different WordPress websites, making shared hosting more affordable overall. But it's not always the best option.
Although a shared host tends to be cheaper, the performance of your website might be compromised, and there's a chance you could run into more errors and downtime. In addition, because the resources on the server are shared, high traffic on one site can affect the speed of another, so it can be somewhat unreliable.
VPS hosting
If you're more serious about your website and you need a reliable hosting solution, then a VPS, or Virtual Private Server, might be more suitable. A VPS is a virtual server that gives you dedicated space and resources for your website. Unlike shared hosting, your site won't be influenced by other sites.
However, that doesn't make it a dedicated server. Instead, a VPS host only simulates the experience of a dedicated server by installing a virtual layer over the operating system and behaving in the same way. As a result, VPS hosting is more expensive than a shared host but cheaper than a dedicated server.
Dedicated server hosting
Dedicated servers are often used by businesses and e-commerce companies who need their websites to be functional and reliable. A dedicated server is a physical server that's dedicated to a particular business or customer. A customer has full control of the server and can optimise it for their business.
With a shared server, a company can only use resources available; the CPU, RAM, disk space and software, for example, all are subject to the capacity of the server. Although a dedicated server is more expensive, all the resources can be utilised for the business making it more streamlined and reliable.
Managed hosting
In many ways, managed hosting is the same as a dedicated hosting service; both use a dedicated server in a remote location and provide a full suite of server resources to the customer. Both of these plans offer reliable, streamlined hosting services, although managed hosting is more expensive.
The difference is that managed hosting offers more support services to ensure your website is running optimally and doesn't crash. These services include things like server monitoring, security, managed storage, a managed database, backups and much more. You pay more for a managed hosting service.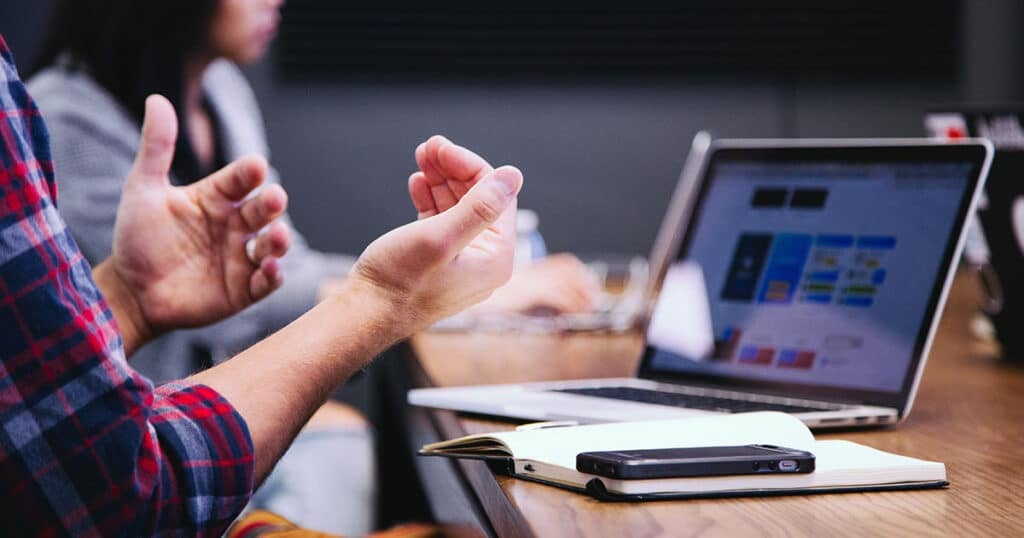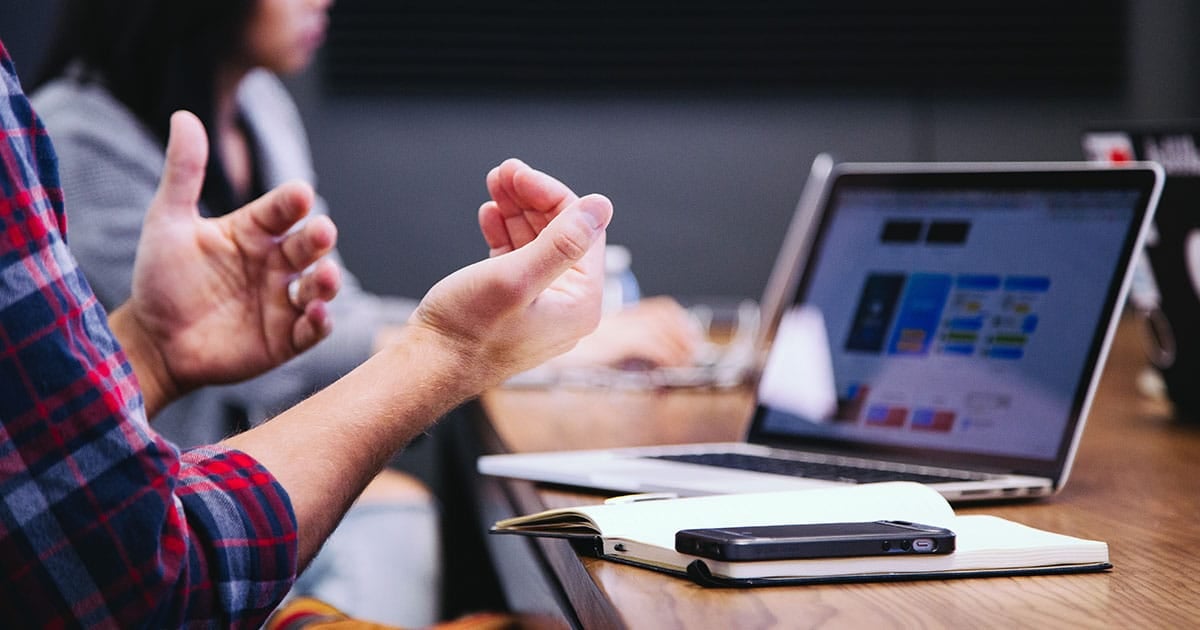 The Best WordPress Hosting Services
Kinsta
Kinsta is a powerful website hosting provider that uses the Google cloud platform to deliver excellent uptime rates, security features and a range of fantastic resources. Kinsta also has some dedicated WordPress hosting management tools and plenty of features to scale your website when it gets off the ground.
Pros:
Speed – Kinsta boasts one of the fastest server speeds for a website hosting service.
Uptime – Kinsta has one of the best uptime rates, probably owing to its cloud-based infrastructure.
E-commerce – This website host offers some excellent plug-ins for e-commerce websites.
Cons:
Pricing – Kinsta's price point is somewhat higher than other hosts in its class.
Support – Kinsta doesn't offer phone support like other competing website hosts.
SiteGround
If you're looking for a dedicated website host that offers quality services at a reasonable price, then SiteGround is a decent option. Site Ground doesn't have a VPS option or a dedicated server, but it can offer excellent shared host plans with plenty of performance-enhancing tools.
Pros:
Fast – SiteGround can load your site 4 times faster, improving customer experience.
Excellent response times – Host can deliver content to screens quickly.
Excellent customer service – SiteGround has 24/7 telephone customer support services.
Cons:
Lack of server options – SiteGround doesn't have a dedicated server option.
High renewal price – Cheap in the beginning, but renewal cost can be high.
Bluehost
When you first investigate WordPress hosting, you are sure to come across Bluehost. Bluehost is the most commonly used WordPress hosting because it offers excellent value for money at entry-level. You can sign up for a shared host plan with Bluehost for as little as $2.75. They also provide a free domain name.
Pros:
Cheap first term – The first year of using Bluehost is cheap but look out for pricey renewals.
Excellent uptime – Bluehost doesn't offer a guaranteed minimum uptime, but their uptime tests are good.
Generous storage – the Bluehost shared plan offers some excellent storage options.
Cons:
Speed – Speed tests show that Bluehost isn't the fastest hosting service.
US servers – Bluehost only use US servers, making sites slower in other regions.
DreamHost
Dreamhost is an excellent all-rounder when it comes to website hosting. They offer excellent speeds and high uptime rates and provide excellent support services such as live chat, mail, a knowledge base, and a forum. In addition, they have five hosting plans, including a WordPress hosting plan and a dedicated server.
Pros:
Anytime cancellation – Dreamhost offers month to month cancellation options.
Excellent basic plans – They have a low-price starter plan.
Excellent advanced services – DreamHost have VPS options and dedicated servers.
Cons:
Limited live chat support – Live chat is available but might take some time to access.
Hostinger
Overall, Hostinger is an excellent website hosting service that's four-star rated. The stand out features includes excellent speeds and uptime rates, and excellent customer service. If something does go wrong with your Hostinger server, it will get resolved efficiently. They also have dedicated servers.
Pros:
Excellent customer service – Customer service is fast and reliable to avoid downtime.
Good uptime rates – Hostinger proved to be reliable in tests.
Monthly and annual plans – A variety of plans are offered to meet different requirements.
Cons:
No phone support – Customer service is carried out through chat and email.
Only one email address – On the basic plan, you only get one email address.
WP Engine
If you're committed to a WordPress hosting website, you could do a lot worse than WP Engine. When you have a dedicated WP host, your website is more streamlined and better optimised. WP Engine offers excellent uptime, security, daily backups, cloud platform flexibility and lots more.
Pros:
Managed WP hosting – Get more streamlined results with a managed WP host.
Excellent support – WP support staff are on hand to help with any issues.
Free 60-day trial – A long free trial gives you plenty of time to decide.
Cons:
Expensive – This host is a little more expensive than others in its class.
Only for WP – You can't use the WP engine with other website builders.
Flywheel
Flywheel isn't the cheapest hosting service on the market, but it is one of them. Couple that with the quality of service it provides and the dedicated WordPress hosting features, and you have an excellent option for the best WordPress hosting. It has no downtime, easy billing, and a user-friendly interface.
Pros:
No downtime – Flywheel has excellent management and support to prevent downtime.
User-friendly – Flywheel provides a highly user-friendly experience.
Backups – The host provides several free backups every day.
Cons:
No free domain – You cannot buy a domain through Flywheel.
No email hosting – You can't host an email address through Flywheel.
HostGator
HostGator is another popular website hosting option that you're likely to encounter when setting up a website for the first time. You can purchase a domain name with HostGator and get a plan on a shared host server. HostGator is also optimised for the best WordPress hosting, so you have a streamlined service.
Pros:
Storage – All plans come with unlimited storage.
Plans – HostGator plans are flexible and available on various terms.
Bandwidth – There is no limit to the traffic your site can handle.
Cons:
Prices – HostGator is cheap at first but gets pricey after renewal.
Support – The support team can take a while to answer calls.
A2 Hosting
You might not have heard of A2, but it's a good one to know. A2 offers excellent speeds along with reliable uptime and top-quality customer service. They also provide excellent security services and refund policies and they employ green technologies to make them an eco-conscious host.
Pros:
Speed – Provide consistently fast website speeds.
Features – Higher plans have advanced options not found elsewhere
Uptime – Uptime is excellent and reliable.
Cons:
Backups – On-demand backups are limited.
Confusing checkout – Their checkout process is a little pushy with addons.
Factors To Consider When Choosing A WordPress Hosting Provider
Your needs
The more you know about your needs when it comes to choosing a website hosting provider, the easier it is to optimise your website to save money and guarantee your website runs the way you intended it to. Your needs might relate to cost, speed, uptime, features, customer services or something else.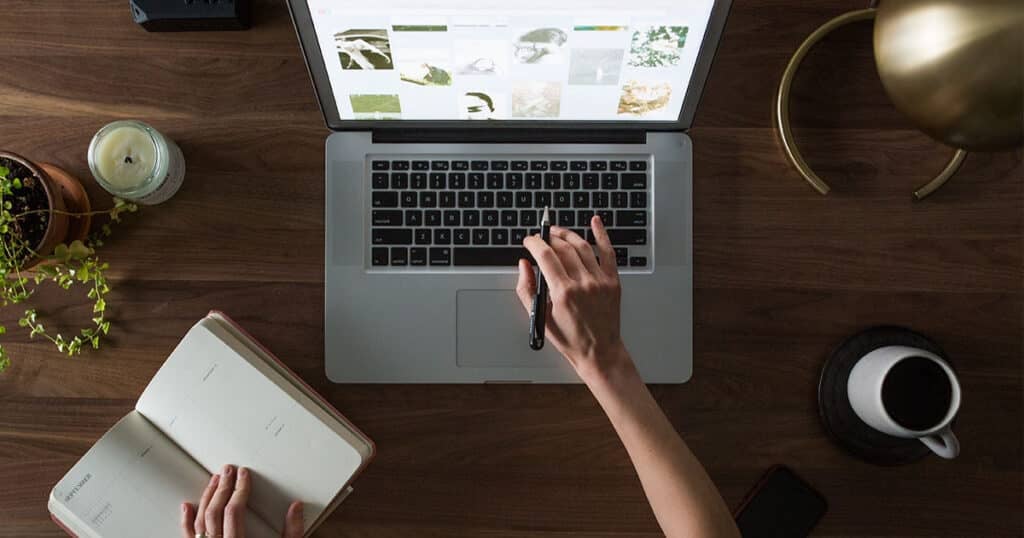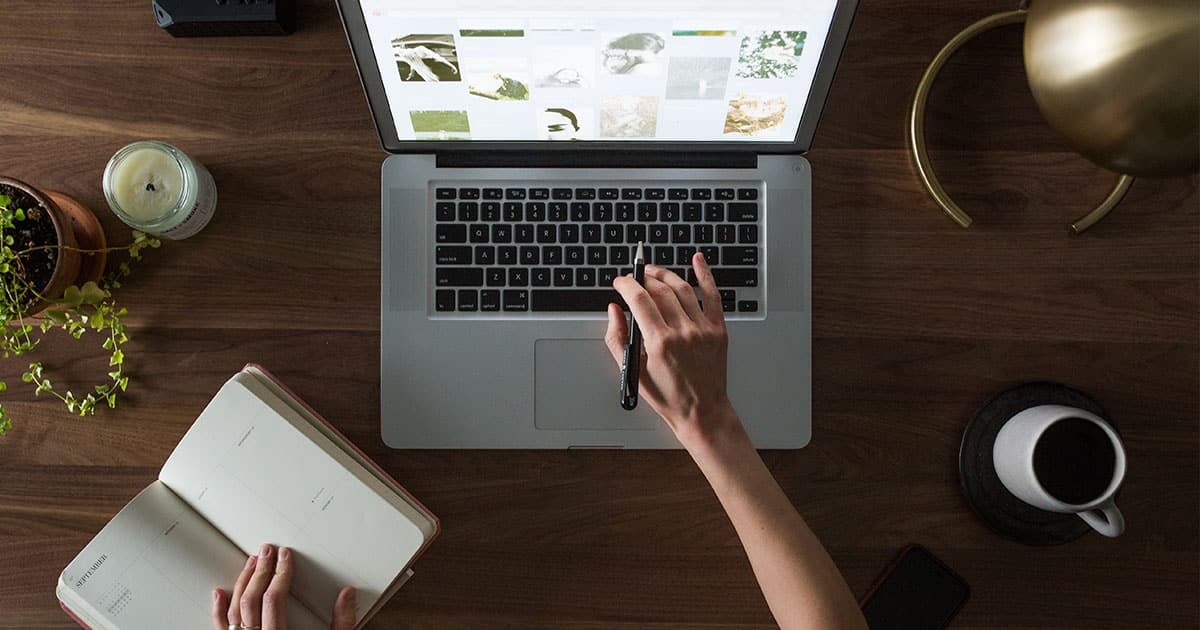 If you're setting up a website for the first time, it's best to go with a host that provides a basic or free plan. This gives you time to decide if the plan is working or not. More established websites might have a better idea of what they need and zero in on a dedicated or managed server plan.
Your budget
The cost of the best WordPress hosting provider is a key factor in your decision-making process. The majority of hosting services are relatively cheap, under $5 per month for basic options, sometimes under $3. But dedicated hosting and managed hosting is more expensive, around $100 per month.
Again, the plan you choose is tied to the needs of your website. For example, if you're a business that can't afford any downtime and require some managed services to maintain server functionality, you'll want to budget for a more expensive host. On the other hand, most businesses are comfortable with a mid-priced shared server.
Service speed
The service speed of a web hosting service refers to the time it takes the hosting to find the information requested by a user on the servers and deliver that content to the user. This is an important aspect of hosting, especially since it affects your site's search engine ranking performance.
Naturally, some web hosting performs better than others when it comes to service speeds. Normally, if the physical servers are located in the same region as the search query, the service speed is faster – this is something to consider if the plan fits your budget, but the servers are located across the ocean.
Service uptime
Another vital feature of web hosting is the uptime rates. This refers to the length of time a website stays up and running without any service errors. It is usually measured as a percentage and strongly indicates the web hosting quality standards and their levels of customer care and expertise.
It's more important for businesses to maintain consistent and reliable uptime rates since any downtime can affect revenue; for that reason, a commercial website often chooses a dedicated server or a managed server. However, a VPS or good shared server can also work reliably.
Customer support
Customer support is more important than it normally is in commercial services when it comes to website hosting. This is because so many things can go wrong when running servers – especially shared servers where the website traffic is unpredictable. So excellent customer service becomes and vital feature.
If you choose a WordPress host on a basic plan or a shared plan, make sure you have access to customers services by phone or chat. There is a higher chance of your WordPress website going offline on these plans, and you need ready access to solutions. On more expensive plans, services are more reliable in general.
Final Thoughts
There are many things to consider when choosing the best WordPress hosting partner. For example, is there a free plan, and how much will you pay for the basic plan? You also want to know if there are opportunities to scale your WordPress website with web hosting or move onto one with more extensive features.
Always consider your needs first when choosing a plan, and don't pay too much for features you're not going to use. Also, consider how important uptime and website speed is to you, and remember that these are ranking factors in major search engines. As ever, the best web hosting service is the one that's right for you.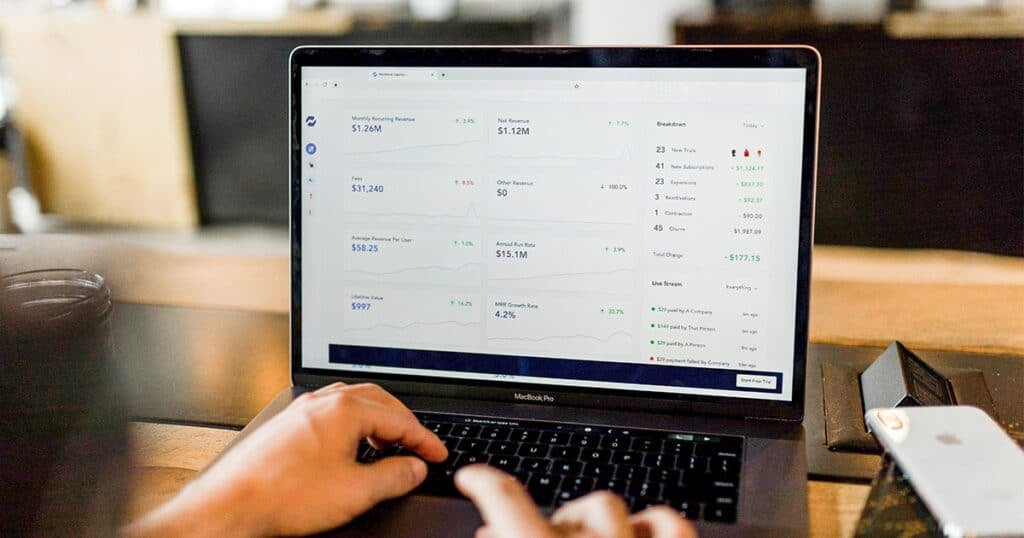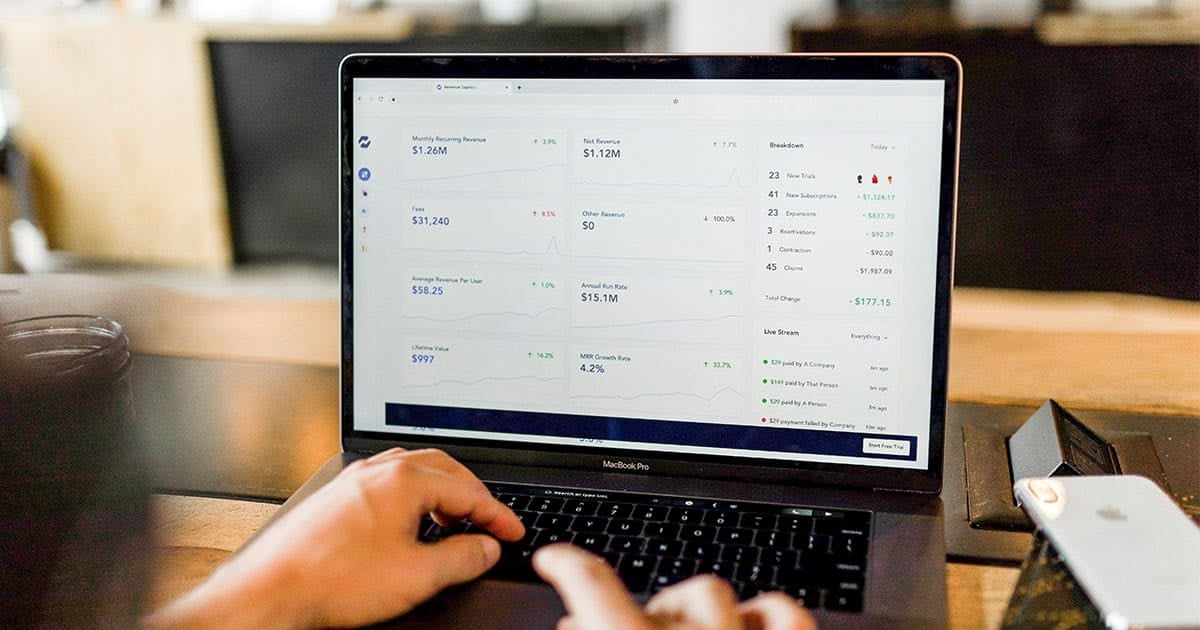 FAQs
Can I build a WordPress site without paying for hosting?
Yes! Some excellent news – you can get your website up and running today on WordPress hosting without spending anything; all you have to do is visit the website and follow the on-screen instructions. In addition, you can set up a WordPress hosting website; however, the free basic plan is very limited.
The reason WordPress hosting can offer a free service is that they use a subdomain. A subdomain is a dot com website address, but it includes a WordPress hosting suffix that changes the way search engines respond. Unfortunately, it also makes your website address a little longer and less attractive – but it is free!
Who is managed WordPress hosting designed for?
Managed WordPress hosting is one of the simplest and most straightforward ways to operate a WordPress site. It is a concierge service for WordPress, meaning you have to do very little. Everything is handled by the managed WordPress host, including free SSL certificate, speeds, backups, uptimes and scalability.
However, few individuals would choose this option because of the price. In reality, a managed website hosting service isn't designed for individuals; it is designed for businesses and commercial interests. Still, you can expect to pay less for a managed WordPress hosting website – around $50 per month.
Will my hosting service provide a domain?
Yes, if you want. When it comes to free domain addresses and web hosting services, the options are flexible. You can start out with a third-party domain and configure the provider to point the address at the website server, or you can buy the domain from the website server. Each has an advantage.
If you buy a third-party domain, you have more options, and they tend to be cheaper; the downside is there is more work to do when setting up these domains. The simplest way to set up a domain is to choose one from your website host; although convenient, these tend to be a little more expensive.
What's the best hosting service for SEO?
SEO stands for search engine optimisation, and it's the way your website is seen and ranked by search engine algorithms. There are various ways you can effectively influence your search engine ranking, from the way you layout your web pages to how relevant your keywords are to the topic or heading.
But keywords are no longer the primary ranking factor for search engines; equally, search engines account for web page loading times and navigation, among other factors.
So if you can choose WordPress sites that provide excellent loading speeds and reasonable uptime rates, it will help your SEO efforts and increase traffic to your site.
To your success,
Jackson