The good news is that WordPress has thousands of plugins to choose from, so you have plenty of opportunities to tailor your website to your business requirements.
Nowadays, the need to optimise your business website in this way has never been more important. The algorithms on major search engines become more refined year upon year, meaning that business websites must respond.
If you want your website to rank highly on search engines and maintain its competitive edge, you need to streamline the plugins you use and make sure they pull their weight.
For those of you unfamiliar with what a plugin is and why it's useful, this article has some of the answers. WordPress isn't exactly a website builder like Wix or Squarespace, but in some ways, it has more to offer – you will find out why the WordPress dashboard is successful.
If you need a website for your business, but you don't know where to start, you're in the right place. Our expert team here at White Peak Digital have years of experience with Brisbane WordPress development – whether you just need some guidance whilst creating your site, are looking for a website made from scratch, we are on hand to help!
What Is A Plugin?
At its most abstract, a plugin is a piece of software that adds functionality to an existing computer program. For example, you might run a website but need it to do a little bit more than simply provide information; if you need it to sell products, provide better security or create content, you need a plugin.
It's useful to think of the best WordPress plugins like the apps you install on your smartphone; they are adaptive computer programs that increase the functionality of your website. Most websites allow you to download and install plugins. Some plugins are free, but for others, you may have to pay a premium.
Installing a plugin on WordPress is a straightforward process. Start by searching for the plugin you want on WordPress. The only downside to this is that the plugin must be part of the WordPress directory. When you search, you'll get a list of available plugins in your area of interest.
After you have selected the plugin you want to press the "install now" button, and WordPress will automatically download and install the plugin for you. You will notice that the "install now" changes to an "activate" button. Once your plugin is installed, you can play about with the settings on WordPress.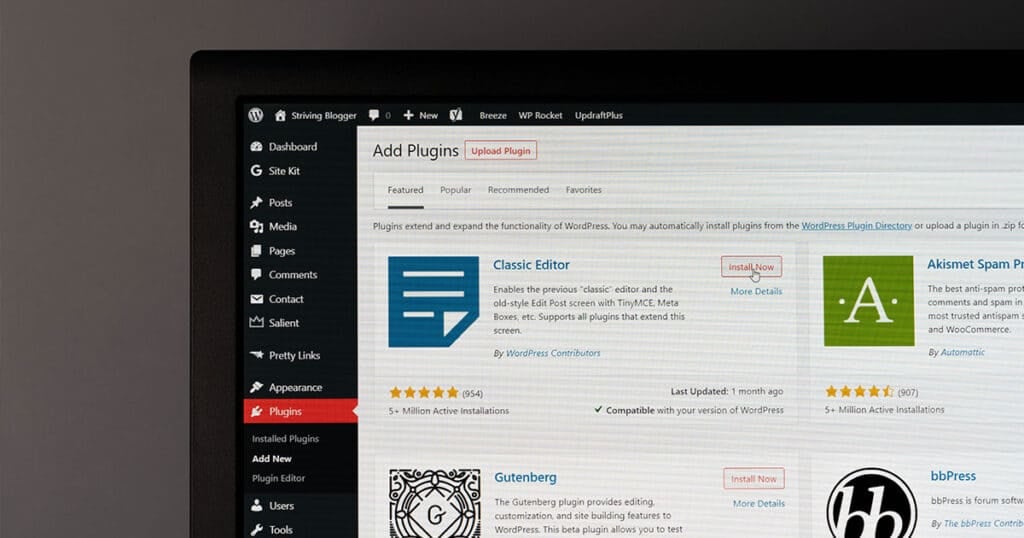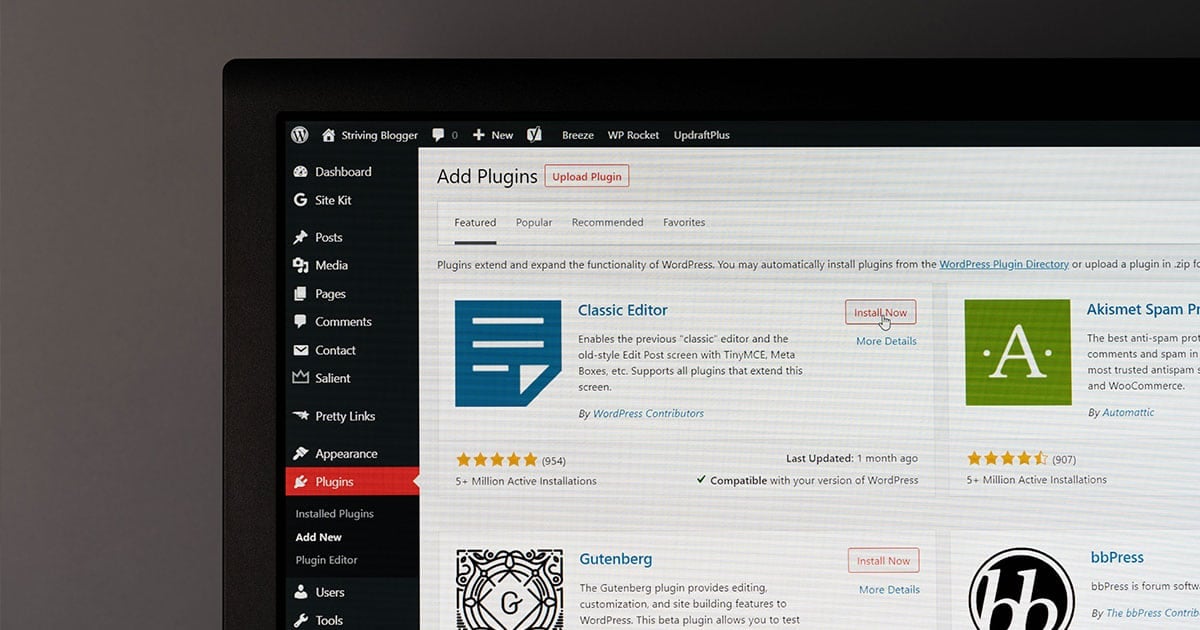 What Are WordPress Plugins?
A plugin is a general term that's used to describe a computer program that increases the functionality of a website or a browser. Although plugins are common on internet browsers such as Google Chrome and content management systems like WordPress, they are easy to find and install on your website.
A plugin is exactly like an app for your smartphone; only its purpose is to increase the functionality of a website instead of a mobile device. WordPress offers an extensive range of plugins for your WordPress website, up to 50,000. But be careful; installing too many plugins can be detrimental to your site.
As well as up to 50,000 WordPress plugins offered by the WordPress dashboard, there are countless other paid plugins for you to explore. However, it's a good idea to isolate the ones that provide the best value to your website or business overall since too many plugins will slow down your website affecting its SEO.
On WordPress, there is a plugin for almost everything. Whatever you need your website to do, you should be able to find free or premium WordPress plugins. For example, you can find plugins to improve your website's performance, boost your SEO, add content forms, create galleries, and much more.
What Are WordPress Plugins Used For?
Monetising your site
Monetising your website is easier than you think!
Maybe you run a website that gets reasonably good traffic and has some promising statistics; it could be a good time to turn that interest into cash – but how? There are various ways to accomplish a profitable website with a WordPress eCommerce plugin, but you will have to use the power of plugins to get started and ensure you get the results you want.
With over 50,000 WordPress plugins to choose from, you aren't stuck for choice. Whether you want to sell digital products, conventional products, or create affiliate links, you need to find the best WordPress plugin for you. This is the excellent thing about plugins; they give you the flexibility you need to develop your website in accordance with the unique requirements of your business project.
Improving performance
Search engine algorithms change regularly, and these days they are moving in the direction of user experience. One of the features of user experience is a website that loads quickly but still provides users with the information they need. To improve your website's SEO in this way, you need a caching plugin that boosts performance and helps your website to find users' search data more quickly.
Cached data is usually stored in the temporary memory system of a computer. It's simply a way for your computer to find and access information that's used more regularly, reducing the time a user has to wait. A caching plugin for WordPress does exactly the same thing, except it's on your website. The plugin learns what data is searched for most frequently and stores this for faster retrieval and access.
Boosting security
Security is a major concern nowadays. Hackers and cybercriminals are constantly working to outmanoeuvre the lasted online security protocol meaning you have to ensure your website uses up-to-date security measures. But protecting users' sensitive data isn't the only reason you need high-end security; this plugin can also help with your SEO since search engines recognise security protocol.
There's good news! WordPress has plenty of security-focused plugins so you can secure your website in a way that suits you best. For example, the Jetpack security WordPress plugin is one of the first and best ones you will come across; it offers malware scanning and spam protection by automatically deleting spammer comments. This is useful if you want to keep your website clean, relevant, and fast.
Adding extra functions
There are many website-building tools on the market these days, but not all of them offer the same functionality that WordPress does. This is largely down to the WordPress plugin system offered. Alternative website builder tools offer plenty of functionality to build the website or e-commerce site you imagine – but the plugin system gives you access to free WordPress plugins and paid ones.
WordPress is a CMS rather than a website builder, which means you have more flexibility to build, operate, and manage your project.
If you want a basic no-frills website, WordPress can do that for you, but if you want to build a multi-faceted business website or e-commerce brand, you can use the plugins creatively to meet your goals. But, take care not to overburden your website with plugins.
Improving the appearance of your site
More and more, search engines look for user experience to rank your website highly. This doesn't just mean functionality and speed – although these are major factors; it also means appearance.
The best WordPress themes are good in general, but sometimes you want to augment them to personalise your site or import external themes to improve the website's overall appearance and make it more brand-focused.
Different businesses have different ideas and visions for their websites; that's why plugins are so excellent; they allow you to get creative with your website and optimise it for your business or your creative vision.
So, for example, if you want convenient sharing buttons for social media, you can have them with Social Warfare; or use Video Grid for on-page video content that reduces your bounce rate.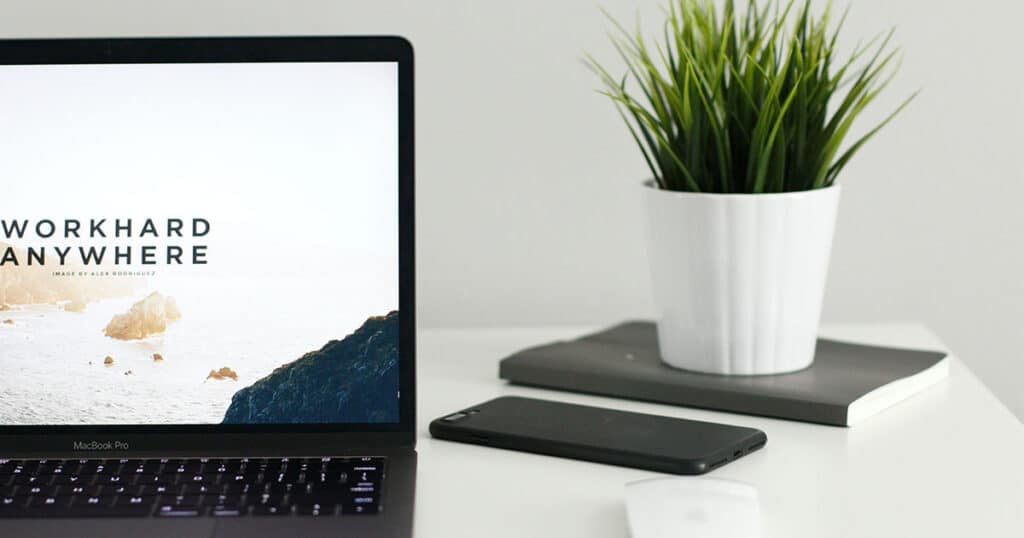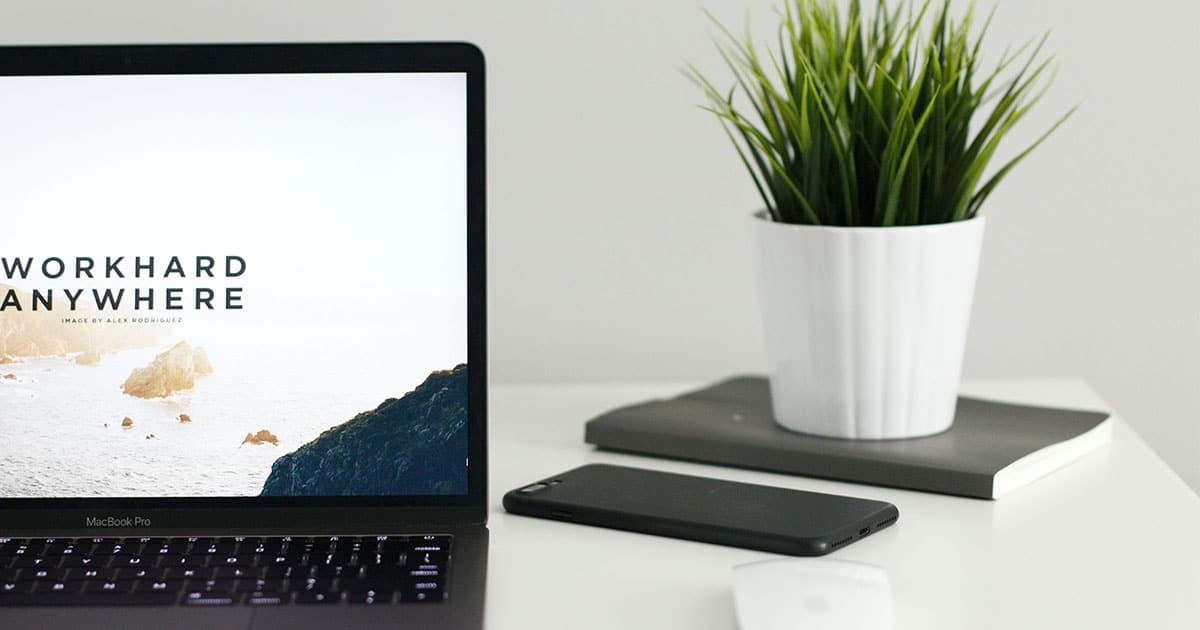 Who Uses WordPress Plugins?
There are many website-building platforms on the market; still, there are plenty of good reasons to choose WordPress. Since WordPress is a CMS and not a dedicated building tool, you can access more capability using plugins and the varied pricing plans.
Everyone who uses WordPress will most likely work with a least a few plugins – even when operating a standard no-frills website.
The first plugin you will encounter on WordPress is called Jetpack. Jetpack is a WordPress plugin that is extremely integral to your WordPress experience, and helps to secure your site in case of any attacks.
It also allows you to manage your features, turning the ones you need on and the ones you don't need off – this improves the speed and functionality of your site.
Do You Need A Plugin for Your WordPress Site?
Without any plugins, your WordPress website will operate, but it will be very basic. If a basic website is all you want – perhaps for a personal blog – you may not require any plugins; however, this is unlikely.
The reason is that even basic websites like personal blogs will want to share content to social media or secure their website from hackers. For this, you need to have an assortment of plugins.
The first plugin you will need is Jetpack. In many ways, Jetpack doesn't feel like a plugin because its services are so basic. Without them, however, your website will be less secure and less able to track metrics.
The core services of the Jetpack plugin are free, but many other features are subject to a paid subscription. Popular free WordPress plugins that also have premium versions include Yoast SEO and iThemes.
Free Vs Paid WordPress Plugins
As with most software and digital platforms nowadays, there are free WordPress plugins and premium versions available. As digital technologies evolve, the leading providers changed their pricing options to make them more profitable, that's why there are so many subscription service solutions. But at the same time, third-party developers noticed a gap in the market for alternative opensource options.
This is as true of plugins as any other software or open-source technology. The reality is that you can find a paid WordPress plugin for almost any requirement, but you don't have to pay for them. A little bit of research should throw up some open-source plugins you can use that will provide the same range of features. There are some who prefer to pay extra for plugins with better functionality.
Best WordPress Plugins
For SEO and marketing
Yoast SEO
When it comes to running a business, online SEO should be at the forefront of everything you do. SEO is the way your business appears on the search engine results pages (SERPs). It's also the way your customers find your business when they search for keywords relating to your core business themes.
On WordPress, you can optimise your SEO using the Yoast SEO plugin. There is a free version of this plugin that gives you the basics, but there's a premium version for more serious website owners. Yoast SEO helps you optimise your website's keywords and on-page SEO so the search engine can find you.
Convert Pro
The expectations of online customers have grown in recent years. These days, digital customers expect a frictionless experience when they visit a website or buy something from an online store. Any delays to their experience and could result in them quickly giving up and moving on. Convert Pro can help.
Convert Pro is an advanced WordPress plugin that allows you to create beautiful sign-up forms, calls to action, info bars, and widget boxes. The best WordPress website should look modern and conform to customer expectations, so consider this practical plugin to streamline your blog or business.
Rank Math
As the name suggests, Rank Math has nothing to do with arithmetic and everything to do with search engine ranking. Like Yoast SEO, Rank Math is a dedicated SEO enhancing plugin that can help to optimise your web pages and integrate keywords that make finding your website and products a breeze.
So what's the difference between Rank Math and Yoast SEO. If you compare them directly, you will find they offer similar features; more features are available with the free version of Rank Math than with Yoast SEO. Still, that doesn't mean Rank Math is better overall.
For security and spam protection
Akismet
If you run a blog, a brand, or a business, you need a plugin to eliminate and control the spam. Spam often appears in the comments of posts and products and can quickly jam up your website affecting its speed and functionality. Akismet is a free plugin from WordPress, and it is highly recommended.
This plugin is an intelligent software program that is able to learn the spam rules you apply to other websites. As a result, the plugin can filter and eliminate spam from comments on any participating website, improving the quality of the feedback you receive and increasing your site's speed.
Updraft Plus
Depending on the WordPress plan you choose, you may or may not require backups. For instance, if you are on a shared server – one of the cheapest and most practical options – it's a good idea to have your website backed up. That's because there's more chance of the server crashing on this option.
To back up your website and safeguard it from unexpected failures, you need a plugin called Updraft Plus. Updraft Plus allows you to set up scheduled backups for your website, so you know you have the important data saved regularly. It is less important on a dedicated server but still worthwhile.
Sucuri
The security of your website cannot be understated. But, unfortunately, too many website owners overlook this vital component until it's too late and they're hacked by malware or ransomware. In the most extreme cases, these hacks can result in losses of millions of dollars. But a simple plugin can prevent it.
Sucuri is one of the best WordPress plugins you can find for security purposes. It provides a full range of security features such as malware scanning, core integrity checks, post-hack features, and email alerts. Remember, security is not only important for existing customers; it can also help to win new ones.
For content creation
Yoast Duplicate Post
Sometimes, creating content can be laborious. For example, an article might seem like it's finished, and you publish it, only to notice some typos or an error in the content. Similarly, you might want to duplicate a published post for a different channel. You can do this successfully with Yoast.
Yoast Duplicate Post allows you to create a quick copy of a published post to work on in your spare time, allowing you to update it in the background or for publishing somewhere else. This simple but powerful plugin extends your workflow possibilities with some handy one-click distribution.
Ultimate Addons For Gutenberg
WordPress 5.0 has some updates; one of them is the Gutenberg editor. The Gutenberg editor is a website building tool that allows you to add content blocks and page-builder functionality, bringing WordPress into line with the capabilities you might expect from other website building platforms.
While the Gutenberg editor is an excellent free resource for WordPress, its capabilities can be further enhanced with the Ultimate Addons for Gutenberg. The Ultimate Addons for Gutenberg plugin gives you more blocks to work with, more customised content, more mini-buttons, and more designs.
Elementor
The world has changed significantly from the days when you either knew how to code or you had to hire a website developer to design a website for you. Nowadays, you can build an original website with your fingertips from the comfort of your home. Elementor plugin makes the process simple.
If you want a unique website that's true to your creative vision, then install the Elementor plugin. This plugin is user-friendly and excellent for beginners, but if you need more functionality and design potential, it can provide that. Elementor uses a simple drag and drop interface.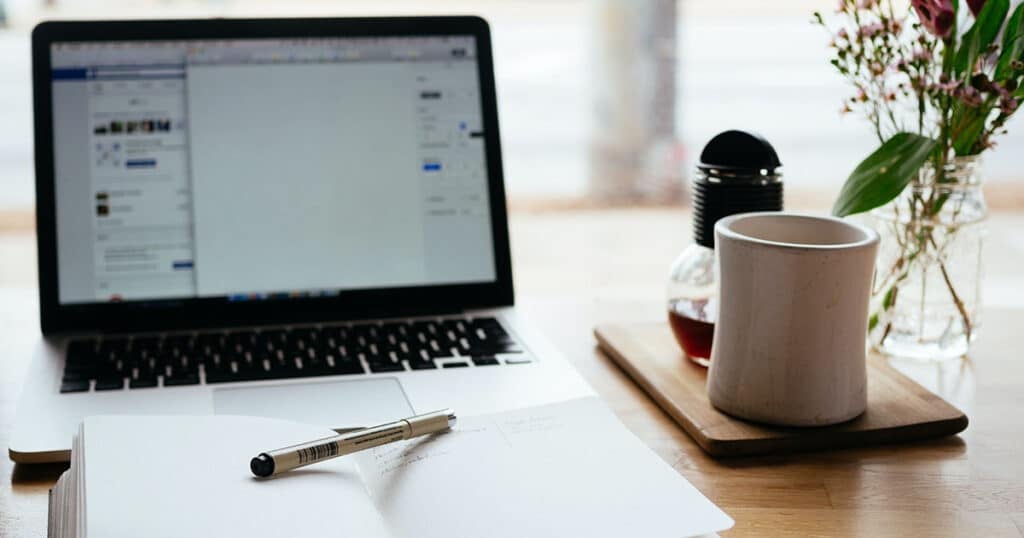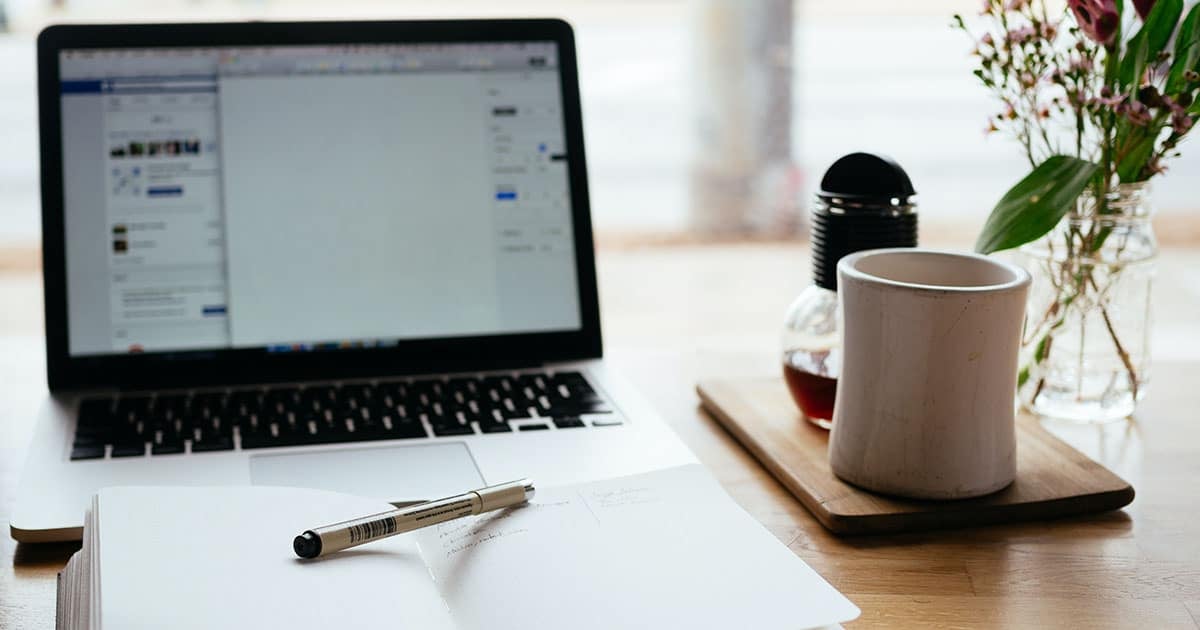 For monetisation
WooCommerce
Are you interested in monetising your WordPress website? If so, WooCommerce is the plugin you need. In recent years, eCommerce opportunities have unfolded at an alarming rate, and it's easier than ever to cut your own slice of the money cake; WooCommerce transforms your WP website into a business.
If you are a small, medium, or large-sized online business or you want to adapt an existing website and start a business, WooCommerce can help. This plugin was launched in 2011 at the point when digital commerce was taking off. It is popular because of its simplicity to install and use and easy application.
AdInserter
After you create your perfectly optimised content, you need to get it out there! This can be achieved in several ways, such as programming your website to distribute content across social media channels. However, even this is somewhat limited, even if you have thousands of social media followers.
A better solution is to use a plugin called AdInserter. AdInserter works by providing advanced options for promoting your content online, and you don't need to choose between AdInserter and AdSense either; AdInserter supports both Google Ads and Amazon Native Shopping Ads, among others.
OptinMonster
Operating an online business is a numbers game. First, you have to attract customers to your website with engaging content that's well optimised – but that isn't the end of the journey. When your leads land on the page, you need to entice them to stay and sign-up. You can use OptinMonster for this.
OptinMonster is a powerful customer acquisition and lead generation tool that presents customers with simple opt-in forms to capture their attention and convert leads. According to data, over 70% of website visitors who leave never return; OptinMonster increases your chances of customer expansion.
For performance
WP Rocket
In June 2021, Google's search engine algorithm was updated to include core web vitals. These are three metrics that score the user's experience of a website – things like the web page loading times, the visual stability, and the interactivity. WP Rocket is what you need to optimise these new metrics.
With WP Rocket, you can cache a lot of your website data to accelerate the speed and performance of your website. Nowadays, this is something that Google will notice; it's a metric that helps your website to rank higher and should be a priority. WP Rocket is open-source, but it is a premium plugin service.
PerfMatters
The traditional SEO practices to make your website visible and viable are still paramount. That said, core web vitals are just as important, even though they are a somewhat recent addition. If you care about the speed and performance of your website, you need to consider the PerfMatters plugin.
PerfMatters is a plugin that analyses your website and streamlines it for performance. PerfMatters will help you to disable features you don't use often, but they will still work in the background. It will also take account of your Javascript and CCS performance, fine-tuning things and improving performance.
NitroPack
If website performance is high on your priority list – and there's no reason it shouldn't be – a combination of the plugins in this section can help you rank higher on Google, increase customer engagement and convert more leads. This all translates into performing strongly in your industry.
NitroPack is a complete solution for optimisation services. With NitroPack, you get image optimisation to improve search engine results, code modification to reduce script size and increase loading times, and cache optimisation to enhance user experience further and increase the website's speed.
For emailing (SMTP)
WP Mail SMTP Plugin
Nowadays, security is a top priority. It's not only security for the benefit of your business but also your customers. Today, customers expect companies to uphold high standards of security for their data and information. For example, the safest way to transfer emails is through the SMPT service protocol.
SMPT stands for secure mail transfer protocol. This security strategy allows you to transfer emails from your website via an SMPT server. So if you want to improve the security of your website and offer customers a service they can rely on, sign-up for the WP Mail SMPT plugin for email transfers.
Sendinblue
A lot is made of the latest SEO practices, and for good reason, but let's not forget the advantages of tried and tested marketing options such as email. Email might play second fiddle to online advertising these days, but it's a powerful marketing tool when it's used in the right ways.
Sendinblue is an email marketing plugin that's useful for small and medium-sized businesses. If you want to send and automate email marketing campaigns to engage new customers, follow-up with email marketing, or save time with email marketing efforts, choose Sendinblue.
Ultimate Email Tools by Creative Minds
Search engine algorithms and social media algorithms are constantly changing. In some ways, this is advantageous, especially if you keep up with the changes. However, at other times it can be a drawback; if you miss the boat with an update, you could find yourself at a competitive disadvantage. However, email is different.
With email, there is no algorithm to worry about. So, if you operate a website that isn't up-to-date with the latest SEO protocol, email marketing could be a better solution. Check out a plugin called Ultimate Email Tools by Creative Minds. This is your complete solution to email marketing.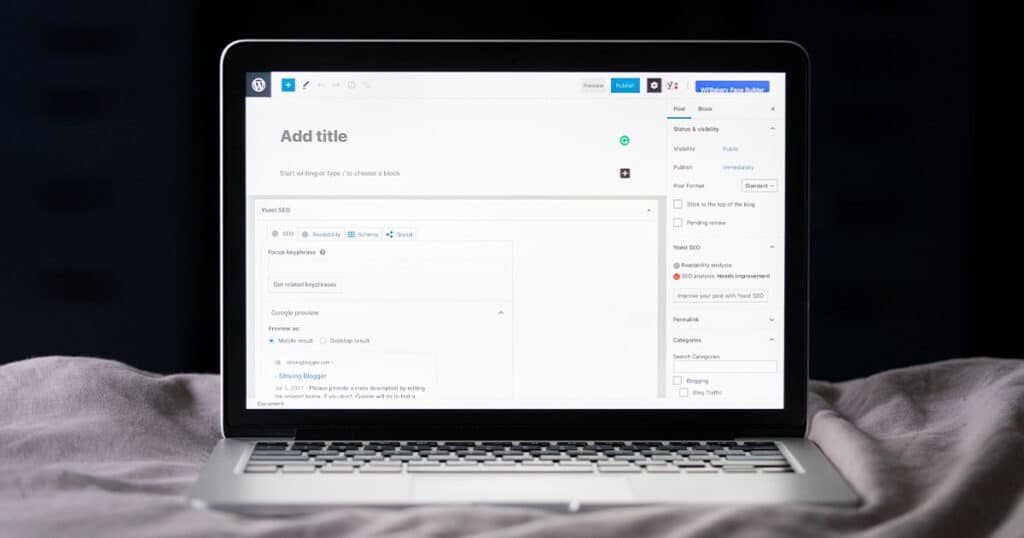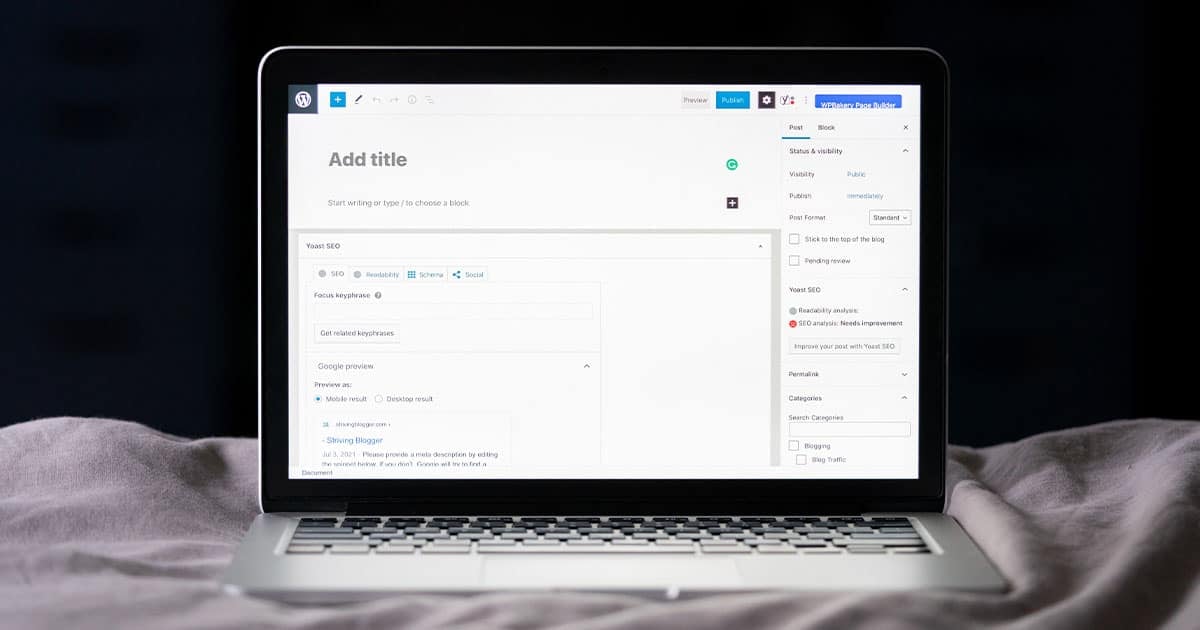 Choosing The Right Plugin
Price
Plugins range in price. Some are free, whilst others can cost hundreds of dollars. Additionally, a premium plugin might be charged as a one-off payment or as a monthly service.
In general, you should always try to find a free WordPress plugin before opting for a paid version. There are tens of thousands of open-source plugins available, designed as a free version. So there's no need to spend money when you don't have to. That said, paid plugins can be more reliable and better suited to your needs than some free WordPress plugins.
Function
WordPress is a content management system; it is not a dedicated website builder. However, it operates much like a website builder plugin by virtue of its plugin system. The best WordPress plugins are designed to enhance the functionality of your website and optimise your business in a flexible way.
The good news is there are thousands of plugins to choose from, so you are virtually guaranteed to find the ones that suit your business needs the best. However, while the best WordPress plugins can increase the functionality of your website, you must choose them carefully and avoid overloading it with coding.
Reviews
With so many plugins on offer, it's not surprising that some of them are not up to standard. But, conversely, there might be an excellent plugin on the market that few people are aware of because it's new or it hasn't been advertised through the right channels. That's where reviews can be helpful.
No matter what plugin you are considering, always read the online reviews to decide if it's right for your business. Next, try to make sure the plugin is aligned with your business goals, so it adds more than it takes away. Finally, consider the price and whether you can get the same functionality at a lower cost.
The Most Popular WordPress Plugins
Yoast SEO
It's difficult to find a WordPress website owner who doesn't have Yoast SEO installed. Even the most basic blog is likely to use Yoast SEO for SEO optimisation because, without it, your website ranks low and operates non-competitively.
Yoast SEO helps you to optimise your on-page SEO so that your keywords, meta descriptions and SEO title are linked up and ready for search engine crawlers to find.
Jetpack
The purpose of the Jetpack plugin is difficult to pin down, perhaps because it offers so much in a single plugin. That's what makes it one of the most popular WP plugins, that and its functionality, and its cost.
Jetpack can help you with the best WordPress site analytics, social media posting, the best WordPress themes, spam filtering, and much more. You can install Jetpack as a free version.
Akismet
Think of your email inbox; if you're like most people, you have a ton of spam and promotional content jamming it up and eating into your data allowance. Unfortunately, that can happen with a website, especially with the comments underneath popular posts.
Akismet spam protection is the plugin you need to remove irrelevant comments from your site and improve its speed.
Wordfence
Security is a hot topic on the internet these days, partly because there are so many digital security gaps and qualified hackers ready to take advantage of weak points.
Both businesses and customers are aware of the threats, and expectation levels have risen as a result. Wordfence is WordPress's dedicated security plugin that places a firewall around your site to protect it from malware attacks.
Improve Your WordPress Site With White Peak Digital
These days, it's unthinkable to operate a business and not have a website. Customers and B2B clients expect you to have a website, and it can adversely influence your reputation if this isn't the case. But there are further advantages to having a website for your business; they can help to grow your customer base, connect with customers and clients, and market your products efficiently and cheaply.
If you don't have any experience with website building and you don't know where to start, it's time to contact White Peak Digital. We're a team of experienced design agency professionals ready to consult with you on your business goals and intentions. If you're looking for seamless website design in Australia, we're the ones you should be calling.
We believe in WordPress as an effective website creation platform. With WordPress, you can create a light website for your blog or business that ranks highly and satisfies customers. Conversely, you can build a plugin-heavy website that meets the needs of your business and is tailored to strike a balance between search engine performance and price. All options are on the table.
Unsure whether White Peak Digital is for you? Why not contact us and arrange a consultation and a quote? Simply contact us today on our website, and we can set you up with one of our WordPress experts and get the ball rolling.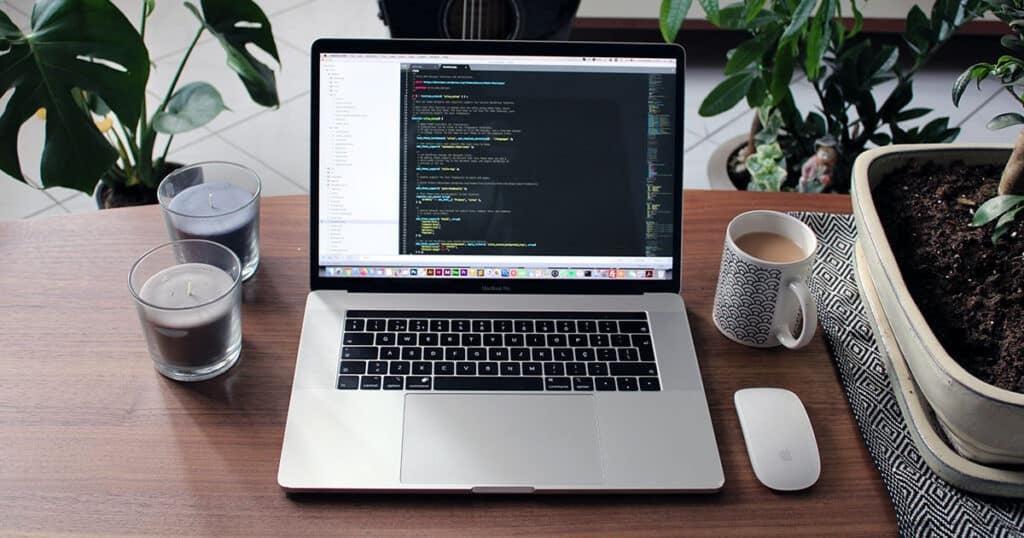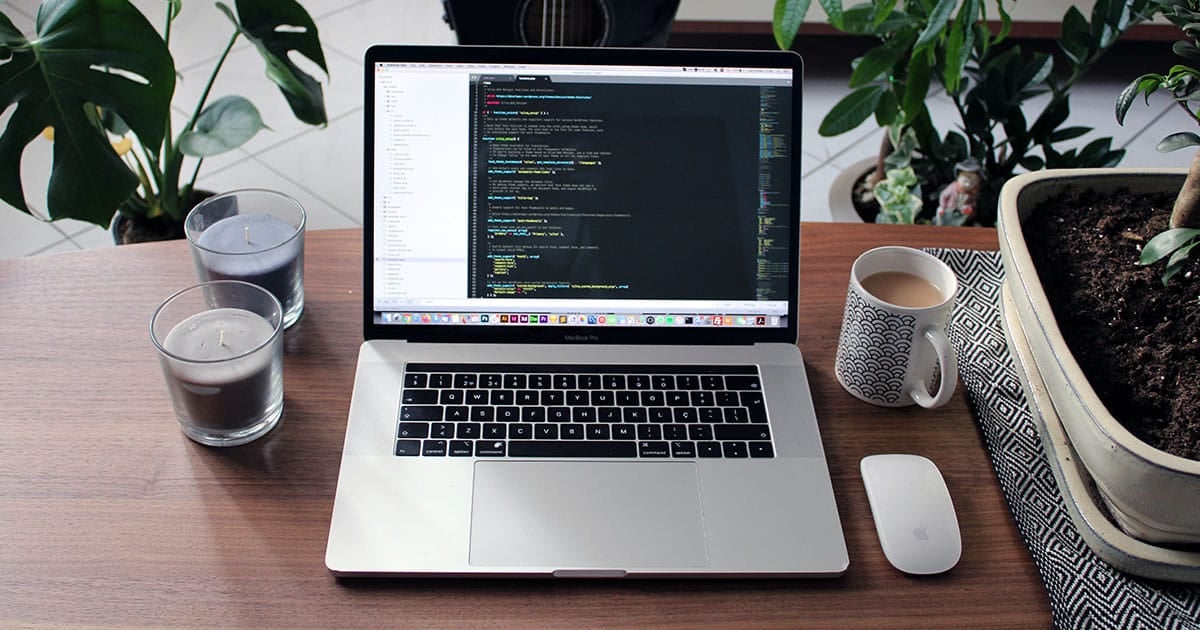 Final Thoughts
WordPress is a content management system with the capability of building high-quality websites. It's slightly different from a dedicated website building platform like Wix or Squarespace, but this works in its favour.
That fact is, WordPress provides more capabilities than traditional website building tools allowing businesses to tailor website solutions more closely and operate the business successfully.
The reason WordPress is such a successful and versatile website building platform is because of the plugin system. Unlike dedicated website building platforms that come with everything installed, WordPress uses around 50,000 third-party plugins to adapt your website to the requirements of your business.
FAQs
What are the most useful WordPress plugins?
The short answer is the best WordPress plugin is the one that is the best fit for your business or project. For instance, a company that runs regular email campaigns would be best to install Sendinblue rather than AdInserter, while a company that requires digital marketing is best with AdInserter. It all depends.
Remember, it's not a good idea to install too many plugins, as they can cause your website to run more slowly. When this happens, search engines will rank it lower since it underperforms on core web vitals. Always tailor your plugins to the needs of your business – but always remember that less is more!
What WordPress plugins should I use?
Once again, the plugins that you choose should be aligned with your business requirements and business aims. That said, there are some basic plugins for WordPress that no website should be without. These are Yoast SEO, Jetpack, Akismet, and Wordfence. These plugins cover the basics.
With Yoast SEO, you can be sure your web pages are optimised for the search engine giving you the best foundation for a high-ranking website. SEO is one of the most important budget-friendly practices you can employ for better performance. Similarly, you don't want to be without functionality and security.
What are the best free plugins for WordPress?
There's good news; you don't have to pay for some of the best WordPress plugins. There are so many of them that you are virtually guaranteed to find what you're looking for without paying a premium.
For example, every website needs an effective contact forms page, so use Ninja Forms, a hugely popular free version. If you have commercial interests, don't forget about WooCommerce, a free plugin widely considered the best WordPress eCommerce plugin you can find.
If you're looking to increase the design capacity of your website, then choose Elementor. This handy drag and drop front-end page builder gives you the functionality of a dedicated website builder plugin for no extra cost.
To your success,
Jackson