Divi is a complete website design framework that gives you the ability to design and customise every element of your site, from the ground up.
Interested in trying out Divi, but don't know where to start? At White Peak Digital, we've got you covered. For everything you need to know about the Divi theme builder, keep reading!
What Is Elegant Themes Divi?
Elegant Themes is a WordPress theme shop, developed by Nick Roach back in 2010. The project started as a one-man team in Nick's college apartment, and now there are 115 team members working for Elegant Themes, spanning 20 different countries.
Developed by Elegant Themes, Divi is a premium WordPress theme and standalone plugin. It gives users the ability to create sites using a drag-and-drop page builder.
This means that you can easily and effectively build the website you envision without needing to know code like PHP, CSS, or HTML.
Divi in a nutshell
Divi is a fully functional WordPress theme that works straight out of the box. There isn't a specific installation process that goes beyond what you would need to do with any other sort of theme on WordPress.
You don't need to have any experience in building websites or coding knowledge to use Divi. For the most part, all of the customisation elements are available via the handy user interface.
When using Divi as your WordPress Theme, you can build virtually any sort of layout or design you can imagine – which is why many people describe it as being more than a theme!
You can also do most of your customisation on the front-end, meaning you can see any edits live, speeding up the editing process and making it much easier.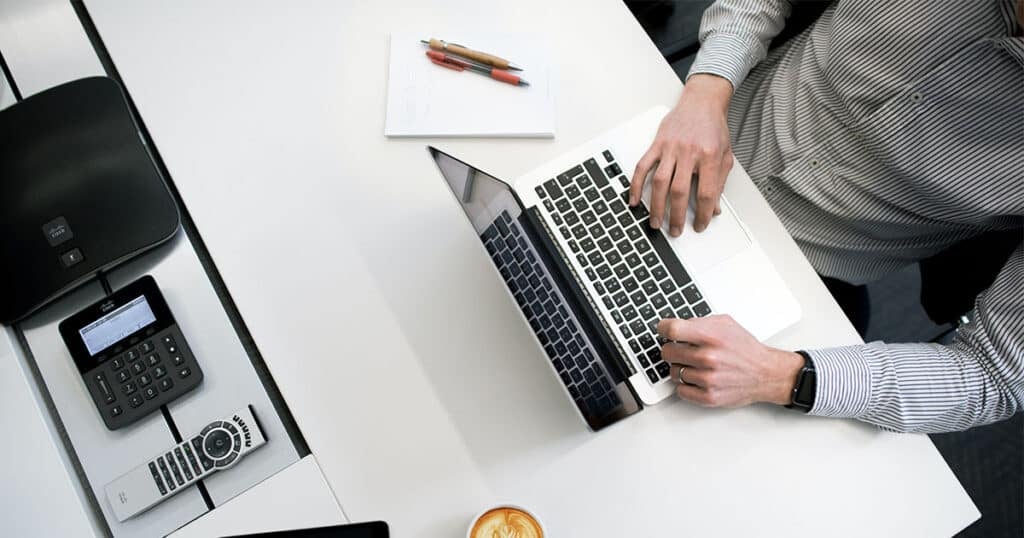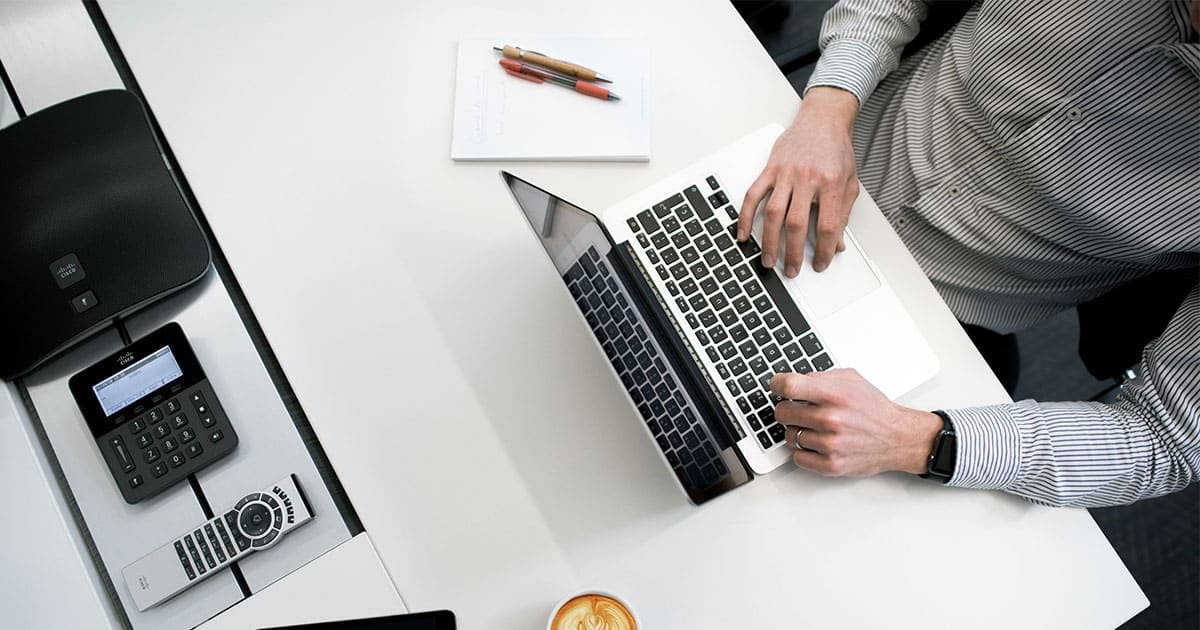 What Are The Benefits Of A Third-Party Page Builder For WordPress?
You may be wondering why you should use a third-party page builder, like Elegant Themes Divi, for WordPress. There are a number of key benefits here, including:
Unique page designs
By using the Elegant Themes Divi theme plugin, you have the ability to edit and build every element of your website. You can, therefore, make sure that your website is unique to your brand.
One of the problems with using the generic templates that are available on WordPress is that thousands of other websites are using the same ones. Customisation is limited, so your website won't stand out from the pack.
You will also have more varied layout options to choose from when using this WordPress theme builder. You don't have to go for one of the conventional layout systems; you can go for anything that you see fit.
This is important because there are a lot of websites today that demand more of a unique approach. You want to choose something that is going to be more suitable for the product or service you are providing, or the sort of information that you want to convey.
Some of the more typical layout designs include the inverted 'L' shape and the reversed 'L' shape. You can opt for one of these layouts and simply modify them to suit your needs. Or, you can go for something completely out of the box.
Once you have decided on the sort of layout you want, you then need to consider whether you want a liquid or fixed format. Liquid formats will contract or expand in order to fill up the available space, and so they continually adjust to the screen of the user – whereas fixed formats cannot.
With Divi, you have the ability to choose any sort of layout or format that suits your needs, and this is a key advantage associated with going down this route.
Avoids use of the WordPress block editor
Another key advantage associated with using the Elegant Themes Divi Builder is that you are not going to need to use the WordPress block editor.
Of course, there are some people who like the WordPress editor, but you will find that most people find it quite frustrating and limiting – that's why the Elegant Themes offering has been very much welcomed.
So, what are some of the drawbacks associated with the WordPress block editor?
Compatibility issues – A lot of people have been experiencing compatibility problems with the current version of Gutenberg.
It's limited from a drag-and-drop perspective – WordPress has only just started to bring some drag-and-drop editors to the builder. Even so, they are very limited. If you want greater freedom and better customisation options, a third-party page builder is a must.
Problematic for themes and plug-ins – If you use any sort of plug-in or WordPress theme, which most people do, the WordPress editor can prove to be a bit troublesome. Unwanted things can happen! WordPress has stated that they are making an effort to prevent this, but most would agree that they have a long way to go at the moment.
No coding knowledge required
Finally, you won't need to have any coding knowledge in order to make the most of one of the third-party page builder plug-ins that are available. It used to be the case that you could only create a website if you had advanced coding knowledge. Those days are gone.
The creation of these easy-to-use WordPress page builders means that you can simply drag-and-drop elements, change text, and make other amendments with ease. You can do all of this without needing to input a single line of code!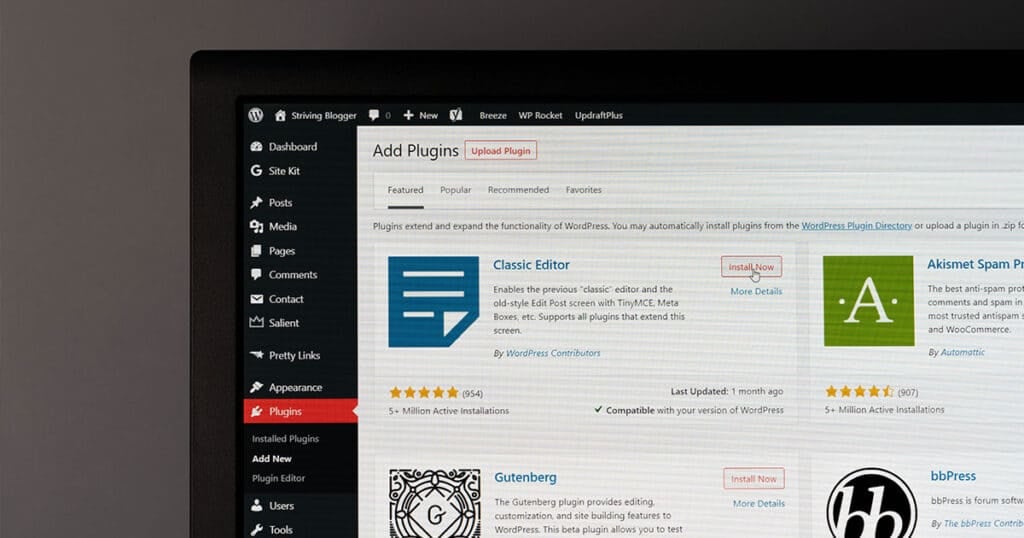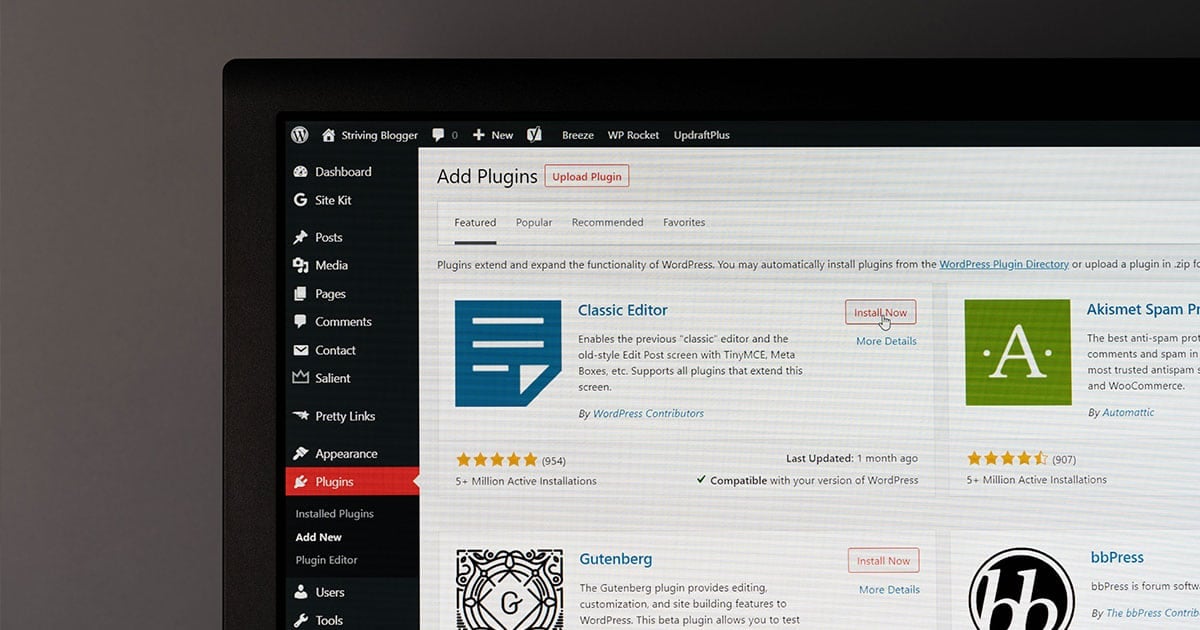 Key Features Of The Divi Theme And Divi Builder
Drag-and-drop page building
One of the reasons why the Elegant Themes Divi Builder has become so popular is because it is incredibly easy to use, offering an excellent drag-and-drop builder.
All of the changes you make and the content you create are completed via the Divi Builder. This tool has been updated plenty of times over the years, and today it is one of the most impressive and powerful page builders for WordPress.
Some of the key features of this drag-and-drop builder are as follows:
A WYSIWYG (What You See Is What You Get) visual editor for custom page design creation
A variety of viewports so that you can preview content on desktops, tablets, and smartphones
History panel so you can re-do and undo actions
Wireframe mode so that you can provide a clear overview of page structure
Create reusable sections for use throughout the full site
A useful range of different content modules
Ability to create custom theme templates
The Divi Builder makes the most of columns and rows so that you can create page layouts with ease. You are then able to insert a variety of helpful modules into your layouts, including video players, sliders, and call-to-action buttons, to name just a few!
All of these modules can be customised, so you can make sure that they have the right appearance for your project and work effectively with your website design.
Learn more about how to install your very own WordPress themes.
Intuitive dashboard
The Divi Dashboard is incredibly easy to use. You do not need to think twice when using it, which is exactly what you want when using any sort of page builder.
You also have the option of using Divi Switch, which is a third-party plug-in for Divi. This will add heaps of new features to Divi, giving you the largest possible number of features. You can toggle Divi Switch on or off via the flick of a switch on the dashboard, making it incredibly easy to use.
Dynamic Content
All businesses and online entrepreneurs today know the importance of quality content. If you want your website to stand out from the crowd, you need to deliver unique content in an appealing and enticing manner. The Divi Builder gives you the ability to do so.
There are lots of great content templates on Divi, which you can easily customise and edit to suit your needs.
Plus, you can reuse custom content as well. Anything that you create in the Divi Theme Builder can be saved for use throughout your entire website. You simply need to access the global modules feature. This includes any of the modules that you have customised or edited.
When you create reusable assets, you have complete control over how they are updated, which includes creating dynamic assets that enable you to update all instances with just the touch of a button.
Plugin-replacing features
There was a massive performance update in the summer of 2021, which has meant some big speed gains for anyone using Divi.
This release saw the speed of Divi being boosted from every angle while laying down the foundation on which Divi can grow with more features and modules without there being any bloat added to your website.
What this means is that you can add new features and elements yet you do not have to worry about your website being slowed down in the process.
Divi is now a super lightweight WordPress theme, as the PHP framework and assets have been modularised, which means that you only press what is required on-demand. This super-smart feature means that plugins are combined and opened on demand, rather than your website being overloaded.
Website elements and modules
If you were worried about not having enough elements, don't be! Some of the different modules that you can expect with the Divi theme are as follows:
Woo Reviews
Audio
Blog
Circle Counter
Map
Number Counter
Pricing Tables
Text
Video
Woo Meta
Bar Counters
Blurb
Gallery
Post Navigation
… and much, much more!
Real-time website editing
When you create a website using code, it can be quite a long-winded process. Not only do you need to master the world of coding, but the process itself can take quite a bit of time. The reason for this is that you need to add the code, update your website, and then see the end result. You can't see what is going on in real-time.
However, with the Divi Theme Builder from Elegant Themes, you can! Whilst you're editing on this ultimate visual page builder, you can see exactly what your site would look like – saving you a whole lot of time.
This makes editing much more efficient, ensuring you do not have to keep going back and forth between making edits and viewing the final website.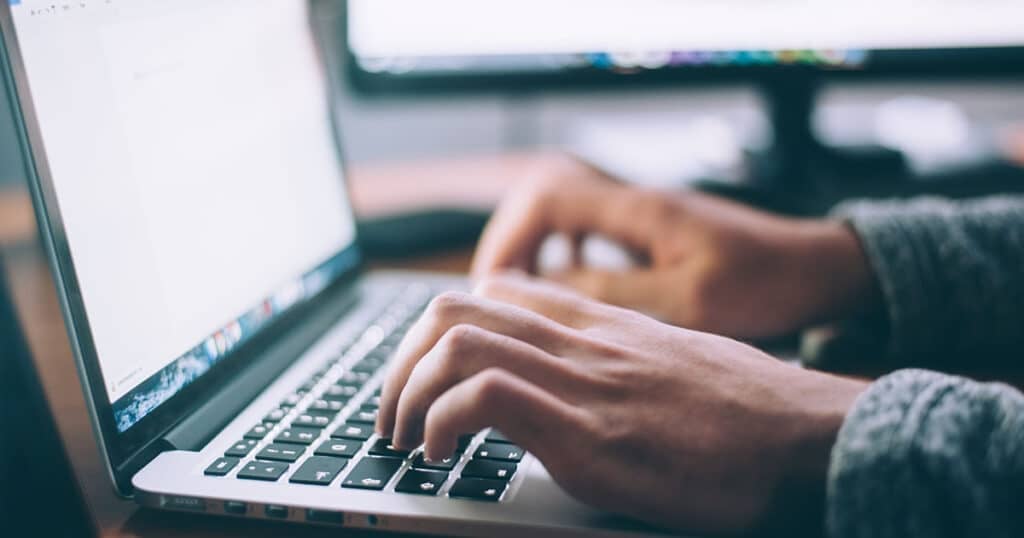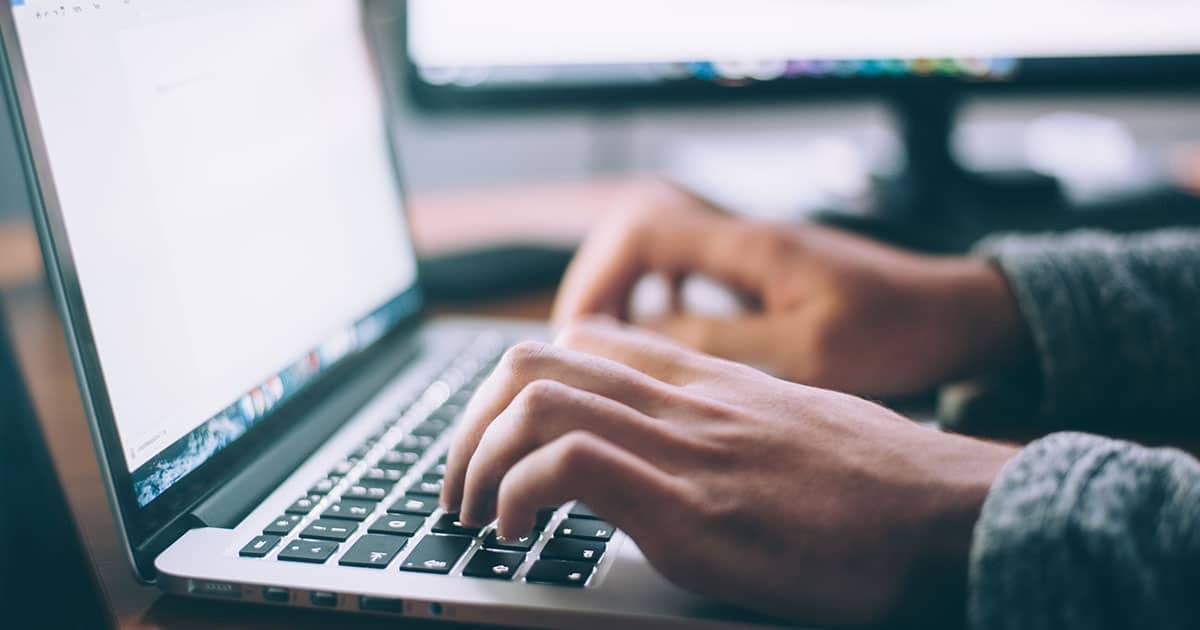 SEO and mobile-friendly
Divi has also proven to be a great choice when it comes to mobile use and SEO optimisation. Their layouts will render well on mobile devices without much effort on your behalf.
What's more, Divi gives you the ability to view your edits in real-time on any device, whether a mobile, PC, or tablet, so you can be sure that the site you are creating looks great and functions effectively on a mobile device.
Aside from this, Divi websites work well from an SEO perspective. In fact, there are a lot of different reasons why the Divi Builder is considered great for optimisation. This includes the following:
Optimised for all devices
The Divi Theme Builder has been optimised for mobile, tablet, and desktop use. Google has been prioritising mobile-first for quite some time now, and this is a trend that Divi has adopted.
The page builder and themes have been optimised for mobile audiences for a while.
Navigation is a breeze
The tools that the Divi Builder provides enable you to guide viewers with ease through your website, ensuring that they do not need to think twice about navigation. This plays a key role when it comes to lowering your bounce rate and increasing reader retention percentages.
Lowering your bounce rate is vital – if people are on your website for a long time, this demonstrates to Google that you are offering value to users, which in turn will increase your SEO rankings.
Formatting is consistent
You can enjoy consistent formatting from page to page while using Divi. If a website is seamless, it is going to feel, look, and perform a lot better.
Such a site is not going to need to load a new design with every click, meaning Google can load the website quickly.
As load speeds play a huge role when it comes to SEO, this feature is critical.
You can optimise meta descriptions and titles
You can also easily add optimised meta descriptions to your website on Divi. There are also additional plug-ins available that can assist with enhancing your website's SEO. You can use the shortcode on Divi for this, but there are a lot of great plug-ins that we would favour.
No need to add bloated code to your website
Finally, the Divi Builder is also effective from an SEO perspective because you can use tools and templates without needing to add bloated code.
Rather than sending heaps of code, which will ultimately slow down your website, the page builder on Divi will only use what you request.
This means that your pages do not need to slow down in order to provide the user with an incredible experience.
Template library
The Divi WordPress Theme Builder comes with an extensive template library that allows you to customise your page as you see fit.
There are more than 800 pre-made website layouts for you to choose from. With so many options, you should have no trouble finding the perfect template for your needs, whether you are creating a website for your retail store, fundraising challenge, or you want to have an online portfolio website.
The templates on Divi Theme Creator are perfect for every niche conceivable, including:
Medical websites and clinics
Various types of eCommerce and online stores
Educational institutions
SaaS corporations, companies, and other businesses
Wellness, fitness, and sports
Service-oriented businesses, such as plumbing, construction, and so on
Beauty and fashion
Various types of creative and other agencies
Cafes, restaurants, and other food-related businesses
Plus, the templates are easy to customise, with so many different options and features to select from. You can easily adapt a template so that it fully suits your needs and requirements.
eCommerce integration
Another benefit associated with Divi is the fact that you can easily create an eCommerce website. There are a lot of page builders that are not compatible with eCommerce – but this isn't something you have to worry about with this WordPress Theme Builder.
Elegant Themes have added Divi eCommerce to their product selection, which is designed for the purpose of selling products online with WooCommerce and Divi.
You can market, promote, and showcase your products with professionally designed shopping pages, CTAs, checkouts, carts, products, and much more – all of the features are designed with profit-building in mind.
With Divi eCommerce, the Divi Builder and WooCommerce platforms are combined to bring you everything you could possibly need to set up an online store.
Two pricing plans
There are two plans available for anyone who is interested in Divi. Elegant Themes provide a Yearly Access option, which costs $89 per year, as well as Lifetime Access, which is a one-off payment of $249.
Needless to say, if you intend to use Divi for the foreseeable future, it makes sense to go for the Lifetime Access option.
With both plans, not only do Elegant Themes provide access to the Divi Theme, but you will also be able to access Monarch, Bloom, Extra, and Divi.
You can also enjoy a 30-day risk-free guarantee, unlimited website usage, hundreds of website packs, product updates, and premium support.
If you decide that you want to switch to the Lifetime Access plan, you can do this at any point.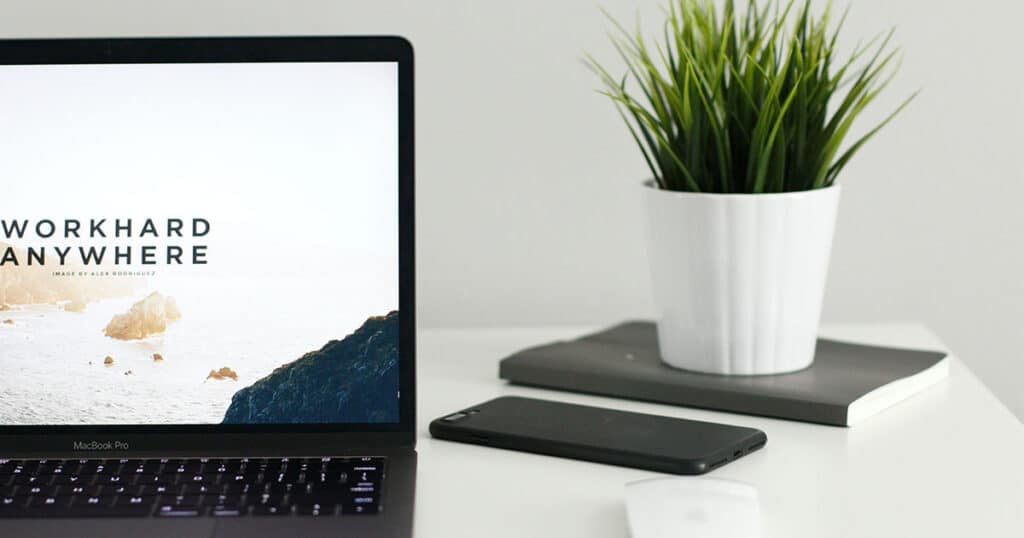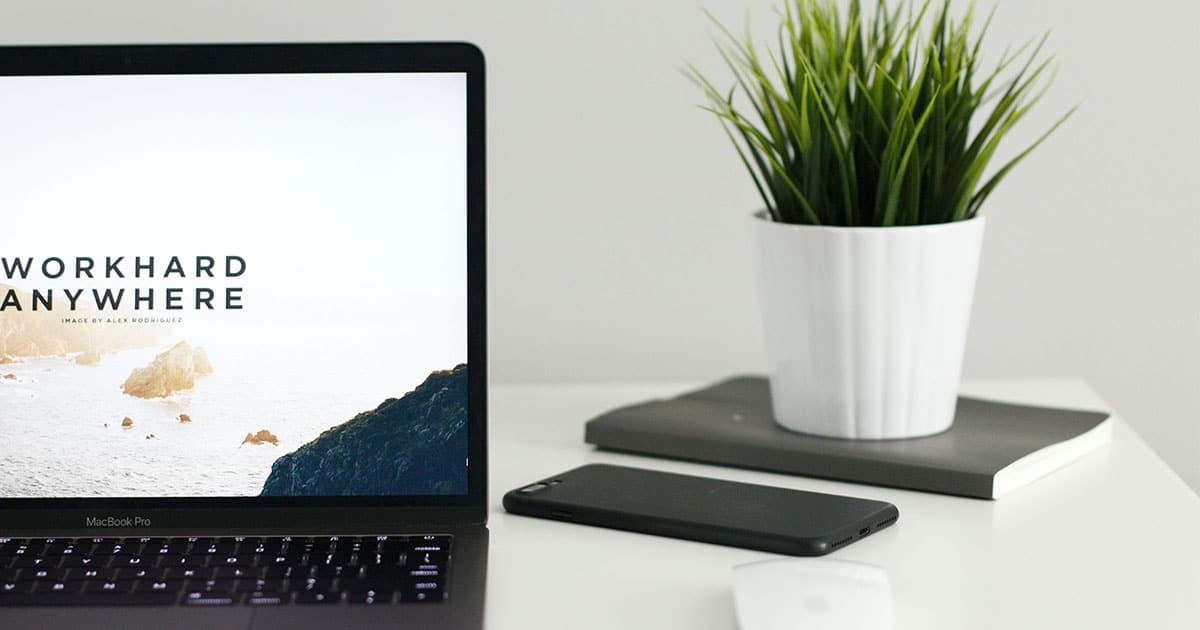 Is the Divi theme easy to use?
A lot of people want to know whether or not there is a learning curve with Divi. The good news is that anyone can use Divi with relatively little hassle.
However, as Divi is filled to the brim with features, you would be forgiven for assuming that it is quite complicated. While the prospect of starting with a blank canvas may be a bit overwhelming and intimidating, we can assure you that Divi is incredibly easy to use.
Nevertheless, it certainly makes more sense to import one of the ready-made layouts and modify this first, rather than trying to do everything yourself. With the endless customisation features, it will quickly become your own.
Ultimately, you can build a website quickly and without difficulty. However, there are heaps of customisation options, and so it will take a little bit of time and discovery to truly maximise everything that the Divi theme provides.
Is Divi good from a security perspective?
Security is a key concern when building any website, and rightly so. Although WordPress is generally secure, there have been security breaches over the years, and we always need to be concerned with possible vulnerabilities.
While there have been some vulnerabilities on Divi Theme over the years, Elegant Themes have always responded very quickly and patched security flaws promptly.
We can see that Divi uses safe and secure coding practices. The theme builder has also been certified and secured as safe by Sucuri, a WordPress security business, with a thorough code audit.
Who Should Use Divi?
You may be wondering whether or not Divi Builder is right for you!
This Elegant Themes Builder is suitable for a wide range of websites. No matter whether you want to build a professional real estate website or you want to build an online gift store, Divi gives you the ability to do so.
There are hundreds of templates and endless customisation options, so you are going to be able to create a website that is perfect for your specific needs.
Plus, with Divi Ecommerce, you will have no problem creating a site for the purpose of selling products or services.
So, this WordPress theme solution is clearly suitable for a wide range of purposes. However, if you are a professional and you are an expert in coding, you may prefer to go down this route.
If your website building knowledge is limited and you are not proficient in coding, the Divi Builder makes a lot of sense.
Yearly Access Vs Lifetime Access
You may be wondering whether or not you should opt for the Yearly Access option or the Lifetime Access Plan.
How much does each plan cost?
The Yearly Access option costs $89 per year, whereas the Lifetime Access plan is a one-off fee of $249.
With the Lifetime Access option, you will simply pay $249 once and then you never need to pay this fee again, meaning you will get lifetime premium support and lifetime WordPress updates.
Which plan is best for this WordPress theme builder?
For most people, the Lifetime Access option makes the most sense. After all, most websites are created with a vision of them being used forever. You can't simply build a website and forget about it either – updates and changes need to be made to attract readers and customers.
With Divi Lifetime Access, you can have the peace of mind of knowing you can make any amendments you require.
If, for some reason, you only intend to make website amendments for a year or two, it may make much more sense to go for the Yearly Access.
However, once you enter the third year of the Yearly Access plan, you will have spent more than the Lifetime Access would have cost, which is why this is something you need to consider carefully when choosing between the two.
You can upgrade to the Lifetime Access plan
It is worth pointing out that you can cancel your membership or upgrade to a different package at any time once you have signed up. No need to regret your choice!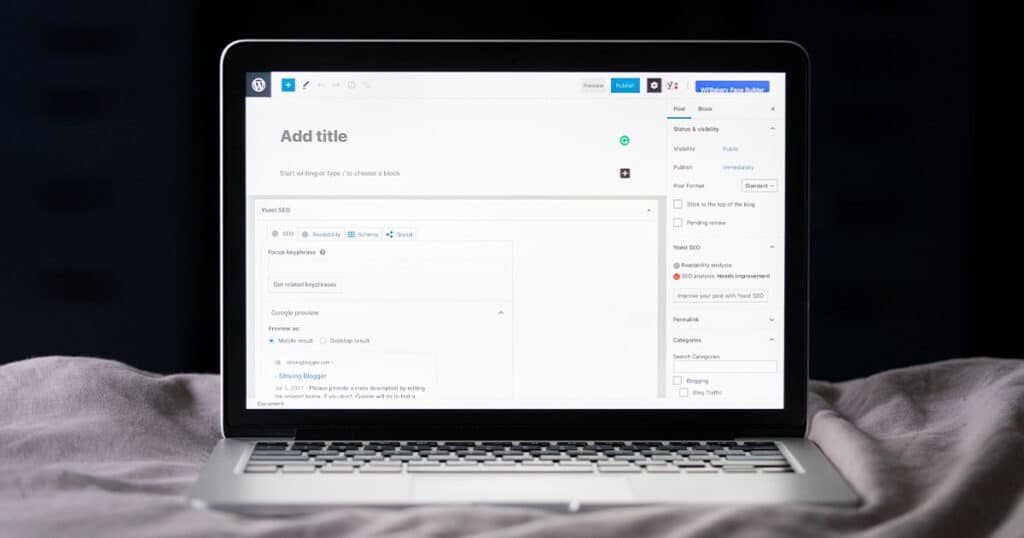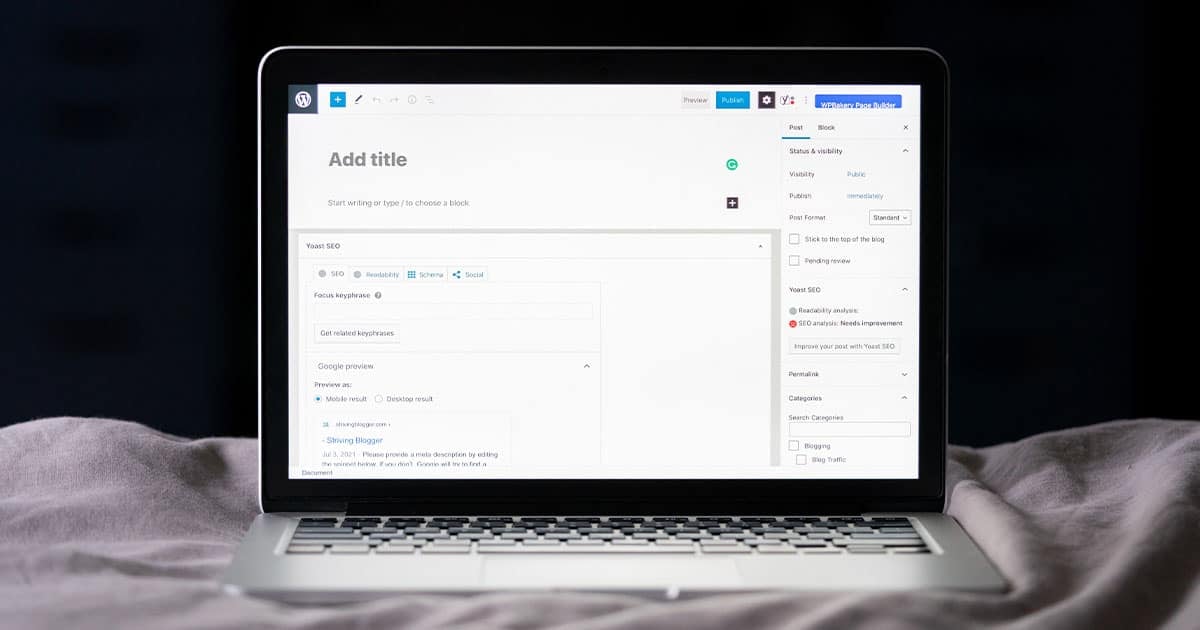 How To Install Divi On Your WordPress Site
If you have decided that you want to make the most of the Divi Builder, you will need to install it. The good news is that it is very easy to do so.
The first thing you need to do is download the Divi Builder plugin. You can then upload it to your WordPress website. It only takes a few steps;
Head to your dashboard on WordPress. You can then upload the file, which should be called divi-builder.zip.
Simply click on Plugins, Add New Link, and then you can upload the plugin.
Click on the Upload Plugin button at the top of the screen.
Select the Plugin Zip file.
Once you have chosen it, you can click Install, and after it has been installed, all you need to do is hit the Activate button.
Voila – now you're good to go!
How To Use The Divi Builder
One of the great things about using the Divi Builder is that it is incredibly easy to use. We should start off by explaining that there are two options for you to select from:
The back-end builder, or
The visual builder
Both interfaces give you the ability to create the same types of sites, with the same design settings and content elements. The only difference between the two is the interface.
The back-end builder lives inside of the Dashboard on WordPress, and you can access it alongside all of the other standard settings on WordPress. It will replace the standard post editor on WordPress, sitting inside of the WordPress UI.
This makes it ideal for making quick changes while you are inside of the dashboard, yet it is also confined by the dashboard. For this reason, most people prefer to use the visual Divi theme editor.
Using the Elegant Themes Divi Visual Builder
The Visual Page Builder gives you the ability to create pages on the front end of your website.
This enables a much quicker design and a better experience. Whenever you adjust design settings or add content, the changes will appear straight away.
You can simply click on the page and begin typing. It is that easy! You can highlight a piece of text to adjust the style or font. From building a page to adding new content, you can do all of this easily, right in front of your eyes.
What User Support Does Divi Page Builder Provide?
The main method of contact if you need some assistance is by using the messenger or chat that is found on the Divi website.
All you need to do is click on the chat icon and then you can type your question for the team. The responses are helpful and prompt, so you should have no trouble when getting the assistance you need.
The Divi Theme Users Group on Facebook
We would also recommend that you like the Divi Theme Users Group on Facebook. This is a great community in which members are all too happy to help one and another out. There are thousands of active members participating in this group.
There are also a number of other Divi user groups. While they are not official, they can be helpful in terms of getting both advanced and basic queries answered.
Divi documentation
Despite the simplicity associated with the Divi page builder, you may find that you need a helping hand along the way, and so it is good to see that Divi has plenty of documentation for you to make the most of.
The documentation is very easy to follow. It is laid out in a sensible manner and it gives lots of great examples of how you can achieve the results you are aiming for.
There are lots of video walkthroughs as part of the documentation, so you can see the exact steps to follow. This is incredibly helpful, and we know a lot of people prefer this manner of learning.
We would recommend that you take a look at the Elegant Themes YouTube channel as well, as there are lots of great tutorials on here.
Divi Theme Updates
One of the great things about Divi is that Elegant Themes are consistently working on improving this product, ensuring it offers better performance.
We can see this in the most recent version, this update was all about performance and it has made a HUGE difference to the way Divi works. 
The code behind Divi is leaner than it ever has been, and the performance gains are massive. Plus, they are genuine. This is so much so that Divi now scores 99 on Google PageSpeed Mobile and 100 on Google PageSpeed Desktop. It even hits 100% on GTMetrix. Pretty impressive, right?
Some of the changes to this popular WordPress theme include the following:
jQuery deferral
Gutenberg Stylesheet deferral
Dynamic PHP for quicker processing
Inline CSS for quicker loading
Smart styles, which eliminate CSS duplication for smaller files
Smart CSS only loads code that is required for the page
CSS file sizes lowered by 94%
If that was not enough, Google Fonts are now cached and JavaScript has been optimised, bringing about even more performance benefits.
The Main Pros of Using Divi Page Builder
Before we conclude, let's round-up and take a quick look at the chief benefits:
Elegant Themes are continually improving their products and bringing fresh updates
Outstanding value with lifetime updates
Excellent support and documentation
Regular enhancements and a huge range of features
Theme builder capabilities
Full WooCommerce support
Powerful page builder
A true multi-purpose WordPress theme, which is suitable for any project
Final Thoughts
So there you have it, everything you need to know about the Divi Builder from Elegant Themes. We hope that this has helped you to get a better understanding of how the Divi theme works and how you can make the most of it to enhance your WordPress website.
If you are looking for a page builder that offers excellent value for money and enables you to create a website that matches your expectations and vision without needing coding knowledge, Divi theme builder is a great choice. For more information on WordPress, and other themes on offer, read our 2021 WordPress review.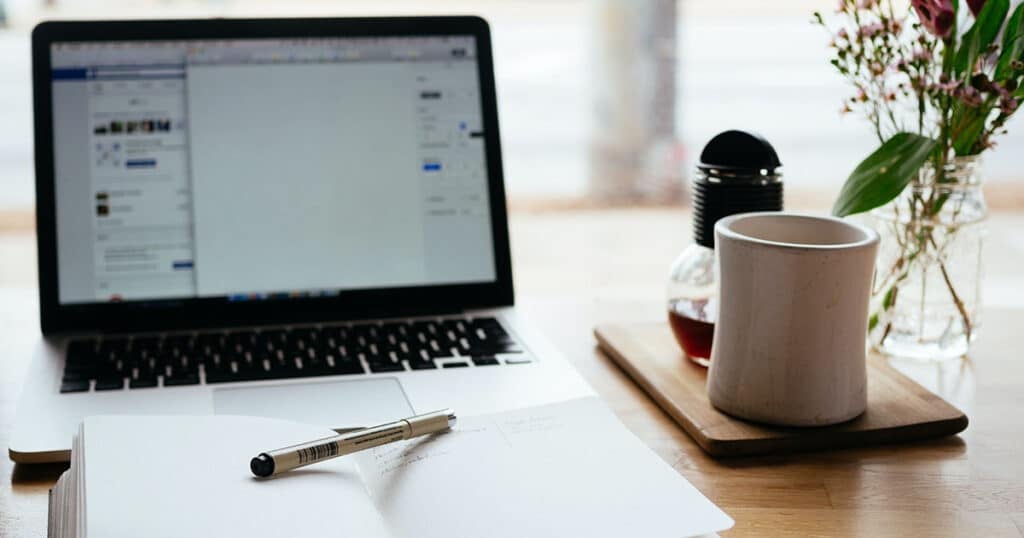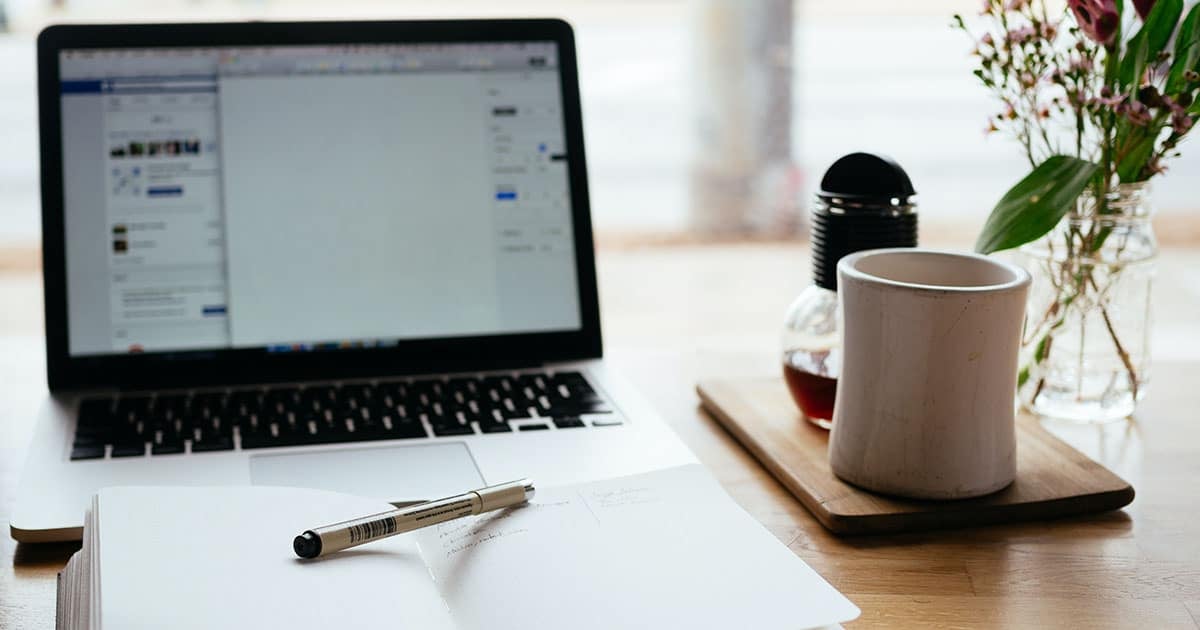 FAQs
Is the Divi WordPress Theme worth it?
Yes, the Divi WordPress theme is definitely worth it. Not only does the theme look incredible, but you can benefit from an extensive list of features so that you can create a website that is unique to your needs.
The main reason why so many WordPress web design experts recommend Divi is because it is highly adjustable and can serve any sort of purpose you can imagine.
The functionality is incredibly impressive, enabling anyone – no matter their experience – to create a website – no code required.
How does the Divi page builder compare to the standard WordPress builder?
There are a lot of key differences when it comes to the WordPress Gutenberg Editor and the Divi WordPress theme builder. A lot of experts would agree that the latter offers plenty of benefits over the traditional block editor on WordPress.
While both provide a visual editor, the Gutenberg editor is incredibly limited. Plus, while Divi provides responsive editing, Gutenberg does not. This means you cannot view different screen sizes in real-time when using the WordPress block editor, which is a concern when you consider the prevalence of mobile Internet viewing today.
The Divi platform is also much more comprehensive. With the WordPress editor, width and length control options are incredibly limited. Plus, while the conventional editing platform has 66+ elements, you can expect 900+ on Divi.
Support is limited with Gutenberg Blocks, whereas you can always rely on getting the help and assistance you need if you use Divi.
Is Divi good for SEO?
When using any sort of page builder, not only do you want to make sure that it is good from the visual perspective but you need to ensure that it will help the optimisation of your website as well. The good news is that Divi Builder is considered good for SEO.
With the Divi WordPress builder, you are going to be able to create responsive pages that render effectively on all devices.
You can also use the Yoast plug-in on Divi, making SEO analysis easy, and there are a whole host of other tools that are designed to help you reduce your site's bounce rate.
The simple system that Divi provides means that amending your meta descriptions is easy. You can also ensure that you have consistent formatting from page to page, which is another important element when it comes to search engine optimisation.
Can I try Divi for free?
Yes, there is the option to try Divi for free. You can use the demo version. All you need to do is head to the Elegant Themes website, and you will then see that there is a "try Divi for free" button. This will take you directly to the demo, where you can try Divi yourself to see whether or not it is right for you.
Elegant Themes also provide a 30-day money-back guarantee, which starts from the date your purchase was made. If you would like your money back, simply send an email to support@elegantthemes.com, describing your problem and requesting a refund.
To your success,
Jackson