Trying to discover if Elementor is the correct page builder plugin for you, your business and your website? You've come to the right place, our in-depth Elementor review covers all of the features provided by this drag-and-drop page builder plugin for WordPress.
We'll take you through every stage of Elementor's plugin interface, talk about its many tech-savvy features, its usability and why it's one of the best tools for designing a top-tier WordPress site.
We will also touch on pricing, versions, the Elementor user interface, speed and unique page templates. With this knowledge, you can decide whether Elementor is the right WordPress website platform for you.
What Is Elementor?
In a nutshell, Elementor Ltd., designed by an Israeli software provider, is a web development service. The Elementor theme builder enables WordPress creators to fashion and tweak websites through an easy-to-use drag and drop technique, which boasts a nifty built-in responsive mode and premium Elementor extensions.
To date, it's one of the best WordPress page builders available on the market, and as such, is the preferred choice for many web designers, especially those looking to use custom CSS, tech-savvy WordPress plugins and a handy drag and drop interface. Combined with Elementor's responsive design controls, it's easy to create an entire site from scratch using this WordPress editor.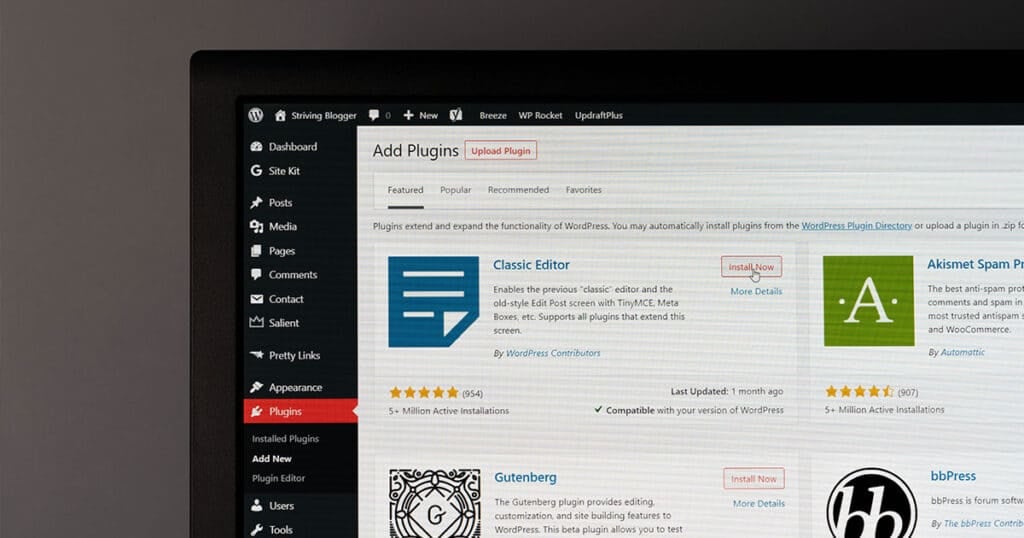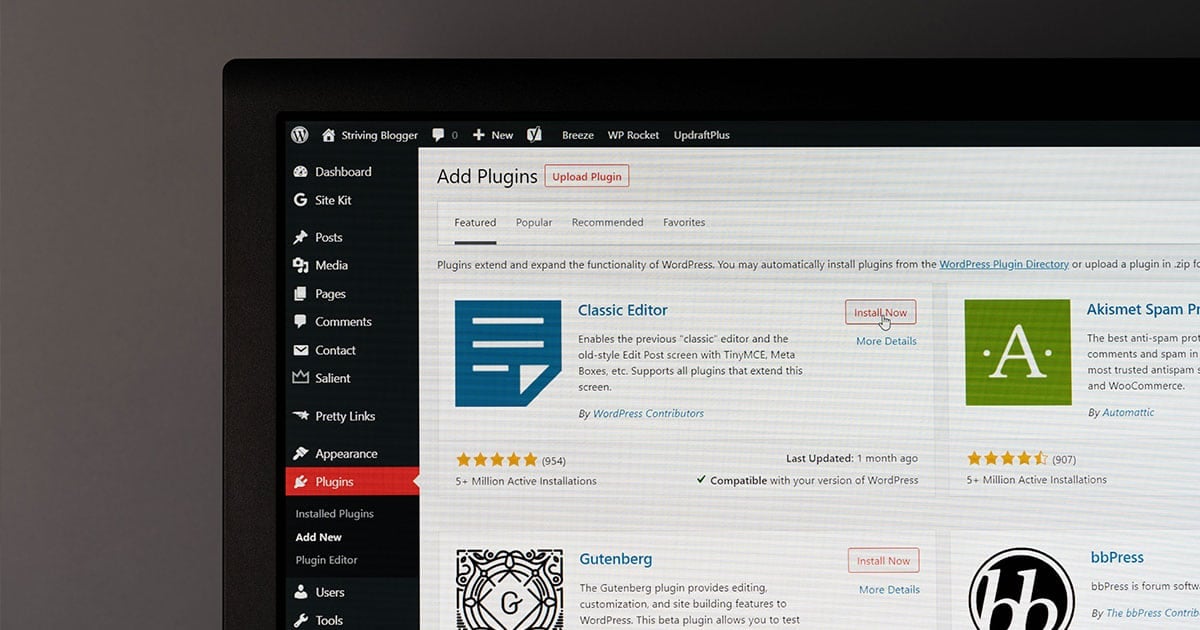 Why Use A Drag-And-Drop WordPress Page Builder?
For those looking for a tool that will help them to create the website of their dreams, using the likes of pre-made content blocks, widgets and modules, drag and drop WordPress builder such as Elementor is a great option. Why? It allows newbies and technophobes to build a website without the need for major tech skills.
However, it does help to invest in the services of a web development team if you wish to create something extremely special and a site that embodies your brand, business or personality.
Unique page designs
There are multiple pages and design templates to choose from, so irrespective of your industry and style ideas, there is something to suit all personas.
From corporate layouts to fashion styles, to quirky designs and more, there are hundreds of WordPress theme options to choose from. All are listed by category, which makes the process of elimination that little bit easier.
More layout options
When it comes to layout, this is an important feature of your website build. It's wise to create something that is easy to use and suits your clientele. In this Elementor review, we discuss layout options in detail, including those available with the Elementor free versions and the pro popup builder.
Avoids use of WordPress' block editor
A block editorial is a handy tool designed with those with little technical expertise in mind. Users can use this tool to easily create the likes of a table block. Simply select your rows and columns and you are good to go.
You can start adding content as and when you please by manoeuvring content elements in different directions. You can even edit them as single blocks, which allows users to craft media-rich content in an instance without the need for custom CSS coding knowledge.
No coding knowledge required
Unlike some similar software options, Elementor lets you create multiple templates alongside your WordPress site, and you won't be required to have in-depth coding knowledge, or in fact, any at all.
This is the case with both the free version and Elementor Pro.
Compatible with all WordPress themes
Elementor, unlike other providers, is compatible with all WordPress themes, which makes it a very versatile drag and drop editor.
Not only can it be used by individuals and developers alike, it can be used alongside an array of themes, from business style designs to more corporate options. This tool can fashion numerous posts and pages or in fact, create an entire site.
Read more on how to install themes on WordPress.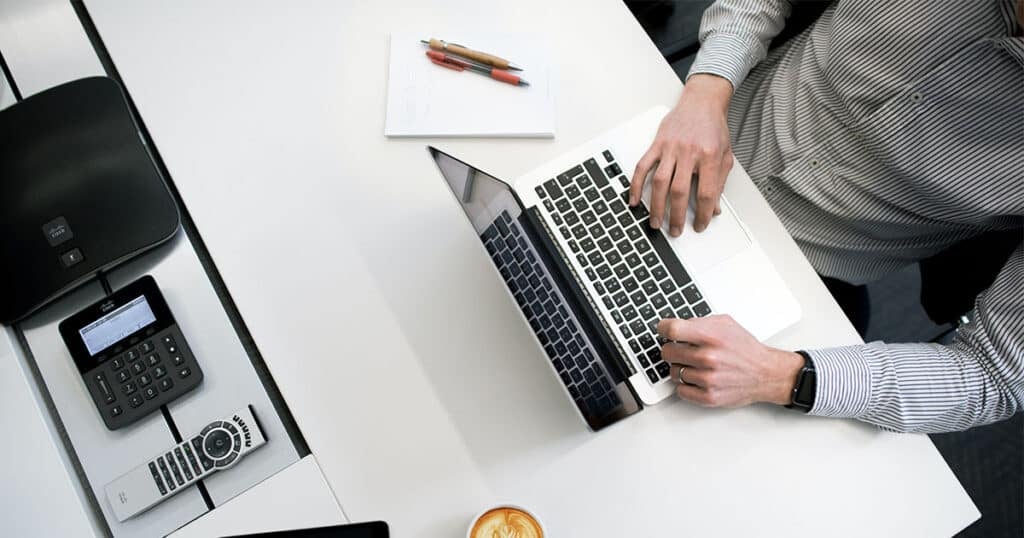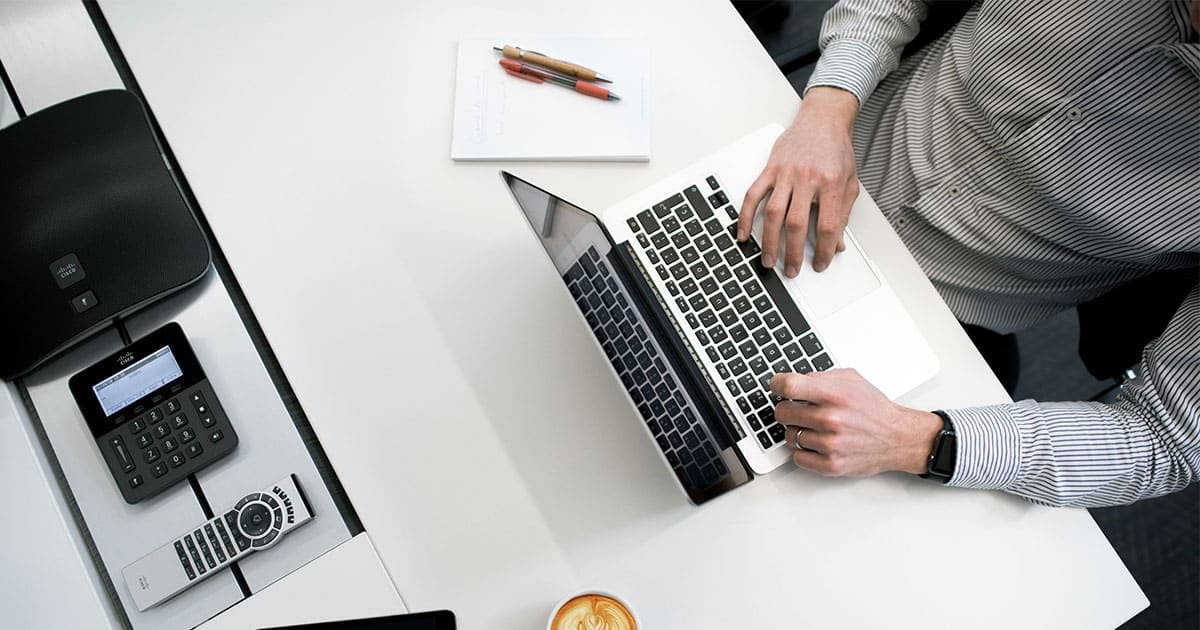 Key Features Of Elementor
From tools that allow you to create unique pages and posts to an interface that is 100% separate (which means you get to avoid the standard block editor), to how easy this plugin is to use – there are numerous benefits to using the Elementor drag and drop interface to build an entire site from start to finish.
Over 90 "Elements" available
From images, to headings, to buttons and more, one of the best things the Elementor theme builder offers is a series of unique and impressive designs and page layouts, meaning there really is a style to suit all! To top this off, you need not be a professional or have any coding experience to fashion a tech-savvy looking site and one that is user-friendly and features multiple pages.
This is a hugely important aspect to consider if you're on a smaller budget and can't afford to invest in the services of a web designer to build you a website from scratch. Although, if you do want a web developer to help you with all or part of your site build, Elementor is a plugin many web development agencies prefer to work with.
Easy drag-and-drop editing
The handy drag and drop WordPress theme builder helps developers and individuals save time when crafting websites. Additional benefits to these nifty page builders comprise faster mock-up creations, something that comes in extremely handy when planning the initial development of a new web development project. It allows you to preview what your website will look like and how it will appear to users.
Real-time website editing
With the Elementor theme builder, what you see is what you get! This means the page you see in the Elementor interface is exactly what site visitors will be able to see. This avoids having to flip between build and preview modes or the back and front end of your website, which can use up precious build time.
SEO and mobile-friendly
All pages built using the Elementor plugin are SEO-savvy and mobile-responsive, which makes this an ideal, modern-day option for those wishing to design a website that can be used across all platforms, from mobile, to tablet to laptop and PC.
The Elementor interface is a modern-day tool designed to suit all needs and devices.
Template library
All in all, there are over 90 content modules or elements to select from, including those we have already mentioned in this Elementor review, and the likes of buttons, counters, carousels, testimonials, progress bars and so much more.
The majority of these elements work with a drag-and-drop style theme builder, which means you can select any one of the many elements and place it in a new area by simply dragging it to where you want it to be in the Elementor interface.
There's a huge library of templates available, all of which have been pre-made. These templates can be selected, imported and tweaked to suit the style of your site and business needs. At present, there are an incredible 150-plus free templates available and 300-plus pro templates to choose from.
On top of this, if you have any templates of your own, these can all be saved to the Elementor interface.
If you're using Elementor Pro, you can embrace the in-house Theme Builder feature. This unique tool enables you to update your theme's key elements, such as the footer and header, as well as any single post templates, or blog archives. There is more on this later on in our Elementor review.
WooCommerce integration
Elementor is privy to an entirely new WooCommerce Builder element. This is similar to the Theme Builder but instead enables you to update and edit all existing default WooCommerce pages, including single product pages or product archives.
New popup builder
With Elementor's visual editor, you can easily fashion numerous pro-style popups using the popup builder, all of which add value to your website. There are a variety of design features and widgets to choose from, which means there is something to suit all.
These widgets and design features are constantly being added to, meaning there is a popup template to suit all.
Those using the Elementor popup builder can pick from a huge selection of pre-made popup templates, all of which are constantly being added too. These templates and popups can help you to create attention-grabbing campaigns, heighten your email list, and boost sales and include some of the following.
Email Subscription
Lead Capture popup builder
Sales and Promotion
Content Lock
Welcome Back Communications
Login Features
Exit Intent
Related Products
Customer Announcements
Welcome Features
Elementor Pro option available
As well as the standard version of Elementor, Elementor Pro is readily available to purchase and offers more page builders and templates, although 90% of this plugin's tools and Elementor templates are available for free.
If you're a more advanced user, however, Elementor Pro could be the perfect option for you and one that boasts an array of interesting features including:
Over 50 additional content modules or elements.
More than 300 unique page templates, in addition to those already available with the free version page builders.
A Theme Builder (this is an element that enabled users to update their site's headers and footers within their current theme).
A WooCommerce Builder (an element that allows you to re-fashion your existing product pages within WooCommerce).
A Popup Builder (a nifty element that allows users and web developers to design and create pop-ups. These pop-ups can be integrated with the likes of an opt-in form or a special discount or offer).
A Visual Form Builder (available with numerous integrations boasting various prevalent marketing tools).
The option to create Global Widgets and reuse them throughout your existing site.
Option to fashion custom CSS to any existing block within Elementor and add your own templates.
The option to distribute Elementor elements in the shape of widgets and sidebars.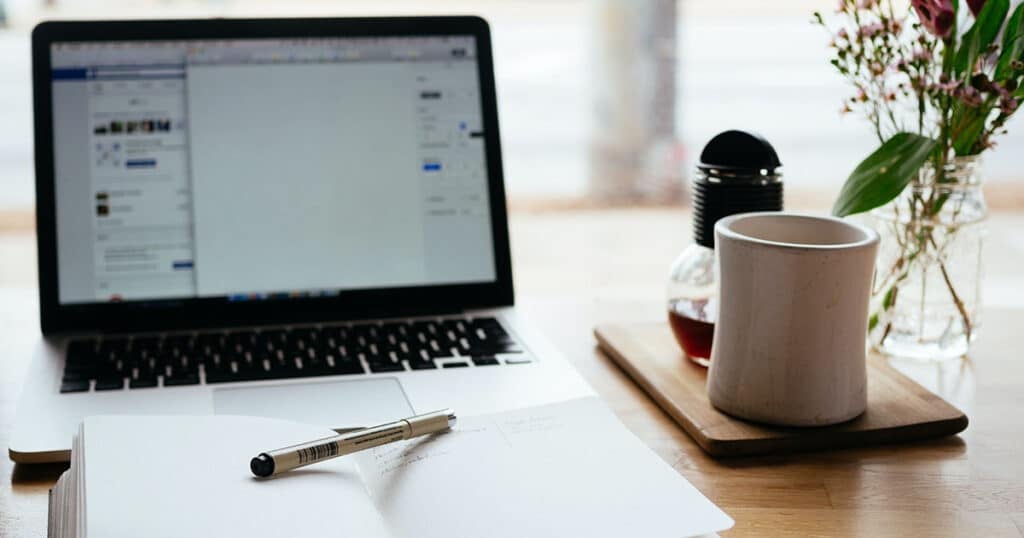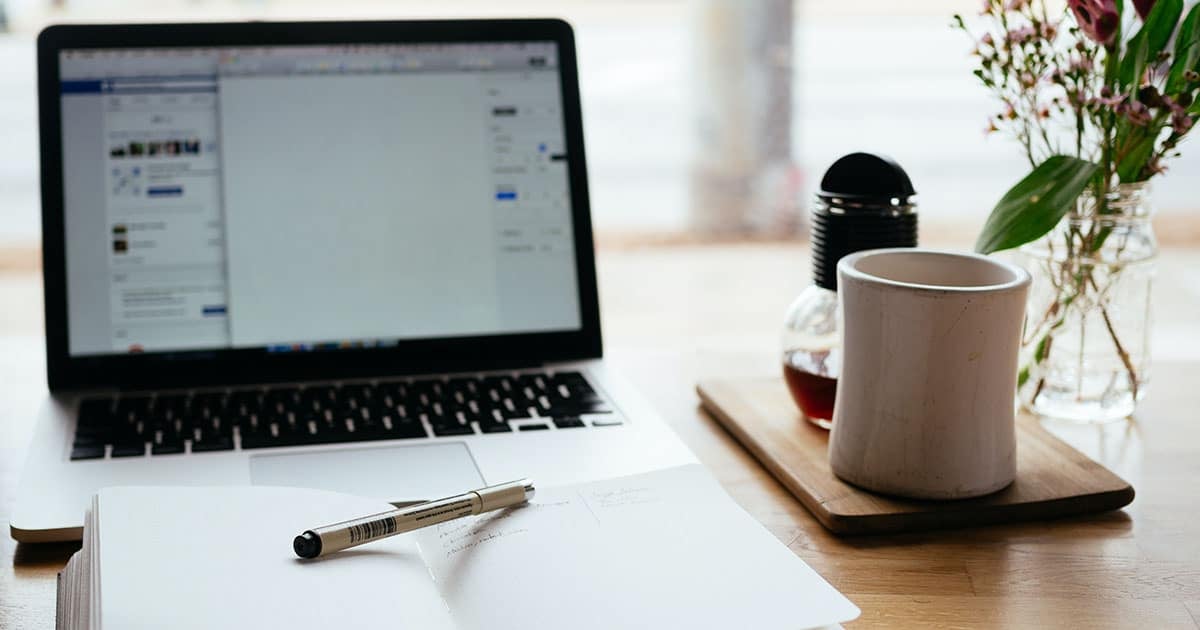 In-Depth Elementor Review
WordPress page builder plugins are hugely prevalent in this day and age. Why? Not only are they easy to use, but they also produce quality content. This is one of the reasons an impressive five million people use Elementor page builders and Elementor templates across the world.
This website builder allows beginners and pro developers to create and edit websites through and through. From customising and editing pages, posts and landing pages, to embracing this nifty page builders drag and drop features, Elementor is a go-to for many wishing to create a quality website.
One major benefit to Elementor is that users don't have to switch between the backend and the front end to preview posts. Instead, they can view changes live as and when they are made. Another benefit?
Those choosing to use Elementor don't need to be advanced in the use of code to make updates or changes and will still be able to create a beautiful layout. All that is required is the Elementor editor. If you get stuck at any point, you can always speak to a member of the Elementor team, who are available through the community.
Those that use this platform tend to enjoy all the features it offers, particularly the reusable templates, which users can create without too much effort. When you invest in the services of a web developer, these can be fashioned to an exact style. Alternatively, there are over 150 pre-made templates to choose from, all of which are available instantly to those who choose to use Elementor.
This time-saving tool is one of the many reasons Elementor is adored by both WordPress users and web designers alike, especially those who wish to create custom designs for themselves using the same Elementor interface. It's a great option for clients and colleagues, too.
Looking for even more customisation? The Pro version of Elementor allows users to edit and update every aspect of the website. This is known as 'full site editing', and is a nifty feature that allows for complete modification.
Pricing
This differs between both the standard version and the pro version of Elementor. If you've decided to opt for the Pro version, you'll be privy to up to five pro plans. These plans range from $49 to $999 per year.
Elementor Pro boasts free support from the Elementor team. To access this, simply check out the forum on WordPress.org. If you require help with features on the free Elementor version of the page builder plugin, this forum is again your go-to. Simply post a support request and you'll receive a response in little to no time, usually within one or two days at the most but often sooner.
If you've upgraded to the Pro license, those who use Elementor will be privy to one-on-one email support.
Alternatively, sign up for the Elementor Facebook group. This is a great option for those looking to receive a much speedier reply as it is here you will discover a thriving community of Elementor fanatics.
Other options include both Studio and Agency plans, both of which boast VIP live chat support. This is a much speedier way to make contact with those in the know.
Read more on WordPress pricing (insert link).
Elementor interface design
With the Elementor WordPress plugin theme builder, you'll be privy to a separate interface, which enables users to create, edit and update posts and pages. In a nutshell, this means the majority of work happens outside the standard block editor, which WordPress is best known for.
Ease-of-use
Fashioning content with the Elementor editor is a joyful experience, to say the least. To do this, you simply need to use the drag and drop features or the screen-based widgets. Using these features allows businesses, brands, clients and developers to customise every aspect of the widget. This includes altering the hues, shapes, sizes, fonts, backgrounds spacing, and more.
Another point to note in terms of ease of use, Elementor is entirely mobile responsive and enables users to set distinctive mobile settings for all elements selected. On top of this, it's easy to hide any element on tablets, desktops, or mobile devices by simply flicking a toggle switch.
Other nifty features include adding motion effects such as parallax and animation – all of which can be administered at the click of a button.
All in all, the Elementor page builder is extremely easy to use and the structure of the layouts are straightforward. To begin, simply add a new section, otherwise known as a row. Within this section, you can choose to add single widgets which stand alone or as columns.
Page performance
Many bloggers and web developers are concerned when it comes to how programs such as Elementor affect web speed. Page load times after all are part of the algorithm of Google's ranking, which means having a site that loads as speedily as possible is the utmost goal.
To test Elementor speeds, developers often use a test landing page that engages one of the pre-made templates and runs it through GTmetrix via several configurations – including those with and without cache enabled.
The end result? This is one of the quickest options out there for websites of all styles and sizes, including WordPress site platforms used by both creative and corporate businesses.
Read our guide on how to use WordPress for a blog.
Templates
We've already touched lightly on this in our Elementor review. There are numerous templates available, all of which have been pre-designed, meaning you can source a template that is perfectly suited to your style and the requirements of your consumers.
In addition to the many tech-savvy, unique and interactive templates available, you can also add your own templates. on top of this, you can use the services of a web developer to help you create a custom template, bespoke to your exact needs.
Content "Elements"
The easiest way to add content elements is by investing in a 'Table of Contents' widget, which automatically generates content pages based on a heading tag hierarchy.
Content elements are especially useful to those who publish long-form content, as publishing a content table assists site visitors and search engines when it comes to navigating around your website.
With the Elementor contents widget, users and developers can't add a contents table in a simple and efficient manner. This will be automatically generated, and the contents (as already mentioned) will be based on the heading hierarchy.
For example:
If you use this nifty widget alongside the Elementor Theme Builder, which features in the Pro version, you can add a table of contents automatically, all without having to lift a finger.
When a web visitor clicks on a link in the contents table, this works in the form of an anchor and instantly takes them to the section of the web page they wish to navigate to.
How to create a contents table with the Theme Builder
As well as using the Table of Contents widget, users can automatically add a contents table to all (or part) of their content using the handy Theme Builder alongside single post templates.
To do this, you will need to begin by editing or creating a single post template to the location where you wish to place a table of contents. This may be on a particular page, a blog post or in an FAQ section.
Once you have your single post template open, it is time to add a table of contents widget. You should place this exactly where you want the contents table to showcase. You can find this widget in the 'single' category.
Once added, you will see a headings list, showcasing all of the headings currently present on the page or in the post.
The next step requires you to configure settings. You can do this by opening or clicking on the settings tab in the widget, and use the 'content' tab to edit these settings. It is here you can add titles, specify heading tags and other containers such as anchor links. You can also exclude any irrelevant headings using the CSS selector.
You can personalise your table of contents using the 'marker view', which allows you to choose between bullets and numbers for your contents list, weird wrap, hierarchical view and more.
SEO
The next point we are going to discuss in this Elementor review is SEO. But what is SEO? This stands for Search Engine Optimisation and is the key to improving your site's rankings, driving traffic to a specific page and raising awareness in search engines.
With a hardy SEO toolset, you can unlock your site's full marketing potential, as well as source and fix and web-based issues.
All in all, SEO enables website owners to provide visitors, clients and customers with the content they want to see when they want to see it, and now, this handy feature can be integrated with Elementor.
eCommerce integration
WooCommerce works alongside WordPress in the shape of an open-source e-commerce plugin. It has been created with both small and large-sized online businesses in mind, especially those who use the platform WordPress.
Its key benefits include being extremely simple to install and personalise, which makes it a popular choice for businesses wishing to sell a variety of products and services online today.
Whether selling clothing, office products, a particular service or food and beverages, being able to integrate Elementor with WooCommerce is an asset to online businesses wishing to use their platform as a shop.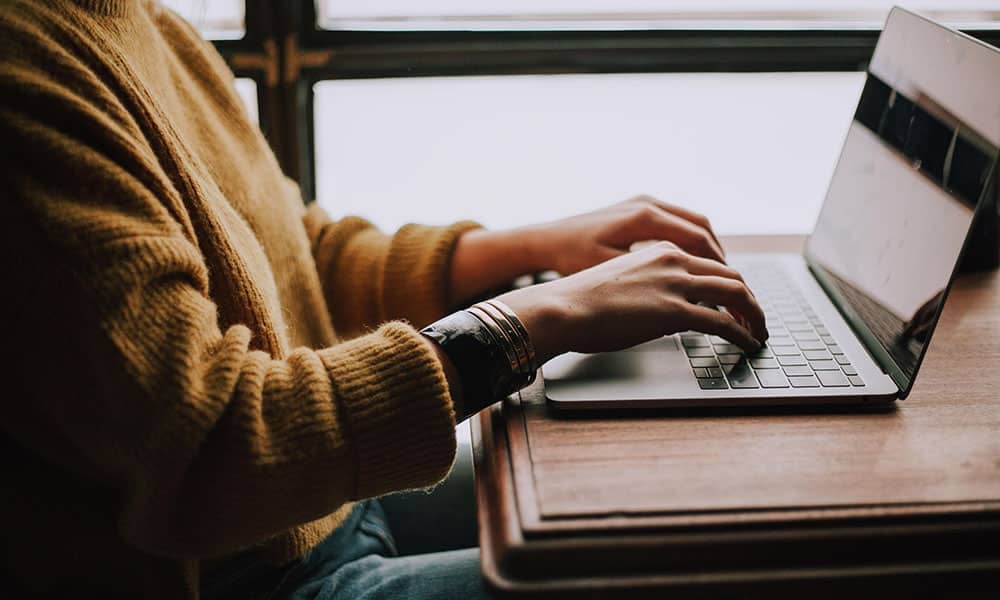 Conclusion
Elementor is one of the most prevalent free live WordPress site page builder plugins available. A free version is a great option for around 80% of Elementor users, whilst the Pro option packs a punch in terms of exceptional sites, and as such is a good choice for individuals and businesses looking for website builders that offer everything and more, all for a reasonable price.
In this review, we've tried our best to cover an array of Elementor's features as well as many of the uses this hugely popular WordPress page builder plugin utilises, irrespective of whether you're using the free option or the Pro version.
Who Should Use Elementor?
Whether a newbie or a pro web developer, most are impressed with this tech-savvy tool. It offers all the features most major page builder plugins provide, for an affordable price. All in all, it's an easy-to-use, dependable solution suited to a wide range of tastes and abilities.
One of the major Elementor benefits is how simple it is to understand. On top of this, it's one of the only plugins out there that offer an array of free features. This is why most begin with the free version and if they enjoy using Elementor, then move on to the Pro option.
If you're looking to create a professional, yet unique website, Elementor is a great DIY solution, especially for those with zero coding skills, CSS or HTML knowledge.
On top of this, Elementor is the perfect option for those who feel limited by default block editors. This tool allows you much more creative freedom when it comes to placing content exactly where you want it to be, ensuring all columns are aligned or images are uploaded fixedly.
In a nutshell, Elementor is for people who wish to create stunning web pages without actually claiming to be a designer. Of course, if you wish to create something completely out of the box, you can hire the services of a top-notch web designing team to assist you.
Elementor Vs Elementor Pro
Elementor in its standard form boasts numerous free support features, all of which can be sourced on the WordPress.org forum.
If you require assistance with any of these tech-savvy features in the free option of this nifty WordPress page builder plugin, simply check out the many forums for information or post your support request into the group chat area. This usually warrants a reply within a day or two.
If you own Elementor Pro, you can expect support that is entirely one on one. Despite this, replies can still take between one and three days. This is heavily dependent on the query. For a quicker response, simply sign up to the Elementor Facebook group and be privy to the thriving Elementor community.
To take advantage of the speedy VIP live chat support, opt for the Agency or Studio plans.
What do you get with the pro version?
The standard version of the Elementor theme builder for WordPress plugin boasts numerous nifty, tech-savvy features in itself. Elementor Pro on the other hand brings a great deal more to the table. We've listed some of these features below;
More templates
As you would expect, there are a huge number of tech-savvy templates, blocks and kits available with the Elementor Pro page builder. All in all, there are an impressive 300 templates to choose from when you upgrade to Elementor Pro.
To add a template to your WordPress site, simply use the Template widget (this is in the Pro version) or select the folder icon, which can be sourced on the editing screen.
With so many templates to choose from, there is something to suit all styles and tastes. Finding a template that suits your exact needs or business/brand style is as easy as a walk in the park. No matter which industry you're based in, there is a pre-made template to suit you.
Better and more widgets
With Elementor Pro, expect to be privy to over 50 Elementor widgets in this drag and drop editor. This is on top of the impressive 40 widgets available in the free Elementor builder.
From post widgets (which are handy for displaying the most up-to-date archive posts) to gallery widgets, login widgets, form widgets, navigation menu options, pricing tables and price lists, call to action, PayPal, reviews and more, there is something to suit all, which makes Elementor one of the most versatile platforms out there.
If you're still widget thirsty, simply install a 3rd party widget plugin (there are thousands to choose from) and these all are showcased in the widgets panel.
One thing to watch out for when installing numerous widgets, they can slow the speed of your website's back and front-end.
Those with Elementor Pro will likely not feel the need to embrace third party widget plugins as numerous are available and all assist in creating custom website designs.
Another handy feature of Elementor Pro is the unique and dynamic content. You can obtain almost any type of content by using the editor suite. This includes site titles, features images, page titles, post meta, tags, site map, navigation menus, and more. All invest in the various dynamic content styles available with Elementor Pro.
On top of this, Elementor Pro is 100% compatible with the prevalent and Advanced Custom Fields (ACF) plugin. What does this mean? Investing in ACF or ACF Pro allows users to insert custom fields into their WordPress site without hassle using Elementor content.
Global widgets
If you find that you need to reuse certain widgets and edit them from one place, Elementor Pro is your go-to and offers just this. Simply save your chosen widget as a Global Widget and add it to any page that you have created with Elementor.
The best thing about this? Editing a widget in one single space will apply any changes everywhere the Global widget is applied. This is a little like saving and investing in a global template.
The only difference? The template can boast numerous widgets.
Navigating The Elementor Interface
To navigate through Elementor, follow the tips below:
Press CTRL + E or CMD + E or to open the Finder or click on the Hamburger icon. This will take you directly to the 'Style and Settings Configuration' section.
The next step requires you to type the page, template our post name into the search area that you wish to update or edit.
Visual preview
You can choose the visual preview by clicking on the 'eye' icon in the left-hand corner of the page. Otherwise, you can install a 'visual link preview' plugin to switch to this mode.
Sidebar
Downloading a 'sidebar' widget will allow you to add a custom sidebar to any page or blog post on your website.
To do this, click on 'Appearance > Widgets'. This can be found in the WordPress Administration Screen. Select the Widget you wish to add and use the simple drag and drop feature to place it on the sidebar that you would like it to appear on.
Otherwise, click on the widget, (if working with more than one theme, choose the destination sidebar) and click 'Add Widget'.
Widgets
Widgets, when used in Elementor, come in the shape of an element that can be added as an application or as a stand-alone option.
Widgets are easy to activate and create a more user-friendly experience for visitors to your site. There are numerous widget options available, all of which can be integrated with Elementor.
Final Thoughts
All in all, Elementor has managed to create a tool that offers the best of both worlds in terms of exceptional design, popups, unique, customisable display options, together with reliability, flexibility, and stability.
Looking to explore WordPress more? Read our comprehensive WordPress review.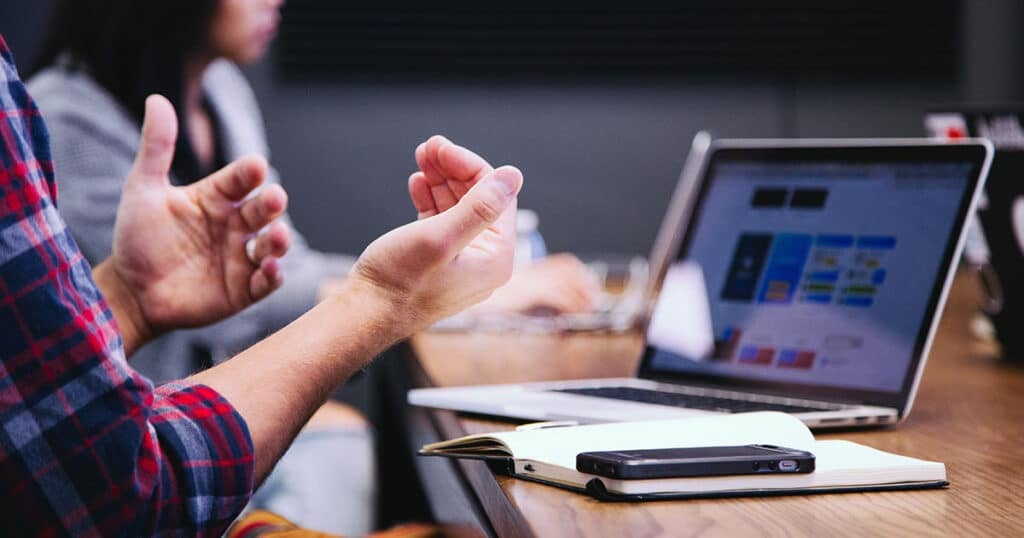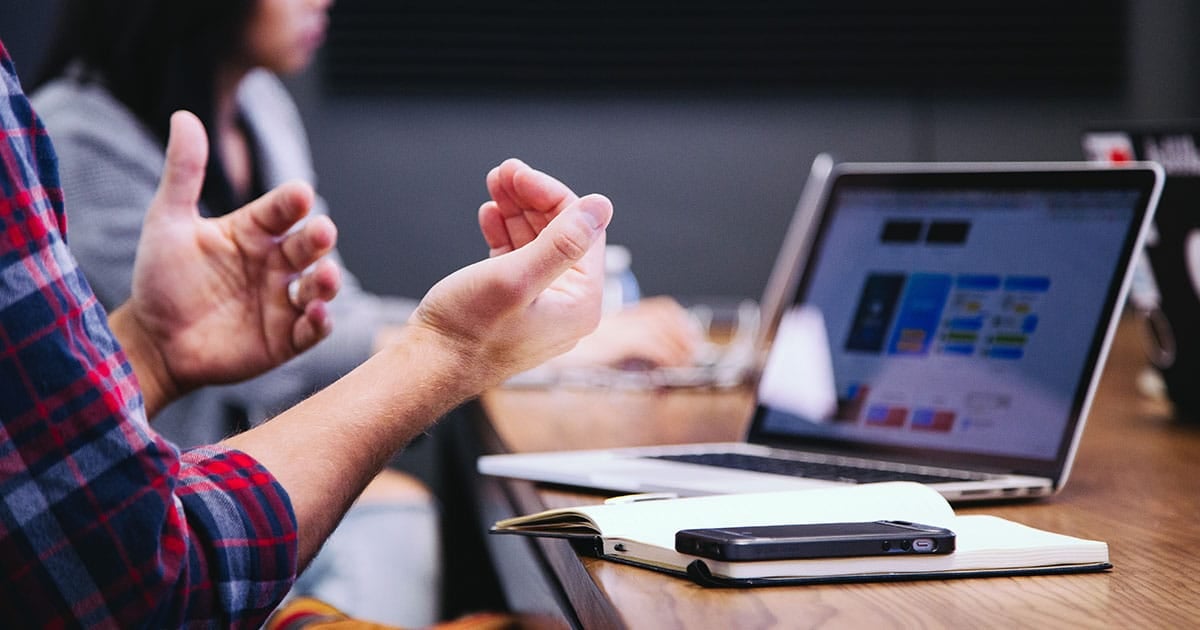 FAQs
Does Elementor work with any WordPress theme?
Now that the Elementor Theme Builder is readily available, you can work with numerous themes, which allows you to fashion custom footers, headers, archive pages and single posts. If you are a marketer or web developer, this is a godsend.
How many WordPress websites use Elementor currently?
Elementor is one of the most prevalent website builders on WordPress to date.
With an impressive 5 million-plus websites using this code-free tool, Elementor's open-source platform invites web professionals, comprising web designers and developers, as well as marketers in over 152 industries to embrace web design.
What functionality can Elementor Elements add to my WordPress site?
Elementor is an ideal tool for web creation in all markets, whether corporate or creative. From building websites in their entirety to fashioning specific landing pages, there is a template to suit all.
Users can create everything from sales pages to custom forms and promotional pages. If you have a specific style of the site in your head, it's likely Elementor can assist you in designing it.
Is Elementor Pro worth it?
Yes is the simple answer although it's not necessary, this is entirely dependent on what you want to get out of this tool. Elementor Pro is certainly worth the money and is not just a page builder.
If you wish to go above and beyond when it comes to creating a tech-savvy, interactive site that suits both your business needs and the needs of your clients, Elementor Pro will help you to do just that via a wide range of additional templates and blocks.
If however, you're just starting, or haven't yet tried Elementor, begin with the free version of Elementor first and see how you get on. You can always upgrade to the pro version at a later date.
Still struggling to decide, talk to the Elementor team to learn more about what Elementor Pro offers.
Is the Elementor free version good enough for a business website?
The free Elementor option comes with a huge number of tech-savvy features, all of which allow individuals, web designers and developers access to tools that allow them to create stunning web pages and blog posts.
The main features include text, headings, rows, columns, testimonials, maps, images, tabs and more. This is more than enough for a business website. You can always upgrade to the Pro version at a later date.
To your success,
Jackson