Today, we're going to show you the top 10 WordPress alternatives to ensure you have the best tools to build your dream site.
What is a WordPress site?
WordPress is an open-source content management system (CMS) that has been available since 2003. WordPress is primarily used as a drag and drop website builder and blogging platform, but also offers commercial capabilities that more and more companies are gravitating towards.
Thanks to WordPress's ease of use, open-source (free!) nature, and incredible versatility, the platform has catapulted itself to almost immeasurable levels of popularity. In fact, there is estimated to be around 60 million websites that are built on the WordPress platform, attracting over 400 million people every month!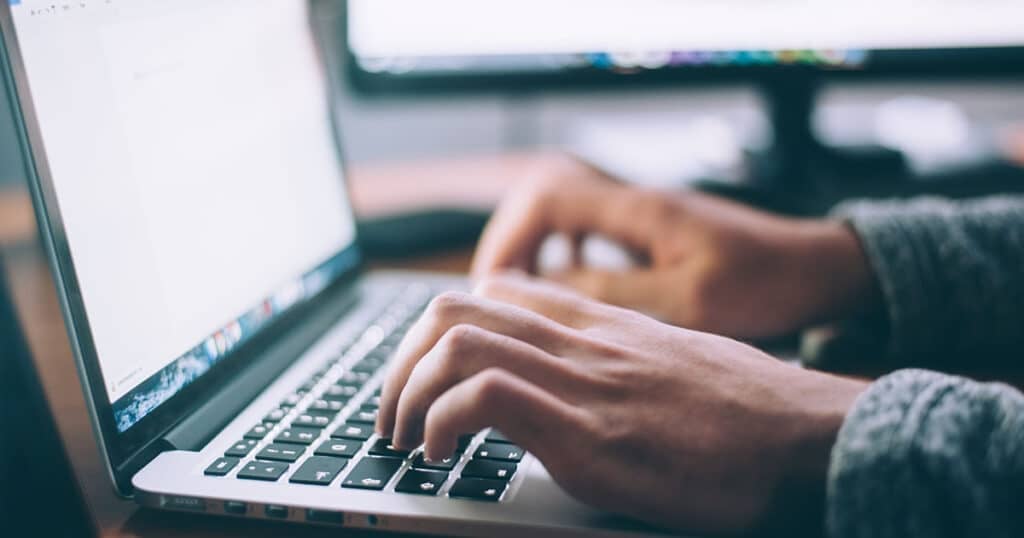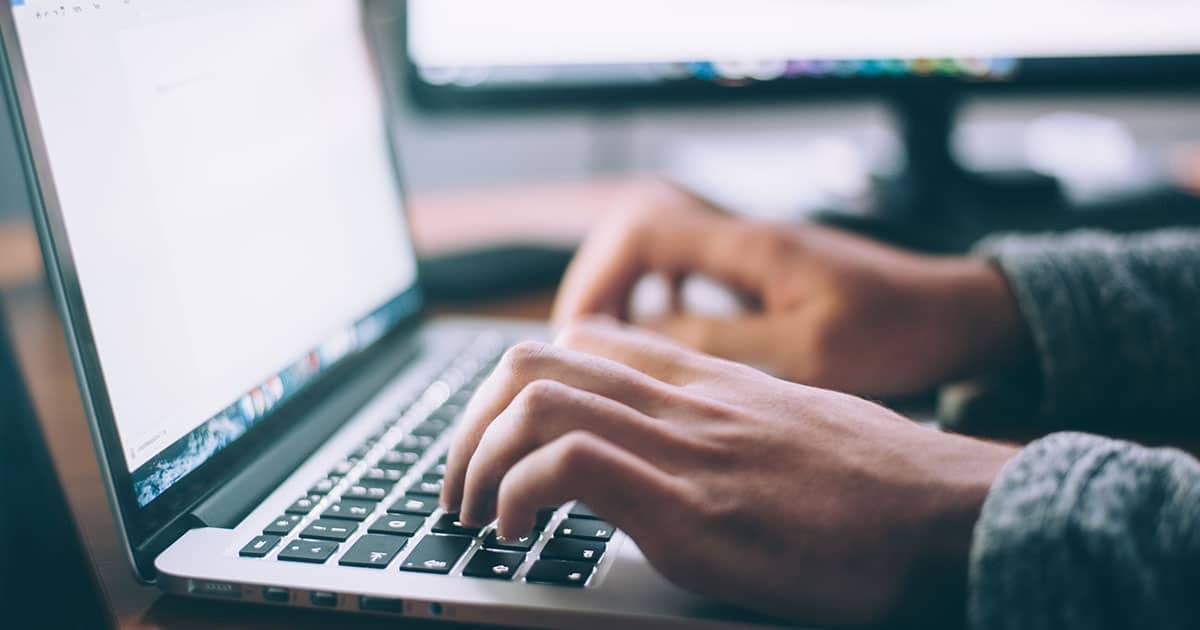 One of WordPress's most innovative features is its "Plugins" setup. WordPress developers & users have access to over 50,000 free plugins that add all sorts of functionality and features to their websites. Because of this, nearly every WordPress site is completely unique and website builders have an amazing level of freedom to craft exactly what they need.
Why would you look for an alternative website builder?
With WordPress being such a powerful and accessible website builder, why would you want to use another platform? Well, even though WordPress is capable across many different website types, it isn't always the very best option. For example, you can definitely set up an eCommerce site using WordPress, but you might find it easier to use something more specialised such as Shopify.
Additionally, there are quite a few extra costs that come into play when you use WordPress to build a professional website. You'll typically have to purchase a domain name and subscribe to a web hosting provider. Some of WordPress's advanced features and plugins also need to be paid for – unlike some other web design platforms.
Finally, you might just not enjoy the WordPress platform. Although many people find WordPress relatively easy to use, it's definitely not the simplest CMS out there. This is a great reason to look into alternatives to WordPress – there is no point continuing with WordPress if you're not feeling a connection with the platform.
With all this being said, let's dive into some of our absolute favourite WordPress alternatives.
The best WordPress alternatives
If you're looking for a viable WordPress alternative, then you've come to the right place. In this section, we're going to talk you through some of our favourite website builders and explain exactly who they're designed for.
Hopefully, after reading this section you'll be able to make an informed decision about which platform is going to be best for you, or at least have a better understanding of what's out there.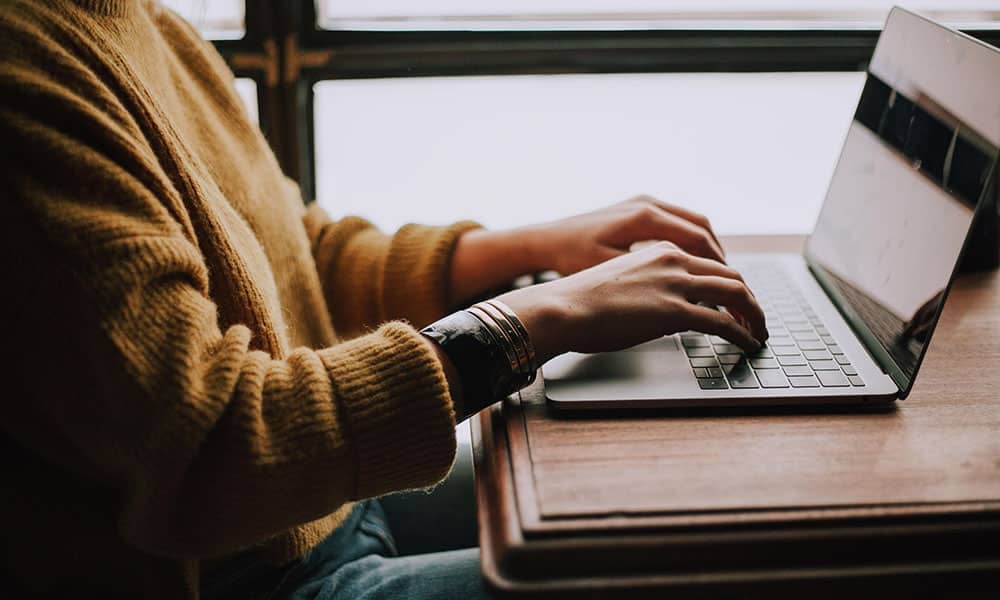 We've broken the WordPress alternatives down into multiple categories to make it easier to find what you're looking for. Whether you need an attractive blogging platform, a powerful CMS, or a place to sell your handmade products, you're bound to discover something interesting.
Do-it-all website builders
The first category of website building tools that we're going to talk about are "Do-it-all website builders". These platforms are incredibly versatile and can be used to create a wide variety of websites, from eCommerce to blogging.
It's fair to say that WordPress itself falls into this category, so if we're looking for a great WordPress alternative then it's important to find something that's just as powerful and has the same all-around functionality.
Wix
Overview
Wix is an extremely popular website builder that has attracted millions of users since its release in 2006. It's free-to-use nature has brought it into direct competition with WordPress, and the debate over which one is best continues to rage on.
In truth, even though Wix and WordPress are quite similar, they are also designed and targeted towards different goals and websites. Where WordPress might offer users the freedom to adjust every part of their site, Wix takes a more structured approach that aims to make website creation as easy and intuitive as possible.
This doesn't mean that you can't craft a unique website with Wix though. The platform is packed with useful features and design options that allow users to transform their website into something that is highly functional and suitable for customers or browsers.
Key features
Wix is built around an interesting "templates" idea, which lets users choose a base design and then add whatever they need on top of it. There are over 800 free templates available, and more can be accessed if you're willing to pay for a premium design. As a result, it's extremely unlikely that you're going to be building a website that looks exactly like someone elses.
Once you have a template set up, then you can add a range of "apps" to your site to improve its functionality. Apps can do anything from implementing a Live Chat feature to transforming your site into an eCommerce store. There are around 200 apps available – some are free but others may requrie a subscription or one-off payment to use.
Wix also provides users with a free domain, meaning they can get their website on the internet without any extra charges. However, using this version of Wix means that adverts will be placed on your website which you can't control.
If you're going to be using your website professionally, then it's likely that you'll want to upgrade to a paid plan to remove the ads. Addtionally, upgrading will mean you can change to a custom domain name, which is important if you want web users to be able to find you easily.
One of Wix's biggest attractions is how easy it is to use. You'll struggle to find a platform that is more simple and intuitive than Wix's drag and drop set up. Within minutes users can build a website that is packed with functionality and ready for customers to browse.
Pros:
Incredibly intuitive and easy to use
Decent selection of templates and apps
Can set up a site for free if you don't care about adverts
Cons:
Using premium apps and templates can incur extra costs
Not as much creative freedom as WordPress and other platforms
Who should use Wix?
If you like the sound of WordPress but want something a little bit easier to use, then Wix is definitely an option to consider. The choice of templates and apps means you'll have loads of customisation options, and you'll also be able to set up a site for free if you want to save some cash.
That said, with Wix it's always worth remembering that premium templates and apps, as well as the removal of ads will add some extra costs. Even with this taken into account, Wix is still one of the best WordPress alternatives for anyone requiring a do-it-all website builder.
Squarespace
Overview
Another great all-around web development tool is Squarespace. Squarespace has burst onto the scene over recent years following huge marketing campaigns and promotional events. If you spend anytime at all watching content on YouTube, then you've probably seen influencers promoting the platform in sponsored videos.
Squarespace takes a similar approach to Wix when it comes to website building – clean, sleek website templates, intuitive functionality, and a very modern aesthetic. The Squarespace website itself is a great example of the style you can expect to recreate when you build your own site.
Squarespace also allows users to build different kinds of websites, including blogging platforms, eCommerce sites, and portfolio pages. Whatever you need a website for, you can almost guarantee that Squarespace will be able to provide the tools that you need.
Key features
You can build a custom website for free on Squarespace by using their 14-day trial. This trial period allows you to see whether or not the platform is going to work for you, and gives you time to really understand the potential that your Squarespace site is going to offer.
After the trial period ends, you'll have to purchase one of the monthly subscription plans to keep your site up and running. The cheapest of these is called the "Personal" plan, but you'll need one of the more expensive plans if you want to integrate eCommerce capabilities.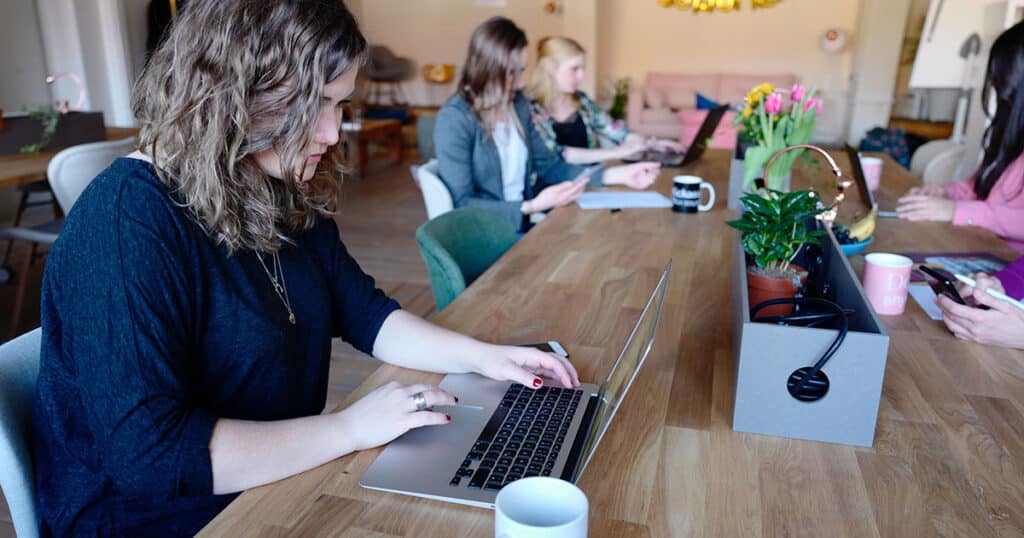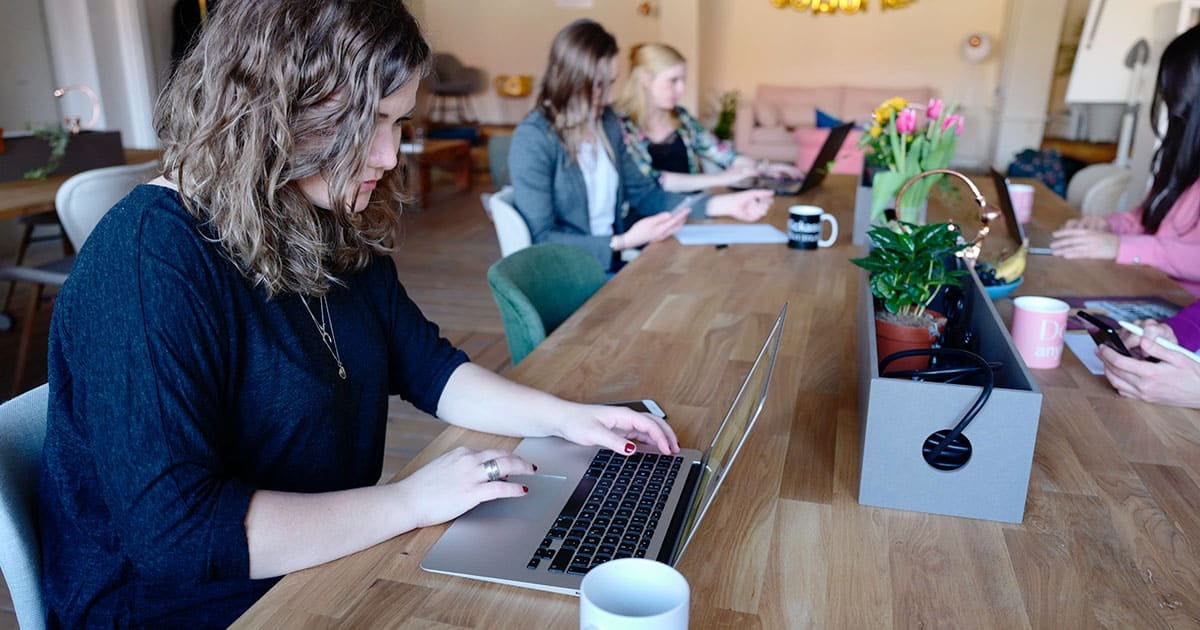 On the plus side, building eCommerce stores on Squarespace is an almost seamless experience. In fact, we'd probably go as far to say that Squarespace offers the easiest way to sell products online and does so in an attractive and professional-quality manner. The platform has a number of payment options built-in and adding products to your store is a very simple process.
Squarespace's template range and customisation options are excellent. Simple drag and drop mechanics allow users to insert complex functionality with the click of a mouse. It's also really easy to make a website look great on Squarespace and you'll never have any trouble with mismatched fonts, image insertion, or text placement.
Antoher important aspect of a business website is Search Engine Optimisation (SEO). Squarespace has a range of SEO features built in to help improve the website's ranking. Impressively, site owners can add SEO components to individual products in their eCommerce stores. These advanced marketing tools are likely to attract customers and generate more sales.
Pros:
Easily craft sleek and attractive websites
One of the best eCommerce integrations we've seen
Complex marketing tools made easy
Cons:
No option for a free plan after the 14-day trial
Difficult to delve into your website's code if you wanted to
Who should use Squarespace?
Squarespace has clearly been designed with the modern professional in mind. For those looking to create a website that is attractive, powerful, and filled with innovative features, Squarespace is going to be an excellent option that definitely shouldn't be overlooked. Our experienced Squarespace designers can help you create a website that ticks all your boxes.
Even though it's not a free website builder, the subscriptions are reasonably priced, especially if you're looking to create an online business or store. Squarespace is a great WordPress alternative that a lot of people would enjoy if they gave it a chance.
Weebly
Overview
Our final recommendation in the "do-it-all" website builder section is Weebly. Weebly is another drag-and-drop website builder that has clearly been designed with ease-of-use as one of the main concerns. Building a website with Weebly is a great experience that would be perfect for beginners.
Weebly is mainly geared towards small business and portfolio websites. It has all the tools you'll need to build a business website or online store, but the platform might struggle to accommodate very large, high traffic websites.
Because of this, we're going to focus on what Weebly is best at – small and bespoke business websites. If you're looking for something more ambitious, then it's probably worth looking elsewhere for your website builder.
Key features
Just like Wix and Squarespace, Weebly websites are built around customisable templates. The selection of themes that Weebly offers all look great, but are also easy to use and understand. A cool feature of Weebly is that you can switch between templates, even after you've added content to your website. This is a great way to test out different themes and find out which works best.
Even though Weebly purposefully keeps the customisation options quite simple for their users, you do have the opportunity to make more drastic adjustments by delving into the Code Editor. However, it's likely that anyone looking for a drag and drop site builder won't have an in-depth understanding of coding, and the vast majority of users will never make use of this feature.
Weebly users can add an impressive range of features to their websites using the built-in App Store. In fact, Weebly has one of the most extensive app selections around – if there's a function you want to add to your pages, you can almost guarantee that there'll be a Weebly app to get the job done.
Weebly is also amongst the most affordable website builders and even offers a free plan that includes a free domain. Of course, there are paid options that provide more flexibility, allowing users to dictate a custom domain name, as well as add eCommerce capabilities.
Finally, there are some nice SEO features built into every Weebly website to give your pages a gentle boost. The Weebly help centre also provides a load of helpful advice for anyone looking to take their SEO a step further.
Pros:
An extremely accessible and affordable website builder
Impressive App Store
Integrate SEO features without any prior knowledge
Cons:
If you don't know how to code, then the customisation options can feel limited
Templates aren't as sleek as something like Squarespace
Who should use Weebly?
If you've found WordPress alternatives such as Wix and Squarespace attractive, but are put off by their price tags, then Weebly is definitely something to try. Your website might not look quite as impressive, but Weebly still has enough features for most people to build a professional site.
Weebly also offers options to delve into the code that underpins the website, which you can't really do with Wix or Squarespace. Weebly has more than earned its place on this list, and you'd be unwise to disregard it as one of your options.
Blogging platform
WordPress is one of the most widely used blogging platforms in the world. However, many people find the service to be quite confusing for blogging, which has led them to search for an alternative to WordPress.
Although WordPress is not particularly difficult to use, it's definitely true that some of its functions aren't intuitive and it can take a while to understand the platform. Luckily for us, there are plenty of WordPress competitors out there for us to experiment with.
Medium
Overview
Our first WordPress alternative for blogging is Medium. Medium is not a fully-blown CMS like WordPress, so that is something that is worth bearing in mind. That said, if you know that you're only going to be using your website for writing, it could be beneficial to cut out all the extras and distractions that come with WordPress.
Medium revolves around its very intuitive editor. Users can easily hop onto Medium, write their latest blog post, and get it uploaded without any stress whatsoever. It is this user-friendly design that has attracted many writers to the platform over recent years.
Medium also has a "built-in audience" who you can target your posts towards. People specifically head to Medium to read popular content and posts from people who they follow. This is quite a stark difference from WordPress, where it's down to you to get the word of your blog out and attract readers.
Key features
Medium is a blogger's paradise. The editor is kept as clean as possible to reduce distractions and it's incredibly easy to engrose yourself in your work and get your words down on paper. Despite the editor's simplicity, you're still able to manipulate your text in a variety of ways to add character to your pages.
The platform also has integrated social media tools to help bloggers share their work far and wide. When this is combined with Medium's own browsing community, it's clear to see that using Medium is one of the best ways to reach a large audience.
The trade-off for this easy promotion is that users aren't given full ownership and control of their websites. For the most part, you're not really able to alter how your site looks, and it's quite difficult to make your blog stand out from others on Medium. It's best to think of Medium as a place to publish your work, rather than a place to build a personal website.
Publishing on Medium is completely free. This means you don't have to take care of domain and hosting costs, which can be a big saving in the long run. However, there's no way to monetise your Medium blog, and you'll have to put up with any ads that the platform decides t place on your pages.
Pros:
Powerful and distraction free blogging tools
Access to Medium's "built-in audience"
Free to write and publish your posts
Cons:
Very limited site customisation options
No way to directly monetise your content
Who should use Medium?
Medium is designed for people who love the thrill of writing, and are not really bothered about the business side of things. If this is you, then Medium is going to be a compelling option – you can instantly share your posts to socials and it's likely that your posts are going to be enjoyed by the Medium community itself.
As long as you recognise the limitations of this publishing platform and understand what it is designed to do, then we'd definitely recommend Medium as one of the best blogging alternatives to WordPress.
Blogger
Overview
Another WordPress alternative for blogging is Blogger. Blogger is a free service that is quite similar to Medium (which we reviewed above). Blogger is currently the second most widely used blogging platform behind WordPress, and many WordPress users have made the switch to Blogger thanks to its writer-specific tools and features.
Like Medium, it's best to consider Blogger as a simple publishing tool, rather than a complete CMS like WordPress. Of course, WordPress is going to be a much more versatile choice, but if you just want to get your work out there without having to learn anything complicated, Blogger might be for you.
Having said that, Blogger actually does offer a decent amount of website customisation options, which is any area Medium lacked in. It's also easier to monetise your posts through Blogger than Medium, which can be a big advantage for a lot of people.
Key features
When you sign up to Blogger's free service, you'll be given a domain and free hosting. If you want a more personalised you can look for a third party web hoster, but the fact that you can do everything for free is a big plus for Blogger. This is especially true when compared to WordPress, where costs can quickly rack up without much warning.
Blogger gives users a limited set of templates to build their websites around. Even though the templates are quite basic, they all look fine, and it's nice to have a bit of creative freedom to make your site look unique.
You can also add gadgets to your Blogger site to improve the experience for readers. Gadgets can add functionality such as a contact form, advertising, and subscription links. Again, the features you can add are fairly simple, but when you compare what's on offer to Medium, it becomes clear that Blogger actually has a reasonable amount of design options to choose from.
Blogger is actually owned and operated by Google. As a result, website security is completely taken care of and there's little reason to worry about losing any sensitive information when you use the platform. This also means that some of Google's cool technologies are automatically integrated into your site.
Having said that, since Google provides Blogger for free, the company doesn't offer a good support network for Blogger users. If you have a problem with your Blogger site, then it can be difficult to find a solution and you'll usually have to rely on external guides to fix it.
Pros:
Simple, no-nonsense WordPress alternative for blogging
More customisation options than Medium
Completely free to use
Cons:
No custom domain option without using a third party
Limited support
Who should use Blogger?
Blogger is a great choice if you're looking for a purpose-built blogging tool with a reasonable level of customisation options included. It's not quite as easy-to-use as a platform like Medium, and support is limited. However, it's popularity speaks for itself, and we've got no problem recommending Blogger as a solid WordPress alternative.
Content Management System
WordPress is often described as a Content Management System, or CMS. But what does this actually mean? A CMS is simply a piece of software that allows users to create and manage content on a website without needing any complicated coding skills.
Not every website builder is a CMS, but there are some excellent WordPress alternatives available that do have this capability. Here are two of our favourites:
Ghost
Overview
Ghost is quickly becoming one of the most popular WordPress alternatives on the market. This is mainly down to its philosophy of keeping everything as simple and straightforward as possible but still offering opportunities for keen coders to get creative.
Ghost takes a pure approach to content management and describes itself as "just a blogging platform". Many people see Ghost as filling the space that WordPress used to occupy, before that platform was flooded with loads of additional features.
Ghost isn't a platform for complex website building and eCommerce integration. In fact, Ghost would probably be more at home in our WordPress alternatives for blogging section. But we're here now, so let's take a closer look at some of Ghost's key features.
Key features
With Ghost, all the blogging is done via Markdown. Markdown is basically a simpler version of HTML, but you'll still need a decent understanding of how it works before you can start writing. When you do get to grips with Markdown though, it can offer quite a lot of opportunities that are harder to implement with WordPress.
For example, once you're competent with Markdown, you can create content very quickly. When you use WordPress, you'll often find yourself cycling through the "Blocks" and "Plugins" if you want to add images and certain text. Markdown allows you to manipulate text with ease and without clicking away from your workspace.
A big advantage of Ghost over WordPress is the ease of sharing posts. Ghost has integrated a selection of social media features that let users quickly spread the word about their latest content. WordPress users typically have to install third-party plugins to make this happen.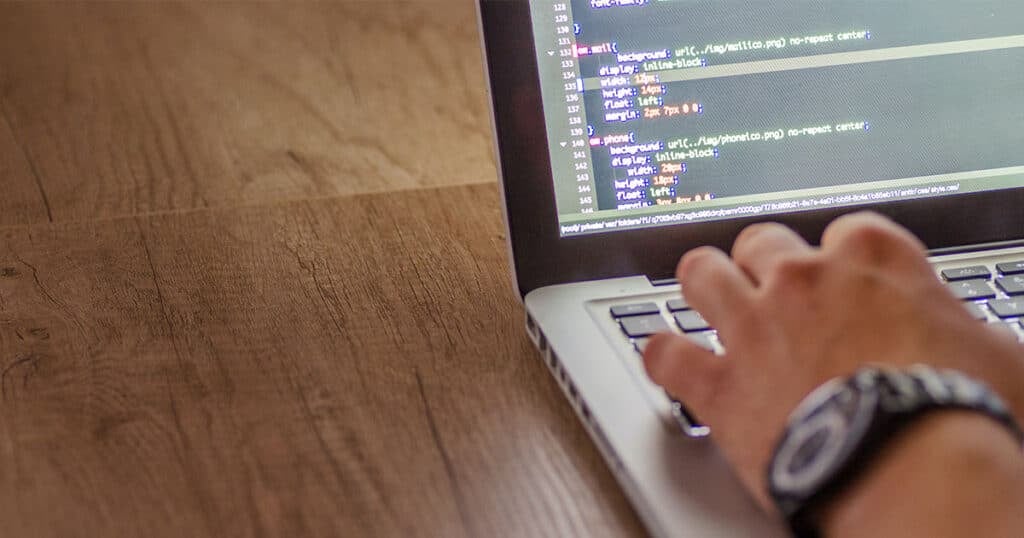 Ghost has a range of themes to choose from that can be personalised to suit your blog. The customisation options definitely aren't on the same level as WordPress, but there's still plenty to play around with. Ghost is also slowly integrating apps into the platform, but this is still a work in progress and there are only a few currently available.
Ghost is free to download and use, but you'll have to upgrade to a paid plan after 14 days. There are 4 plans available, ranging from around $20 to $200 USD per month. You'll also have to cover web hosting, but this is typically a relatively small expense.
Pros:
A simple, distraction-free WordPress alternative
Range of payment plans available
Perfect if you prefer to write in Markdown
Cons:
Doesn't have the flexibility of WordPress
Only a few third-party apps can currently be integrated
Who should use Ghost?
It's fair to say that Ghost is quite a different platform than WordPress. WordPress has "become a do-it-all" platform and many people just want something that they can use for blogging without complications. Ghost fills this role perfectly and is ideal for anyone after a simple, yet powerful blogging platform.
Joomla
Overview
When people think of content management systems, Joomla is one that springs to find right alongside WordPress. Joomla is the second most popular CMS, and powers approximately 3% of all the websites on the internet!
Unfortunately, Joomla's user numbers have waned over the last few years, and this is partly down to WordPress continuing to add features to their website builder. However, Joomla still has a lot to offer, and many people prefer the platform over WordPress.
Importantly, Joomla offers a range of advanced features that go beyond the WordPress equivalents. If you enjoy using WordPress but sometimes feel held back, then Joomla could be a viable way to get more ambitious with your web design.
Key features
When you first fire up the Joomla platform, it can seem a little overwhelming. This is especially true if you've come from WordPress, which is pretty simple in comparison. If you give Joomla a chance, then you'll quickly get the hang of how everything works and start to enjoy Joomla's categorisation system.
Joomla's admin screens are truly a sight to behold. You customise absolutely everything about your website – from the menu layouts to the metadata settings. If your aim is to craft a unique and personal site, then you're bound to be impressed by what Joomla has to offer.
Joomla also has an impressive 8,000 extensions that can be used to improve the functionality of your website. There isn't an official Joomla template library though, and you'll typically have to download a theme from a third party. There are some free options available, but many of them are paid templates.
Just like WordPress, Joomla is a free and open-source CMS platform. This means you can build a website without paying a penny. If you want your website to be found on the internet though, then you'll need to invest in a domain and some sort of web hosting.
Actually using Joomla for content creation and blogging is pretty easy. The editor is very similar to the one on offer with WordPress and there's no requirement to know any complex coding procedures. It's also straightforward to manipulate your text and make it look exactly how you want on the page.
Pros:
Huge selection of extensions to add website functionality
Completely free to build a blog or website
Incredible depth of customisation
Cons:
Web hosting and custom domain must be acquired separately
Security measures aren't as updated as other platforms
Who should use Joomla?
In general, we'd recommend Joomla to people who have an existing level of web design. This doesn't mean that Joomla is inaccessible to beginners, but the depth of customisation that Joomla provides is sometimes too overwhelming for newcomers.
Don't be put off by Joomla's dwindling user base! The platform is definitely a great WordPress alternative that anyone building a website should be considering.
eCommerce platforms
Building an online store has never been easier. These days, there are loads of options when it comes to building, hosting, and looking after your eCommerce business. WordPress is always a good option for eCommerce, but you'll typically have to invest in expensive premium plugins to make it work.
The best WordPress alternatives for eCommerce will be easy-to-use, affordable, and offer a seamless experience for your customers that keeps them coming back for more.
Shopify
Overview
Shopify is amongst the most well-known eCommerce platforms and has been built from the ground up with selling in mind. Everyone will have purchased something from a Shopify site, whether they know it or not. In fact, there are over 1 million merchants currently selling through a Shopify site.
Although WordPress can be used as an eCommerce platform, it is definitely not as specialised as Shopify is. Shopify is packed with specific features that offer easy management of products, simple payments, and a seamless experience for buyers.
However, some people are confused by the different versions of Shopify that are available. Hopefully, this overview will help you understand which Shopify plan is going to best for you, and the type of features you can expect to be able to use.
Key features
Building an eCommerce store with Shopify can be done for no expense whatsoever. Using the 14-day free trial, you'll be able to experiment with the platforms extensive features and decide whether or not Shopify is something that you want to continue using.
If you do want to commit to the eCommerce platform, then you'll have a few different paid plan choices. These are Basic Shopify, Shopify, and Advanced Shopify. As you go up the pricing ladder, you'll have access to more functions, and also benefit from reduced fees for every sale.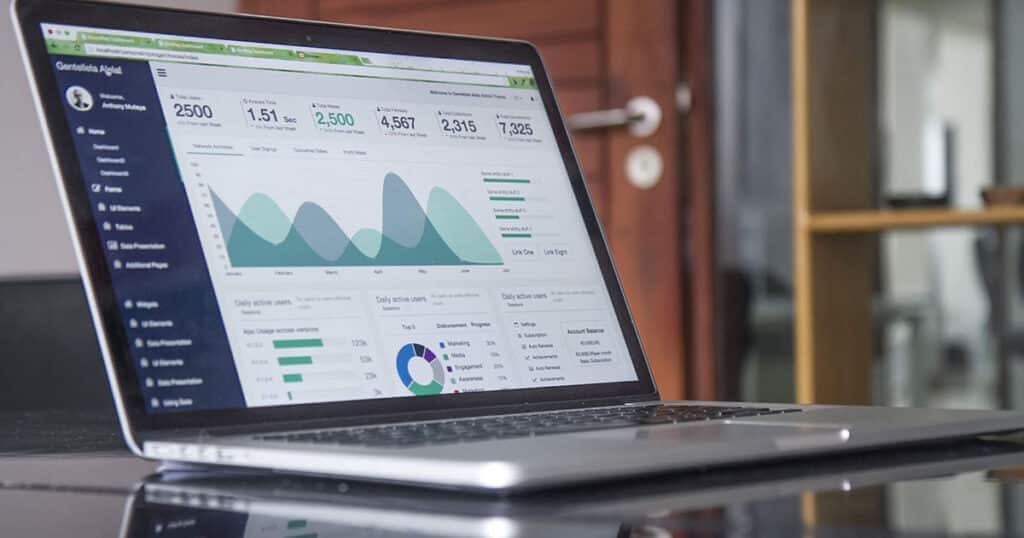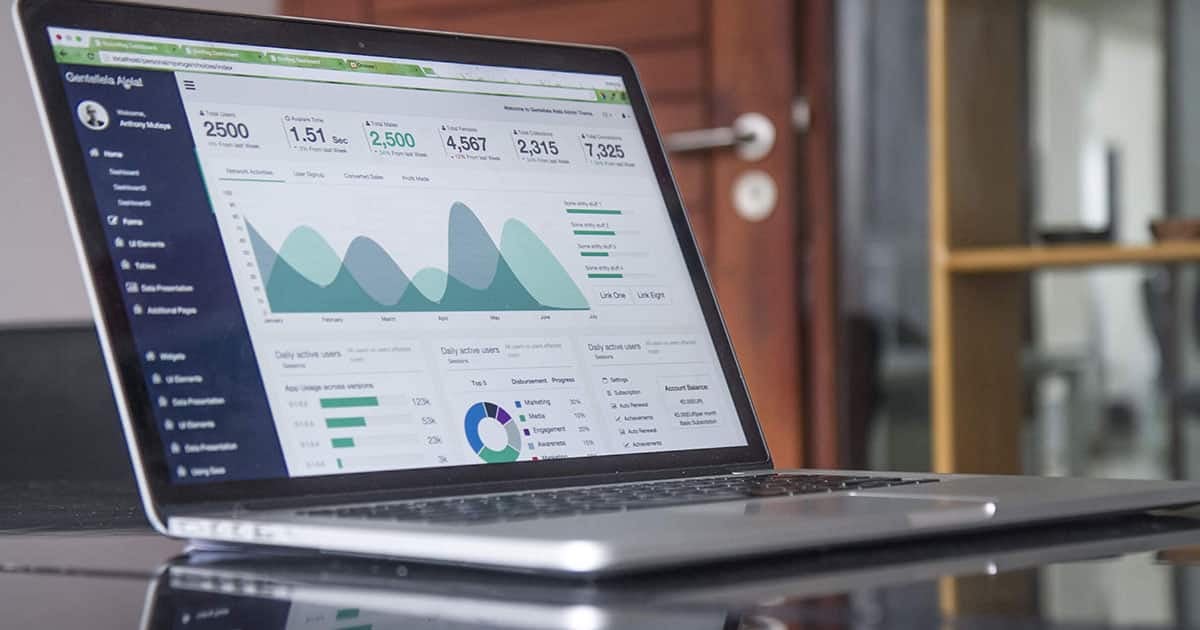 Customisation-wise, Shopify offers more than enough options to craft a unique and exciting storefront. There are only 9 free themes available, but you can make a range of adjustments to separate your site from the rest. You can also choose to invest in one of the 64 paid themes if you'd like something a little bit more special.
Shopify's menus and editing processes are also extremely intuitive and accessible. Adding a whole store's worth of products to a website may sound like a daunting task, but Shopify manages to make everything quick and easy. It's clear that the Shopify developers have put a lot of effort into developing these aspects of the platform, and it has definitely paid off.
Although Shopify might fall behind WordPress when it comes to flexibility, if you're building a strictly eCommerce store then you're not going to need all of the extras that WordPress offers. Shopify gives you everything you could possibly need for selling online, without distracting you or making things too complicated.
Pros:
One of the best platforms to create eCommerce business sites
Excellent support network
Relatively affordable, especially for larger businesses
Cons:
Only really designed for building eCommerce stores
Difficult to access the code of the website if you want to make adjustments
Who should use Shopify?
You should only use Shopify if your goal is to build an eCommerce store. If this is what you're looking for, then Shopify is guaranteed to be a great choice. The way that Shopify manages to simplify complex and time-consuming processes is truly impressive and can be a saviour for business owners.
Shopify's easy subscription plan also means users don't have to deal with finding web hosting and domains, which can be costly. Overall, Shopify is a compelling option for anyone who needs a reliable, powerful eCommerce store that they won't have to spend loads of time sorting out. To find out more on Shopify capabilities, talk to one of our Shopify developers.
BigCommerce
Overview
Our next WordPress alternative for selling online is BigCommerce. This platform is similar to Shopify but isn't quite as popular across the internet. Like Shopify, BigCommerce only focuses on eCommerce, which makes it a great WordPress alternative if you want something that is more specialised.
BigCommerce has been designed to be accessible for new business owners, as well as established merchants who are looking to expand into the online realm. As a result, it's packed with useful features that make online selling a piece of cake.
If you liked the sound of Shopify, then it's likely that BigCommerce is going to be of interest. We'll try and compare these two platforms as much as possible in the Key Features section to help you out if you're deciding between the two.
Key features
At its core, BigCommerce is a simple website builder that allows people to sell their products online. However, the platform is taken to new levels with the inclusion of a range of eCommerce-specific features. These include things like abandoned cart recovery, bulk ordering, and the integration of API.
We'd actually say that BigCommerce probably has a more impressive range of features than Shopify, especially if you decide to go with one of the lower-priced plans. Speaking of plans, there are 4 different subscriptions available, which pretty accurately mirror the ones on offer at Spotify.
For example, the "Standard" version of BigCommerce is priced exactly the same as "Spotify Basic", but BigCommerce Standard has some extra features that you won't find with Spotify Basic. A review and rating system, a page builder, and real-time shipping estimates are a few examples.
Another big benefit of BigCommerce over Shopify and WordPress eCommerce plugins is that you don't have to pay any fees on sales. The 0% fee applies across all of the BigCommerce paid plans, so even users on the Standard setup will have this advantage.
Crafting a website on BigCommerce is also fairly easy, but you might not find it quite as intuitive as something like WordPress. You'll still have a range of adaptive and beautiful themes to choose from though, and you'll still be able to put your own spin on the themes if you want to.
Another key aspect of BigCommerce is its SEO integration. SEO can be a daunting concept for business owners, but BigCommerce takes most of the work out of your hands. If you do want to delve deeper into SEO, then you'll have the opportunity to edit the metadata and URLs of your web pages.
Pros:
Very cost-effective when compared to other eCommerce platforms
0% fees on sales
Good SEO potential
Cons:
Not as intuitive as WordPress and Shopify
Who should use BigCommerce?
BigCommerce is another WordPress alternative that would be a great choice for anyone looking for a simple online store solution. The range of features that BigCommerce offers helps it compete with platforms such as Shopify and might even be a better option for many business owners. Find out more about this solution through our BigCommerce design services.
Magento
Overview
The last eCommerce platform, and final WordPress alternative, we have to show you is Magento. Magento is an interesting option in the eCommerce world, and is more comparable to a platform such as WordPress than it is to Shopify or BigCommerce.
Magento's main platform is completely open-source and free to use. This gives users an incredible amount of freedom to build their stores exactly how they like them, with little to no constraints placed on them by the software.
In general, Magento open-source is recommended for people who are comfortable taking more control of their website design. This means they'll probably need a decent understanding of coding and programming skills.
Key features
If you do feel like you have the programming chops to deal with Magento, then you're going to have access to a huge range of cool features to build an amazing online store. Most Magento stores look absolutely fantastic if they've been properly coded, and always give a business a unique feel that helps them stand out from the competition.
You don't have to do everything from scratch with Magento either. If you'd like, you can start from one of Magento's base themes. There's a small selection of free themes available, with a further set of paid themes if you don't mind making the investment. Many of the Magento themes are adaptive and mobile responsive, which is an important feature for a professional website.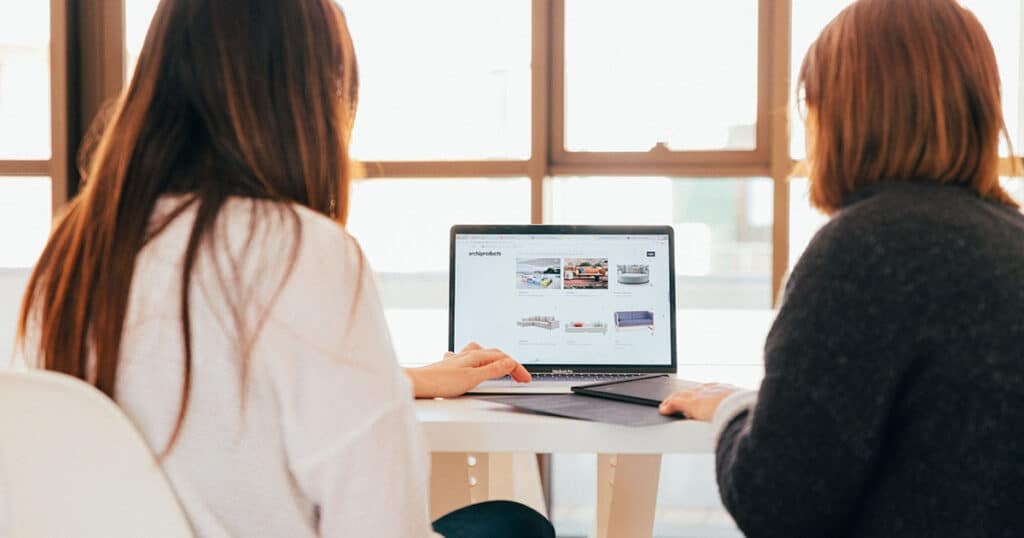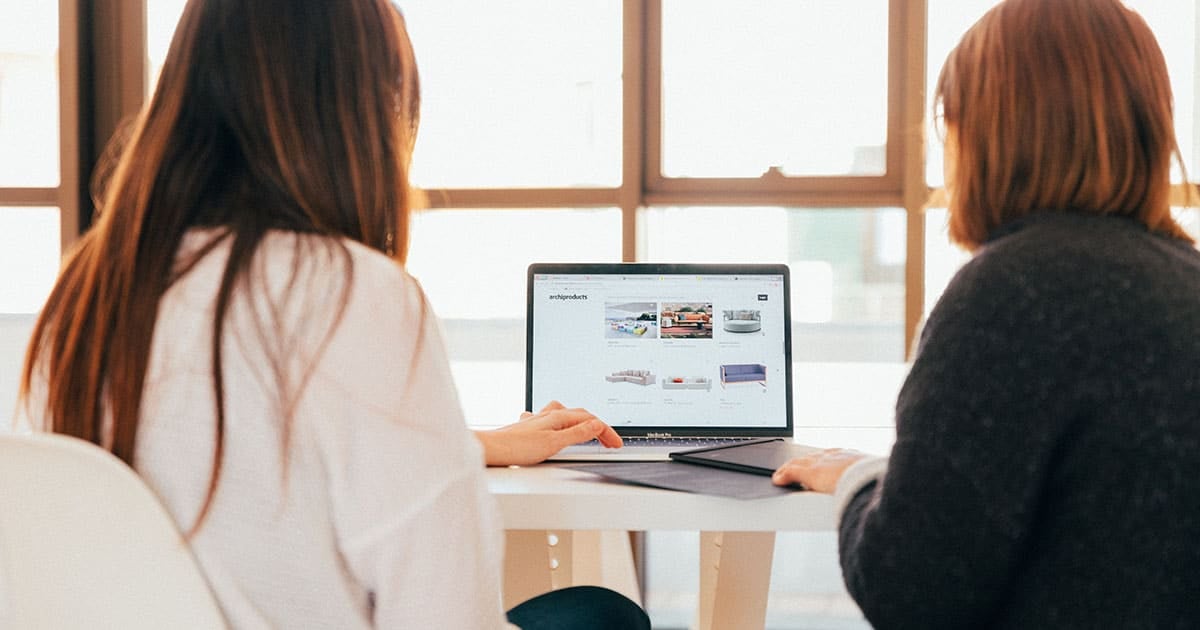 Magento doesn't charge any fees for purchases made through an online store. The only fees you'll potentially be faced with are those charged by your chosen payment gateway. However, you should know that you'll have to find your own domain and web hosting if you use Magento, since this is not something that they offer.
Like WordPress, Magento has thousands of free and paid extensions that can be added to your website. If you can think of a feature that you'd like to add to your pages, then you can pretty much guarantee that there's going to be a Magento extension to help you out.
It's also worth noting that there is a non open-source, premium version of Magento. However, this service can get very expensive, and it's not really suitable for the majority of small businesses. Even for larger businesses the paid version probably isn't worth it, since the standard Magento service is already extremely powerful.
Pros:
Users have the freedom to do whatever they want with their online store
Free, open-source software
Thousands of extensions to improve site functionality
Cons:
You'll have to find a third-party web hoster
Not very intuitive for beginners
Who should use Magento?
If we're being totally honest, we'd only really recommend Magento for business owners who have a web developer or are well-versed in programming themselves. If you're a complete beginner, then you're not going to be able to access the key benefits that Magento offers, and you'll be better off choosing something more intuitive such as Shopify or BigCommerce.
Still need help deciding what the best eCommerce platform is for you? Talk to one of our ecommerce web design team for more information.
Things to look for in a drag and drop website builder
When you're trying to decide between website builders and CMS platforms, it's easy to feel overwhelmed by the choice. To help you out, we've prepared this short checklist of things you should be looking for when choosing a platform for your custom website:
Ease-of-use
Ease-of-use is one of the most important things to consider. If you're not comfortable with your website builder, then you're never going to be able to build the best website you can. for most people, a platform that is intuitive and easy to use is going to be more effective than something that is packed with complicated features.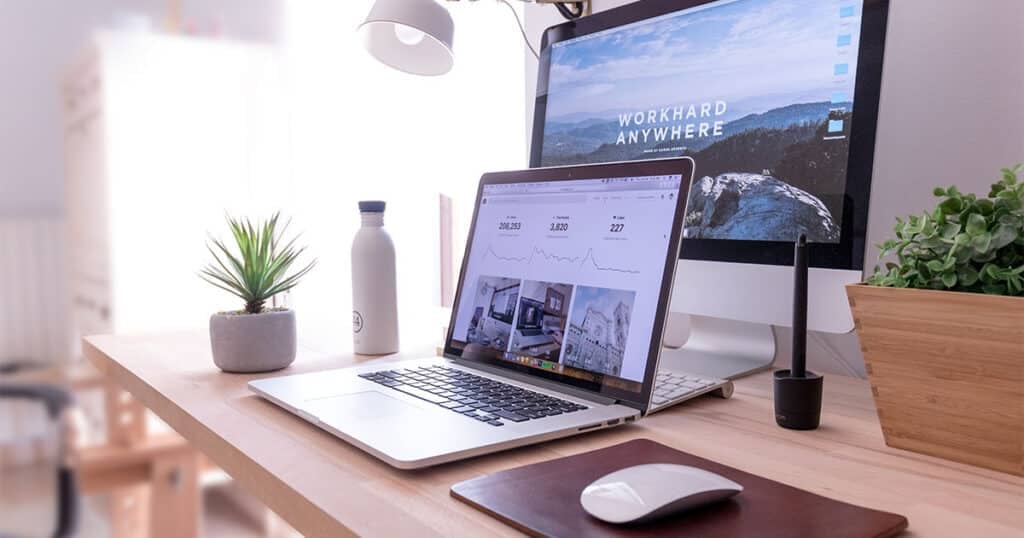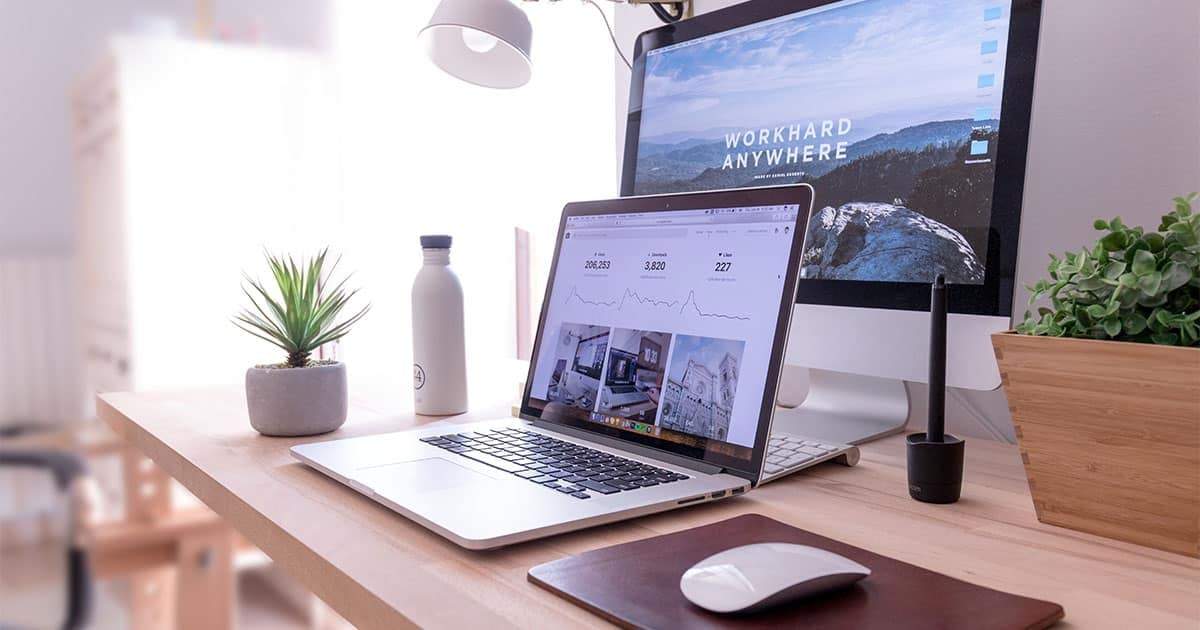 This doesn't mean that you shouldn't be ambitious. If you're experienced with web design or just want to push yourself, then don't be afraid to engage with a complex platform. As long as you recognise your own limitations and don't try something too difficult, then you'll be absolutely fine.
Cost-effectiveness
Cost-effectiveness is another big factor to take into account. A website builder that is cost-effective will offer the best possible set of features for the money, allowing users to build the best possible website for their money.
When it comes to cost-effectiveness, cheapness isn't always the biggest indicator. A platform might be more affordable than another, but it may not have nearly as much functionality. Be sure to weigh up and compare price as well as features if you want to make the best decision.
Plugins / extensions
The plugins or extensions are those extra things you can add to your website to improve its functionality. WordPress is an example of a platform that has a great range of plugins, and many of the options featured in this article also give users a range of extensions.
Customisation options
Whether you're building a simple online store or a full-on business website, it's likely that you'll want to customise your pages with your unique flair. Customisation is one of the best ways to stand out from the competition, so it's essential that your chosen website builder gives you plenty of options.
Final thoughts
If you're looking for a great WordPress alternative, then it's important to look for something that competes with the impressive features and functionality that WordPress has become famous for. It's worth pointing out that for many people WordPress is still going to be one of the best options, and should always be a consideration.
That said, if you're keen to find an alternative to WordPress, then you're going to have plenty of options to choose from. Be sure to check out our rundown of the top 10 WordPress alternatives above to find the perfect website builder for you.
FAQs
Is there anything better than WordPress?
No one would deny that WordPress is an excellent CMS and website builder. It is easy to use, packed with features, and extremely powerful. However, if you're trying to build a website with a very specific function (such as eCommerce), then you might have more success elsewhere.
Even though WordPress is free to use, there are a few extra costs to take into account if you're building a professional website for your business. As a result, WordPress often works out to be more expensive than some of its competitors.
If you are looking for the best WordPress alternatives, then make sure to check out our article above. We break down some popular platforms, as well as some more obscure website builders that we think are going to be popular in the future. You'll also be able to find information about when you should actually choose WordPress over the competition.
Is WordPress dead in 2023?
Absolutely not. WordPress continues to be a dominant force in the CMS and website building realm. It is by far the most popular blogging tool around and offers a range of features that allow users to craft their websites exactly how they need them.
The emergence of other platforms does mean that there are plenty of great WordPress alternatives available in 2023. Drag and drop website builders such as Wix and Squarespace have gained a lot of traction recently, and are definitely worth looking into if WordPress isn't for you.
In summary, there is no need to avoid using WordPress. It might be true that another platform is more suited to your goals, but WordPress is still going to be a great option for a large number of people.
Which is better WordPress or Ghost?
WordPress and Ghost are both Content Management Systems, and many people find themselves having to choose between the two platforms. They both do similar things, but they are also quite different in a lot of ways.
One of the biggest differences between them is that Ghost is programd using the Node.js language, whereas PHP was used to create WordPress. Node.js is a more modern coding scheme and is generally considered to have faster performance. If you're going to be building a website, then the extra speed that Ghost offers can be very beneficial.
However, one of WordPress's biggest advantages is its ease of use. WordPress is an extremely accessible entry point into website creation, and most people find the platform simple and intuitive to use. On the other hand, Ghost requires its users to have some knowledge of coding, or at least be willing to put some time into learning how to use "markdown technology" to build a site.
Overall, WordPress and Ghost both have their own benefits and drawbacks. It all comes down to what you're looking to achieve with your website builder. If you want a seamless and fast website, then Ghost could be the way to go. But if ease-of-use and simplicity and more important to you, then WordPress is probably going to be a better choice.
Is WordPress the best option for blogging?
WordPress is known for being one of the best blogging platforms on the market. That said, it's definitely not the only one, and there are plenty of competitors that are putting forward a strong case to be crowned the king of blogging.
Platforms such as Medium and Blogger are solid options for anyone looking for an effective publishing platform. For more information about our favourite WordPress alternatives for blogging, make sure to have a look at our article above.
To your success,
Jackson