Whether you want to know which platform is easier to use, which has better templates, or which will keep your data most secure, you'll find everything you need to know below.
What Is WordPress?
At its core, WordPress is a free, open-source content management system (or CMS). A CMS is a piece of software that helps users with little or no coding experience to build a fully functional website. Using a CMS, anyone can manage and publish content on the internet, whether that is blogging material or eCommerce product pages.
WordPress is the most widely used CMS in the world and currently powers a staggering 450 million websites on the internet. This equates to over 40% of the total number of websites, which is truly impressive. The fact that this platform is trusted by so many people is a very valid reason to consider it as your website builder and is why our WordPress development experts have been using the platform for years!
It's fair to say that WordPress is primarily recognised as a blogging platform, but this only scrapes the surface of what the platform can do. With a vast database of themes and extensions, WordPress users can transform their site to be anything they want it to be. As a result, WordPress performs just as well as an eCommerce or portfolio website as it does a blogging platform.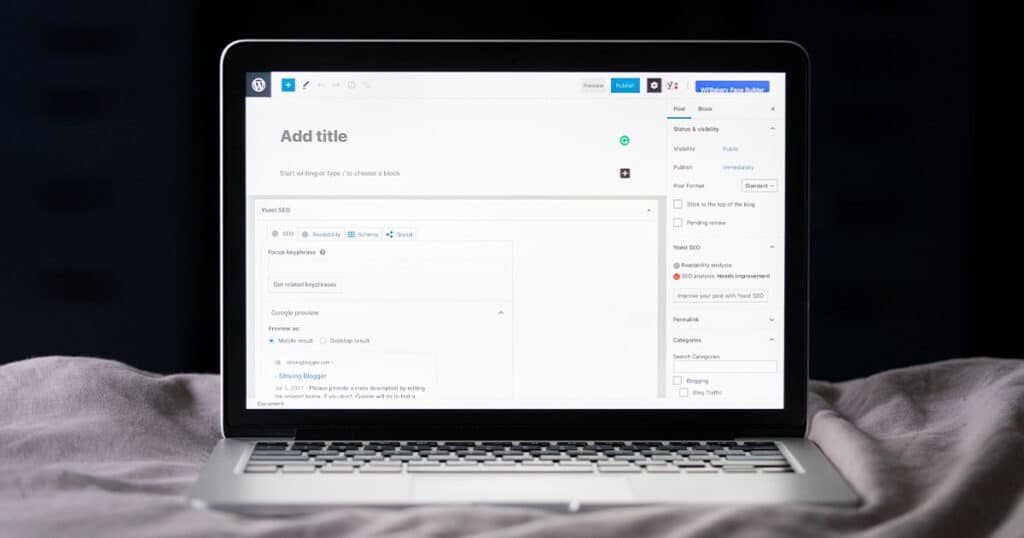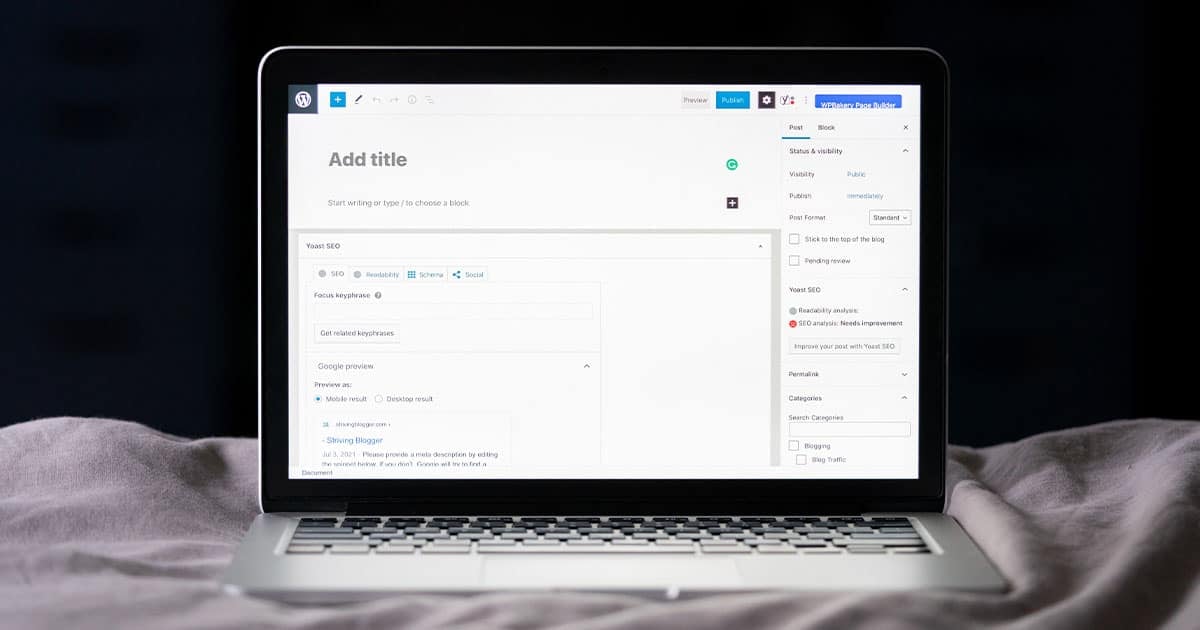 What Is Joomla?
Joomla is also a content management system. Although its user base pales in comparison to WordPress, it still powers over 2.5 million websites on the internet. It's important to recognise that this is still a huge number and that Joomla is by no means a dead platform.
Just like WordPress, Joomla is free and open-source. For this reason, new website owners often find themselves choosing between the two platforms. Unfortunately, there aren't many other free website builders on the market, with other popular platforms such as Squarespace and Wix using a subscription model.
Joomla is used for a variety of different purposes by website owners. Forums, blogs, eCommerce pages and portfolio sites are all easy to construct with the platform, and the design tools are extremely versatile. So if you've got an idea for a website in mind, then it's highly likely you'll be able to make it happen on Joomla.
Who Are WordPress And Joomla Designed For?
In general, WordPress and Joomla are both aimed at anyone who wants to build a functional website in a straightforward way. Users don't need any prior coding knowledge to get the most out of either of these platforms.
It's worth pointing out that WordPress and Joomla aren't just for beginners, though. In fact, they're both widely used by professional web developers since they provide a range of opportunities that are difficult to recreate when coding a website from scratch. So putting WordPress or Joomla in the hands of an experienced professional is a sure fire way to create a truly remarkable website.
Even though WordPress and Joomla are quite similar, the way they go about web design can be very different. As a result, each platform has an audience that it is more suited towards. In the remainder of this article, we hope to show you the unique advantages of both platforms and help you work out which one will be best for you and your goals.
WordPress Vs Joomla: Head-To-Head
Now that we've briefly touched on what WordPress and Joomla are, it's time to delve a little bit deeper. Below, we put the website builders head-t0-head across a range of important categories. At the end of each category, we'll let you know which platform comes out on top.
WordPress Vs Joomla: Ease-of-use
When we're talking about content management systems, one of the most important aspects is ease of use. In fact, it might be the most important factor – a good CMS should be accessible to everyone, especially those without any web design experience.
Thankfully for us, both Joomla and WordPress clearly put emphasis on ease of use when they were designing their platforms.
WordPress
Creating a website with WordPress is extremely straightforward. In fact, you can have a fully functional blog up and running in a matter of hours. This ease of use is thanks to the platform's excellent tools and functions, which are all incredibly intuitive and accessible.
Admittedly though, when you first boot up WordPress, it can seem a little confusing. The dashboard is quite cluttered, and it can be hard to find what you're looking for. However, it doesn't take long to get to grips with the software. Over time, you'll even come to appreciate the way WordPress lays everything out in one place.
WordPress is a very flexible platform that can adjust to your experience level. Absolutely anyone can make a website with WordPress, but if you have an existing level of web design knowledge, then you'll be able to make use of the platform's amazing advanced features.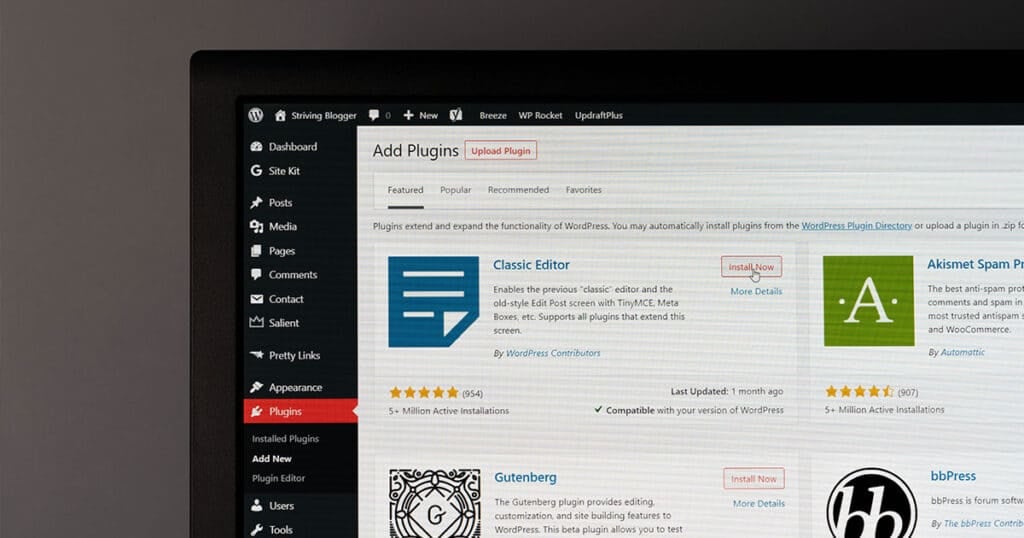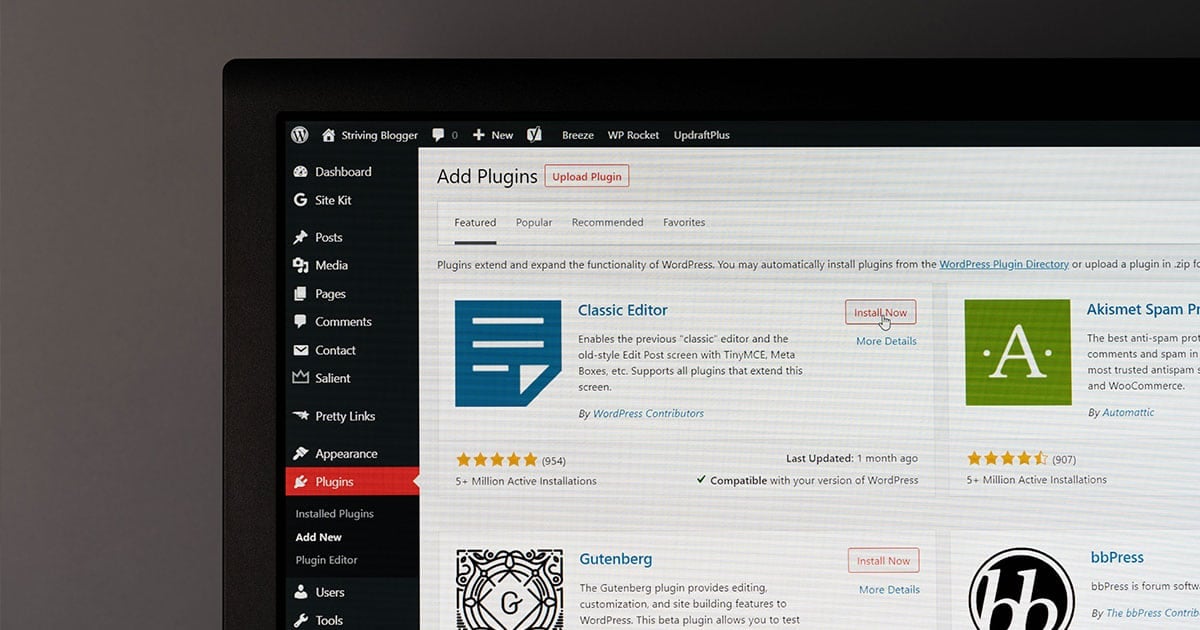 Joomla
Joomla takes a different web design approach to WordPress, but it's still straightforward to use. The platform uses a categories and articles system to arrange content. This process is a little more involved than with WordPress, and it can take longer to understand.
Just like with WordPress, if you put some time into learning how everything works, it will become more and more intuitive. Arranging your pages into categories can be very satisfying and makes keeping track of your content a breeze.
The article editor is also excellent and similar to WordPress's in many ways. You can drag and drop a variety of modules and text boxes to achieve your creative vision. However, a drawback for Joomla is its endless pages of admin screens – it can be very frustrating when you're searching for a particular setting and can't find it anywhere.
Winner: WordPress
In truth, you're not going to have any problems when it comes to ease-of-use with Joomla or WordPress. However, we think that WordPress is the easier platform to understand and has the most intuitive design tools.
WordPress Vs Joomla: WordPress Themes/Joomla Templates
Themes and templates are the canvases that web designers paint on. Templates are pre-made layouts that provide the basic structure for a website. Using templates cuts out a huge amount of web development and lets the user really focus on the important design choices.
WordPress
When you think of WordPress, one of the first things that springs to mind is the incredible range of themes on offer. There are over 8000 free themes available directly from the platform's library, which is a staggering number. This is only scratching the surface, though – when you consider third-party WordPress themes available across the internet, there's an almost unlimited amount of choice.
As a result, practically every WordPress website is unique. There are also premium WordPress themes available, which can add specialist functionality to your website. For example, you could invest in an eCommerce theme that's specifically designed for online sales.
It's worth saying that third-party themes are basically unregulated, so the quality can vary quite dramatically. In addition, there are some security concerns with downloading third-party themes from unknown sources.
However, as long as you're vigilant and check out reviews before you download, you'll be absolutely fine. Installing WordPress themes is also very straightforward, which is a great advantage.
Joomla
Joomla does not have a dedicated template library, which makes finding one more difficult than with WordPress. However, there are loads of options available across the internet. Some of the third-party templates are free, but many will require a one-off payment or subscription.
With WordPress, you have a choice between trusted themes from the library or taking a risk with a third-party option. But with Joomla, you always have to take the risk. This doesn't mean you can't find great Joomla templates, but hunting down one that is responsive, attractive and secure can take some time.
One good thing about Joomla templates is that they are very straightforward to install. Simply upload the template package to your website, and it will be automatically applied across your pages.
Winner: WordPress
It's hard to compete with WordPress in this category, and the platform would probably beat out anyone when it comes to theme options. Some may be overwhelmed by the amount of choice WordPress has, but it's easier than you'd expect to find a theme that works for you.
WordPress Vs Joomla: WordPress plugins/Joomla extensions
WordPress's plugins and Joomla's extensions allow users to increase the functionality of their websites with ease. But which platform implements this idea most effectively?
WordPress
If you thought WordPress's theme selection was impressive, then you're going to be blown away by the platform's plugin offerings. The WordPress library boasts over 50,000 free plugins available for instant download. Again, there are countless third-party options available on the internet too.
There's a WordPress plugin to match any situation. If you find yourself in need of a particular feature for your website, then you can guarantee a WordPress plugin will be able to provide it. Premium plugins such as WooCommerce are also available to add more complex eCommerce functionality.
Joomla
Joomla also has an extensive roster of downloadable plugins. Currently, the platform has close to 10,000 extensions ready to improve the functionality of your web pages. Although this selection is significantly smaller than WordPress's, you're highly unlikely to find yourself in a situation where the right extension isn't available.
Joomla's extensions work almost identically to WordPress plugins. In fact, many of the most popular additions are available across both platforms. Joomla extensions are super easy to install, and you can add as many as you'd like to your site.
Winner: WordPress
It feels harsh to put Joomla in second place here since there aren't any problems with how the platform implements extensions. However, you just can't ignore the fact that WordPress offers five times as many plugins as Joomla. For this reason, we had no choice but to give this round to WordPress.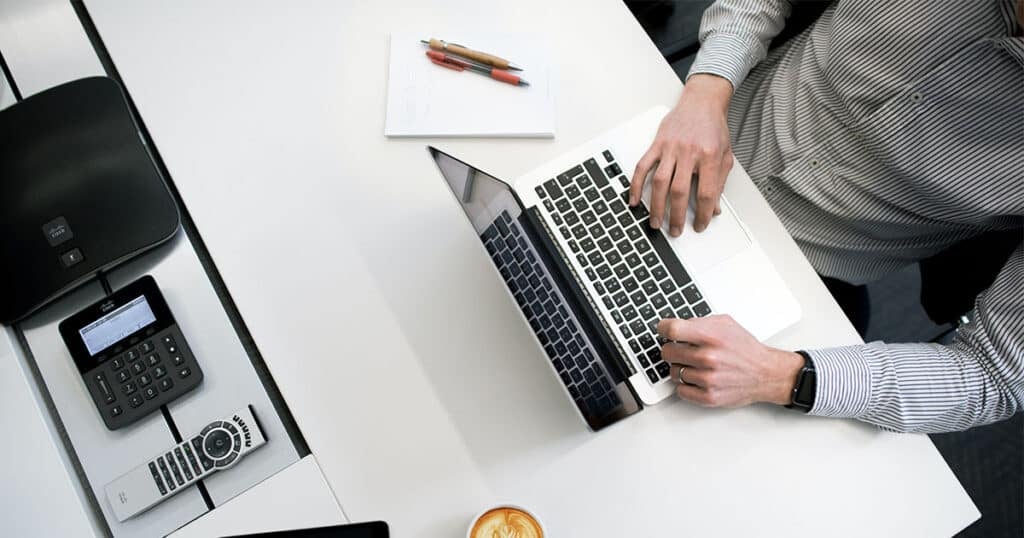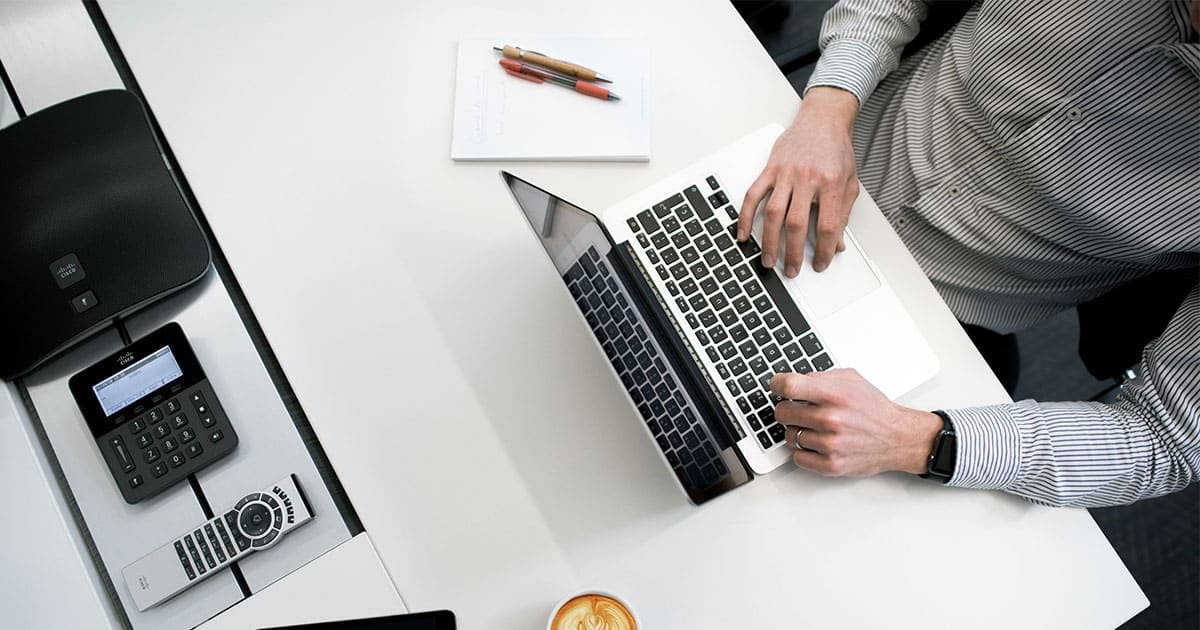 Cost
Both WordPress and Joomla are open-source and free to use. However, this doesn't mean that there are no costs involved with getting your website on the internet. Let's take a look at how much WordPress and Joomla websites will set you back:
WordPress
There are a few costs associated with WordPress, but the biggest is hosting. To be visible on the internet, a WordPress site must be "hosted". There's a range of companies out there offering hosting solutions for WordPress websites, the most popular being BlueHost.
Web hosting is available at various price points, ranging from cheap "shared" plans (a few dollars/month) to expensive dedicated server hosting (hundreds of dollars/month). As you go up the price ladder, you can expect your website to perform faster and be more responsive. It's all about finding a balance between the quality of hosting you need and how much you're prepared to pay.
The other main expense for WordPress site owners is a domain name. Unless you want to use the random domain name that WordPress provides, then you'll have to pay for a custom address.
If you're running a professional website, then a custom domain name is essential to get found on the internet. A domain name isn't typically super expensive; on average, you can expect to pay 10-30 dollars a year.
Joomla
In most cases, the cost of running a Joomla site will be exactly the same as a WordPress one. You'll need to get your hands on a good domain name and decent hosting, but once you've done that, then you're pretty much good to go.
Winner: Tie
Since the Joomla and WordPress platforms are completely open-source, you don't have to worry about paying to build your website with either of them.
The highest costs come from hosting and domain names, which are usually charged at the same rate for both platforms.
WordPress Vs Joomla: Search engine optimisation integration
Whether you like it or not, search engine optimisation continues to be one of the most important aspects of running a business website. Luckily for us, website builders have started taking active steps to automatically integrate SEO features into their websites.
WordPress
WordPress manages to employ some powerful SEO techniques whilst making them as accessible as possible. This includes things like customisable meta-descriptions and tags, SEO titles, and alt-text for images. However, it's by using plugins that uses can really start to harness the SEO potential of WordPress.
By far the most popular search engine optimisation plugin is YoastSEO. YoastSEO is packed with incredible features that can quickly start to boost the organic ranking of your pages. The best part is that YoastSEO is suitable for everyone, including complete beginners.
If you have more SEO experience and would like to get more technical, you can definitely do so with WordPress. Unlike other, more rigid website builders, WordPress gives you access to the code and scripts that underpin your website. As a result, you can start to make your own SEO-focussed changes.
We should say that altering the HTML code is only recommended if you know what you're doing. It's all too easy to make a mistake and cause major issues. For most people, fantastic plugins like YoastSEO are going to give them everything they need to start climbing up the search engines.
Joomla
Out of the box, Joomla offers a pretty good SEO experience. As with WordPress, Joomla users can add meta descriptions and titles to their content. But Joomla handles these functions better than WordPress and offers a deeper level of customisation.
With that said, WordPress is at its best when you integrate plugins like YoastSEO. Joomla features similar extensions, and the one that's most similar to Yoast is called Easy Frontend SEO. This extension has many of the same features that Yoast offers and makes complex SEO processes more straightforward.
Unfortunately, Easy Frontend is just not as good as Yoast. Where Yoast is simple and intuitive, Easy Frontend requires quite a bit more involvement. The extension is by no means useless, but for those with little SEO experience, Yoast is a much more usable package.
Winner: WordPress
If we were judging the base forms of WordPress and Joomla, then Joomla would probably come out on top in this category. But it's only fair to consider the plugins and extensions available to boost SEO performance, which is where WordPress really comes into its own.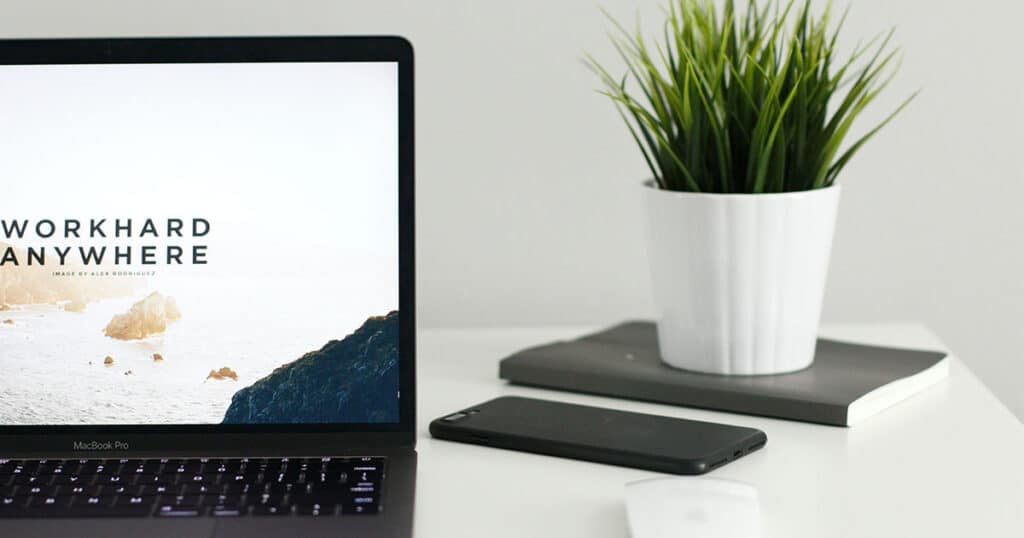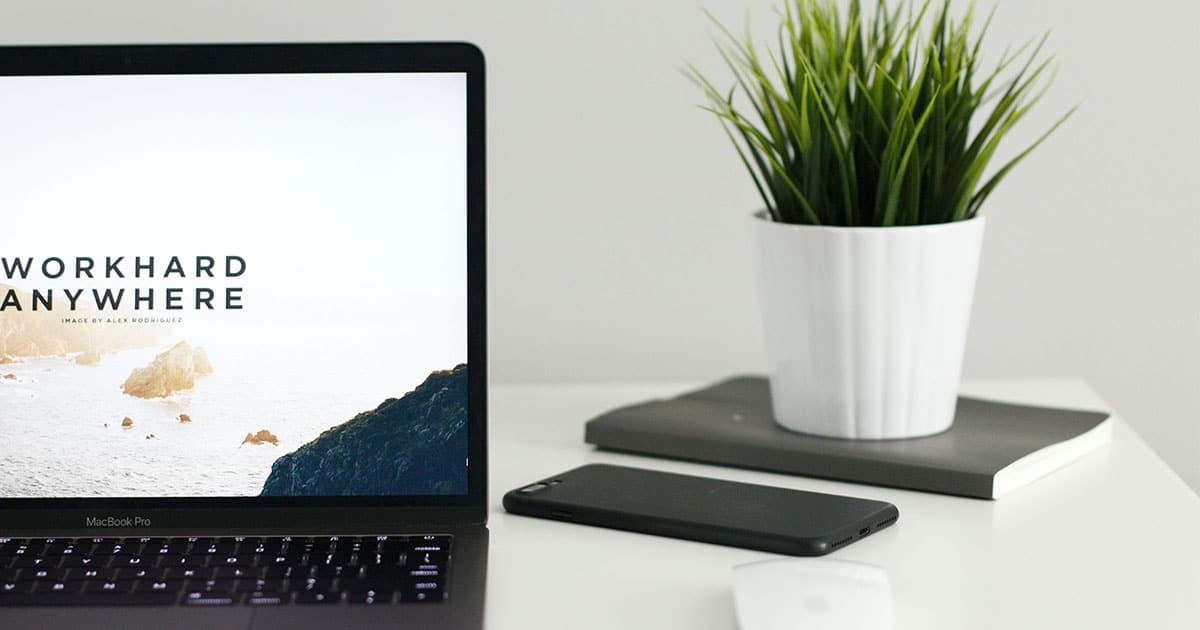 WordPress Vs Joomla: Security
It's always important to keep your website secure, especially if you're running a business website. You need to be confident that your data and customer information aren't going to be vulnerable.
As you'd expect, WordPress and Joomla take security very seriously.
WordPress
WordPress sites have a range of built-in security features. Encryption, firewalls, and suspicious activity monitoring are included by default, which is definitely reassuring. In addition, WordPress users can add further security measures, such as two-factor authentication and password protected admin pages.
We've spent a lot of time praising WordPress for its open-source nature and ability to add third-party plugins. But from a security standpoint, this is a bit of a nightmare. The third-party market isn't controlled, so you never really know what you're getting.
There's always a risk in downloading third-party extensions, but there are a few steps you can take to minimise them. Firstly, you should always research any plugins and themes thoroughly before you download them. In addition, it's best to keep your WordPress software updated to the latest version to ensure your site is free from vulnerabilities.
Joomla
Like WordPress, Joomla comes with some security measures as standard. For example, the platform gives you an option for forcing connections over SSL as well as one for enabling two-factor authentication. Joomla has made these features front and centre on the admin pages, meaning they are much easier to implement than with WordPress.
Although the number of available Joomla plugins and themes is lower than WordPress, this can actually be an advantage when it comes to website security. In addition, some of the most useful Joomla extensions come built-in to the platform, so there's no need to download them from third-party sources.
Joomla is also regularly updated to patch any potential security breaches. If you're running a business website on Joomla, then you shouldn't need to feel concerned about the safety of your data.
Winner: Joomla
WordPress is definitely not a dangerous platform to use, but its reliance on plugins means there are more potential security holes than Joomla.
Joomla also has some of these vulnerabilities but doesn't require as many external downloads. As a result, we think Joomla is the more secure CMS of the two.
WordPress Vs Joomla: Data portability
Data portability is the measure of how easy it is to move your data from one platform to another. For example, if you built a website on WordPress but wanted to move it to another CMS, how easy would this be to do?
Data portability is important since it prevents your information from getting tied up in a "walled garden". There's a variety of situations where you might need to move your data – perhaps your current CMS is being discontinued, or maybe a new platform has launched that has better features.
Let's compare WordPress and Joomla in the data portability category;
WordPress
The WordPress CMS has an excellent data portability function. With a click of the "Export" button, the software will automatically collate your posts, pages, comments and custom fields in the industry-standard XML format. The majority of popular CMS platforms will be able to load up your XML file into their templates.
Although this process is simple, it works flawlessly. Even the most complex sites can be condensed and prepared for easy export. If data portability is an essential feature for you, you won't have any complaints about how WordPress does it.
Joomla
Exporting a website on Joomla is slightly more confusing. Joomla does have its own XML format, called J2XML, which allows you to move website content between Joomla domains with ease. The problems arise when attempting to transfer data to a different CMS. There's no one-button solution like with WordPress, and the process is quite involved.
It's definitely not impossible to migrate your Joomla pages, though, and with a bit of research, you shouldn't have too much trouble.
Winner: WordPress
Although it's possible to move a Joomla website, it's nowhere near as straightforward as the WordPress method. Whether you're attempting to migrate your site to a new WordPress theme or a different CMS altogether, you can do so with little stress.
WordPress Vs Joomla: For blogging
Are you a budding writer looking to show off your passion? Or do you want to incorporate engaging written content into your website to attract new customers? Blogging is the best way to get your words on the internet, whatever your goal might be.
WordPress
A considerable proportion of people installing WordPress will be doing so with blogging in mind. WordPress has long been recognised as one of the premier blogging platforms. In fact, many people don't even know that WordPress can be used for other things apart from blogging.
WordPress has a range of fantastic tools that make it perfect for producing great content. The drag and drop editor is really easy to use, allowing users to insert galleries, quotes and other features whenever they need them. One of our favourite tools is the new columns mode, which lets you combine different content in super creative ways.
There's a huge range of blogging themes available in the WordPress library. So it doesn't matter if you're looking to build a magazine-style website or add a simple blog to your business site, you're bound to find a perfect theme. WordPress also has a good commenting system that helps people engage with your website.
Joomla
Creating a blog with Joomla is also very simple. Joomla arranges its sites using a very satisfying "articles" and "categories" method. This approach suits Joomla perfectly and allows users to build a blog that is easy to navigate and read.
After adding a new blog page to one of your categories, you can open up the editor and get to work. Unfortunately, the built-in Joomla editor does not come close to that offered by WordPress. That said, it's not hard to install plugins that bring the functionality in line with WordPress.
One of WordPress's best functions is the ability to export blog articles to social media platforms. Unfortunately, Joomla does not have this feature as standard, which can make sharing blogs more difficult. Again, extensions are available to help out with this, but it never seems to work as smoothly as with WordPress.
Winner: WordPress
With the right extensions, Joomla can be a compelling blogging platform and will serve you well. But you don't get the amazing range of built-in features like you do as soon as you install WordPress.
For this reason, we're picking WordPress as the best platform for blogging.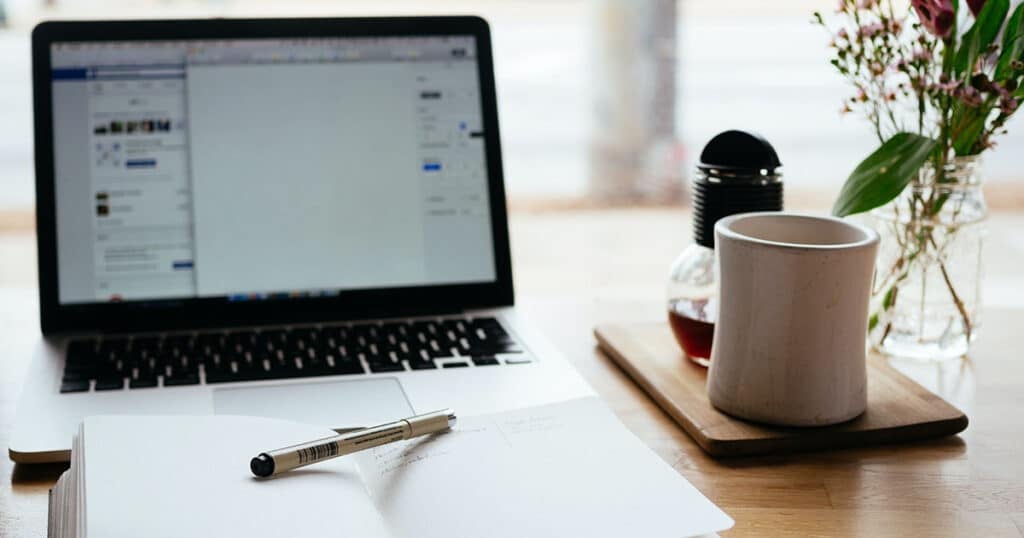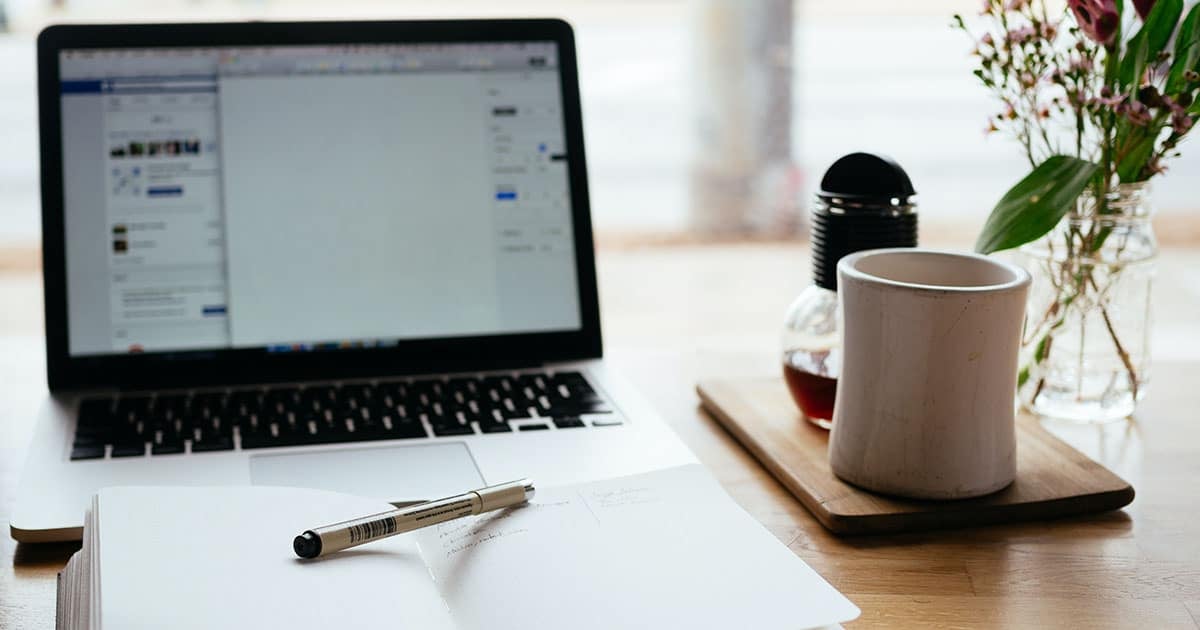 Conclusion
Now that we've looked at these two platforms across a wide selection of categories, which one do we recommend? Before we reveal our winner, we should point out that both of these platforms are fantastic website builders, and you're bound to have a great time with either of them.
However, our pick of the two has to be WordPress. WordPress won the majority of our categories with ease and undoubtedly continues to be one of the kings of the CMS world. Even in the cases where Joomla performed better, WordPress was never too far behind.
If you're looking for a website builder that offers simple site creation, immense customisation options, advanced user management and proper data portability, then WordPress is the way to go. It doesn't matter if you're building a blog, eCommerce site or portfolio page, WordPress will offer absolutely everything that you need.
FAQs
Is it quicker to set up a website with Joomla or WordPress?
If you need to get a website up and running quickly, then choosing a content management system like Joomla or WordPress is undoubtedly the way to go. Either platform isn't going to slow you down, but we'd recommend WordPress if speed is your biggest concern.
This is because WordPress has everything you need right there in the software. So there's no need to trawl the web for suitable themes and extensions like with Joomla. Instead, you can build a unique website using WordPress's library alone.
WordPress's interface is also easier to understand for new website designers. After a couple of hours with the platform, you'll be able to navigate around it with ease.
What is a content management system (CMS)?
A content management system is a piece of software used to manage website content and publish it to the internet. A CMS can be used to power a blog, eCommerce pages or any other type of website.
Content management systems are primarily designed for people without in-depth coding knowledge, but professional web designers can still get plenty of use out of them. WordPress and Joomla are both popular CMSs that are used by beginners and experienced coders alike.
Are third party plugins safe for Joomla and WordPress?
Many users are rightfully concerned that downloading third-party themes and extensions for their websites could be dangerous. The third-party plugin market is indeed completely unregulated, and anyone can make an extension available for download.
However, as long as you're vigilant with your research and only download trusted plugins, then you'll be absolutely fine. Besides, both WordPress and Joomla have thousands of extensions available in their respective libraries, so you'll rarely need to search for third-party options.
Is it cheaper to host a WordPress or Joomla website?
Both WordPress and Joomla don't include hosting as part of their service. As a result, users must look elsewhere for hosting solutions. Hosting is the process of making a website available to be found by people browsing the internet.
There are various options when it comes to hosting a WordPress or Joomla site. You can go with an affordable "shared hosting" solution or pay more for dedicated hosting. Another cost to consider is a domain name, which you'll also need to purchase from a third-party provider.
Neither platform is cheaper than the other to host, so this isn't something to worry about when you're trying to decide between the two.
If you need advice about the best eCommerce solution contact our experienced eCommerce specialists.
To your success,
Jackson