Today, we're going to take two of the most popular website builders around and put them head-to-head across a range of categories. We'll explain who each platform is best for so that you can be confident when you come to decide.
Whether you need to build a blogging platform, an online store or portfolio page, you can be sure to find all the information you need right here. Without further ado, let's start by exploring what WordPress and Squarespace actually are.
What Is WordPress?
If you've already spent time looking into WordPress, then you've probably noticed it being referred to as a "content management system", or "CMS". A content management system is a piece of software that allows users to build a website, without needing any prior coding knowledge.
Content management systems are generally considered to offer users a large amount of control over their website. This is in contrast to a dedicated web builder, which usually keeps users locked into more rigid guidelines.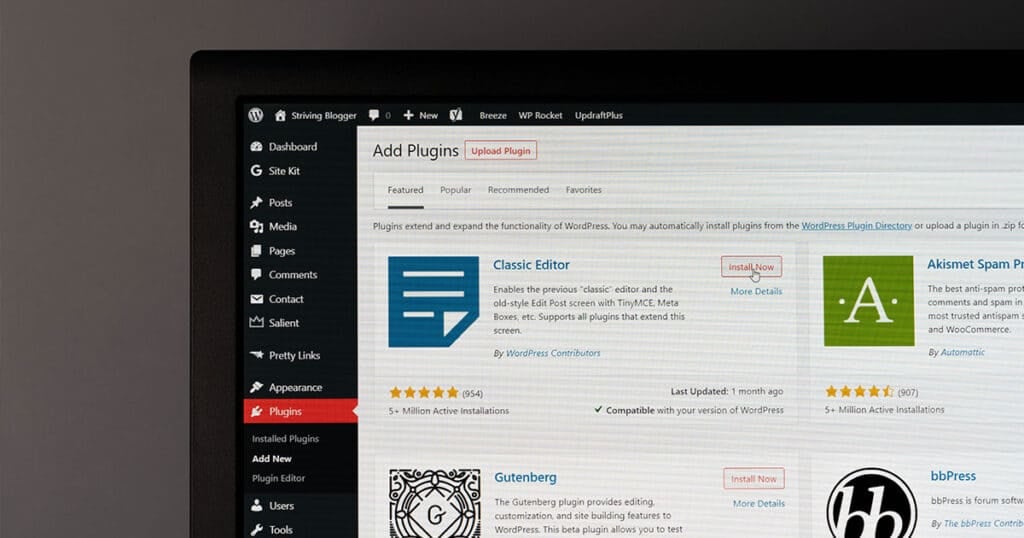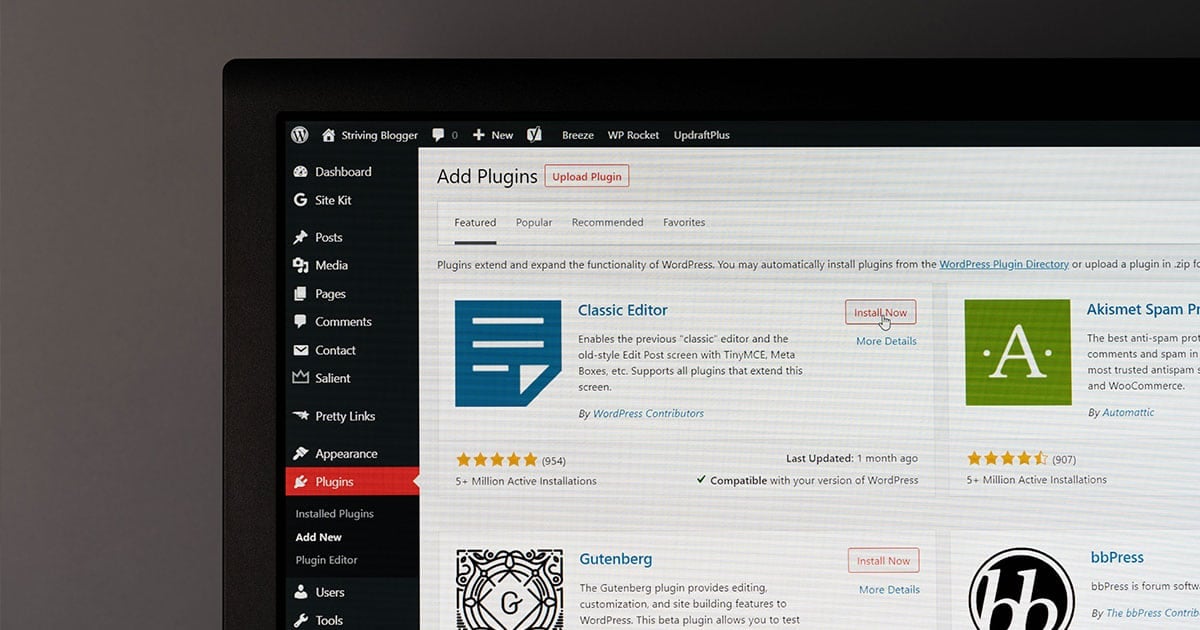 WordPress is unique amongst other CMS platforms as it's completely open-source. This means you can build a website completely for free (this doesn't include hosting and domain costs, but more on that later). The open-source nature also means users can delve into the coding of their websites if they're feeling confident.
Although WordPress offers a huge range of possibilities, it's still very easy to use. The platform is built around a simple Templates and Plugins design, which offers straightforward bespoke website crafting.
What Is Squarespace?
So, what about the other platform in this debate, Squarespace? Squarespace shares many similarities with WordPress but there are some major differences that separate the two. For one, Squarespace is not a content management system and is instead a standalone website builder.
As a result, Squarespace's approach to website design is very different to WordPress's. With Squarespace, you can craft a stunning website in a matter of minutes – the platform is easily one of the easiest ways to build a professional standard site.
There's no need to have any coding knowledge at all to use Squarespace. In fact, Squarespace does not offer users much access to its underlying code, so you can't make deeper changes even if you wanted to. Squarespace is a platform that values simplicity and accessibility but remains an incredibly powerful website builder.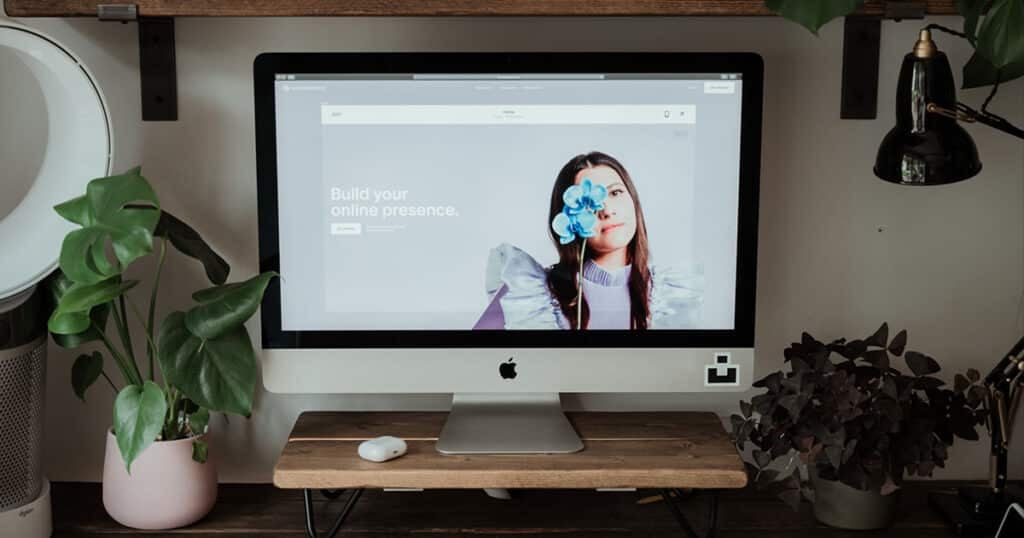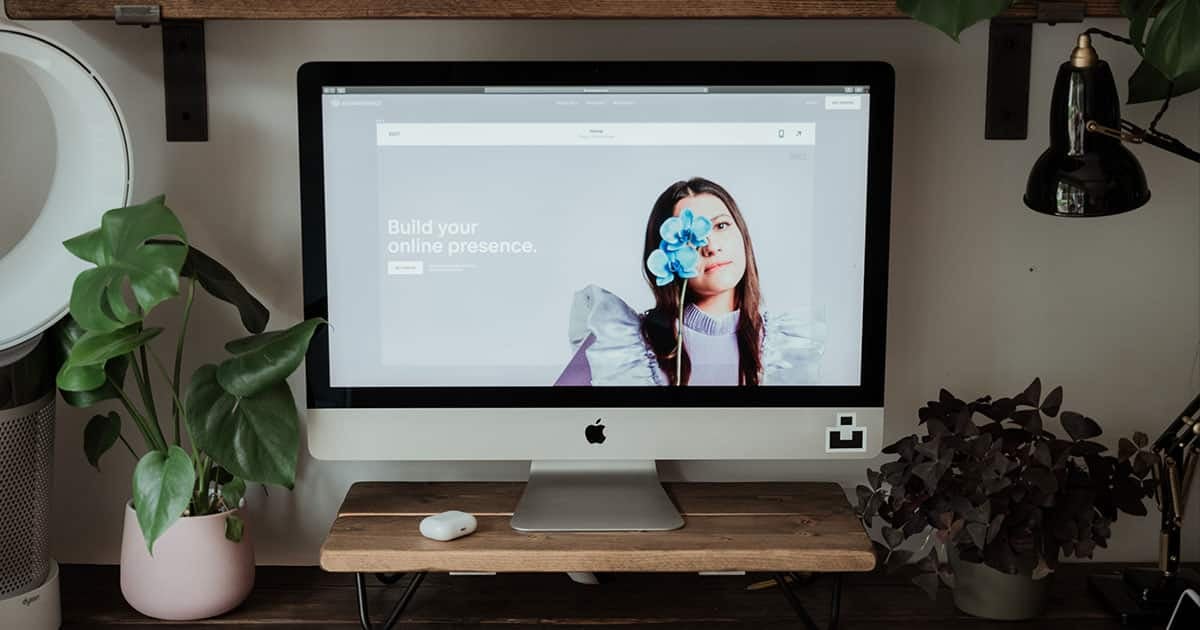 Although you can build a website for free using Squarespace, you'll have to choose one of Squarespace's pricing plans once your free trial expires. The good thing about these plans is that everything you need to get your site online is included.
You could say that these plans sum up everything that Squarespace stands for – high-quality web design without any of the fuss.
Who Are The Platforms Aimed At?
It's clear that Squarespace and WordPress have taken a different approach when it comes to website building. With this in mind, it's worth thinking about who the two platforms have been designed for when you're trying to choose between them.
In general, we'd say that Squarespace is aimed at anyone who desires a beautiful, slick website that they can set up quickly. The pricing plans are easy to understand, and the platform is a great all-in-one solution overall.
WordPress is made for anyone who wants that little bit more control over their site. Although using WordPress is fairly accessible, it's not as easy as Squarespace. WordPress is best for larger sites and offers better data portability.
Hopefully, this overview has given you a basic understanding of what Squarespace and WordPress offer and who they're aimed at. Now, let's take a closer look at both platforms' unique features, and compare them more rigorously.
WordPress Vs Squarespace: Head-To-Head
Ease of use
With any web builder, ease of use is one of the most important factors to consider. You could have the best site builder in the world, but if it's too hard to use then it's pretty much useless. Thankfully, both WordPress and Squarespace recognise this importance and have built their platforms with this in mind.
WordPress
The WordPress platform revolves around its simple Templates and Plugins approach. Templates form the base of any WordPress site, and there are thousands of colour schemes and designs to choose from. WordPress plugins are extra pieces of code that add functionality to a website and are used to customise pages to suit your needs.
If you've used other drag and drop website builders in the past, then WordPress might initially appear to be more complex. It's true that the interface and features can be confusing, but after a few days of use, you'll quickly start to get the hang of how everything works.
One of WordPress's best features is the new Block Editor. If you're writing blog content, then you're going to love this addition. With the touch of a button, you can insert columns, images, videos, Spotify music and much, much more. The Block Editor alone improves WordPress's ease of use dramatically.
Even though WordPress has made great progress in the ease-of-use department, it's fair to say that the platform puts greater emphasis on features and customisability. For those comfortable with WordPress, this can be a big benefit, but it does make the learning curve considerably steeper.
Squarespace
If you're talking about ease-of-use, then nothing really compares to Squarespace. Making a website has never been easier than with this platform. You can have a fully functioning site up and running in no time, without the need to learn anything about web design.
What's more, Squarespace produces websites that look like they've been made by a professional designer. You can expect a seamless website with slick scrolling pages, fully optimised for every type of viewing device.
As with WordPress, you start building a Squarespace website by choosing a starter template. There are over 100 of these to choose from, and the range of editing options means that your site is always going to be unique.
Crafting individual site pages is an absolute pleasure with Squarespace. With the drag-and-drop editor, you can add anything you need, including galleries, videos and more. The process of building up a Squarespace site from an initial template is incredibly satisfying and intuitive.
Ease Of Use Winner: Squarespace
In our opinion, Squarespace is the easiest platform to use of the two. This doesn't mean that WordPress is inaccessible, it's just that Squarespace takes intuitive website building to another level altogether.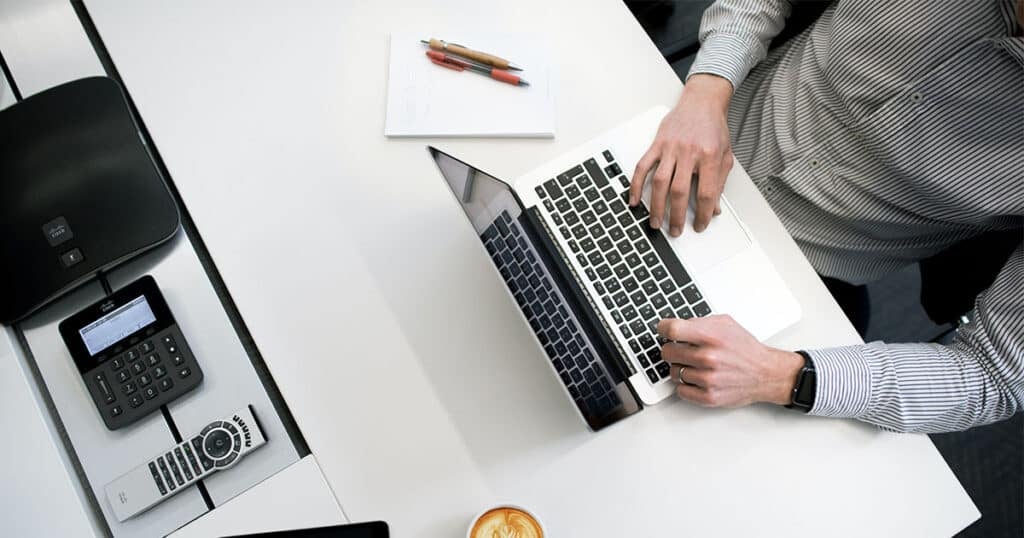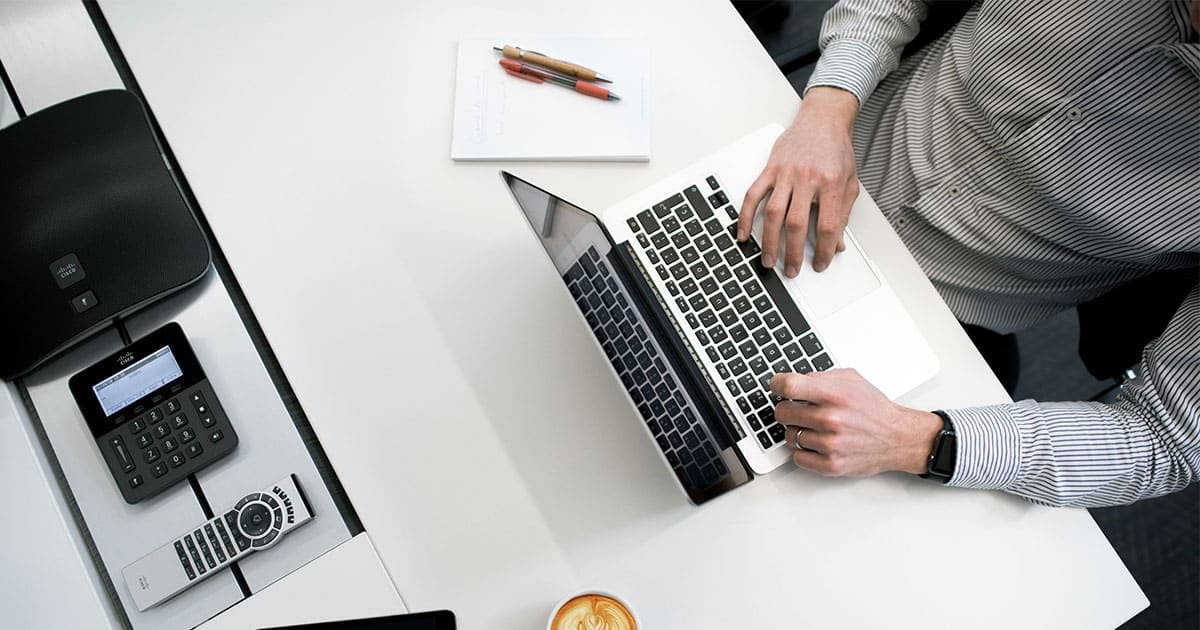 Templates
We've already mentioned that Squarespace and WordPress both offer templates to get you started. But which platform has implemented this idea most effectively?
WordPress
WordPress refers to its templates as "Themes". A WordPress Theme usually provides a colour scheme, basic site structure and sometimes JavaScript files. Themes are always highly customisable and can be transformed to suit the user's own purposes.
Unlike other platforms, WordPress allows users to download third-party themes and implement them on their websites. This opens up massive possibilities for website design, and there are tens of thousands of themes available across the internet.
There are hundreds of options available direct from WordPress too. Most of the themes are free, but there's also a range of premium themes available if you're after something truly special.
If you want to make your life as easy as possible, you can choose a theme that has already been optimised for your goal. For example, if you were making a photography portfolio site, you could choose a theme that has been set up with attractive galleries for your pictures.
Squarespace
Squarespace is no slouch when it comes to themes either. There are over 100 Squarespace templates available, each with its own unique look and feel. Whether you need an eCommerce design or a blogging layout, you can be sure that Squarespace's templates will have something for you.
A Squarespace template is also very customisable and can always be altered to match your exact needs. Templates are easier to edit than WordPress's themes, which is definitely a plus for Squarespace. However, Squarespace cannot replicate the same number of options you get when choosing a WordPress template.
Even though Squarespace has a fraction of the templates that WordPress offers, the quality is more consistent. When you download a new Squarespace theme, you can guarantee that it's going to be professional, sleek, and free from bugs.
Additionally, since you're only downloading templates directly from Squarespace, there's no chance of a security breach. Themes for WordPress can be found everywhere, and their contents is pretty much unregulated.
Templates Winner: WordPress
Even though Squarespace does hold some advantages over WordPress in the template area, such as more consistency and tighter security, we really can't ignore the immense number of WordPress options that are available.
If you can imagine a theme in your mind, then you can be sure you'll be able to find something similar on the market. In addition, if you stick to the themes offered directly through WordPress, you won't have to worry about downloading something dangerous from a third party.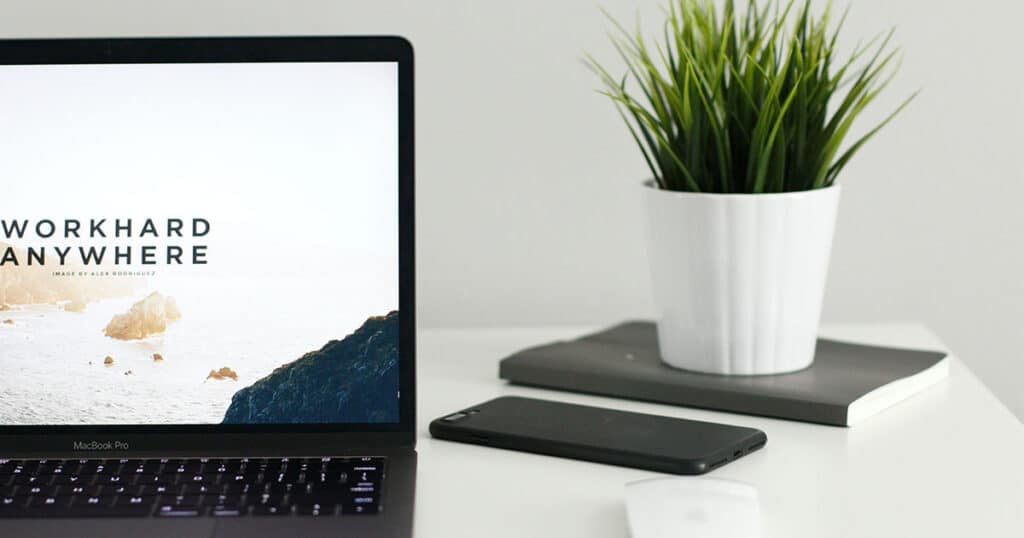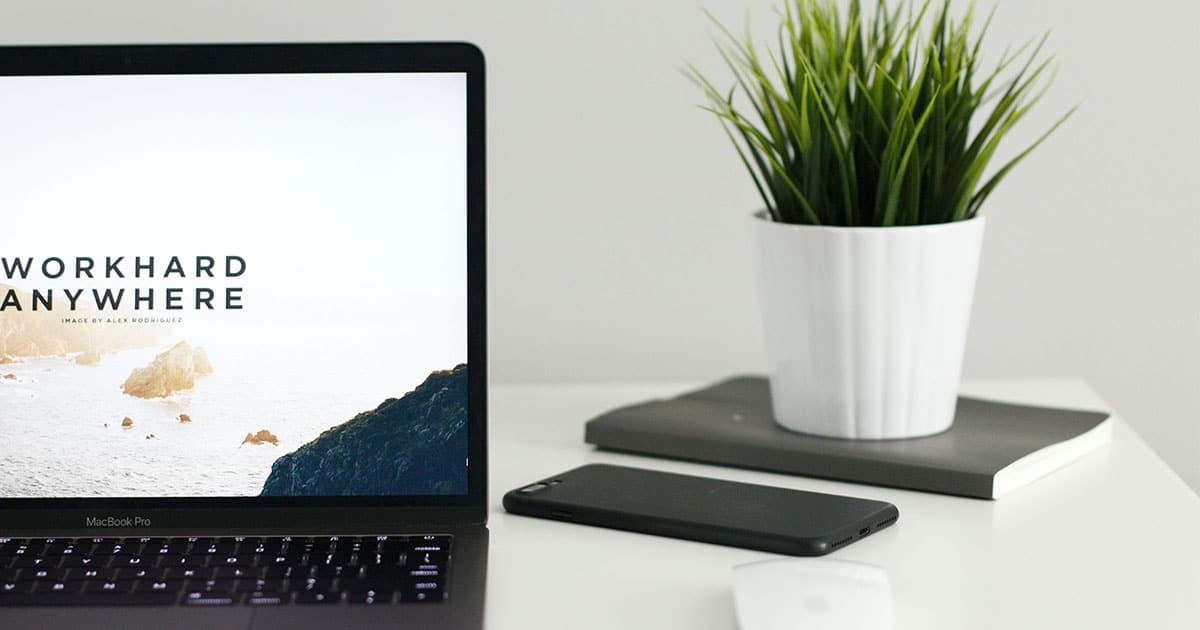 Plugins / Extensions
Squarespace and WordPress both offer a range of features that can be added to a website to improve its functionality. WordPress refers to these features as Plugins, whereas Squarespace calls them Extensions.
WordPress
Plugins are one of the things that WordPress is famous for. A WordPress plugin is a small piece of code that is injected into website pages in order to add features and functionality. Plugins are designed so that users don't need any coding knowledge in order to use them – simply tap a button and the plugin will be automatically inserted.
Plugins can complete a wide variety of tasks, from selling products to boosting SEO performance. This is only scratching the surface of what WordPress Plugins have to offer though – at the last count, there were over 50,000 free plugins available on the platform!
All you need to know is that if you need a feature adding to a website page, then there'll be a Plugin to help you out. It's worth noting that adding lots of plugins to your WordPress site can have a negative impact on its performance. The general rule of thumb is to stick to less than 20 plugins per WordPress site, which is usually more than enough.
Squarespace
Squarespace offers a much more streamlined and tailored selection of Extensions. Where WordPress provided over 50,000 free Plugins, Squarespace features only 350. The benefit here, as with much of the Squarespace platform, is that you can guarantee every Extension is going to work exactly as advertised and seamlessly integrate with your website.
The Squarespace Extension library is always being updated in order to add more options. Although Squarespace has less than 1% of the number of plugins that WordPress offers, you're still unlikely to be in a situation where you can't find a suitable extension for your site.
If you are running an eCommerce website, then Squarespace Extensions will prove extremely useful. They can take care of complicated processes like sales tax, wholesale payments, and much more. These are all processes that can take up loads of time, and automating them can have a positive impact on the business.
Plugin / Extensions Winner: WordPress
Like many of the categories on this list, you're choosing between having lots of options to pick from or streamlining your plugins to the most essential ones. Some people might find the number of WordPress apps overwhelming, but the fact that you'll always be able to find the plugin you need is a great benefit.
The amazing thing about Plugins on WordPress is that quality is rarely sacrificed in the name of quantity. Practically all the Plugins do exactly what they're supposed to do and you hardly ever run into a plugin that doesn't work.
Cost
WordPress
WordPress is a completely open-source, free to use platform. However, that doesn't mean that there aren't any costs associated with building a website. If you want your website to appear on the internet and to be found by potential clients, then you'll need to invest in website hosting.
Hosting is the process of publishing website files onto the internet. There are loads of hosting companies out there, who will put your website up for a small monthly fee.
There are various types of web hosting, ranging from cheap shared hosting to premium dedicated hosting. Shared hosting can cost as little as $2-15 USD per month, whereas dedicated hosting can stretch to hundreds of dollars. Most small businesses will find themselves paying between $10 and $30 USD per month for WordPress hosting.
Another potential cost to consider is a domain name. If you want a custom domain for your website, then you'll either have to pay for one through WordPress or source one from a third party. That said, domains are usually very cheap (around $10 USD per year)
Squarespace
Squarespace does not require users to source their own domain and hosting and instead offers a range of different pricing plans. Each plan includes everything you'll need to be discoverable online. There are plans available to suit personal websites, businesses and eCommerce sites.
The cheapest option is the Personal Plan, which currently comes in at $16 USD per month. With this plan, you get hosting, a domain, and unlimited access to the website builder tools. The Business Plan, at $26 USD per month, gives you all of this plus basic eCommerce and marketing capabilities.
The two premium Squarespace plans are eCommerce Basic and eCommerce Advanced. These plans are specifically geared towards online stores looking to sell a reasonable number of products each month. The Advanced Plan offers better commission rates than the Basic Plan but comes in the most expensive at $46 USD.
The big advantage of Squarespace's approach is that everything is taken care of on their end. If you don't want the stress of searching for a hosting provider and domain, then that could be a reason to choose Squarespace over WordPress.
Cost Winner: WordPress
From a purely financial standpoint, WordPress nearly always works out as the cheaper option. For this reason, we had no choice but to choose the platform as our winner in this category. Shared WordPress hosting can be had for as little as $3 per month!
That said, there is definitely value to Squarespace's simpler approach. With Squarespace, you always know you're going to get reliable hosting, regardless of the plan you choose. The drawback is that these plans are quite pricey, especially if you need eCommerce capabilities.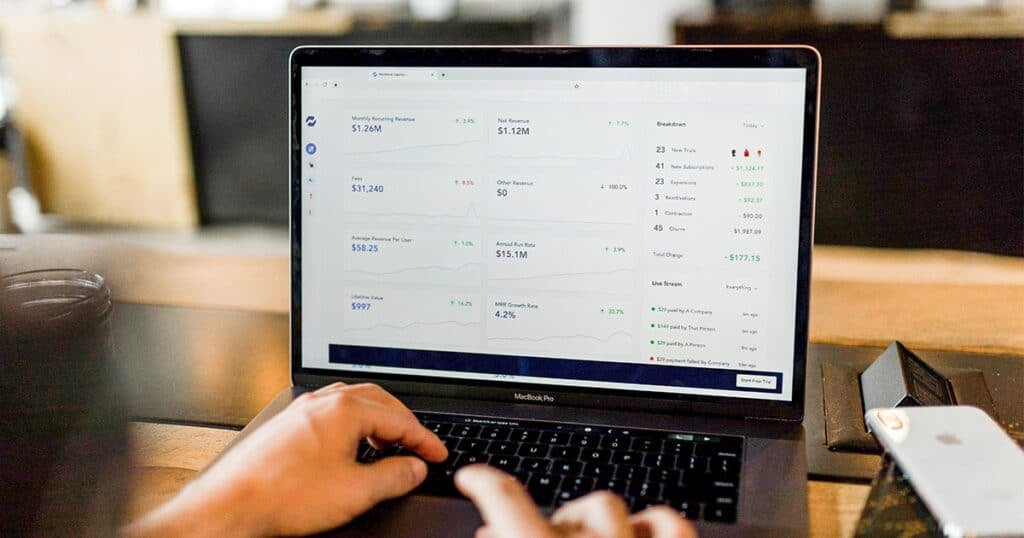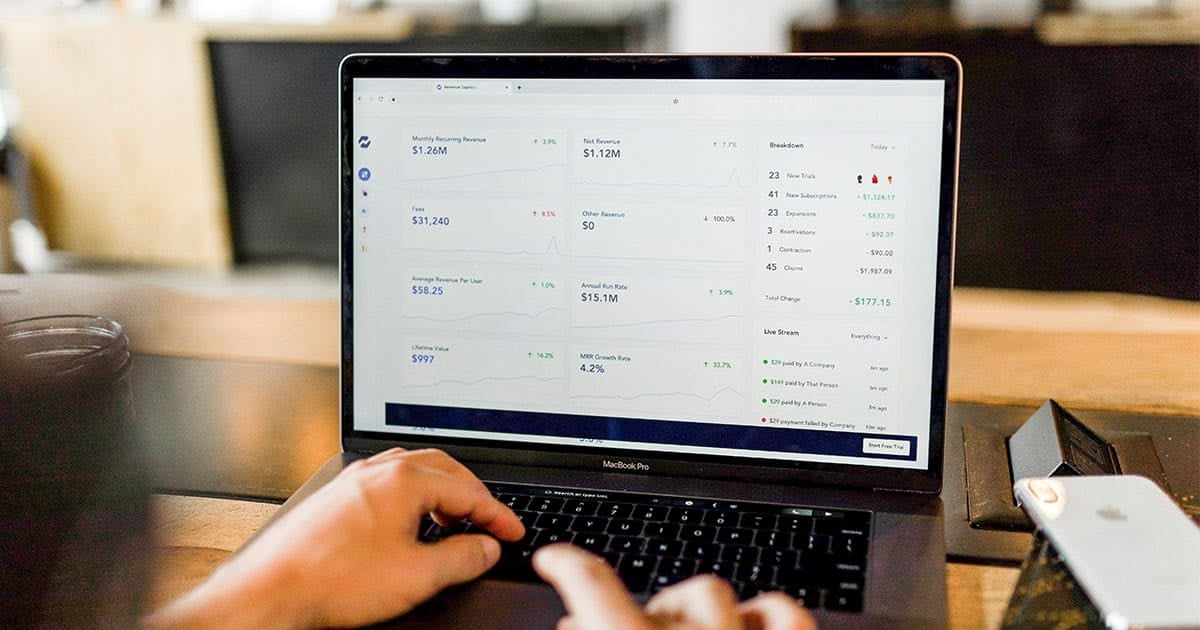 Search engine optimisation (SEO)
These days, SEO is one of the most important aspects in running a successful website. You might have the best website in the world, but if it's not ranking well then it's practically useless.
Thankfully, Squarespace and WordPress both aim to help website owners improve their SEO through built-in measures and SEO apps. But which platform will propel your website to the top of Google most effectively?
WordPress
WordPress comes with a range of built-in SEO features out of the box. However, if you really want to climb the ranking mountain with your WordPress site, then you're going to want to make use of some powerful SEO plugins available through the platform.
Yoast SEO is a great example of a plugin that you can use to integrate effective ranking techniques into your pages. Yoast takes you through SEO step-by-step and is a great way for beginners to learn more about complex optimisation processes.
There are hundreds of other SEO plugins available that we don't have time to touch on here. The main thing you need to know is that you'll never find yourself lacking SEO options when you use WordPress. On the contrary, the amount of choice you'll have can sometimes feel overwhelming.
Squarespace
Squarespace stays on brand by keeping its SEO practices sleek, simple, and easy to use. Squarespace has a variety of SEO tools built-in, including custom meta descriptions, page directs, and automatic page hierarchy.
In essence, Squarespace focuses its attention on the key SEO indicators that will have the biggest impact on your ranking. Although this is a good thing, it does mean that there are fewer opportunities to really gain a deep understanding of how SEO works.
That aren't any extra SEO extensions available on Squarespace, and you've only got the built-in features to work with. On the plus side, this means you can really spend some time nailing these aspects and won't find yourself juggling a confusing number of plugins.
SEO Winner: Squarespace
This category was a tough one to judge. On one hand, you have in WordPress a platform that offers an almost infinite amount of SEO possibilities. On the other, you have Squarespace, which simplifies ranking optimisation as much as possible.
Considering the vast majority of people using website builders will not have much SEO experience, we think Squarespace is the best SEO platform overall. SEO is a complicated topic and can take years to fully understand. It's also very easy to make mistakes and negatively impact your ranking.
However, if you're prepared to sink some time into learning about the topic and finding the best plugins, then WordPress will ultimately offer the most complete SEO performance in the long run.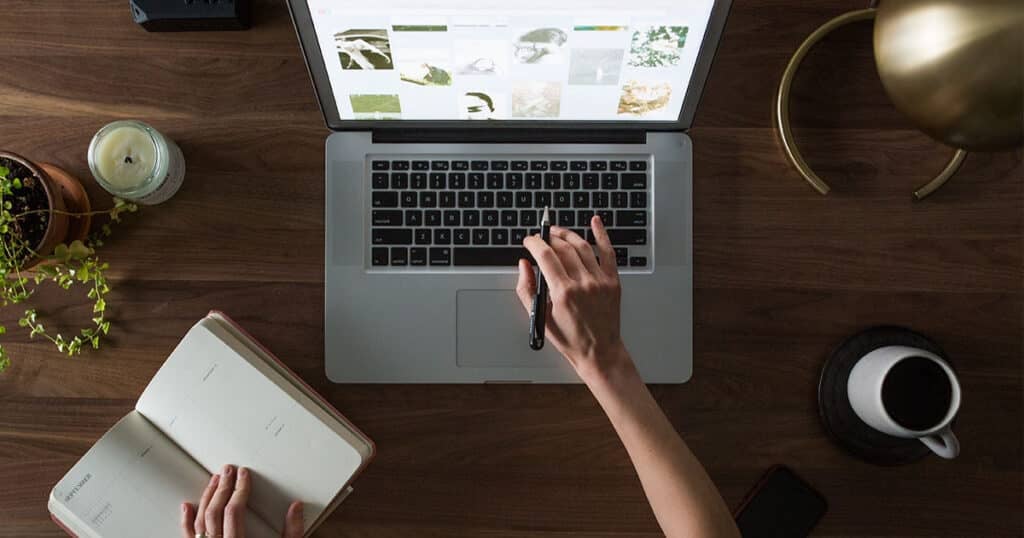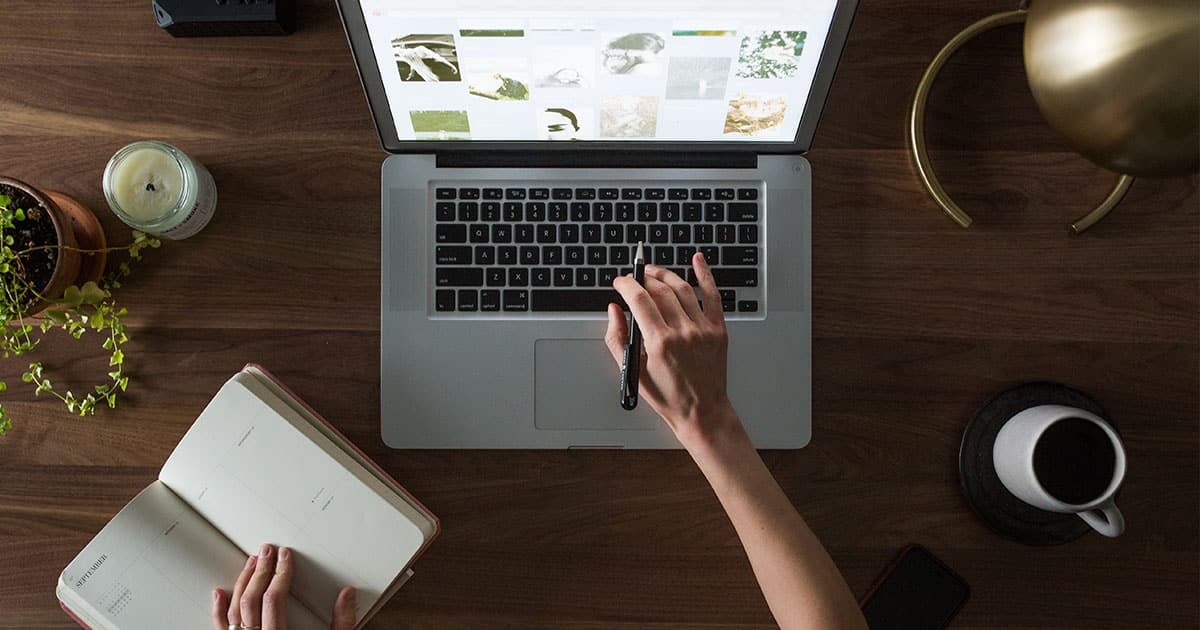 Website building tools
If you're reading this article, then it's safe to say that you're here to find something to build your website with. It's all well and good having great themes and apps, but without intuitive and efficient website building tools you're going to have nothing to show for it.
WordPress
WordPress has a variety of tools available to help users build their websites. Over recent years, the platform has embraced a drag and drop style that is reminiscent of other popular website builders. These advancements have been great for WordPress and ensured the platform maintains its position at the top of the web design world.
With that said, loading up WordPress for the first time can be a sensory overload. The home screen is packed with tabs and information, and finding the tool you need can take some time. In addition, most of the super useful tools come in the form of plugins, which aren't available until you discover and download them.
Once you've got into the swing of WordPress, you'll quickly start to understand the power of the platform's building tools. The blogging tools are particularly great, and you can make an article that looks like it came straight out of a magazine in a matter of minutes.
Squarespace
Squarespace is widely considered to be the pinnacle of drag and drop website editing. Aside from the fact that Squarespace's builder tools are incredibly easy to use, they are also extremely powerful. Squarespace uses can access all these tools with ease, and quickly construct a professional standard website.
Squarespace's suite of tools includes the likes of a markdown mode, full-screen editing, auto text wrapping, image scaling and integrated video blocks. At every stage of the build, you can view your site exactly how it would appear online, allowing you to see what needs to be changed.
Squarespace effortlessly weaves intuition with power to offer a selection of tools that competes with any website building software on the market today. With Squarespace, you can feel like a professional web developer without having to spend years in training.
Website Building Tools Winner: Squarespace
If you were looking at WordPress outside the context of other website builders, then you'd probably think it was an easy to use platform with a wide range of tools. Unfortunately for WordPress, there are plenty of other website builders around, and many of them take a more intuitive approach.
Squarespace in particular is incredibly straightforward and accessible. In fact, it might well be the most intuitive website-building platform available today. The drag and drop editor is a real pleasure to craft with and gives users a wide range of tools to use.
Despite this, it's always worth bearing in mind that WordPress is the most widely used website building platform for a reason. Even if it's not as accessible as things like Squarespace, this hasn't been enough to stop the millions of WordPress users from continuing with the platform.
Mobile optimisation
These days, mobile optimisation is an essential feature for any respectable web design tool. The vast majority of Google searches happen on a mobile device, so if your website can't adapt seamlessly then you're not going to have much success.
WordPress
WordPress comes with mobile optimisation built-in. This means that your web pages will automatically adjust depending on the device and screen size they're being viewed on. With WordPress, mobile optimisation shouldn't be a concern at all.
You can also install WordPress plugins to improve the quality of your WordPress site. These could add features such as better mobile menus, for example. It's also a great idea to pick a theme that is advertised as being responsive on mobile. This will guarantee a seamless browsing experience for potential customers.
Using the WordPress mobile app is a great way to monitor how your site is going to look on a phone screen.
Squarespace
Just like WordPress, every Squarespace site automatically includes a range of mobile optimisation features right from the start. Whether people are viewing your website on a laptop, mobile or tablet, you can rest easy knowing that they won't be having any trouble navigating your pages.
In addition, there are a number of extra steps users can take to improve their Squarespace site for mobile devices. A Squarespace site will work best on mobile if images are kept small size, blog excerpts are used, and content inside portfolios is limited.
Squarespace includes an extremely useful Device View that clearly displays how your Squarespace website is going to appear on various screen sizes. This is a great way to test your website in real-time whilst you make it.
Mobile Optimisation Winner: Tie
WordPress and Squarespace have both made mobile optimisation a priority within their platforms. The web builders have plenty of built-in features to make pages easy to use on mobile, and both have options to take the optimisation further for those who want to.
Website security
The final category we're going to investigate in this Squarespace vs WordPress face-off is website security. Keeping your web pages secure from hackers and malicious software is super important, especially if you're running an online store.
WordPress
When you make a website through WordPress, security is your responsibility. This means you have to sort out your own SSL certificate, backup your own content, and ensure you're keeping your WordPress version updated.
However, most hosting companies will actually include an SSL certificate and basic security measures as part of the packages. Since you have to pay for website hosting anyway, security usually doesn't add any more costs to your site.
Squarespace
Unlike WordPress, Squarespace takes security out of your hands. The platform performs its own malware scans and comprehensively protects against DDoS (Distributed Denial of Service) attacks. This means Squarespace users never have to worry about their websites being compromised.
Website Security Winner: Squarespace
Squarespace gives you one less thing to worry about by taking control of security themselves. With a Squarespace website, you can always guarantee that you're not going to be infected by pesky malware that could derail your business.
WordPress is by no means a dangerous platform to use, you just have to be a little more vigilant to ensure you're fully protected. Some people might even prefer the extra level of security control that WordPress offers.
Conclusion
So, after all that, which platform would we recommend to budding website designers? If we're going purely off which won the most categories, then Squarespace takes the crown. However, it's not quite that simple.
In truth, WordPress and Squarespace are made for different people. If you're wanting to build a stunning website in the easiest way possible, then Squarespace is absolutely the way to go. Our web designers will happily help you create a website that meets your requirements and expectations. If you're keen to go a little bit deeper and have a bit more control, then installing WordPress could be your best bet.
Whichever platform you choose to go with, you can be confident that you'll be able to construct a fantastic personal or business website. The Squarespace and WordPress support networks are both fantastic, so don't be afraid to head there for more advice and information.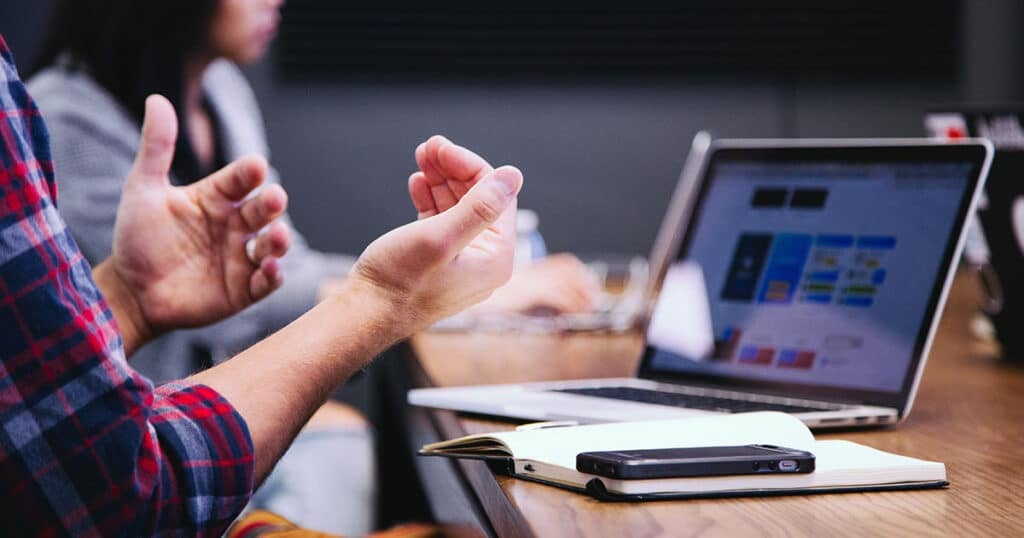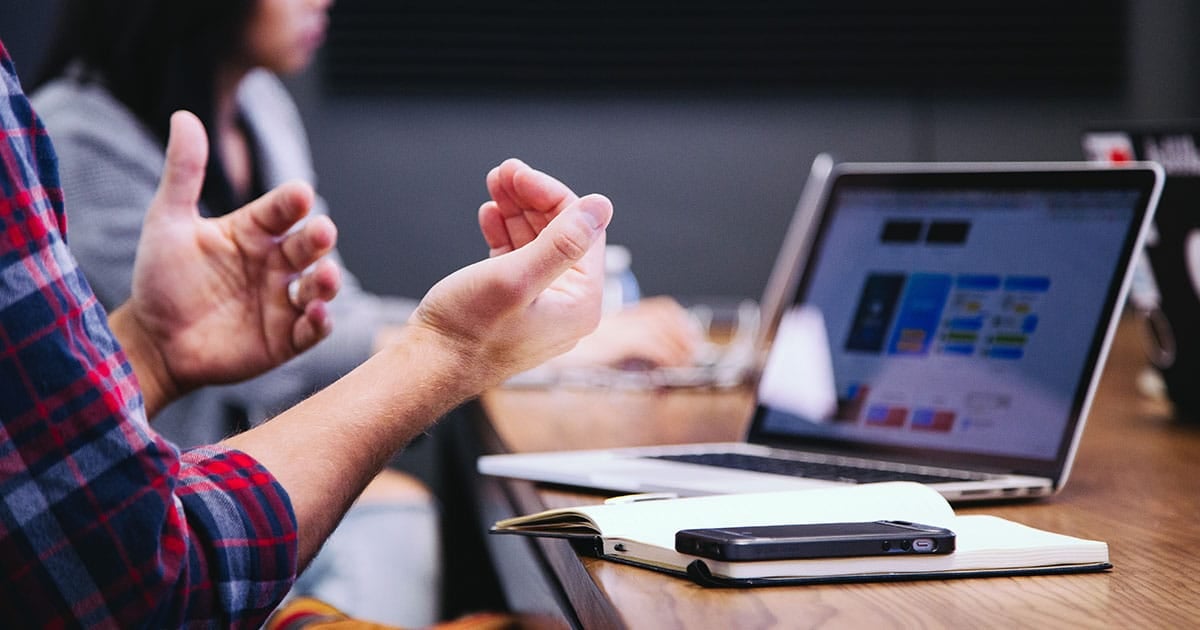 FAQs
Are there more Squarespace templates or WordPress themes?
In the website template department, WordPress brushes off any competitor that dares to challenge it. The official directory has over 5000 themes available to download, with thousands more available from third-party sources.
WordPress, unlike Squarespace, is an open-source platform. This is why there are so many themes available since anyone can build a theme and put it out there for others to use. The only drawback of this is that the quality of templates can sometimes be inconsistent.
Squarespace still has over 100 templates to choose from, and they're all of consistent quality. You just can't expect to have quite the same amount of choice as you do with WordPress.
Which is cheaper, Squarespace or WordPress?
In most cases, WordPress works out as the cheaper platform to use for building a website. With WordPress, the only costs you'll have to contend with are web hosting and a domain name. Basic hosting is available for just a few dollars per month.
Squarespace is usually more expensive, but it has the advantage of being an all-in-one package. When you sign up for a Squarespace plan, you get everything you need to start a website included, without needing to search for third-party hosting.
Is a WordPress website secure?
There are some people out there who will tell you that open-source software is not secure. However, this isn't true. The fact that third parties can produce themes and plugins for WordPress doesn't mean that the platform is flooded with viruses and malware.
In fact, the opposite is true. The WordPress infrastructure is extremely safe and is regularly updated to meet any new security demands. No piece of software can be 100% secure, but it's safe to say that the WordPress team do everything they can to get as close to it as possible.
Do professionals use Squarespace or WordPress?
A professional web designer will typically code a website from scratch with custom CSS. However, there are particular occasions when they may be required to use a website building tool. In this case, many professionals will opt for WordPress, since it allows them more access to the website's internal coding.
The vast majority of people do not know how to code, which is why these platforms exist in the first place. Squarespace sites are not designed for professional coders to use, so it's unfair to ask it to have that capability.
Is Squarespace good for blogging?
Squarespace is an excellent blogging platform. Squarespace's website building tools are some of the best available and by using one of the platform's excellent blogging templates you can have a beautiful website up and running in time.
Whether you just want a personal blog to record your thoughts or something that's more commercial, you'll definitely be able to achieve it. There are a range of Squarespace pricing plans available to match your goals as well.
Is WordPress suitable for eCommerce?
If you want to build an online store using WordPress, then you're in luck. By making use of the platform's incredible Plugin selection, you can craft a WordPress site where you can sell your products or services with ease.
Plugins can take care of everything from product pages to checkout management. Using a WordPress website is always a viable option when it comes to eCommerce.
Too your success,
Jackson