In our guide today, we will be discussing everything you need to know about Shopify and WordPress giving you all the key aspects of each platform and why you should choose one over the other for your online store.
With many valuable features offered in both WordPress and Shopify, it may be hard to choose between the two for your eCommerce website – but after reading our guide, we hope you can make a much more informed decision.
Let's begin with a brief overview of the two platforms.
What is WordPress?
When it comes to WordPress, there are two available options to choose from; self-hosted and hosted.
Self-hosted
For the self-hosted version of WordPress, you will need to download the software from WordPress.org. Once the download has finished, you will need to install the program onto your own webserver. Self-hosted WordPress uses open-source software, giving you more freedom to alter and manipulate the code behind your WordPress website.
Any kind of site built using WordPress can be customized in however you deem fit for your own brand. It is a very flexible tool that can meet the needs of any web design project when under the capable hands of someone familiar with WordPress website building.
The available plugins are a great solution to bring levels of functionality to your website not given by other software.
Hosted
Hosted WordPress can be found at WordPress.com and is a SaaS (Software as a Service) tool. With the hosted version of WordPress, you pay a monthly fee which gives you access to a range of features that will give you all the powers to build, manage, and maintain a website.
WordPress.com is less of an all-in-one program than you receive when using Shopify, as to have a successful eCommerce site, you will need to use third-party plugins such as WooCommerce, Ecwid, or Shopify itself.
WordPress can be installed on your server free of charge, but you will need to pay a hosting fee, domain registration payments, and will possibly have plugin or development costs. We will discuss these extra costs in our guide later.
In this WordPress vs Shopify article, we will be focusing on the self-hosted version of WordPress. The closer similarities between Shopify and WordPress bring a more all-in-one package to its users rather than comparing the self-hosted version of WordPress.
What is Shopify?
For people who want to launch and build their own eCommerce website Shopify, is a great place to start. This web application has been specially developed with merchant online businesses in mind.
Shopify comes with a range of templates to choose from, all with great customisable features allowing for businesses to express the personal brand image they have been striving for. These templates also allow for digital and physical goods to be sold.
One of the main objectives behind the creation of Shopify was to enable even the least technically enabled users to create an eCommerce store they can be proud of. With design and technical abilities, all without the need for coding, more and more people are enjoying everything Shopify has to offer.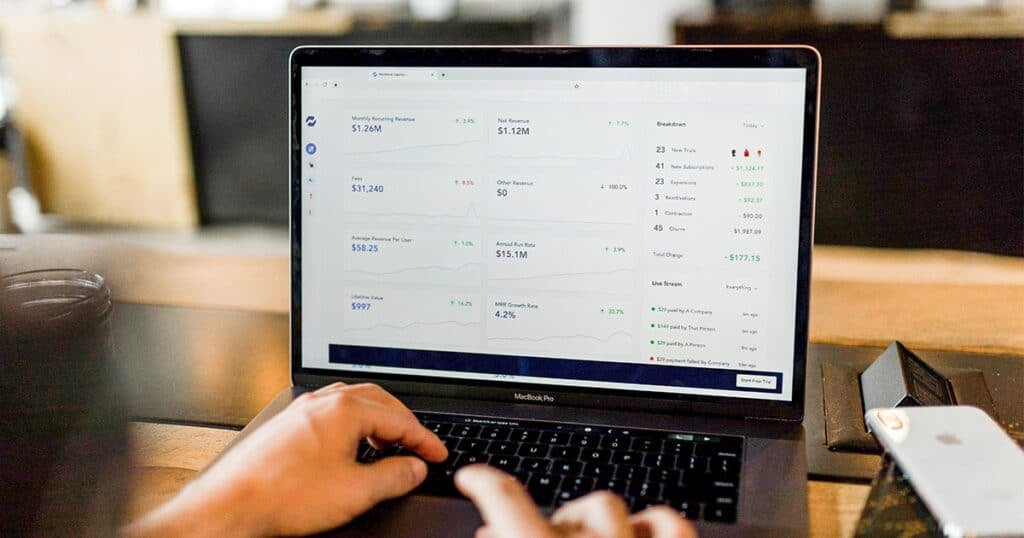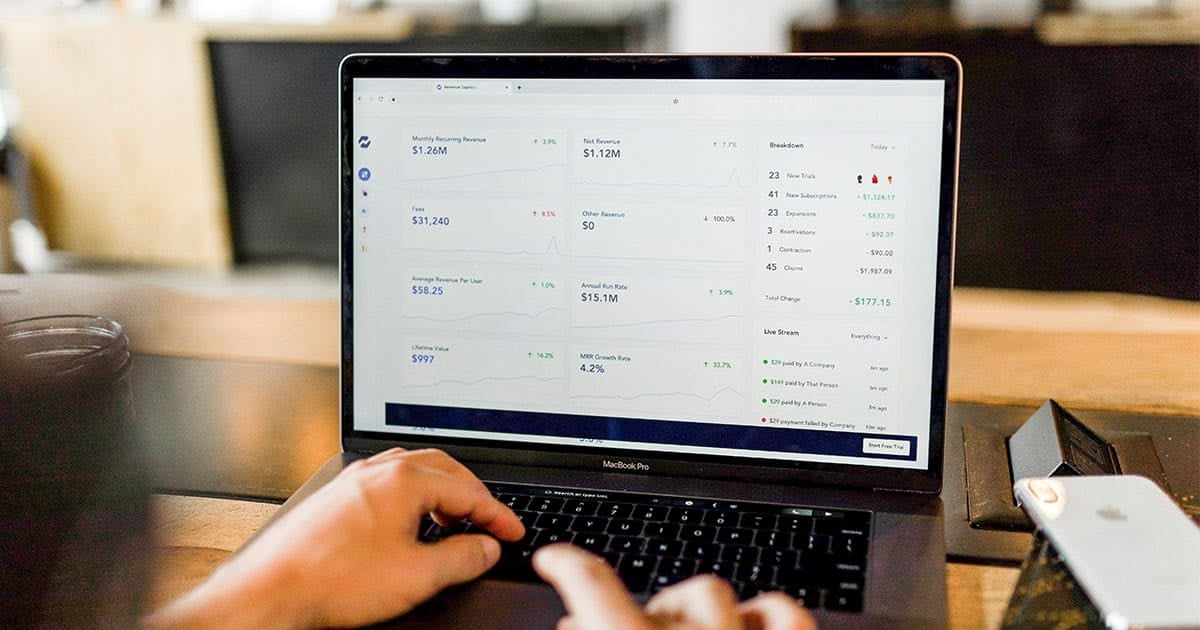 This being said, if you do have any knowledge in coding, Shopify allows for HTML and CSS edits on your website, giving a more extensive range of customisation.
Shopify is a hosted software solution meaning that everything runs on its own web server. This removes the need to pay for an external web hosting provider, or install any additional software.
Although an online business using Shopify can use free and paid external applications to enhance its eCommerce site, the idea behind Shopify is to give each online business everything they need to create stylish and functional online stores.
Shopify requires a monthly fee to be used and is what is known as a SaaS tool. SaaS or Software As A Service means you won't own a copy of the program but are required to pay this monthly fee to use it.
With Shopify being a web application, it runs using the cloud. This means that as long as you have access to a web browser, the internet, and your login details, you can access your Shopify store from anywhere, letting you manage your eCommerce site at a moments notice.
Who are Shopify and WordPress aimed towards?
For the users of Shopify, it is a fair assumption that the majority are people who lack web development skills and the kind of money it takes for a website builder to develop their store. These kinds of users choose to work on Shopify due to the ease of use it allows people to create an online store.
Without the need to present a large upfront fee and the creative capabilities offered without the need for coding are some of its biggest attractions.
WordPress is a little different with it catering to the needs of a wider audience. Web design beginners, more experienced web developers, and users who have the finances to pay a website builder will all still tend to use WordPress.
Like Shopify, WordPress is beginner-friendly, giving even the least technically gifted of us the chance to produce stunning web designs all on our own.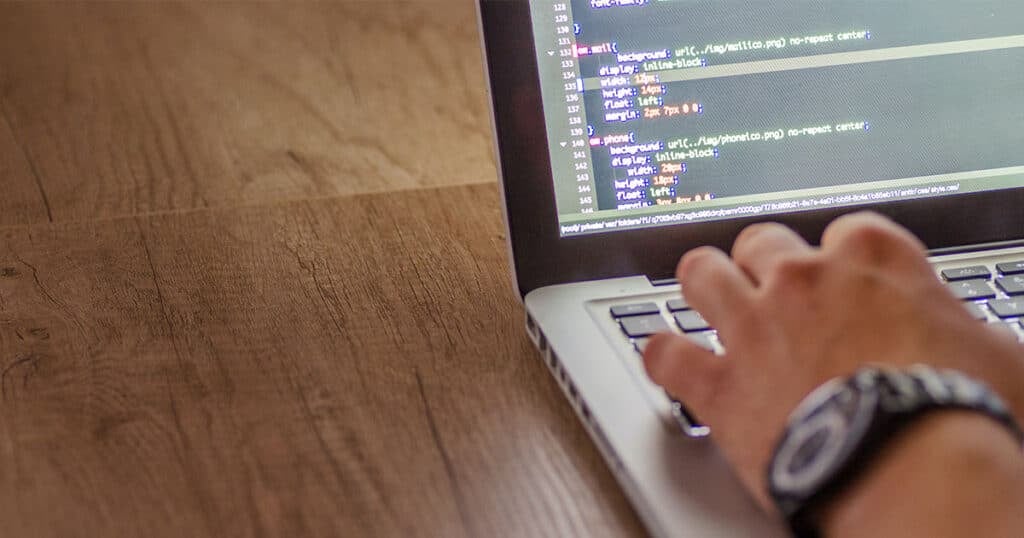 People with zero coding knowledge are well in their means to create and maintain a WordPress website using the visual editor interfaces compatible with WordPress. These applications let you design and develop your website without even thinking about CSS or HTML coding.
In a lot of cases, you will require more configuration to get a website ready for publishing using WordPress, when comparing to its competitors. Depending on what you want to do within your website, WordPress may also take a steeper learning curve to get to grips with.
Users with a lot of web development experience will take to WordPress like a duck to water. All the available features will suit their skills, making website building a walk in the park.
The final type of WordPress user is those with a large budget to pay a website builder to create a powerful site that runs on speedy servers with a truly bespoke design.
The design capabilities that are offered with WordPress are the key differences it has with using Shopify – though it has many options in terms of web design, there are still limitations in what you can achieve, which could potentially alter the final design you had envisioned for your brands' image.
Shopify will never give you the option to use another hosting provider, adding to these limitations.
Pros and Cons
When it comes to Shopify and WordPress, some pros and cons come with using either platform. Here are a few worth thinking about:
Shopify
Pros:
No technical or coding knowledge is needed to use Shopify
Specifically built for an eCommerce website giving you all the sales tools required.
No external security or hosting platforms are required.
Cons:
Extra transaction fees between 0.5% and 2% per transaction are needed unless you use Shopify Payments, Shopify's own payment system.
Your content will need to be reformatted if you decide to change the theme
Not as simple as drag and dropping things to where you like them.
Looking for more information on Shopify pros and cons? Talk with our dedicated Shopify developer team.
WordPress
Pros:
Total customisation is available, much more than you would get from using Shopify.
The new Gutenberg editor makes WordPress much easier to use.
With WordPress being so popular, endless resources can help you with any problems you may have in both a professional and user forum scenario.
Cons:
Some technical ability building websites is needed for some features or customisation.
Things can get a little pricy in no time at all.
External web hosting such as Bluehost is required as well as a security and eCommerce plugin. You will also need to decide and source your own domain name.
Shopify vs WordPress
Payment and transaction fees
Shopify Fees
If you're using Shopify, you will be asked to choose one of the 5 available platforms:
Lite: $9 p/m
Basic: $29 p/m
Shopify: $79 p/m
Advanced: $299 p/m
Plus: This is negotiable, but starts at $2000 per month.
Free trials are also available, giving you the option to try the platform out over a 14 day period.
As expected, the different price plans that Shopify gives you a different range of features. Here are a few key differences between the multiple price plans:
The lite plan at $9 p/m allows you to sell through Facebook and other existing platforms through the use of a payment button. However, you do not get the use of a fully functioning eCommerce platform purchasing the Lite plan.
From the basic plan and above, phone support is introduced.
The number of users you can have accessing your account will change depending on the plan you use. If you have many staff members, a more expensive plan may be better regarding ease of use.
As your monthly plan becomes more expensive, the transaction and credit card fees will decrease, so sometimes it's worth spending an initial higher payment.
If you're looking to use the point-of-sale functionality that Shopify has introduced, you should opt for the Shopify Pos Pro add, which will cost $89 per month.
The Shopify Plus plan has a negotiable payment plan that can be altered to cater to your own personal needs. This plan is aimed towards people with advanced needs such as the support they gain, server uptime, and APIs. Larger organisations will also benefit from the Shopify Plus plan.
WordPress Fees
With WordPress, it is much harder to say how much it costs to build an eCommerce website or any website due to the variables involved.
WordPress can be a free solution with the content management system software available to download at no cost. Still, to really utilise the features WordPress can bring to your website, you will need to pay for a few added extras. These extras are for:
Hosting — This is the hosting where you need to install WordPress and store your website.
Templates — This will be the overall design and layout for your site, although customisations are available.
eCommerce integration — This will come in the form of a plugin and turn your WordPress website into an eCommerce platform.
Plugins — Similar to the eCommerce integrations, plugins will add more advanced functionality to your site.
These are the additional applications you should start thinking about, but depending on your skill level, you may also need to hire support from a website builder who will help you create the perfect site for your needs.
Using WordPress, there is no avoiding the need to pay for web hosting. If you don't use it, you won't have a place you can install WordPress. There are lots of choices available when it comes to WordPress hosting, but before you choose your host, you should make these considerations:
Do you want a shared host or a general-purpose host?
Do you want a managed WordPress hosting provider such as WP Engine that specialise in only WordPress hosting?
Choosing a managed WordPress host will normally offer you a faster and more secure site, although this does come at a greater cost.
Suppose you are only looking for a small to medium-sized project – you may want to save yourself some money on your web hosting. Web Hosts such as Hostpapa offer plans starting from $4 per month, which seem much more attractive than the $25 per month you would spend using WordPress hosts like WP Engine.
Business owners will benefit from using a WordPress managed hosting platform, but if your site is only a small blogging platform, a shared host can be more than enough.
When it comes to templates, you can technically get free versions just as you can with plugins and eCommerce integration, but the quality isn't going to be the best. If you want your site to run smoother, you want to invest a little more into these areas.
If you were building your WordPress site yourself, you would want to spend a little money. Here are a few figures you can expect:
Annual hosting: Managed WordPress hosting such as WP Engine and Kinsta will usually see a recurring yearly fee of $300.
Premium themes: If you're looking at more premium themes, you are looking to spend around $175
Ecommerce integration annual fee: To create a WordPress eCommerce store, you will look at paying a recurring cost of $180
4 paid-for plugins: Including 4 function boosting plugins on your site a year will cost around $100
WordPress maintenance services: Having a WordPress maintenance service will help you keep your site up to date with all the latest themes, WordPress updates, and the latest plugins to make your site run much smoother. This service will cost around $50 a year
Referring to these examples, you can expect to pay an annual cost of $1080 and above to run a professional WordPress site.
On top of this, if you were to hire eCommerce website builders to develop your WordPress eCommerce store, you can expect to pay much higher premiums than if you were to do it yourself, but you will most likely get a much better quality website.
Now obviously, there is a different range of features offered between WordPress and Shopify, but here are a few cost comparisons you can expect between these two sites:
You can use Shopify's basic plan at the lower end of the budget, costing you $29 a month, along with the $10 p/m app; you are looking at an annual cost of around $468.
On the other end of the spectrum, the highest Shopify plan can cost you $299 per month along with the $10 per month apps, which equates to a yearly cost of $3948 for your site.
If you don't need many features with your eCommerce site, Shopify can be a much cheaper option than using WordPress even though Shopify is classed as a paid-for service and WordPress is seen as open-source. On the other end, Shopify can work out a lot more expensive, and it entirely depends on your own personal needs.
The best way to decide if you're going to use WordPress or Shopify is to make a list of all your desired features and functions and price them accordingly and decide which platform will be the best for you.
Although pricing is an important area to think about, it shouldn't be your only consideration. The functionality and features offered to your visitors can make or break your website – let's look at the more visual side of this software.
Need to discuss WordPress fees with an experienced web designer? Talk with our Brisbane WordPress developers for tips and advice.
Blogging
The blogging side of websites is often overlooked but is actually a vital area when running an online store. The reason a blogging platform is so important is its success in providing inbound marketing.
This sales strategy uses a blogging format that drives traffic with its captivation, which then, in turn, will generate more product purchases by engaging the reader.
A blogging platform can be found on both Shopify and WordPress. Still, it has to be said that WordPress offers much better functionality in this area, mainly due to it originally being a platform dedicated to bloggers.
Now, WordPress allows you to
Keep archives of any changes made to existing posts.
Categories and tags are available in blog posts, while Shopify only allows the use of tags.
The creation of clean URLs in posts is available, which is favoured more from an SEO standpoint.
Customer Support
If you're building your own website rather than using website builders and developers, Shopify vs WordPress, Shopify takes the lead when it comes to customer support. Support is a part of the package when you buy a Shopify plan giving you email, phone, and live chat support.
The only exception is the Lite plan – this is limited to email and live chat support.
This means if you find yourself falling into any trouble with your Shopify eCommerce store, there is always someone close by to lend a hand and help you through your problems.
If you're building your website yourself, this is something to bear in mind, as well if you're a website builder -using Shopify allows you to hand an online store over to your client and not need to provide ongoing support, you can leave that to Shopify.
When it comes to WordPress, it is a little bit of a different tale, with the obvious places to go when you run into trouble not being so obvious.
With WordPress being so popular, there shouldn't be much difficulty finding the answers you need from your hosting company, plugin provider, WordPress forums, or even your friend who has a little knowledge of WordPress.
The easiest and less time-consuming way to solve this issue is by working with either an agent who focuses on WordPress maintenance and development, then purchase a support contract with them. This way, you can always have expert knowledge if you find you run into any issues. Additional costs will incur if you choose this option. Still, the help you will receive will be much better than you can ever receive using Shopify with opportunities for Skype calls, face-to-face meetings, and much more personal interactions.
Templates
A key place to enhance your user's experience is always going to be the look of your online store; does my site look professional? Does my site look stylish?
With Shopify, you are guaranteed a sleek template that is perfect for any eCommerce platform. There are 9 free versions available and 64 paid templates that you can purchase through the Shopify store. Each template has between 2 and 3 variations giving you well more template options than the 73 we have suggested.
Each template found on Shopify can be edited with ease but will always offer a professional finish. The most important thing is that these templates are responsive, giving you one less headache formatting your online store for different devices. Shopify does the hard work for you making your eCommerce store accessible no matter the device.
If this amount of templates available isn't enough, third-party companies offer Shopify designed templates. The most popular third-party options are found at Theme Forest and Shoptimized.
Although there are lots of choices when using Shopify when it comes to themes and templates, WordPress is the outright winner!
A precise number is hard to put on how many templates there are actually available for WordPress, but it's certainly in the thousands for both free and paid versions.
With Shopify's main focus being to allow non-technical users to thrive in building an online eCommerce store, their templates are easy to navigate and customise. WordPress does involve a little extra in terms of knowledge, but the learning curve isn't so steep.
Due to the vast number of templates available, WordPress is the winner on this one. With many high-quality options available, there's sure to be a design for you.
However, having so many options to choose from, it is sometimes hard to choose the perfect template, and there is also more of a chance to encounter a dodgy template that could ruin your entire eCommerce platform.
Always make sure you're getting your templates from a reputable source; if it seems too good to be true, then it probably is.
With Shopify, there isn't much worry regarding security. Get a template from the Shopify store, and there's not much that can go wrong. If buying from a third party, then the same caution should be taken as with WordPress.
Mobile Performances
As we mentioned above, Shopify official templates are great. They will respond as they should no matter the platform a user is visiting your site from. These adjustments are automatic, so they leave you with one less thing to worry about.
When it comes to WordPress, you'll be hard pushed to find a template that isn't mobile compatible, but it is important to check before you install one as there are a few templates that are not suitable for every device.
Accelerated Mobile Pages are available on Shopify and WordPress, a Google-backed program that helps to improve the speeds of your site on mobile devices to dramatic effect. It works by removing certain areas of code and give your content that speed boost it needs to improve the search result visibility.
AMP functionality works on both WordPress and Shopify, but will need different methods to work. With WordPress, you will need to download a plugin that will help with this functionality, while Shopify needs the installation of a third-party application.
With the use of apps such as RocketAmp in tangent with Shopify, you are guaranteed that all of your displays are in AMP format when they are needed.
Getting pages displayed in an AMP format using WordPress will entirely depend on the plugins you use regarding AMP and eCommerce capabilities.
Ease of Use
The WordPress and Shopify interfaces follow the same basic layouts with a host menu found on the left-hand side of the screen where you can select content to be edited or alter settings for your site. Shopify does have a cleaner look, but the content management system is easy to navigate from both.
Both programs take a similar approach with publishing and editing content, with content needing to be located and edited behind the scenes with previews available before publishing.
You can change the view and functionality by using a visual editing plugin. Still, you have to be careful with these as you can bloat the visual editor, which can harm the usability and SEO of your site by adding badly written or unnecessary coding.
Shopify has an instinctive interface for anyone with an interest in becoming an eCommerce website builder. The building and management capabilities have been specifically designed with this in mind.
You can easily become the online merchant you've always wanted to be by managing products, sales channels, and collections with ease using Shopify.
In this light, it is hard to make a direct comparison regarding WordPress as you need to download a third-party plugin to enjoy eCommerce features using WordPress.
Content Management
When it comes to WordPress vs Shopify in regards to content management and the reading of statistics for posts and pages, the winner is clearly WordPress.
WordPress allows you to store every single page and post you have made to be called upon at any time, which is an essential feature if saving you time if you need to backdate some products or page posts. Shopify does not have this feature.
A second positive is that WordPress gives you more flexibility when it comes to tags and categories compared to using Shopify. You can create custom content types within WordPress, allowing your users to see your site in a more relevant way. A filtration system is also created, making users find their needs much easier.
The third and final positive with WordPress' content management is the newly introduced Gutenburg feature. Gutenburg is a drag and drop editor built into the dashboard of WordPress, giving you much more flexibility over the layout of your pages. A much better system than the more outdated 'WYSIWYG' editor found at Shopify.
Shopify can offer this more drag and drop style of content editing, but a third-party app has to be purchased. Two great examples of these are DragDropr costing $19.99 a month, or a cheaper alternative with Buildify costing $12.99 per month.
When it comes to the management on an eCommerce front, it is hard to compare Shopify vs WordPress, with them both working in different ways.
eCommerce is only available with WordPress through the installation of an outsourced WordPress plugin, so the comparison between Shopify and WordPress depends entirely on the eCommerce plugin you decide to use.
We can tell you that Shopify management is easy. Controlling products and collections is simple due to it being a dedicated eCommerce platform. You can see that a lot of time and energy has gone into Shopify being the perfect partner for any website with eCommerce features.
The automated collections found on Shopify are worth a mention. This system allows you to create rules based on product prices, titles, tags, and more to create different collections. This feature is great in saving time, especially if you are running a larger online store.
eCommerce Features
With WordPress, an eCommerce feature is not built into the platform, meaning you will need to install a WordPress plugin to bring payment processing to your site. A great choice for this could be WooCommerce.
WooCommerce allows you to start selling and making money on products and services from a WordPress site. Shopify and WooCommerce are not the same but allow WordPress sites to run as an eCommerce website.
Shopify is arguably the better choice for a more simplistic process as it is a dedicated eCommerce platform offering all the functionalities you need to run a website of this type.
Shopify is the better all in one package, but you can get a much more extensive eCommerce experience using WordPress as there is much more choice on a technical level for online selling.
When adding a third-party plugin to your WordPress site, there are many to choose from, with the most popular being; Ecwid, WooCommerce, WP E-commerce, Easy Digital Downloads, and iThemes Exchange.
When looking for an eCommerce solution for WordPress, there are a few considerations you should think about, such as:
How easy to use is it?
Are there any SEO features?
Is it competitively priced?
What are the transaction fees like?
What payment gateway can be used?
How many product variants can I use in my store?
Is it mobile friendly?
Are point-of-sale transactions enabled?
Is the multiple currency payment processing?
Can AMP be used on product pages?
Using a Shopify solution, you will receive many of these features, such as Shopify payments, payment gateways, and more. The only exception is with the options and product variants although, apps used alongside Shopify can increase the flexibility.
Shopify payments on a multiple currency level are a little difficult if you're using a plan cheaper than the Shopify Plus plan, but if you use a third-party app, this area can be a lot better on your store.
WordPress and Shopify can be used together if your main website is using WordPress. Let Shopify be your eCommerce web design solution and combine the great perks that come with using either program as your online store.
Flexibility
With regards to the flexibility of Shopify vs WordPress, you will receive much more using WordPress. This content management system has been around for a lot longer than Shopify. It is a much more popular platform, meaning that templates, themes, plugins, and integrations are much greater than found using Shopify.
The open-source nature of WordPress also gives you control of the web hosting you use, giving you much more manipulation availability with a WordPress site. Create stunning bespoke websites much easier than using Shopify.
All this being said, the Shopify store features an impressive choice of apps, with over 4000 available. These allow you to extend the functionality of your eCommerce platform a significant amount.
All plans that you pay a monthly fee over $29 give you full access to HTML and CSS stores. For the majority of Shopify users, this is going to be more than enough flexibility. Still, for corporate users, a more premium version may be needed, such as the business-grade Shopify Plus plans.
Search Engine Optimisation (SEO)
No matter the kind of website you have, SEO is key in bringing great performances. If you don't have good visibility from search engine results, fewer people will visit your site, ultimately having a negative impact on traffic and sales.
WordPress is a much better choice when referring to static pages and posts if you want to involve strong SEO in your website. Plugins such as Yoast are the greatest tools available when it comes to WordPress SEO, giving you analyses of your content in great depth allowing you to make informed decisions on optimisation.
Plus, Yoast also allows you to create sitemaps for your store, so there are no chances of repeated URLs, which can be detrimental to your store. Search engines prefer small, clean, simple URLs, and these can be created a lot easier using WordPress.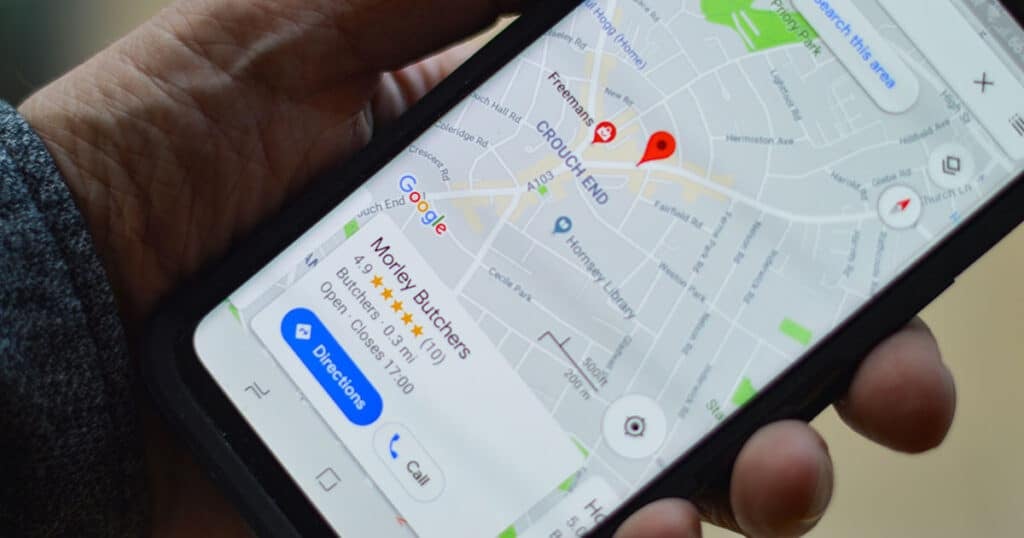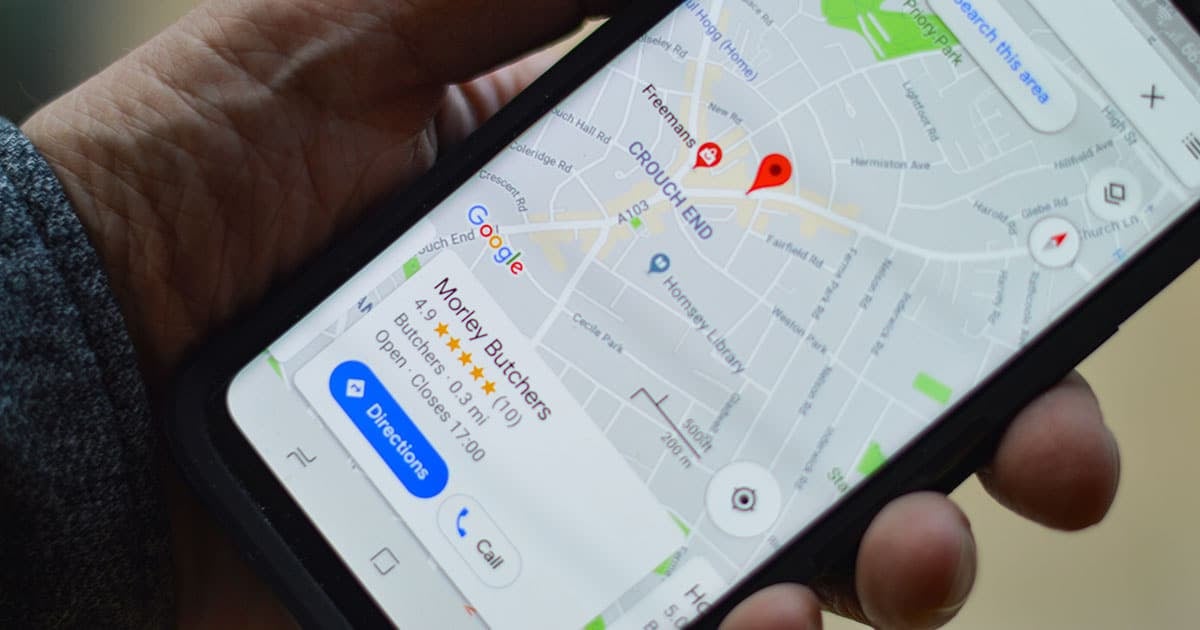 With WordPress, your site can be hosted on any server, so if you choose one with high speeds, you can create a better ranking signal that promotes faster -loading websites that is much more preferred in search engine SEO.
Shopify only allows you to use their hosting service, and while it is still a decent speed, better ones can be found using WordPress.
If you want faster speeds, you will need to spend in this area as cheaper web hosting platforms are just not up to scratch. Professional setups can be found using hosting services such as WP Engine and Kinsta.
ECommerce SEO is a little different, and using WordPress for your online store will change how well your SEO is. Some key areas to look for to greater your SEO are:
How clean and clear product URLs can be created?
How fast your page loading speeds are?
Can you edit alt text and meta descriptions?
Can you use an AMP to display products?
Your eCommerce WordPress plugin should always handle these queries above regardless of which plugin you use.
SEO on a Shopify store solution is generally excellent, SSL is easy, meta descriptions and tags can be edited simply, 301 directs are automatic when you change the name of your page, and loads more.
One really great thing is that Shopify websites can be created to meet the Core Web Vitals Google have set. These are the responsiveness, speed, and visual stability set by a website, so meeting these requirements is great for SEO.
Third-party apps such as Yoast can also be used alongside Shopify, further enhancing the SEO capabilities and performances you need.
The main downside to Shopify is that you cannot create clean-looking URLs – this is due to the prefixes the platform adds. Google prefers a much simpler structure than what you get using Shopify. Although this is not ideal, it doesn't mean you can't create a website and still rank well using Shopify.
Security
The great thing about a hosted application such as Shopify is that the company deals with a bulk of the security matters, leaving you with fewer worries. This means that, if you are a Shopify user, it is largely their responsibility to make sure that the system isn't compromised in any way and data backups are regularly made.
You will obviously have some responsibilities regarding admin and passwords. Still, the bulk of the security isn't something that should worry you, and if you do have any problems, customer support will be there to help you.
WordPress, on the other hand, is different; the entire security matters are down to you. This means you're required to keep up to date with the latest version of WordPress, as well as the themes and plugins you are using. Not keeping on top of this can result in your site becoming slow and unresponsive, and more susceptible to hackers.
With so many WordPress plugins and themes available, sometimes dodgy versions can impact the health of your website, so it is important you only choose these from reputable sources.
Regular backups are also required using WordPress, but there are plugins that help with this.
Maintenance
With maintenance, users of Shopify don't have to worry much at all. The company take care of all the technical aspects that come with running an online website.
WordPress, on the other hand, is totally different; you are in charge of everything. For security requirements, the same processes need to be regularly checked, updated, and maintained.
Some of these features can be dealt with automatically. Still, if you end up with an outdated version of WordPress, your site will be under much more vulnerability to potential hackers. An up to date website will also run at a slower rate being a less optimised site.
WordPress Security and Maintenance
With all this being said, if you have a well-maintained WordPress site that has been constructed will it will be very secure.
It's fair to say that Shopify offers much more in terms of security and maintenance, mainly due to the company dealing with this area. That means every site is secure under experts knowledge rather than new web builders trying their hand at the trade.
If something does go wrong, the Shopify customer support team will always be ready to help you with your needs.
All Shopify sites come with an SSL certificate, which means that each user visiting your site is protected on a secure connection. An SSL certificate can be installed onto a WordPress site, but this is not automatic and needs to be sourced by you.
Final Thoughts
Overall in the question of which is better, Shopify vs WordPress, we believe WordPress comes in triumphant. WordPress is a more established platform that offers greater flexibility, app selection, and templates.
If you have the right kind of skill set, you can basically create any website you like using WordPress and the odd WordPress plugin.
This being said, Shopify has its moments that it is indeed the better platform for online stores, especially if you're looking to enjoy eCommerce features on more of a budget, and also great if you don't have much of a technical skillset regarding web design, development, and management.
If your main goal is within content management and production, the best choice will be WordPress. Its superior blogging functionalities, content management system, and content archiving capabilities are much more flexible than Shopify.
SEO is more advanced using WordPress too. With plugins available such as Yoast, you can gain quality SEO work by creating cleaner URLs that boost your content over similar pages over on a Shopify store.
Shopify will meet all the needs an e-commerce site can offer. The simplistic nature of this program allows no technical knowledge to create even the most advanced Shopify business. Shopify eCommerce tools have been specifically designed to make your online stores straightforward and easy to run; this is where Shopify offers much more.
Customer support is also much better using Shopify vs WordPress. You can keep safe and secure knowing the security and maintenance of your Shopify website are at an all-time low.
If you're a complete newbie to the world of website building and are still wondering about using Shopify or WordPress, Shopify is going to be much better for you. Creating an eCommerce store using WordPress requires a much bigger learning process that may not be the most fun for every person.
If you are starting an online store with a fairly large budget, hiring a website builder could be a great way to utilise all the features offered by WordPress. A maintenance service that can give you a hand if you come stuck in any development processes, and WordPress could be a great tool to choose from.
A developer can create a more bespoke designed website tailored to the brand image you want to capture. Still, ultimately not everyone is in this financial position, so a DIY route will cater to Shopify vs WordPress.
FAQs
Is Shopify or WordPress better?
Due to the vast capability website ranges you can create with WordPress, it is hands down the better platform. WordPress is more established and much more flexible, and after you have gotten used to the added learning curve, you can have the skills to manipulate your website in any way you desire.
Is WordPress cheaper than Shopify?
Even though WordPress is technically an open-source platform offering free downloads and customisation, to really take full advantage, you will need to spend some money.
With getting a domain name, buying templates, plugins, and monthly web hosting plans, the price of a WordPress site can add up really easily. If you're using the lower-priced plans, Shopify can be a really budget-friendly option to create your online store.
Is WordPress better as an eCommerce store than Shopify?
If you're looking for a simple website and don't need much in term of flexibility, Shopify is a great choice. Being a dedicated eCommerce platform, you have everything in front of you to turn your business into a thriving online store.
Is the WooCommerce plugin worth it?
WooCommerce is a way to bring eCommerce functionality to your website for free. You can have an online store in a matter of minutes with just a few clicks.
Enjoy everything from payment gateways, credit card payments, product placement and much more. Building an online store with WooCommerce has never been better for your WordPress site.
To your success,
Jackson