Both Magento and WordPress are powerful giants in the content management system space and are both impressive in their own right. They are both highly regarded and reputable platforms to start building your blogging website or eCommerce site.
To determine which one is the most suitable for you will depend entirely on your goal, your expertise and what you aim to take away from the tools. So, let's start with the basics on the two platforms.
What Is WordPress?
WordPress started in 2003 as an easy-to-use blogging platform, which has since evolved with the times to be adaptable. WordPress is also one of the most popular content management platforms, so much so that W3Techs (2021) found that WordPress is used to power 39.6% of the entire internet.
WordPress is a comprehensive, intuitive and flexible system that allows you to integrate plug-ins and different tools to tailor your website to exactly how you want it. It is particularly favoured amongst beginners or those wanting something user-friendly without technical headaches due to its straightforward approach.
The popularity of WordPress stems from its usability, the fact that its base version is free, how it can be scaled up to something more advanced, and that it's a flexible platform that you can tailor to your needs.
Although WordPress is generally associated with being geared towards content and blogging, you can add eCommerce features through plug-in functions such as WooCommerce. However, be sure to use complimentary WordPress themes so that it is compatible with WooCommerce.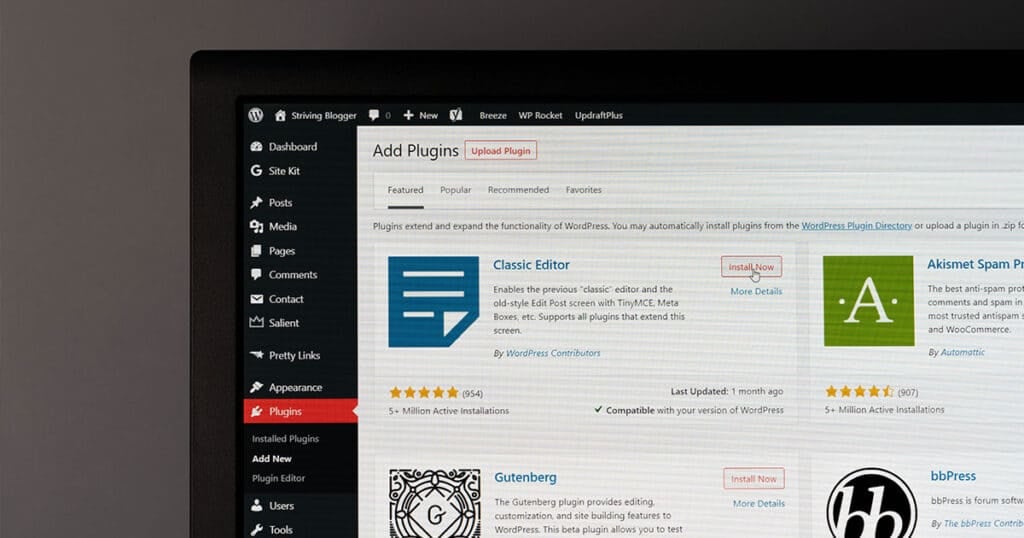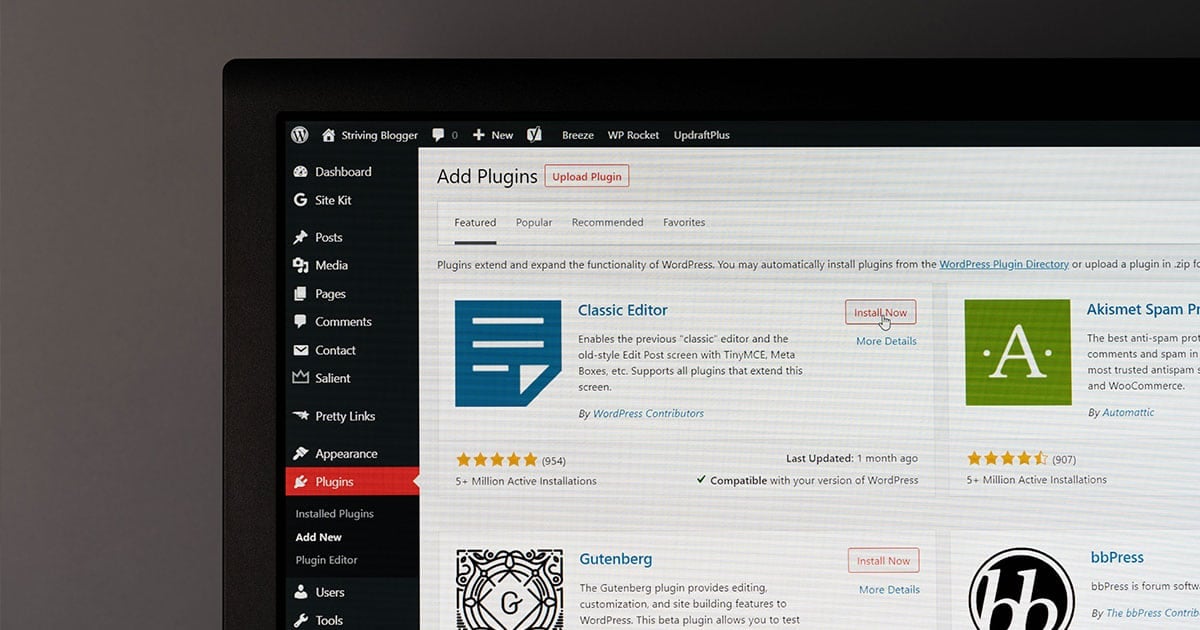 What Is Magento?
Magento was formed in 2008 and has grown to have more than 300,000 developers on board according to the site. Unlike WordPress, Magento is targeted specifically towards eCommerce, so if you are wanting a blog, you will need to add the extension.
Magento is more tech-savvy and advanced compared to WordPress as it is aimed towards web developers and experts as opposed to beginners.
As Magento is geared towards online shopping, the eCommerce features and functions are generally more advanced and expanse.
For example, Magento allows consumers to use different payment methods at the checkout, supports different currencies, shows stock availability, and includes a zoom-in image feature for buyers to get a closer look at the products.
A large change for Magento was the fact that Magento 1 was recently discontinued in 2020 and was succeeded by Magento 2. This new version is faster, more user-friendly, more mobile-friendly, and better for SEO. Magento 2 is more up to date so pages also have a faster loading speed.
A big difference between WordPress and Magento is that Magento is now a part of the Adobe Experience Cloud after being acquired in 2018. This means that Magento users now have access to more features such as customer segmentation capabilities, product recommendations, live search, and merchandising.
Who Are WordPress And Magento Designed For?
As touched on, the two powerful platforms although overlap, are not direct competitors as they are targeted towards slightly different audiences.
WordPress's level of complexity will depend on what your goal is and what capabilities you want your site to have. Therefore, a basic website can be easily operated by the everyday person due to its user-friendly experience.
However, WordPress's more advanced plug-ins can increase the level of technical knowledge required. This makes WordPress a particular favourite for smaller businesses that want to avoid an overly technical platform.
Magento is more advanced from the off-set as it encourages users to take advantage of its complex capabilities. Therefore, it is targeted towards those with web development knowledge, or other professionals and experts in the field. However, that doesn't mean beginners are ruled out from using it, as it is a good platform if you are operating an eCommerce business.
This makes Magento an ideal enterprise-level eCommerce platform best suited for larger businesses who want to take advantage of the in-depth capabilities of the powerful features.
Magento Vs WordPress: Head-To-Head
It is first worthwhile thinking about what your website's purpose will be and how complicated it will be. If you're wanting to open a marketplace, selling a vast number of products or are expecting large amounts of traffic from the offset, Magento is built to deal with this level of complexity.
On the other hand, if you are selling a virtual product that has a straightforward delivery process, if you have a smaller budget, or particularly want an accompanying blog, WordPress is suitable as it does not require advanced technicalities.
Likewise, if you are selling physical products, both platforms are suitable depending on the quantity and level of technicality you're searching for.
If you are scratching your head, to craft a better idea of what solutions best fits you, we will go through a range of categories to determine which prevails in certain areas and where the other may lack. This should help you gain a rounded idea of both Magento and WordPress.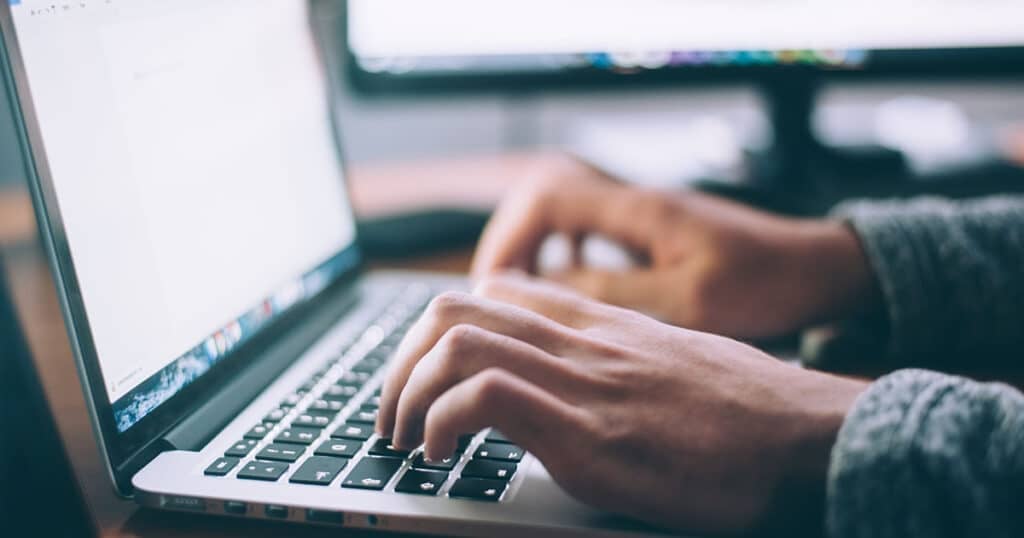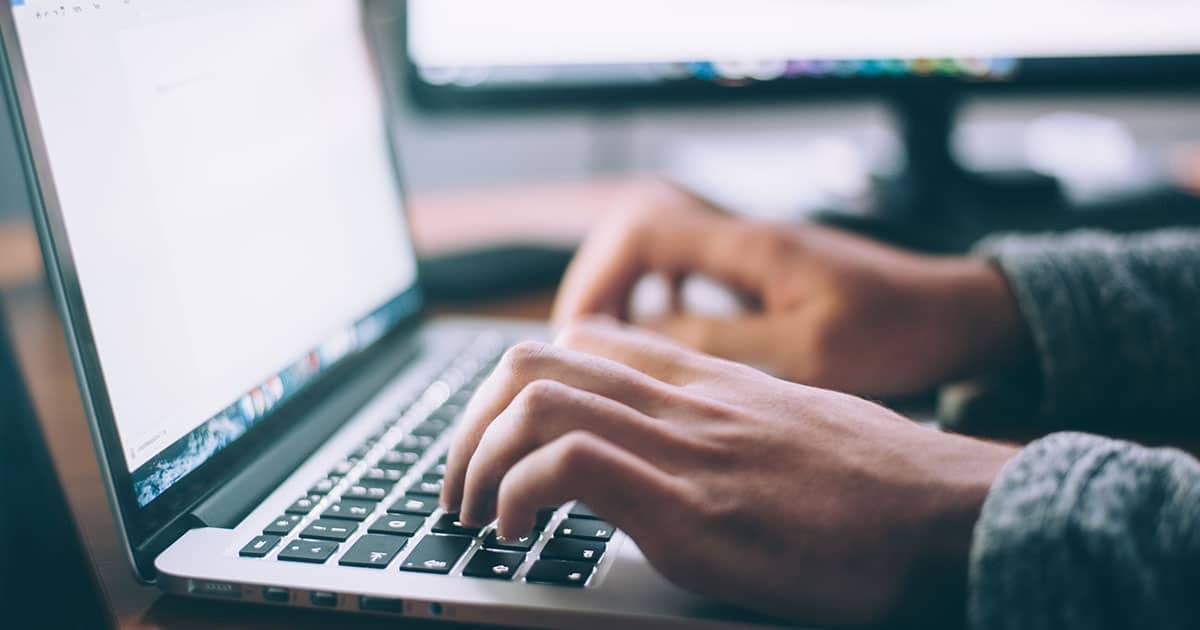 Interface and ease-of-use
When working on your eCommerce site, you want the functions to be easy to navigate and comprehendible. However, this is not one size fits all as it will depend on your level of expertise and what you are trying to achieve.
WordPress
Generally, WordPress is considered easier to use on a fundamental level due to its comprehensive accessibilities which make it usable for both beginners and experts. This is because you can scale the website up and build on its complexities through plug-ins and other extensions.
It should be noted that as WordPress is a free open-source platform, there are no customer service support systems in place. However, there are video tutorials and an abundance of other resources and guides available to help address issues. There is also a knowledgeable and active support community to help resolve problems or give advice.
Magento
As we've established, Magento is more advanced and less easy to use due to its usage being directed at experts and web developers or larger organisations who can outsource the work to these specialists. Our Magento developers can help you build an eCommerce website.
Like WordPress, Magento is a free open-source platform, so there is again no customer support system in place. Although Magento also has large and active communities, they are not as extensive and well monitored as there are often bots spamming discussions. However, you can enlist help from solution partners to assist with projects, but this does come with a fee.
Winner: WordPress
Templates
When building your website up, you need to start from somewhere in terms of design templates to then shape your resulting website. If the quality or quantity of themes is lacklustre, it can wipe some of the inspiration you would otherwise get and can be frustrating if you had a design idea in mind.
WordPress
WordPress sells ready-made themes suitable for differing users such as some that take away the complexities of coding and others that require the expertise of a web developer.
There are also more than 8,000 free themes available to install, so there is a good variety at your disposal. If none of the available WordPress themes take your fancy, third party sites such as Theme Forest also offers premium themes for usually between A$110 and A$275.
As for the themes themselves, WordPress's options are differentiated from each other and sophisticated which allow for further adaptation to create something identifiable for you. This is ideal for finding a specific design style to build WordPress websites upon.
If you are planning to install a WordPress theme, please see our guide to take you through the process.
Magento
Magento also sells ready-made themes that vary in level of complexity and create different looks for different business types. Like WordPress, there are also free versions available, but these are significantly less extensive. However, unlike WordPress, Magento only has two default design themes that can be built upon to create something customised.
Compared to the options from WordPress, they are a lot more basic and not as elegant or exciting, which can be difficult to then build up your Magento store from something suitable. Much like with WordPress, you can shop themes on third-party sites like Theme Forest which generally range in price between A$68 and A$177.
Winner: WordPress
WordPress Plugins / Magento Extensions
Particularly with eCommerce features, you may want to extend the capabilities further by installing premium plugins or extensions. These enable you to have specific functions and capabilities on your website.
WordPress
WordPress boasts an impressive inventory by having over 59,000 free and paid plug-ins to customise and tailor your website to how best suits you. This includes the popular WooCommerce plug-in to allow for eCommerce functionality.
There are also premium plug-in extensions available for WooCommerce that come at a price if you are wanting to extend some of the functions. These vary in price but generally range from around A$40 to A$120.
Due to the vast directory of both free and premium plugins, you should be able to find what you need whether it's marketing, technical or something else. However, you can also find additional plug-ins on third-party sites if you can't find what you're looking for.
Magento
As for Magento, there is a lot less variety and options available for plug-ins and extensions. However, it's worth keeping in mind that Magento is primarily an eCommerce platform, so it is to be expected that the offerings are not as extensive. You will find that there are over 4,000 apps on their marketplace where more than 1,000 of them are free.
Of the paid apps, they can range in price considerably from around A$35 up to A$6900. However, most apps will come in at around A$40/A$55.
Of the apps available, you can find most of your eCommerce needs to be fulfilled whether that is for customer support, finance, security, or marketing. You can also find blogging function extensions to integrate a blog into the site, but we'll look at this in more depth later.
Winner: WordPress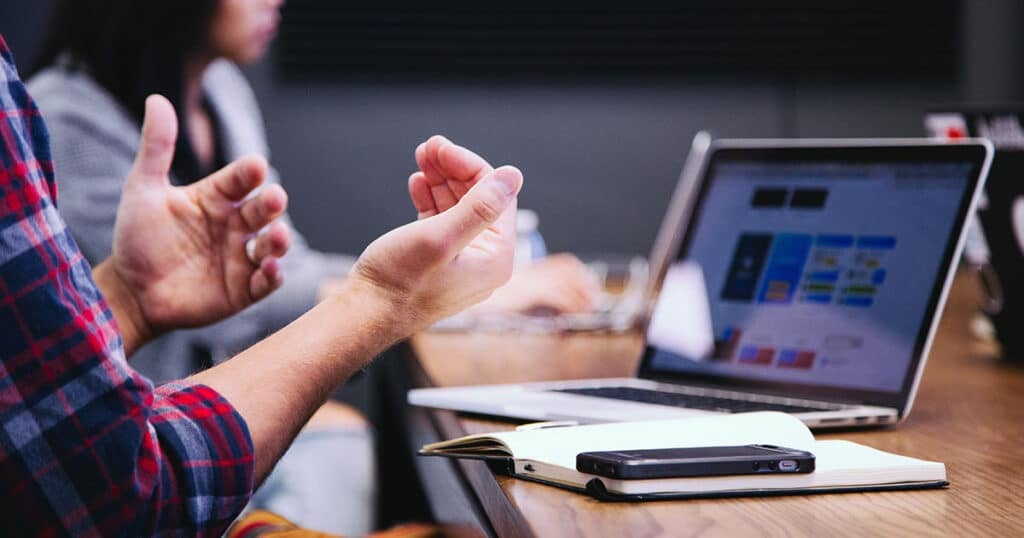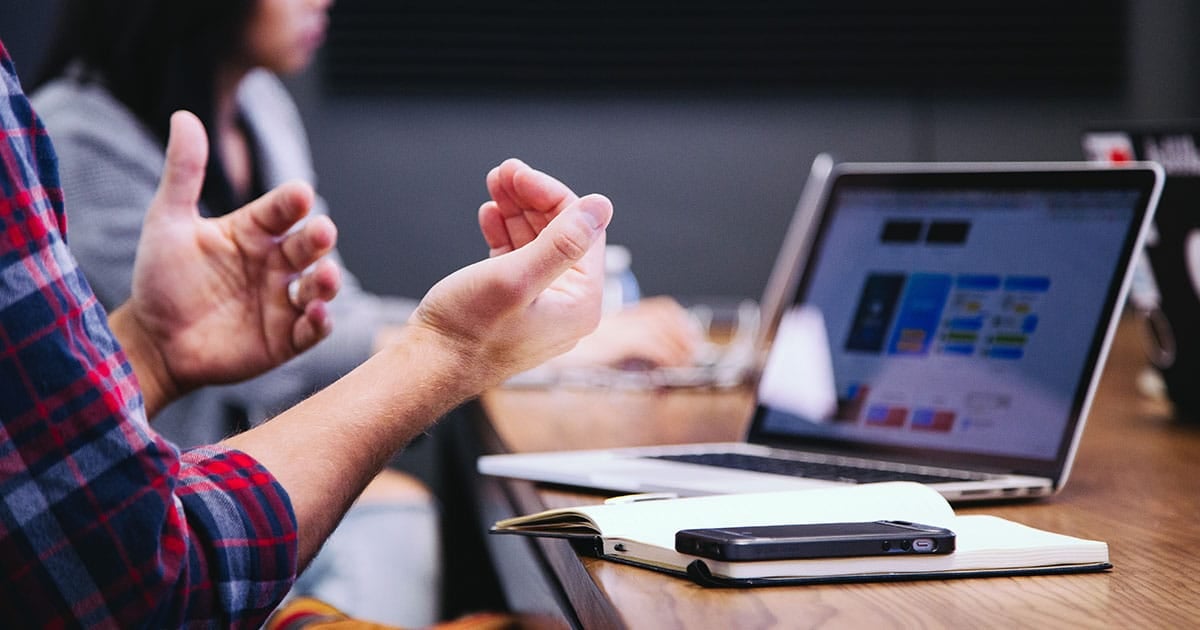 Pricing
Investing in a website of any kind is a big commitment, so you want to ensure you are getting good value for money across the board. It also greatly helps with budgeting to know approximately how much your website will cost to run and maintain.
WordPress
As WordPress and WooCommerce are open-source, it is free to download and install. However, you are likely to need to spend some money on different features depending on your requirements and budget. However, to give you a rough idea, we will break down some of the costs below.
The domain name (approx. A$15 per year)
WordPress hosting (approx. A$5.50 – A$50 per month depending on how advanced you want the hosting to be)
Theme (A$0 – A$275)
Plugins (approx. A$0 – A$1375)
Developer fees (approx. A$7-A$170 per hour)
As you can see, the costs for a WordPress site will vary depending on how much you want to scale it up.
Magento
Magento is also open-source so you can download and install it for free. As you may have guessed, you will need to pay for additional features such as hosting and domains, plus any extras depending on your vision for your Magento store. We've broken down some of the expected costs here:
The domain name (approx. A$15 per year)
WordPress hosting (approx. A$9.50 – A$140 depending on the web hosting provider, complexities and other integrations)
Theme (A$0 – A$680)
Apps (A$0 – A$6900)
Developer fees (approx. A$90 – A$200 per hour)
As you can see, Magento comes out as the pricier option especially in terms of themes, apps and web development fees.
Winner: WordPress
SEO (Search Engine Optimisation)
SEO is a core part of your marketing strategy by allowing your website to reach as many people as possible through an organic search as opposed to paid advertising. With this in mind, having a well-optimised website will put you in front of more of the potential customers that are making relevant searches.
If you were doubting the importance of SEO, Bright Edge (2019) found that 53% of all trackable traffic comes from an organic search, so it is a key component of any website.
WordPress
WordPress is user friendly when it comes to SEO by having easy options to allow for responsive themes, the customisation of meta-descriptions, SEO titles, and the alt-text for image descriptions.
There is a vast plethora of extra SEO plugins available such as Yoast SEO which can also be integrated for easy and visual optimisation advice as well as readability guidance. This is great for beginners and experts alike due to its straightforwardness.
Advanced users can go into the site to optimise codes or remove other codes that may be slowing the site down. WordPress, therefore, offers good capabilities for technical users, but also easy SEO plugin solutions for those who are not.
Magento
Magento does a good job when it comes to SEO as there are guides available for best practices and tips to help when first starting up your online store. Plus like WordPress, there are options to allow you to edit meta-descriptions, the alt-text for images, and keywords.
However, these are not as intuitive as with WordPress as you have to physically seek them out, so it is best suited for experts.
Magento also offers responsive themes, an XML sitemap, and other tools to allow search engines to progress through your site faster to understand its purpose and relevance.
Winner: WordPress
Building tools
Building a website up can take time no matter what, but it is usually safe to say that you want it to be no more complicated than it needs to be, no matter what level you are at.
WordPress
WordPress's vast selection of plugins allows you to build up your website to a level that suits you. However, if you are building up your online store to a more advanced level, you may want to enlist the help of a web developer. If you are thinking of taking this route, please find out more about our WordPress web developer service on our website.
Magento
Magento comes with a comprehensive drag and drop builder for website configuration which takes away some of the headaches. As you can imagine, there are also plenty of apps and tools that can be added to provide different functionality.
The benefit of both Magento and WordPress is that you can build up your website to the level of complexity that suits you.
Winner: Tie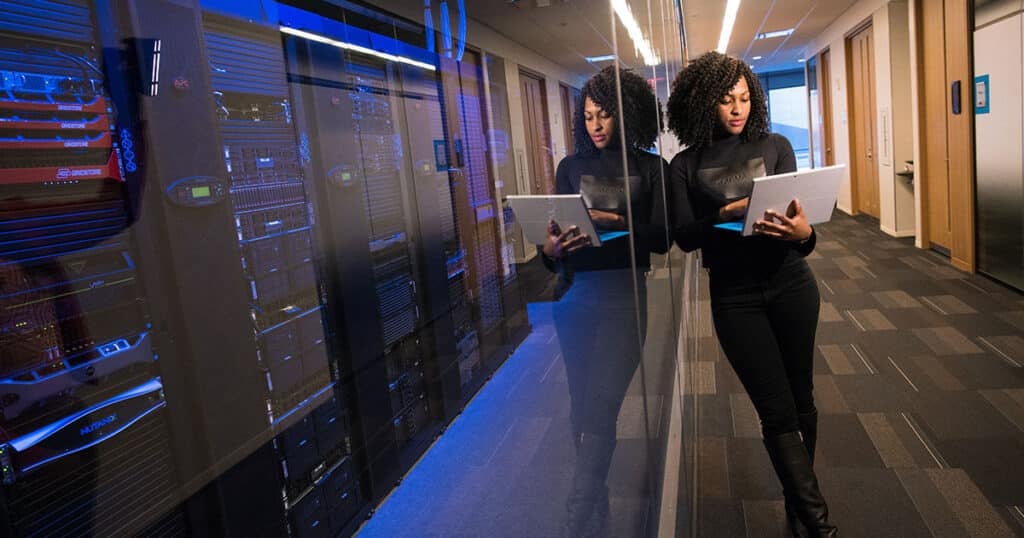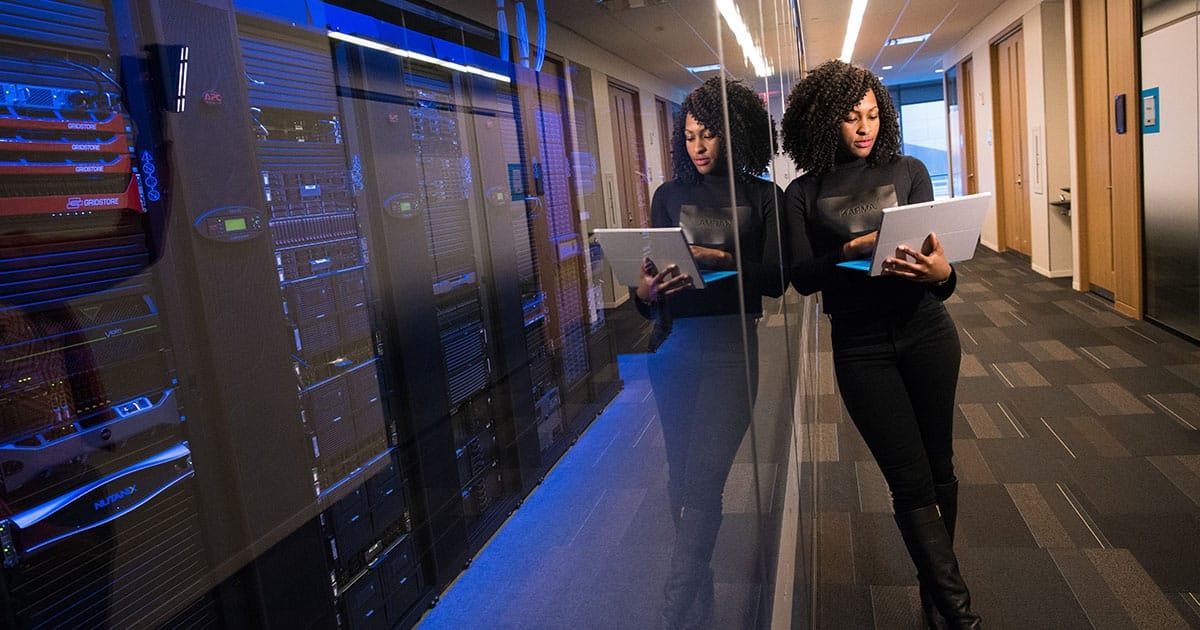 Security
Security is a big factor of consideration for consumers when trawling across eCommerce websites. Just this year, Statista found that over half of their survey's respondents said they were more concerned about their online privacy compared to last year. Therefore, security should be a priority to ensure both you and your customers are protected.
WordPress
Although WordPress is an open-source platform, measures have been taken to keep it secure. However, the responsibility of making sure your plugins are up to date and that you use secure procedures ultimately comes down to you.
There are security plugins you can download and install to provide a barrier of protection, which are often free or come with a free version of a paid plugin.
You should also implement best practices for ensuring your website is secure such as ensuring you have a good hosting provider and system. The primary issue with WordPress's security is related to the sheer volume of plugins as unverified third part plugins can pose a risk to security if not well-checked.
For those who don't have much time to spend on their website, WordPress, fortunately, allows users to schedule security patch updates automatically.
Magento
Magento is the same as WordPress in this sense, as although it is also open-source, it is a secure platform. Magento's premium version also comes with some built-in security features.
That being said, a lot of the security comes down to being your responsibility with regards to aspects such as an SSL certificate and two-factor authentication.
This means that to ensure your Magento store is secure, you'll need to install additional apps which can be costly.
Fortunately, Magento does regularly roll out new updates and patches, but the bad news is that you still have to go in and manually install these yourself, which can be difficult for beginners or those who simply don't have the time.
Winner: WordPress
Mobile optimisation
More people use their mobiles than ever, for browsing the web or for shopping. Therefore, the experience should be plain sailing with the website displaying correctly and in full. This is supported by figures from DataReportal (2021) who found that 55.4% of consumers use their mobile phone when making a product purchase online.
WordPress
When browsing the themes offered by WordPress, you can rest assured knowing that they have responsive designs which means that you can visit your online store on a mobile device and the website will adapt to display correctly on the smaller screen size. These also have fast loading speeds which means that you won't end up with customers being frustrated by a slow loading website.
Magento
Much like WordPress, Magento is automatically mobile friendly and is responsive to the shift to a smaller screen whether that is a mobile phone or a tablet device. This is undoubtedly crucial given that Magento's specific use is for an e-commerce store.
Winner: Tie
Blogging features
A blog is a great tool for websites no matter whether it is an eCommerce or blogging platform. The reason for this is because the content helps to humanise your business, address queries and provide guides and advice to your customers or visitors.
WordPress
As we've mentioned, WordPress was initially created to be a platform for blogging and content marketing. With these deep roots, having a WordPress blog means that it can handle high levels of content as well as media including videos and imagery. This is key given that this content can slow a website that cannot handle the content.
WordPress's block editor makes content creation effortless, straightforward and instinctive by pulling in different functions and display types such as quotes, embedding content, paragraphs and visuals. These can also be moved around incredibly easily with drag and drop functions to make for a smooth and professional finished appearance.
All of these features make having a WordPress blog even easier especially for those less experienced in generating website content.
Magento
Unlike WordPress, Magento's original purpose was for eCommerce functionality so there is no inbuilt blogging feature. Therefore, to integrate a blog into your Magento store, you would need to download and install an additional app. This can be complicated if you're concerned about compatibility, further updates and support.
As you may be able to infer, if you were keen to have a blog on Magento, it will be more difficult to optimise and implement in comparison to WordPress, especially with SEO considerations.
However, a blog can be incredibly beneficial for your online store as it can clarify queries, update customers or shed some light on a topic.
Blogs also help provide a sense of authenticity and authority to your business by demonstrating you are real and know what you're talking about. This can help to establish a sense of confidence in the consumer if you are actively updating them.
Winner: WordPress
eCommerce functionality
Ultimately if you have an online store, you want it to function as you and your customers would expect. You are likely to want there to at least be an option to upgrade certain features if need be as you grow and develop your business.
WordPress
Whereas Magento isn't built with innate blogging functionality, WordPress doesn't have inbuilt eCommerce features. Therefore, you will need to install a plugin such as WooCommerce to enable eCommerce functionality on your WordPress site.
Much like with integrating a blog with Magento, adding eCommerce functions to WordPress can cause concerns for those who are beginners over compatibility issues and further updates especially if you are spending money on premium features.
The installation and setup process is simple which is ideal for beginners or those without in-depth knowledge of online stores. Interestingly, statics show that WooCommerce comes second in the eCommerce platform with the highest market share at 23.43% behind Squarespace Online Stores at the top.
Magento
Magento's primary function is eCommerce capabilities, therefore you can expect it to excel. Magento allows you to build a powerful eCommerce store from the bottom up so it becomes tailored and a right fit for you. Implementing additional apps and tools allows you to improve how well the store performs and therefore encourages customers to return for more.
Magento has all of the eCommerce tools you could need, with the option to add extras with extensions. However, the core version allows you to manage features such as shipping, tax, currencies, analytics, payment methods, stock availability, and live results. These provide an all-around advanced eCommerce experience.
This is also more time effective as all of the primary features are inbuilt, so you only need to install extra apps for specific purposes or niche functions. Furthermore, other research found that Magento is used to power 12% of all online retail stores. This demonstrates Magento's expertise and reliability as a content management system with regards to eCommerce functions.
Winner: Magento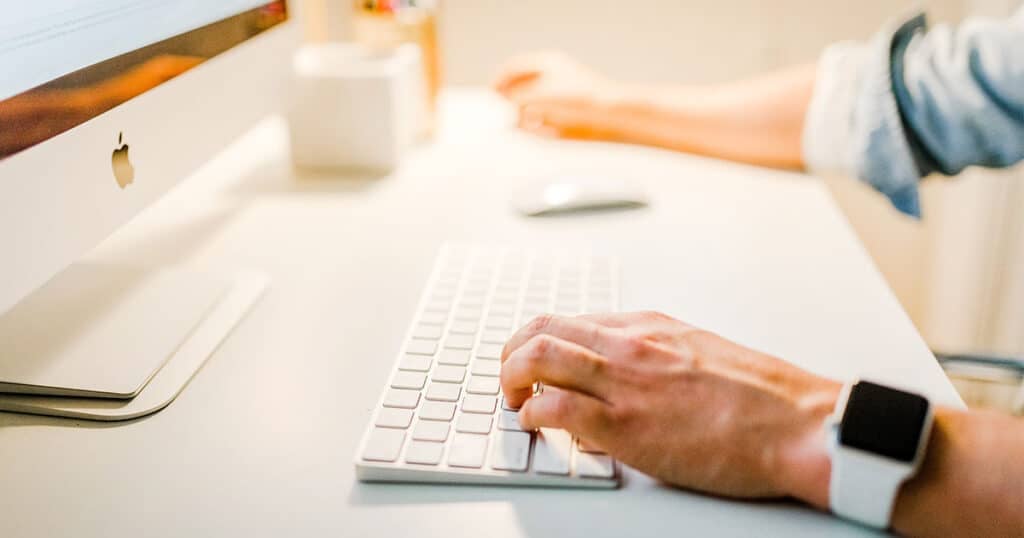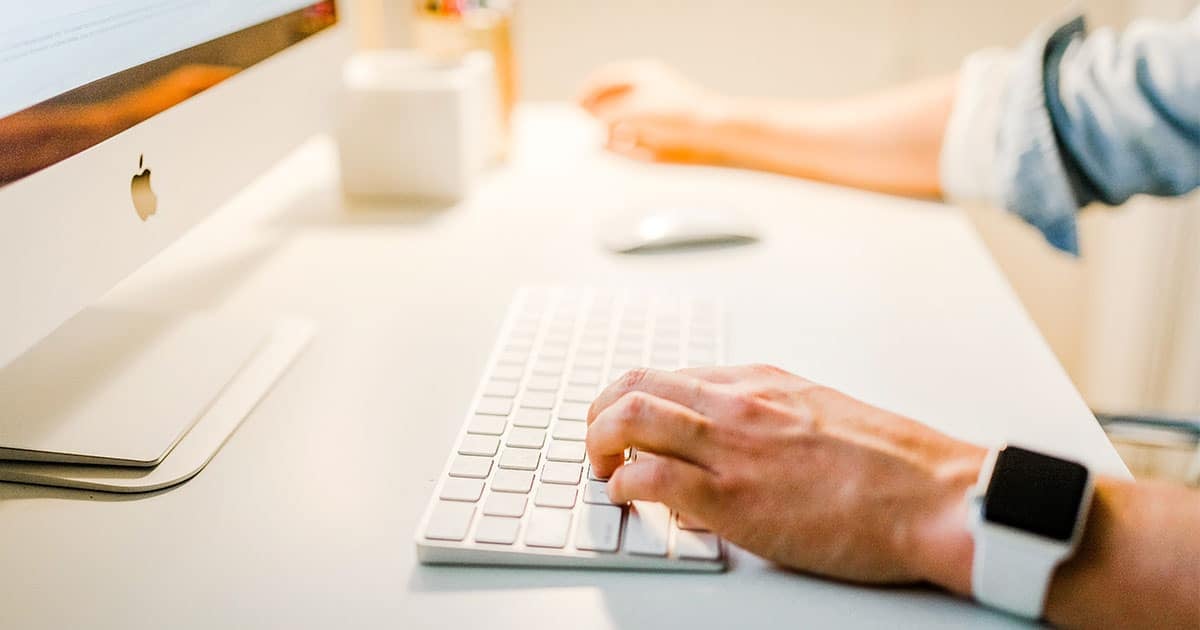 Conclusion
Both Magento and WordPress are powerful tools in their own right, each having its strengths and weaknesses. Fortunately, if you are using Magento, there are capabilities for combining WordPress with your online store. Tools such as the free FishPig extension allows you to securely integrate a blog into your Magneto store and take advantage of the SEO and content benefits.
However, when deciding which platform is the best, it will come down to several factors. For example, your budget, your aims and your knowledge. If you are interested in writing content, WordPress is a secure, affordable and varied option that allows you to work with what you need straightforwardly. It is also suitable for all levels from beginners to advanced because of how you can build it up.
Magento is not so suitable for beginners but is a good option for web developers and specialists or those who are looking for an incredibly powerful all-inclusive eCommerce solution. It is ideal for those looking for niche features or technically advanced options. However, it should be noted that it does come with a heftier price tag compared to WordPress.
Overall, after comparing the two platforms we would recommend WordPress for its lower price, blogging functions, integration capabilities, security, usability, SEO tools and the range of themes. If you want to find out more about WordPress, see our beginner's guide.
FAQs
Which is better, WooCommerce or Magento?
This will entirely depend on what you want to get out of your online store. WooCommerce is the most popular eCommerce plugin offered by WordPress and it also offers 300 premium extensions to stretch your store further.
It comes with basic functions such as the shopping cart, a storefront and management features. This is ideal for small businesses that are likely to have a tighter budget and want a straightforward purchasing process.
It also works well for virtual purchases or small-scale retailing where you don't want too many advanced or tailored options for your consumers.
Magento is more advanced, with capabilities to handle large stores and marketplaces. It can manage catalogues, show recommendations, handle discounts, provides real-time product availability, plus manage orders.
It is also suitable if you are selling a huge number of products or are expecting to have a heavy flow of traffic from the beginning as Magento is built to be able to handle this.
Therefore, Magento is more suitable for larger businesses with a team of web developers behind it rather than sole traders who may find it overwhelming.
Are Magento websites good for blogging?
Magento does not have an inbuilt blogging function, but this can be integrated using an app or extension. However, due to the construction of the backend of the site, blogging is more of a challenge compared to WordPress.
That being said, a blog is an incredibly useful tool to have on an eCommerce store for engaging with customers and demonstrating authenticity.
Is a WordPress site the cheapest way to get online?
WordPress has an assortment of different plans available to choose from but is often regarded as the cheapest website builder compared to its competitors.
Unless you opt for the free version, the cheapest plan with WordPress is the Personal Plan which costs around A$5.60 per month when billed annually. You'll struggle to find a cheaper alternative from a competitor with as many features.
Which website builder should I use for my eCommerce business?
This will depend on how big your business is, how much time you have to learn the tricks of the trade, and how advanced you want the eCommerce store to be. WordPress with the WooCommerce plugin is a great option if you want something quite intuitive and straightforward to accompany a blog.
Magento is also a good option if you have a large business or a web developer on hand as they can handle the technicalities of the website. It's a good option if you are looking for more advanced features for your website. Our eCommerce design specialist can help you make an informed decision.
To your success,
Jackson