If you lack knowledge about how to build a website or start a blog, it can be tough to know where to start. Luckily, there are lots of web building platforms around to help you out.
People never believe how easy it is to get started with WordPress; it's one of the easiest and cheapest ways to launch an amazing looking website, blog, or e-commerce shop. WordPress websites are functional and stylish all at once.
WordPress is one of the best value website builders on the market – unlike other website builders, a WordPress website doesn't have a series of monthly plans; instead, it offers you the chance to set up a website with just the basics – you can then adapt your website with paid plugins as required.
There are thousands of plugin options to keep your site up-to-date and to help you reach new audiences. Whether you want to improve your social media influence or add video content to your site, it's all possible with WordPress web design – and White Peak Digital.
With that in mind, let's delve into the pricing options you can expect on your WordPress website.
What Do You Get With The Free Version Of WordPress?
WordPress uses open-source software, meaning that the source code used for this popular website building platform is freely available on the internet and can be modified and distributed by anyone. This is called "WordPress Core", and it's free of charge, but there are some costs involved.
Even the free version of WordPress needs a host and domain name, which can set you back around $30-40 per year, but this is a small price to pay for the features and functionality your get in return; it is also very affordable in comparison to other website builders such as Wix, Weebly, and Squarespace.
So, what exactly does WordPress give you in return for your investment? Firstly, you will get access to a huge range of themes for any purpose; no matter what you want to use your website for, WordPress has thought of it and designed a theme. You also get free access to top-quality support services.
You can access free plugins to improve the quality and functionality of your site. As with all services on WordPress, you can choose between a free or premium theme.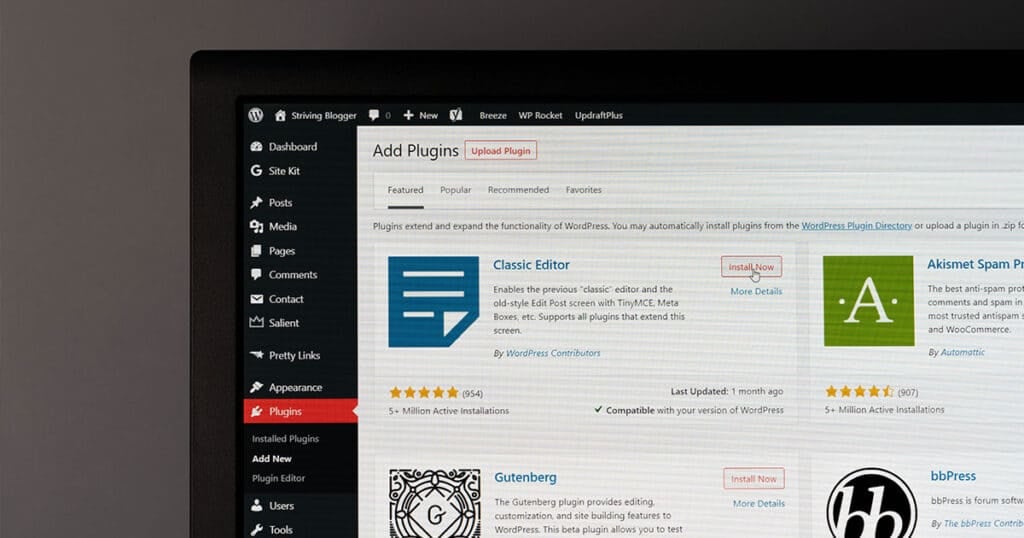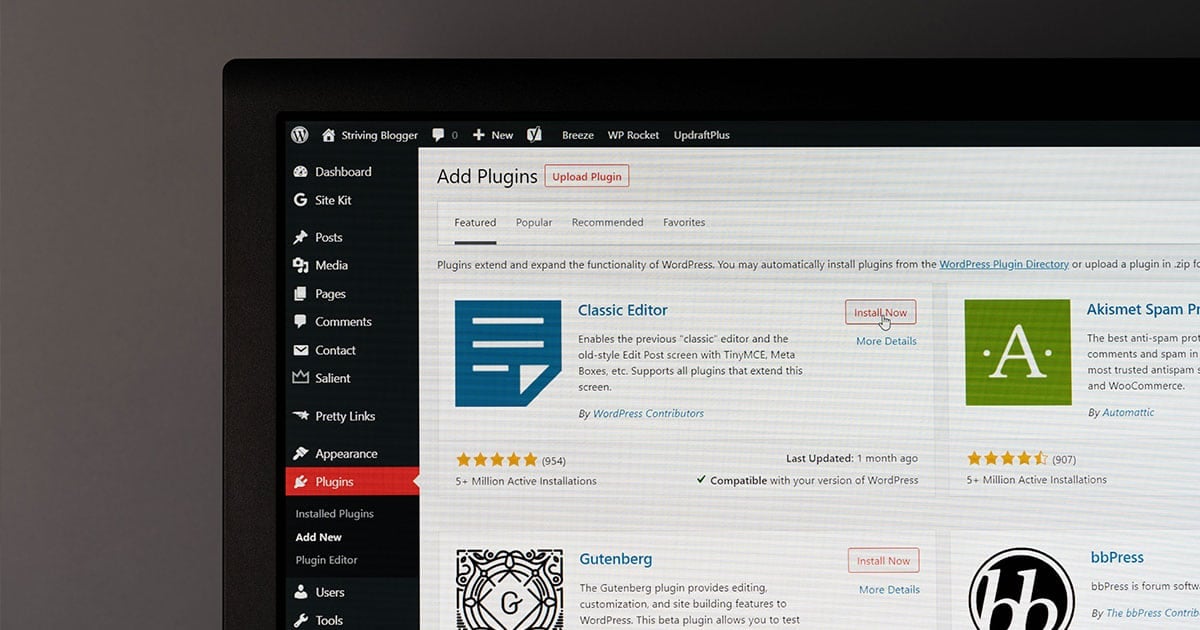 What Are The Main Costs Associated With A WordPress Website?
Domain name
Every website on the internet needs a web hosting service, a website host stores all of your website files on servers – large mainframe storage facilities – and allows it to operate. But if the server is the "street", then the domain is the "street address;" it lets searchers know where your website is located.
It's a good idea to choose a domain name that aligns with your business or brand and one that is easy for searchers to remember. Once it's been established, it might be hard to change your domain name, so consider this carefully before committing to one. You can register a domain name with WP for free.
When you sign up for a WordPress two-year plan, you can register a new domain name or transfer an existing one for free for a period of one year. After a year, the domain name will renew at its standard price – this is around $12 per year. You can also choose to transfer the domain to WordPress.
Hosting
A hosting service is also essential if you want to operate a website. A website host allocates space on its servers for your website to store its code; it then uses the domain name to direct searchers to the content. Again, there are different levels of hosting with different WordPress pricing and options.
As well as a domain name, a hosting service is the only other essential cost of running a website; without a host, you have nowhere to store your website content so that internet users can access it. With WordPress, you have two options for hosting depending on the plan you choose.
There are two versions of WordPress – WordPress.org and WordPress.com. If you sign up for a plan on wordpress.com, you don't require a separate host; the plans on this version give you a free domain and hosting service. On the other hand, WordPress.org plans require you to find a 3rd party host.
Optional Extras
Premium themes
The first thing to say is that a theme is not required to set up and run a successful WordPress site. The WordPress platform has an extensive range of free themes that you can install right away. However, a free WordPress theme isn't for everyone; it can sometimes be generic and off-brand.
The alternative to a generic free theme is a premium theme. These are usually charged as one-off payments and cost anywhere between $2 and $200. Once you have acquired the perfect WordPress theme for your business, it is yours to keep; you can use it any number of times on your website.
Sometimes the WordPress theme you choose will be necessarily basic to align with your brand identity. Unfortunately, it might lack some desirable features that could be useful for your business, such as widgets, buttons, and UX functions, but don't worry; these can be added at a later date using plugins.
Premium plugins
You might have heard of plugins when reading about website building, but what exactly are they, and how can they help to improve your website, blog, or business? In short, plugins are a bit like phone apps for your website.
As with smartphone apps, plugins are available in many varieties, and their quality and functionality vary considerably. If you are just starting a blog or a basic website, you will probably get away with free plugins for analytics, social media sharing, and SEO – but paid plugins offer much more.
Smartphone apps also offer free and premium versions; the free version is usually a demo that gives you an idea of what to expect from the premium version while still offering a basic service. Website plugins are exactly the same, but paid versions give you better functionality, coding, and support.
Security software
These days online security is a high priority; cybercrime in the form of ransomware and identity theft is a significant threat to any business that makes transactions through their website or stores data. It's important for website owners and web builder platforms to put adequate security in place.
WordPress is already very secure; they use up-to-date security practices that include username and password authentication and the latest PHP versions; they also secure their plugins and web tools to ensure the website is safe from cyber threats. That said, more can be done to ensure site security.
As long as you follow the WordPress security protocols and create a secure password that's hard to guess or phish for, your website should remain secure. However, if you're interested in increasing your WordPress security, you can with security plugins, two-step authentication, and Managed WordPress hosting.
Developer costs
Sometimes you need to build a business website that's beyond your capabilities.
Let's say you own a jewellery business, and you decide you need a website to build your brand, your customer base and to sell your pieces more easily through the internet. You need to be able to display your pieces and update them regularly; you also need to process orders online and manage shipping.
Once again, there are many articles and a large WordPress community that can help you set it all up, but if that's too time-consuming or beyond your capabilities, you can hire a website developer. A WordPress developer costs somewhere between $100-$1000 depending on the complexity of the project.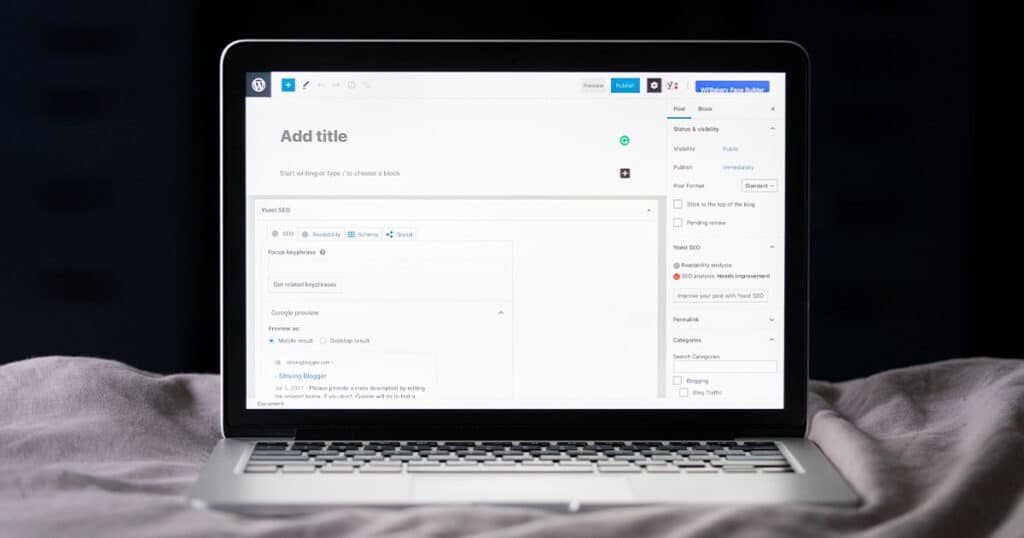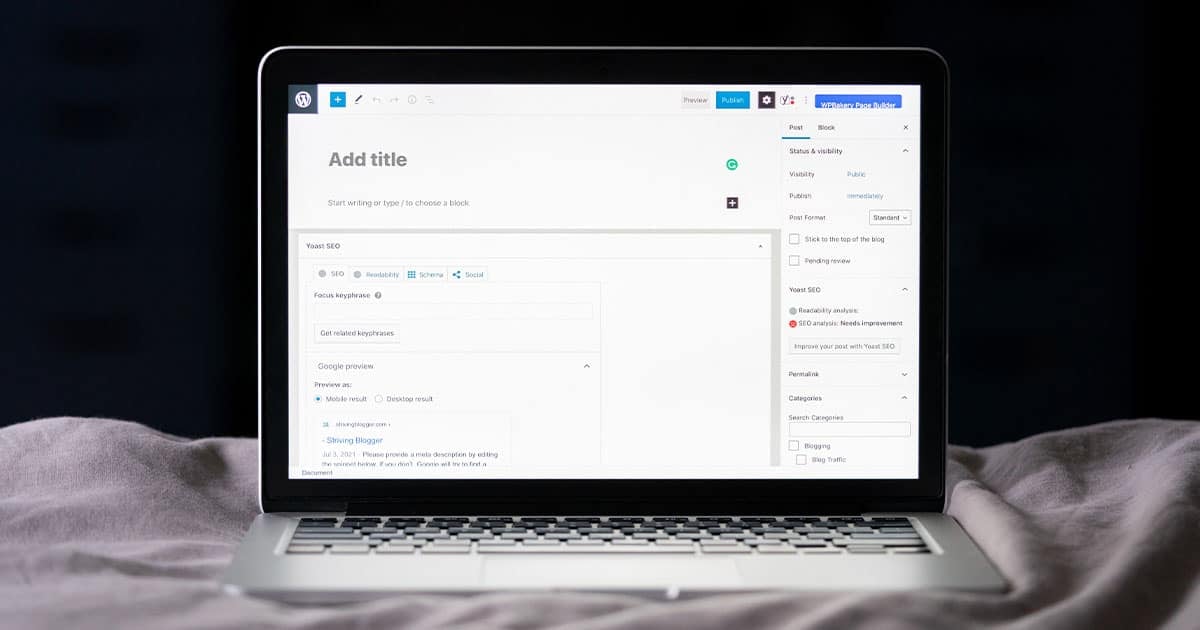 How To Create A WordPress Site In The Most Affordable Way
Use free themes
One of the first things you will encounter when setting up your website or blog is the theme. After you have signed up for one of the WordPress plans and settled on the perfect domain, it's time for the fun part – creating your website. No website is ever complete without a theme that speaks to your subject.
There's good news – WordPress has a full range of free themes that is completely free of charge; you can simply browse the library and select the one that's right for your personality or brand. If you don't find what you're looking for, it's still not a good idea to import free themes as WP ones are safer.
Along with being more secure, you can rely on WP themes to be completely free, meaning that you can set up an awesome website and only pay for the WordPress hosting and domain name. There's no need to invest in fancy themes or premium plugins that will push up the monthly costs of your website.
Use free plugins
Plugins are important for the functionality of your website and for the technology you use to analyse your website's performance and metrics – but you need to be careful. Not only can they increase the running costs of your website, but they can slow down its performance and affect SEO.
Nowadays, user experience is a high priority to search engines, so if your website is overloaded with plugins, it will load slower and cause it to rank lower on the search engine results page (SERPs) regardless of content quality. There are some excellent plugins available, but choose carefully.
One of the most popular free WordPress plugins is JetPack. Although JetPack has over four million active installs, many users still don't understand the possibilities of this all-in-one solution. JetPack can help track statistics, improve social performance, design your site, prevent attacks, and more.
Choose shared hosting
When it comes to hosting, you have several options: there is shared hosting, virtual private server (VPS) hosting, dedicated server hosting, cloud hosting, managed hosting, and colocation. Each of these has its unique advantages, but shared hosting is the best option overall for price and performance.
Shared hosting means that your website shares space on a server with other websites; this is in contrast to a dedicated server that provides server space to a single website. A dedicated server is more secure and less likely to experience crashes or delays, but you will pay significantly more for one.
A shared hosting service might be more prone to loading delays and the occasional crash since your website will be affected by the performance of other websites and the server itself. However, this is the least expensive option, and it's all you need for running a basic website, blog, or small business site.
Invest in basic security
The security of your website should be a high priority, especially if you store customer information and use a payment system. If your website is hacked or subject to malware or ransomware, you can incur losses to revenue, losses to your business reputation, and losses due to customers' legal claims.
Still, not every website owner wants to invest in core WordPress software that isn't guaranteed either; that's why many WordPress website owners take as many free security precautions as possible. These include choosing a secure hosting company and using secured themes, plugins, and passwords.
If you follow the WordPress security protocols carefully, you can be confident that you have a basic security infrastructure in place. If you want some added security and you don't want to break the bank, you can invest in software like Sucuri, iThemes, or Wordfence, which costs around $200 per year.
Do it yourself
If you don't know much about building a website, it can be tempting to search for a website developer or enlist the help of a friend or freelancer. If you're stuck for cash, however, what can you do?
There's good news; a quick internet search should reveal a world of articles, videos, and blog posts on building a website from scratch; the only cost is a host and a domain. What's more, website building nowadays is not like it once was; website building tools make it easier and cheaper.
WordPress is one example of a website builder that requires very little money and few skills to get started right away.
If you're still unsure about getting started with WordPress and what's involved in building a website for yourself, don't worry – here at White Peak Digital, we have a number of in-depth guides on everything WordPress.
The Cost Of Building A WordPress eCommerce Site
High-quality domain and hosting
If you plan to use your WordPress website to write articles on a subject you're passionate about or publish videos, you can do this easily, and it won't cost much at all; but if you want to use the website to sell products and ship them worldwide, you might have to invest a little more.
E-commerce is now one of the best online businesses you can start and a leading online and offline commercial industry. But, there's good news and bad news. The good news is that e-commerce businesses have never been easier to start; the bad news is they require some extra investment.
Whatever you plan to sell through your website, you will need a high-quality domain and hosting. A quality domain name is needed to establish authority and trust in your business – this also needs to be secure. Similarly, you need reliable hosting to protect your customers and provide excellent services.
SSL certificate
When you're handling customers' sensitive data and payment details, you need to ensure that your security protocol is top-notch. This begins by securing your website's domain with an SSL certificate. SSL stands for Secure Sockets Layer, which authenticates a website's identity and enables encryption.
Websites without an SSL certificate are more vulnerable to online criminals who are able to read the information that passes between two domains. However, an SSL certificate encrypts the domain address and makes it more secure. If you see a lock icon on the website domain, it means it has an SSL.
Since an e-commerce business handles credit card information, it's very important to secure the domain with an SSL certificate. Unfortunately, SSL certificates vary in price but not necessarily in quality. Most SSLs encrypt in the same way, but some are highly verified and therefore more expensive.
eCommerce plugins
To run an e-commerce website with WordPress, you will need to install an e-commerce plugin. There are several e-commerce plugins to choose from, and selecting the right one can make a big difference to the quality and success of your online business. First, decide what products you're selling.
Some plugins are excellent for digital products such as WooCommerce, while others are better for physical goods such as Shopify. But don't only consider the big hitters; the fact is there are many plugins on the market with their niche specialisations, so choose the best for your business.
Still, it will be hard not to miss WooCommerce since it's the most popular e-commerce plugin for WordPress. If you decide to use WooCommerce, you will benefit from hundreds of extensions and themes, the ability to sell digital and physical products, as well as built-in support for payments.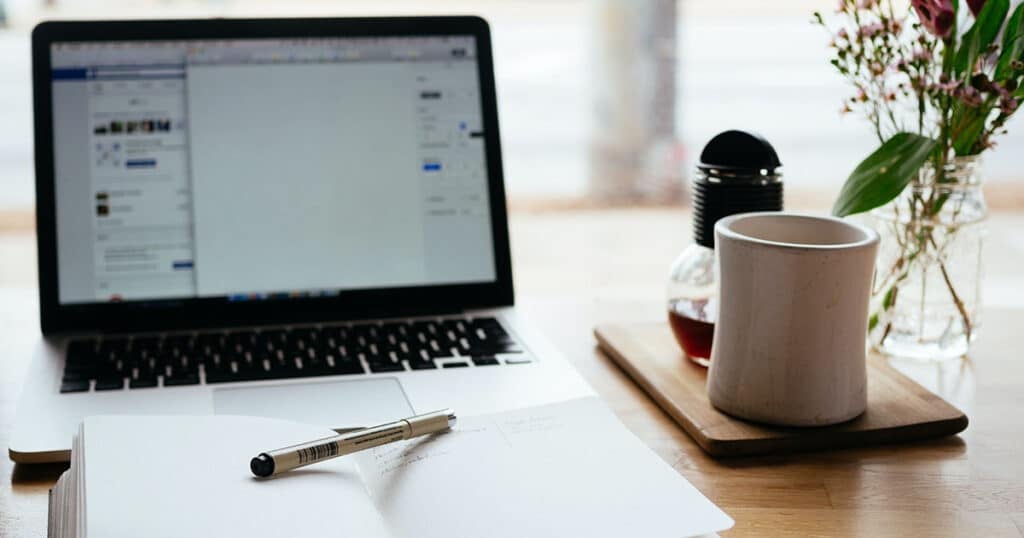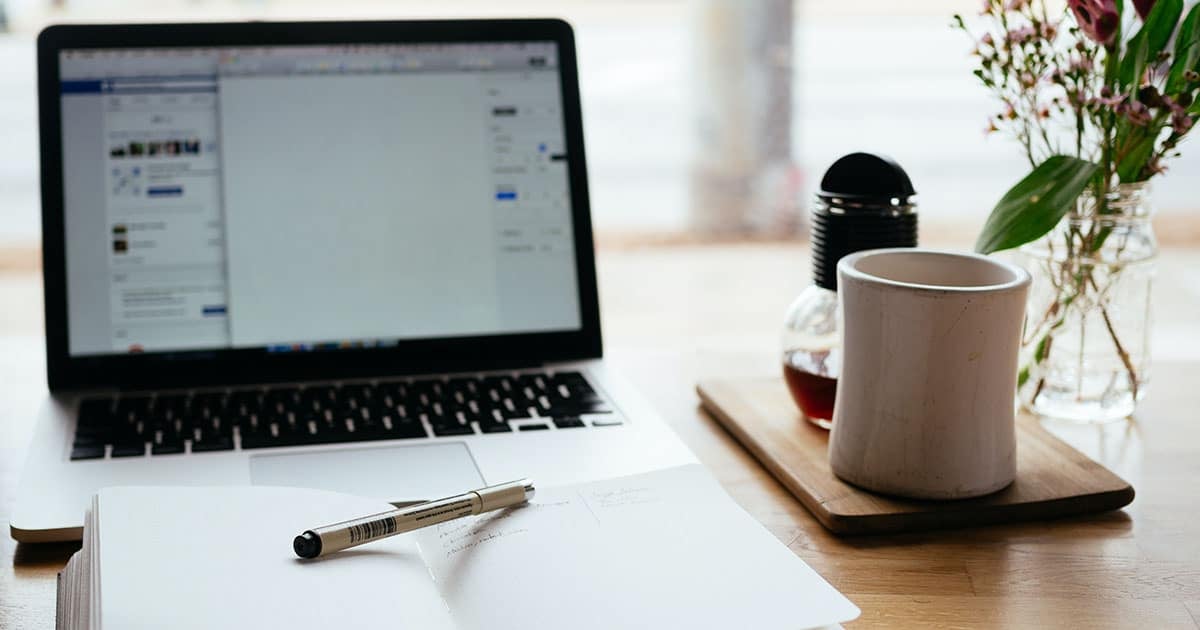 WordPress Pricing Compared To Other Website Builders
Squarespace
WordPress and Squarespace are slightly different platforms: Squarespace is a website builder, whereas WordPress is a content management system (CMS). This means that Squarespace takes care of much of the technical side of things for you, but with WordPress, you still require some basic coding knowledge.
In terms of price, Squarespace has four plans that range between $12 and $40. It's easy to choose a plan and get started with Squarespace right away, but bear in mind you will be charged an annual price all at once, which could result in a significant initial outlay. But WordPress is a low-cost alternative.
Many online articles and information say that WordPress pricing is free; this is technically true, but if you want to run any website on WordPress – even the most basic blog – you will need to buy a domain and host. Hosting and domains both cost around $100 per year, and you might pay for plugins.
Wix
Like Squarespace, Wix is a website building platform and not a CMS; it allows you to quickly create a website from scratch but doesn't offer as much long-term flexibility as WordPress. For instance, Wix is a simple easy to use platform, but WordPress has a wide range of plugins for every purpose.
In terms of price, you can start a Wix website for free, but you will have to accept the Wix branded domain and Wix banner adverts on your website. However, if you switch to a paid plan – the cheapest is $4.50 per month – you can remove this branding and use your own website domain.
On the other hand, you can set up a WordPress site with a hosting service and a website domain; there is no need to sign up for a paid plan. A hosting service such as Bluehost can offer hosting, a website domain, an SSL certificate for $2.75 per month. Remember, you may have to pay extra for paid plugins.
Weebly
Weebly is another option if you're looking for a website building platform' with e-commerce capabilities. However, while this platform is useful for beginners, it isn't as well-resourced as Wix or Squarespace – it has far fewer templates, for instance. So how does it compare to WP on price?
Weebly has a range of plans that cost between $8-$25; these prices are paid annually in a single payment. Choose between a basic plan (Connect plan), a Pro plan, and a Business plan. You receive a free domain with each plan, and the Pro plan comes with extras such as password protection.
Although WordPress is not a website builder, meaning you need to know a bit of coding to put your website together, it costs much less overall. In comparison to Weebly, you will pay $60 per year instead of $96. Of course, that could increase depending on plugins, but you are likely to still make a saving.
Final Thoughts
Need a website for your business or your passion project? WordPress is the natural place to start. Unless you know what you're doing and you have a budget to launch a commercial website right away, WordPress offers you everything you could hope for at a price you can hardly believe. It is mostly free!
The reality is the only thing you really pay for with WordPress is the hosting and the domain name – these costs are normally covered in the payment plans of other website building tools, including other costs. Some WordPress plugins are also free, while others will require an additional fee.
If you're in any doubt about the quality and possibilities of WordPress – perhaps because so much of it is free – then consider some of the brands using the platform today. WordPress users include Bloomberg, Disney, Facebook, BBC America, Reuters, and many more, so you're in safe hands with WP.
Before you commit to a website building platform consider the scale of your business and your business goals. If you're starting out and you still need to learn the basics you might be better with a website builder like Wix, but WordPress is cheaper, and has excellent support services to help along the way.
Need more information? Check out our full WordPress review.
FAQs
How much do developers typically charge for a custom WordPress site?
Of course, it doesn't have to cost anything to build a WordPress website; if you have the time and the inclination, you can easily learn the necessary skills online and save yourself a ton of money. Not only are there some excellent online articles to learn from, but the WordPress team are super helpful.
That said, there are some situations where you might want to hire a developer to design the perfect website for your business; there is a heap of advantages to this strategy too, such as time saved, you will also get the perfect professional-looking website up and running as fast as possible.
So how much do developers typically charge for website development? The answer depends on the complexity of your website and other factors like time scales. Hiring a developer can cost anything from $100 to $30,000, depending on requirements. First, try to understand your website project fully.
How much should I spend on my website hosting?
When it comes to website hosting on WordPress, the price you pay largely depends on the type of website you have and the needs of your business. There are typically five options you will encounter: shared hosting, VPS hosting, dedicated server hosting, cloud hosting, managed hosting, and colocation.
There is a significant difference in the price you will pay for hosting services, shared hosting is the cheapest and most common form of hosting, it will set you back between $2.50-$15 per month which should be enough for the majority of owners. However, other businesses might require more dedicated options such as a VPS or a managed server.
If you require a dedicated server for security purposes or to remove the possibility of crashes or delays, you will need a VPS host or managed hosting. A VPS service still uses a shared server but creates some artificial protection for your site – it costs between $20-80. Managed hosting is between %80-$300.
Is WordPress the most affordable way to build a business website?
The short answer is yes, but a WordPress site might not be the best option for your business. Unlike other web building platforms, WordPress does not have monthly payment plans; instead, you only pay for hosting and your domain, along with any plugins you need to optimise the website.
The downside of WordPress is its usability, website builders such as Squarespace and Wix are much easier to use, and there is no coding knowledge required; that said, WordPress has an excellent support network, you can contact them easily via the chat function, and there are loads of online articles to use.
If you have a small business that needs a website or wants to start an e-commerce business or blog for promotional content, a WordPress website is an excellent choice. A WordPress site allows you to build a professional website quickly and only pay for the basics and any specific add-ons you need for growth.
Are premium WordPress themes worth it?
One advantage of using WordPress is its massive library of complimentary themes; these are specially designed for a range of purposes; you can find themes for blogs, business websites, e-commerce shops, portfolios and more. While these free templates can be adapted, they are not always the best.
The alternative is to use a premium WordPress website theme. WordPress does not design every premium WordPress themes; they often come from a verified 3rd party source. This increases the number of themes you can access and gives you confidence in the product since it's verified by WordPress.
There are some advantages to using premier WordPress themes, most notably the potential for customisation. Unlike complimentary themes, premium themes can be optimised and used freely on any web page and website on the internet. Additionally, the themes come with regular updates and WordPress website support that you won't get elsewhere making premium WP themes are worth it.
To your success,
Jackson