WordPress was originally designed to give bloggers a better online platform, but with the growth of the community came the growth of WordPress. Now, you can create pretty much any website you desire.
In the guide, we will be running through some of the key aspects of WordPress, and what makes it so popular! If you're thinking about starting a WordPress website, stay tuned – we have all the information you could need.
What Is WordPress?
So what is WordPress? WordPress is a CMS (Content Management System) that helps website creators and bloggers regularly edit content and upload new content, without needing to be an advanced computer programr. This software is making website building and customisation easy, as WordPress removes the need to use HTML editor software such as Frontpage and Dreamweaver.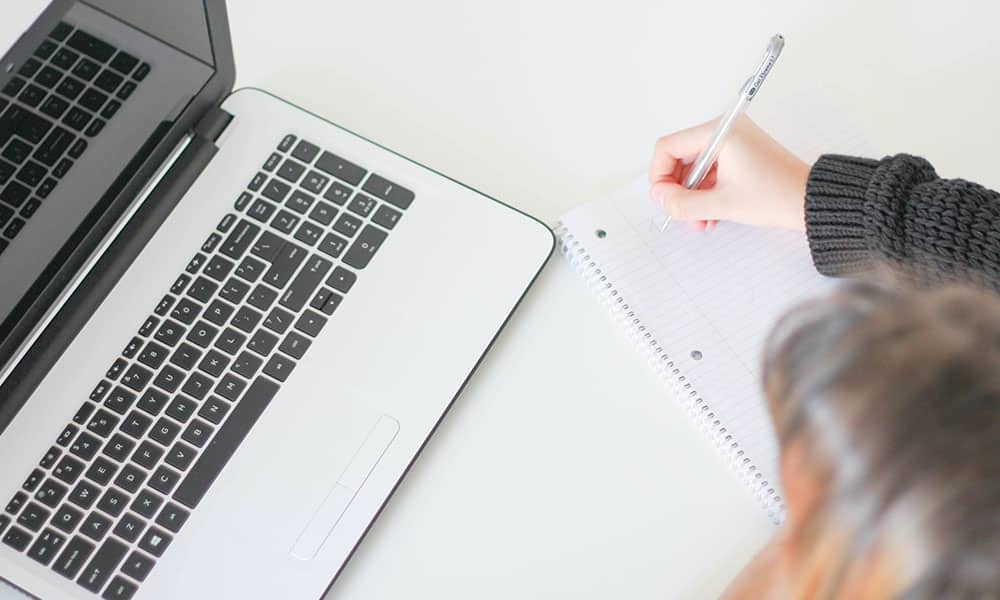 WordPress is open-source software that is licensed under GPLv2. This means it is free to download, edit, use, and customise. This version of WordPress can be found on WordPress.org. There are different versions of WordPress, so it is important to choose the right one.
WordPress.com is run by Automattic, a company that was founded by one of the founders of WordPress itself. Automattic's version is a free, hosted version offering extras you can pay a premium price for. Things like using your own domain name will cost you a little money, but nothing is extortionately priced.
There are other hosted WordPress options to choose from that are free, but Automattic is the most popular choice worldwide.
Want more information on your options? Check out our Brisbane web design solutions.
The History Of WordPress As A Content Management System
WordPress was first created back in 2003 as a standalone project that had spurred on from a previous project known as b2/cafelog.
It was created by two guys Matt Mullenweg and Mike Little. Over the years, many contributors have built on WordPress to be the open-source software we know and love today, but Mike and Matt are the original founders.
Between 2003 and today, there has been a lot of development creating different WordPress versions – taking it from simple blogging software, to the platform it has become today.
What Is WordPress Used For?
So, what is WordPress used for? Everything! WordPress is a flexible platform with lots of amazing features included, and any not readily available you can download as a plugin. There are certain areas that WordPress really strives in, but no matter the kind of website, blog, or portfolio, WordPress is a good place to begin.
The Types Of Websites You Can Build With WordPress
Blogs
When WordPress was created, it was intended for blogs and bloggers, meaning the majority of features, WordPress themes, and plugins lend themself to being a blogging tool. There are even built-in options for creating blog posts, making it hard to find a platform that can compete with WordPress in this area.
You can create a WordPress blog with all the default features, but to really make your blog posts special, there are a few added extras you should include:
Blogging themes – Blogging themes give your site a perfect look. You want your blog to look exactly like, well, a blog! Choose from many different options, some niche-specific, to get a site tailored to you.
Basic plugins – Basic plugins will bring better functionality to your blog, and even if you don't need too much happening, it is always recommended to include a few.
eCommerce Sites
Many eCommerce sites use WordPress – it's the most popular choice for a good reason! With many plugins and themes at your disposal, eCommerce sites have never looked better with WordPress. ECommerce functionalities are not built into WordPress software's dashboard, so you will need at least one plugin to create a store.
WooCommerce is the standout choice for any WordPress eCommerce website with the range of WordPress themes and hosting functionality it offers.
Besides WooCommerce, there are a few others you should look out for:
eCommerce themes – Many users will find a theme that they think looks cool, but multipurpose and default WordPress themes are not usually the best choice for an eCommerce WordPress website. Choose a dedicated theme for better performances.
Have strong security – If you're selling services or products online, you will be handling sensitive data. WordPress is already secure, but you can only benefit from having more. Options such as Jetpack are great, as well are security plugins such as Wordfence.
Built-in backup – Your eCommerce store will be changing all the time, and with so much data coming back and forth, there is the chance your site could go down. A solid backup tool is needed to keep your site safe without the risk of losing any important information.
Social Networks
Not well known to the masses, but a WordPress site can be turned into a social network. Having a WordPress social network allows users to connect, posting messages, and much more.
For building your very own social network, the easiest way is with WordPress. WordPress plugins such as BuddyPress are perfect for this kind of social website. It is flexible and integrates perfectly with any WordPress website.
The only requirement to build a social network using WordPress is to use a self-hosting platform like WordPress.org.
Portfolios
Creating a strong portfolio is crucial in finding clients, getting that new career role, and building a reputation with evidence of completed work. For portfolio building, WordPress is a great tool to use!
Create contact pages, service pages, and showcase your work using media galleries full of images and links to forward people to the best of your work.
With fast processes offered by WordPress, you can upload, edit, and manage any media files in no time at all. Similar to blogs, you don't need any extra features to make your WordPress portfolio really shine, but a few considerations should be made before you begin:
Use a Portfolio theme – Having the right layout can make or break your portfolio. Hestia is the perfect portfolio theme, and it makes things easy to scan with a one-paged look!
Contact form plugins – Forming a connection for potential clients or job offers is essential for portfolio building. Make it easy for any of your site visitors so they can contact you quickly and easily.
Gallery plugins – This is more tailored to the creatives out there wanting to showcase their work. Still, a solid gallery can be the main aspect of your portfolio, showing photos of your work or maybe video galleries.
Forums
WordPress is great for forums. It has lots of plugins available that are dedicated to making your WordPress site a forum for whatever niche subject you choose. WordPress discussion board is a free WordPress plugin available that can be used to create a forum.
It is easy to install, use, and set up, allowing you to create a forum without the need for any codes. This plugin also allows for front-end registration and login systems that help to attract more users.
Business Sites
Even the largest business sites use WordPress, so there's no reason you shouldn't. They are great for several reasons, one being the high level of customisation available. This creative customisation allows you to represent your brand exactly how you visioned, keeping your theme contingent throughout.
A business WordPress will often require added features and extra functionality provided by the addition of WordPress plugins. A business website is a vital area of your business and could be a real talking point. Some areas you want to look at are:
A customizable theme – Your theme needs to be fully customisable to represent your brand in the way you want it to be seen by the world. There are business-specific themes and also multipurpose versions that allow you to fully personalise your website the way you like.
Email marketing plugins – An email list for your business website is a massive benefactor, and if you don't have one, now is the time to do it. It is a great way to communicate with your audience and encourage people to visit your website.
Analytics tools – In business, you want to track the kind of clicks, visits and other metrics to see if your site is performing how it should. Online tools such as Google Analytics are great but take more time with manual checks. There are plugins available that will integrate directly into your WordPress dashboard, giving you one less job.
Looking for more information on WordPress capability? Read about our WordPress developer Brisbane solutions here.
WordPress Website Features
There are lots of features available in WordPress. Here are five of the core features available that we believe you should be using no matter the style of site you are creating:
Distraction-free writing – Writing distractions are part and parcel of every bloggers daily life. WordPress has created a tool that helps you focus on your writing, promoting better productivity.
Theme customiser – Many users choose an independent theme customiser, but a lot of people don't know you can use WordPress to make quick alterations to your theme. It's a much quicker and sometimes better way to change the theme on your site.
Tag and category converter – With the development of your WordPress website, your structure is bound to change. If this is the case, you may need to switch your website categories into tags or vice versa, depending on the website type.
CCS classes for menus – With the activation of custom CSS classes, you can add CSS codes without the need to exit the 'Menus' edit page. It's not necessary but a great way to simplify and go deeper into your menu design in your WordPress site.
Press This Tool – This is a Bookmaker tool that allows you to drag and drop into the bookmaker bar of your browser if you stumble upon an interesting website. This will allow you to blog post immediately with a link and short commentary without opening your WordPress Content Management System.
The Benefits Of Using A WordPress Website
Many benefits come with using a hosted or a self-hosted version of WordPress. No matter the version you use, WordPress hosting can be great for all site users. Here are some of the key benefits you will receive using WordPress software.
Free and Open To All
WordPress is free and open to all its users if you're choosing a self-hosted WordPress software. Not the best choice for an eCommerce platform as the hosted versions offer more monetising opportunities.
Still, if you want complete freedom when it comes to customisation, this version of WordPress will be the best!
Design Options
One of the biggest reasons WordPress is so popular is the endless creativity you can develop. You can build pretty much any website with WordPress with no limitations you can sometimes find with another website building platform.
Simple to Install
No matter the kind of WordPress you're using, it is always beginner-friendly, especially when it comes to the initial setup. With a simple to install setting, you can quickly be on your way to customising and managing your website content.
Being open-source software, you can access WordPress from any computer, with only an internet connection and login details needed.
Large Community of Users
Having such a large community of users allows for easy troubleshooting of problems. There are endless tutorials, videos, blogs, and forums that will help you with any trouble.
Extendable Themes and Plugins
With extendable plugins and themes from external websites available, the customisations you can do are incredible. These themes are not all design-based. You can find external applications that will help with search engine optimization, content shares, security, comment spam, and everything in between.
FAQs
What is the difference between WordPress.com and WordPress.org?
The difference between WordPress.com and WordPress.org is pretty simple. WordPress.com is designed for profit. It is a paid service that is actually powered by WordPress.org. It is very simple to use, but the flexibility you receive with WordPress.org is lost. If you're looking to make money from your website or blog, WordPress.com is the best option.
WordPress.org is a self-hosted WordPress software that is completely free. This open-source software allows you to install onto your own web host and create a website or blog that is completely yours, with 100% customisation available.
The majority of the time, when people refer to WordPress they are talking about the self-hosted version of WordPress found at WordPress.org. If you want true control of every aspect of your website, WordPress.org is the best option in nearly every instance.
Is WordPress good for beginners?
The main reasoning behind WordPress is to give people with a less tech-savvy mind all the features and resources to create a stunning website they can be proud of. There is no need for any previous coding experience; with WordPress, things are made easy.
Is WordPress right for me?
WordPress is right for you! With so many website building opportunities, you can create pretty much any website you desire.
WordPress users come in all shapes and sizes, and so do their websites, so WordPress will always be the right website platform for you.
What are WordPress plugins?
WordPress plugins are the primary changes to your website functions. Plugins can be as small as something like a contact form or much bigger such as turning your WordPress into an eCommerce website.
To your success,
Jackson