Google Analytics is free to use and an advanced analytics program with impressive features. Fortunately, it's quite simple to integrate into Squarespace, too.
In order to add your Google Analytics account to your Squarespace website, you'll need to create a GA account first.
Below is a step guide on how to create a Google Analytics account and add it to your Squarespace website.
Step 1: Create a Google Analytics account
Creating a Google Analytics 4 (GA4) account and copying the tracking code is a straightforward process. Just follow these simple steps:
Sign in to your Google Analytics account: Visit the Google Analytics website and sign in using your Google account. If you don't have a Google Analytics account yet, sign up for one
Create a new property: After signing in, click the 'Admin' gear icon in the bottom-left corner of the page. Under the 'Account' column, select your desired account from the dropdown menu. Next, in the 'Property' column, click the '+ Create Property' button
Choose Google Analytics 4: In the 'Create new property' window, select 'Google Analytics 4' as your property type and click 'Next'
Enter property details: Fill in the required information about your website, such as the property name, time zone, and currency. Click 'Create' to proceed
Configure your data stream: You'll be redirected to the 'Data Streams' tab in the GA4 property settings. Click the 'Add new data stream' button, and choose 'Web' as the data stream type. Enter your website URL and provide a stream name. Click 'Create stream' to continue.
Copy the tracking code: After creating the data stream, you'll see a 'Measurement ID' displayed on the page. This is your GA4 tracking code. Click the 'Copy' button next to the Measurement ID to copy it to your clipboard.
Now that you have successfully created a GA4 account and copied the tracking code. You can now add this code to your Squarespace website using the steps below to start collecting data in Google Analytics.
Step 2: Add Google Analytics to your Squarespace website
Adding the GA4 tracking code to your Squarespace website is a simple process. Just follow these 5 steps:
Switch over to your Squarespace website: Sign in to the back end of your Squarespace site and open the website editor.
Access your website settings: Click 'Settings', then 'Advanced' to access the advanced settings for your Squarespace website.
Navigate to External API keys: In the 'Advanced' settings, click 'External API keys'.
Paste your Google Analytics tracking ID: Find the box labelled 'Google Analytics account number', and paste the Google Analytics tracking ID that you copied over from the previous step.
Save your changes: Click 'Save' to apply the changes and add the GA4 tracking code to your Squarespace website.
Once this is done, you're finished!
Test Google Analytics Installation on Squarespace
Testing for both Google Analytics 4 and Google Universal Analytics is done the same way.
To test if the analytics tracking code is working open the URL for your website.
Next, head to your analytics console and click on the 'Realtime' option. This will then show what users are currently logged onto your website.
Please keep in mind that Google Analytics 4 can take up to 30 minutes after installation for real-time data to start collecting and be available to view.
Need some assistance with testing? Get in touch with one of our Squarespace web designers for more information.
What is Google Analytics?
Google Analytics was created in 2005, and quickly picked up traction as an effective and popular way to analyse website data.
By 2019 it had become the most used analytics that is on the internet. Google Analytics is a platform offered by Google that reports and tracks traffic for a website, and collates other data, like bounce rate, real-time clicks and goal conversions.
Basically, it gives users an in-depth report on a variety of elements of their website.
There are thousands of different ways Google Analytics works, and the data that it reports.
However, in its most basic sense, it can track how many people visit a website, where the traffic is coming from, how long the users stay on the website and what pages were visited.
This data is invaluable for businesses, and can help them elevate their online presence, and use it to make their business more lucrative.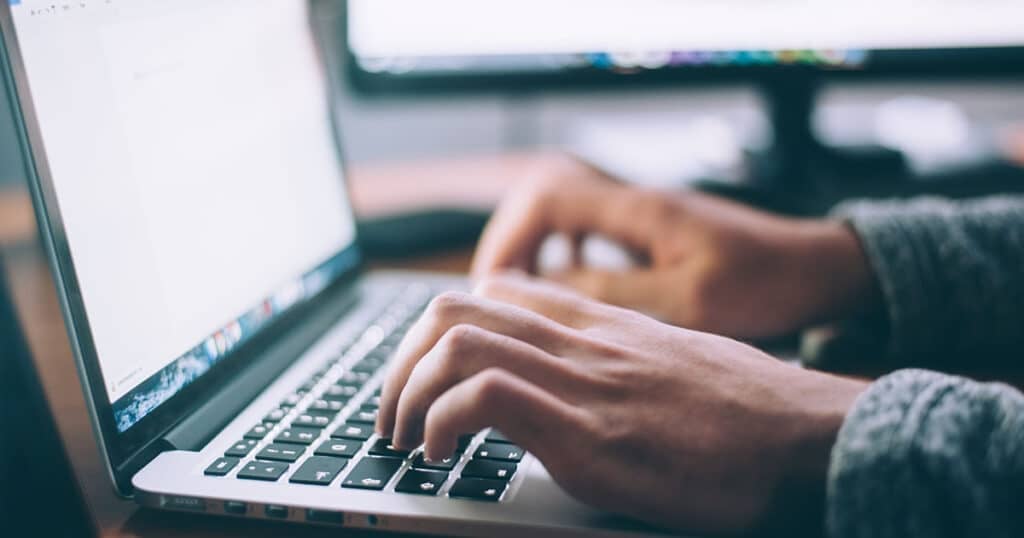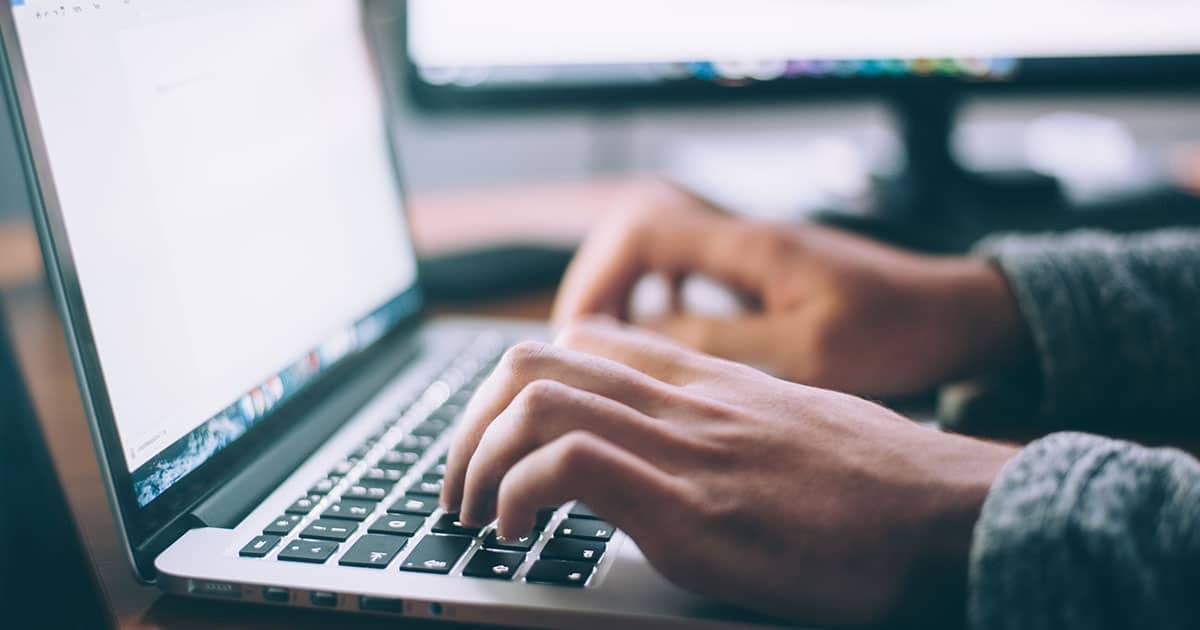 Google Universal Analytics vs GA4
GA4 – otherwise known as Google Analytics 4 – was introduced to the world in 2020. It was created as a new update to the hugely successful Google Universal Analytics.
GA4 has most of the same properties of Google Universal Analytics, however, it's introduced a few key changes.
The original Google Universal Analytics does a great job of tracking every unique visitor that comes to a website (session) and gives them an individual identification.
However, GA4 tracks visitors by events rather than sessions. This helps to give more details and an in depth understanding of where a visitor is coming, from and how long they are spending on a certain page.
Google Analytics 4 was largely created by artificial intelligence or AI. During the creation of the new version of analytics, Ai was used to learn and analyse user insights.
The use of AI also ensures next to no human error – allowing more precise data to be communicated to users.
In recent times, the popularity of mobile apps has increased tenfold.
Google Universal Analytics only had the capabilities to track website flow but GA4 has integrated both app and website flow into one easy-to-use platform.
Google Analytics 4 was built with longevity in mind. With its artificial intelligence, it has the capabilities to help your company's success through the data it collects and reports.
Google has also built GA4 to work with or without cookies or identities. This will help learn more about your customers even with protection software many people use (eg. A VPN).
Deadline for Transitioning to GA4
Google has announced that starting July 1, 2023, that GA4 will be the only analytics platform that they will offer. Fortunately, both programs are quite similar to use, and there are a lot of programs available to help make the transition smooth.
Doesn't Squarespace have its own Analytics?
Squarespace does have its own basic analytics tool.
Squarespace analytics are automatically included in the interface, and data can be collated using third-party analytics.
To find your Squarespace analytics simply click on the 'Analytics' tab in the Squarespace dashboard.
However, Google Analytics produces much more detailed data than Squarespace analytics.
What are the Benefits of Adding Google Analytics to Squarespace?
Recognising the difference between real users and bots
The data that's collated from user visits can be skewed if there are bots or crawlers visiting your site. When using Google Analytics and Squarespace together, there are added tools that can be used to filter out false numbers. This feature ensures that a more accurate number is produced, which will aid marketing strategies substantially.
Understanding your visitors
Another feature of Google Analytics is reporting when a bounce has occurred. A bounce is when a user goes to your website and immediately leaves, this is normally because the user hasn't found what they're looking for. If your website has a high bounce rate, it's SEO will be affected and it will likely rank lower in Google searches.
Google analytics clearly shows a website's bounce rate on the GA dashboard. By knowing your bounce rates you will be able to make changes to reduce it and increase your SEO score.
Displaying the geo-locations of users
Google Analytics shows data about the users who visit your website, and their location is one of these. When you know where your users are coming from, you can use this data to plan successful marketing campaigns and create targeted content to suit their demographics and interest.
Accessing information about your website's ranking
When getting your website to the masses this tool is a must. It can help with your SEO or search engine optimization which is keywords that can make all the difference of being lost in the masses or showing up on the first page of a search.
Optimizing SEO keywords
They are many, many ways that SEO can be improved, and many of these ways aren't even shared by Google. However, it's widely known that if keywords are used correctly that they can boost SEO. The breakdown of how exactly this works is complex, however, in simple terms, keywords should have relevance and volume taken into account.
Google Analytics can help you identify keywords that will be searched often on google. The search console sections of GA will show keywords that your website ranks highly, and these keywords should be used on your website in order to boost your SEO
Learn your competition
Analyzing and understanding your competitors is crucial for success with any business. Google Analytics can show critical data about your competitors that can be used to increase visits and sales on your own website.
Should I use Google Universal Analytics or GA4?
If you are building a new website it would be recommended to just start with using GA4 because Universal Analytics will become obsolete by July 1 2023.
If you have used Google Universal Analytics in the past, or are using it currently, you can actually use both programs.
However, it's not recommended to solely use Google Universal Analytics because there will be a migration process to move the data over to GA4, which can be complex.
Google has created a configuration called dual tagging. This feature allows for data to be collected in both analytics at the same time.
This will allow more time for current Google Universal Analytics users to understand GA4 and get used to the new features.
Frequently Asked Questions
What kind of data is assessable on Google Analytics?
There is a huge amount of data that's available on Google Analytics. Some of the most commonly used data that's collected on the program are audience reports, acquisition reports, bounce rates, behaviour reports, conversion reports and, of course, user visits.
Does my business need to use Google Analytics?
Google Analytics is an essential tool for any business. The precise data that is produced by the program allows businesses to produce strategies that are crucial for success.
Google Analytics is the most popular analytics program available, for good reason. It's easy to use, very accurate and collates detailed data.
Where do I start?
If you're interested in using Google Analytics 4 on your website, then Squarespace is a great website platform to integrate it simply and quickly.
To find out more talk to one of our local Brisbane web designers!
To your success,
Jackson