Choosing between hiring a website designer and handling development yourself can be tough. This is why we have created a handy guide so you can choose the right path for you.
Read on to discover everything you need to know about web design and whether or not you need to hire a web designer!
What Does A Web Designer Do?
A website designer will plan and create websites for a range of different clients. They will usually work on aspects such as the look of your website, the user interface and adding information about your business on the site.
Most website designers will also offer a development service, meaning they will code the site for you. However, some will usually focus more on your website's design elements and actual aesthetics instead of building it.
Few services can enhance your digital marketing quite like a professional website builder, so if you want the best design available, consider seeking the help of a website designer.
What Are Your Choices For Web Design?
They are two main choices a business will have when it comes to designing a website. You can either design and develop your website yourself or hire a professional web designer to handle it for you. Below you can find a look into what each choice offers your business.
Hire a professional
Perhaps the easiest and most time-effective way is to hire a web design agency that you know will deliver a fantastic looking site. There is a range of benefits to hiring a professional such as improved design and ongoing support. You can find these discussed more in-depth below.
If you don't mind splashing out a little for a premium design and you want to ensure you get the best results, then hiring a professional is highly recommended.
Do it yourself
On the other hand, if you want to save your company money and you don't mind putting in the effort, building a website yourself might be the right choice. You will be able to finetune individual elements, and no one knows your business quite like you.
It will require a lot more effort than hiring a website designer to tackle it for you. But if you can't afford the cost and you don't mind putting in the work, you might be able to build yourself a pretty decent website.
Why Is Having Good Website Design So Important?
Boost your online presence
Regardless of whether you run an online business or a local store, making sure you have a strong digital presence is extremely important. With today's focus on digital media, taking your business online is a fantastic way to advertise your services to the masses.
Taking the time to finetune an incredibly helpful website that is both on-brand and accessible can improve your business's chances of success. This is especially true if you are a new business or a small start-up!
Gives a great first impression
First impressions truly do count, which is why your custom website must give a great first impression. An experienced web design company will be able to handcraft a bespoke website that matches your brand and offers customers a brilliant first impression.
If your website is truly eye-catching and memorable, then customers are far more likely to return. A great looking site will paint your brand in a great light, which can help you convert curious browsers into loyal clients.
Builds trust with your target audience
Trust can go a long way when it comes to building a successful relationship with potential customers. Ideally, you want customers to come back time and time again, which is something a fantastic web design can do.
The more lines of communication you offer your customers and the more information you are willing to share on your site can really enhance trust levels with customers.
One of the most effective ways of building trust is to offer a support page on your website that is easy to use for all types of users. A trained web designer will be familiar with designing contact and support pages, which you should look out for.
Building trust is just one of the many advantages a website designer can help you achieve and is an aspect that is often overlooked.
Boosts sales
The larger the audience, the higher the chance you have of making a sale, and few digital marketing tools are quite as effective at this as a well-crafted site. One of the main reasons for this is that websites can be accessed in almost every country around the world. Few other marketing strategies have such a large reach!
On top of this, an attractive eCommerce website design will help cement yourself in the minds of potential customers' minds, especially if you have a unique brand that is instantly recognisable. By taking advantage of the focus on digital media, you will be able to see an increase in your sales numbers.
Benefits Of Hiring A Professional Web Designer
Unique Designs
If you look carefully enough, you will notice that a lot of websites use similar design templates. This is usually either due to an inexperienced developer or that the website was designed using an online website builder.
A professional web designer will work alongside you and your advertising team to ensure your website design is unique. By seamlessly combining your brand and popular design conventions, experienced web designers will craft a bespoke site that can quickly attract customers.
As the online market is packed to the brim with websites, you will want to make sure your site stands out. One of the greatest ways to do this is by hiring a professional website designer that specialises in some of the best CMS platforms, like Shopify development or WordPress design.
Lots of experience
It's safe to say that the more experience you have at something, the better you tend to be at it. This is no different when it comes to web designers. A web designer with a decent amount of experience will generally have better design skills and can truly boost the design of your website.
When going through the hiring process, be sure to ask your chosen website designer for a copy of their portfolio. This way, you can see their experience and whether their style is something you can work with!
Experts in the latest website technology
Website development is constantly advancing alongside technology and programming languages. With so many changes in such a short period, it can be extremely difficult to keep up to date with the latest website tech.
A professional web developer will want to keep on top of the latest technology so that they can offer potential clients the best website development. This can be incredibly beneficial to you as it will give you an up-to-date, modern-looking website sure to impress your clients.
Receive a fast and powerful website
The best way to get a powerful and reliable website is to hire an experienced and professional designer. There is a surprising number of 'behind-the-scenes' finetuning that goes on when it comes to creating a fast website – Which can be overwhelming for a hobby blogger or amateur designer.
A trained web developer will know exactly how to squeeze out the most from your web host and ensure your website runs smoothly for all users. Aspects such as the format of the images used or even the general text layout can have an impact on the speed a website will load.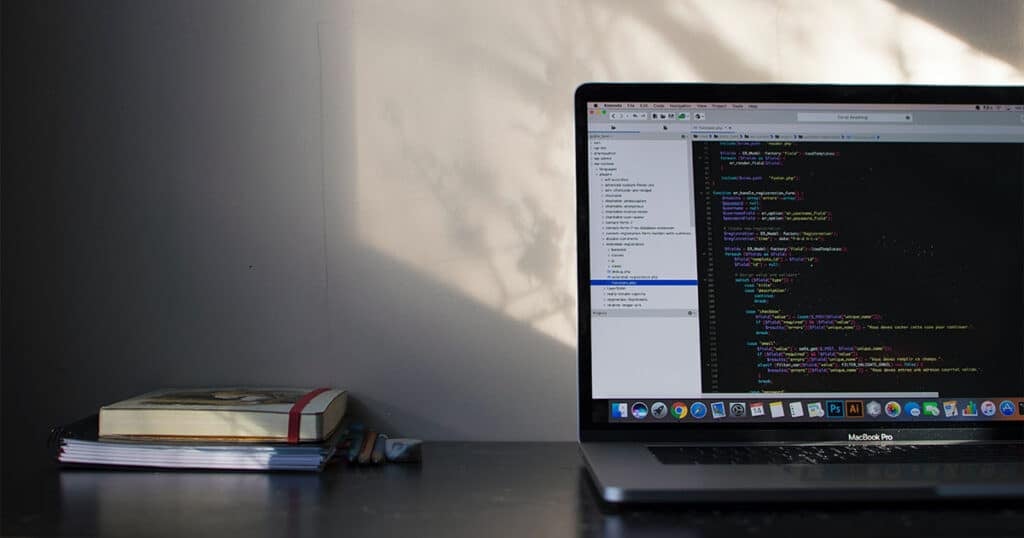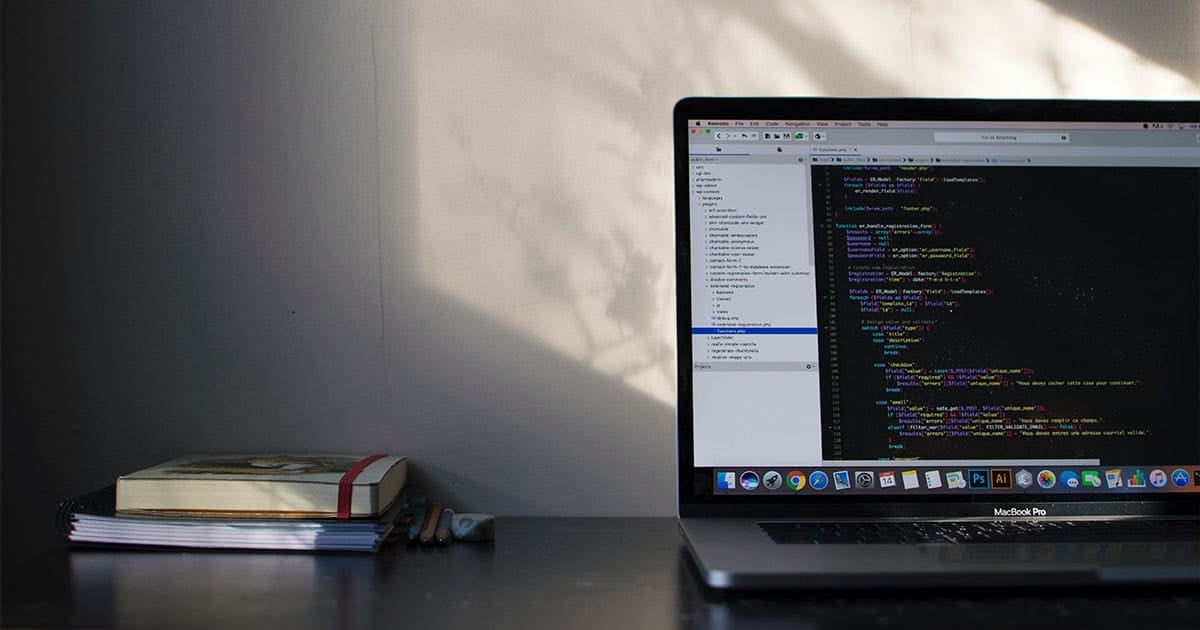 Experience will play the largest part in whether or not a web developer will know how to improve a website's performance. With so many hidden little tricks and secrets to keep a website running fast, it is more than worth the cost to hire a website builder who knows what they are doing.
Ongoing support and maintenance
Constant support once your website is live is essential. With regular innovations in the website builder world and information changing over time, a web designer that offers ongoing maintenance is highly valued.
Poorly maintained websites will quickly lose their search engine rankings and will start to look dated in a couple of years. Ongoing support will ensure that your website isn't left to gather dust and that customers will always find something new on your site.
You will usually have to pay extra for continuous support as it can be time-consuming for even the best website builder. As long as you include it in your budget, the price will rarely outweigh the benefits.
Dynamic and mobile-friendly pages
Millions of people around the world will use their mobile phone as the main way they access the internet. This means they will come across sites they are interested in on their phone before they see the desktop version.
Ensuring that your website features a mobile-friendly layout is extremely important in today's world of digital marketing. There are a few design principles that web designers will use to make sure a website is mobile-friendly – But they will rarely accrue an extra cost.
Most web designers will make sure that your website design is compatible with popular almost all mobile devices. However, it's recommended to ask about this before you hire a web designer to create your website for you.
Better SEO
Search engine optimization, or SEO for short, is one of the most effective methods of bringing traffic to your site. By taking advantage of current trends and how search engine manages their results, a trained web designer will be able to get the most out of SEO.
A website that has been designed around SEO will appear before competitors on some of the most popular search engines out there. This means you will be easy to find and improves the chances that users may come across your website.
Just make sure that your chosen web designer offers SEO as part of the developer package. It can truly help your new website get off the ground!
Saves your time!
Choosing to build a website entirely in-house will require a lot of time and effort on your behalf. Not only will you need to manage individual elements, but you will also need to check that your team is doing well.
By opting to hire a professional website designer, you can save yourself and your employees time. Most website designers are fairly independent and will work with minimal guidance, which can free up your time to work on larger projects.
You can also choose to work alongside them in certain elements giving you reasonable amounts of control without being too time-consuming. Saving time is something that almost any business manager can appreciate, which is why hiring a website designer is a great choice.
Benefits Of Building A Website Yourself
Usually cheaper
If you plan on designing and building a website yourself, you may be able to save a decent amount of money. Most web design agencies will charge a fairly high price as web development is time-consuming and technically challenging.
Small business owners and tech companies may be better off building a website themselves, especially if they are on a tight budget. Consider designing a website for your business yourself if you don't want to splash out on a trained website designer.
Work at your own pace
A big reason people choose to work for themselves is that they will be fully in control of how often they work. Designing your own website will allow you set to the pace of the development process. This means you can publish your site as early or as late as you like.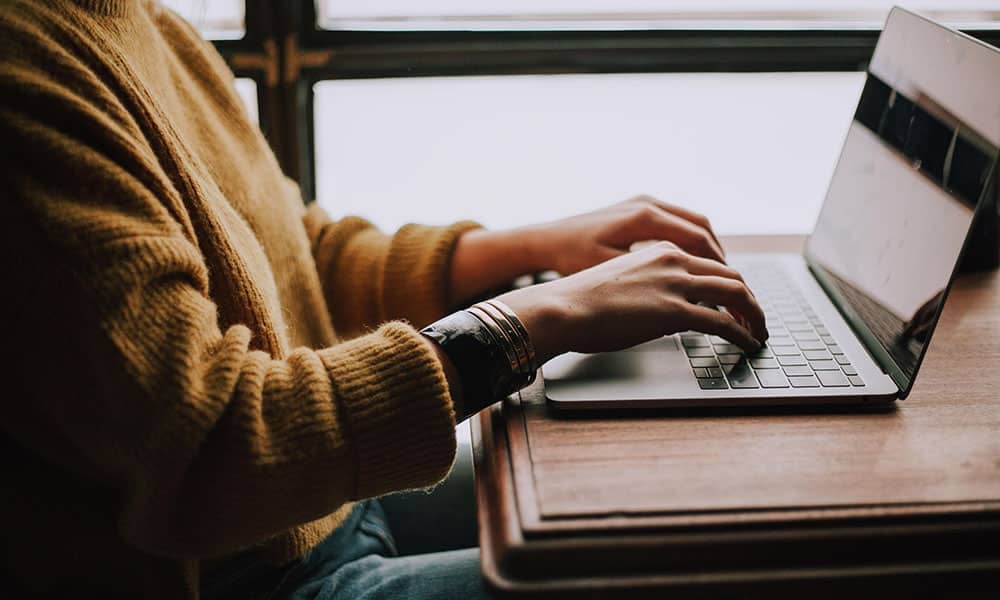 If you require your website for a specific event or want it to go live before a holiday, choosing to design it yourself will negate the usual constraints of hiring a web designer. You can also work on it constantly or use an in-house team to keep up with site maintenance.
You know your business best
Who else has as much knowledge about your business' brand as you do? By choosing to handle the development of your website yourself, you will be able to completely control every aspect of your site. This offers you the means to meet your companies brands as accurate as possible.
Although a professional website designer will adapt to suit your needs as well as possible, you will only truly know what you want from your site. If you are the sort of person who can appreciate full control, then you may want to handle website development in-house.
Which option should you choose?
Deciding on whether or not you should design a website yourself can be extremely tricky. Both hiring a web designer and tackling development come with unique benefits. Try to compare the positives and negatives of both, and the differences between them, to best decide which is the right choice for you.
Overall, however, we would recommend you get in touch with a web design agency to ensure your website is as professional as it can be. A business' website is essential when it comes to a thorough digital marketing campaign.
As the website is frequently the first aspect of your business a potential customer will find, it is vital that it makes a strong impression. Although building yourself a custom website comes with a plethora of benefits, it still doesn't beat hiring an experienced web developer.
How To Choose A Web Designer
Know what you want
Deciding on what you want before hiring a web designer can be ideal for remaining focused and avoiding paying for more than you want. Things such as a contact page and an eye-catching home page are important, whereas an interactive game on the about us page probably isn't needed.
Planning will save you a lot of money and help you decide on the website builders you want to tackle your site. If you are at all unsure of what you should include, then be sure to speak to the web designer and employees you can trust!
Set your budget
Before you start planning out a large-scale site and hire the best web designer you can find, try to determine a budget. Setting out a budget will not only save you money in the long run, but it can also help you decide what you want your website to include.
Website designers will charge different rates depending on what you want to be included in your web design. So, use the previous point to decide what you want on your own website and how much you are willing to pay to hire a web designer.
Research possible web designers
Taking your time to research web design agencies or web developers in your area is highly recommended. Different website builders will specialise in a different area, so you will want to check that their skills align with your needs.
Some web developers will be experts in creating a site design suitable for mobile and tablet devices, whilst another company will offer a specialist UI designer. You can see exactly what they specialise in by asking for an example of their previous work.
Comparing and researching web designers will also let you find the service that is best suited to your budget. As website builders offer a range of different skills and talents, they will charge different prices.
Finding the right web designer for your needs just takes a little bit of research and is something we recommend every business should do!
Ask for portfolios/references
A great way to check whether or not a web designer is suited to your needs is to ask for a portfolio or reference of their past work. Not only can this give you ideas, but it also serves as an effective tactic to decide whether or not you like a web designer's work.
Most professional web designers will proudly share their portfolio with you, especially if they have worked with some big names. You should be able to quickly tell whether they have the skills that your business requires or not!
Ensure they offer continued support
A newly designed website is a great way to enhance your digital marketing strategy, but constant support is critical. Web development is constantly evolving, which is why it's important that your chosen web developer can continuously offer you support.
Tech support in terms of website development can come in a variety of different forms. From regular server maintenance to annual design updates. If you find a web design agency, such as ourselves, that offers continued support, then be sure to check them out.
Pick a web design company that aligns with your values
If you choose to work alongside another business, you will want to make sure that their values align with yours. Although it will rarely impact the outcome of your website project, it can strengthen or break a bond between two companies.
For example, if you are a business that focuses on green energy, you will want to work alongside a web design company that also supports renewable energy sources. This way, you can form a relationship that can help out future projects- especially if you need a website design further down the road.
Be sure to carefully read information about your chosen website designer to deduce whether or not you share similar values.
Tips For Building A DIY Website
Take your time!
When building a website yourself, you will want to take your time to ensure it includes everything you are looking for. As you will have full control over each element, it's a great idea to make a list of content you want to include.
Taking your time will also lessen the chance of making errors and will offer your employees a chance to offer input. If it is your first time designing and developing a website, you will be learning as you go.
Rushing headfirst into your first site might cause problems, so be sure to look up some tutorials and go at your own pace!
Consider using a content management system
Managing a large-scale project, such as a website's design, can quickly become overwhelming. This is even more apparent if you are working with a large team. If you decide to work on your own site, you might want to consider using a content management system.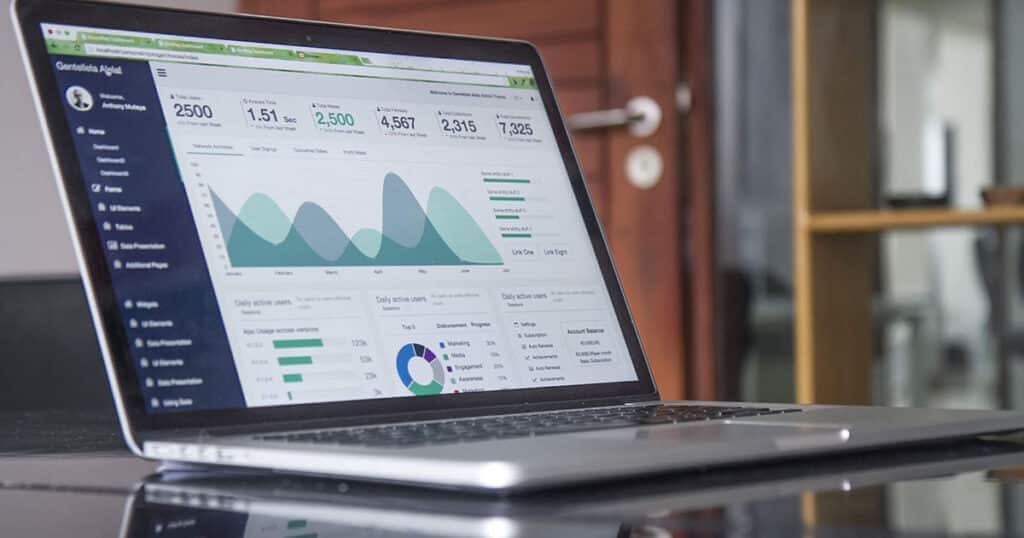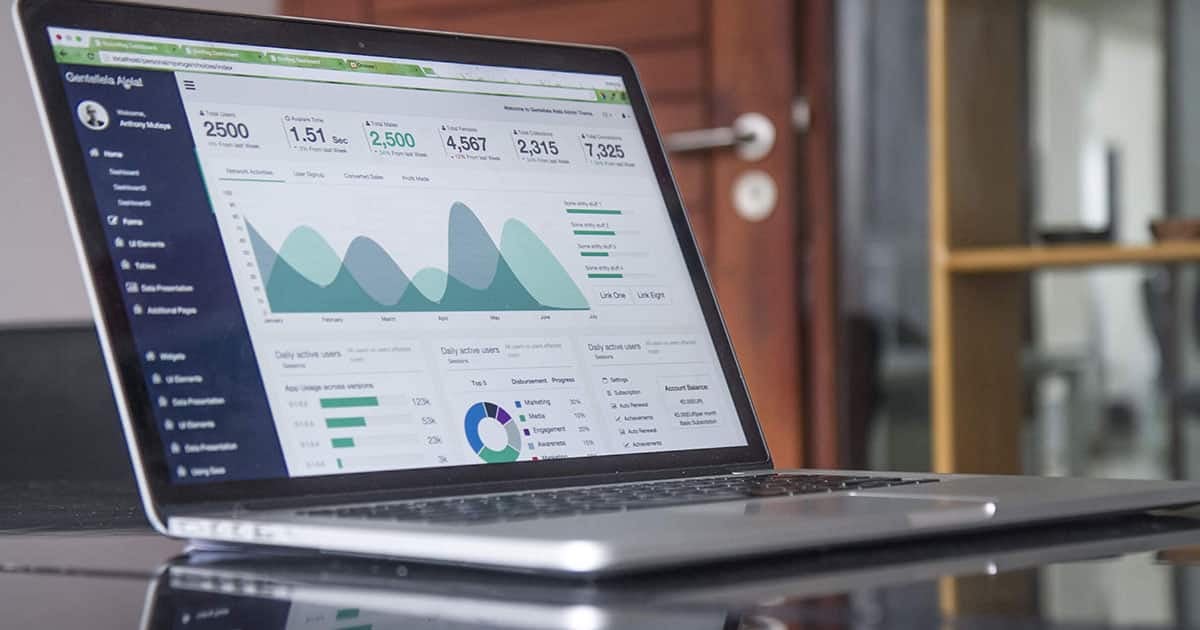 A content management system will provide you with a way to manage your website's design aspects and offer your employees a way to track progress. Most of the popular systems out there will allow multiple people to contribute to the site.
There is a range of content management systems out there, from WordPress to Drupal, so finding the right one for your business shouldn't be too much of a struggle. Try to compare a few and see what advantages they can offer you to get the most out of content management systems.
Buy a domain name
Your website's domain name is a user-friendly way for potential customers to access your website with ease. This is why it is vital that you buy a domain name that is memorable and easy to type.
Website owners around the world are constantly competing to get the best domain names as they are one of the most important aspects of a website. It isn't uncommon for people to purchase a domain name and sell it to a company for a large sum of money.
When finding a domain that suits your site, try to make sure that it is both on-brand and fairly easy to type. It may seem like a lot of effort for what is essentially the title of your site, but it's an important layer to your website design.
Invest in good hosting
Whether you choose to hire a reliable hosting service or you have the means to host your site, good hosting is key to the success of a website. Poor hosting will make your site appear sluggish, and the servers may even drop during peak times.
This can quickly become detrimental as customers will become frustrated if a website is constantly down. Spend some time to research what hosting services are recommended in your area, as this can differ massively.
A good host may initially seem expensive, especially as most charge monthly, but it is important if you want your website to succeed.
Integrate some SEO features
Search engine optimization is one of the best methods you can implement to help boost your businesses visibility. Effective SEO will boost the chances of someone discovering your site, leading to sales.
Perhaps the best way of implementing SEO into your website design is through formatted text that includes specific key terms. A few other factors come into play, such as website size, embedded links, and images.
A great way to check that you have hit all the SEO targets is to make a list of what will need to be included to optimize your site. You can then tick these off as you add them to your website. It will take a little bit of effort, but trust us; it's worth it!
FAQs
Is hiring an experienced web designer worth it?
If you want a website that attracts customers and effectively advertises your brand, then an experienced web designer is more than worth the investment. A well-developed site can help customers find what they are looking for and will cement you as a business they can trust.
In the world of digital media, few marketing tools can be as effective as a professional-looking website. Any business that wants a strong presence in the online world should consider hiring an experienced and professional web designer.
Is a web designer the same as a web developer?
Web developers and web designers are slightly different, but you may find someone competent in them both. The main difference between the two is that a web designer will plan the layout and design the site, whereas a developer will create it.
Typically, a web designer will be a graphics artist, whereas a developer will be a programr or computer scientist. Our highly skilled team can do both web design and development for you, so be sure to get in touch!
What makes a great website?
There is a range of factor that decides whether or not a website is a well-designed site. One of the main factors and something that is often overlooked is the accessibility of the site. You don't want users to struggle to access exactly what they are looking for, as this can quickly become frustrating.
Good websites will also match their business' brand and offer all the information a potential customer could need. By ensuring your site looks good and is accessible, people will quickly grow to love your brand.
How can I find a website designer?
Finding the right website designer for the development of your site doesn't need to be a challenge. You should check out what services are available in your area. However, as most website work is done online, you can even spread your searches globally.
A good website designer will generally have a large portfolio to back up their claims and will share similar values to your company.
Our team at White Peak Digital provides a fantastic website designing service that covers your site's visual and technical side. If you have any queries or just want to learn more, get in touch with one of the team.
To your success,
Jackson