If you're familiar with the term e-commerce, there's a very high chance you're familiar with the Shopify platform. Shopify is such a well-known online shopping platform, that many people who aren't even familiar with what e-commerce is, have heard of Shopify.
In a nutshell, Shopify is essentially a monthly subscription platform where shop owners can sell their products online. While that may sound simple enough, Shopify is stacked with features and options that allow sellers to turn a basic online store into a sleek, complex shop that's both highly functional and sophisticated.
Though Shopify is a powerful platform with specialized features and the ability to handle complex stores with large inventories, it's also beginner-friendly. It has an easy-to-use interface with a drag and drop page builder which makes the platform ideal for users who aren't confident with website builder tools.
So, whether you're a small start-up looking to sell a few products online, or if you're a big business with the aim of running a high-inventory, high-budget e-commerce store, Shopify can help store owners sell their products online quickly and easily.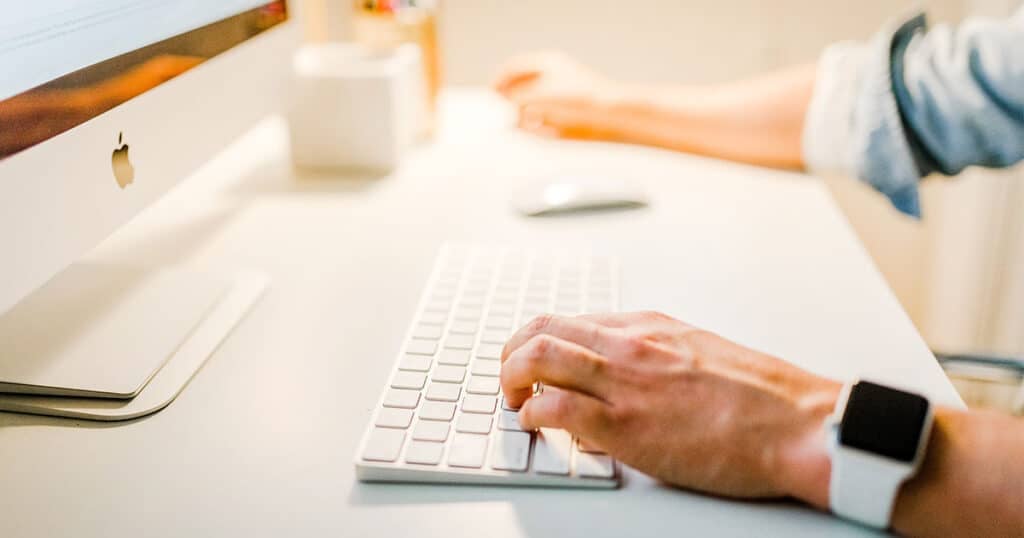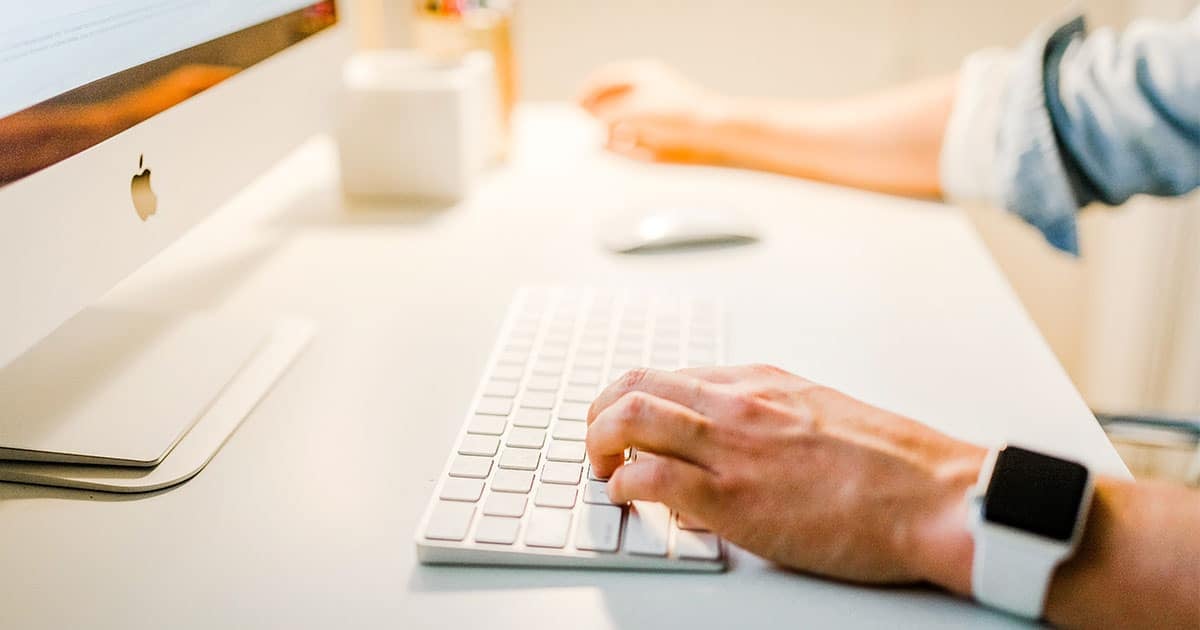 The concept of starting an entire online store from scratch can sound daunting. Thankfully, when using Shopify as the ecommerce platform, it can be relatively easy. Here, in our Shopify review when run through everything you need to know when creating your own online store.
How safe is Shopify?
It's important for any website to be secure from virtual attacks. This is especially true in the case of an e-commerce store. Online shops involve the exchange of funds, so it goes without saying that the importance of successful security on an e-commerce store is crucial.
Thankfully, Shopify realizes the importance of extreme measures of security on their platform, and it's something they've carefully scrutinized and implemented the relevant protective features. Shopify actually implements its only security measures, meets the compliance requirements for handling online transactions and handles protection against cyber threats.
One of the most important security features that Shopify implements is the SLL Security certificate. An SLL security certificate stands for Secure Sockets Layer and is a certificate that allows an encrypted connection by authenticating the identity of a website. Basically, it keeps the page secure and interrupts hackers from reading the information entered – like credit card details on a payment page.
An SLL Security certificate is one of the most important security measures there is when it comes to keeping online payments safe. You can tell whether a payment page has an SLL Security certificate by looking at the icon before the URL in the address bar, if there's a padlock icon, the page is SSL protected. A website secured with an SLL security certificate will also have "HTTPS" in the URL rather than "HTTP".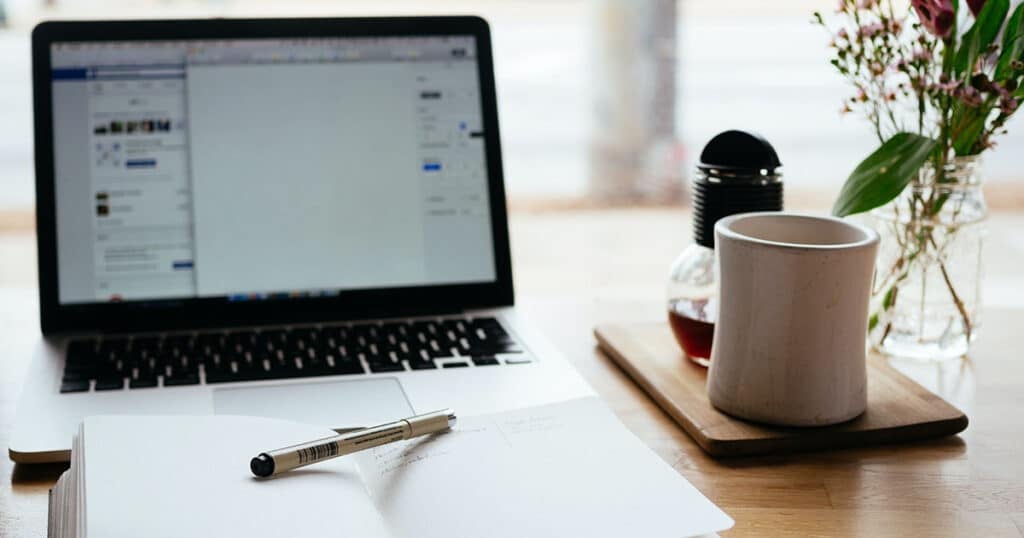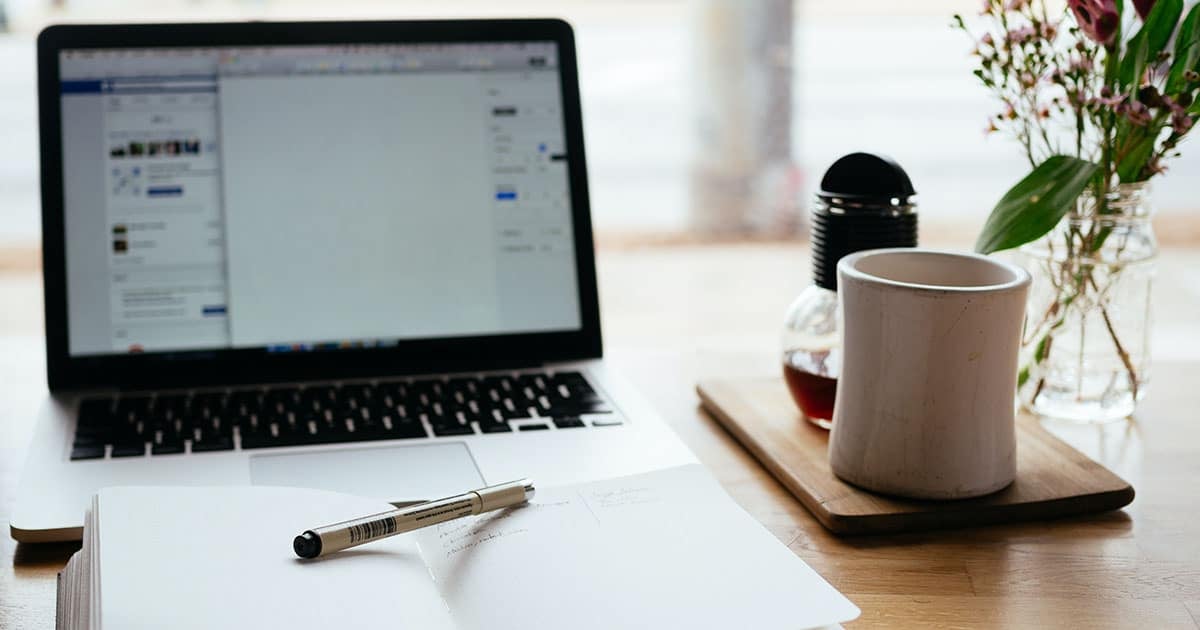 You can actually find out details about the SLL security certificate by clicking on the padlock icon and selecting "certificate". Here, you'll be able to see information like the domain name the certificates issued for, the expiry date and associated subdomains.
Shopify is also certified level 1 PCI Compliant, which is the highest level of compliance possible. PCI Compliance is a security standard that must be met by any merchant that sells goods or services online and accepts credit cards. All e-commerce stores that are created using Shopify are automatically level 1 PCI compliant.
PCI compliance is complex, but in short, it's an initiative set up to protect all merchants and buyers from security fraud when card data is entered. Shopify gained certified level 1 PCI Compliance by meeting the following milestones.
Maintaining a secure network
Maintaining a vulnerability management program
Regularly monitor and test networks
Protecting cardholder data
Implementing strong access control measures
Maintaining an information security policy
In summary, Shopify is a safe platform for both merchants and buyers. Shopify has put an extensive amount of time, money and effort into ensuring that their customers are protecting when using their platform.
Pros and Cons of using Shopify
Pros
Easy to use
The ease of use of Shopify is something that the platform is praised for universally. Everything from the straightforward dashboard – to the easy-to-add products makes Shopify simple to use for even a non-technical audience.
Shopify is optimised so that important information can be accessed via the dashboard on all different types of devices. In a matter or taps or clicks the dashboard can quickly show the number of orders, visitors and sales in one day/week/month.
No software is required for Shopify either, making getting started easy for everyone. The back end of the platform is professional looking and no coding is required.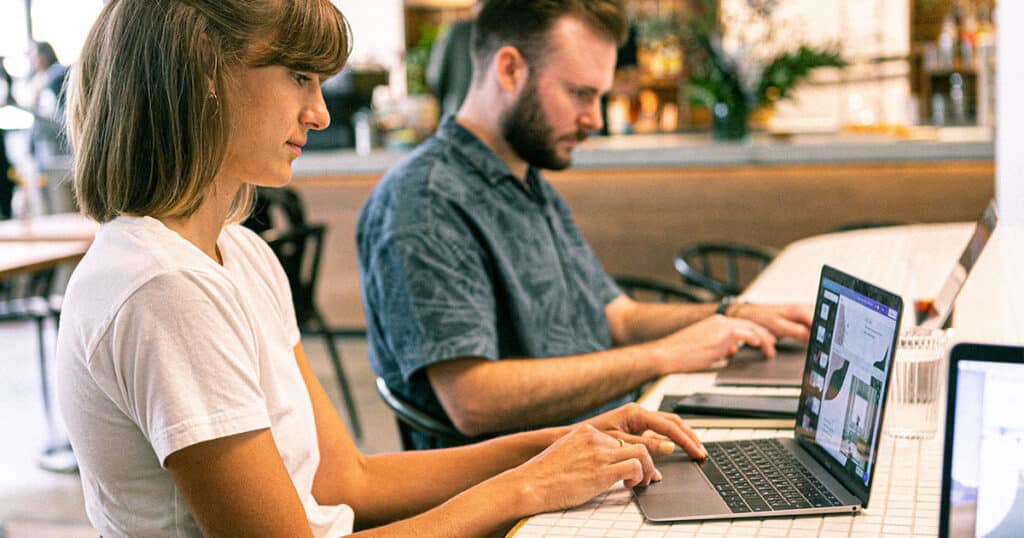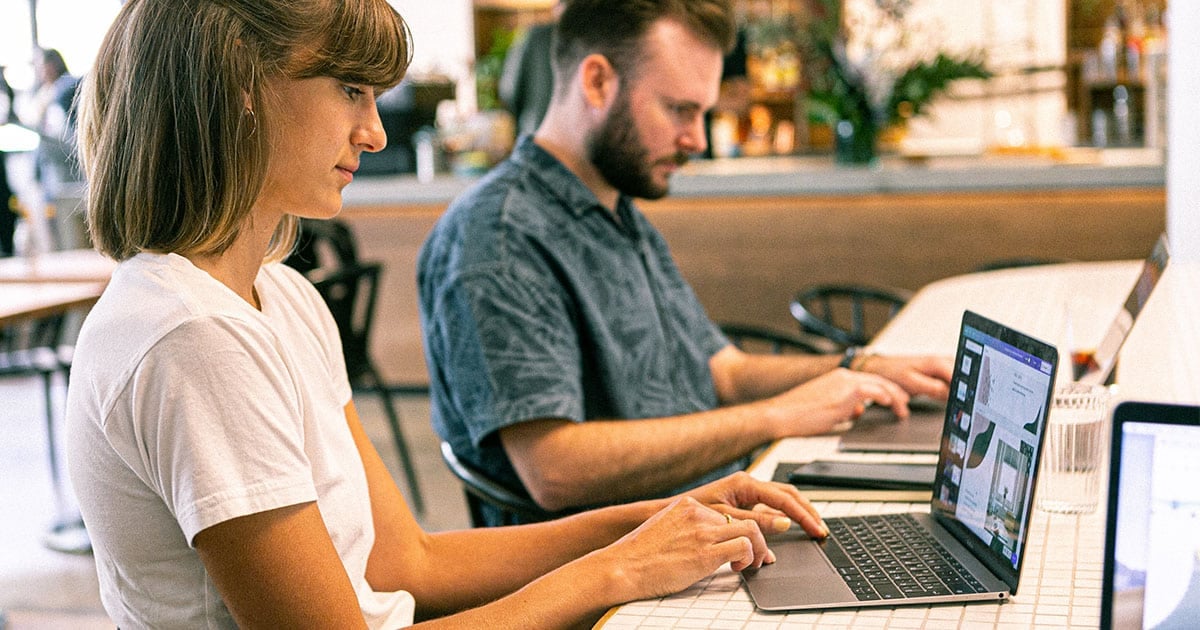 Impressive themes
The thought of designing an entire website from scratch is a daunting thought for many. Fortunately, Shopify has built-in templates (called themes) that take out all for the work for you. A user will simply select a theme and then they can move on to inputting text into their website and uploading products.
The range of themes provided for free from Shopify are professional-looking, functioning and optimised. But, if a user is looking for something more extravagant or original, there are also many, many paid themes available online.
Abandoned cart feature
Abandoned cart is a feature that can help encourage potential buyers to complete their purchase. It works by recording when a customer adds an item to cart but then leaves the website before they finalise the purchase. The abandoned cart feature can then contact the customer directly to offer them a discount code with the intent of encouraging them to finalise the purchase. This feature is automatically included on all Shopify plans – even the basic plan.
Dropshipping
Drop shopping is a form of retail in which the seller doesn't actually stock the physical products they are selling. Instead, they have a digital store front where the products are available for purchase and if the product is purchased, the seller will instruct a third party to ship the product to the customer.
Shopify is a very popular choice or drop shipping because it offers a large variety of apps that can all assist with the act of drop shipping. Many of these apps pull goods off other ecommerce platforms (like AliExpress) and allow you to add them to your storefront. The app can then directly order the product to be shipped if it's bought from you.
Built-in email marketing
Rather than integrating another platform – which often comes with high additional fees – Shopify has built-in email marketing. This allows you to contact your customers (or potential customers) and directly market your product to them via email. The provided e-newsletter templates are sleek and professional-looking, and very easy to use. Depending on your plan and email list, there may be an additional cost involved – but, even then, the price is very reasonable.
Integrates well with brick and mortar stores
The POS system integrated into Shopify is a great tool for e-commerce store owners who also have physical stores. The inventory and barcode aspects can help shop owners keep track of what's sold and what's available. For example, if the store sells jewellery, and one person came into the shop and bought all of the silver necklaces available, the POS system on Shopify would detect this and automatically mark a 'sold out' or 'not items available' note next to the item online. This integration keeps the inventory in sync and stops stores from selling a product to a customer which may actually be sold out.
Shopify can also be used directly in store (usually on a tablet like an iPad) and some plans allow you to print receipts, enrol unlimited staff members, allocate staff roles, implement smart inventory management and provide in-store analytics.
Cons
Limited options per product
Shopify only allows three options per product, which isn't ideal for a lot of different types of products. For example, if your shop sells phone covers in ten different colours – you won't be able to list all ten colours – and will be limited to list just three colours. However, this can be worked around by purchasing a Shopify app which will allow you to list additional options on one product.
Transaction fees are high
Shopify has their own built own payment gateway that they push for all store owners to use. If you would prefer to use a third-party payment gateway you'll be hit with extra fees called transaction fees. These fees range from 0.5% – 2% of the total price. This can add up significantly when revenue is high.
Extra features are expensive
As we mentioned above, the POS system integrates very well with brick-and-mortar stores. However, to access these features you will have to pay a considerable amount per month. Currently, the cost of the Shopify POS pro sits at $89 USD per month.
What is a Shopify theme?
Shopify themes are basically a template that determines how your shop front will look to customers who visit the front end of your web page. The theme sets the aesthetic appearance of your shop and is essentially pre-packaged coding, including HTML, CSS, JavaScript, Liquid and image files, that band together to make your shop look a certain way.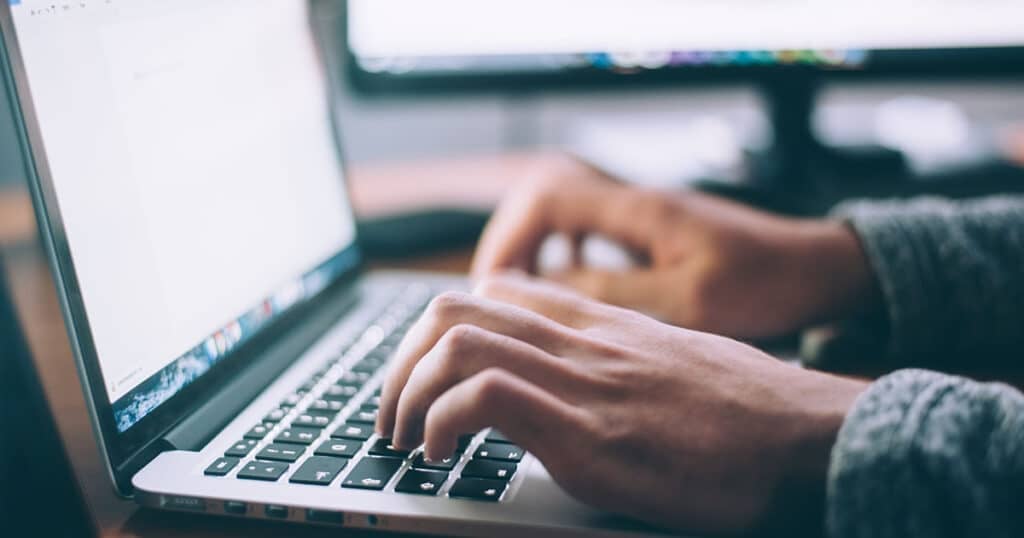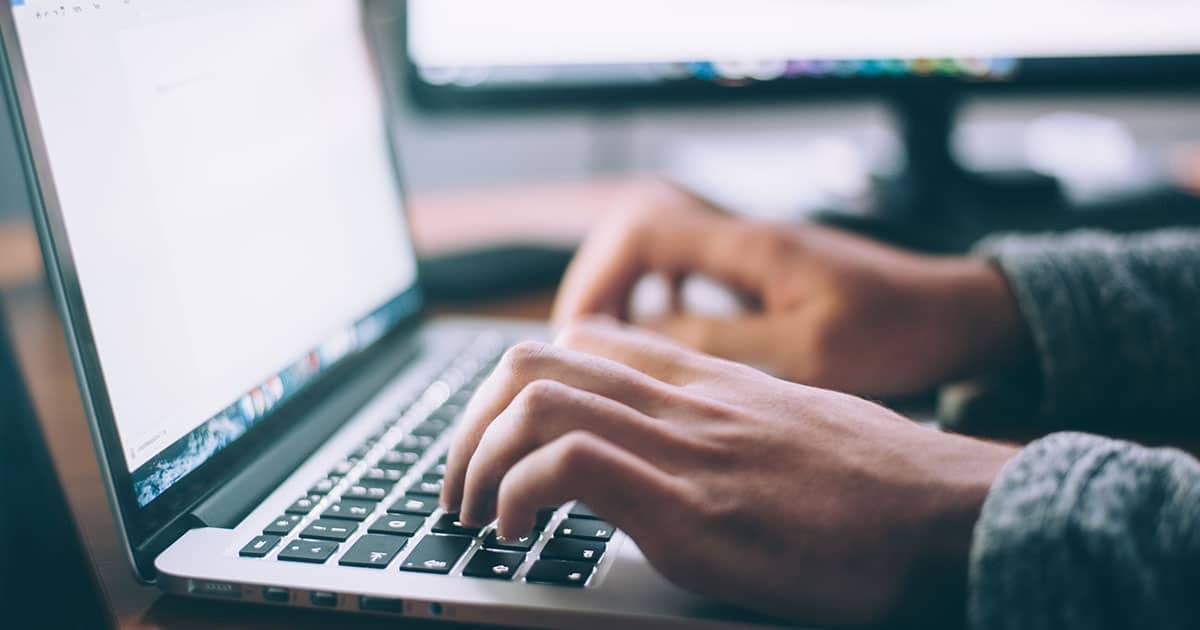 Your website represents your brand and impacts its credibility. A sleek, and professional-looking website that's correctly on brand can help to build trust with a customer. This trust will often ultimately translate into sales. This is why choosing the right Shopify theme is so important.
Selecting or changing a theme on Shopify is very straightforward. Below is a step-by-step guide.
Head to your Shopify dashboard and select 'Online Store' then 'Theme'.
Locate the theme you want to use for your page via the 'explore free themes' page which shows the Shopify theme store.
Some themes have a few different styles, so click on theme and choose which style suits your brand best, then choose 'add'.
Navigate to the 'more themes' section.
Here, choose 'actions' and then 'publish'.
Your new theme should be live.
Free Shopify themes vs paid Shopify themes
As we touched on before, the physical appearance of your e-commerce store can have a massive impact on your revenue. A website that hits the mark perfectly by presenting a professional looking, functional, and appealing website to a customer will result in more sales. So, the importance of the correct theme cannot be stressed enough.
Currently, Shopify only offers 11 different themes and these tend to be limited in functionality. This is where paid themes come into play. Paid themes are templates that have been extensively coded by website developers. Of course, like anything on the internet, some themes may be subpar and a waste of money. However, themes that are properly developed can help you unleash a whole new Shopify experience.
Premium paid themes will give you access to many additional features that aren't included in Shopify's free themes. Paid themes will include sleek, impressive details that can help elevate your shop to a new level and help the brand to look exceptional and impressive.
Below are some factors you should consider when choosing a paid theme.
Is the developer reputable?
While a good theme doesn't necessarily have to come from a highly successful developer, choosing an e-commerce designer with a good track record will provide reassurance. You'll be able to visit websites that the developer has previously made themes for, and test their functionality out for yourself. In some cases, you'll also be able to read reviews on how well the developer's themes work.
Make sure the theme matches your brand
No matter how cool you may think a theme is, if it doesn't match your brand it will likely cause mistrust from customers and result in fewer sales. An example of this would be an e-commerce store selling organic products with a futuristic and high-tech theme. The sentiment behind these two ideas clash, which will likely cause confusion for a customer about what exactly your brand is.
Check that the theme can handle the features you want
You should always consider the functionality of your website before deciding on a theme. Think about features that you'd like on your website (e.g. Instagram integration, motion images, and/or parallax scrolling), and then ensure that the template you're choosing can integrate these features.
How to set up a Shopify store (step by step guide in detail)
Setting up a Shopify store can be overwhelming. There are so many things to think about: how to word your site, what theme to use, what price point to pick and, ultimately, how to even build an e-commerce store.
However, if you use Shopify the process doesn't need to be as complicated as you may expect. In fact, a basic Shopify store can actually be set up in as little as thirty minutes. Here, we break down a step-by-step guide on how to set up a basic Shopify store.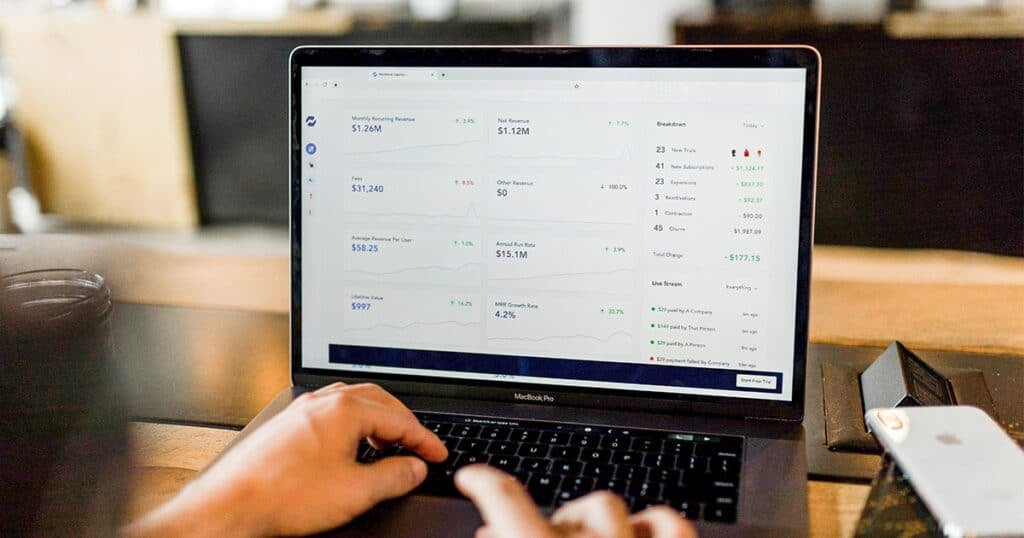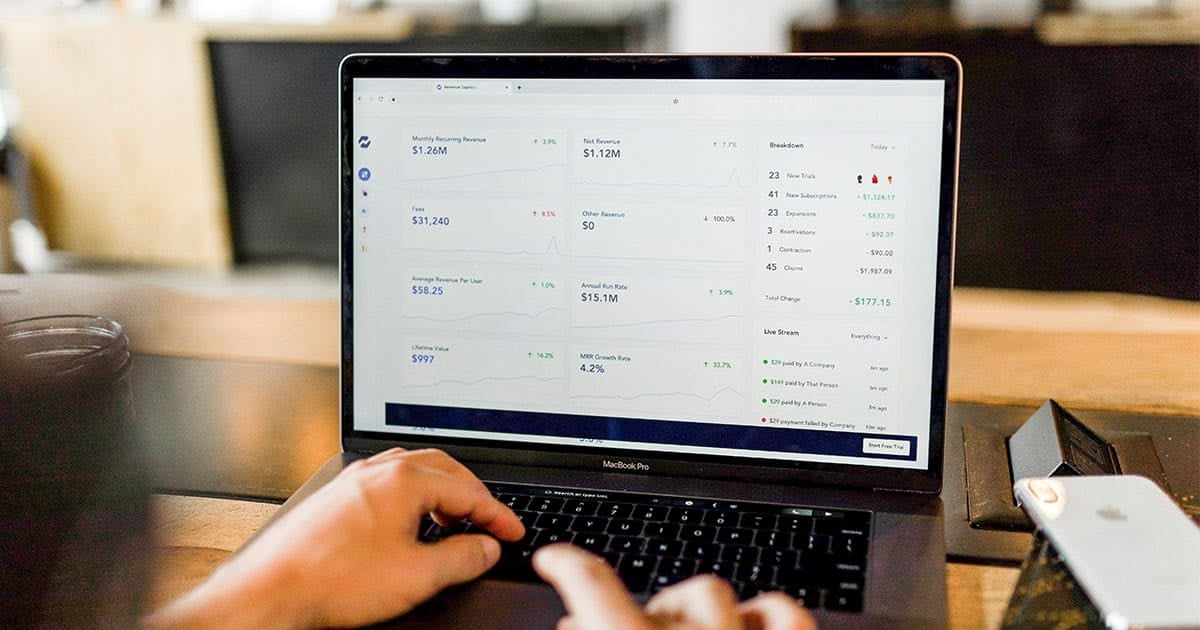 Set up a Shopify account
Thankfully, Shopify actually offers a free 14-day trial, so you won't need to invest any money at the get-go. This trial period should give you more than enough time to set up your shop exactly how you'd like. After the 14 days are up, you can then decide if you're satisfied with the platform and would like to continue using it to selling your goods, before paying a subscription fee.
Setting up a Shopify account is easy. You'll be asked your email address, a password and your new shop's name, before getting run through a few more prompts for some extra information. Within a matter of minutes, you should be fully signed up and have access to your dashboard where you can start adding products.
Choose a theme
If this is your first Shopify store, it may be a good idea to play around with the custom themes provided by Shopify to get a feel for how they work. This doesn't mean that you need to go live with this theme, but it will help you understand customization options.
You can choose a theme from your store by going to 'Online Store' then 'Themes' then click the 'Visit Theme Store'. Once you've selected the theme you can see how it fits with the store.
If you're not satisfied with the free themes, you can find many premiums themes online at a cost. Shopify themselves offers paid premium themes here, and you can also download paid themes on external websites.
Fill in the necessary information
On the Shopify dashboard navigate to the settings tab in the bottom right corner. Here, you'll be able to fill in important information that's required to make your store functional.
Below are some sections that you should fill in before making your store live:
The legal business name of your store
Your time zone and standard information – like units of measurement and weight
Your payment provider settings
Check out settings
Shipping settings
Legal settings including a Refund Policy, a Privacy Policy, and a Terms of Service Agreement (Shopify has templates that you can use).
Preferences – optimise your store's meta title and description to improve SEO
Register your domain with Shopify
Much like when you build a website from scratch and need to register a domain, you'll also need to buy and register a domain specifically with Shopify.
To do this head to 'online store' then 'domain' and click 'buy new domain'. Simply choose the name of the domain you want and then select from the extensions offered and then click 'buy'.
After this head to your domain settings on your dashboard (online store>domains) and ensure that your new domain is entered as your primary domain.
Start loading in products
Now that the skeleton of your store is pretty much in place, you can begin adding the products you intend to sell.
To add a product to your store, follow the below products for each product you add.
Choose 'product' then 'add product'.
Enter a title and description for the product
Upload an image for the product
Fill in the type of product (e.g. art, clothing etc)
You can specify a collection. A collection will group certain products together. (e.g. if it's a clothes store you can group 'skirts' together as a collection).
You can also add a tag. A tag will help a product be found via the search function. (e.g. if a piece of clothing is tagged as a 'skirt', it will come up when a skirt is searched for).
Add a price for your product.
In the inventory section, you can add information to help you keep track of how many items of a product you have. This is handy if a customer wants to buy multiple items. (e.g. if a customer wants three skirts, and you have 10 in stock, Shopify will automatically know that there is three available for the customer.)
Choose the shipping costs for the product if you don't plan on having a flat rate.
Add in information about your store
A successful e-commerce store will require pages that explain your policies and help your customer to understand your brand. Three important pages are an 'about us' page, 'shipping and return policy' page and a 'contact us' page. FAQ pages are a popular addition to that can help familiarize a customer with your brand and products, as well as help to answer simple questions which may otherwise come through via email.
To create each page, navigate to 'online store' on your dashboard and then 'pages'. Choose 'add page' and then complete the text for each page.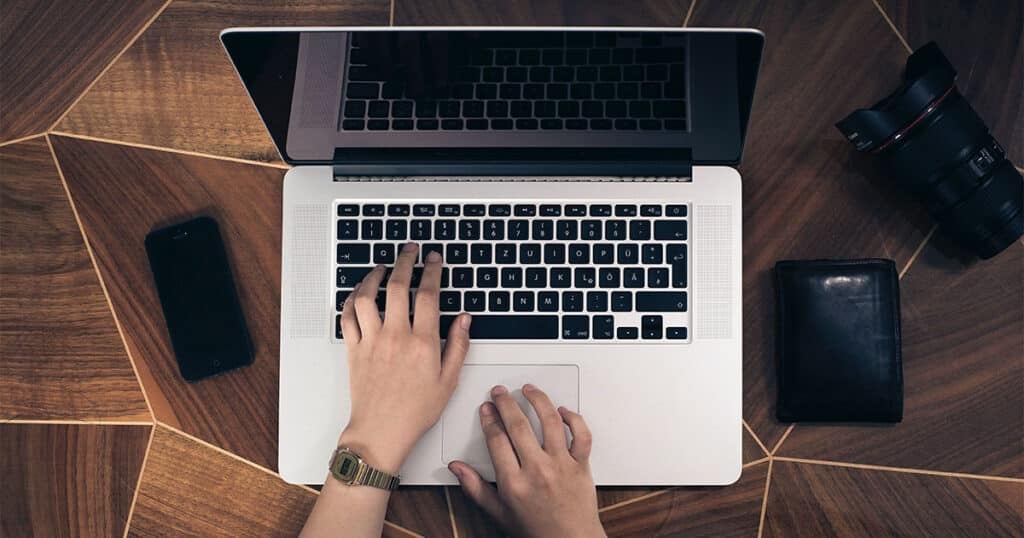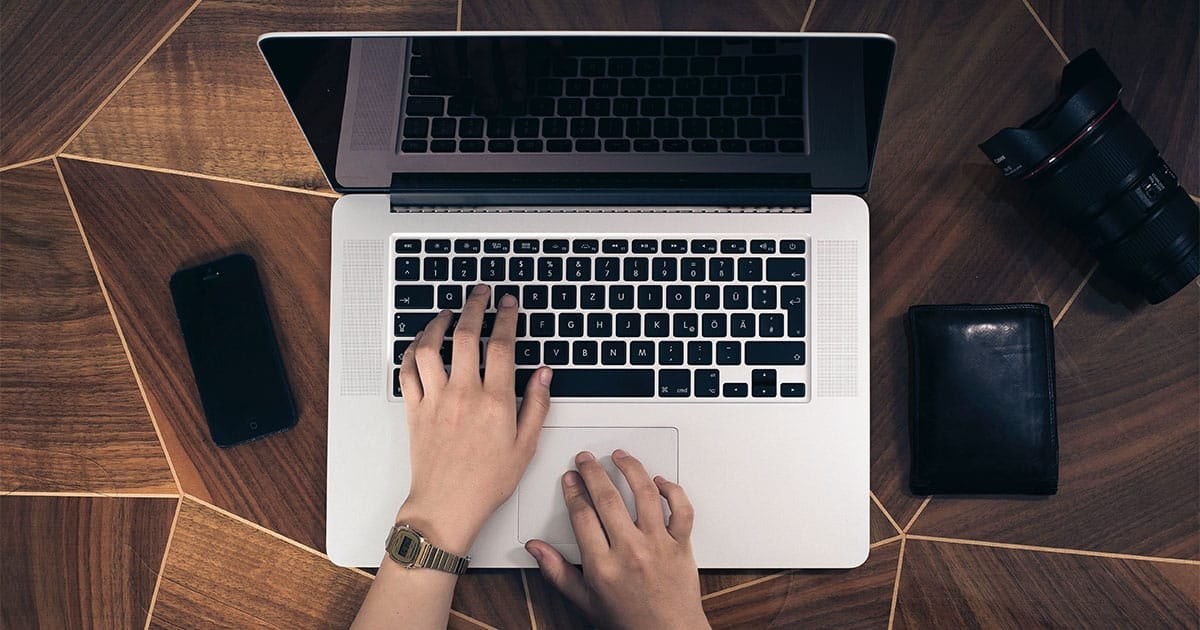 Create your collections
A collection is a sub category for a product on your page. When adding a product, you should have selected a collection for each product. You can create a collection by navigating to products> collections> create a collection.
Here you can set your collection type to 'automated', this means that when a product is tagged with a particular tag, it will automatically be added to that category (e.g. a product that is tagged as a 'skirt' will be added to the 'skirt' collection automatically.
Add Apps
Adding apps is an optional step. If you've found any apps that you think will benefit your store, you can add them in on this step. You can find more information about apps in our Shopify Apps section below.
To add an app:
Login to the Shopify app store
Select the app you want to install
Select 'add app' and enter your store URL
Select install app
Select a Shopify plan
There are three different options when it comes to selecting a Shopify plan. They are:
Basic Shopify
Shopify
Advanced Shopify
To select your plan head to the green button in the bottom bar of your dashboard. Most people tend to start with a Basic Shopify plan and then work their way up to more advanced plans as their inventory and revenue grow.
How to use SEO successfully on Shopify
Unlike online marketplaces, like eBay and Etsy, Shopify doesn't have a general search bar where a particular product can be searched for. For this reason, SEO is a great way to get eyes on your product and generate sales.
SEO stands for search engine optimisation. When a page or website has good SEO, it will rank higher when a similar term is searched for in a search engine. The higher your page is in the results, the more likely it is to get clicks and, consequently, sales.
With algorithms constantly changing, SEO can get complicated. However, we've compiled a few tips below to help you optimise your SEO and get your store ranking higher on search engines.
Pay attention image alt-text, meta titles and descriptions fields
These fields are short pieces of HTML code that tells Google (or any search engine) what the page is about. The search engine will use this information to decide whether your page or website is relevant to what the user is searching for.
Finding the exact terms that will work the best can get complex, and involves various factors surrounding your keyword. However, a good way to see what works is by checking what your competitors have as theirs and taking inspiration from that.
Use a blog
A great feature of Shopify is that it has a blog feature available for users. Although the blog is quite simple, if the right kind of content is inputted, it can help your page climb the ranks in search engine results. When search engines scale millions of websites for results, they're looking for a combination of specific words, while taking into account an algorithm.
An informative blog can have information that may pertain to what the user is searching for. As a result, a search engine will 'reward' the site (or store) by ranking it higher.
Register your domain
Although Shopify automatically generates a domain for all stores, you can create and register an original domain. We talk through this in step four in our 'How to set up a Shopify Store' guide above.
Doing this will not only make your brand look more professional, but will also help you rank higher in search engine results.
Use SEO apps
There are many, many SEO apps available on the Shopify app store. These apps can automatically implement complicated SEO strategies that can help your page rank higher.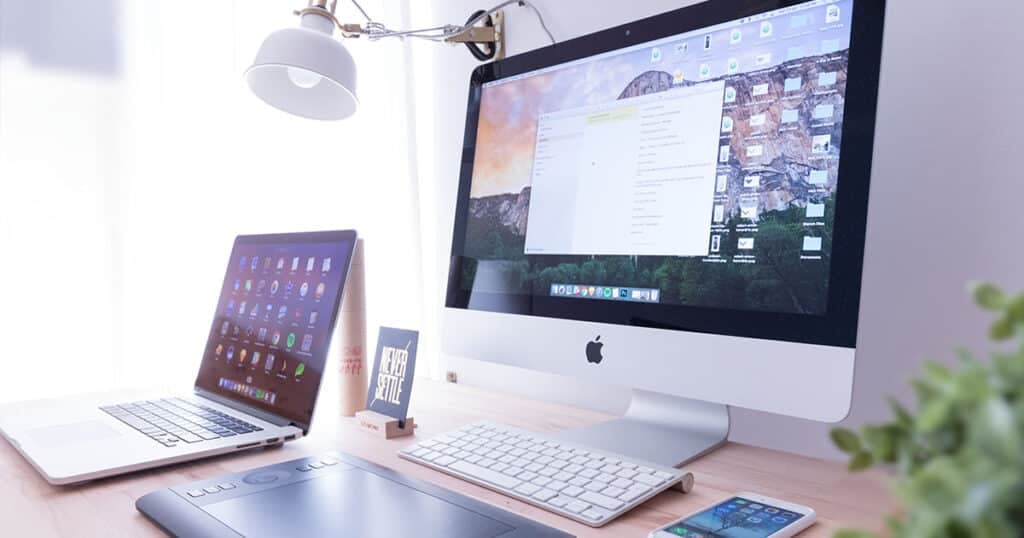 Shopify apps
Shopify apps are applications that are designed to fulfil a certain purpose on your e-commerce store. These apps can help you promote your store, increase functionality and assist with tasks you wouldn't otherwise be able to do without extensive coding knowledge.
Some Shopify apps are free, and some come at a cost. However, paid apps can often deliver a return that comes at a lot higher than the cost of the app itself. Below are some of the most popular Shopify apps that can help you maximise the potential of your e-commerce store.
Carthook
Carthook is one of the more expensive apps available. However, its benefits are substantial. There are a huge range of beneficial features that come with this app including helping store owners to build a one page check out, allowing customers to purchase upsells and tracking ROI's.
Carthook is one of the most popular apps available when it comes to the checkout and payment side of your e-commerce store. Carthook starts from $50 USD a month for a growth plan and costs $500 USD a month for enterprise plan (applicable to stores making $50k/month or more in post-purchase revenue).
Plug In SEO
The plug in SEO app helps to take the guesswork out of SEO – if you're not an expert in the field. The app automatically detects SEO errors within your store, and either corrects them itself or prompts you to make corrections with SEO can be optimised.
Plug in SEO offers a free version for basic SEO correction, and a paid version is available for $20 USD with additional features.
Oberlo
Oberlo is a godsend for beginners (or even experts) setting up a dropshipping store. The app allows you to pull products from other sellers (like AliExpress) and put them on your own Shopify site. Once you've pulled in the products, you can add additional photos, rename the product and write your own description to market the product to the best of your ability.
The app can help you find products that are trending worldwide. It can also automatically ship the product directly to the customer when it's purchased on your website.
Shopify payments
Shopify has its own payment system called Shopify Payments. When store owners implement this system of payments in their stores, payment fees are reduced. Shopify payments are available in Australia and have been implemented by partnering with a variety of payment gateways in Australia.
The biggest benefit of using Shopify payments for your store is that you will be charged 0% transaction fees. Shopify payments also reduces the rates that are charged when credit cards are used.
However, store owners do not need to use Shopify payments if they'd prefer to use an alternative payment gateway. Some other popular payment gateways used on Shopify are Stripe, Worldpay and Skrill.
Shopify pricing, fees and charges
The charges to simply use Shopify as an ecommerce platform are very straightforward. There are three different options when it comes to selecting a Shopify plan:
Basic Shopify
Shopify
Advanced Shopify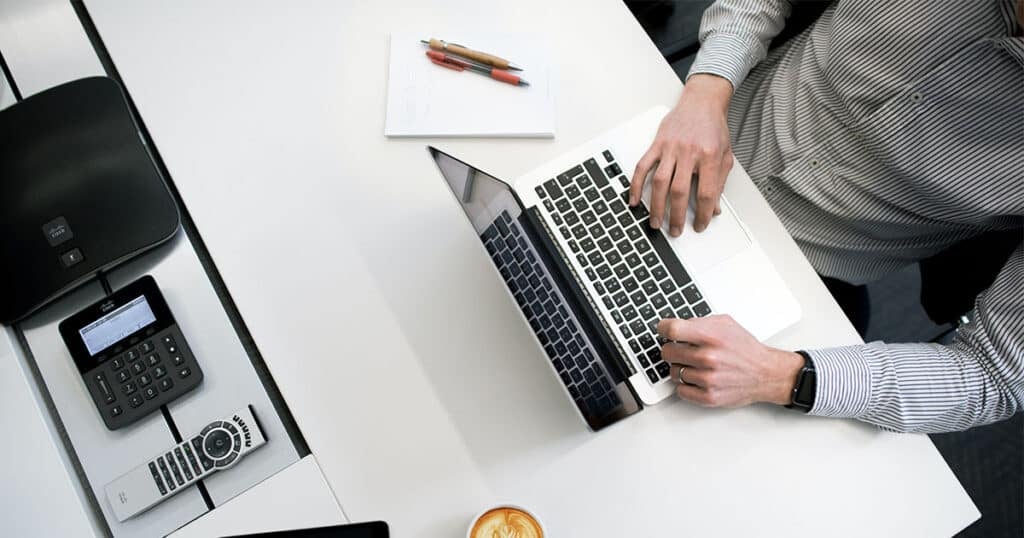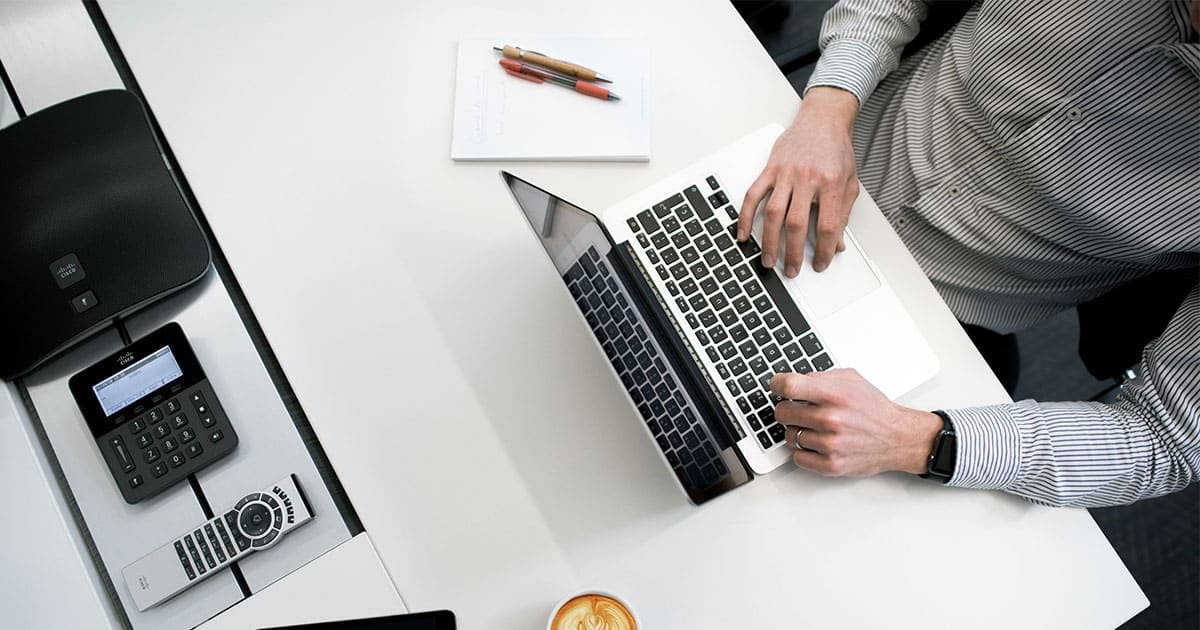 A basic Shopify account is $29 USD per month and allows up to two staff members in up to four locations. This kind of account has the highest transactions fees a 2% charge on all payment providers.
A standard Shopify account costs $79 USD per month and allows up to five staff members in up to five locations. It also comes with fraud analysis and professional reports. Transaction fees for a standard account are lower, coming in at a 1% charge on all payment providers.
Lastly, an advanced Shopify plan costs $299 USD per month and allows up to 15 staff members in up to eight locations. It also comes with fraud analysis, professional reports and an advanced report builder. An advanced Shopify account charges a 0.5% transaction fee charge on all payment providers.
Shopify Plus is also an option for stores that are selling higher volumes of product, it's a significant increase in price (around 8x the yearly cost), so Shopify Plus is arguably only worthwhile for big businesses.
Our Teams Shopify Reviews
Overall, our Brisbane based team of designers, developers and marketers gave Shopify an average rating of 4.65 out of 5. You can find a few of their opinions below.
Jackson Gartner – Founder & Web Designer
What do you like best?
I like how quickly a new eCommerce website can be created using Shopify. With hundreds of themes and apps to choose from, it doesn't take long to create a new, affordable eCommerce website using designs and tools built by other third-party developers.
Shopify is also extremely easy to maintain, very little work is needed to keep your store operating at it's best so the only times you'll likely have to contact a developer is if you're looking to improve your conversion rate or average order value (AOV) by adding new content or making technical improvements.
What do you dislike?
I dislike how hard it is for our clients to create new pages without using third-party page builder apps. It would be great if static content pages like 'About Us' or 'FAQ' could be easily created using pre-built blocks / sections based on the rest of the theme that were designed beforehand by our team.
This way, creating new pages as a Shopify store owner would be as easy as uploading new products and wouldn't take very long at all.
Recommendations to people considering Shopify:
It can be extremely tempting to choose a good looking theme, a few apps and setup your very own Shopify store yourself. But there's a big difference between simply getting an eCommerce website online and having one that drives traffic and converts this into sales for your business, this is where an agency like ours can make all the difference.
I make sure to tell all of our clients the same thing: your website is not for you, it's for your customers.
Jack Brennan – Web Designer
What do you like best?
I like how easy Shopify is to maintain from our clients end, typically eCommerce systems like WooCommerce can be very time consuming to maintain, and with limited functionality the website can have lots of issues very quickly depending on how it is handled.
Shopify makes this easy with little input or maintenance from the owners end, making this a perfect system for small to medium sized eCommerce businesses.
What do you dislike?
I dislike how limiting it can be, certain things like URL structure changes are impossible to do, so it feels very hacky and not optimized when you have to install apps to fix certain issues that are simply not achievable within Shopify as standard.
Recommendations to people considering Shopify:
If you are looking for a very simplistic and easy to maintain system with everything you need at your fingertips then Shopify is perfect. But if you are looking for something a little more extensive with custom designs and functionality across the whole website, consult a developer to see if another system is a better fit.
Alex Chapman – SEO Specialist
What do you like best?
From an SEO perspective, there are a number of features I like about Shopify, some being:
SEO implementations are pretty easy compared with other eCommerce platforms
I also like how there are a number of lightweight themes available which are specifically aimed at stores looking for speed
What do you dislike?
One of my biggest pain points with Shopify is how it handles strings in URLs. For example, every product page has to have the sub-folder "product" in the URL – which seems completely redundant.
However, this really isn't the end of the world – it's a minor gripe of mine among a host of other benefits, so it's still one of my favourite eCommerce platforms.
Recommendations to people considering Shopify:
Think about SEO before building your site. Make sure you map out all of the features and functionality needed ahead of time, as once you choose a theme, it might be difficult to customise to exact requirements – but as long as you brief your developer ahead of time, they'll be able to find a solution to fit what you need.
Shopify vs The Competition
Read our reviews on how Shopify compares with some of the competition: Shopify vs WordPress, Shopify vs Neto, Shopify vs Squarespace, Shopify vs BigCommerce vs WooCommerce and Shopify vs Go Daddy builder.
The Bottom Line – is Shopify the best eCommerce platform available?
There's a good reason why Shopify is one of the most popular e0commerce sites in the world. The platform is easy to use, very secure and well-priced. Regardless of whether you're starting a small start-up, or having a thriving retail business, you're taking online – Shopify has the capability to handle it all.
The POS integration is a hugely attractive feature for the platform and is especially useful for brick and mortar stores transitioning over to online sales with little knowledge about how e-commerce stores work.
While Shopify has a few areas where it could improve, overall it's a great platform for safely selling goods online – and in-store.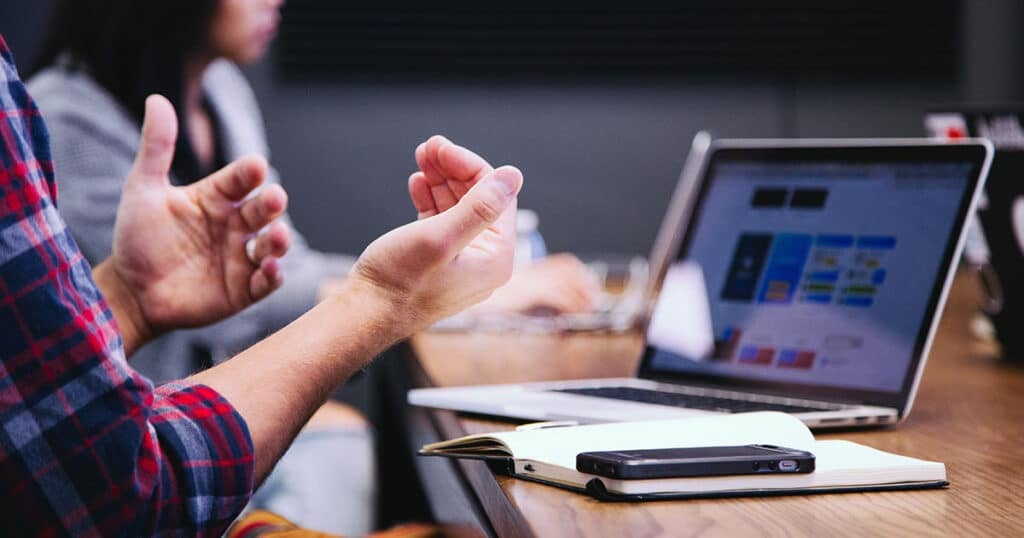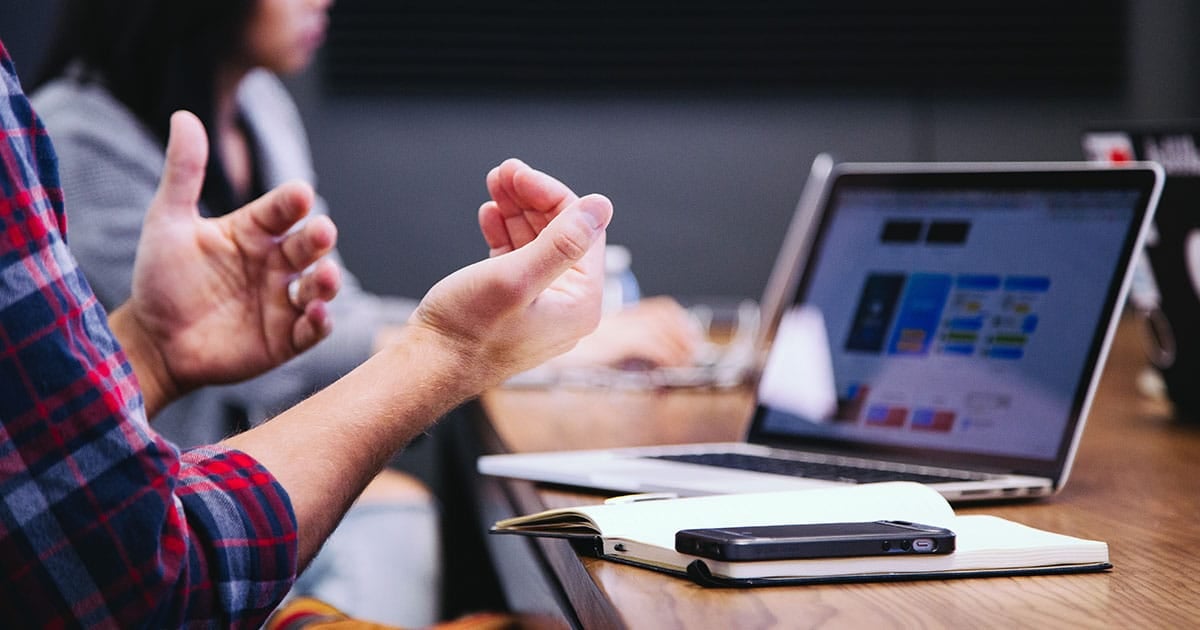 FAQ's
How do I move my store to Shopify?
If you already have an online e-commerce store and are looking to migrate it over the Shopify, then this is completely possible. However, the process can be a little tricky and very time-consuming. For this reason, we'd recommend using a migration app from the Shopify App store. One of the most popular choices is the Cart2Cart Store Migration app.
Do you need a business license to sell products on Shopify?
The answer to this depends on where you're located and what you're selling. Generally, you don't need a business license to sell products on Shopify, however, there may be cases where one will be required. There are also some countries or states that do require a business license in order to sell products on Shopify.
As a general rule, business licenses are required when a store is making over $20,000 USD a month through Shopify, or when a licensed service is involved (e.g. an electrician or real estate broker).
However, because the rules can change depending on your geo location, it's best to check with an accountant whether you will specifically need a business license for your store.
Can you sell only online products?
While Shopify is adapted to work very well with physical products, it's also completely possible to sell purely online products too.
Shopify actually has a checkbox that determines whether the product is a physical product or an online product. It has a feature that allows digital products to be linked to a downloadable digital asset when purchased. Some popular digital products that are sold on Shopify include e-books, pdf files, design templates, video files and audio files.
Is Shopify better for smaller businesses (with fewer products) or bigger businesses (with lots of products)?
Because of its range of different plans, Shopify can work well for both big and small ventures. Because of the free 14-day trial period, Shopify is even a great choice for a merchant who's slightly apprehensive about moving forward with an online store. The trial period gives merchants a chance to try the platform and understand if it will work well for their business.
How do shipping costs work – do I set them?
Yes. Shopify doesn't have automatic shipping costs, you choose the costs yourself. You can keep it simple and set one flat shipping rate, or you can set varying rates depending on the method of shipping you use (e.g. economy, express or registered). You can also set shipping rates for international shipping.
When setting the rates, you'll define rules around the shipping price and method according to the content of the customer's cart.
Is the Shopify app store the only place I can find apps for the platform?
Yes. Much like the apple store on your IOS device that stocks all approved iPhone apps, the Shopify App store is the platform that stocks all Shopify apps.