Both have enabled customers worldwide to build online stores and websites that otherwise might have been more difficult before.
This article will delve into these two platforms to understand what they have to offer, how they compare, and who comes out on top when compared head-to-head. Hopefully, by the end of the article, you'll have an idea of which platform is best for you if you're thinking about setting up an online presence this year.
What Is Shopify?
Shopify is a popular platform that has been driving the eCommerce market for many years now. Founded in 2006, it was one of the first of its kind for subscription-based software.
At its core, it enables anyone to set up their own online store in order to help sell products.
Not only that, but it also enables the merchant with functionalities to sell in physical locations too. As a customer, you can make use of Shopify's POS system and hardware to sell to your customers in-store.
As a platform, it's paved the way for many other online platforms that have helped businesses leverage their opportunities to sell online.
For any new businesses that are starting their companies up this year, Shopify helps anyone get that kick start that they need to find success. It provides an accessible route into the world of business, which has been somewhat limited in the past due to finances.
The platform has various elements, but at its very core, it operates as an easy-to-use store builder.
As far as eCommerce platforms go, it's one of the very best. If you're looking for a popular website builder with everything you need to run a store online, then Shopify is an excellent choice.
What Is Wix?
Wix works primarily as a website builder. Whilst Shopify is, at its bare bones, a store creator, Wix helps create websites that can be used for any purpose, whether that's to sell online, offer services, or promote a business or event.
This builder is simple to use and follows the drag-and-drop approach of creating a website from scratch.
There's no coding or programming knowledge needed in order to use the site. You don't have to be a developer or have skills in technology to make the most out of this tool.
All you need to get started is an email address. It starts off as a free platform but offers premium upgrades for those needing more flexibility and functionality.
Like Shopify, Wix was an early bird for these types of tools. Founded in 2006, it has become one of the biggest platforms for many businesses and individuals to create websites. In fact, Wix is responsible for creating over 22 million websites on the internet. Pretty impressive, right?
Wix is a tool that anyone can use, and the brand prides itself on being able to offer anyone the chance of creating a website, regardless of the customer's experience.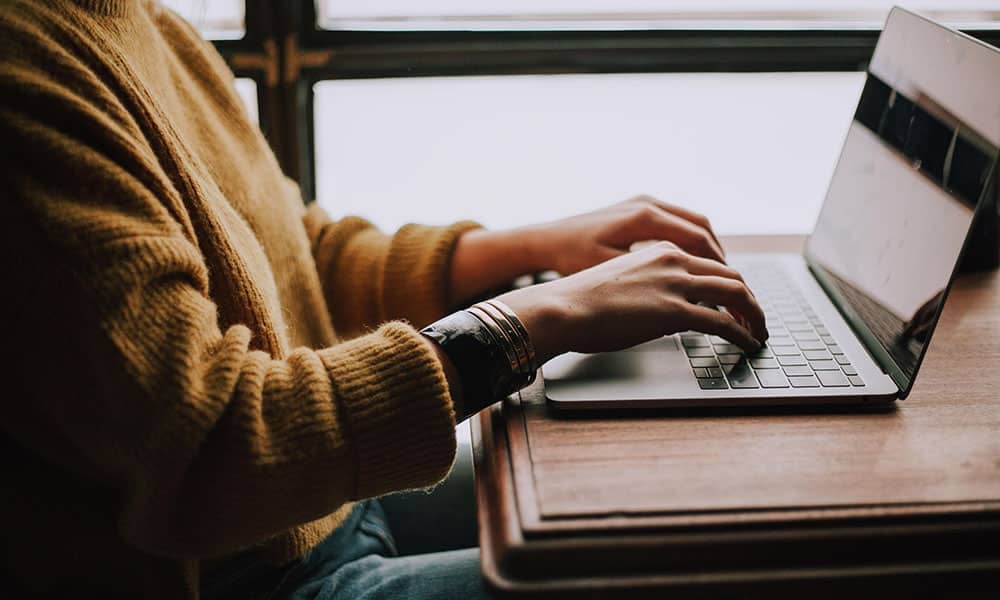 Who Are Shopify And Wix Designed For?
Shopify and Wix are pretty similar in what they offer and who their intended audience is. For Shopify, it's mainly for those planning to start a business.
Whether that's a brand new start-up selling entirely online or an existing business with a physical store that wants to expand and utilise the online domain, Shopify can help.
With Wix, the target audience is a little broader. It's more for people and businesses of all backgrounds. For example, one customer might be setting up a site that sells products through a shop page, whereas others might be everyday individuals that want to start a blog to share their passions.
Both are enticing due to their affordability. When running a store online or shop page, you don't need to worry about the cost of renting or leasing because that property is digital. All you're paying for is the website hosting or domain name privileges.
Wix Vs Shopify: Head To Head
In the battle of Shopify vs Wix, who reigns supreme? There are a lot of elements to cover, which is why we've broken it down into sections.
That way, as a potential customer for either, you'll have a balanced review of each platform in order to make an informed decision on which one would work best for you.
Wix vs Shopify: Ease of use
Tools or software are greatly beneficial for our modern-day lifestyle, both for business and pleasure. However, it's essential that these tools and software are easy enough to use as not everyone is competent when it comes to the internet and technology.
Wix
Setting up a website is easy, and more importantly, it's quick to do. With Wix, you can expect it to take around a day to set up your site in its entirety.
Wix is easy to use for existing customers when it comes to the clickable elements provided. The drag-and-drop approach is something that many people find easy to use and doesn't overcomplicate the process overall.
It's the perfect platform for beginners and those who don't have any knowledge of building sites.
Shopify
Shopify is also straightforward to use. Again, it has a drag and drop format. Still, compared to Wix, it does require a little more knowledge of the additional features and functions that come with add-ons and understanding the necessary elements to create a store.
Time-wise, building a Shopify store takes around three days to complete.
Winner: Wix
Whilst both platforms are easy to use, Wix does provide that basic usability for anyone. There's not much difference between the two when it comes to ease of use, but Wix has certainly been created with all levels of competence in mind.
Wix vs Shopify: Templates and design features
First impressions count, whether the customer intends to create a business from scratch or it's a passion project rather than a money-maker.
A great website is reliant on design. That means there should be plenty to choose from when it comes to themes and templates.
Having variety and the ability to customise these website designs is important for everyone to have. Whether you choose to use our Brisbane-based website design service or you're utilising what's available on these platforms, it's good to have plenty of options!
Wix
Wix has over 114 eCommerce-specific templates to choose from. All of these designs are free, which is fantastic for those who have limited budgets as a business or those passion projects that don't want to spend money.
With over 800 templates, in general, to choose from, there's scope beyond just websites intended for eCommerce. It's a platform that is built for consumers of all types.
Shopify
Shopify has ten free themes and 64 premium themes to choose from. The costs of the premium themes can range anywhere from $140-$180, depending on the functionalities of the theme.
Winner: Wix
Versatility is what makes Wix the winner of this category. Not only does it offer eCommerce templates, but it also caters for those customers who are not wanting to create a store exclusively. There's also more choice available with Wix.
Wix vs Shopify: Apps & extensions
The variety in apps and extensions is an important one because nowadays, consumers are looking for more integrations with some of the popular platforms that can be found elsewhere.
Social media, for example, is a major influence for online users, so the ability to integrate social media apps with the platform can be extremely helpful.
Wix
The Wix app market provides all of the apps and extensions you would require when setting up a store online, but it also offers a lot for those who want versatility for more generic website building. It provides the best of both worlds, whereas Shopify is somewhat limited.
If your intentions are to create a blog, the platform has been significantly optimised for this type of website creation. It has everything you need to create a high-performing blog that rivals some of the best ones out there.
From grammar checking apps to extensions that help you improve SEO-friendliness, there's plenty on offer.
Shopify
The Shopify app store has plenty of apps and extensions to sink your teeth in, and they're very affordable, perfect for those businesses with a smaller budget.
There are over 1,200 apps available, offering a mix of free and premium options. Talking of social media, Shopify offers free integrations with platforms like Facebook.
Winner: It's a tie
We couldn't decide on an overall winner for this category. Whilst Wix caters to both eCommerce and general website creation, Shopify's variety is one of the best on the market. If complexity is what you're after for online stores, Shopify is best, but Wix gives you a lot of options.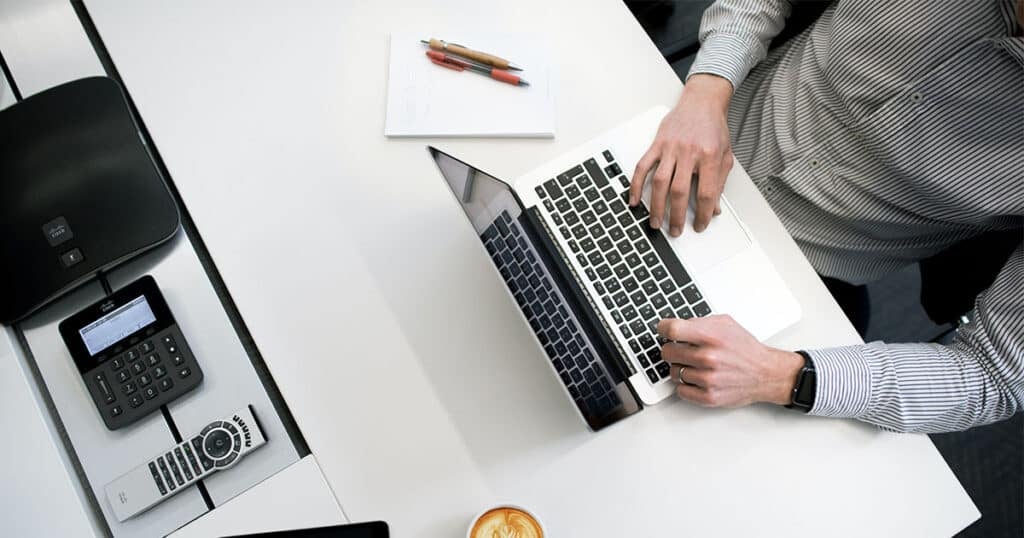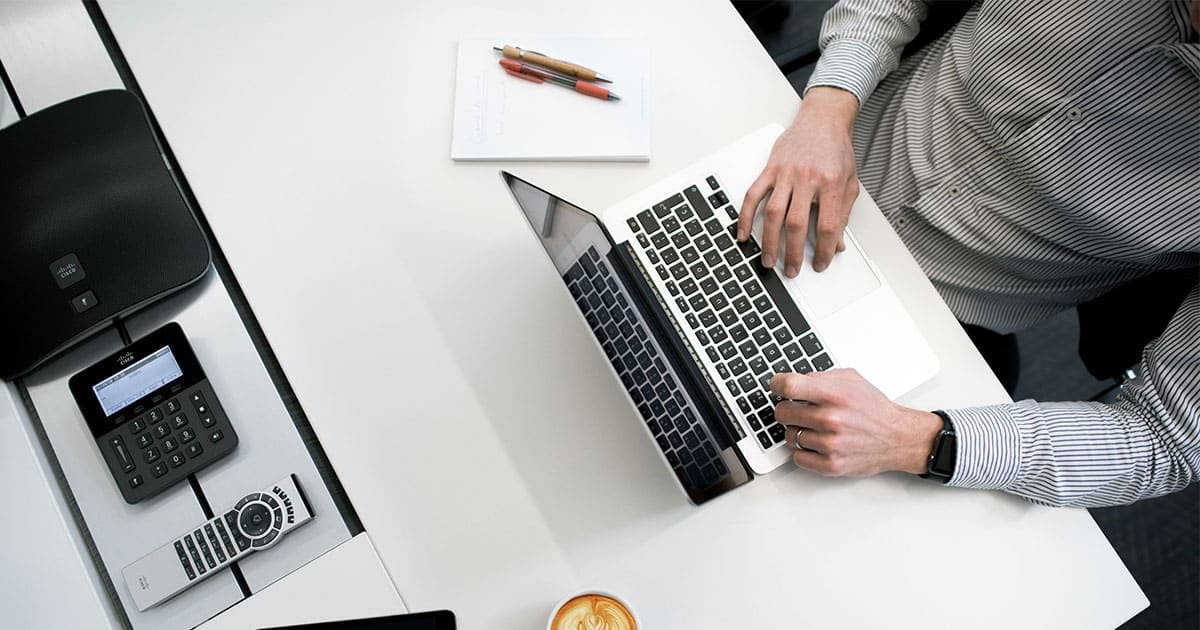 Wix vs Shopify: Pricing
A lot of our decision-making as humans can come down to the cost of that product or service. When setting up a business online, pricing is important because it can often dictate whether or not you choose to make the purchase.
For those creating a website in general, the customer may want to keep costs at a minimum.
Wix
Wix is a very affordable platform with prices starting at $28 per month. The annual plan also comes with a free domain name for your first year, meaning you save a little bit extra, too, depending on the cost of that domain at the time.
Shopify
Shopify is a hosted platform, which means all your hosting needs, including the domain, are taken care of. That means you save money in comparison to other competitors on the market. Shopify offers three main price plans, which are:
Shopify Basic ($29/month)
Shopify ($79/month)
Advanced Shopify ($299/month)
Winner: Wix
Whilst Shopify includes a lot for its costs, there is a bump up in price plans when comparing them to Wix's pricing options. For businesses, though, Shopify may offer more in their pricing plans, unlocking more services that may be required for large-sized companies.
Wix vs Shopify: eCommerce features
As an eCommerce platform, Shopify has plenty of features included in its subscription package. For a Wix website, you get a lot of similar features for the requirements of eCommerce sites.
Wix
Wix does have various features and functionalities when it comes to eCommerce customers. However, as it's a platform that caters to both eCommerce and general website building, it's perhaps not as specialised as its competitor, Shopify.
Some of Wix's eCommerce features include mobile-optimised storefronts, multi-channel sales and an extensive media library, to name but a few.
Shopify
Shopify is great for eCommerce with features like the abandoned cart recovery feature and its multi-channel selling.
They also provide partnerships with popular courier companies. From Canada Post to DHL Express, it's excellent for those looking for additional assistance in the distribution department.
Additionally, the platform gives Shopify developers the opportunity to create add-ons that are required for some businesses and their online stores.
Winner: Shopify
For eCommerce, Shopify definitely provides a great variety of features required to create an outstanding store online, as well as being useful to developers. However, for Wix, although it provides eCommerce features, they're not as powerful as what Shopify offers.
Wix vs Shopify: Payment options and fees
Payment options are useful to have in abundance, especially when online shoppers are so used to having a variety of payment gateways, whether that's your traditional payment methods like a debit card to the flexible options of Klarna and Clearpay.
The more a business can offer, the better, which is why Wix and Shopify offer plenty to their customers.
Wix
Wix has plenty of payment options that include all of the typical options you'll find on most sites. These include payment by debit card and credit card. There's also the option to pay via Apple Pay and pay later schemes like Klarna.
The platform doesn't charge you any extra fees when it comes to selling products online. You'll only ever need to pay your subscription each month.
Shopify
The difference with Shopify vs Wix is that Shopify does charge transaction fees unless you use their in-house payment processor, Shopify Payments.
Shopify offers around 100 payment gateway options to choose from, which is an incredibly generous offering.
Shopify Payment, the in-house payment processor for Shopify, has zero transaction fees, bar regular credit card processing fees.
With Shopify, you'll pay for each transaction fee that's incurred from credit card payments. These fees are as follows:
Shopify Basic 2.9% + 30¢ per transaction
Shopify 2.6% + 30¢ per transaction
Shopify Advanced 2.4% + 30¢ per transaction
Winner: Wix
For affordability, Wix's lack of fees makes this a more appealing option out of the two. If you're looking for more payment options, though, for your customers, Shopify has plenty!
The transaction fees aren't too excessive, but they can certainly add up when you're making more sales on your site.
Wix vs Shopify: Marketing and SEO features
Beyond just the website and store creations, many customers of these platforms need to consider their marketing needs and SEO goals.
After all, it's one thing creating a website from scratch and getting it online, but it's a whole other challenge to get it seen and ranked highly on Google.
Wix
Wix has innovated the eCommerce marketing game by introducing the Wix Ascend. This is an all-in-one marketing solution that is available as a separate subscription.
It lets you manage your marketing campaigns all from the ease and comfort of Wix's platform, rather than having to use any other platforms in addition.
In terms of its SEO tools, many of its existing customers love the variety that it offers when it comes to needing the guidance of search engine optimisation. Particularly for those websites that are very heavy on their content and want to rank on search engines like Google's 1st and 2nd pages.
Shopify
With Shopify, the platform relies on a lot of third-party apps to be effective for marketing. However, it offers plenty of flexibility and choice.
Shopify comes with several SEO-friendly features that can help you navigate your way up the rankings on Google and Bing's search engines. SEO can often rely on keywords, but it has become more than that, which Shopify have realised.
You can optimise your shop's product pages, build links to your store and improve the user experience of your store's customers overall.
Winner: Wix
We have to hand it to Wix on this one, especially with its marketing solution, Wix Ascend.
Wix vs Shopify: Security
We're all worried about the state of our online security. With more people creating themselves a digital presence, it makes way for more cyber-attacks and hacks. Individuals and organised crime groups take advantage of vulnerable internet users and those with weak defence systems.
When setting up a website or online store, both your data and that of your customers is vulnerable if the right security isn't in place. Both Wix and Shopify take their security very seriously, and compared to others on the market in their field, they do offer some of the best security solutions.
Wix
An SSL security certificate is included on every plan that the site offers. This protects not only visitor data but is also an essential ranking factor for search engines like Google. Wix is certified Level 1 PCI DSS compliant, which also means it's compliant with PCI. It helps protect your payment information, business details and reduces the opportunity for fraud.
The security measures that have been built into the platform can help reduce the occurrence of viruses, malware and DDoS attacks from happening. Although not impossible, it does greatly reduce the risk of it happening.
Shopify
Shopify offers all of the above, with built-in measures just like Wix. Suffice to say, they're both pretty much on par with each other when it comes to security. With that being said, it really comes down to the cost of the platforms and whether you feel the value for money on security comes from Wix or Shopify.
Winner: It's a tie
Both are equally great when it comes to security, which is great peace of mind to any customer that's entrusting their data and the data of others with these platforms.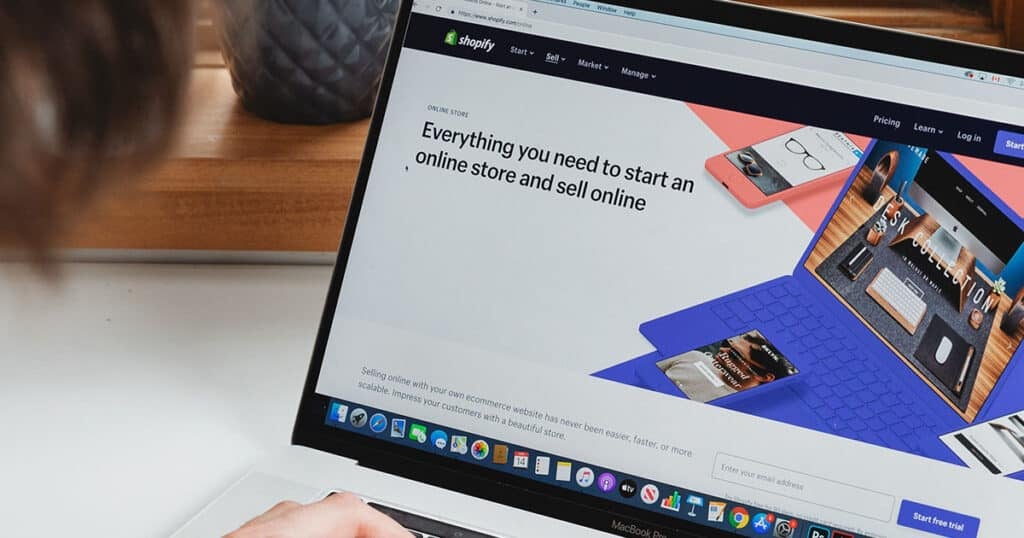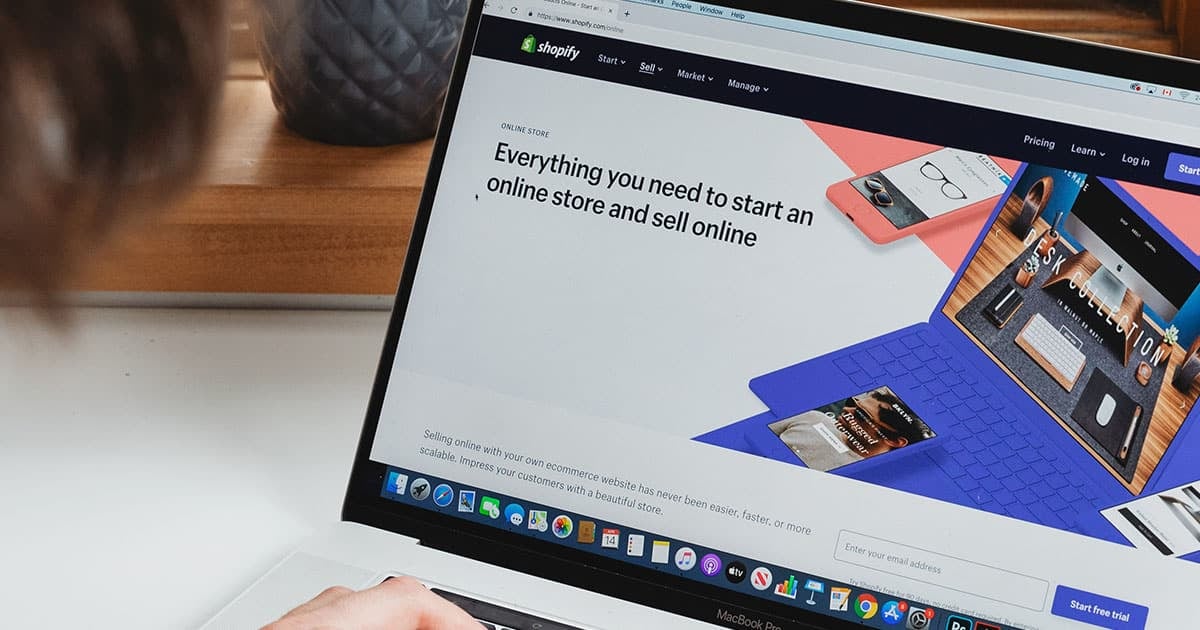 Wix vs Shopify: Customer Support
Many online users expect a lot in terms of customer support nowadays. Particularly as technologies have advanced to offer much more in the way of customer interactions and support services. Examples like live chat bots and 24/7 support are the norm for many sites.
Wix
Wix offers phone support, although it's not 24/7 like Shopify. Other customer support features include email support, a help centre, a community forum, social media support and on-page assistance when building your site.
Not having 24/7 support can make it challenging for users who need help outside of operating hours, but it's nothing that can't be solved by other areas of their customer support.
Shopify
Shopify offers around the clock service with 24/7 support. There's the addition of a live chatbot as well as everything that Wix offers, excluding the on-page help when building your online store.
The on-page help option would benefit customers, so perhaps we'll see this implemented in the future.
Winner: It's a tie
It's hard to choose a winner for this one as both offer pretty much everything you'd need as a customer looking for support.
Where each lack, they make up for in other areas of their support services. For example, Wix offers on-page support when building but not 24/7 support. For Shopify, it's the other way around.
Conclusion
Both of these platforms are top-performers in the eCommerce and website building industry. However, if we were to pick our favourite, based on the results, Wix takes first place.
It's a great all-rounder for those looking to create an eCommerce store and those who are making more than just an online store. It is also excellent for customers who want to create a brand website or blog and are mainly for promotion and advertising purposes.
FAQs
If you still have some reservations on which one is the better option for you, we've put together a few FAQs that will hopefully give you some additional guidance.
Is Wix or Shopify best for beginners?
Whilst both platforms are catered for beginners, Wix is slightly more adaptable for those with zero knowledge of creating a website or eCommerce store. The differences are very slim, but if you want something as an absolute beginner, Wix is the best choice.
You may find that Wix is too broad in what you're after, especially if you are only interested in eCommerce functionality. It's always a good idea to test out both and see which works best for your requirements. Alternatively speak to our experienced eCommerce designers who will be able to advise you.
Is it possible to transfer my current site to either Wix or Shopify?
It is possible in both cases to transfer your current site to either Wix or Shopify. For a Wix store, you'll need to transfer your domain to them by obtaining an authorisation code from the current registrar of your domain name.
Shopify has an import process that will allow you to transfer over the bulk of your current website info to Shopify. Once it's been transferred over, you'll then create your Shopify store using the data you've got available.
Both sites have good customer service support, so make full use of this when doing the transfer to either.
Which website builder should I use to get an online store up and running quickly?
Whilst both are pretty quick to get set up in comparison to other platforms, Wix only takes a day usually to get set up.
With Shopify, it can take around three days to get set up, give or take. It's always good to set aside some time so that you can complete the process in one go, rather than doing it over the course of a few weeks.
The sooner you get your site or online store set up, the sooner you can get on with selling products or creating your desired content.
Are Shopify themes free?
There are ten Shopify themes available that are free to use. Over time, this number might change, depending on how gracious the platform is for its customers. However, that is a smaller amount in comparison to Wix, which offers a lot more free templates to choose from.
With Shopify, it may be wise to have a bit of budget available and to invest in the premium options.
It also gives you more scope if you're looking for more functionalities and design features. The themes offered by Spotify for free will be pretty basic in their design and layout.
To your success,
Jackson