But which one is best? Which one comes out on top when it comes to comparisons like pricing, features, extensions, and payment gateways? There are plenty of reasons as to why you should choose these platforms, considering they're two of the most popular on the market currently.
In this guide, we'll compare the two to pick an overall winner! With this information, you can utilise either Shopify or Magento for your online store this year.
What Is Shopify?
Shopify is known as a subscription-based software, allowing anyone to set up their own online store in order to sell their products.
Any Shopify store owners can sell in physical locations, too, and not just online. This is made possible through the use of the Shopify POS (point-of-sale) app and the hardware that makes it all work.
It has revolutionised the shopping industry, especially as many businesses can connect both their physical and online presence together. This makes syncing up stock a lot easier and provides less room for error.
For new businesses and individuals starting their own company from scratch, Shopify offers a platform whereby anyone can become a success. As long as they have the right product, motivation, and perseverance, it's all possible!
Shopify is made up of a lot of different elements. At its core, it's a store builder and tool to sell your products. However, it goes beyond that, offering a variety of features that can help promote your business and to provide a service that showcases excellence to customers who shop with you. As an eCommerce platform, it's one of the best.
If you're looking for a popular, all-rounder for online store creation, then Shopify is a great starting point.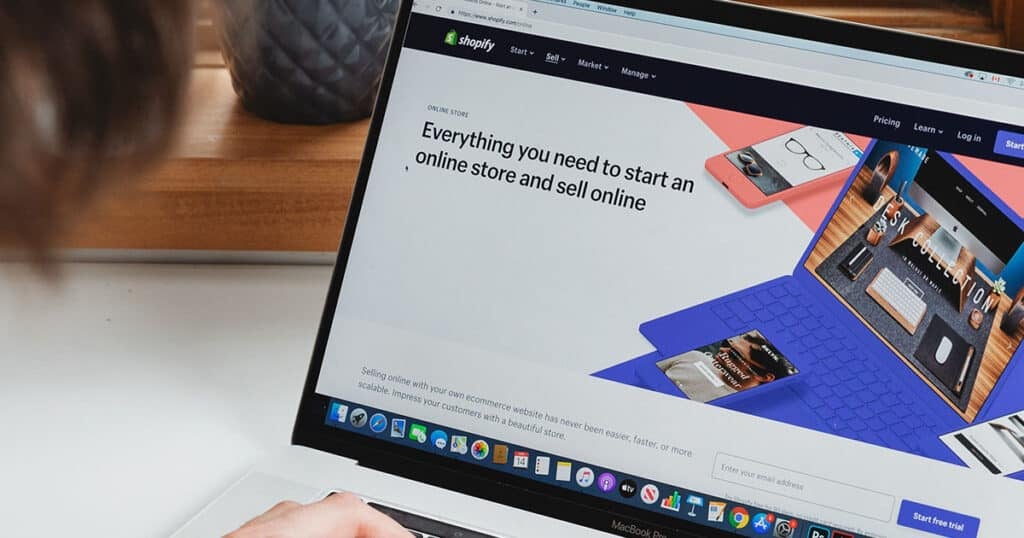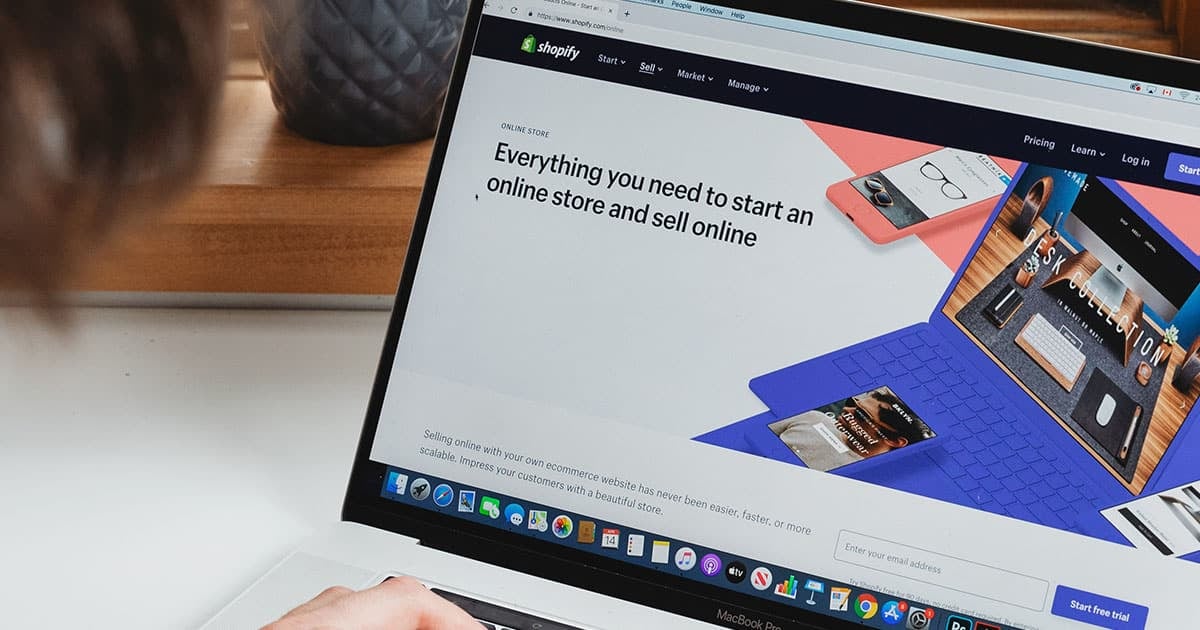 What Is Magento?
Magento is also an online platform for eCommerce that's built on open-source technology. This means online merchants have the power to create a flexible cart system or to design the look of their shop front that is unique to their business and their business alone.
As well as the core basics of setting up an eCommerce store, there are also powerful marketing tools, SEO (search engine optimisation), and management for catalogues of any size. There's an ability for businesses new and old to scale their shops online from just a few products to tens of thousands.
This has helped change the game for many companies who perhaps did not have the space within their physical store to sell goods but now can do so online. For many, it's an opportunity to combine both online and in-store sales together, benefiting from both.
There are plenty of plugins and themes to choose from when you pick a Magento storefront. This can all be configured to the user's needs to help provide the ultimate customer experience from day one.
With Magento, it's great for those who need something that's easy to use and understandable. However, there are more customisable functionalities that can be utilised for those with programming knowledge.
Who Are Shopify And Magento Designed For?
Both Shopify and Magento have been designed for businesses of all shapes and sizes. Both platforms have paved the way to make running a business more accessible. Traditionally, to have a physical store, there are a lot of costs involved, such as the bricks and mortar, bills to pay, and the hiring of shop assistants.
The difference with an eCommerce store is that you remove almost all of the major costs. It minimises the overall expenditures and therefore makes it more inviting for small start-ups and entrepreneurs to get involved.
Whilst they are designed for any businesses or start-ups looking to create an online store, they're most popular with mid to large-sized businesses. These companies are often those who are looking to scale their distribution and reach out to a much larger audience, often beyond their territory.
Shopify Vs Magento: Head-To-Head
Now's the time to play them off against one another. Which one offers more ease of use? Does Shopify provide more functionalities and features, or does Magento?
We've broken it down into several sections so that we can really get into the finer details that make up these two platforms.
Magento vs Shopify: Ease of use
Ease of use is important because not everyone has the same technology and online knowledge as others do. For that reason, online platforms like Shopify and Magento need to appeal to all walks of life, including those who may only have basic knowledge of using the internet.
Magento
Magento, although somewhat easy to use, there's a lot of knowledge that not everyone will have when setting up a store on this platform. It can be quite the uphill climb to understand everything that this platform has to offer.
If you've got experience, then it's a little more understandable, but if you're a beginner, you'll likely struggle.
Shopify
With Shopify, it's far simpler. It's a drag and drop kind of website builder so that even those with the most basic of knowledge can navigate it fairly easily.
Winner: Shopify
A platform that's too hard to use and understand is going to put many people off, and in this case, Shopify is one that is easier to grasp over Magento. As Magento developers, we can provide assistance if you think this is the better platform for your needs.
Magento vs Shopify: Pricing
Pricing is one of the most important factors for most businesses that need to warrant paying the subscription fee each month. Not only that but there are transaction fees to consider and some extra costs here and there.
Magento
As a self-hosted platform, you've got a few more costs to consider that can make it a little more expensive for those creating a Magento store.
Magento is free to install, but you'll be required to pay for web hosting, security, any extensions, and your domain name. The web hosting plans, which are powered by SiteGround are:
StartUp: $19.99/month
GrowBig: $29.99/month
GoGeek: $49.99/month
A domain name is also something that you'll need to pay for in order to get your business name as your website's URL. This can go up in cost as you renew the domain and it gets more prominent online.
Shopify
As Shopify is a hosted platform, all of your hosting needs are taken care of. These extra costs that are included in your plan mean there's less expense from your wallet. As well as that, there's less to think about or remember to make payment for.
Shopify's three main price plans to choose from are fixed monthly rates. These are:
Shopify Basic: $29/month
Shopify: $79/month
Advanced Shopify: $299/month
Winner: Shopify
With the advantage of everything being hosted already, Shopify certainly wins. There are additional costs for Magento that can make it significantly more costly than its competitor.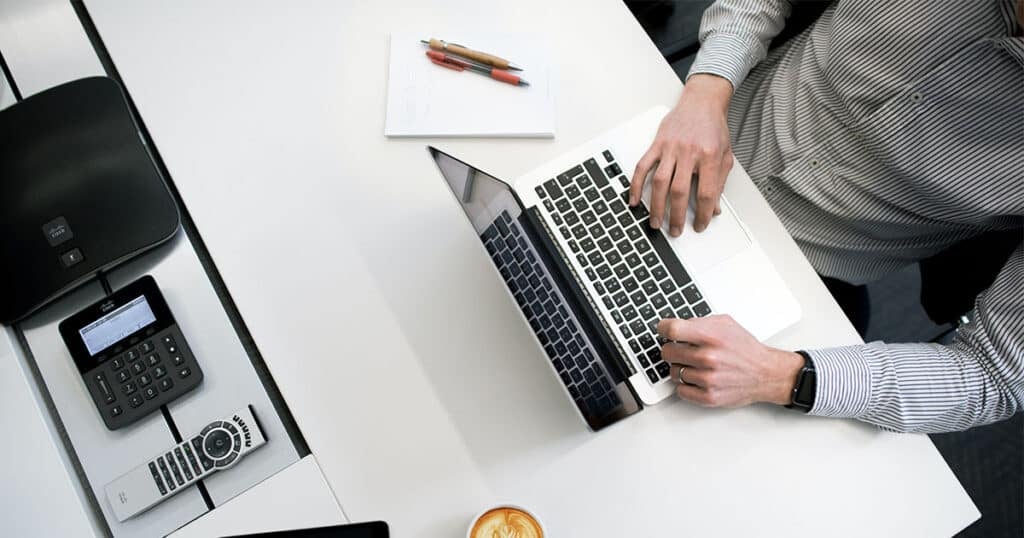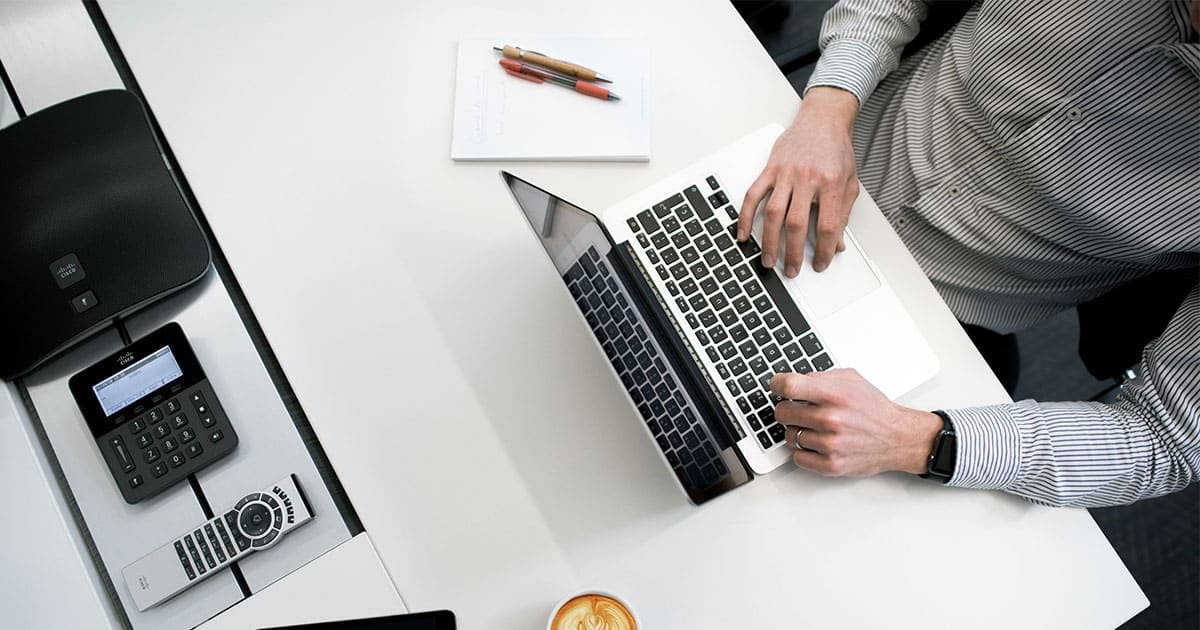 Magento vs Shopify: Themes & templates
The secret to a great eCommerce website is the design. There are lots of themes and templates to take advantage of when you're setting up an online store. The variety available and what's customisable is also important.
In the case of Magento vs Shopify, which one offers more variety and value for money?
Magento
There are plenty of ready-made themes that don't require any additional coding, great for those with limited programming knowledge. Alternatively, there are lots of custom themes too for professional web designers to get their hands on!
The average cost for a ready-made theme is around $100, and custom themes can cost anywhere from $600 to $25,000.
Shopify
Shopify has a basic range of options to choose from which includes 10 free and over 64 premium themes. The cost of which is around $140-$180 each, depending on what type of design and aesthetic you're going for.
These Shopify themes offer the great benefit of being mobile-responsive, a necessity when most people online now are using their mobile phone for browsing. In fact, roughly 50.88% of all internet traffic is mobile device/smartphone-related.
Winner: Magento
Whilst Shopify does offer some more budget-friendly options, the customisable aspect of Magento makes it a little more versatile as a platform.
Magento vs Shopify: Extensions & apps
Growing your business online requires a plethora of extensions and apps being available for you to utilise the resources you have. Whether you're a medium-sized business with hundreds of staff or those who are a one-person band, these add-ons are important for some to have.
Magento
The Magento marketplace has over 5,000 different extensions to choose from. For the paid extensions, they cost around $30-$2,000. There are some great Magento extensions, though, that could benefit most businesses but are expensive to implement. An example of this is Facebook which costs $199 to integrate with your online store.
Shopify
The Shopify app store adds extra functionality to your online store and is a lot more affordable. Shopify's store has over 1,200 apps with a mix of free and premium prices. As mentioned above with Magento, implementing Facebook is free to do on Shopify, which is a big money-saver.
Winner: Shopify
Shopify offers a lot of variety in relation to Magento's smaller amount of free apps and extensions. Therefore, Shopify offers that bit more value for money, and there are a lot more beneficial apps and extensions to make use of. Furthermore, those core and beneficial apps aren't going to break the bank.
Magento vs Shopify: eCommerce features
Ecommerce sales tools are important when it comes to running an online store. There are plenty of eCommerce features that you'll want to ensure are included in your package. With Magento and Shopify, these eCommerce platforms are fairly similar and are close to the mark in who comes out on top.
Magento
Magento has a great inventory system that helps you manage your stock effectively and has plenty of in-built features to get stuck into. From total revenue reports, total visitor accounts, and importing bulk products to help save time for you and your team.
Some other options include multi-channel selling options where you can integrate your store with other platforms like eBay, Instagram, and Facebook.
Features like abandoned cart recovery can encourage those shoppers who are a little more indecisive than most when making a purchase and the checkout customisation element of Magento is bespoke to your store in particular.
Shopify
Shopify offers the same value and quality in its eCommerce features. Multi-channel selling is also available, as well as the abandoned cart recovery feature.
They do go a step further, though, by offering partnerships with popular courier companies, including USPS, DHL Express, and Canada Post. These are fantastic opportunities for those smaller businesses who want to elevate and expand their distribution network.
Winner: Tie
Shopify does have a few extra eCommerce features but when it comes to comparing the two, they are pretty much identical in what they offer. It's why they're some of the best on the market for eCommerce platforms.
With that being said, we feel it's a tie between these two platforms when it comes to the features you can find available online.
Magento vs Shopify: SEO features
Search engine optimisation is crucial to rank on the search engines. For any online store starting up on either of these platforms, SEO features can be helpful to have available for the user. SEO, after all, helps increase visitor traffic and can hopefully enable more leads to convert into paying customers.
Magento
Magento is a great one for SEO, and it goes above and beyond by offering plenty of SEO guides to help educate users on how to make the most of their platform. Features like editing image alt tags for categorising the content correctly, to customising URLs – there's a lot to work with!
All of these features are built-in to the platform, too, meaning you don't need to worry about downloading any extras or having to pay for them.
Shopify
Shopify is a lot more reliable on apps when it comes to offering SEO features. You can edit page titles and image alt tags, but for most SEO perks, you'll need to look at the app store for this. That means you can often be spending a considerable amount more to get the same value that Magento offers.
Winner: Magento
Magento wins the leg of this race with it having a wider range of built-in features than Shopify does. Again, it comes down to ease of use and value of money, which Magento provides for SEO tricks.
Magento vs Shopify: Payment gateways
The more payment solutions that you can offer your customers, the better. This is an expectation that more customers online have because so many online stores and businesses offer payment types from cryptocurrency to eWallets.
Magento
Magento has over 150 payment gateway options to choose from. But these are majorly aimed at larger businesses. You'll need to use the market space in order to download and implement these payment methods, such as WorldPay, for example.
Magento makes it really easy for you to connect a payment processor with your store, which is useful for those who want a quick solution to start selling.
Shopify
Unlike Magento, Shopify only offers around 100 payment options, but that's still a substantial amount to choose from.
Shopify has its own payment processor too, which is called Shopify Payments, and this has zero transaction fees (excluding regular credit card processing fees, of course).
Winner: It's a tie
Another tie in the battle of Shopify vs Magento. Both platforms offer a great selection of payment gateway options which is why these are two of the best for eCommerce platforms.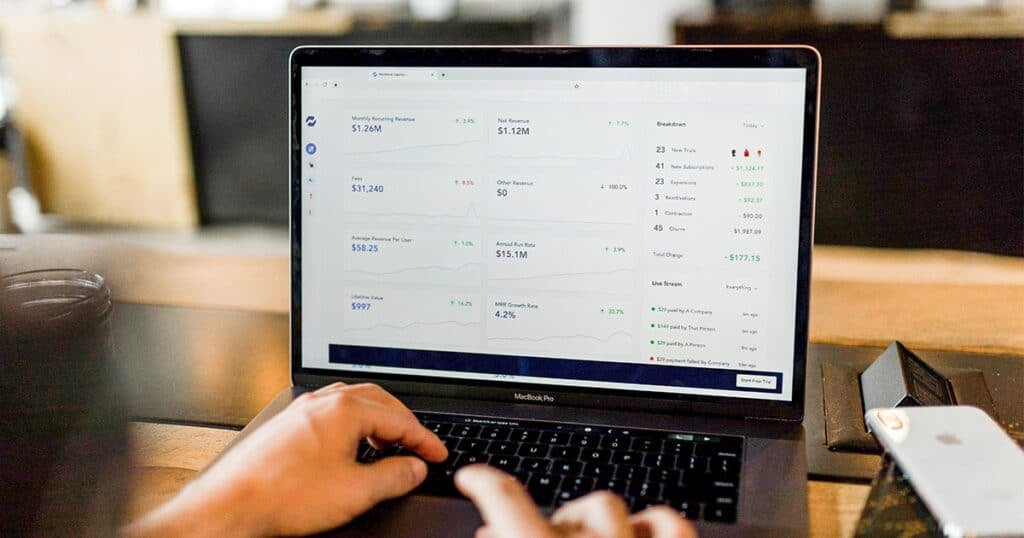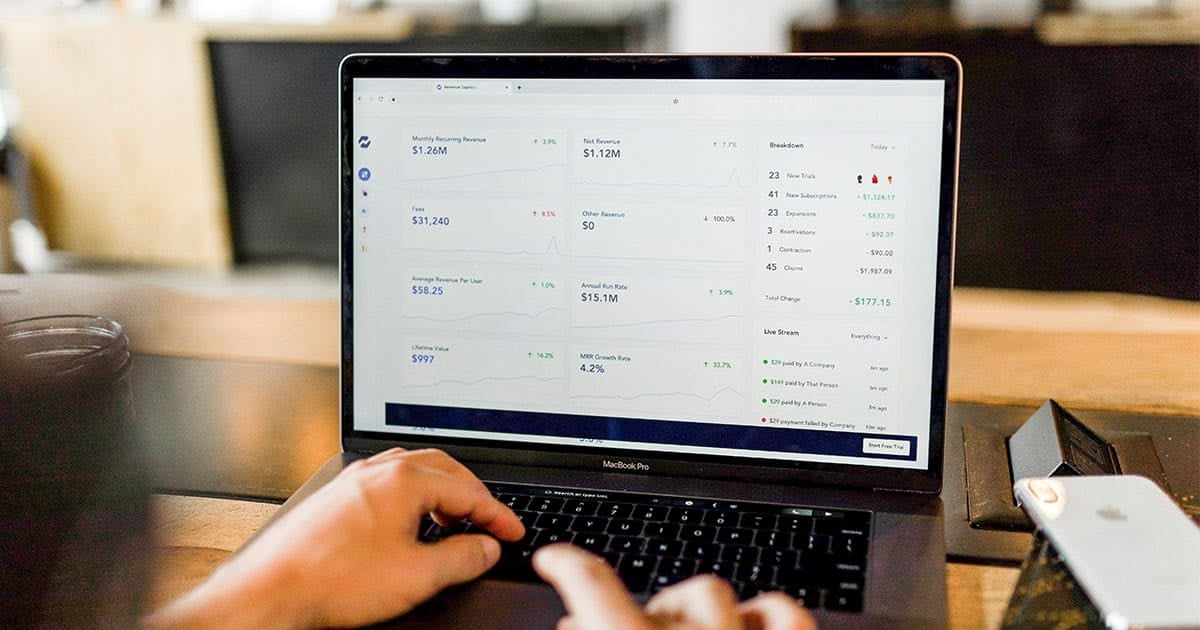 Magento vs Shopify: Fees
Fees are an additional cost that a user will have to pay for the privilege of getting to use the platform. The transaction fees can end up having a sizeable impact on how much profit and turnover you make as a business, so it's important to choose the right platform.
Magento
For Magento, you can sell directly through Amazon, which can be fantastic for using your own Magento-based inventory. This is great for expanding your reach with the mammoth customer base that Amazon Marketplace has.
Here are the transaction fees below:
Magento Open Source 2.9% + $0.30 per transaction
Magento Commerce 2.9% + $0.30 per transaction
Magento Commerce Cloud 2.9% + $0.30 per transaction
Shopify
For Shopify, you'll only pay for each transaction fee that has been imposed due to a credit card processor. Shopify's fee would therefore be waived as a result. Otherwise, these fees would be put in place.
Shopify Basic 2% per transaction
Shopify 1% per transaction
Shopify Advanced 0.5% per transaction
Winner: Shopify
For affordability, Shopify is a great option to minimise the expenditures made on transaction fees for your business. With Magento, there's a lot more in terms of fees that can be taken away, so for small businesses, Shopify is a better option.
Magento vs Shopify: Mobile optimisation
It's very important that mobile optimisation is considered when it comes to your online store. With so many people now using mobile phones for browsing online, it's important that these platforms cater to mobile users.
Magento
Magento makes mobile browsing easy with a mobile-friendly checkout, responsive themes that work on all devices, and progressive web applications.
Shopify
Shopify offers mobile-ready storefront themes that can be optimised over and over again to cater to diverse devices and screen sizes.
It's a great platform if you're looking for the best optimisation for mobile devices.
Winner: It's a tie
When it comes to Shopify vs Magento, both platforms offer a good level of mobile responsiveness when it comes to all areas of its services.
Magento vs Shopify: Security
Security is one thing that many people nowadays can agree is crucial when running an online business. There's a lot of data that you hold of both your own and that of your customers. With that in mind, what do these platforms do in order to help protect your business and its data?
Magento
Magento's community support is a great help when it comes to getting the assistance you need. Magento offers a free security scan that can help keep your platform running as it should. Any issues will be identified easily with this scan running in the background.
The platform also offers an add-on called Magento Patches, which is helpful to update the platform with the latest software patches and security updates.
Shopify
Shopify can make security easier as all the stores powered by the platform are PCI compliant. from protecting cardholder details to implementing strong access control measures.
Winner: It's a tie
Both platforms offer the very best and latest in security support so that you can rest assured that the online business you're running is as secure as it can be.
Magento vs Shopify: Customer support
Keeping your customers happy is beneficial for your business. If you offer a great customer experience, they're likely to come back to you. Your platform needs to be accessible for as many customers as possible, which relies on you as a user, being able to fix issues quickly.
Magento
Magento is a great one for customer support because it operates as a user community-based platform. It offers some great guides that can take you through the entire building process of your online store from start to finish.
You'll be able to easily connect with Magento's developers for help on the more complex issues. There's also SiteGround's support team to make use of as they are the ones responsible for hosting your online store.
Shopify
Shopify offers all the standards when it comes to help and support, including 24/7 support, social media support if you prefer connecting on these platforms, and 24/7 live chat support. The live chat is great because it often acquires real-time results for the user.
You've also got a community forum, help centre, and video tutorials if it's a question of different functions or features on your store.
Winner: Magento
Magento possibly has just that extra bit of help and guidance when it comes to customer support, particularly when it comes to the coding and programming problems that some online users might face.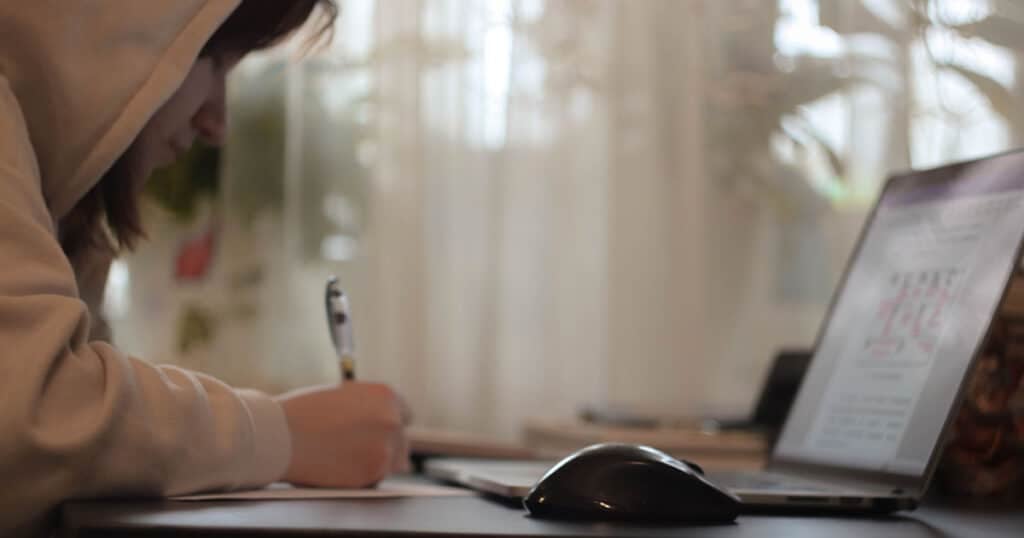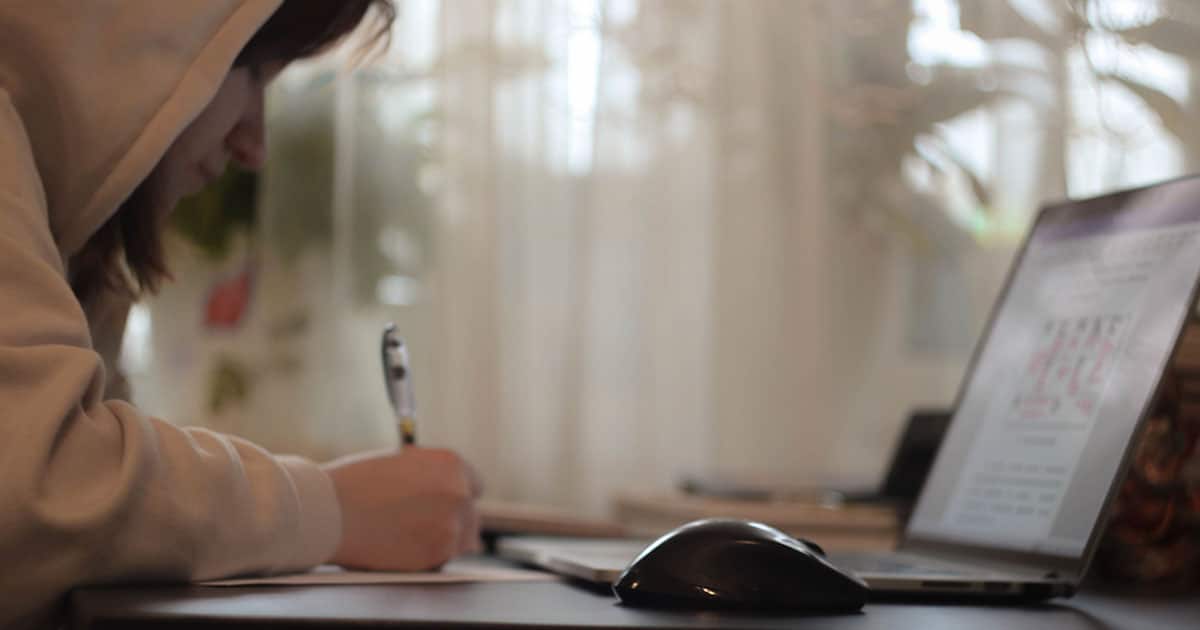 Final Thoughts
There's no denying that both these platforms offer a wonderful opportunity for businesses both big and small. The question is, who comes out on top. After reviewing each platform in detail, we feel that Shopify just tips the scale in value and opportunities when creating an online store.
Magento is great for those who have a little more budget available and want the flexibility of programming. However, Shopify is more accessible for the general market of eCommerce brands.
FAQs
What does it mean if a platform is "open-source"?
Open source is a term that refers to open-source software or OSS for short. It's a code that's designed to be accessible publicly, meaning anyone can see it.
It also means they can modify and distribute that code as they would like to. In this regard, Magento uses open-source, whilst Shopify is a closed-source platform.
For those with limited knowledge of what this all means, essentially, anyone can create plugins and other Magento elements, whereas there are only a few Shopify developers who would be able to create add-ons for the Shopify platform.
Is it quicker to set up a store using Magento or Shopify?
Any user will want a quick and easy set-up so that they can get on with creating their store and getting it out there. Both Shopify and Magento have a user interface that's easy to use.
Shopify does seem to just pull ahead when it comes to setting everything up itself. You'll find that you can get online faster with Shopify, which is likely due to the few more years of experience that this platform has over Magento. However, there's really not much in it!
Is Magento the best eCommerce platform on the market?
Magento is an eCommerce platform that is truly making waves on the market, account for around 12% of all eCommerce sites.
However, we would say that Magento is one of the best options on the market. That title is one that is probably shared along with Shopify and WooCommerce. For example, to Magento's 12%, Shopify occupies nearly a third (32%) of all e-commerce sites.
Which Shopify pricing plan should I choose?
There are a number of pricing plans to choose from when it comes to Shopify. For those who perhaps have a very limited budget, the Shopify Lite or Basic Shopify is enough. These are $9 per month and $29 per month, respectively. Whilst you don't get an eCommerce site with Shopify Lite, you do with the Basic Shopify subscription.
For most, Shopify and Shopify Advanced are the middle grounds price-wise and would suit most middle-large-sized businesses. The top price of Shopify Plus at $2,000 a month is an enterprise eCommerce solution.
Our eCommerce design specialist can advise you which eCommerce platform suits your requirements.
To your success,
Jackson