But is Shopify really the best option for stores? Most people choose Shopify because it's the most common option, but what about Drupal?
Like Shopify, Drupal Commerce has everything you need to set up an online store and start trading right away; however, there are some significant differences. For one thing, Drupal is completely free (if you know the source code, that is), and for another, it gives you the chance to create unique stores.
In this review, we will look at the advantages and disadvantages of each of the platforms and decide which comes out on top. Perhaps you already have a preference for one over the other; that's fine; by the end of the article, you might reconsider and increase the functionality of your store or save money.
What Is Shopify?
If you dream of owning an online store, then you are likely to run into Shopify. This subscription-based online service allows users to develop an online store quickly using the tools and apps available on the platform. With Shopify, everything is integrated; there is no need for plugins.
Shopify is a comprehensive ecommerce platform that helps you get your online store up and running without any technical knowledge of ecommerce platforms. The basic Shopify model offers an out-the-box solution to set up your store, including a storefront, payment processor, and back office.
But that's not all; Shopify extends its capabilities offline as well using the handy Shopify app store, which allows users to match online and offline stock so that everything can be handled on a single platform.
What Is Drupal?
In short, Drupal is an open-source content management system (CMS) that provides users with a flexible and secure platform to build and manage websites and to create Drupal commerce sites similar to basic Shopify sites. However, unlike Shopify, Drupal is not a dedicated ecommerce platform; it's much more.
Drupal is open-source software, meaning that anyone can download the platform for free and extend the functionality of its code. Presently, Drupal is used by millions of businesses and organisations worldwide, including The Government of Australia, The Economist, The BBC, and NBC news channels.
Although Drupal is not focused on any particular niche like some other ecommerce solutions, Drupal websites can be excellent commerce websites. For example, Drupal Commerce offers complex checkout flows and deep integrations to customise ecommerce sites and help them scale.
Who Are Shopify And Drupal Made For?
Shopify and Drupal are designed for people who want to set up online stores and start trading with a global customer base. The many differences is in the usability of the platforms and their capabilities. In general, a Drupal site has more capability, but it's not as user-friendly for first-timers.
That said, both Shopify and Drupal are useful for people without prior knowledge of coding. In fact, that's mainly why they exist, so that people with a head for enterprise but no technical knowledge can set up an online business and start trading right away. In addition, both platforms have excellent support systems.
It's worth pointing out that Shopify and Drupal Commerce are designed for beginners and more advanced users; there is no limitation on what you can achieve using these platforms. So, whether you have a new idea for a store or you're transferring one over, these platforms are worth considering.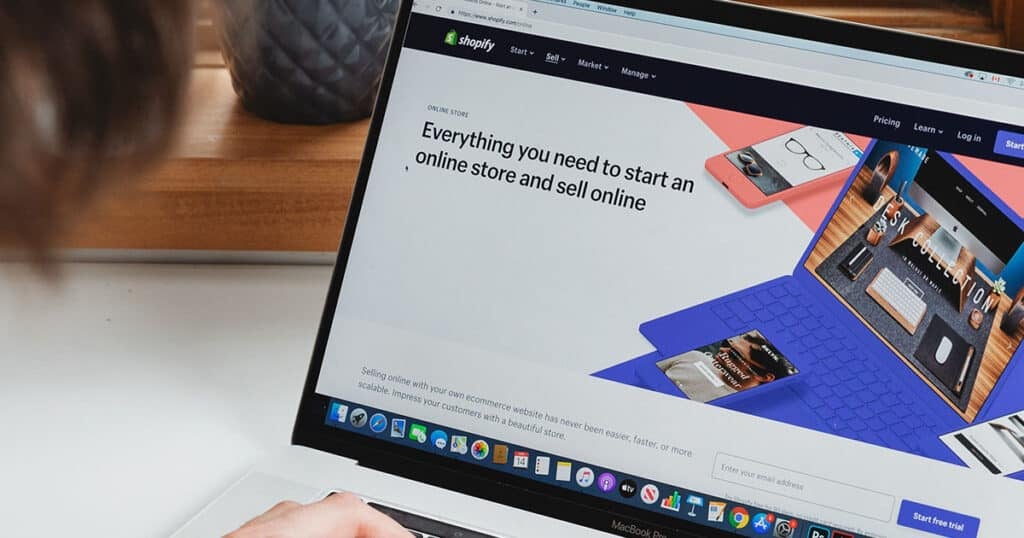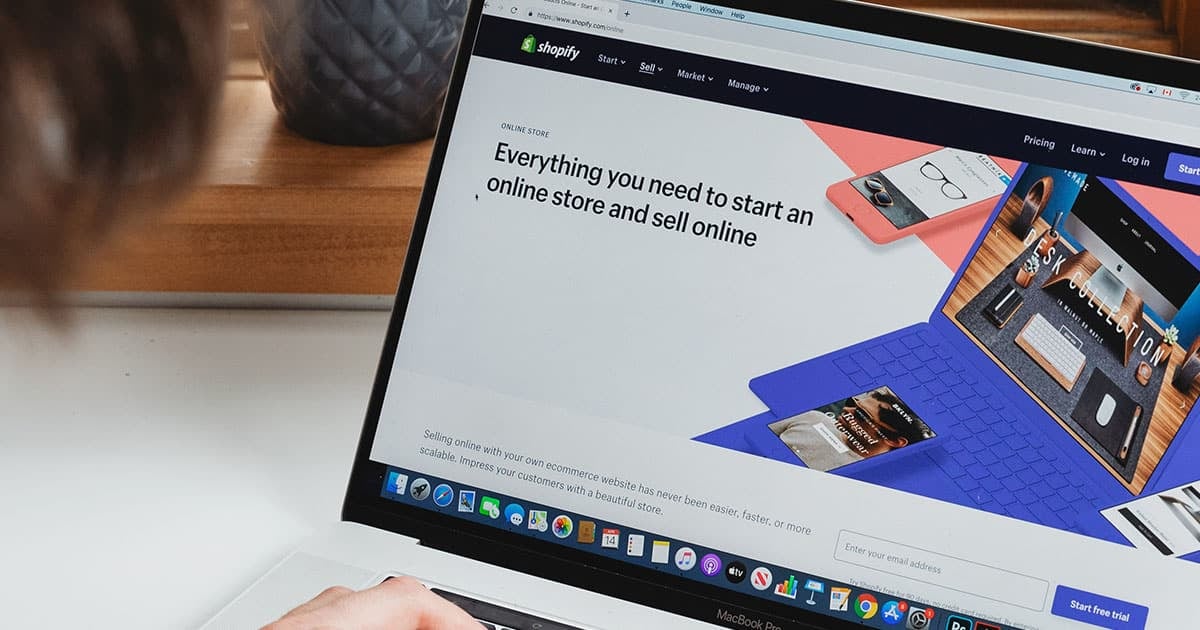 Shopify Vs Drupal: Head-To-Head
Drupal vs Shopify: Ease of use
One of the primary factors when considering which custom website builder to choose is the ease of use. A website or online retailer must be user-friendly for business owners as well as customers since it affects the revenue and the search engine ranking. Below is the head-to-head analysis of Shopify vs Drupal; find out which one comes out on top regarding usability for site owners.
Drupal
Firstly, it's fair to say that Drupal Commerce is more complex than Shopify because Drupal was designed as an open-source CRM to begin with, and not a dedicated ecommerce solution. As a result, Drupal Commerce offers users a powerful ecommerce platform that's a little more complex.
Shopify
When it comes to ease of use, Shopify wins hands-down against Drupal Commerce. Although Drupal Commerce is a powerful ecommerce engine, its backend is somewhat complex. Conversely, Shopify has a very simple backend setup that is perfect for beginners or people with limited technical knowledge. So whether you are an individual or a business, you can quickly adapt to Shopify and start profiting.
Winner: Shopify
If you are more experienced, Drupal offers more features to grow your business. However, for beginners and those with limited technical knowledge, Shopify is much more user-friendly.
Drupal vs Shopify: Pricing
It's tempting for less experienced entrepreneurs to qualify their decisions based on pricing alone. Still, while pricing is an important factor to consider, it is only one part of a larger equation. The fact is that to operate an online business successfully, you need a platform that supports the aims of your business, satisfies customers, and allows your business to grow with consumer demand.
Drupal
As previously stated, Drupal is a free, open-source platform that anyone can download and use; if you have technical knowledge, you can also modify the source code and extend the capabilities of Drupal. However, if you don't have this technical know-how, Drupal can be an expensive option. Unlike Shopify, you might need to build the backend entirely, which can cost around $3000 for a pro-service.
Shopify
On the other side of the coin, you have Shopify, an extremely user-friendly platform with a huge community of users online. They offer a range of payment plans to suit users with different requirements or those at different stages of their entrepreneurial journey. You can sign up for a Shopify account for as little as $9.00 per month or as much as $299 per month with extended capabilities.
Winner: It's a tie
In terms of pricing, it's hard to pick a winner! On the one hand, you can't argue with "free," but Drupal does require a certain amount of technical knowledge to benefit from the free service, and otherwise, your one-off costs could be significant. On the other hand, Shopify provides a user-friendly experience for a monthly subscription fee that, while manageable, can be more expensive than Drupal long term.
Drupal vs Shopify: eCommerce features
It's clear that Drupal and Shopify are big hitters when it comes to online retail platforms, but which of them has better features? Once again, Shopify is the consumer's favourite because it's super user-friendly and provides all the essential features needed to open and operate an online store overnight. But arguably, Drupal has better features, free themes, and more personal customisation than Shopify.
Drupal
The main advantage of Drupal is that its open-source software can be modified by those who understand coding; this is very different to Shopify, where you have to accept the pre-programd themes, apps, tools, and features. Although Drupal doesn't have a set of themes, most Drupal users prefer to develop their own with source code. Drupal is also mobile-ready and suitable for integrations.
Shopify
Shopify provides far less flexibility and customisation than Drupal, but it makes up for that in other ways. The range of features offered by Shopify is mouth-watering, especially if you are at the door of your ecommerce mountain, looking upwards. You can build your custom shop with pre-made themes and domain name access. Shopify also uses an easy system that makes the job of site-building enjoyable.
Winner: Shopify
Overall, Shopify comes out on top with regards to features. Why? Simply because it offers so many of them and allows you to build an online shop as if you were playing Minecraft. On the other hand, Drupal provides endless potential for features, but these can only be unlocked if you have the technical know-how or you're prepared to pay a lot of money. Visit Shopify to view its full range of features.
Drupal vs Shopify: Mobile optimisation
With around 6.5 billion people using smartphones worldwide, you need an online store that's optimised for mobile. Not only does mobile technology grant users better access to your online outlet, but it also helps to target your products and services more efficiently and increase your traffic. So with this in mind, which is the most suitable ecommerce system to use, Shopify or Drupal? Let's take a look.
Drupal
When it comes to mobile technology, Drupal is just as strong as it is for web-based customisation. If you know how to write and modify the source- code, you can easily use Drupal as the backend of your mobile capabilities. The Drupal system can contain content, user management, business logic, and search functionality for mobile devices. It can also provide excellent and unique front-end services.
Shopify
Although Shopify doesn't have the same capabilities as Drupal when it comes to optimisation for mobile devices, it clearly recognises the importance of this functionality. Not every Shopify theme can be adapted for mobile devices, but the ones that can are useful. However, remember you need to test the theme for mobile before applying it; this can be done using Shopify's handy demo theme feature.
Winner: Drupal
When it comes to mobile device optimisation, Drupal wins hands down; it has more capability and can therefore optimise more easily and more uniquely than Shopify. However, the downside of Drupal is the source code; once again, you need to be familiar with the coding languages to get the most out of the platform. This means that Shopify is an excellent alternative, if a little mundane, for mobile stores.
Drupal vs Shopify: Themes, extensions and apps
People love Shopify for ecommerce stores because it gives you an out-of-the-box solution to opening an online outlet. By far, Shopify has the best pre-programd themes for ecommerce businesses as well as a wide range of helpful apps and extensions. So, how does the platform compare to Drupal, which has more flexibility and possibility? See below, where the two site builders go head-to-head.
Drupal
Drupal has no drag and drop functionality; in short, it doesn't do you any favours if you're new to programming. Drupal Commerce is the bare bones of website building, so you will have to roll up your sleeves and learn about coding if you want to build the perfect store. That said, if you put in the elbow grease, there's no limit to what you can achieve on the Drupal platform; it has incredible potential.
Shopify
There's a reason why Shopify is the number one ecommerce outlet building; it's because it is both easy to use and affordable. Although Shopify doesn't have the same potential for creating unique themes or adapting to mobile devices, it does offer a wide range of themes that can support more entrepreneurial endeavours. The themes and apps offered by Shopify are both user-friendly and customisable.
Winner: Drupal
Drupal is a clear winner when it comes to themes and extensions because it can help you build a unique online shop that's on-brand and stands out. The trouble is that to achieve the results you want with Drupal, you will either need some coding experience or be prepared to shell out around $3000 for a website builder. On the other hand, Shopify lets you adapt and customise existing themes for less.
Drupal vs Shopify: SEO integration
SEO integration is a major hot spot for online commerce platforms because, without SEO integration, you will struggle to get your online business off the ground. SEO is the way that search engines match users' queries to search results, so unless your online outlet is visible to search engines, it won't be visible to customers. Unsurprisingly, both of the platforms function well with SEO.
Drupal
Drupal has an SEO tools module that performs well at every level of SEO integration. This all-in-one suite is sophisticated, which is what you might expect from one of the leading design platforms; it provides SEO tools such as search engine reporting, search engine analytics, website optimisation tools, webmaster tools, and more. Once again, some knowledge of coding is advantageous on Drupal.
Shopify
Needless to say, the importance of optimisation for online commerce has not been passed by the programrs at Shopify. Like everything else on Shopify, the tools are accessible and provide a full suite of basic functionality to optimise your business. For example, you can find traffic information for your site and data that can help with customer segmentation. Also, you'll find tools to help you with your on-page optimisation.
Winner: Shopify
Overall, Drupal has a more sophisticated suite of SEO tools, but again, it requires some coding knowledge to make everything work harmoniously without falling into a pit of despair. Although Shopify might not provide a level of sophistication to match that of Drupal, it does offer plenty of functionality to enable your business to flourish online. For this reason, Shopify takes the prize!
Drupal vs Shopify: Payment systems and transaction fees
Of course, one of the most important aspects of ecommerce is the payment side of things; this is something that you want to get right because it can seriously affect your income streams. These days, online shoppers expect a payment system that is streamlined, secure, and efficient. They also need one that's compatible with their payment methods, so how do Drupal and Shopify stack up on payments?
Drupal
As an open-source content management system, it's fair to say that payment systems and transaction fees are not a top priority for Drupal. This is quite clear from the level of optimisation you can find in the suite of tools. While almost any payment system can be developed using the Drupal software, it can take time and expertise to get the outcome you imagine when you first set up your business.
Shopify
On the other hand, Shopify is excellent when it comes to payment systems. As a dedicated ecommerce platform, Shopify has a suite of drag and drop tools that you can use to create a user-friendly payment system that works. As a result, not only will your online outlet have a payment system that looks sleek and modern, but you can set up payment options in collaboration with 100 payment gateways, like PayPal.
Winner: Shopify
When it comes to payment systems and transaction fees, Shopify comes out on top. Not only does it provide a more user-friendly experience when setting up your online retail outlet, but it also avoids charging you any transaction fees if you use the Shopify platform. Third-party payment systems might incur transaction fees of around 2.5%.
Drupal vs Shopify: Security
Nowadays, the security of your website or store is a top priority. Not only do you need to protect your systems from hackers and your brand's reputation, but you also must protect your customer's data and payment information stored on the system. With this in mind, what is the best platform for security purposes – Drupal or Shopify? Let's dive in and take a look at the pros and cons of the platforms.
Drupal
Overall, Drupal does a good job in terms of internet security. It handles PCI compliance requirements, database encryption, and releases updates and patches that help keep the platform secure in the face of recent cybercrime developments. However, like the majority of online platforms these days, Drupal is not immune to security threats, and you must install SSL certificates manually.
Shopify
When you compare the two platforms directly with regards to security measures, there is a tie overall. Both platforms offer SSL encryption and regular updates to counteract cybercrime. In addition, Shopify has strict payment card industry security that isn't available on Drupal. In part, this is due to Shopify having better payment processing facilities than Drupal; it also has automatic SSL certificates in place.
Winner: Shopify
Head-to-head there is little difference between Drupal and Shopify when it comes to security protocol. Both platforms offer up-to-date security measures and an SSL certificate to secure the website through encryption. However, Shopify may take the prize by a hair's breadth because of its integrated security profile. Once again, you need to know what you're doing to secure Drupal.
Drupal vs Shopify: Customer support
When you encounter problems with your online retail business, it's good to know you have someone to turn to, someone who can assist you with the functionality of your business without losing any downtime. Remember, technical errors are the norm, not the exception, so it pays to choose a platform with an excellent support network or to know exactly how to find the support you need to operate.
Drupal
Drupal does not have the same attentive production team that Shopify users enjoy; instead, it has a wide internet community of novices and experts who can assist you through forums and articles. Drupal is one of the most extensive and well-loved production platforms with some incredible source-code functionality; for this reason, it's worth considering learning and working with the Drupal platform.
Shopify
Unlike Drupal, Shopify has a dedicated team waiting to take your inquiry and solve your issues on an ad hoc basis. You can contact the Shopify team through the Help Centre, the Forum, the Chat facility, or through e-mail. No matter what aspect of the platform you are struggling with, Shopify has a dedicated team member waiting to assist you. These departments include sales, SEO marketing, coding, and more.
Winner: Shopify
If you don't have much experience with the Drupal platform, it's a better idea to use Shopify. Shopify is optimised for people who don't know much about coding but understand how to operate a retail outlet. With a dedicated customer service team on hand, any problems you encounter can be resolved quickly, reducing the downtime of your business.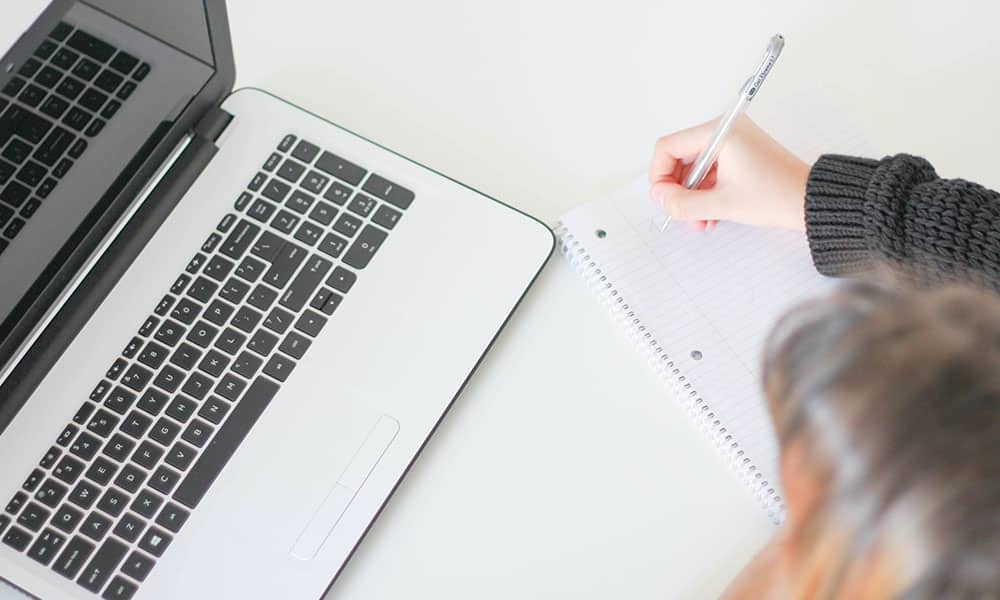 Conclusion
The debate rages on; Shopify or Drupal? In short, both of these platforms can create excellent online retail opportunities, and both have their advantages and drawbacks. For example, if you want a unique website that costs less in the long run, then you might want to learn Drupal's source code; on the other hand, if you're short of time, there's only one winner – Shopify.
Don't hesitate to get in touch with our eCommerce designers.
FAQs
Is Drupal a dedicated eCommerce platform?
The short answer is yes; the longer answer is not quite! Drupal can be a dedicated e-commerce platform if that's what you need it for, but it's primarily a formidable open-source content management system in the same league as WordPress and Joomla. As with other CMS platforms in the niche, Drupal has a powerful e-commerce engine that gives you complete control and a world of support.
Is search engine optimisation important for an online store?
Yes, search engine optimisation is not just for blogs and websites; it is the technology used by search engines to identify the highest standard of content on the web to accurately match content to search engine queries. If you want to put your products in front of customers and rank highly on the search engine results pages, you need to optimise your on-page SEO and source quality backlinks.
Can I switch my existing website to Drupal or Shopify?
Yes, but not every website platform is compatible with Drupal and Shopify. Let's say you have an existing e-commerce store set up on WooCommerce, but you want to switch platforms. When you sign up to Drupal and Shopify, you are given the option of whether you wish to transfer your store from an existing platform. Simply check the list to see if your store is compatible with the new platform.
Is Drupal or Shopify cheaper in the long run?
Both Drupal and Shopify are not as affordable as they seem on the face of it. Shopify offers very affordable monthly plans for e-commerce stores – only $9.00 per month for Shopify Lite – but as you build your store, you might notice this monthly cost increasing. Similarly, Drupal is free to begin with, but its backend needs developing independently, which can cost you a few thousand dollars in the long run if you hire a professional.
To your success,
Jackson