Below, we'll talk you through the ins and outs of hosting your eCommerce site, the pros and cons of using hosting platforms, and why you should choose our team to help you build a winning Shopify website.
E-Commerce Web Hosting
eCommerce is on the rise, thanks to our increasingly digital world. Therefore, it feels more crucial now than ever to take your business online. Whether your business is big or small, using an eCommerce hosting platform to set up an online shop is an excellent move in today's climate.
eCommerce web hosting provides a whole variety of tools to ensure that your online shop runs smoothly. Picking the right hosting provider for your site depends on your budget, the number of sales you anticipate, and the amount of traffic you expect.
eCommerce hosting provides your site with the capacity to process orders to your online store, creates the "shopping cart" feature, and allows your customers to have a safe and secure shopping experience by protecting their card details.
Some eCommerce hosts will go beyond these standard features and can gather data that can help site owners understand trends and demographics in their online store.
What Is Shopify?
Founded in 2006, Shopify is an eCommerce hosting provider that helps business owners take their shop online. You pay for Shopify via a subscription service. The website builder allows you to design your online store to your preference, as well as providing you with access to important data from your shop.
The eCommerce store provider ties together functionality that would normally come from various applications and systems. As a result, it is the most fuss-free way to deal with all your business needs.
Shopify covers any upgrades and changes that may need to be made to your site, making the process of running an online shop as stress-free as possible for their clients.
Shopify is compatible with several devices, meaning you can manage your business and keep track of sales and inventory from your mobile phone.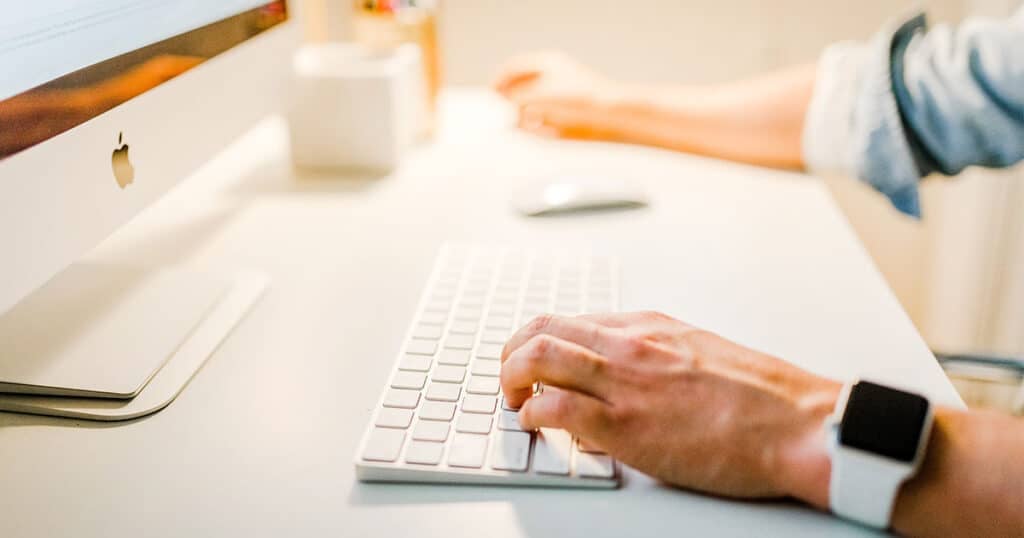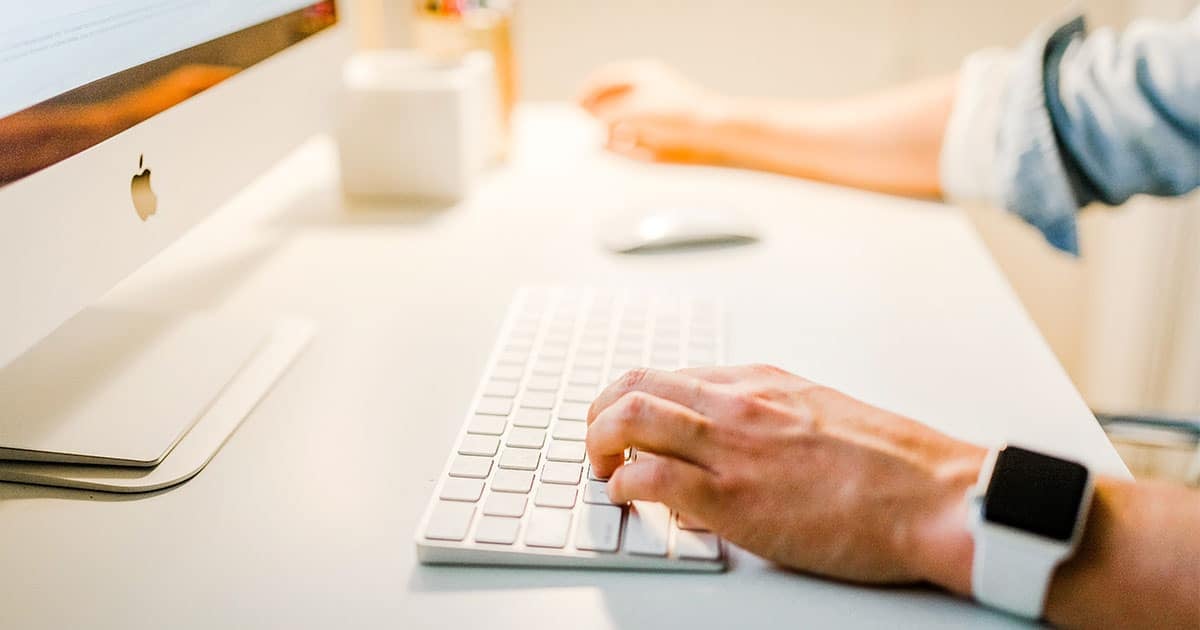 Hosted Vs Self-Hosted E-Commerce Platforms
Hosted eCommerce platforms provide you with all the systems you need to run a successful online store all from one provider. The web hosting provider will make your shop functional and present data to you in a straightforward and understandable way.
An eCommerce hosting platform is perfect for those who are not particularly tech-savvy and cannot afford the time to get clued up on various systems. This is the quickest way to set up a website, as the hosting platform does the majority of the technical bits for you.
Web hosting platforms like Shopify will charge users via a subscription service, normally with different rates depending on what kind of tools and access that you will require for your store.
Some web hosting sites may take a portion of your shop's earnings for you using their services.
A self-hosted eCommerce platform is made by the owner of an online shop themselves. You have to set up a server by yourself and then keep track of your earnings, shipping, and other data without additional support.
You have slightly more creative free-will with a self-hosted eCommerce store as you have full control over every aspect of it – you are not following any kind of template, which is often the case with hosting providers.
However, setting up a self-hosted platform can be very difficult, especially if you are not very technologically minded.
When To Use An E-Commerce Hosting Provider
If you are looking to take your small business to the next level, creating an online store may seem like an excellent option. Whether or not your current shop is based on a social media site or you have a shop with physical premises, an online store is always a valuable feature for your business.
Using an eCommerce hosting platform is a great way to set up your business online. The website builder creates an easy-to-navigate online store for your customers to use, as well as for the shop owners to track their growth and profit.
Taking your shop online is an excellent way of gaining customers as it gives many potential clients from far and wide access and exposure to your business.
Pros & Cons of Hosted Platforms
So now that you have a better understanding of eCommerce hosting let's look at the advantages and disadvantages of using a hosted platform.
Advantages of a hosted platform
A lot of the tricky bits of running an online store are managed for you. The web hosting platform will deal with any important system upgrades and the security surrounding your store.
This saves you a lot of time and stress as you never have to worry about the stability of your website – your provider will deal with any issues for you.
Hosted platforms have everything you need all in one system. Therefore, you do not need to keep track of anything outside of the hosting platform. With a self-hosted platform, you would likely have multiple systems on the go to keep track of stock, site security, and profit. A hosted platform keeps running an online business simple and compact.
If you are keen to get your online shop up and running as soon as possible, a hosted platform is the best way to do this. The set-up from the website builder is pretty much instant – you just have to tweak and customise the site to suit your brand's image. Then, once you are happy with the layout of your site, you are ready to go!
Hosted platforms also tend to be very easy to use. They are made for people who don't know how to build websites from scratch, so of course, they aim to be as user friendly as possible. This prevents you from wasting time trying to get to grips with particularly tricky systems.
Potential drawbacks of a hosted platform
The price of using a hosted platform may increase the more successful your online shop becomes. This is because you will likely need to install more features as your site gains more and more traffic, and these features tend to come with pricier payment plans. If you are working on a tight budget, this might be off-putting.
You also have limited creative control over your store. Due to your site being made by a website builder, you will be using various templates to design your site. As a result, you may not be able to make your store exactly to your liking as it might not be possible with the templates that are available to you via the hosting platform.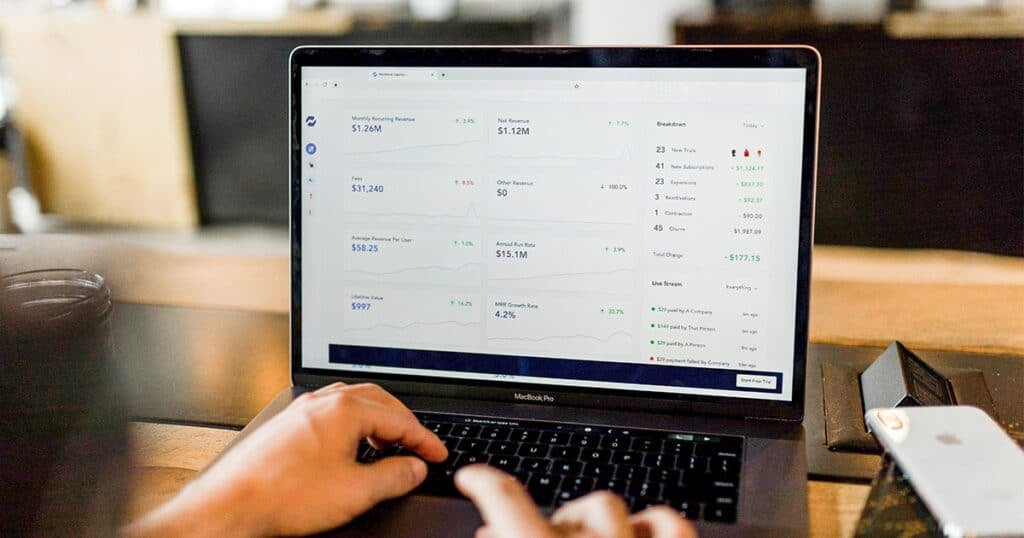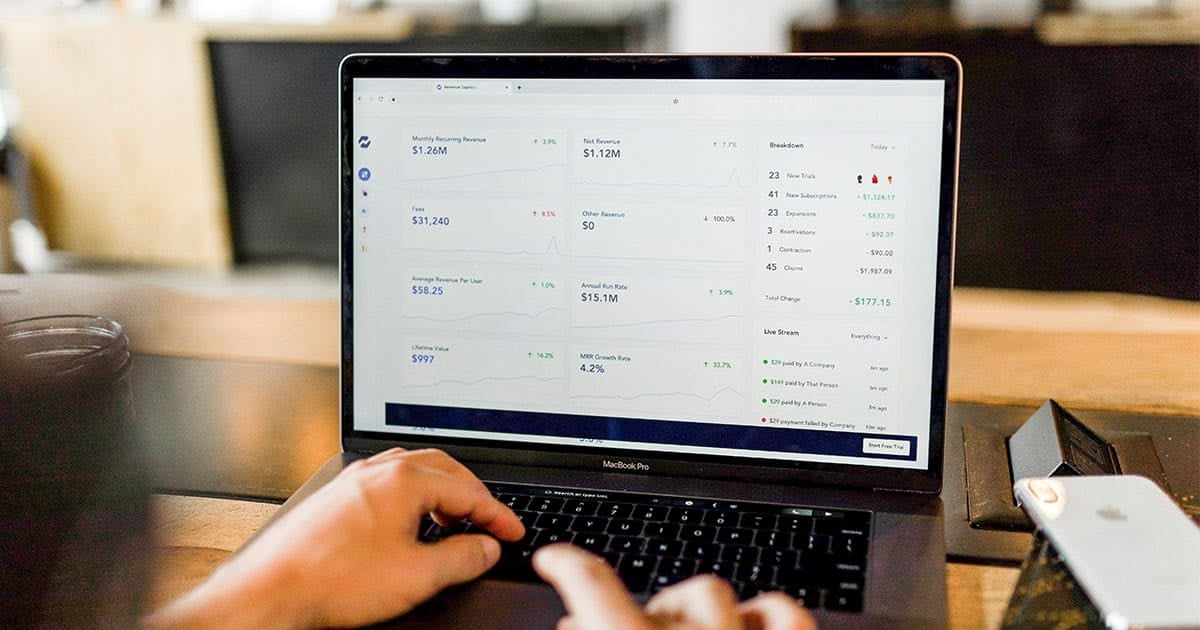 Creating An E-Commerce Site With Shopify: The Process
Creating an eCommerce site with Shopify is pretty simple! Our steps below detail the process of setting up your eCommerce store.
First things first, you need to add your products. They are the most important feature of your website, and everything else on the site should revolve around them. Think of who your target audience is and write product descriptions with them in mind. Provide any relevant information on your product pages, such as sizing and materials.
This is optional, but there is a feature to stop selling items once they have gone out of stock. This prevents shipping delays and angry customers from demanding their money back when they have not received a product within an appropriate timescale.
Set the prices for your products. You can adjust these at any point, so it is still possible to increase or decrease your prices after the initial set-up of your website.
Create important pages for your website. You can do this by pressing the button that reads "Online Store>Pages." This allows you to make informative pages for your site, such as an FAQ page, an about page, and pages about shipping and returns policies. These pages create a bit of trust between your brand and the customer.
Next up is one of the most fun parts of the whole process – customising the layout of your online shop! The design of your website is crucial as it gives shoppers an idea of what your brand is all about. Your homepage has to be eye-catching and exciting – make potential clients want to explore your store!
It is now time to set up your shop's shipping. You can pick from a variety of shipping strategies depending on what is best for your business needs. If you are shipping internationally, you can set different shipping rates for different zones.
You will now need to set up a tax system for your site. Shopify will do the majority of the tricky bits for you – simply set your tax regions, and you're good to go!
It's now time to choose what payment provider your eCommerce store will be using. You can do so via the Settings>Payments tab in the website builder. You can also change the currency under the Settings>General tab to set what currency your store will be operating in.
After this, you're ready to go live! You can play around with various tools in the Shopify app to get your website exactly how you like it. However, at this point, you have everything you need in place to launch your online shop.
Why Choose Shopify As Your Hosting Provider?
Shopify is globally renowned for being the best eCommerce hosting site available. However, if you need any more convincing as to why you should use Shopify to set up your online shop, check our list below of what we believe makes Shopify as great as it is!
Unlimited bandwidth
Shopify has unlimited bandwidth. This means that no matter how busy or popular your Shopify store is, you will not have to worry about your site glitching or going down. Even as your site gains more traffic, you will not encounter any issues on your site because of this.
Limited bandwidth can cause your business to lose money as it can prevent customers from being able to shop. However, because Shopify is such a strong and reliable eCommerce host with unlimited bandwidth, your site will not encounter any of these problems.
Most powerful e-commerce platform
Shopify is used for massive brand names, such as Nestle and Red Bull. These brands make millions every year and therefore need a powerful eCommerce host to support their sites. This itself should be a sign of just how dependable Shopify is as a host if such popular and successful brands rely upon them.
Shopify also has a support team available for you to contact 24 hours a day, 7 days a week. This means that if you are having an issue with your site, there is a team of experts that you can reach out to immediately. There is no waiting about for a fault in your website to be fixed for prolonged periods. The efficiency of Shopify's help team makes them such a slick and powerful brand.
Shopify also provides websites with extremely fast load speeds. Customers will be served on the online store quickly and efficiently, which will likely encourage shoppers to come back and use your shop again. A fast and easy to navigate website is guaranteed when you build your shop with Shopify.
14-day free trial
Shopify offers a 14-day free trial, allowing customers to try before they buy. If you realise that Shopify is not the eCommerce hosting site for you and your brand, you won't be out of pocket.
Shopify is not money-hungry, nor are they trying to force prospective clients into using their brand. Instead, they want to ensure customers are completely satisfied before they commit to a subscription.
Shopify also offers many different subscriptions that come at different rates. The eCommerce hosting platform aims to have a subscription service that suits every business regardless of budget. Subscription rates range between $29 and $299 a month.
Free SSL certificate
Shopify provides users with a free SSL certificate. SSL certificates provide your site with additional security by encrypting credit card information and any other data that comes through your website at any point. This makes your store a safe and reliable place for customers to shop.
Shopify providing clients with a free SSL certificate puts them a step above most other eCommerce hosting providers. They are determined to create only the most secure and stable websites for their clients.
Create A Shopify Store With White Peak Digital
Here at White Peak Digital, we specialise in web design and digital marketing. We've helped our clients across Australia create their dream websites and online stores. We do this by creating WordPress sites for our clients, working closely with them to get a strong understanding of their vision and goals.
However, you may be wondering about how to set up an eCommerce store using our services. While we can create an online shop using WordPress, we can design you a Shopify hosted store. Whilst there is more room for customisation with WordPress, we can still help you achieve your dream online store using Shopify.
Having a well-designed website is a vital element in the success of your site. If your site does not automatically represent the essence of your brand at first glance, it is unlikely you will capture the eye of your target audience. Having an exciting website homepage that shows what your store is all about is crucial if you want to bring in customers.
Investing in a web designer's services to do so is, therefore, a wonderful investment. Here at White Peak Digital, we have staff who have years of expertise in the setup and layout of a website that will entice customers. They are pros at combining aesthetic and brand image with eCommerce functionality.
We can also help clients with SEO to ensure that their eCommerce store is gaining as much traffic and, therefore, as many potential customers as possible. Our goal is to make your website perfectly customised to your specifications and accessible and exciting to your clients.
If you choose to work with White Peak Design, your subscription fees will become part of your overall cost for our services when we set up your website. Contact us today to enquire about how we can help you build your eCommerce store and take your brand to the next level.
If you are still not completely sold as to why you should work with web designers to optimise your site, we have a free guide that you can access that will walk you through just how important each section of your website is and what kind of content it needs to be successful.
The guide talks you through the importance of having high-quality content pages and how this is the key to having a successful and high-earning business. It also shows you how to reach out to customers who have abandoned their cart and encourage them to finish their sales.
On top of this, it will teach you about the importance of email marketing, setting up brand pages, how to utilise coupons to boost sales, and much more.
Anyone can set up a working website by themselves. However, if you are looking for something that sets you apart from the rest and will make you stand out against your competitors, get in touch with us here at White Peak Design.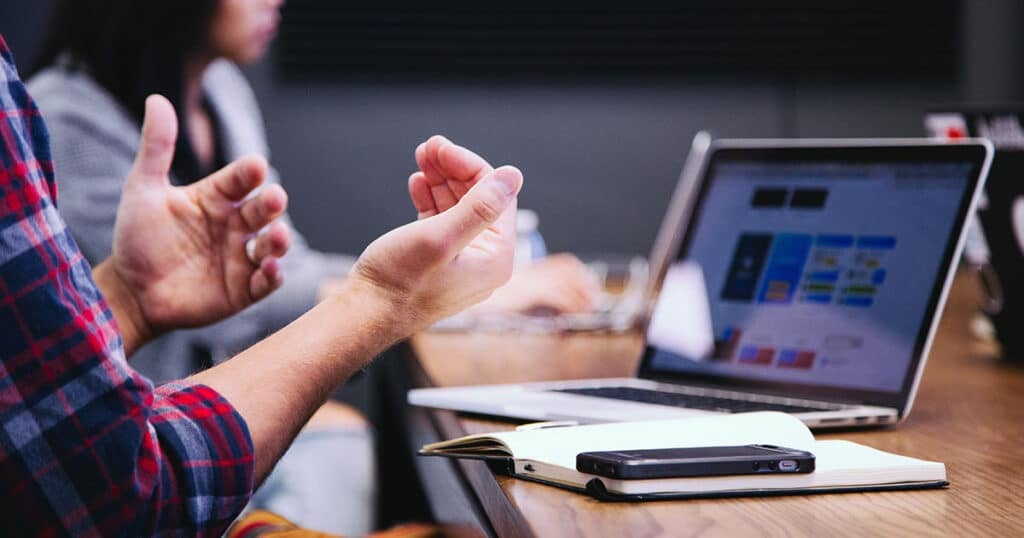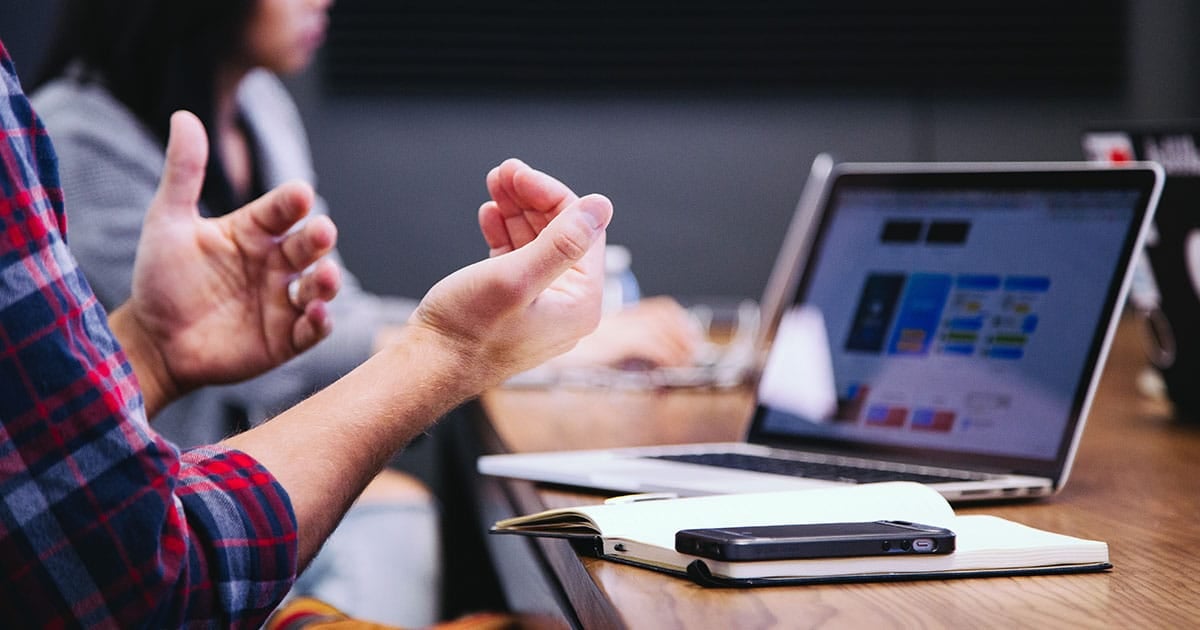 FAQs
What hosting provider does Shopify use?
Shopify itself is the hosting provider. However, they work with Fastly, which provides them with their CDN (Content Delivery Network).
Fastly pride themselves on their security, speed, and innovation. Fastly allows every Shopify site to be a fast and safe store for customers to shop with.
Is Shopify good for hosting?
In short, yes! Shopify is revered as being one of the best eCommerce hosting platforms money can buy. Shopify is so easy to use for even the most technically inexperienced customers. They keep track of inventory and data for you, as well as providing automatic updates to your online shop to ensure that it is always running to the best of its ability.
It is also known for its fast load speeds and secure checkout service, meaning that customers of any Shopify online store have a great experience too!
Which hosting is best for an e-commerce store?
We would recommend Shopify as a host for any eCommerce store. They are fast, powerful, and have a huge support team on hand to help you with any queries about your site at any time of day.
Shopify has various templates for you to design your website with so you can create your dream site for your brand.
Shopify also deals with the most difficult parts of running an online shop, meaning their users never have to stress about servers or security issues.
To your success,
Jackson