Shopify and Squarespace are both website builders that are designed to make setting up an eCommerce platform as easy as possible. At the same time, they are quite different and it can often be pretty hard to know which one to choose.
We're going to tell you all about Shopify and Squarespace, the advantages and drawbacks of each platform, and which one we'd recommend for people building their first eCommerce store.
What Is Shopify?
Before we jump into our Shopify vs Squarespace comparison, it's probably best to give a quick rundown of each website builder. We'll start with Shopify, which has taken the world by storm since it emerged as one of the best eCommerce platforms in 2006.
In its simplest form, Shopify is an application that allows people to sell products online. Now, this might not sound too special, but it is the way that Shopify goes about this task that has encouraged so many businesses to get on board.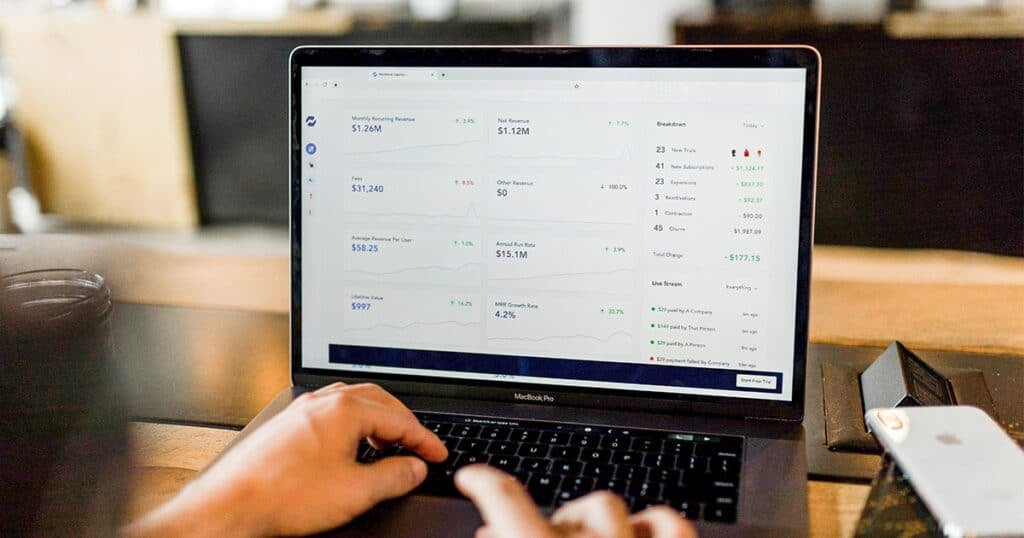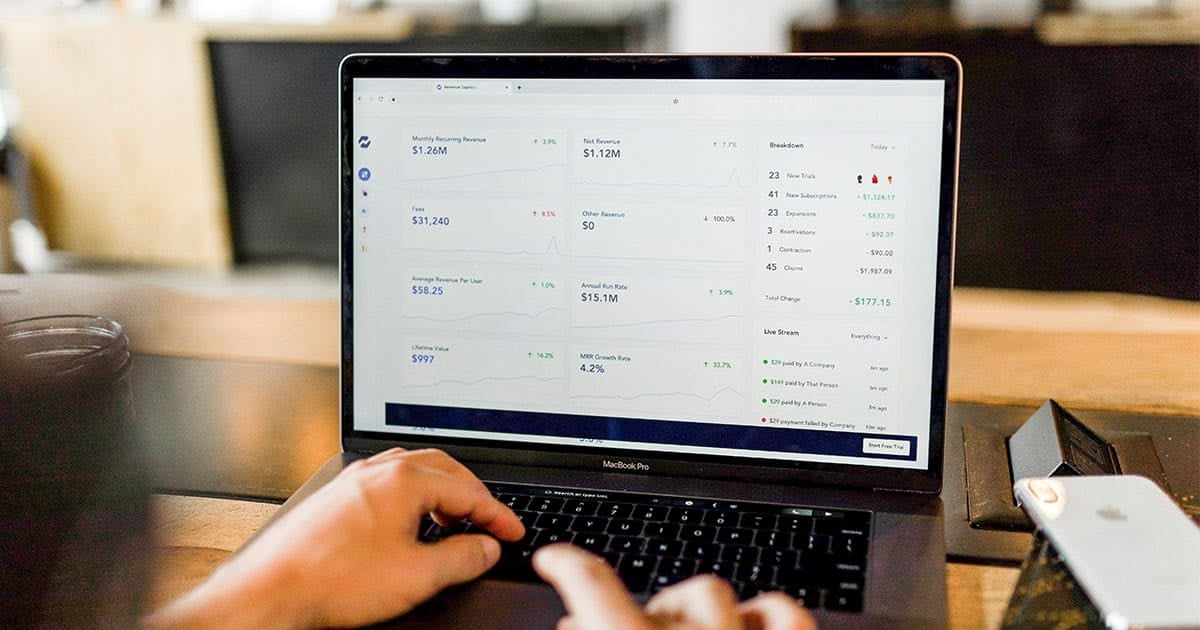 At Shopify's core is a powerful content management system. Shopify isn't just an add-on for pre-existing websites (although it can be used in this way), it is a platform that can build a website from scratch.
This is what separates Shopify from many other eCommerce tools on the market. Shopify is a true all-in-one solution for an eCommerce entrepreneur – it provides everything you could need to set up an eCommerce store and offers valuable management tools to help business owners work towards their goals.
For more information on Shopify, check out our Shopify developer solutions.
What Is Squarespace?
Squarespace is the other eCommerce platform that we'll be looking at. Like Shopify, Squarespace is a powerful website builder that many businesses use to set up their eCommerce stores.
However, unlike Shopify, Squarespace is not designed solely for eCommerce. Instead, users can set up regular websites that don't have a built-in store. Of course, this has its pros and cons, which we'll get onto as we go into the head-to-head.
Squarespace's popularity has boomed over recent years thanks to their highly effective marketing campaigns. They have targetted relevant influencers on social media to promote their platform, and this has definitely worked.
When you first go onto Squarespace's slick website, you can immediately see what they're all about – eye-catching website templates, intuitive web design, and a modern approach. The fact that you can integrate an eCommerce store into their websites is definitely an intriguing prospect.
Want more information on the ecommerce benefits Squarespace provides? Check out our ecommerce website design solutions.
Why Use A Website Builder Like Shopify Or Squarespace?
So, why should you use website builders like Shopify and Squarespace over building an eCommerce store from scratch?
Well, the main reason is that it is much, much easier. Building your own eCommerce store is definitely possible, but for a beginner, it would be very difficult. You have to think about product pages, checkout stages, website security and more.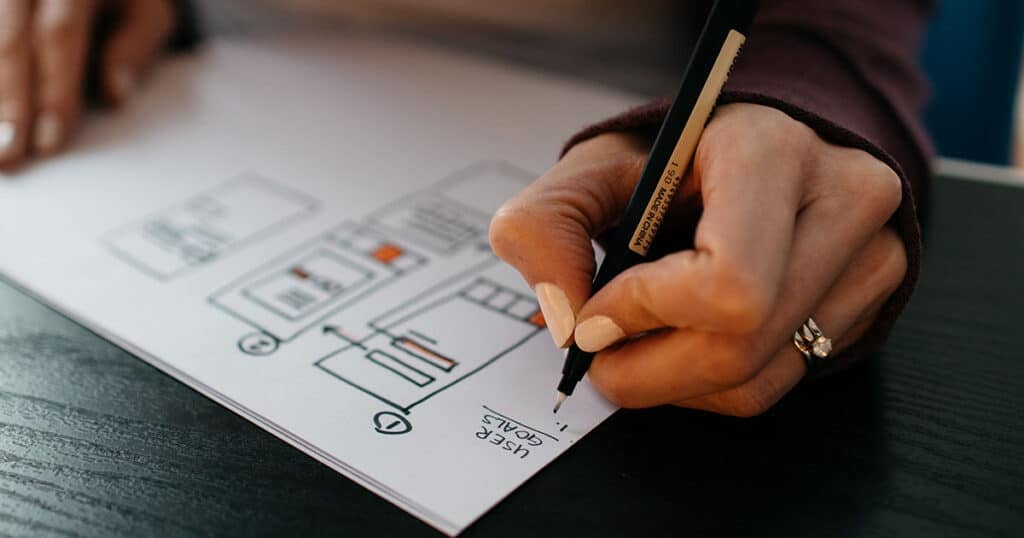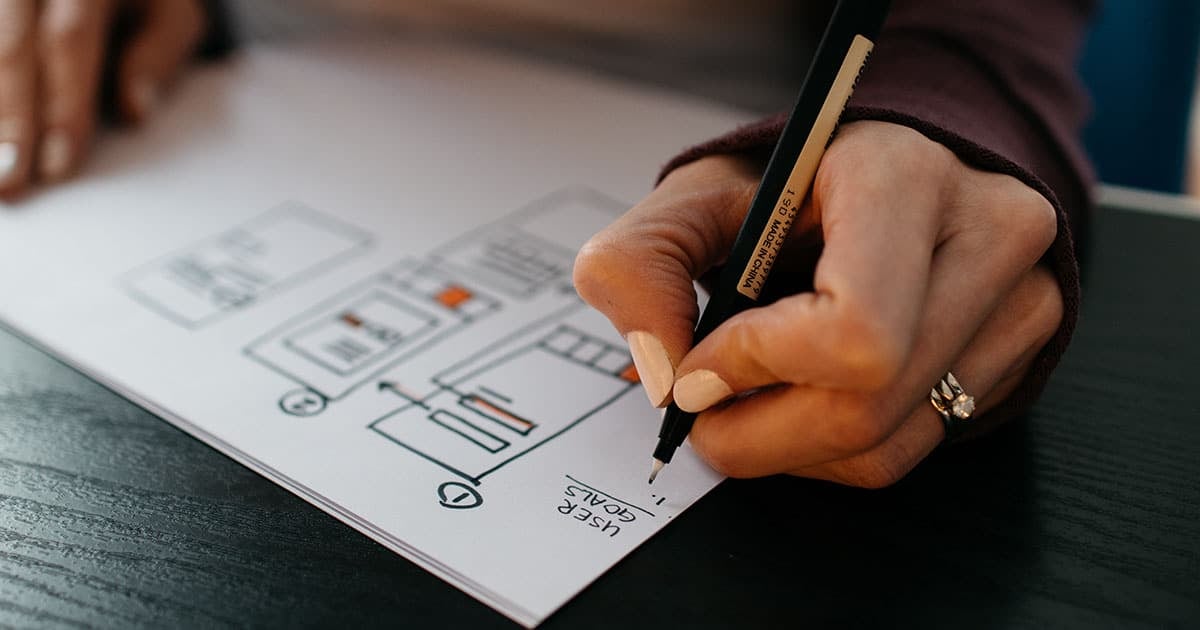 If you don't have a good knowledge of web design procedures, then building your own store is going to be almost impossible. Alternatively, you could look to hire a company to build you a bespoke eCommerce platform, but this is likely to turn out pretty expensive.
In our opinion, eCommerce store builders like Shopify and Squarespace offer an impressive service at fairly reasonable prices. The fact that are so widely used by businesses around the world should tell you all you need to know about these platforms.
Which Platform Should You Be Using For Your eCommerce Business?
In truth, you can't go wrong with either Shopify or Squarespace as your website builder. But you've clicked on this article because you want to know which one is best.
Below, we'll take you through the key categories that define a great website builder. We'll explain how Squarespace and Shopify fare in each one and let you know which one we think is best in every category.
At the end of the next section, you'll hopefully have a good understanding of the pros and cons of these eCommerce platforms and be able to make an informed decision as to which one is better for you.
Shopify vs Squarespace: Head to Head
Shopify vs Squarespace: Ease Of Use
When you're using a website builder, ease of use is one of the biggest things that is going to influence the quality of your experience. A platform that is simple and intuitive will allow you to produce the best website possible, whilst one that is not easy to use is likely to hold you back.
Thankfully, Shopify and Squarespace both recognise this issue and have clearly designed their platforms to be as accessible as possible to their users. Let's take a look at the specific features that improve the ease of use for each one.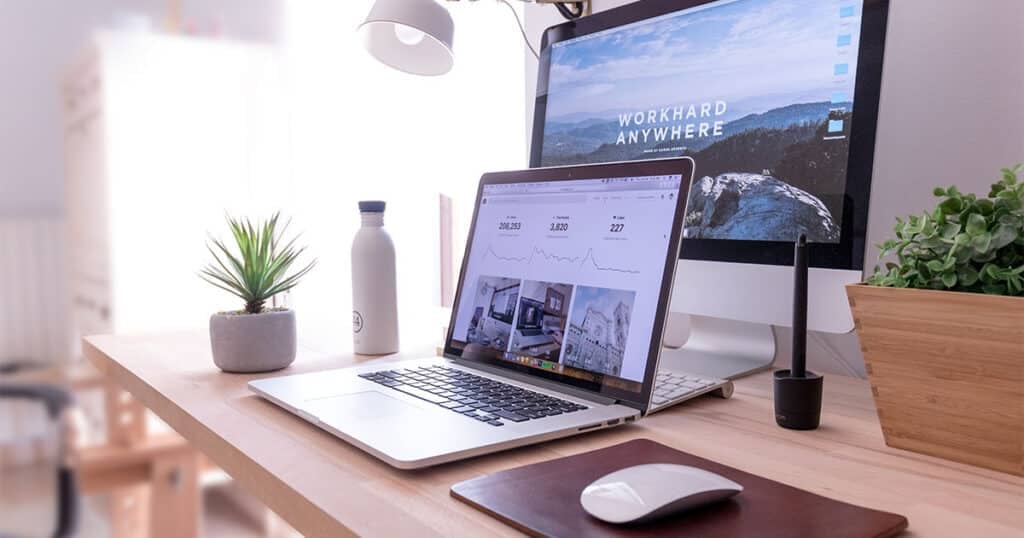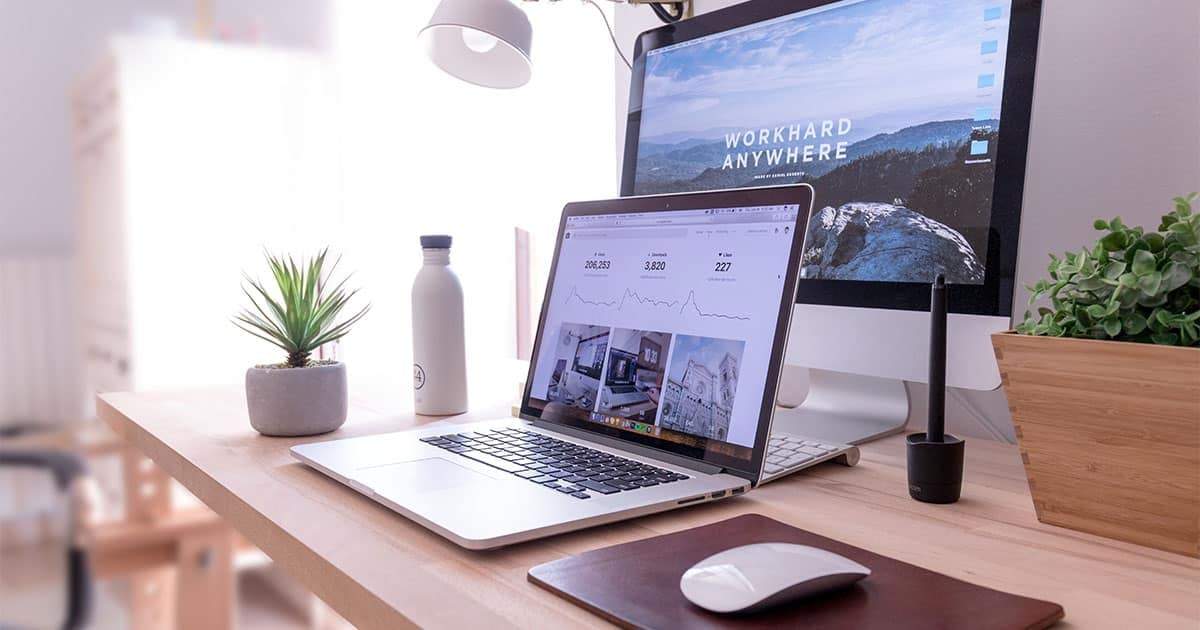 Squarespace is a platform that has made ease of use one of its primary goals. Despite this, users are still able to craft extremely attractive and professional-level websites. Squarespace is built around its selection of 'Templates', which can be easily edited to suit different companies.
Shopify takes a similar approach, but calls their templates 'Themes'. Again, users are free to edit themes as they please and Shopify's editor makes this process an absolute breeze.
Since Shopify is a dedicated eCommerce platform, building an online store is very intuitive. Squarespace isn't specifically designed for selling online, but its store construction is still easy to operate and understand.
Verdict
When it comes to user experience, there is little to separate between Shopify and Squarespace. Even though the process of adding products to a Shopify store is slightly more intuitive, Squarespace makes up for this through their extremely accessible editor layout.
Shopify vs Squarespace: Value For Money
For most business owners looking to set up an online store, value for money is probably going to be the main thing they are considering. This is especially true for small business owners who don't often have the resources to chuck at an expensive website.
The cost of Shopify and Squarespace can be split up into a few categories:
Pricing Plans
Both Shopify and Squarespace are built around subscription plans. However, they both allow users to set up a website and see what it looks like using a free trial before they buy.
There are three different Shopify subscriptions – Basic Shopify, Shopify, and Advanced Shopify. Basic Shopify is a solid option for new businesses, whilst Shopify lets you incorporate a physical store. Advanced Shopify is the most expensive of the bunch and is recommended for fast-growing businesses with multiple store locations.
Here are the Shopify prices at the time of writing:
Basic Shopify – $29 USD per month
Shopify – $79 USD per month
Advanced Shopify – $299 USD per month
Squarespace offers its users four different pricing plans. Only three of them allow for the selling of goods, and these are Business, Basic Commerce, and Advanced Commerce. All of them have similar features, but as you go up in price you get access to lower transaction fees and more features, such as Abandoned Cart Recovery.
Current Squarespace pricing:
Business – $18 USD per month
Basic Commerce – $26 USD per month
Advanced Commerce – $40 USD per month
Transaction Fees
Transaction fees are the expenses charged by Shopify or Squarespace when you make a sale. The transaction fee charged will change depending on which pricing plan you choose:
Shopify
Basic Shopify – 2% charge per transaction
Shopify – 1% charge per transaction
Advanced Shopify – 0.5% charge per transaction
Squarespace
Business – 3% charge per transaction
Basic Commerce – 0% charge per transaction
Advanced Commerce – 0% charge per transaction
Verdict
As you have probably worked out, things can get quite complicated when it comes to saying if Shopify or Squarespace offers better value for money. At first glance, it might be fair to say that Squarespace turns out cheaper – the Commerce plans transaction fee is 0%, and Commerce Basic can be had at a lower price than Basic Shopify.
Having said that, the answer might not be that easy. You also have to take into account that Shopify properly integrates physical stores into their services. There are also credit card fees to think about, which can be different for every bank.
Overall, we'd say that value for money isn't going to be what helps you decide between Squarespace and Shopify. Neither of the platforms is going to be ripping you off, and in our opinion, both offer a decent service for the price.
Shopify vs Squarespace: Website Security
For online stores, website security is an extremely important factor to consider. Wherever money is going to be exchanged, it's essential that your platform is taking the necessary steps to ensure that you and your customers are staying safe.
Shopify was designed from the ground up with security in mind. It is a high-security SAAS platform and integrates SSL certificates into all of its users' stores. They also have a dedicated team of security experts that work solely on responding to any new threats that come Shopify's way.
Squarespace also provides free SSL certificates to anyone who sets up a website on their platform. SSL keeps connections secure and prevents hackers from being able to impersonate website owners. Squarespace offers HSTS encryption for anyone looking to take their security to the next level.
Verdict
Squarespace and Shopify each have robust security measures in place to protect their users. If we had to say which one was more secure, we'd probably go with Shopify. This is thanks to their dedication to stamping out security threats by investing in a full, dedicated team.
Shopify vs Squarespace: Payment Options
One way to improve customer experience with online stores is to offer them a number of different payment options. Some people prefer to pay by credit card, whereas others like to spend through a platform like PayPal.
Squarespace includes a few different sales tools that store owners can choose from – Stripe, PayPal, and Square. Stripe is a secure payment gateway that lets customers pay via Visa, Mastercard, AmEx, and other providers. Square is a gateway that is primarily used if your business also accepts payments in person.
Shopify takes a slightly different approach to payments. They have their very own gateway called Shopify Payments. Shopify Payments is a very simple platform that offers an easy experience for customers and store owners. Shopify Payments accepts money from all the major payment methods.
Alternatively, Shopify users can decide to integrate a third-party payment gateway into their site. This will attract many business owners as they may be able to reduce their fees. Setting up a third-part gateway can be a bit of a hassle though.
Verdict
In the payment options category, we're giving the crown to Shopify. Even though it only has one built-in option, the potential to integrate other third-party providers is too good to ignore.
Squarespace vs Shopify: Customisation
Since Squarespace and Shopify both rely on a template-based system, customisation is needed in order for users to be able to craft websites that are unique to their businesses. Having a website that stands out from the crowd is important if you want to attract new customers.
With Shopify, customisation is made very easy. Adding images and text is simple with the editor tools, and colour schemes can be altered for every theme. You can also change fonts across the website, which can have a massive impact on how your pages look.
Squarespace templates are also highly customisable. Initially, Squarespace lets users choose from a range of templates that are already optimised for different kinds of businesses. This provides a great starting point and the Squarespace editor allows for in-depth customisation.
Even Squarespace websites that are built around the same template can look completely different when they've been tinkered with. Page creation is also super simple with Squarespace, and you can have an eCommerce website ready to go in no time.
Verdict
Overall, we'd recommend Squarespace as your website builder if customisation options are your main priority. The best part is that Squarespace websites consistently manage to look fantastic, no matter the changes that users make to the base templates.
Shopify vs Squarespace: Digital Marketing Options
As your online store starts to become more established, you might be tempted to start looking into digital marketing options to increase your reach. This could be SEO based, or just a simple campaign to share some of your products on social media.
With Squarespace, you are able to integrate SEO into every one of your product listings. This won't propel your store to the top of Google by itself, but it's nice that Squarespace has put something in place to help you out.
It's also really easy to share products on social media using Squarespace. Each product page has a share button that you can use to quickly distribute product information. This is much easier than having to prepare your own posts all the time.
Since Shopify is built specifically for online stores, their websites are already pretty well optimised for search engines. Shopify has managed to ensure that all your product pages will have good SEO built-in to them automatically, by using the formats the search engines want to see.
Shopify also lets users easily integrate email marketing and social media advertising. These are both popular digital marketing methods that many business owners would be keen to use.
Verdict
It's quite hard to separate Squarespace and Shopify in this category. They both integrate SEO very well and provide extra options for social media sharing and advertising.
If you want to make these processes as simple as possible, then we'd probably recommend going with Squarespace. Even if you have no digital marketing knowledge, you'll still be able to use the Squarespace features to your advantage.
Squarespace vs Shopify: Performance Monitoring
The final category that we're going to investigate is performance monitoring. This is the process of keeping track of how your website is performing and collecting information that can be used for analysis.
The most popular way to do this is through Google Analytics. Analytics is a free Google platform that gives business owners an insight into the size and nature of their audience. They can see the main demographics that visit their sites, as well as their average browsing time and other metrics.
With Shopify, Google Analytics can be integrated into a website with ease. All you have to do is paste your Google Tracking code into the Analytics box on your Shopify site. There are plenty of tutorials online if you're not sure how to do this.
Squarespace does this in the very same way. You can simply paste your code into your Squarespace site and you'll immediately be able to access your traffic information. This information can then be used to work out where you need to make improvements.
Verdict
There really is no difference between the two platforms when it comes to performance monitoring. Both of them make it just as easy to trace key website statistics.
Shopify vs Squarespace: How To
Now that we've gone through some of the key factors of an eCommerce site, let's take a look at how you can build a website on each of the platforms.
Be sure to pay attention to this section since the creation process could be the thing that makes up your mind. Building a website through Shopify is quite different to WordPress, and different people will prefer each one.
In general, both of these platforms make website building fairly accessible. However, they each have their own quirks that you should be aware of. We'll start by explaining how you can build an eCommerce business website using Shopify.
How To Set Up A Shopify eCommerce Store
Shopify is packed with features to make building your store as simple as possible. This guide will focus on how to build a Shopify site using the 14-day free trial, after which you can decide which paid Shopify plan you'd like to go for.
Step 1: Sign up for Shopify
To get started on your website building journey, you'll need to set up an account with Shopify. To do so, head over to Shopify.com, and fill in the sign-up form. Once you've filled it in, click Start Free Trial to continue with the process.
You'll then be asked for your store name, which needs to be unique. If the name's already in use, Shopify will notify you and you can choose something else. You'll also be asked what kind of products you want to sell so that Shopify can tailor your site accordingly.
If you don't want to commit to anything yet, then you can just select I'm Not Sure and you'll be taken to the next stage.
Step 2: Get familiar with the admin screen
The admin screen is where Shopify will drop you off after you've completed the sign up. You'll be faced with a simple screen with a menu-bar running down the left-hand side. We'd recommend having a click through a few of the categories to get familiar with the platform.
Shopify will also probably leave some useful information on the homepage for you to have a read through. Once you're comfortable with the admin pages, it's time to start setting up your website.
Step 3: Set up your theme
This is the exciting part. The first thing we need to do before importing our products into the store is to choose a theme for our site. You can access all the available themes from the Shopify Theme Store.
Choosing a theme
There are plenty of free themes available that will be absolutely fine for the vast majority of business owners. Free themes come with a range of adjustable components so that users can change the layout to suit their business.
If you want something with more features and customisation options, then you might consider looking into paid themes. Paid themes grant users deeper editing powers and usually offer a more glossy experience for their customers.
It's completely up to you whether you go for a free or paid theme. What we would always recommend though, is to use the Theme Stores preview feature to see what a theme is going to look like on your site before you buy. Checking out reviews from customers is another great way to find out how good a theme is going to be.
Luckily, it doesn't really matter which theme you choose, since Shopify lets you go back and change it later. Most people would probably prefer to get it all sorted at this stage though, so make sure to spend some time choosing the perfect theme.
Once you've found the option you'd like from the store themes, click the green install button and then Publish as My Shop's Theme.
Step 4: Edit your theme
Your theme probably already looks great as it is, but if you want to make your website stand out from the competition, you'll need to make some changes. This means removing stock images, adding your business information, and using Shopify's features to put your own twist on the base theme.
Shopify makes this process extremely easy and accessible. To get started, click on Themes in the sidebar and then find the Customize Theme button. This is where you can really start to get creative and play around with the editing features.
We'd recommend starting by uploading your business' logo. This will allow you to get a quick overview of how your chosen theme is going to work with your branding. If it clearly doesn't work, then you can change the theme before you sink too much time into it.
After you've got your logo imported, you can start to make changes to the colour schemes, product page layouts, image locations and more. Choosing your site's typography is another big decision that can really change the vibe of your pages, so be sure to put some time aside for this.
If you're happy with the basic layout of your store, then the next step is to start adding your products to your pages.
Step 5: Import your products
An online store is nothing if it isn't filled with fantastic products. Simply select Products in the sidebar, and then Add a Product to begin filling your store.
For each product, you can add various pieces of information to help describe what you're selling. It's best to add as much detail as possible here, as this will help with your store's SEO performance.
Additionally, you'll be able to insert a selection of product images. Product images are something that a lot of customers rely on when choosing what to buy, so make sure they're good!
Once you've got a selection of products uploaded to your store, you can start to group them together into categories. This is the easiest way to tidy up your store and make it easy for customers to browse – customers will be able to select different categories via the menu system and they'll be taken straight to the relevant products.
Step 6: Select your payment methods
The next stage involves picking the payment gateways that your customers are going to be able to use to purchase your products. Ideally, you'll want to offer a wide range of payment options, but you need to consider transaction fees, credit card types, and various other things.
Having said that, Shopify's standard checkout stage is very well-built, and won't need to put much work in to make it work for you. Shopify's transaction fees are also very reasonable, especially if you are an Advanced Shopify or other paid subscriber.
You can find out more about Shopify's fees in our 'Shopify vs Squarespace: Head to Head' comparison above – there's a whole section investigating the cost of Shopify and how it compares to Squarespace.
Step 7: Taxes and shipping
This part of the process is pretty boring, but it's also extremely important. Before you can release your site to the world you need to let Shopify know how your planning to pay tax and how your delivery system is going to operate.
For taxes, you just have to make sure that each product that requires an additional tax to be paid has been set up accordingly. To do this, simply go to the product page and ensure that the box next to Charge Taxes has been selected.
If you are going to be shipping physical products, then you also need to make sure that the Requires Shipping checkbox has also been selected. You'll also have to record how much each product weighs in the description section.
Additionally, you need to input your desired shipping options. These will be the choices given to customers as they check out on your store. To set your shipping rates, head to Settings and then Shipping and Delivery.
Step 7: Publish your Shopify store!
If you've got to this stage, then congratulations! You've got a fantastic eCommerce store ready for your customers to browse. Publishing your store is the final step to make your products fully accessible from the internet.
Before you publish your site, you need to add a domain name so that people can find your store. You have a couple of choices for this, and it really doesn't matter which one you choose.
Your first option is to buy a domain directly from Shopify. This is definitely the easiest way to do it, and Shopify will take care of all the complexities. The alternative is to purchase a domain from a third-party provider, but then you'll need to know how to set it up with your Shopify site.
After you've got your domain sorted, you're good to go! Now you can sit back and watch the sales roll in…
How To Set Up A Squarespace eCommerce Store
Now that we've got a decent idea of how to put together a Shopify store, let's shift our attention to Squarespace. In some ways, setting up a Squarespace store follows a similar process to Shopify, but in others, it is quite different.
Once we've taken you through the basic steps of creating a Squarespace site, you'll be able to compare directly with the Shopify process. Hopefully, you can combine this information with the 'Shopify vs Squarespace: Head to Head' results to decide which of the web building companies is going to be best for you.
Step 1: Choose your Squarespace plan
You can actually start building a Squarespace just by signing up for a free trial. But if you've already decided to go with Squarespace, then you might as well get your subscription plan sorted early on.
Squarespace offers a number of different pricing plans that are suitable for different kinds of businesses. These plans are Business, Commerce Basic, and Commerce Advanced.
If you're a small business, then we'd recommend starting off with the Business plan. This is the most affordable option (aside from the Personal plan with no eCommerce features), and is the best way to get a feel of what Squarespace has to offer.
However, you might want to invest straight away in a Commerce plan. These plans don't charge extra fees for sales and you aren't forced to display any advertisements chosen by Squarespace. You can also integrate with accounting platforms such as Xero to keep on top of your business.
Commerce Advanced also adds Abandoned Cart Recovery, which automatically sends reminders to your customers if they happen to leave your site with products still in their basket.
In summary, you just need to think about which plan is going to offer the most value to you and your business. You can always upgrade or downgrade your plan at a later date.
Step 2: Choose your Squarespace theme
In a similar fashion to Shopify, Squarespace asks users to choose a base theme that they can build their website around. All Squarespace themes are included as part of your subscription, so there's no need to worry about whether a theme is free or paid.
Squarespace divides its themes into different categories. You can browse through templates for eCommerce stores, blogs, restaurant websites, portfolios for artists and more. We'd always recommend choosing a template from the category that bests suits your business, just so that you can guarantee the theme will have all the features you need.
Squarespace will give you plenty of opportunities to edit your chosen theme to suit your business, so don't worry too much if it doesn't look quite right at the start. Once you've chosen a suitable template, click Live Preview to see an example of what it will look like.
If the Live Preview looks good, then you can choose to Start with this design and begin building your website. If you didn't choose one of the premium Squarespace plans earlier, then this is the stage where you'll start your free trial.
Step 3: Build some pages
Now that you've got a theme sorted, you're free to start customising your website as you please. We'd recommend starting by putting together a simple page so that you can get the hang of the drag and drop editor.
In the left-hand sidebar, click on the type of page that you'd like to create. It might be a good idea to start with an About Us page, since this is something your customers will definitely be looking for as they arrive on your website.
Click on About in the sidebar, and you'll be taken straight to Squarespace's page editor. Everything you see on screen can be changed and edited, so don't be afraid to get stuck in. You can also add in new blocks and features from the sidebars.
This is the basic process that goes into crafting your Squarespace pages. You can also see what your website is going to look like on mobile by using the Mobile Preview function. Once you've finished editing a page, simply save it and it will be added to your site.
Step 4: Customise, customise, customise
If you're setting up a website for your business, then you're going to want to make sure that it is as unique as possible to you. The best way to do this is to spend some time customising the layouts and designs that were included in your template.
Squarespace makes customisation extremely easy on its platform. Its also pretty fun, so be careful not to let hours go by whilst you're playing with different fonts. The Design section is where you'll find all the tools you need to give your website your unique touch.
Step 5: Add some products
Seeing as the point of this guide is to build an eCommerce store, we should probably think about adding some products to our site. To add products, you have to go through the same process as building a new page, but this time selecting the Shop category.
You can then choose to add physical and digital products, gift cards, or your services. The fact that Squarespace automatically separates these groups for you is actually a big time saver in the long run.
To make great pages for your products, be sure to add a product name, plenty of images, and an in-depth description. Including good descriptions of products is one of the best ways to positively influence the SEO performance of the store.
Under the pricing and variants tab, you can set up pricing options for your products. This includes being able to add different sizes and variants of each product. There are further tabs for SEO, Social media, and more that you can investigate to make your store even more functional.
Step 6: Add shipping and payment options
Adding ways to pay is an essential step for any eCommerce website. Squarespace allows store owners to choose from a variety of different payment gateways including Stripe and PayPal. Most people will add both Stripe and PayPal to their store to give customers a choice of payment options.
If your store is going to be selling physical goods, then you'll also need to think about which shipping options you are going to provide. Of course, this will change from store to store, but be sure to take some time to think about the shipping methods that are going to be best for you.
Step 7: Publish!
Once you've got all of your website features set up as you'd like them, don't hesitate to get your Squarespace site published!
The sooner you get it up, the sooner customers can experience your store and start placing orders.
Conclusion
So, it's time to answer the question, is Squarespace or Shopify better for setting up an eCommerce store?
The truth is that both platforms have unique features that make them suitable for different types of people and businesses.
If you're after a web builder that makes constructing a site as simple and intuitive as possible, whilst producing an extremely attractive final result, then Squarespace is probably the solution for you.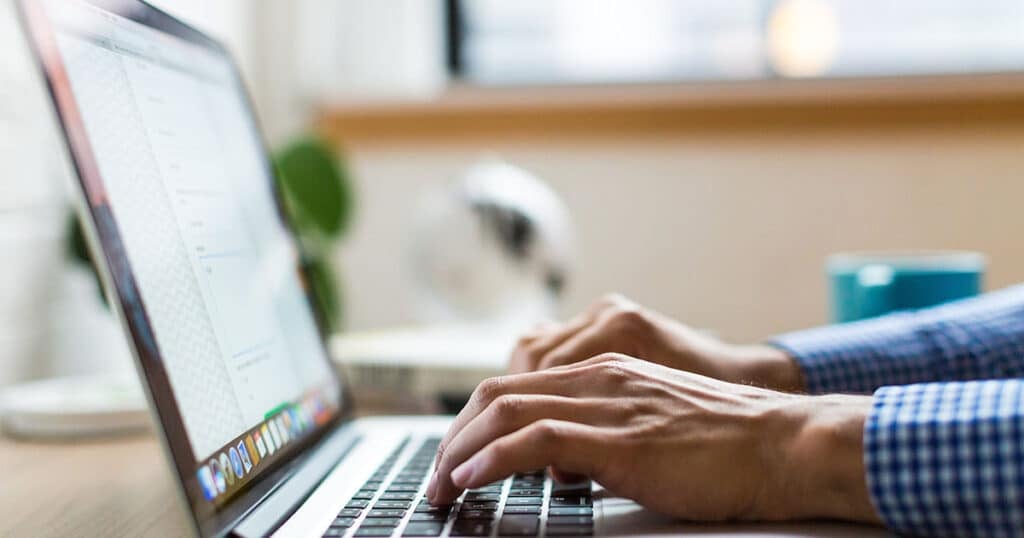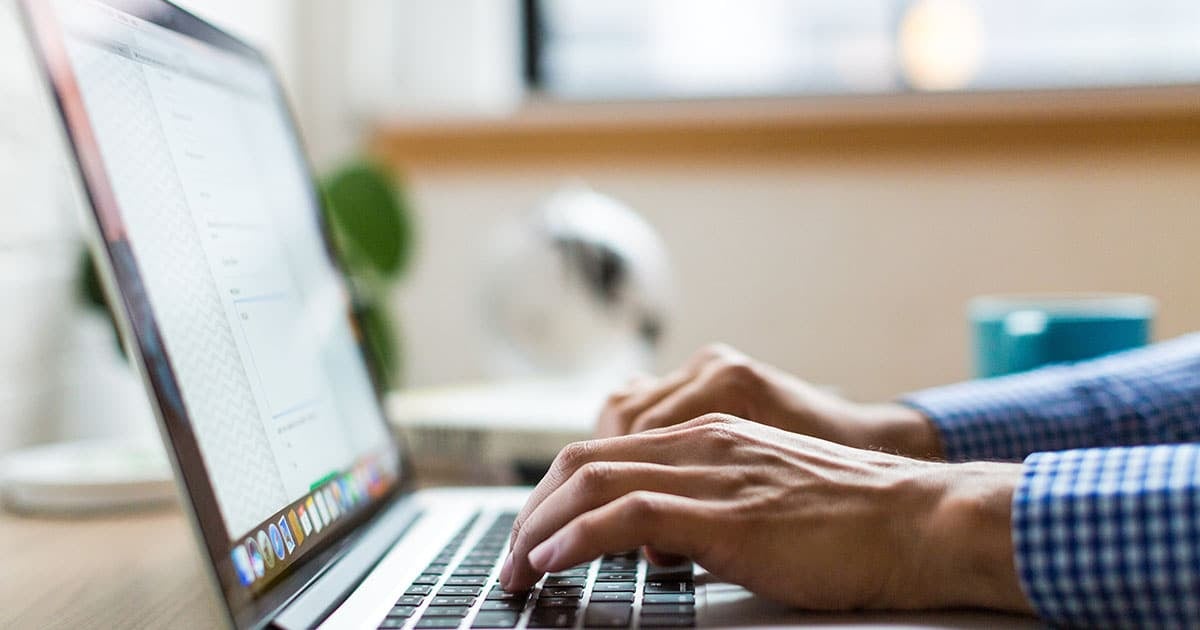 On the other hand, if you need a platform with slightly more eCommerce features and a layout that is specifically designed for selling goods online, then Shopify is the way to go.
In reality, it's extremely hard to separate these platforms and either of them is going to give you a great experience. It all comes down to how you like to work and which one is going to fit better into your business goals. Our experienced web designers will create a website to meet your criteria.
Shopify and Squarespace Alternatives
Squarespace and Shopify aren't the only two options on the market for entrepreneurs looking for a solid eCommerce store builder. Although we think they are two of the best, there are a handful of other competitors that definitely challenge for the crown.
WordPress
WordPress is known across the world as the best blogging platform around. However, not as many people know that WordPress is actually packed with powerful eCommerce tools that can be used to integrate online stores.
WordPress is an open-source, free-to-use platform that aims to make website building as accessible to as many people as possible. In fact, WordPress powers around 40% of websites on the internet!
Many entrepreneurs have realised that WordPress is a great place to set up an eCommerce business – it's a relatively low-cost platform, has been tried and tested, and has solid built-in security measures.
WordPress websites are built around themes and plugins. If you want to set up an online store on WordPress, then you can simply choose an eCommerce theme and download the correct plugins that add the required payment functionality to your site.
Of course, it isn't quite as simple as that, and there are quite a few costs that you'll have to take into account. Having said that, no one can deny the power of the platform, and if you're looking for a Squarespace and Shopify alternative, then WordPress could be the way to go.
Read more about WordPress developer Brisbane services here.
Wix
Wix is another extremely popular website building platform that is used by millions across the globe. Like Shopify or Squarespace, Wix can be used as an online store and has a number of built-in eCommerce tools.
One of Wix's main selling points is its ease-of-use. Constructing a website using Wix is extremely easy and you can do so without any prior knowledge of web design. This is obviously a great thing, but the pay-off is that the platform doesn't offer many opportunities for customisation.
For example, you have to stick with Wix's own in-house payment system. This system is fine and works well, but it would be nice to be able to integrate a third-party provider into your website if you wanted to.
Additionally, Wix charges relatively high fees on every product sale and there are limited options to upgrade and reduce these fees. For many people though, the intuitive nature of Wix's design process will more than makeup for the drawbacks.
Overall, if you want an easy-to-use website builder that will never cause you any headaches, then you should definitely take a look at Wix.
Weebly
Weebly is another website builder that makes ease of use one of its biggest attractions. Some might say that Weebly is even easier to use than Wix.
Weebly is absolutely ideal for small businesses who just don't have the time or resources to sink into a full website build. Having said that, you can still build a highly functional eCommerce store with Weebly.
The product management options are also very effective, and you can add a number of payment gateways for your customers to make use of. Weebly has all the basic features that a business owner could need to start selling online.
Although Weebly's drag and drop design process is very intuitive, you are quite limited in what you can accomplish. As a result, it is quite difficult to build a really unique website, which could be a deal-breaker for some people.
Weebly is definitely a website builder worth looking into, especially if you don't feel like you have enough time to build a Shopify or Squarespace site. You're unlikely to find another platform that makes website construction this easy.
FAQs
Is Shopify better than Squarespace?
Choosing between Squarespace or Shopify can be a tough decision, and it's very hard to say which is better. However, Squarespace is slightly more intuitive and Shopify has slightly more features. It all comes down to what you want to prioritise in your website builder.
Can You Use Shopify With Squarespace?
Squarespace has its own standalone payment system that can be integrated into any website built on the platform. As an alternative, it is actually possible to integrate the Shopify eCommerce platform into your Squarespace site.
This is done via the Shopify Buy Button. If you already have a Shopify account, then you can add the Shopify buy button to any of your Squarespace site pages. This is an easy way to add eCommerce capabilities to a Squarespace site, without having to set up a Squarespace store.
For some people, this will be a great solution – they can use their pre-existing Shopify account and put the odd product onto their blog posts. However, if you're trying to run a dedicated eCommerce business, then the Shopify Buy Button probably isn't going to cut it.
So yes, you can use Shopify with Squarespace, but for those serious about creating an eCommerce business, we'd recommend either building a full store on Shopify or sticking with Squarespace's eCommerce tools.
Is Squarespace Good For eCommerce?
Even though Squarespace is a website builder that is not solely designed for eCommerce, it still has become one of the most popular eCommerce platforms around.
The flexibility that Squarespace offers is something that a lot of competitors can't replicate and is one of the biggest things that attracts business owners to the platform. The payment systems also work very well and you're unlikely to ever run into any problems with your site.
Additionally, Squarespace's templates always look amazing and highly polished. A base template can easily be modified to add the uniqueness of your brand to its pages. If you're looking for a reliable eCommerce website builder, then you can't go wrong with Squarespace.
If you'd like to learn more about the Squarespace platform, be sure to check out our Shopify vs Squarespace discussion above. You'll learn all there is to know about how Squarespace stacks up against a worthy competitor, and how you can find the best website builder for you.
What Is Better Than Shopify?
Shopify is an excellent website builder and eCommerce platform that powers a huge number of websites around the world. However, that doesn't mean that it is suitable for everyone, and there are many other options on the market that could be better for you.
For example, if you want something that gives you an extremely glossy and professional-looking website, then Squarespace could be ideal. If you'd like to get an eCommerce business up and running in the easiest way possible, then it could be worth taking a look at Wix or Weebly.
When you are choosing a platform for your eCommerce site, it all comes down to personal preference. A website builder that is perfect for one business might be a bad option for another.
If you're unsure what you should be looking for, take a read of our Shopify vs Squarespace article above. There, we go through the most important factors that make up a great website builder, and demonstrate how to compare your options. Alternatively, read more information or speak to one of our web design Brisbane team.
To your success,
Jackson