In this guide, we take an in-depth look at Shopify plan fees, showcasing each of the Shopify pricing subscriptions on offer, whilst pinpointing any aspects that make certain Shopify plans better than others.
What Is Shopify?
In a nutshell, Shopify is a platform that enables businesses to create and manage an online store easily. Providing customers have access to the internet, they can use this store and its payment gateway from anywhere in the world, including Australia.
It's a hosted product, which means customers don't need to install software to enjoy all the benefits any of the Shopify plans offer.
In terms of the different variants available, there are numerous Shopify plans to choose from. The exact version and functionality you will be privy to all comes down to the Shopify plans you choose.
The Different Shopify Pricing Plans
Shopify is a great platform for businesses boasting various budgets. Why? Because there are so many plans to choose from! From basic pricing plans through to premium options, there is a version to suit all. You can use an online pricing calculator to pick the best Shopify pricing plan for your budget.
Basic Shopify
For $39 USD per month or $348 USD ($29/mo) on the annual plan ($56 AUD and $504 AUD respectively), the basic Shopify plan is the cheapest option offered by the Shopify platform.
Yet despite being kind to your bank balance, the basic Shopify platform still boasts an array of top features, all of which allow you to create an all-encompassing, standalone virtual store.
Included in the basic Shopify package are the following key features:
Unlimited number of products can be sold through your online Shopify store
Two accounts, which allows for two separate logins – great if you have a business partner
Support available round the clock via email, phone and live chat
The option to create manual orders (allowing businesses you to enter card payments and new orders for sales administered offline – either in person, by phone, or elsewhere)
Abandoned cart recovery
Gift card and discount code creation
Formatted shipping labels ready to print
Fraud analysis (as the name suggests, this allows you to stop fraudulent transactions)
Huge range of Shopify themes (including 15+ free variants and an impressive 75+ paid templates)
Access to Shopify Payments and Shopify POS
Shopify
The plan simply named Shopify will cost you $66 more at $105 USD per month or $948 USD ($79/mo) on the annual plan ($149 AUD & $1,368 AUD respectively), but boasts lower credit card rates per transaction and provides more top-level features overall.
Credit card fees are 0.3% lower, whilst numerous tools in the shape of advanced reports offer massive insight into your online Shopify store, making viewing what's working and what isn't far more convenient.
Advanced Shopify
The Advanced Shopify plan will set you back $399 USD per month or $3588 USD ($299/mo) on the annual plan ($575 AUD & $5,160 AUD respectively).
If you're already a thriving, larger business with monthly revenue over $10,000, the Advanced Shopify plan could be for you – especially if you aim to continue growing at a much quicker rate.
This version of Shopify comes complete with impressive shipping integrations, low transaction fees, advanced reporting and international pricing / import tax features. Although expensive, you get great value for money, especially when you consider the lower fees and additional features.
Check out the lower transaction fees below with Basic Shopify on the left compared to Advanced Shopify on the right:
Shopify Starter Plan
As the cheapest Shopify option, costing just $5 per month, the Shopify Starter Plan is one of the easiest and most cost-effective ways to sell services and products online via an existing website.
However, it's not the right choice for those looking to invest in a standalone, all-inclusive online store. What it does offer is:
Sell goods via the social media platform Facebook
Sell services and products via a website that is already in existence
use Shopify as a tool that acts as a back-end platform for selling services and products in a brick-and-mortar shop, such as pop-up stores at events, market stalls and gigs
Embed an unlimited number of products on an alternative website via a 'buy button'
A great alternative to PayPal
Any updates made to your services or products will be reflected instantaneously on your Shopify website
All actions can be controlled via Shopify's easy-to-use interface
Shopify Plus
Shopify Plus is a great plan to consider if you're a big business with extremely high sales volumes. Described as an enterprise-grade option, this tool provides businesses with all of the features they will ever need to sell online.
In a nutshell, all of the features offered by the 'Advanced Shopify' platform, plus numerous others in the shape of APIs, security, and fulfilment. Other top-level features include:
The automation of various e-commerce interconnected tasks, all of which can be administered via Shopify Flow – a visual, bespoke workflow builder
The facilitation and creation of IFTT (if this then that) rules, which allow Shopify to take certain actions, all of which are centred around unique events. One example of this? If stock is running low, you'll receive a message informing you of this. This avoids missed Shopify payments and ensures your customer base remains loyal to your site
Pricing for the Shopify Plus plan is often negotiable, as the solution that Shopify will offer you is usually tailor-made to your requirements and point of sale — but you can expect to pay at least $2,000 USD per month to use the service
Automatic multi-currency options. Shopify Plus uses IP addresses to process which country your customers are browsing from which allows you to present prices, transaction fees and credit card rates in their local currency. On other plans, the only option available is a manual currency selector
Ability to sell in numerous languages, up to 20 to be precise allowing your business to reach an international audience
Automatic Shopify workflows
The ability to create unique, tailor-made connections between internal systems and Shopify
Impressive security features and uptime
'White Glove' account management comprising top-level support and a dedicated onboarding process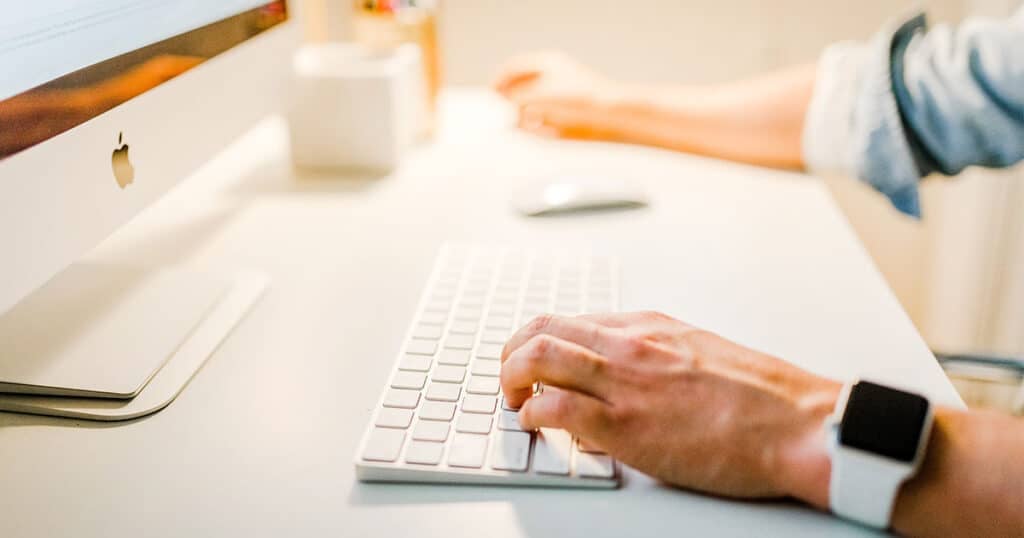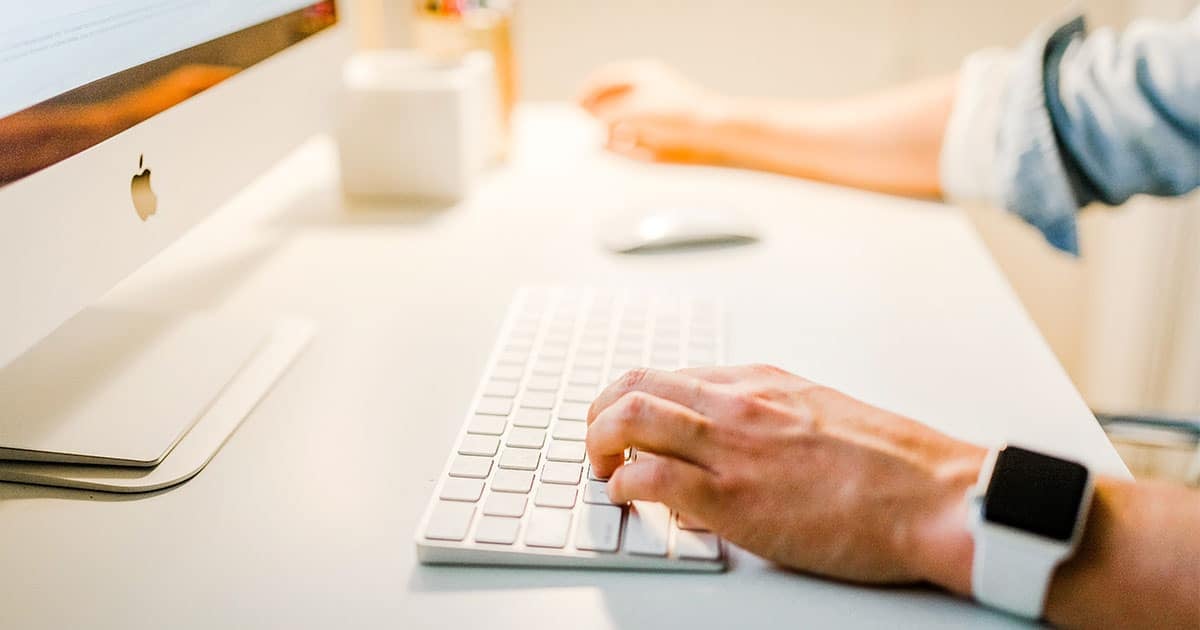 Shopify Payments And Fees
Irrespective of where in Australia you are based, or the world for that matter, you'll need to make Shopify payments in U.S. dollars. This is because everything from a basic Shopify plan to an advanced Shopify plan has a huge American customer base. It's important to note GST and transaction fees will be added to your final Shopify payments credit card total.
How You Can Save Money On Your Shopify Plan
There are many ways to save a little money on your Shopify plan, some of which we've listed below. After all, who doesn't love to bag a deal every now and again!
Go on a long-term plan
One for savvy savers! If you know you'll be investing in your Shopify store for at least one year and have the budget to pay upfront, you can switch to an annual plan for a 25% discount. You can make these Shopify payments as a direct debit or via a credit card.
Get free themes and templates
A great way to save on Shopify payments, especially if you're a new user, is by using free themes. Although simpler than paid versions, they're still highly impressive and have been designed to suit a variety of needs.
They're also a great option for those who are less tech-savvy as they feature fewer editing options and design elements. All can be split into page sections and all have the option to add videos, text, collections and blog posts.
These can be added in an order and style suited to your business needs. Other basic features comprise imagery, typography, logos, and footers. The result? A professional-looking website in just a few clicks.
Use Shopify POS Lite
Not so long ago, Shopify made huge changes to its Shopify payments structure, particularly its point-of-sale (POS) features. These can now be added to your existing package as and when you please, which results in more advanced Shopify features.
Use Shopify payments
Physical shops, pop-ups and seasonal Shopify stores can all take advantage of Shopify's integration through the platform's POS system. This comes in the shape of a complimentary application and is available to anyone who subscribes to any one of the three key plans offered by Shopify.
Products already featured on a business's online store can also be uploaded to the POS library. This allows users to sync stock levels, ensuring their websites feature the correct number of products across every sales channel.
One thing to note? All Shopify pricing plans enable businesses to sell an unlimited number of products. On top of this, all Shopify plans allow businesses with an online store to choose various themes for their Shopify fuelled platform.
What is a theme? In essence, it's a template that allows you to align your version of Shopify to your product, your businesses' personality and style. The result? A tailor-made platform that provides a unique shopping experience for your customers.
An important point to note? A Shopify plan is a form of software (sometimes referred to as a SaaS tool). Those who invest in this platform don't own it, they do however pay monthly Shopify pricing fees to use it. These payments give them access to a world of benefits and most importantly, on-tap technical support and assets, such as abandoned cart recovery.
So who should use a Shopify pricing plan? The answer to this question? Anyone from small businesses to global e-commerce stores wishing to sell products and services to online shoppers. From clothing to jewellery, to cars and more, this easy-to-use platform is a go-to for numerous eCommerce stores in Australia today – irrespective of their size.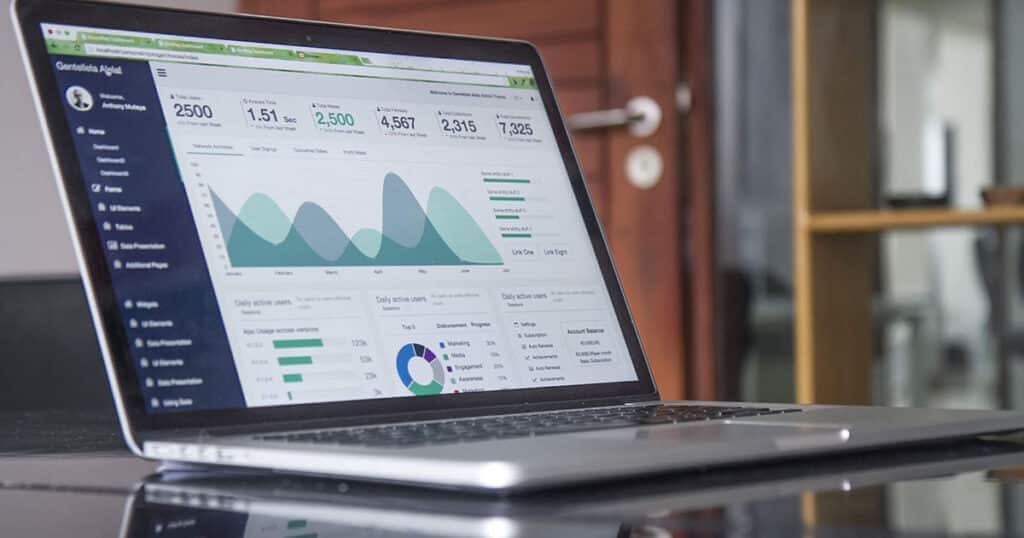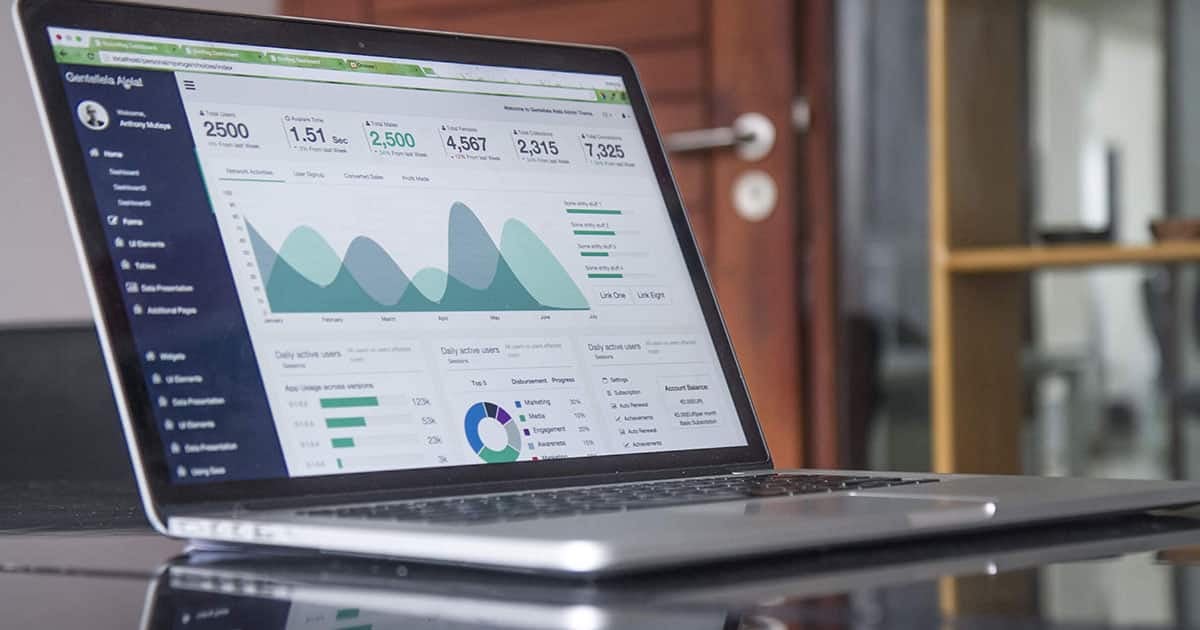 Other benefits? Every Shopify pricing plan is extremely easy to use and set up. This makes it a popular choice with those with little technical expertise and those who are extremely busy. In a nutshell, it offers an all-encompassing solution, with few technicalities connected to the hosting and development of the online site.
The Benefits Of Using Shopify
The business setup for many has been entirely altered by the introduction of eCommerce. This technology allows sellers to showcase goods on the World Wide Web as opposed to in a physical store.
Due to the popularity of online retail, more eCommerce business owners are choosing to invest in this tech-savvy software, especially those wishing to take their site offerings to new heights, as well as those already using Shopify payments in-store.
So what exactly is a Shopify pricing plan great for? Whether you're selling a service or a product, Shopify boasts numerous benefits, many of which are delivered through little effort. This is a godsend to those looking for an online tool that requires minimal configuration, yet offers features such as gift cards, numerous payment providers, cart recovery, on tap telephone support, low credit card fees, shipping labels and more.
On top of this, the admin dashboard is hassle-free to use and extremely intuitive, yet still provides consumers with a compelling and advanced e-commerce management features.
Another reason many choose a Shopify plan? The way it looks. When you work alongside a web development team in Australia, you can create a site that tells your brands' story, embodies your brand colours and features the right tone of voice – all whilst using Shopify payments.
How? Shopify offers numerous template bundles, all of which aid in the creation of bespoke, aesthetically appealing online stores. In essence, Shopify provides the perfect blank canvas for Shopify developers and designers to work with. The result? An online store with exceptional UX and rich UI.
Now let's move on to the Shopify app integrations available – this platform offers numerous customisation opportunities, as well as the option to integrate your Shopify store with apps. This enables businesses of all genres to develop their online offerings even further and results in them being able to target a much wider audience using Shopify payments with low credit card fees.
From global Shopify pricing methods to abandoned cart recovery, to customer UX and third-party calculated shipping rates, there are numerous features available for your eCommerce website. You can use a report builder to determine what apps to invest in by visiting the Shopify App Store.
Then there is the platform's reliability and security to consider, which is second to none. If you're looking for a safe platform, this could be it! When searching for eCommerce platforms, security should be at the top of your list!
The majority of eCommerce stores handle personal data on a daily (if not hourly) basis. From names and genders to addresses and credit card details and more, when dealing with financial and personal customer information, you have to do everything in your power to protect this data.
When you opt for a hosted solution such as Shopify, all of these features, as well as general maintenance and upgrades, are taken care of by an external party.
As a solution that is available on a global level, it's little wonder Shopify boasts impressive loading speeds. Along with optimised software and hardware, this platform boasts an extremely reliable infrastructure. The result? A highly immersive and enjoyable online experience.
As an all-encompassing platform, Shopify offers a series of powerful marketing tools, which gives this platform an edge over the others available in Australia. Even the basic version of Shopify features high-end e-commerce analytics and numerous SEO options.
Then there are the bespoke gift cards, store statistics, discount coupons, targeted email marketing and so much more to take into consideration.
Shopify's mobile responsiveness is also a big selling point, as it allows businesses to take their online services to a variety of devices, including mobiles – one of the most popular devices to shop on in Australia today!
All available Shopify themes can be used to unveil mobile-optimised stores, as all are mobile responsive. This platform can even connect to specific free Android and iPhone apps, which can be utilised to manage the store.
On top of all the tech-savvy features, Shopify's impressive customer support is a huge draw, especially to businesses that are less technically minded. Those who invest in this system are privy to 24/7 customer support – experts can be reached via phone, live chat or email. This ensures your online store runs flawlessly.
Easy payment and global payment options enable businesses to create a payment gateway that is not only reliable, but it's also safe! As well as allowing shoppers to pay using various payment options, shoppers can make purchases without having to pay extra fees, whilst businesses can set up numerous payment options and gateways in a simple, hassle-free manner.
Finally, Shopify is SEO friendly – an asset to businesses wishing to make their services, products and online store easy to find! Shopify heightens the ability to design campaign landing pages, which is one of the reasons it stands out from alternative eCommerce platforms. It can also support various SEO parameters, including meta tags and custom title tags using Shopify payments.
Looking for alternative ecommerce platforms? Talk with one of our expert eCommerce web design team for more information.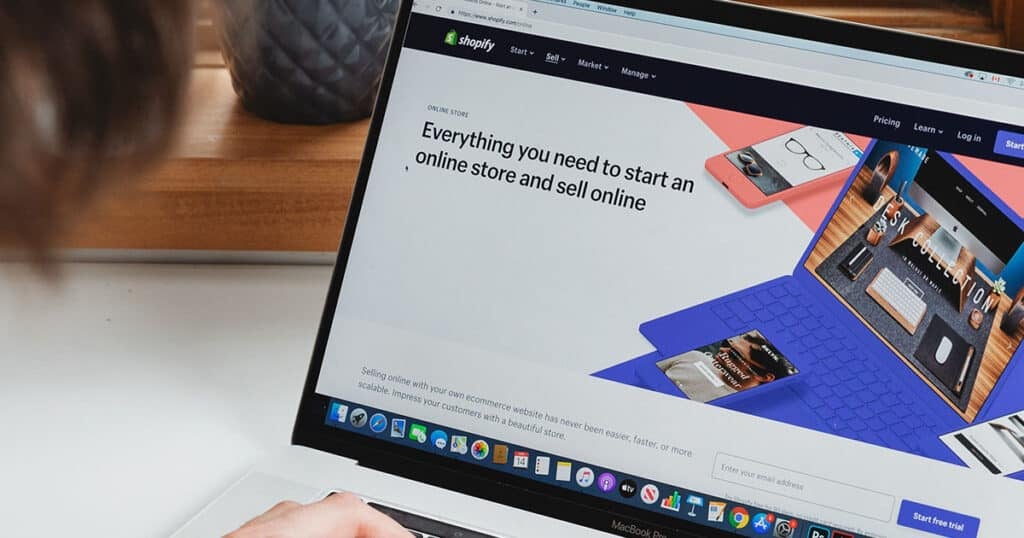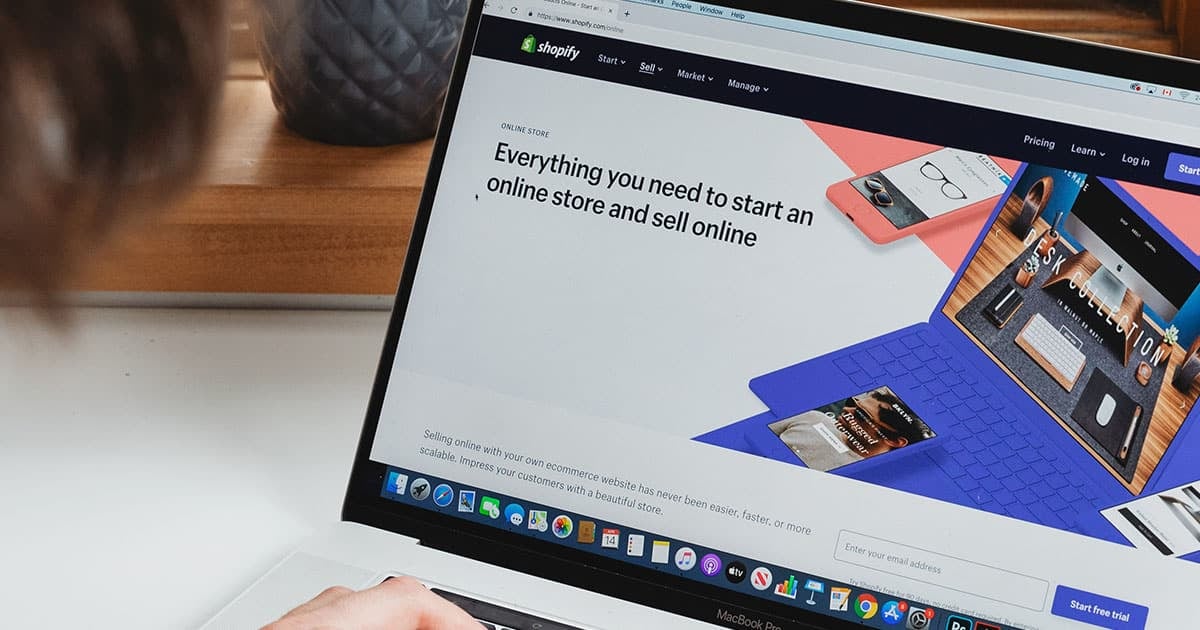 This is a highly convenient feature and one that is rated by numerous businesses, especially those selling a variety of products daily. The result? An incredibly seamless integration between in-person sales and online, and one that avoids any unforeseen issues at checkout.
There are a total of two POS packages to choose from. These include Shopify POS Lite and Shopify POS Pro. The Pro version, which costs $89 per month, boasts numerous advanced features for your store, staff, product and order management.
One feature yet to be released is the ability to accept credit cards in-store via Shopify per transaction without the need for an additional card reader in Australia.
Additional Shopify Website Costs
When taking out Shopify payments plans, there are other Shopify store payments to factor in. We've listed these below:
Domain name
As with the majority of popular eCommerce platform offerings and providers, Shopify controls the hosting of your site. What does this mean? It means they process and store the functions of your site via a select choice of servers and an advanced report builder.
To ensure a simple process, the subscription does cover this cost. Each subscription package also provides users with a complimentary SSL certificate. This tells your customers they are visiting a website that is secure bar therefore safe to browse on.
Shopify also boasts a speedy load time and unlimited bandwidth irrespective of location or where your business or consumers are based in Australia. This is highly due to their tech-savvy global server network, which ensures quick processing times to local website consumers and those based further afield.
The only additional cost to consider at first is the domain name. There is a way to avoid this cost by opting for a free Shopify URL account, which reads something along the lines of https://your-website-name.myshopify.com.
It is important to note you don't need to purchase an additional domain name if you already have one. Simply connect your Shopify plans package to your existing online store and you're good to go.
Those who choose to buy a domain through Shopify however will be privy to numerous benefits, the biggest being that you'll have access to numerous forwarding email addresses, such as info@yourstore.com.
These email addresses have the tech insight to forward emails to any personal or alternative business email accounts you hold that are linked to Shopify. This is an asset to those looking to feature anonymous email addresses on their web platforms as opposed to personal accounts that anyone can reach out to.
Email hosting
Shopify allows for hosted email opportunities. This means you can create bespoke email hosting options and integrate them into your online store offering using an advanced report builder.
This can be actioned via the Hosted Email App, which enables businesses to set up a highly technological email system on your virtual store's domain. This can be transferred to any other domains you wish to use in conjunction with your Shopify website.
The exact email platform utilised by the Hosted Email App is also used by thousands of domains across the globe, including those in Australia and is accessible to customers via an embedded app.
What does this mean for you? You can create as few or as many names as you desire – all for no extra Shopify fees! These inboxes can be allocated to unique Shopify staff accounts.
All of your staff members can then log in from their devices directly, as opposed to using one system and one login. This allows for a seamless, user-friendly experience for all customers visiting your online store.
Apps
From audience push to free abandon cart recovery, to exit offers and heightened security features, there are numerous paid apps to choose from, all of which promise to benefit your online business platform. These can be downloaded from the Shopify App Store at the touch of a button and promise to benefit your existing Shopify plan.
Transaction fees
Shopify Basic costs $39 USD monthly (this includes transaction fees of 1.75% + 30¢ per order using Shopify Payments). The next plan up 'Shopify' costs $105 USD per month (and includes transaction fees of 1.6% + 30¢ per transaction). The Advanced Shopify package is priced at $399 USD per month (and includes a transaction fee of 1.4% + 30¢ per transaction).
Final Thoughts
Shopify covers all of the important eCommerce features you could ever need or want to run your online eCommerce site in Australia. There's little preventing you from fashioning an aesthetically pleasing, highly successful, contemporary virtual business via any of the subscriptions provided.
To truly benefit from every advanced feature available, you will need to spend up to $100 a month, not inclusive of transaction fees, paid themes or additional third-party apps. These cost extra but all promise to improve the ROI of your online shop.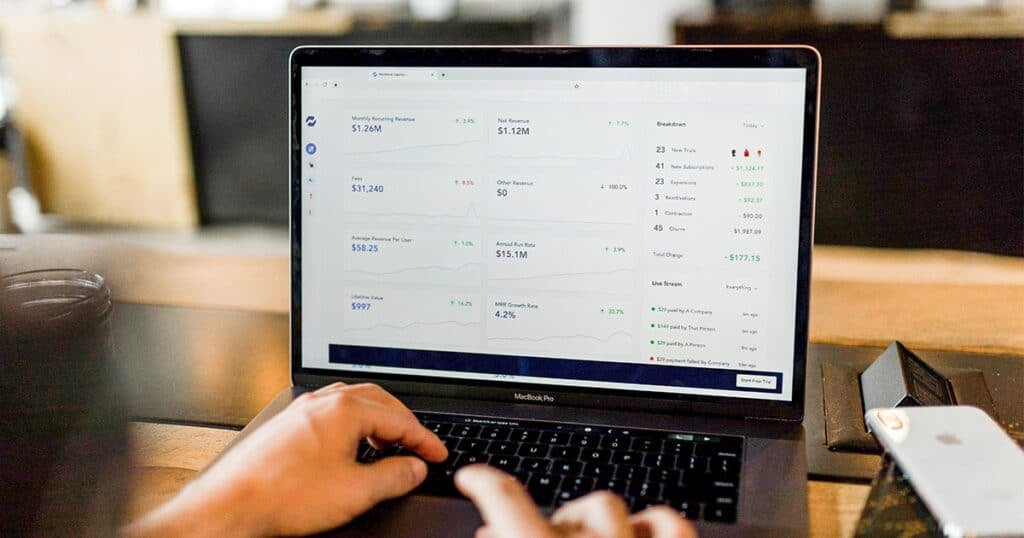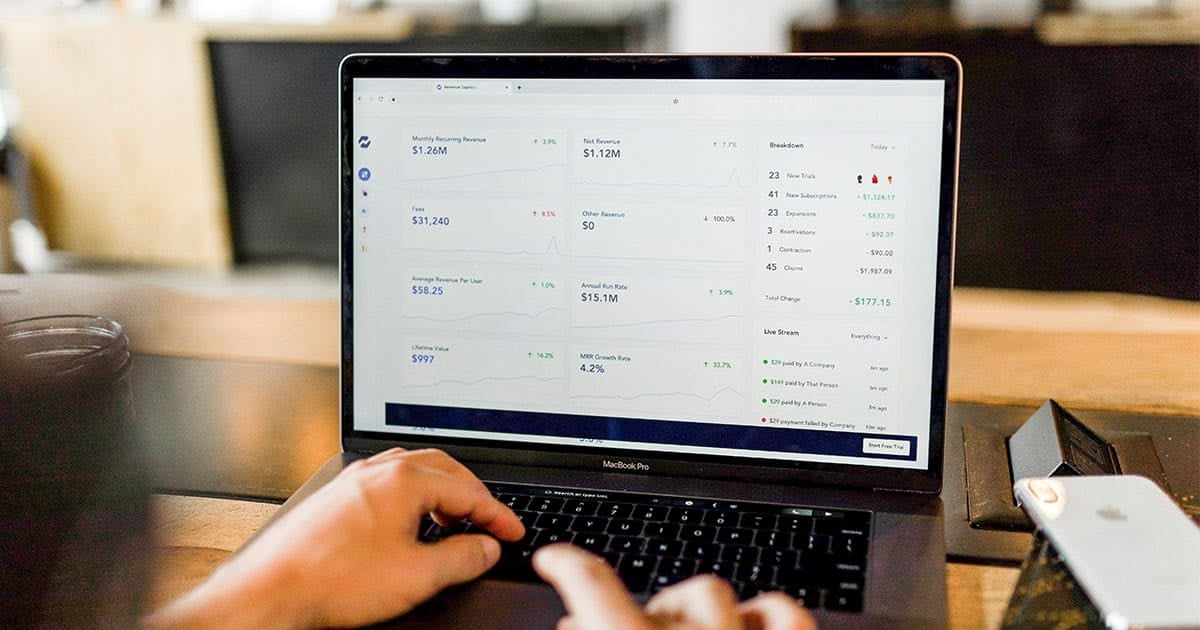 Before investing in the top-level Shopify package, take advantage of the free trial offered by this service provider. This free trial will allow you to try everything Shopify (whether opting for the basic Shopify plan, advanced Shopify, or Shopify POS) has to offer before committing to the monthly subscription Shopify fees.
If you're able to manage with just the basics alone, the lowest-tiered Shopify subscription is a great asset to have in your business arsenal. This plan offers plenty of features to get your eCommerce store off the ground, promising to streamline your virtual store and freeing up your time, allowing you room to focus on growing your eCommerce business.
From the Starter package, all the way through to the Advanced Shopify plan, all new users (whether operating a small business or a global enterprise), will find a feature they like amongst all Shopify packages.
In a nutshell, Shopify is an advanced eCommerce store builder that has the technical expertise to seamlessly sync with any low-cost POS system. The result? You save time and lower your stress levels, whilst keeping your customer base happy. The result? A much better ROI.
FAQs
How much does Shopify cost per month?
This depends on which plan you choose. There are a total of five Shopify payment plans.
These include Shopify Starter, which costs $5 per month, Basic Shopify, which costs $39 USD per month, Shopify for $105 USD per month, Advanced Shopify for $399 USD per month and last but not least, Shopify Plus, which can be customised, which often makes the price negotiable. In most cases, the Plus package costs an average of $2,000 USD per month.
Those who have a larger budget to play with per month are privy to a 25% discount when they pay for an annual plan upfront. This method pays off as when calculated against the entire cost, 25% makes a big difference.
Is Shopify good in Australia?
Irrespective of the size of your business, Shopify is an adaptable e-commerce tool and a popular choice with numerous businesses in Australia looking to take their credit card payments online.
One of the biggest reasons for its popularity is its presence, its sales channels and its global shipping rates. Shopify (whether Basic Shopify, Shopify or Advanced Shopify) can be used in numerous countries, and as such, can accept numerous online Shopify payments, also known as 'Shopify Payments'.
These include MasterCard, Visa, American Express, Google Pay, Shopify Pay and Apple Pay. Alternative payment methods, including those popular in Australia, include Zip, Poli and Afterpay. These are an asset to those wishing to target a certain client or market.
If you're a business selling online goods in Australia, both basic Shopify and advanced Shopify are great platforms to invest in. It can also be used in physical stores via Shopify's point-of-sale (POS) method, which can be initiated via an iPad.
Is a Shopify plan cheaper than competitor plans?
There are a handful of providers offering cheaper plans, Shopify (whether Basic Shopify, Shopify or Advanced Shopify) however are renowned as one of the top plans on the market today. In this case, you do get what you pay for, and with several payment plans to choose from, there is an option to suit all requirements – whether you have a budget to stick to or not. This is why eCommerce businesses are saying 'yes yes yes' to Shopify and advanced report builder tools.
Which is the best Shopify payment plan?
This all depends on what you are selling, the size of your business, your customer base and your budget per month. Shopify offers numerous payment plans and credit card rates because they're aware one plan or Shopify store doesn't fit all needs. They even provide new customers with access to a free trial of this eCommerce platform.
If you're new to eCommerce, you may wish to begin with the basic package and upgrade to a new Shopify plan at a later date. If you're a global eCommerce giant, Shopify Plus may be more suited to your needs.
Is Advanced Shopify more expensive?
Yes, it is, however you get a lot more for your money than that of what is offered by Basic Shopify for example.
From lower transaction fees to the ability to use Shopify payments and unique payment gateway options at your online store, there are numerous benefits to investing in the more expensive Pro version – especially if you're a bigger company looking to further grow your online offerings and digital footprint as a whole without having to worry about extortionate transaction fees or credit card charges.
What is the Shopify App Store?
Just like the iTunes Store, the App Store from Shopify allows you to purchase unique apps that promise to benefit your existing product. These comprise of everything from fraud analysis tools to gift cards to unique payment gateway and payment method options. All will benefit your customers and your ROI.
Are apps paid for?
Some are free and some must be purchased at a price. It depends on the app and the Shopify package you have chosen. When visiting the Shopify App Store you will be notified of the costs before you choose to download the app.
To your success,
Jackson