Two options to choose from are Shopify and Joomla, and while both of these will help you create and build an online store successfully, each of these services offers very different frameworks for doing so.
We have compiled a comprehensive guide to each of these platforms to help you better understand these popular CMS systems and their capabilities, alongside their limitations.
Hopefully, by the end of this article, you will feel confident in deciding which, if either, is the right fit for you.
What Is Shopify?
Shopify is one of the most popular choices of eCommerce solutions currently available. A significant draw is its ease of use, as there are no technical skills required to use this website builder. There's also the added bonus of not having to worry about any server-related problems coming your way as Shopify is fully hosted, meaning that they will rectify any maintenance issues for you.
Once a customer signs up, they are granted access to a complete toolset for you to create, build and effectively manage your eCommerce business. Perfect for any store size, Shopify can quickly scale to any business's requirements.
Shopify offers fully customisable designs thanks to a template directory, creates product catalogues, sets up prices and payment methods, and adds a whole host of extras.
With Shopify, it is easy to sell whatever you want, from shippable physical items to digital services and products. You don't have to sell your products through a single channel and not just your Shopify website – Shopify allows you to amalgamate the Shopify system into your physical store too.
For peace of mind, there is a 24/7 customer support team ready on hand to help with any issues you may encounter, which is offered regardless of which plan you choose, from the cheapest option to the more extensive premium eCommerce business options.
Not only do customers get email support, but there is telephone support and online chat options too. There is also an extensive support system on the Shopify website, including FAQs, forums and detailed tutorials. So, whether you want to learn about the system yourself or seek guidance from a professional team of techs, the choice is there for you.
On the move but still want to be able to manage your business? No problem. Shopify offers all of its Android and iOS customers a mobile app so you can keep up to date when not in the office. The app allows you to quickly and efficiently respond to disputes in-app, review all inventory changes on products that have occurred in the last 30 days, as well as fulfil items.
Shopify offers all new customers a 14-day free trial, so you can try it 100% risk-free before you decide to commit to a plan. No credit card is required to begin the trial.
What Is Joomla?
Joomla powers around 5% of websites across the net and are one of the most popular open-source CMS platforms out there. Many customers tout it as one of, if not the best, free CMS systems available. While it is a free CMS, there are options of free and paid-for plugins to enhance its feature set, which are available at the official Joomla repository.
Joomla makes a good option for a blog, a community website or intranet, and for designing an eCommerce platform. It is also multilingual, supporting 75 languages.
Joomla makes creating and maintaining your website easy if you have the technical know-how. It's an open-source platform, meaning that you can change and publish your website's code, yet it doesn't feel like coding software.
You can allow any employees or team members access to fully involve them in the running of the website and collaborating on projects or content. All access and information can be kept on a "need-to-know" basis, adding a further level of security.
One of Joomla's core features is its community forums, many of which are very active. As well as this, users can self-teach, thanks to support tutorials and additional online materials.
Who Are Shopify And Joomla Made For?
While Shopify is a dedicated eCommerce platform, Joomla is more of a general CMS tool. If eCommerce business isn't your top priority, and you simply want to build a regular site with great content, then you might want to look at Joomla.
Joomla, however, can and is used for a variety of different purposes by customers. While it is more of a general CMS, it can fulfil eCommerce pages and publish web pages such as forums, blogs, portfolio sites and more, all of which are straightforward to construct. Like Shopify, the design tools make creating, maintaining and growing a website simple.
If you are tech-savvy, Joomla requires some technical know-how as a web development project, while Shopify requires absolutely none – but don't worry, we'll go into the details of all this in our head-to-head review below.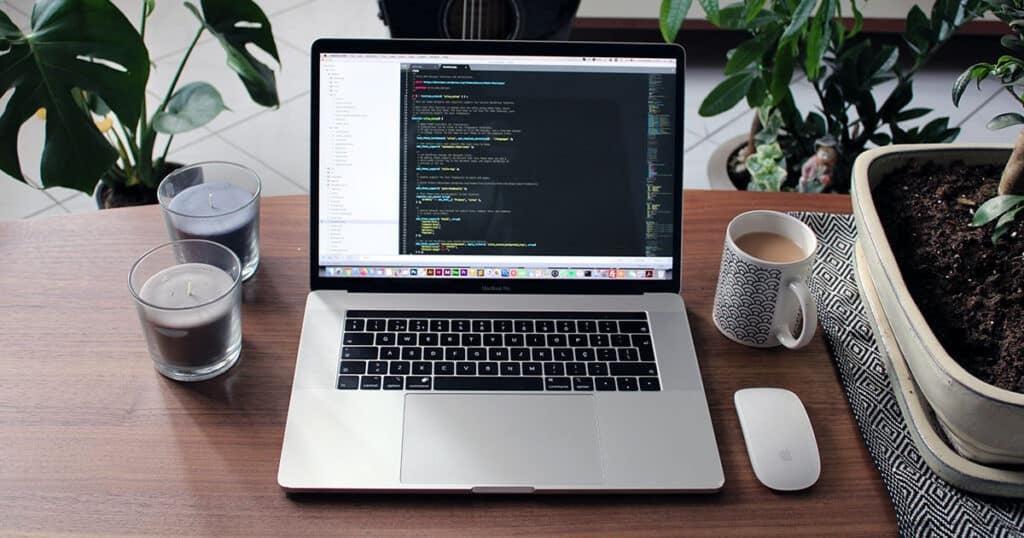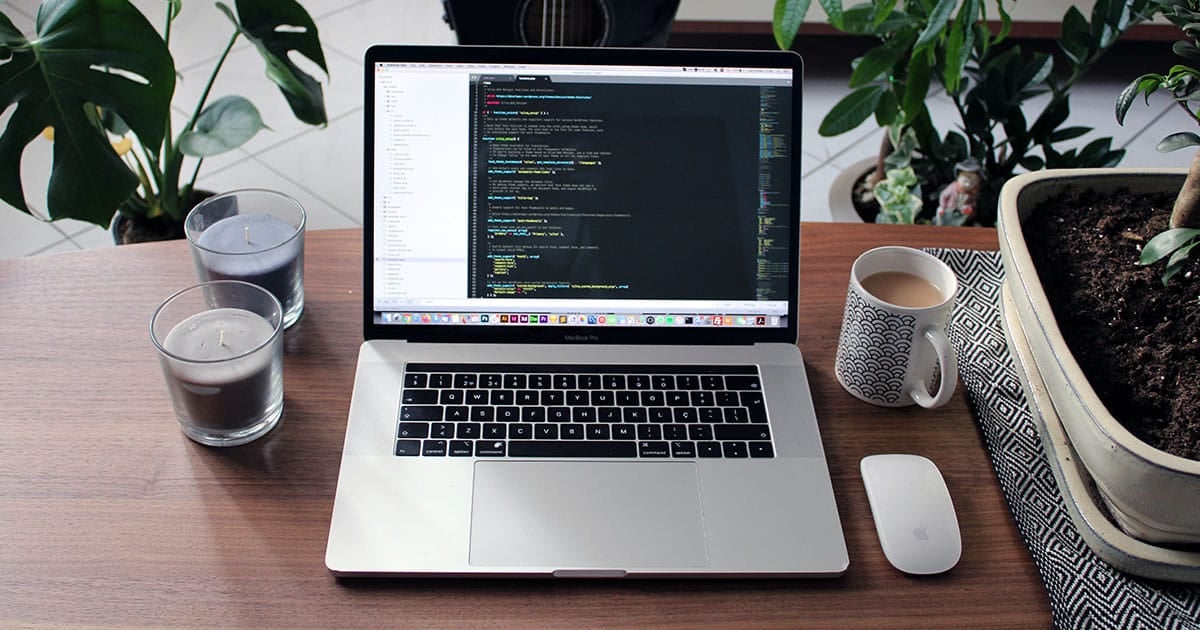 Shopify vs Joomla: Head-To-Head
We have lined up, side by side, both Shopify and Joomla and put them head-to-head in the following main categories:
Ease of Use
Website Templates
Extensions and Apps
Pricing
Mobile Optimization
Payment Gateways and Transaction Fees
SEO Features
Security
Shopify vs Joomla: Ease of use
It's crucial that whichever platform a creator uses is convenient and user-friendly. So, how do Shopify and Joomla stack up in terms of ease of use? Let's take a look:
Shopify
Shopify makes the whole process of creating and maintaining a website straightforward, so producing a website to be the best it can be requires no technical knowledge or skills whatsoever. All that customers need to do is sign up for a Shopify account, choose which plan they wish to use, and they're all set.
Everything from the unintimidating Shopify dashboard to the step by step help at the beginning of the customer journey makes using the platform refreshingly straightforward.
Joomla
Joomla's framework also makes creating and uploading blog articles and web pages a relatively simple procedure. All you need to do is, choose the section you want, write your content and click a button to publish.
The downside to Joomla in terms of ease of use is that if you want to use advanced tech, you will need to know precisely how to write the particular functionality you want. Or, if you don't want to do that, there are a wide variety of valuable plugins just an internet search away. The flipside to this is that a small number of these not only carry bugs but may not work correctly.
However, if you know what you are doing and research thoroughly (always an essential aspect with any form of add-on), there are some excellent Joomla extensions – more on extensions and apps later on.
Winner: Shopify
It's almost impossible for Joomla to compete with Shopify in this category. Shopify makes it extremely straightforward, even for a novice, to use its website creation features.
Shopify vs Joomla: Website Templates
Having a professional template to work with when creating your website makes what could potentially be a complicated process a much more straightforward task when it comes to web design. Let's take a glance at what each has to offer in terms of templates:
Shopify
Shopify has a store dedicated to providing a wide range of customisable themes for its customer's websites. While there are ten free themes, there are over 70 paid-for themes to decide between if you are looking to make your website unique. All of them (including free themes) are mobile-friendly, an important factor with today's websites, and they all have clean code.
If you want to take advantage of even more customisation options, then it's a good idea to get familiar with the 'Liquid' programming language. The company created this template language to help Shopify account users load quality content.
Joomla
Unlike Shopify, Joomla does not have a template library. Do not let this necessarily put you off, however; Joomla allows third-party-designed templates.
If website creators want to choose a particular template, there are a variety of Joomla themes online to discover. While some are free, others need to be purchased as a one-off payment, while other third parties offer a subscription for their templates. Joomla makes it simple for its customers to add these to their account directory to run on their website.
Winner: Shopify
Shopify wins this round due to its wide range of easily accessible templates in its dedicated theme store. Not only is there a range of paid options, but there's also a great (albeit limited) option of free styles too, if you don't want to commit to a purchase just yet, or ever.
Shopify vs Joomla: Extensions and apps
Apps and extensions are vital for when you want to make the most of your website. Shopify and Joomla both have a range on offer:
Shopify
Shopify users can enjoy a range of apps, over 2,000 in total, in a bid to increase sales within their online store. In fact, over 80% of Shopify merchants avail of these apps on the eCommerce platform to do so. The Shopify App Store is the best place to search for third-party developer's apps that will integrate well into any Shopify plan.
Joomla
Joomla, like Shopify, has a wide variety of plugins, with 10,000 extensions currently on offer via the Extensions Directory. All of Joomla's extensions are very easy to install, and there isn't a limit on how many you can add to your website. Many of these apps can help users maintain and grow their websites successfully.
Winner: Joomla
Due to the wide assortment available, Joomla narrowly pips Shopify to the post with its range of apps and extensions. If you have a task to fulfil on your Joomla-driven website, chances are there's a third-party developer app that has an extension for it.
Shopify vs Joomla: Pricing
Price will always be an important factor when deciding what company you will trust to be the backbone of your company website. So, who offers the best value for money? Allow us to explain:
Shopify
Shopify offers three main plans, each coming at a different price.
Basic Shopify: Prices start at just $29 per month for this plan, which is ideal for creating a brand new eCommerce website.
Shopify: This is usually the preferred option if a merchant wants to begin expanding their business. The plan typically costs $79 per month.
Advanced Shopify: This package is tailored to large businesses that require a host of reporting to monitor scale operations with their professional Reporting Functionality tool effectively. Therefore, is it unsurprisingly the most expensive choice of plan, at around $299 per month.
Joomla
Unlike Shopify, Joomla is completely free to download and use. However, that doesn't mean customers won't have to spend some money when creating a new website. They will still be required to pay for both a domain name and web hosting, which aren't always cheap.
Winner: Joomla
There is no contest to who wins in the pricing stakes. While Shopify charges for all of its plans, Joomla comes 100% free.
Joomla vs Shopify: Mobile Optimisation
It's a growing necessity that websites work well on mobile devices. We discuss Shopify and Joomla's mobile optimisation credentials below:
Shopify
Shopify works as seamlessly on handheld devices such as mobiles and iPads, and other tablets as it does on laptops and computers. This is because all of the available Shopify templates automatically respond to the device that is being used, making the entire experience user friendly for both the merchant and customers.
Joomla
Similarly, Joomla can work on mobile devices, but it is recommended that an extension explicitly designed for mobile optimisation, such as Mobile, be added from Joomla's Extensions Directory. Mobile can detect between devices and offer the mobile-optimised template to mobiles, tablets etc., while compressing images and getting rid of unnecessary code.
Winner: Shopify
Because Shopify comes complete with in-built mobile optimisation as standard, it tops the bill.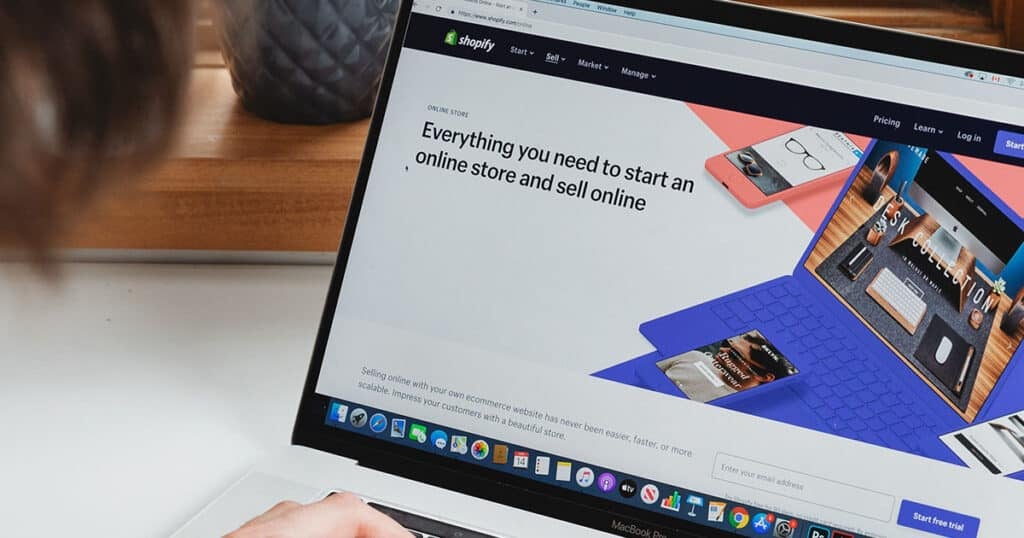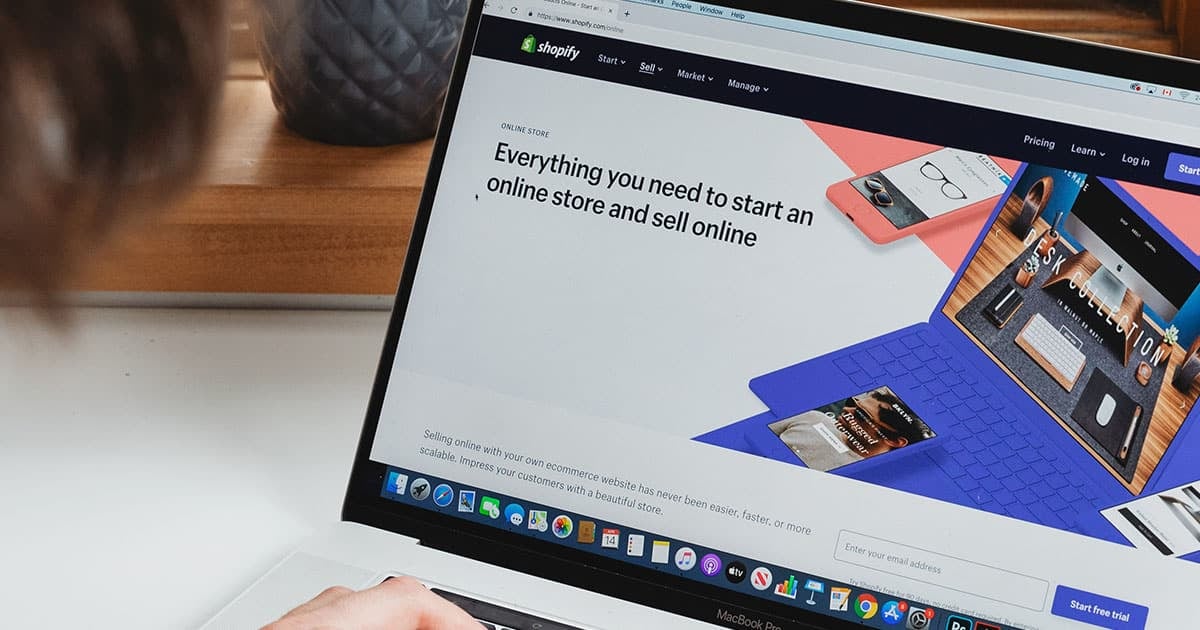 Joomla vs Shopify: Payment gateways and transaction fees
Shopify and Joomla each employ different methods when it comes to payment gateways:
Shopify
Shopify merchants can avail of the company's Shopify Payments option, a dedicated payment gateway that rids the merchant of the hassle of finding a third-party payment provider. What's best is there are currently no fees charged for using the service. However, the downside to this is that Shopify Payments are not available in every country.
Joomla
Users will require an extension in order to manage online payments with Joomla. And, there are a lot of good, trusted ones out there; for example, PayPal, Payage and Digistore Connect, amongst others. PayPal is the most popular. However, there will be transaction fees involved, starting from around $0.30 per transaction, although this can vary.
Winner: Joomla
Although Shopify has its dedicated payment gateway, most Joomla users opt to use PayPal, a big hit with customers due to its familiarity and reputation.
Joomla vs Shopify: SEO features
If your website can't be found easily on all the leading internet search engines, there's little point in owning one, let alone running it. That's where Search Engine Optimisation comes in. Below we discuss whether Joomla or Shopify has the upper hand in the SEO stakes:
Shopify
Shopify has all the basic SEO tools that a merchant could need to run a successful website. If you are looking to expand and grow your business, then chances are you will need to look to Shopify's app store for extensions, which cover more advanced SEO settings, which usually add to your costs.
With Shopify, you can change Meta names and tags with ease, and buyers can give product reviews. Shopify also creates a sitemap.xml of your products and web pages, making it a simple affair for internet search engines to examine and rank your site suitably.
Each Shopify website is designed to be fully integrated with all the leading social media platforms, like Facebook, Twitter, Pinterest etc. For example, customers on Facebook don't need to leave the platform to browse and make purchases.
Joomla
There's no denying that Joomla is an SEO-friendly content management system platform that provides excellent web hosting across a user's site. The issue with this, though, is that Joomla initially requires a lot of attention and management. However, the payoffs can make it well worthwhile.
If a merchant can commit to putting in the effort in terms of SEO at the set-up stage, their website has the potential to rank very highly.
Joomla allows users to enable URLs that are engine crawlers friendly and, in turn, search engine friendly. Users can also enable a URL rewriting instruction to get rid of index.php within their URLs. Joomla users can also add metadata and titles to all their content.
There are extensions available for Search Engine Optimisation, namely Easy Frontend SEO which can make life much easier if SEO isn't your thing.
Winner: Shopify
If your main goal isn't e-commerce, and you just want to build a regular site with great content, then you might want to look at Joomla instead. But if running a successful, high ranking store is your optimum goal, then Shopify has SEO features that are hard for any competitor to beat.
Joomla vs Shopify: Security
Now let's look at how what security measures both Joomla and Shopify employs:
Shopify
Shopify's eCommerce platform is PCI level 1 compliant for credit card processing – this is the highest available standard. They also have systems in place to limit login attempts and ensure developers only have access to the data they need to avoid leaks, known as a privilege system. Shopify also has an excellent fraud prevention system, and all websites come with SSL.
They also run the Shopify Whitehat Reward Programme, whereby the company rewards security researchers with financial incentives to find serious vulnerabilities within the Shopify core application. By extension, these procedures help protect merchant's websites too.
Joomla
The major downfall of Joomla in the security stakes is the risk posed by third-party extensions and plugins; these make up the vast majority of all hacked sites on the system. However, Joomla does offer its users security extensions and plugins. There is also the Joomla Force SSL which allows users to activate an SSL certificate without needing an extension.
To minimise the risk of a security threat, users should perform updates regularly to ensure a bug-free and up-to-date version.
Winner: Shopify
It's important to remember that no Content Management System is 100% flawless, and security issues are an ever-present threat. Shopify wins this round due to its robust security measures designed to protect merchants and their websites.
Final Thoughts
We've reached the end of our Shopify vs Joomla review, which we hope has been helpful to you in deciding which, if either, of these platforms you wish to use for your website.
In short, while Joomla provides a free framework, it is not without its issues. But, if you're a web developer that has a bit of technical know-how, or are going to hire a professional web developer, there's no reason why you can't excel your website by using Joomla.
Shopify is not only much simpler to set up, but the company makes it relatively quick (and undoubtedly painless) to get the ball rolling. Best of all, no tech-savviness is required with this one, so zero coding skills are needed. The downside is, you do have to pay for these little luxuries, but overall, we believe that Shopify outplays Joomla in many respects.
FAQs
Which platform is the best for a small business?
Between the two, Shopify is probably better suited to smaller businesses. This is because it takes next to no time to set up, and there is no technical wizardry required from the merchant. There are more than ample design templates to choose from, so users can create, style, launch and maintain their online stores without any assistance.
What's the best pricing plan for my Shopify account?
As mentioned above, there are three main Shopify pricing plans on offer.
Currently, the cheapest Shopify pricing plan is Basic Shopify, with a price tag of $29 per month. This plan includes an online store (including eCommerce site and blog), two staff accounts, 24/7 support, sales channels, up to 4 inventory locations, manual order creation, abandoned cart recovery, gift cards, discounts and lots more.
This plan is recommended for smaller businesses and those creating a new eCommerce website.
If you want to expand your business or are a larger business that requires reporting to control operations, you will most likely need one of the bigger, and therefore costlier, plans.
Are Shopify websites reliable?
Shopify is both safe and reliable. In over 15 years since its conception, the company has had no major data leaks. Alongside this, Shopify has been one of the world's most trusted eCommerce platforms for years now, with literally millions of customers. This fact speaks for itself.
As for the websites that Shopify support, all new Shopify stores come with a free SSL certificate as standard. Plus, all security updates are provided to merchants straight away and simultaneously.
They also run the Shopify Whitehat Reward Programme, whereby the company rewards security researchers with financial incentives to find serious vulnerabilities within the Shopify core application. By extension, these procedures help protect merchant's websites too.
In short, Shopify is known to be one of the safest eCommerce platforms around.
Is there a support network for a Joomla site?
One of the significant advantages of using Joomla is its fantastic online community forums. With over half a million members, the support available is sizable. The community is more than active, it is thriving, so there's always someone on hand to offer helpful hints, tips and advice.
Joomla's online community forums are a handy place to start if you have a query regarding anything to do with Joomla.
While it is recommended that if you do sign up to Joomla, you at least browse the forums, there is another support available as well. By signing up to Joomla's mailing lists, of which there are two, you will be given access to a wide range of Joomla members who are willing to aid you with your query.
All you need to do is send your question, and someone will get back to you in due course. You can sign up for either or both General Mailing or CMS Mailing.
To your success,
Jackson