If you compare the GoDaddy Online Store to Shopify, you will find that both platforms have plenty of successful eCommerce features on offer to improve your sales score and help achieve maximum business growth.
However, you'll also quickly discover that they are very different website builders, so one will be better suited to your needs and budget than the other.
To help you decide between Shopify vs GoDaddy Online Store, our comparison guide will take you through the main features offered by both platforms.
You will be able to check them both out side by side, so you can see who can offer you the most appropriate services for your business.
What Is GoDaddy Online Store?
Are you new to the world of creating websites and need to design a new website quickly? GoDaddy is the website builder for you.
GoDaddy is a popular go-to web hosting company for anyone looking to build and host their own website.
With easy-to-design pages and no complicated coding knowledge required, it really is a great starting platform for fledgling businesses.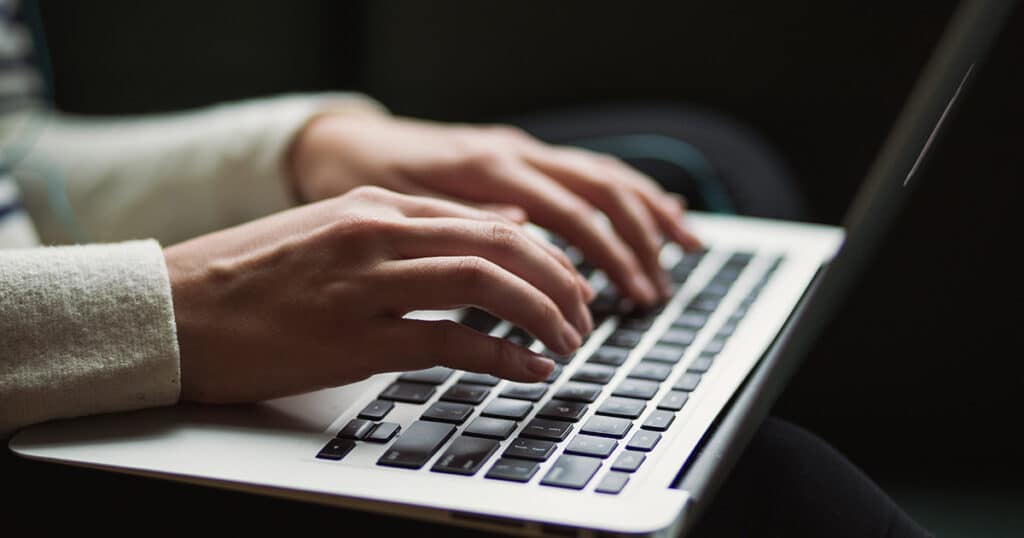 Choose from over 300 templates, all included in their reasonable price plans, to create a new dazzling online store.
Once you are ready to edit your template, the drag and drop feature is simple to use, allowing you to quickly design each page, ready for your website to be published.
GoDaddy offers market-leading customer support, so if you're nervous about designing your new website, GoDaddy is the perfect option for you.
Very few services provide you with 24 hours phone support allowing you to solve any website problems instantly.
While GoDaddy does lack some advanced eCommerce selling features and only offers minimal mobile editing, for the majority of businesses it is the ideal platform to launch their website.
Only, professional coders and those requiring more comprehensive eCommerce functions might feel limited by GoDaddy's options.
Read on to discover more detailed information about GoDaddy's features and compare GoDaddy vs Shopify.
What Is Shopify?
Shopify is the world-leading eCommerce platform, and this popularity speaks volumes about the quality of the services it provides.
As an online store builder that is solely focused on serving eCommerce websites, it will come as no surprise that all selling features required to run a successful business are included, even an SSL certificate.
So, if you have products that you want to sell online through multiple channels then Shopify is a secure option for your website.
With a range of plans for you to choose between, there is a package suitable for all businesses, from small start-ups through to large established ventures.
With the option to upgrade instantly, Shopify will grow with your business and help you achieve success.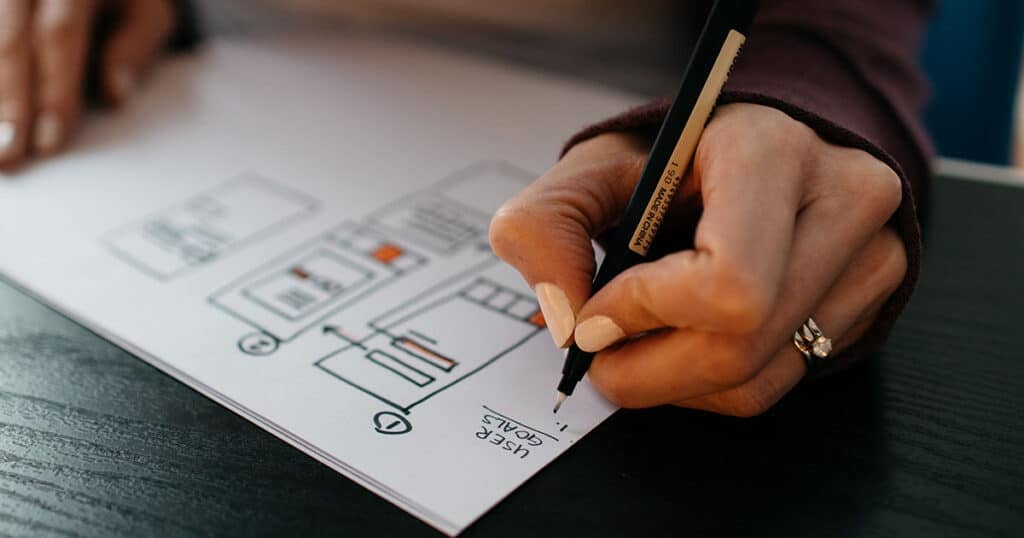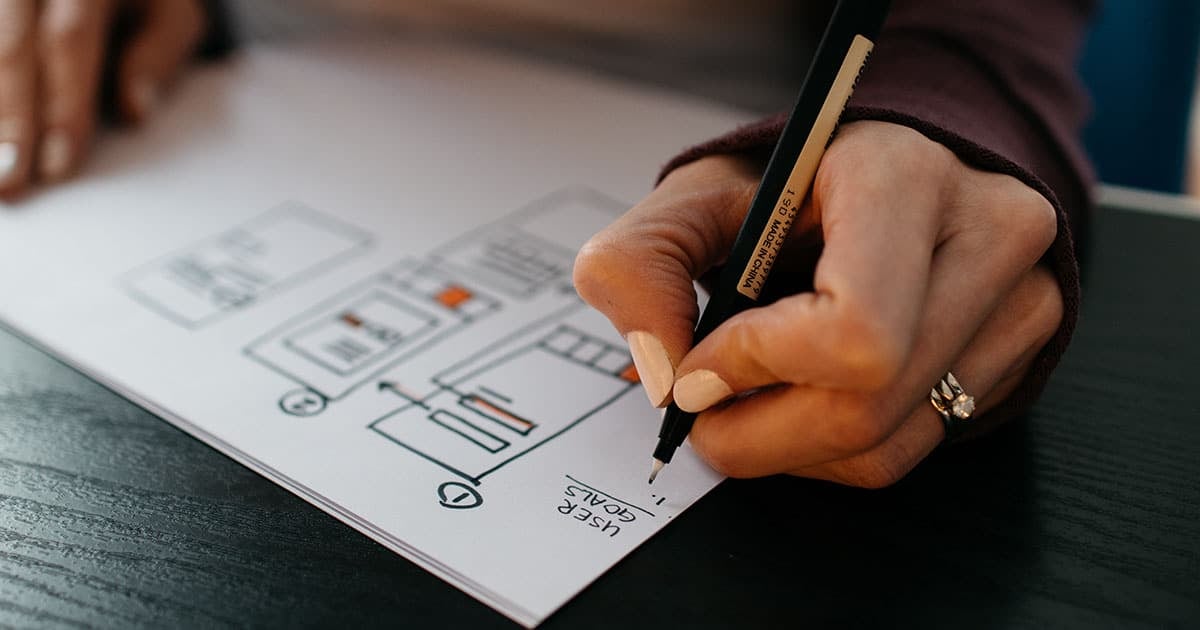 It doesn't matter if this is the first website you have designed because Shopify is easy to use and provides 24-hour support for any issues you may have. The finish is always professional, allowing you to focus on your sales.
With over 100 themes, you can design the perfect customer friendly online store with just a few clicks.
Every theme is compatible with mobiles, so customers won't be abandoning their shopping cart when checking out your store on the go.
For more creative designers, there is scope to use coding to make alterations and add personal brand details to your chosen theme, but when budgeting for one of Shopify's plans you should be aware that some of Shopify's themes and additional application features come at an additional cost.
Our Shopify developers have put together this guide, that will take you through Shopify's popular features in more detail, comparing Shopify vs GoDaddy, so you can see if this is the eCommerce platform for you
Shopify vs GoDaddy Pros and Cons
Shopify
Shopify has many exciting features that it can offer to your business, so we have highlighted the main advantages and potential limitations of using this platform.
Pros:
As a dedicated eCommerce website builder, it has every feature needed to achieve sales and business growth.
Your online store will come with a free SSL certificate, making your site resistant to hackers and ensuring your customers' information is kept safe.
Fantastic customer support available 24 hours a day.
The hassle-free mobile app ensures that you can edit your store while out and about.
Shopify's payment plan options are suitable for all sizes of business and provide plenty of opportunities for every business to grow.
Cons:
Transaction fees are applied to all third party payment gateways made outside of Shopify payments, including PayPal and Apple Pay.
Not all templates or additional features are free, so there may be additional payments required on top of your monthly fee.
GoDaddy
Have a look at the fantastic range of services that GoDaddy can provide for your business to ensure it will be suitable for your requirements.
Pros:
Pricing for all plans is very affordable for businesses, even the eCommerce option.
Try out the free plan first, for an unlimited time, before upgrading.
Offers amazing customer support, 24 hours a day, every day.
Features a mobile App, allowing continual access to editing.
Very quick to set up and easy for everyone to get started with.
Automated cart recovery feature included with the eCommerce plan.
Cons:
Limited range of eCommerce selling features that are only available within their eCommerce store plan.
Less option to edit templates and be creative.
Shopify vs GoDaddy Comparison
It can be difficult to determine the differences between Shopify vs GoDaddy, so we've provided a comprehensive comparison below to help highlight the similarities and differences between both sites.
Pricing Plans
When you first start designing your new website you must know your budget and financial limitations. You also need to decide on the features you require from each plan, to get the best value for money.
Shopify's plans
Shopify is a dedicated eCommerce platform that offers eCommerce selling tools with every plan. As you upgrade through the plans you will be offered more features that allow you to grow your online store to an unlimited size.
The price of each Shopify plan:
Basic plan – $39 USD per month
Shopify Plan – $105 USD per month
Advanced plan – $399 USD per month
Shopify Plus – starts at $2000 USD per month
Signing up to a Shopify plan does offer some benefits, with reduced shipping rates and a free SSL certificate available for every online site.
Be aware that Shopify also has several add on features and apps that can quickly increase your monthly cost.
You also need to consider the additional transaction fees included for payments that are not made through Shopify pay. This can make the overall price prohibitive to some businesses.
GoDaddy's plans
GoDaddy Online Store is not solely an eCommerce platform but is also a trusted hosting company, and this is reflected in the variety of website builder plans available. Only the eCommerce plan, at $29.95 per month, provides the necessary selling features that are essential for selling items online.
The price of each GoDaddy plan:
Free plan – Free for an unlimited time
Basic plan – $17.95 per month
Standard plan – $22.95 per month
Premium plan – $31.95 per month
eCommerce plan – $36.95 per month
All of GoDaddy's plans include web hosting as part of the price, so everything you need is included within your plan.
Pricing Conclusion
Shopify is the best value for money. It is worth paying the higher price, as all of Shopify's plans include a comprehensive selection of eCommerce features, essential for successful sales. But does it stay within your budget?
In comparison, you know what you are getting with each of the GoDaddy plans, and with no costly surprises, GoDaddy is the perfect option for plenty of business owners who can't afford to pay Shopify's prices.
eCommerce Features
All online stores need eCommerce functionality, allowing them to sell products across multiple sales channels, while also connecting with social media. Ensuring your web host offers the eCommerce tools you require is essential for creating a successful site.
Need more information on pricing? Talk to one of our ecommerce web design experts.
Shopify's eCommerce tools
Shopify is the world-leading eCommerce platform for a reason, and this is due to the unbeatable range of eCommerce features that it offers to all small business owners and large corporate companies.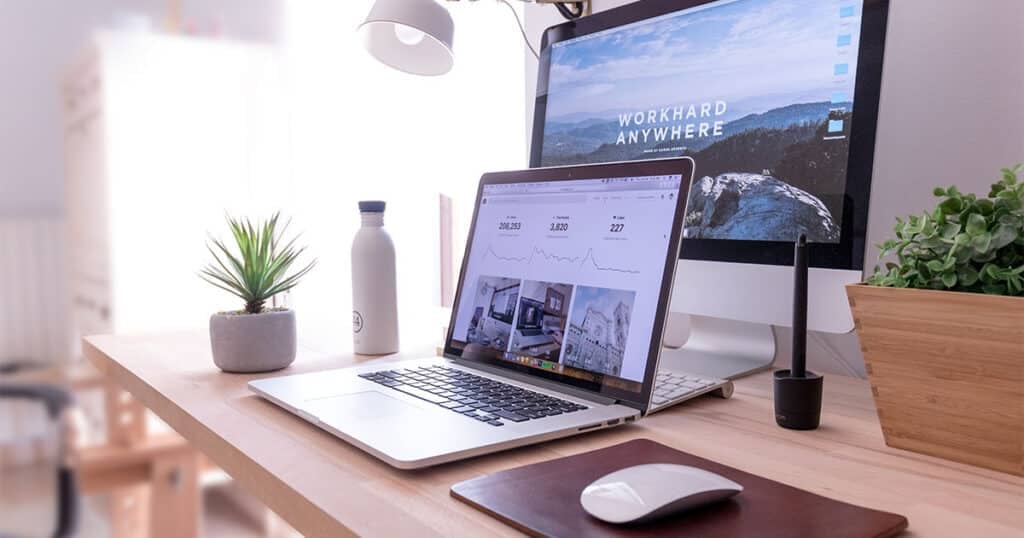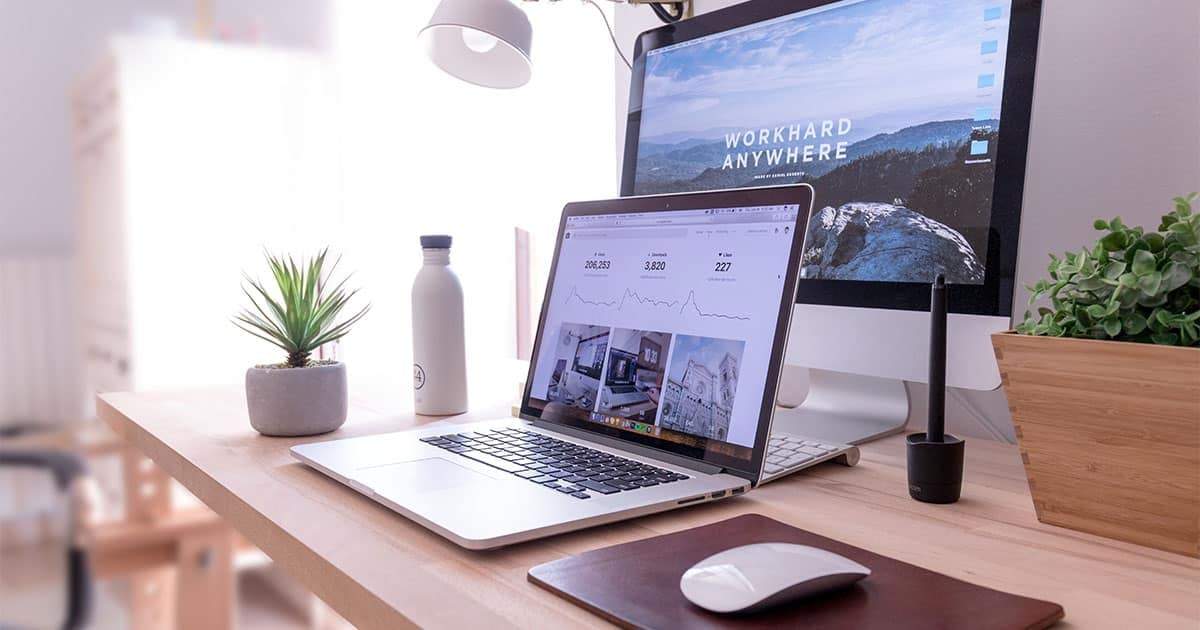 When building your store, you can be assured that all payment plans have the option of unlimited product listings, so you can build an ever-expanding store. Shopify even offers comprehensive inventory management to help you keep track of your stock.
All of Shopify's websites are provided with a free SSL certificate to ensure all customers details are kept safe every time they shop in your store. Not only will your website be trusted by everyone who uses it, but it is guaranteed to be secure.
GoDaddy's eCommerce tools
In comparison, GoDaddy does not offer the same range of eCommerce tools as one of Shopify's plans, but then GoDaddy's focus is not solely on eCommerce stores. Only GoDaddy's eCommerce plan offers the ability to sell products, so this is the payment plan you will need to sign up for when setting up your online store.
To be fair, GoDaddy does have many functional eCommerce features that make selling easy. You will have access to unlimited product listings and tools to boost SEO ranking and increase sales. For versatility, you can also sell your products on a range of platforms and add a PayPal button.
When you compare Shopify vs GoDaddy, you might feel GoDaddy doesn't provide you with much sales information as they lack any way of tracking customer interactions. However, business owners love that GoDaddy sends automated abandoned cart emails to improve cart recovery rates, all included in the eCommerce plan.
Features Conclusion
Overall, Shopify is unbeatable for the range of eCommerce tools that comes with every plan, so is the obvious winner for a business looking for the most comprehensive store builder.
However, GoDaddy will produce a fully functional eCommerce site, but don't expect access to the range of eCommerce options that Shopify's websites are provided with.
Customer Support
The quality of the customer services on offer to your eCommerce store can be a big deciding factor when it comes to choosing to subscribe to Shopify vs GoDaddy. After all, when spending your valuable budget, you want to know that help is easy to access at any time of day or night.
Shopify's customer service
Shopify has round the clock phone support 24/7 and constant access to live chat on their website. Not many platforms can match this, highlighting why Shopify always rates highly for its customer relations and ongoing support to its members.
Also, Shopify offers email support for those non-urgent questions and has a dedicated forum where you can post for answers to any issues. The Shopify community is friendly and highly knowledgeable, so you are likely to find useful information here posted by other businesses.
GoDaddy's customer service
GoDaddy also has comparable customer services to offer its members, ensuring they are not left in the dark if they come across any problems with their website. You can enjoy phone support 24 hours a day, and live chat help, no problem is too big or small.
For less urgent problems, GoDaddy also has a comprehensive selection of easy to read online guides. GoDaddy also makes use of its social media platforms, with an innovative Twitter support account that all business owners can access.
Support Conclusion
Both Shopify and GoDaddy provide fantastic customer services, so score equally for the help they provide their users at any time of the day.
Design Tools
If you are designing your first website then you are probably looking for an eCommerce platform that can offer simple templates and themes that look professional. In contrast, experienced website designers will be happy using coding to add their own creative flair.
Does GoDaddy's and Shopify's design tools cater for both novice and inexperienced website designers?
Shopify's design options
Shopify is the world leader for user-friendly templates that are also mobile compatible. They also offer extensive design variety. Be prepared to pay extra for your template though, as there are only nine free template options to choose from. So, if you are on a tight budget you might be restricted in the template designs available to you.
With the option to edit each template design or to add your own customised theme to a blank template, Shopify offers you the resources to create an online store that fits your business needs and brand, while also impressing your customers.
GoDaddy's design options
GoDaddy has a more limited range of templates on offer, produced using artificial design intelligence. However, it does have a wide range of industry-specific themes to match your business.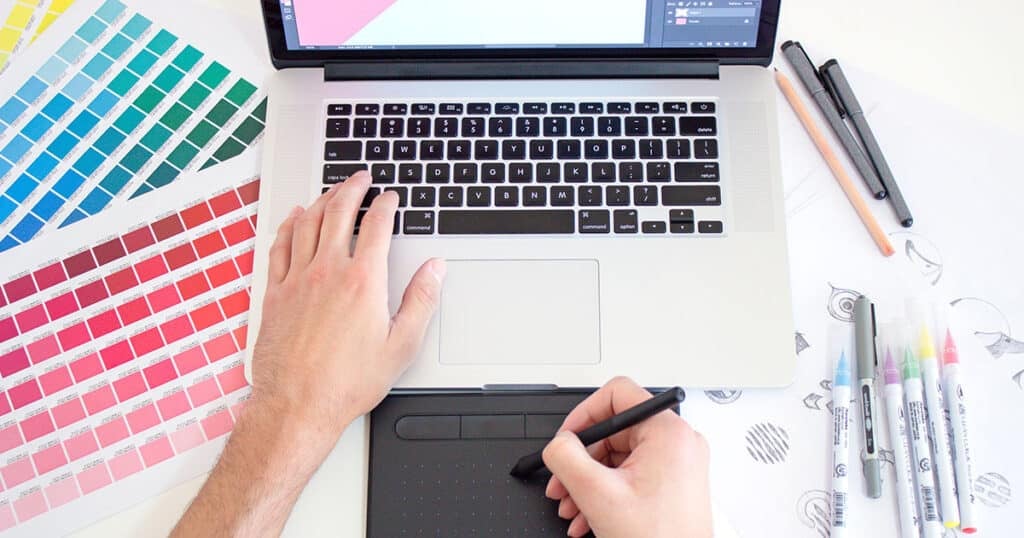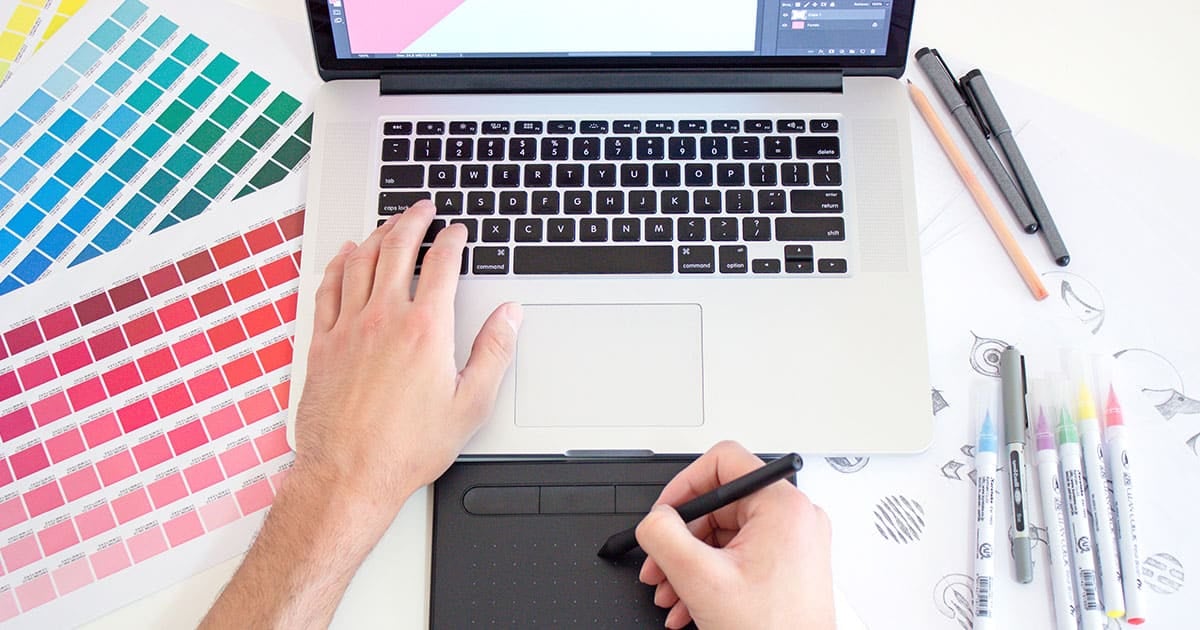 With these templates, you will be limited on the amount you can alter the design of your website. So, if you are not happy with the finished appearance or the overall simplicity of your website then GoDaddy might not be the right option for you.
Like Shopify, GoDaddy also offers mobile-friendly versions of their templates, so you can be certain that customers accessing your site from their mobile, will see an appealing layout that is easy to use.
Design Conclusion
Overall Shopify offers the best range of templates for every business and the most scope for design alterations and creative input. However, this can come at an additional cost, so the price might stretch your budget.
GoDaddy is also a perfectly reasonable alternative for creating a simply designed website with minimal hassle.
Ease of Use
No one wants to be wasting valuable time trying to create a website using a platform that is complicated and hard to use. So, how do Shopify and GoDaddy compare on their ease of use?
How easy is it to use Shopify?
Shopify is a logical platform that is straightforward to use when creating your next website. It uses a drag and drop feature that enables designs to be personalised quickly and seamlessly.
While Shopify is not quite as easy to follow as Go Daddy, it does offer a higher level of creativity and brand continuity that is appealing to many businesses and can result in a more professional finish.
How easy is it to use GoDaddy?
Go Daddy beats all other eCommerce platforms for how easy it is to use. Answer a few simple questions and the platform will rapidly present you with a suitable website, in a matter of minutes. GoDaddy will save you valuable time.
The only downside that results from GoDaddy being so easy to use, is that you are limited to the level of design editing available when you create an online store.
Ease of Use Conclusion
Overall, Go Daddy offers the easiest option for creating a new reputable website, as long as the design limitations do not restrict the quality of your finished site. With easy to follow instructions, you will be surprised at how quick and simple the process of creating your online store can be.
More experienced website designers will probably prefer the results that Shopify can offer and won't mind spending the extra time producing their website.
Marketing Tools
You could design the most innovative and appealing online store in the world but if you don't have the correct marketing tools then your customers might not be aware of its existence. Let's see how Shopify's and GoDaddy's marketing tools compare.
Shopify's marketing options
When it comes to promoting your business, Shopify offers the full range of marketing tools needed to get your store noticed.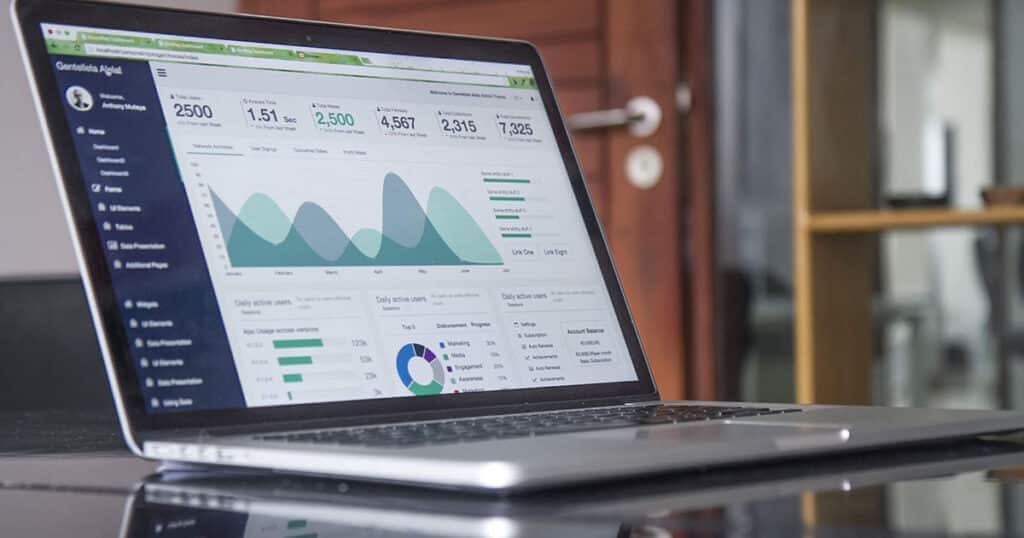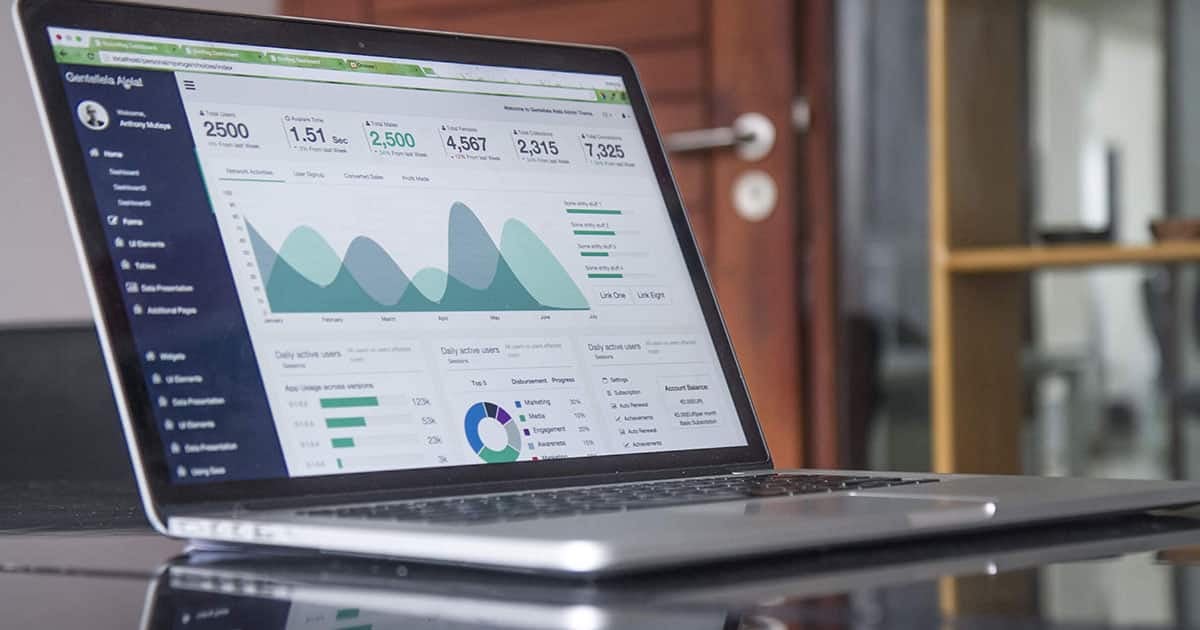 From enabling top SEO ranking, to getting noticed on social media, you will be provided with all the tools you need to be successful.
What marketing options can Shopify offer?
SEO tools
Facebook ads
Email marketing
Google smart shopping
If you are unsure of how to progress with your next promotional campaign, you can even gain helpful marketing tips by using Shopify's virtual assistant to keep you on the right track.
GoDaddy's marketing options
In comparison, GoDaddy also ranks highly when it comes to the range of marketing tools it offers. You don't need to worry about how you are going to successfully promote your store, as you will have access to all of GoDaddy's marketing tools.
The marketing options are offered by GoDaddy:
Links with social media platforms
Links with online marketplaces
Option to send SMS notifications
SEO tools to increase store ranking
GoDaddy's most popular marketing feature is the free emails that it automatically sends if a potential customer abandons their shopping cart. This is a proven method for increasing sales, and this feature is included with all of GoDaddy plans.
Marketing Conclusion
Overall, both Shopify vs GoDaddy offers a fabulous range of marketing tools, so your online store will be in safe hands no matter which one you choose.
So, is Shopify or GoDaddy Online Store Better?
Comparisons between Shopify vs GoDaddy highlight that both sites have their own attractions and suitability for particular customers. So, if one is a better fit for your business, then you should investigate their services further.
Overall, we conclude that Shopify comes out on top as the best eCommerce website builder.
Shopify offers the complete package, no matter which payment plan you sign up for. There are no design limitations and no restriction on the number of products you can list, providing the best overall value for money.
It is a straightforward eCommerce platform to use and has constant access to top-quality customer services, so any problems you might come across can be solved instantly.
So, even if you are completely new to the world of web design or are a seasoned pro in coding, then Shopify's endless eCommerce options make it a sensible option.
FAQs
Is cost an issue?
When comparing Shopify vs GoDaddy, Shopify's plans and additional extras can be considerably more expensive than GoDaddy. While Shopify offers great value for money, it can work out too costly for some budgets, making GoDaddy a great alternative.
Both GoDaddy and Shopify offer either access to a free plan or a 14-day free trial, so take advantage and have a go building your online site with both platforms to see which works best for you.
Is Shopify cheaper than GoDaddy?
The GoDaddy website builder offers the cheapest starting options for all new websites. With a free plan that can be upgraded at any time, it really is a great place to start. Their prices also include hosting, so there are no surprise additional costs when you come to publish your website.
However, if you are looking to sell products from your online site, you need to choose their premium eCommerce plan at $29.95 per month – this is the only option that allows payments to be processed and items to be sold.
In comparison, Shopify's plans start with their Basic plan at $29 per month, similar to the cost of GoDaddy's eCommerce plan. However, you will find that Shopify's plans quickly increase in price, to the top-priced Advanced plan at $299 per month.
Be aware that Shopify does have several add on options including, paid themes and apps, and possible transaction fees for certain payment processing methods, so the monthly price can quickly increase.
Whether Shopify vs GoDaddy is the cheapest option for you depends on what you require from your e-store. We recommend choosing the plan that will enable you to build a functional website, rather than choosing the cheaper option if it won't work for your business.
Do Shopify and GoDaddy offer free trials?
Unlike GoDaddy, Shopify does offer all users a 14-day free trial. Your trial will start from when you sign up, and any changes you make to your website will be saved ready for when you join one of their plans.
With no payment details required, the free Shopify trial is easy to set up, allowing you adequate time to explore what Shopify can offer you.
GoDaddy may not offer a free trial, but they do have a free plan option, where you can build your site using a restricted range of features for free. Get a feel for the templates on offer, and decide if GoDaddy is the platform for your business before purchasing a plan.
GoDaddy's free plan runs for an unlimited time so, you only need to pay if you upgrade. You can publish your website for free if you are happy with it, but all online stores will need to upgrade to the eCommerce plan before being able to sell items.
Can you use a GoDaddy domain with Shopify?
Any domain name that you have previously purchased can be used with Shopify, including a GoDaddy domain name. Shopify also gives its customers the option to purchase a new domain name registration, but if you prefer to use a pre-existing one then Shopify will still host it.
It is easy to connect a GoDaddy domain name to your Shopify account. Simply, click on the option to 'connect existing domain' and you will be taken through the relevant steps required to connect your pre-existing domain.
To your success,
Jackson