These days there are numerous web design companies all promising to create an amazing and responsive website for you. But this broad range of choices can actually make your decision harder.
The key to choosing the right web designer is to know exactly what your business needs rather than trying to filter through all the professionals on offer.
With that in mind, here's a step-by-step guide on how to select the right website design services for you!
Why Is Choosing The Right Web Designer Important?
If you've ever attempted to create a website before, either by yourself or with a web design company, you'll know just how time-consuming, exhausting, and challenging it can be!
Not only does the design process and the construction take time, but the web design itself determines the future success of your company. It's a representation of you and your brand, and needless to say, it's essential to get it right!
Building a website is a challenging process and not something to go into lightly. Choosing the right web designer for your individual needs means that you'll end up with a website that effectively shows what your brand is and what it does. In turn, this will instil more trust in potential new customers.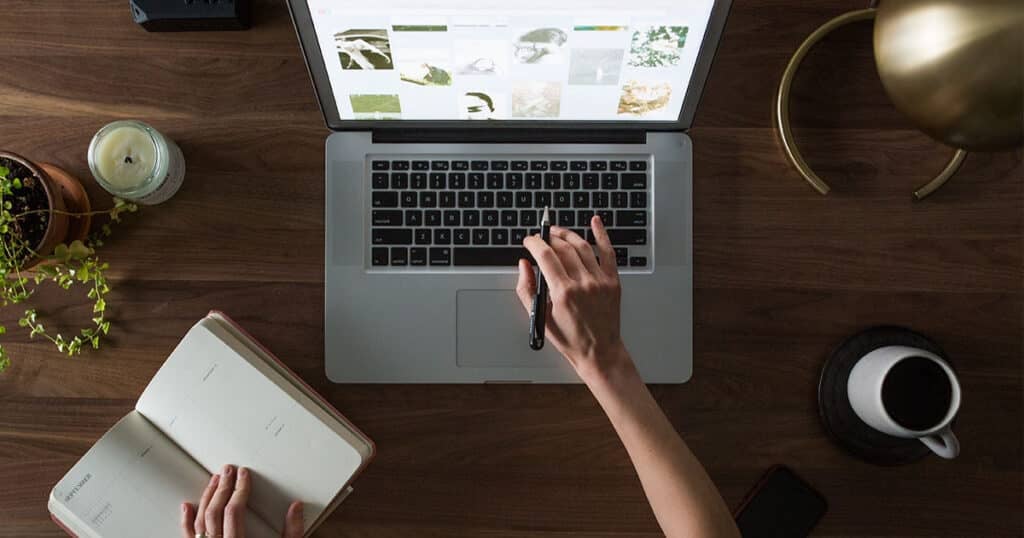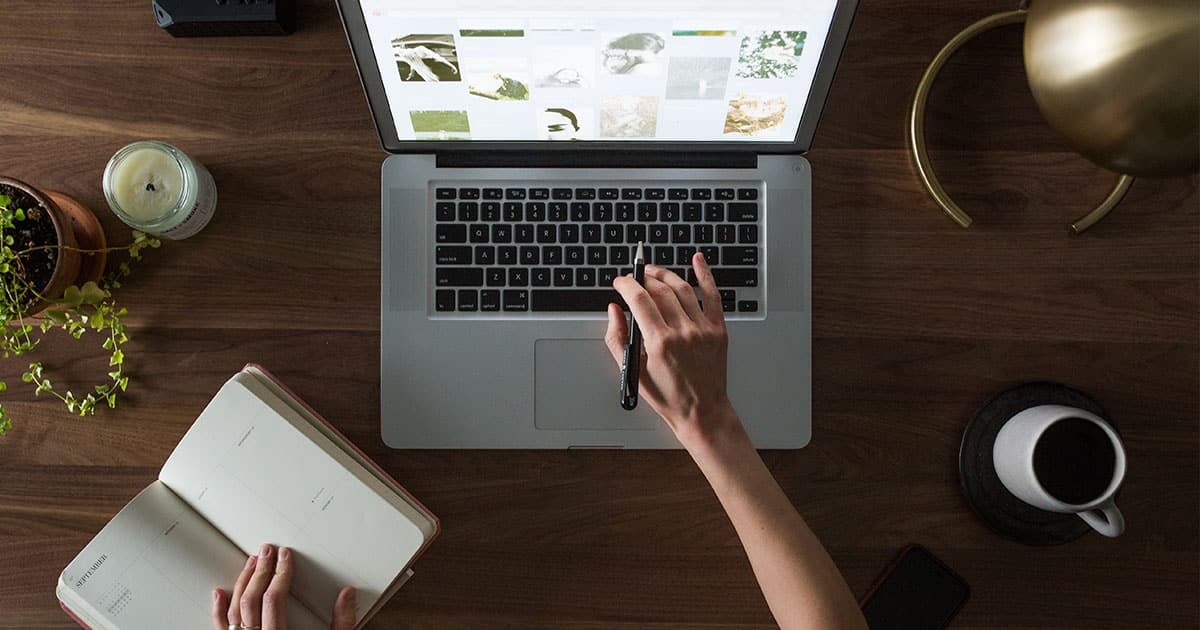 Are Web Designers The Same As Web Developers?
No, there are quite a few differences between a web designer and a web developer. However, it's easy to get them mixed up. They both assist in the building of websites, but their responsibilities are very different.
A web developer is responsible for building the core structure of the website using coding languages. On the other hand, designers are in charge of the visuals and usability of your website.
Imagine the developer as a construction worker and the website designer as the architect. They're both essential, but they have quite different skill sets.
Choosing A Web Designer: Step-By-Step Guide
Step 1. Know What You Want
Required functions
The first step to choosing the right web design professional is to know how you need the website to work. Do you need a "brochure site", where your basic details and contact information will be displayed? Or do you want a website with a certain functionality?
This step is very important because it determines what kind of website designer, or even agency, you'll need to choose. A pure-play web designer typically doesn't work with CSS, HTML or other traditional web languages like PHP.
Writing a great website brief will help you narrow down what you need and therefore what kind of web designer or agency you'll need.
Look and feel
Next, decide how you want your online presence to look and feel. The right web design professional will tell you how doable certain aesthetics and features are.
Consider what kind of process you want to work with. Do you like to have choices at each stage? How do you like to receive and offer feedback? It's best to avoid designers who aren't able to explain how they'll tackle a design problem.
Business role of the website
What role in your business does your website serve? Consider how your business generates customers and how you do your digital marketing.
If you are building an ecommerce website, how will it drive new leads and sales? Don't think of your website as a cost; it's an investment, so avoid web design companies that don't work with integration or can't create the features you want and need.
Step 2. Set Your Budget
Next up is your budget, and this is an important one. How much can you afford to spend on your website? If you're thinking "as cheap as possible", then a customised website is not for you.
It's no secret that custom-built websites can cost a bomb, but as mentioned previously, your website is an investment. If you think of it the same way you would as bulk-buying printing paper, you'll never achieve the results you need.
Stop and think about your current financial situation and work out what one new lead is worth. Additionally, work out the current costs of having a poor-performing website, or even no website at all. Remember, it's typically better to maximize your profits instead of reducing your investment.
Step 3. Research Possible Web Designers
Experience
The first thing you'll want to look for is experience. A web designer with adequate experience will be able to achieve the results you're looking for.
It's also a good idea to look for designers that operate in a wide range of industries. Designers that only work in one niche market means you'll likely have a website that doesn't stand out from other sites in the same niche.
Feel free to reach out to White Peak Digital if you'd like to have a chat with our team at this point!
Previous work
Before hiring a web design professional, always ask to see their previous work. This will give you a clear idea of whether their styles and techniques are what you're looking for.
If they don't have many examples of previous work showcased on their website, it never hurts to ask if you can see more of them. For example, you can see White Peak Digital's previous web design work here.
When you look at their previous work, ask yourself are the designs contemporary? Are the websites built to be mobile friendly? Do the designs match what you want for your website? Have they built on common CMS platforms like WordPress and Shopify?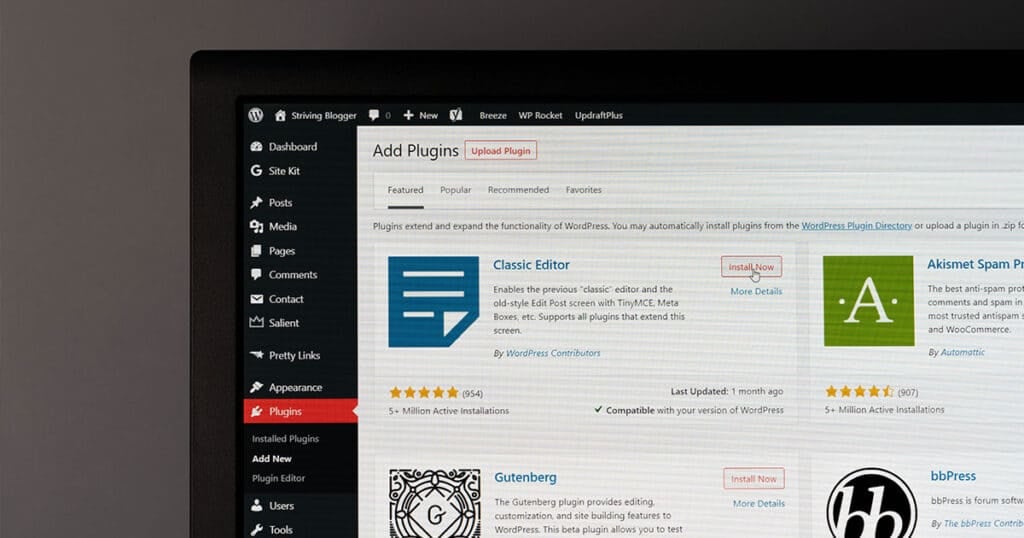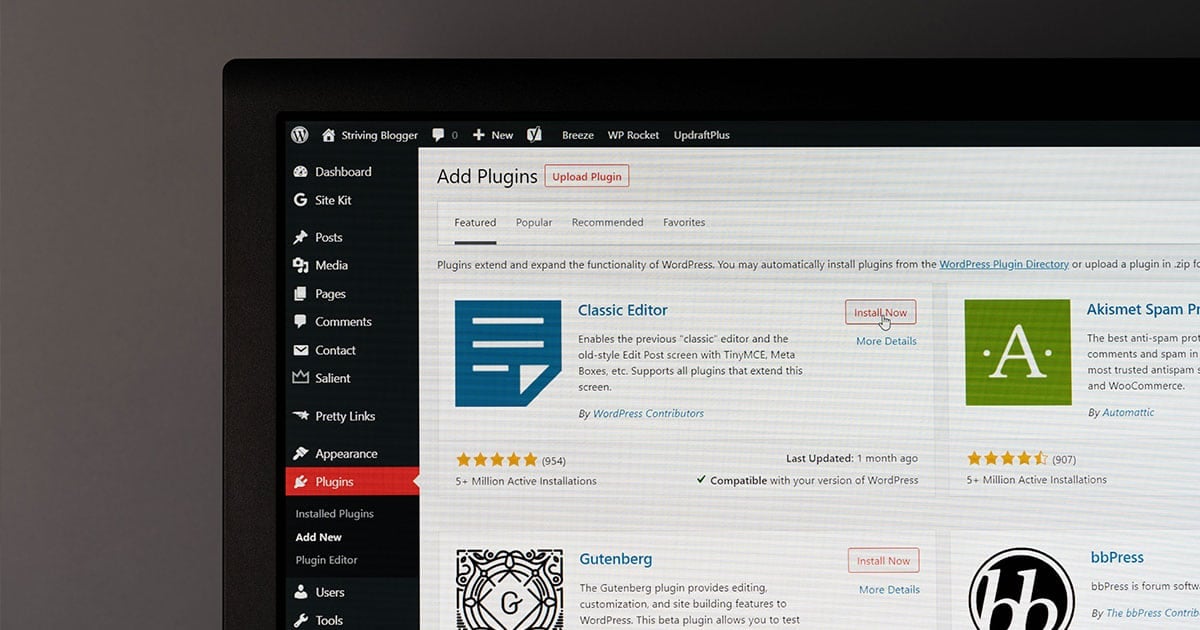 Web designer's portfolio
Viewing a prospective designer's portfolio is essential before you decide to hire them. The best way to decide if they know their design is to look at their portfolio, which ties in with their previous work.
With that said, don't just look at the screenshots of web homepages. Go to the actual site and have a look around. Take the time to look through the portfolio and go to each site that they've designed.
This is a good way of judging their work and seeing if it meets your standards and needs. If not, simply look for a different designer.
Good reviews
Good reviews and a good reputation are everything in all professions! Consistent bad reviews are a red flag and a sign that maybe that web design professional isn't right for you.
Look for good reviews from happy and satisfied clients. How does the designer work with the client? Do they listen to the client but also bring their own ideas? Does the designer communicate well?
The answers to these questions will be a good indicator of how easy the designer will be to work with.
Shared values
Try to look for a designer who shares the same values as you. Think about what's important to you. Timekeeping? Professionalism? Or maybe attention to detail?
Finding a web design professional who believes in these values as well will mean you're both on the same page. Ultimately, this will make the working relationship much easier and the design process will be a lot smoother.
Price
This is a super important factor to consider. Be sure to ask potential designers what their prices are and whether they can work with your budget.
It's always a good idea to be transparent about your budget before starting any work. Some designers list the package prices on their sites, whereas others need custom quotes to give an accurate price.
Ongoing support
A good designer won't just build your website and then wave bye-bye. Sites require constant upkeep and updates to ensure they stay efficient and secure.
Look for a website designer who offers ongoing support so your website always stays up to standard. You want to protect your investment, so a designer who offers further support is essential!
Ambition
The last thing you want is to work with a designer who isn't really bothered about their work and puts minimal effort in. An ambitious and enthusiastic designer will get you the results you're looking for.
You want a designer that's interested in you and what you want out of your website. Ultimately, look for a professional that wants to see your website succeed as much as you do!
Step 4. Pick The Right Web Design Company For You
Website design is complex, and choosing the wrong designer can be detrimental to your brand. Make sure your chosen designer provides all the services you need to reach your target audience.
If you want a separate mobile site, be sure to choose a designer that can accommodate that. Also, check that your chosen web design company is up to date with all the latest best practices for creating user-friendly sites that are easy to find!
Step 5. Enjoy Your New Website!
Whether you choose a big website design company, or a local designer, once your website is up and running, all that's left to do is to enjoy it!
Keep in mind that new websites typically take around 3-6 months to start ranking highly. Your website designer will be able to advise you on this, but don't be disheartened if you don't immediately start seeing results, as it can take time.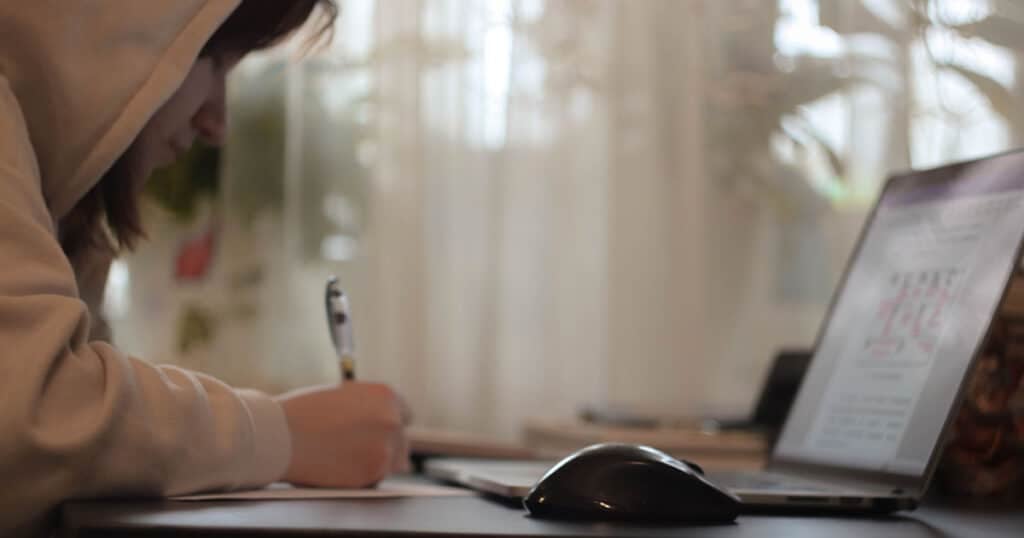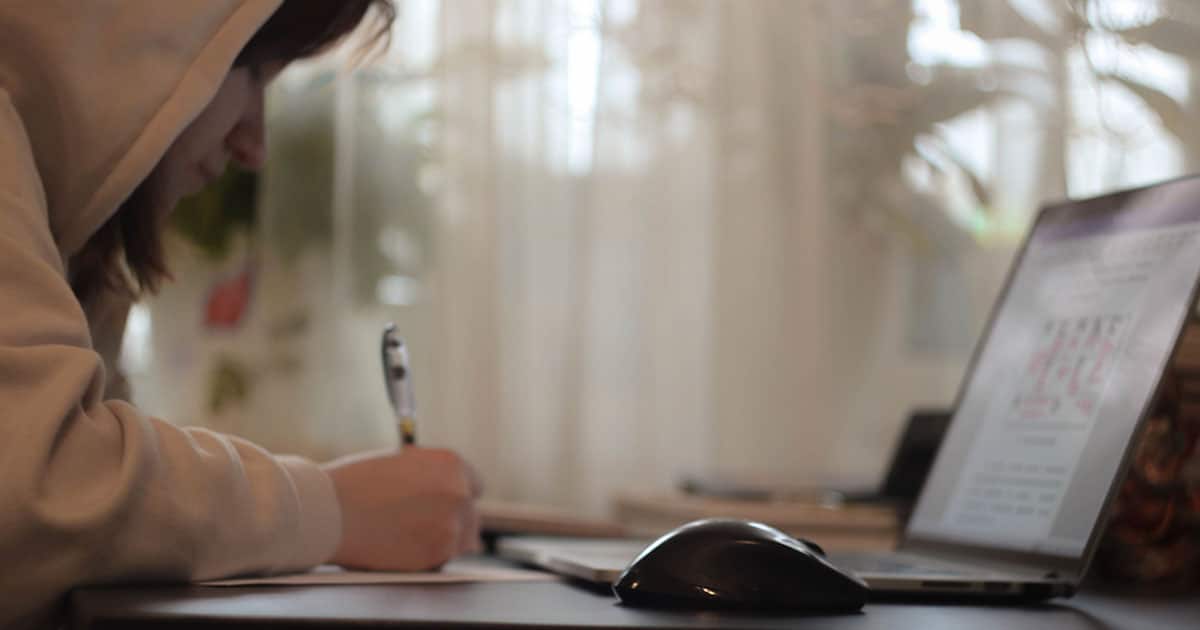 Can I Design A Website Myself?
If you have the time, it is possible to design a website yourself. A website builder is a good solution for those who want to create their own websites. These are companies that help businesses with small budgets and little to no technical expertise.
They will provide hosting and pre-made templates for just a single monthly subscription. You may not get all the functionality you want, but you can still have a secure and responsive design.
Using a content management system such as WordPress is also an effective solution to DIY website creation. It may take a bit of getting used to, but you'll have full control over your website.
Advantages Of Hiring A Professional Web Designer
Saves You Time
Business life is busy, and realistically, not many business owners have time to painstakingly build their own sites. Hiring a website designer will save you a huge amount of time by taking on that responsibility.
Even if you know a little about design, a good web agency will know how to create a website much more quickly and efficiently.
Experience
This one sounds obvious but many people don't realise how much knowledge is needed to create a high performing and responsive website. A web design professional will know the best practices for building the best site possible.
There is a big difference between a professionally built website and a DIY one. A professional website will offer you the security and functionality that a homemade attempt wouldn't be able to.
Not only that, but if you're a small business, a professional website can help you compete with larger companies, as it will instil trust in your potential customers.
Best Practices
A professional web design agency will be able to build a website for you that uses the latest tools and technology. These days, more and more people are searching the web using mobile phones, so a mobile-friendly site is essential if you want your brand to be successful.
Good designers can make your website accessible on mobile so you have a greater chance of reaching more customers.
Effective SEO
SEO (search engine optimisation) is truly one of the most important parts of a website and its online presence. Without it, your website will never rank highly in a Google search, preventing new customers from finding you.
Professional web designers know how to build websites so that they're search engine friendly and liked by Google.
Site Speed & Mobile Friendly
A website with effective plugins and other advanced tools will perform much better than a website just on its own. Good designers know exactly how to use these tools and which ones will create a fast and responsive design.
As a result, you'll have a high-quality website that's super-fast, with no more tedious long loading times!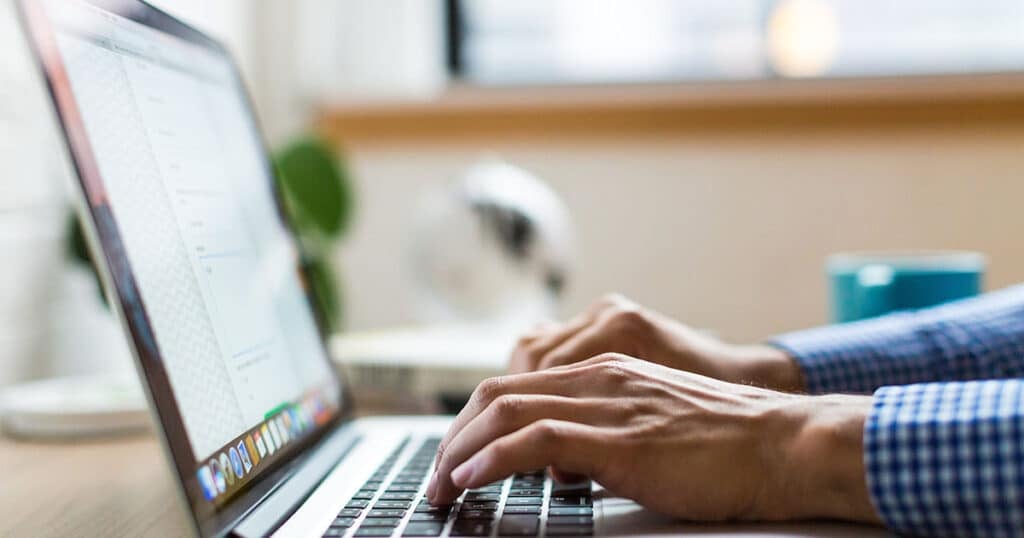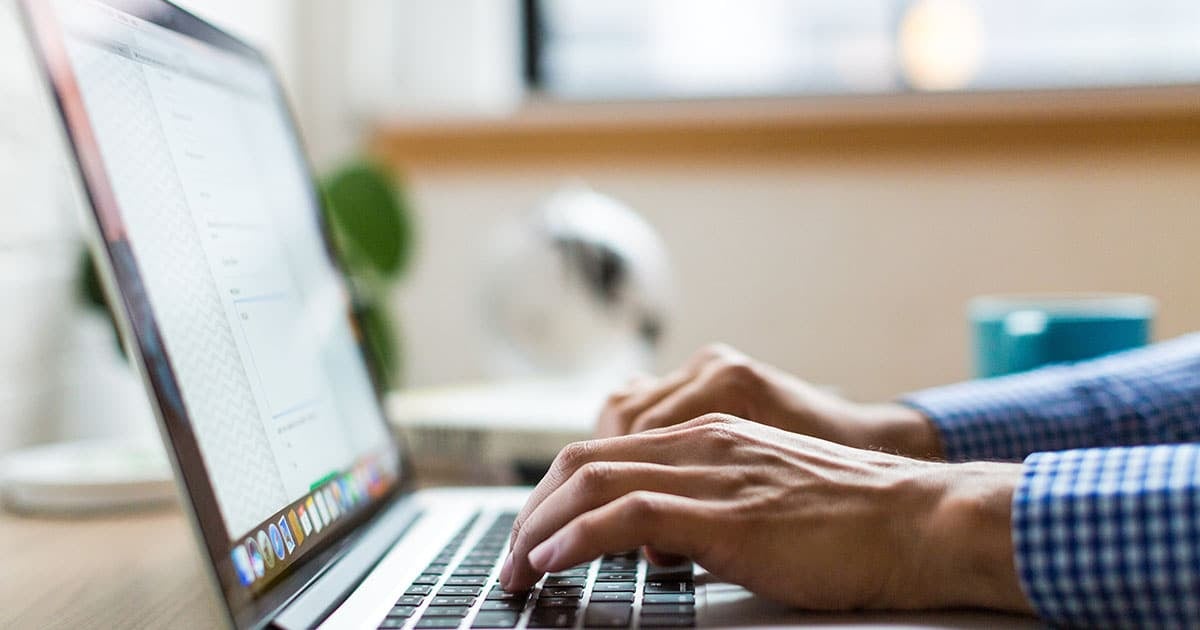 Final Thoughts
Your future project deserves a good web designer, and hopefully, these tips will be a big help when it comes to choosing a web design company that will provide the right mix of experience and knowledge.
This, in turn, will create a site that will perfectly represent your brand, letting customers know that there's a reliable and reputable company on the other end.
FAQs
How do I choose a web designer and developer?
First, you need to know how extensive your website project will be and what you want to get out of it. Do you need someone who can help you with digital marketing? Once you know these answers, you'll need to look at options.
Always be sure to check out potential design companies portfolio's and visit the sites they've built. This will give you a good idea of whether their styles and designs will be a good fit for you or not.
What questions should I ask a web designer?
You may think that it's only the designer who needs to ask questions about your project, but your questions for them are just as important. Be sure to ask them about their process and whether they offer other services apart from design.
Another important question is how much they charge. It's no good agreeing to hire a web design agency and then find out you can't afford their prices, so be sure they can design a website to fit your budget.
Other smart questions include:
How long will my project take to complete?
Do you outsource any of your work?
What do I need to do before you start my project?
How much does it cost to hire a web designer?
This depends on a few factors, such as how extensive and complex your project will be. Building brand new websites from scratch will cost more than just updating current ones.
It's not just the web design itself either, take into account marketing and SEO, the hosting company and the domain. For a custom-built website, expect the prices to start from around $3,000, but this can increase depending on your business needs.
Is hiring a web designer worth it?
If you want a fast, reliable, and high-ranking website, yes, hiring a web designer is definitely worth it! If you're serious about your business succeeding, then working with a design agency is the way to go.
Hiring the services of an agency is even more of a necessity if you know nothing about web design. There's a huge difference between a dazzling professional website and a DIY website that's just been thrown together haphazardly.
Although the cost of a custom-built website may bring you out in a cold sweat, remember that it's an investment in your brand, and soon enough, you'll be able to reap the rewards!
To your success,
Jackson