Whether you own a plumbing company, a small construction firm, or run a handyman business, setting up websites for tradies is one of the best ways to spread the word about your services and attract new customers.
Read on to find out more about how a WordPress websites for tradies work, why they are perfect for tradesmen businesses, and you can go about setting up your own today.
What Is A WordPress Website?
WordPress is an open-source website builder that is used by thousands of blogs and businesses around the world. In fact, nearly a third of all the websites on the internet are powered by WordPress, which is pretty staggering when you think about it.
Since WordPress is open-source, it is completely free to use and build a website. There are some costs if you want to produce a proper professional-standard website, but we'll talk more about this later.
WordPress is packed with features that allow users to craft unique and interesting websites. Its incredible popularity is all you need to know to realise that this web builder must be doing something right.
Need more information? Check out of WordPress developer Brisbane solutions.
Why Are WordPress Sites Perfect For Tradies?
Although WordPress is widely used by all different types of businesses, the way the platform works makes it absolutely ideal for tradies. Not only can you produce a website that looks great, but you can also integrate various features to spread the word about your business to customers far and wide.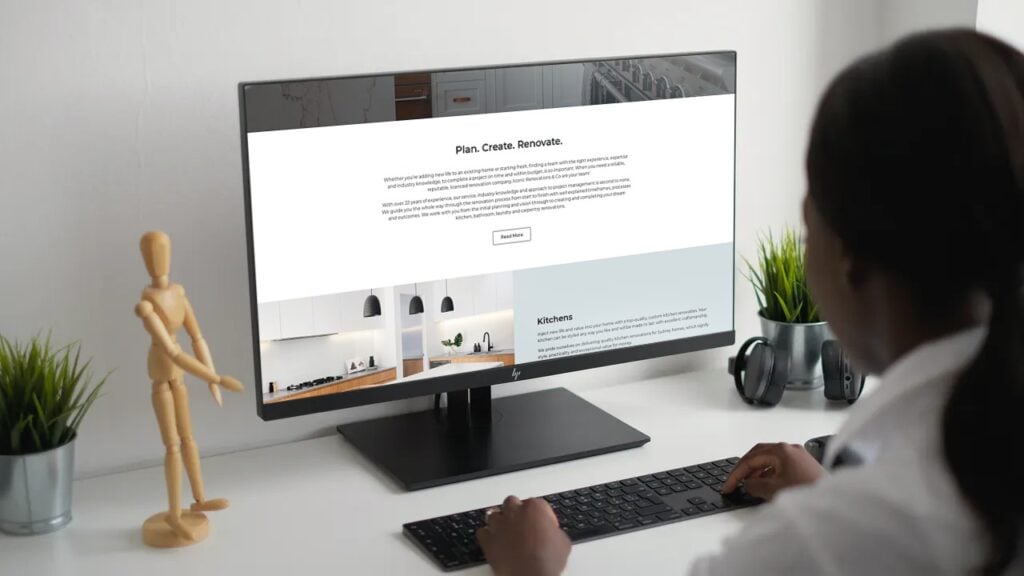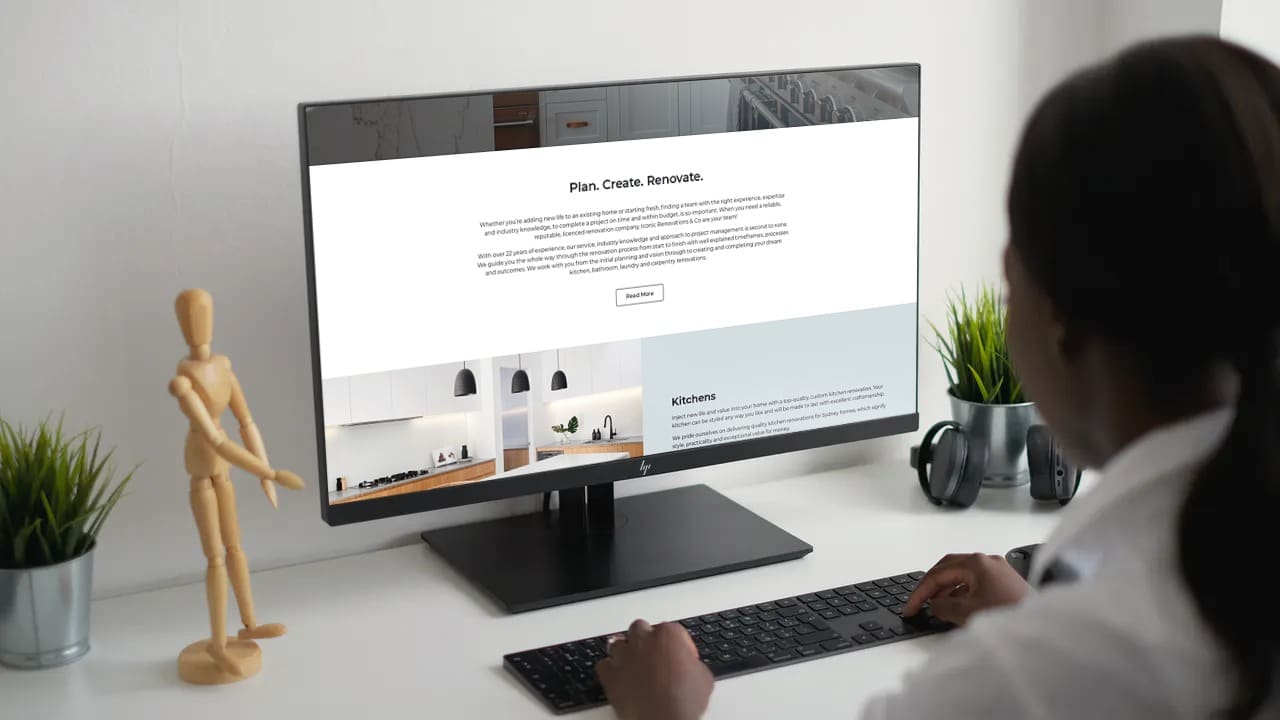 The biggest thing that has made WordPress so popular is how easy it is to use. Crafting a website is simple and intuitive, but you are still able to use a wide variety of powerful tools to make your website as good as it can be.
WordPress stands out from other website builders since it offers business owners an incredible amount of flexibility to tailor a website to their business. Even though lots of people use the same themes and plug-ins, no two WordPress websites are ever the same.
Now, let's take a closer look at the main advantages of setting up a tradies website on WordPress.
Advantages Of WordPress Websites For Tradies
You Don't Need To Be A Web Design Wizard
We've already mentioned that WordPress is super easy to use, but it's worth stressing the quality of website anyone can put together without having an in-depth knowledge of web design. There's no need to spend ages learning how to code or reading books on SEO – the platform will pretty much take care of everything for you.
Having said that, building a website does take a while, and you will need to take some time to get to grips with the interface. Once you've done this though, everything becomes fairly intuitive and you'll be able to construct a great website in no time.
The cool thing about this website builder is that as you get more proficient, more and more customisation options become available to you. WordPress doesn't hold its users back as other website builders do but allows them to delve into their website's codes and structure when they are ready. This is why even professional web designers can still get plenty of use out of the services on offer.
Easily Introduce A Digital Marketing Strategy
For new or small businesses, setting up a digital marketing campaign can seem overwhelming. With WordPress, website owners are able to easily introduce some basic marketing strategies to spread the word about their business, generate leads, and improve sales.
One of these online marketing strategies is search engine optimisation (SEO). SEO is a fairly vague term that describes any process that aims to improve the ranking of a website on search engines. A website with good SEO will appear near the top of search results and most likely get the first click from potential customers.
You can easily install various SEO plugins onto your WordPress website. Plugins are extra features that can be added to your site to improve its functionality. The most popular SEO plugin is Yoast, which is a simple solution for those looking to implement basic SEO strategies.
Trusted By Professionals
This website building platform is used extensively by professionals and has become the most trusted way for business owners to get themselves online. When website building is made this easy, there really is no reason to avoid making your own website to help customers find you.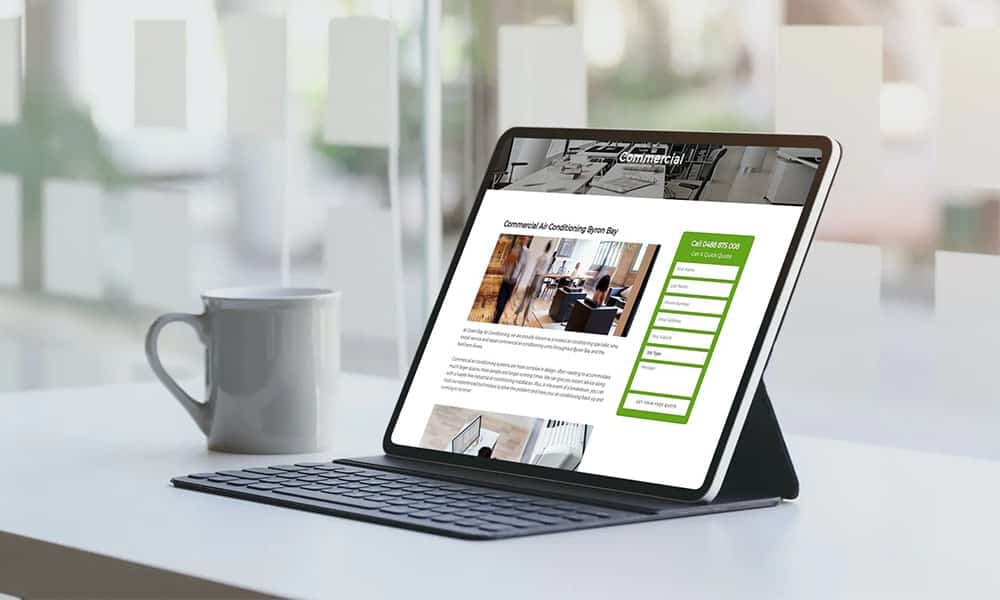 Even a simple website that displays the services you offer and some of your previous work will appeal to potential clients in your local area. This is the main way that a WordPress website will help you generate leads and pick up more work in the future.
A website built on this platform is also extremely secure. Every website comes with a free SSL Certificate to prove your pages are safe. Additionally, there are various plugins available to improve your website security even further. All of these measures are going to make customers more likely to trust you with trade work on their properties.
Low-Cost Maintenance
One of the main things that puts business owners off from creating a website is that they think it is going to be too expensive to maintain. Thankfully, with a WordPress site, this isn't the case.
The main things that you'll have to pay for are a domain name and hosting. Both these things are relatively affordable and can be had for a small monthly cost. You also have the option to use premium paid themes and plugins, but for most, these won't be necessary.
The bottom line is that the potential payoff from having a website is going to vastly outweigh the small running costs. Being online introduces your business to the widest possible market and gives you an advantage over your competitors.
Suitable For Desktop And Mobile
When you create a website with WordPress, it is automatically optimised for both desktop and mobile. This isn't something that all website builders do, but it is extremely important that your business is accessible from a variety of platforms.
In the modern age, most customers will be searching for a trade business on their smartphones. If they are choosing between a plumbing company that has a well designed mobile web page and another that doesn't, then they are much more likely to go with the former.
Any business website must be customer friendly and thankfully, WordPress takes this matter pretty seriously.
Taking Your Tradie Business Website To The Next Level
So, you've got a website set up for your business. What small changes can we make to improve its functionality and attract more potential customers?
Integrate Analytics
Google Analytics is a service that is criminally underused by business owners on their sites. It lets you view various pieces of useful data about your website traffic and how it has changed over time. It's the number one way to assess how your online marketing campaigns are going and what changes you and your team need to make.
Google Analytics can also be integrated with Google ads if this is something that you use. Adding Analytics to your website can be easily done via a plugin such as MonsterInsights. When you do so, you'll be able to view browsing data from your site's dashboard.
Even if you're not running an online marketing campaign, Analytics is still worth having to see how your online tradies business is performing.
Improve Your Tradie Website's Speed
One of the main drawbacks of using lots of plugins is that they can eventually start to slow your pages down. Customers never want to have to use a slow website, and this could be something that reduces leads and sales in the long run. A slow speed could also negatively affect SEO.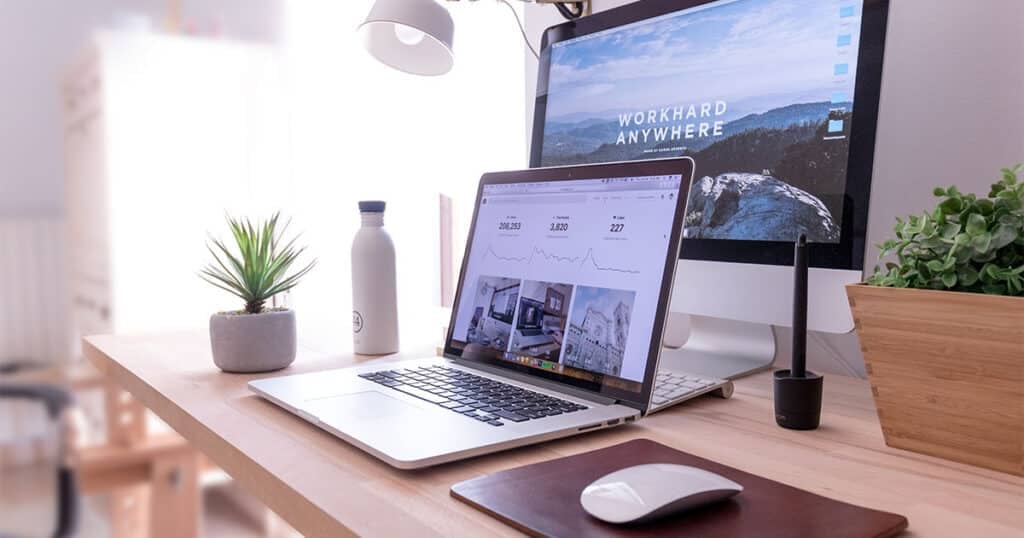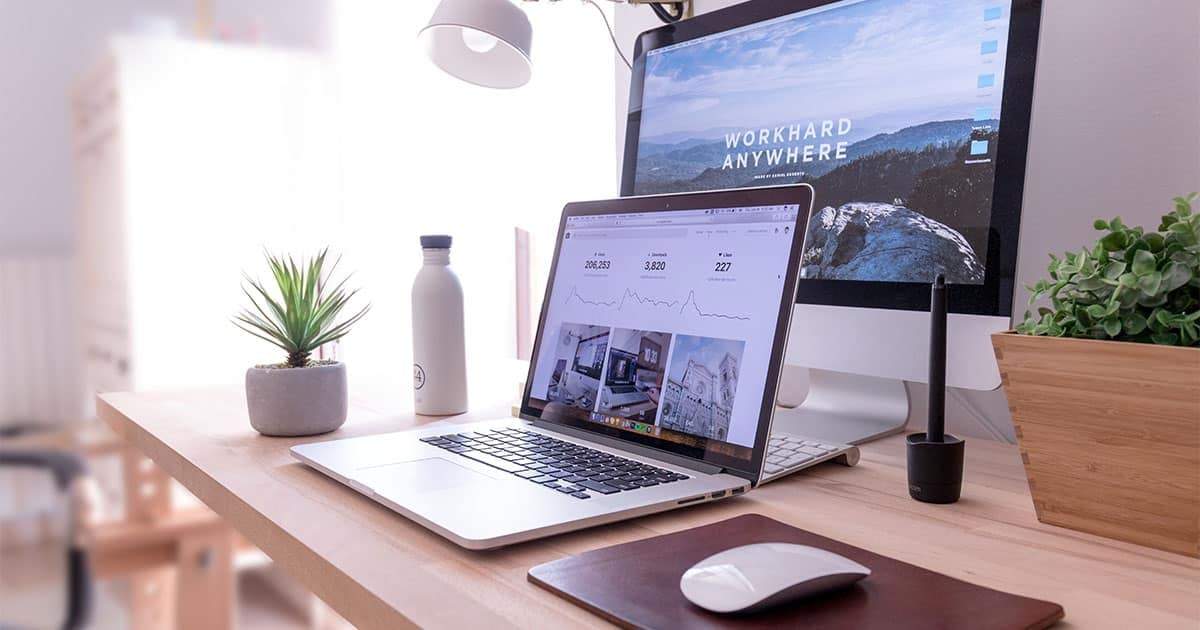 To avoid this, it's important to run regular speed tests on your website. GT Metrix is a free tool that can do exactly this. It will let you know how quickly results are showing on your website, and even recommend fixes to make it run more smoothly.
Even though a WordPress website can generally look after itself, it's important that you check up on it to make sure it's offering a great experience for your customers.
WordPress Alternatives
Even though WordPress is the most widely used website builder around, it isn't the only one that's available. In fact, there are loads of other platforms available and some of them even rival WordPress as the best on the market for a trades-based website.
Here are a couple of the finest alternatives that we would recommend for your plumbing company or other tradie business website:
Wix
In a lot of ways, Wix is very similar to WordPress. Users are free to build whatever kind of website they want, from a blog to an eCommerce website. Additionally, Wix is based around templates and apps, which are very similar to the themes and plug-ins that we've talked about in this article.
However, there are some key differences between the two platforms that you should know about. Firstly, if you want to set up a free Wix website, then you are forced to display adverts chosen by Wix across the site. This isn't a massive problem and it doesn't cost much to remove the ads, but it is an extra cost that must be factored in.
Secondly, although Wix's editor is extremely intuitive and easy-to-use, it doesn't offer the same amount of flexibility and customisation options that you get with WordPress. Again, this isn't going to be a problem for most people, but if you really want to make a website your own, then Wix might not satisfy you.
Overall, you can't go wrong with Wix, especially if you're looking for something that is more intuitive and simple than other platforms. It also allows for easy eCommerce and blog integration, which will be ideal for a lot of people.
Squarespace
Squarespace is a platform that has taken the world by storm over recent years. Squarespace allows users to craft extremely attractive and professional quality websites and is up there with the easiest to use platforms on the market.
They have an excellent selection of templates to choose from, and their built-in blogging and SEO tools are some of the best. But, this all comes at a cost. Squarespace is pretty pricey when compared to other website building platforms, and for many people, the extra expense just won't be worth it.
You can build a website that is just as good with Wix or WordPress, it just won't be quite as easy. Having said that, if Squarespace sounds great to you, then don't be afraid to check it out. Its range of features and functionality are a wonder to behold.
Still need help deciding? Check out our web design Brisbane solutions.
To your success,
Jackson